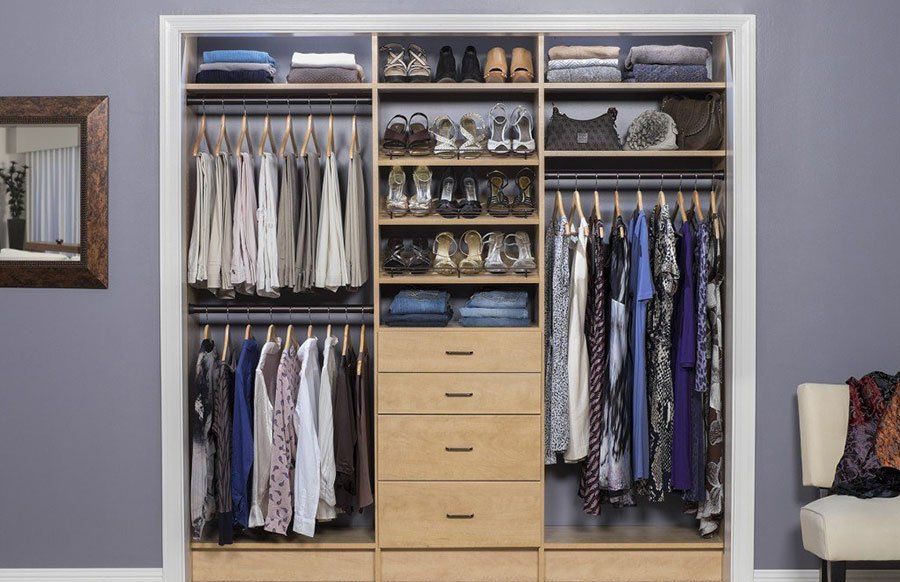 Do you have a
small closet
in the hallway that you're not quite sure what to do with? Depending on where it's located, it might be meant as a coat closet, broom closet or linen closet. If you don't want to use your closet for those items, here are some ideas:
Use it as a craft closet
Are your kids into paste, glitter and paint? Or perhaps you have a large collection of yarn, fabric or scrapbooking supplies. A small reach-in closet is the perfect size to hold the items that inspire creativity in your home.
Use the space as a pantry
There is no law that states that a pantry must be located in the kitchen. If you have a nearby closet, this can be transformed into a custom
pantry
to hold small appliances and nonperishables.
Make it into your home office
You might not want to actually put your desk in the closet, but if you don't have a dedicated office, a small closet can hold your files, stationery supplies, wireless printer and even your laptop's power cord for charging when it's not in use.
As you can see, there are many uses for the small hall closet. Talk to us about your particular needs, and we can come up with a solution to maximize the space in your home.