Jewelry Organizers To Store And Display Your Accessories
Give each jewelry piece a chance of being worn when you have everything in sight and clearly organized.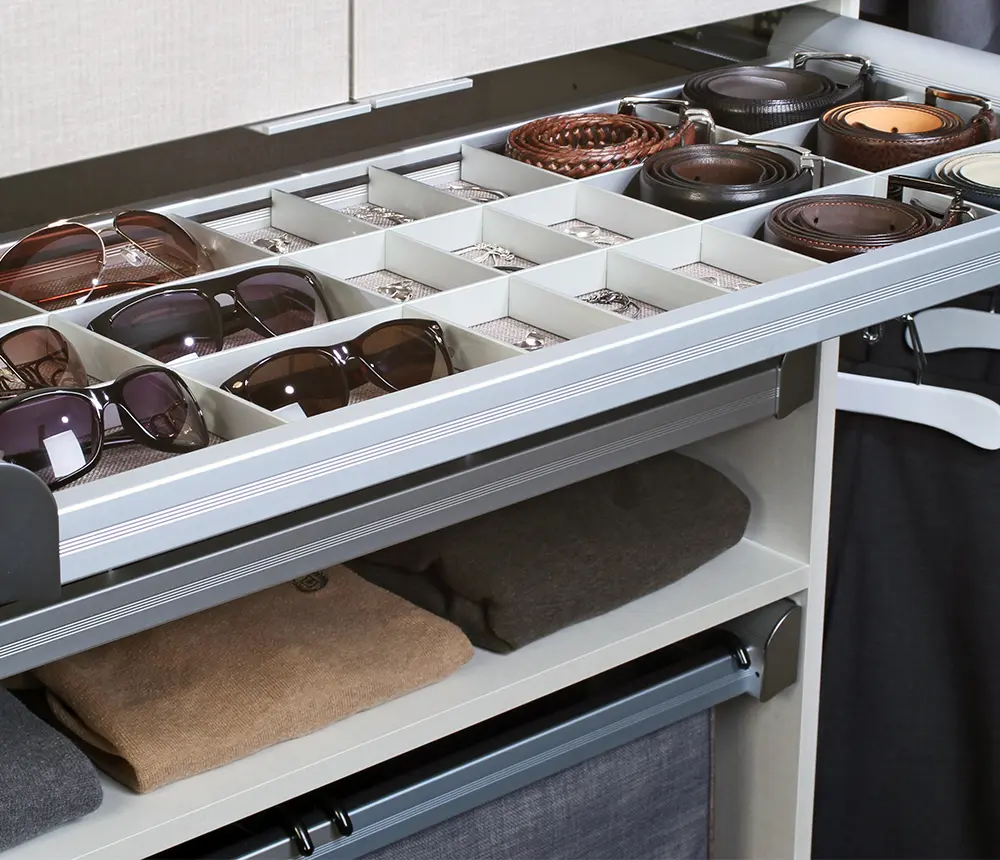 Scroll to discover your options for jewelry organizers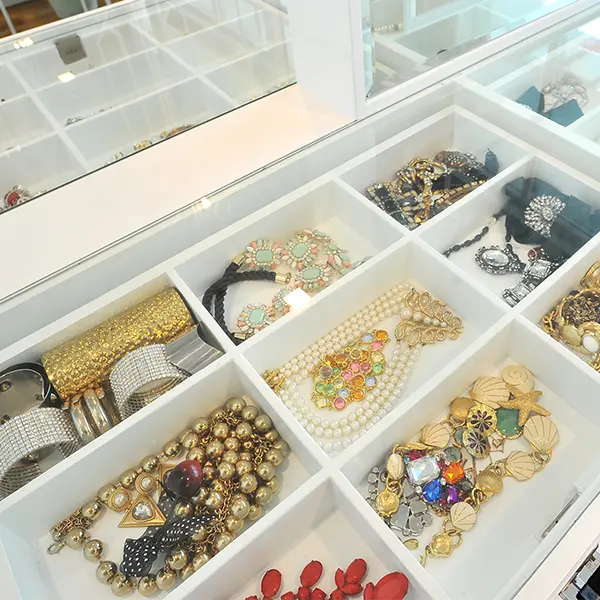 Organize Your Jewelry and Simplify Your Mornings
Do you find yourself spending valuable time digging through your drawers and jewelry boxes to find your favorite necklace or earrings? We understand that keeping your jewelry organized can be a constant struggle.
We're here to help you transform your precious jewelry from unkempt to pristine with the perfect storage solution – a specially crafted jewelry organizer. We can deliver custom jewelry storage solutions through a service filled with perks.
One Place For All Your Precious Accessories
Introducing our bespoke jewelry organization service, tailor-made for the unstoppable woman like yourself who needs to keep things running smoothly. Our custom solutions simplify your life, ensuring that your jewelry is not only easily accessible but also showcased beautifully.
Organize every jewerly piece with solutions that include: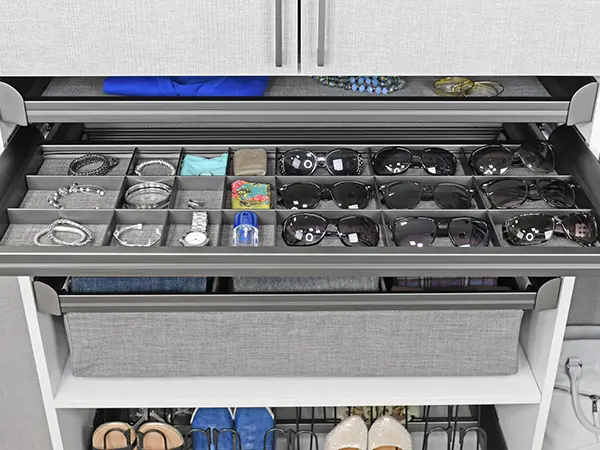 Discover the perfect marriage of elegance and organization with divided jewelry trays, where your cherished pieces find a place to shine in specialized compartments.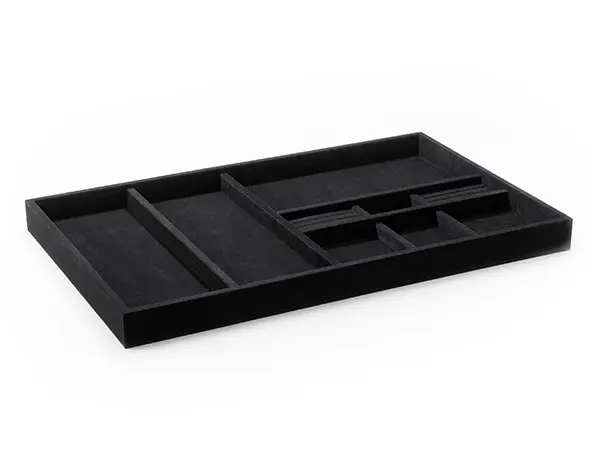 These soft and plush compartments cradle your jewelry, guarding them against scratches and tangles, showcasing what it truly means to organize your accessories in style.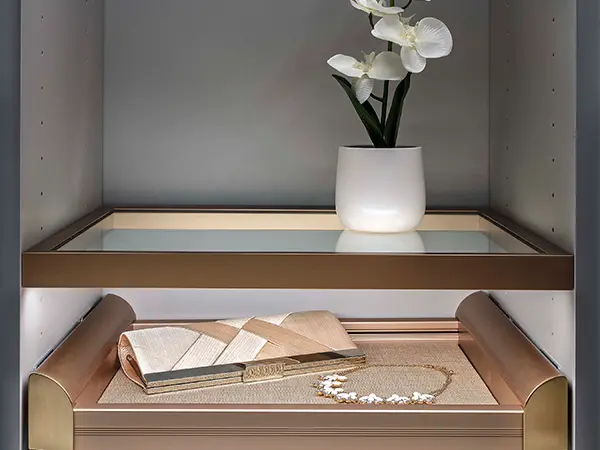 Elevate your storage space with a touch of modernity and sophistication as your jewelry sparkles and shimmers, stealing the spotlight on these illuminating glass shelves.
Ideas for A Feminine, Beautifully-Organized Closet
Your Jewelry Organizers Questions, Answered
From trendy trays and nifty boxes to chic trees and space-saving hooks, there are options galore to choose from. And if you're short on counter space, fret not! Your walls are your friend – hang up those baubles with the help of some pegboards or hooks.
Don't let your drawer be a jumbled mess either – slot in some dividers and sort your necklaces, bracelets, and rings with ease. And for the ultimate display, give your beloved trinkets some love by showcasing them on shelves and stands.
Gather each piece, from those you wear daily to those hiding in the back of your jewelry box. Sort them into categories and give each item its own identity. Highlight important information such as the materials, brand, and unique characteristics.
To add to your peace of mind, attach the value of each piece, making sure to record the purchase price, current market value, and any appraisal values for insurance purposes. Lastly, capture each piece's beauty with stunning photos, showcasing every angle, marking and detail.
Jewelry organizing systems are designed to keep your baubles organized, tangle-free, and in pristine condition.
With a jewelry organizer, you can sort and categorize your precious pieces so that you never lose track of them again.
If you're short on space, a jewelry organizer can help maximize your storage area, while also keeping your gems away from dust, moisture, and other pesky environmental factors.
Decluttering and organizing your jewelry collection can be a daunting task, but by following a few simple steps, you can make the process more manageable and rewarding. First, set aside a dedicated time and space to tackle the task, as this will help you stay focused and committed to the job at hand.
Next, sort your jewelry into categories such as necklaces, bracelets, earrings, and rings. This will help you see how much you have of each type and identify any duplicates or pieces you no longer wear.
Once you have sorted your jewelry, it's time to declutter. Go through each category and decide which pieces to keep, donate, or sell. Ask yourself if you have worn the piece in the last year, if it still fits, if it's in good condition, and if it holds sentimental value. Cleaning and repairing your jewelry before organizing it will ensure that your jewelry is in good condition and ready to wear.
Choosing an organizing system that works for your space and your jewelry collection is the next step. Consider using a jewelry tray, a jewelry box, or a jewelry tree to keep your jewelry organized. Store your most frequently used pieces in a place that's easily accessible, such as on a jewelry stand or in a tray on your dresser.
Store your less frequently used pieces in a more secure location, such as in a jewelry box or drawer. Use hooks or drawer dividers to prevent your jewelry from getting tangled, and keep earrings together and untangled by storing them on an earring holder.
Finally, consider labeling your storage containers to help you find what you need quickly, especially if you have a large collection or store your jewelry in a less visible location. By following these tips, you can declutter and organize your jewelry collection, making it easier to find what you need and enjoy wearing your favorite pieces.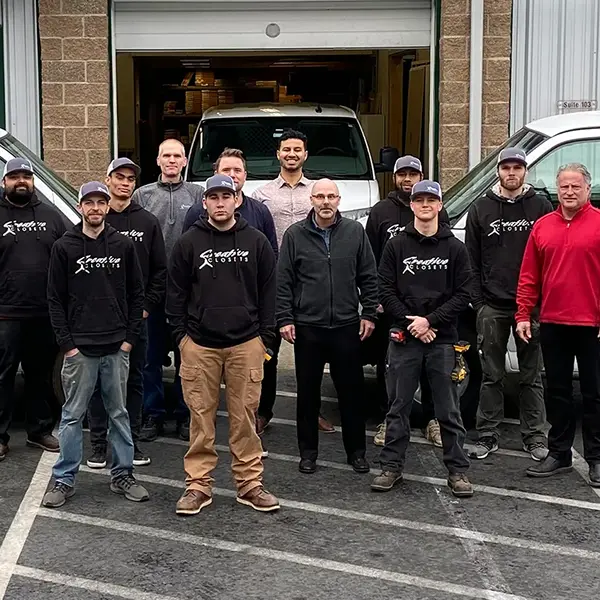 Meet The Team That Handles Organizing
At Creative Closets, we're obsessed with perfecting your space to meet your every need.
We specialize in crafting custom closet and storage options that accommodate everything from your favorite stilettos to your precious rings.
But really, it's all about you: from the first call to the final shoehorn, we prioritize your needs, preferences, and schedule. Our friendly team makes scheduling a breeze, and our experienced designers know just how to bring your vision to life.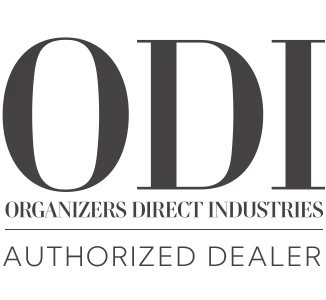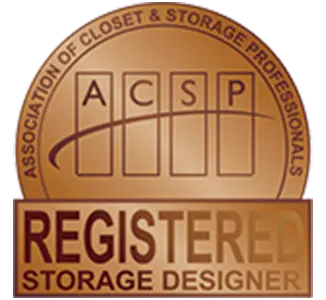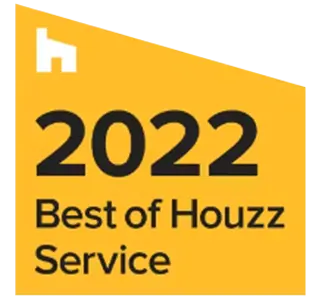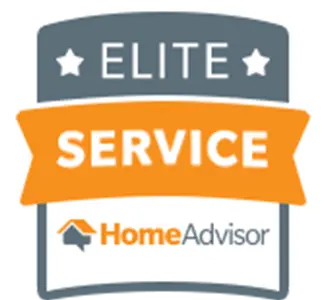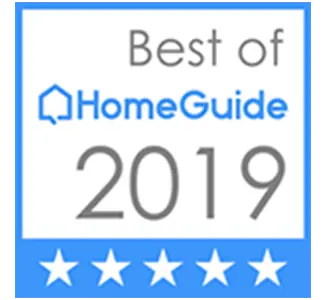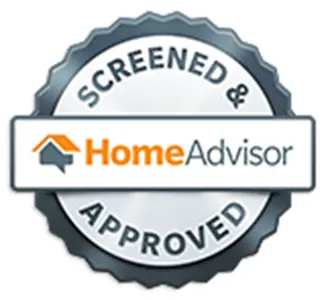 Transform Your Messy Jewelry Drawer into an Organized Masterpiece
We've established a three-step process to bring you the storage solutions you need.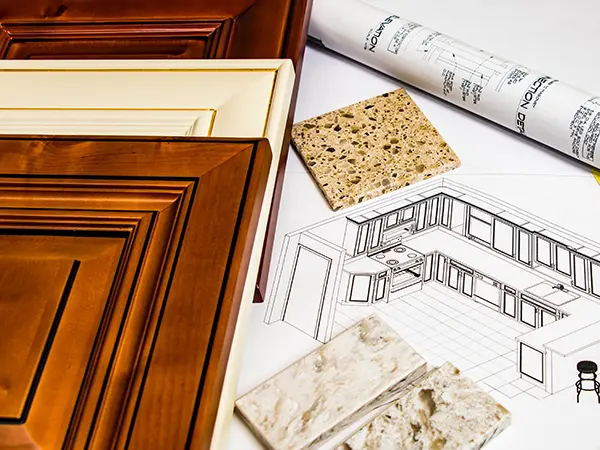 We want to understand how you use your jewelry pieces, so we'll bring the showroom experience to your home.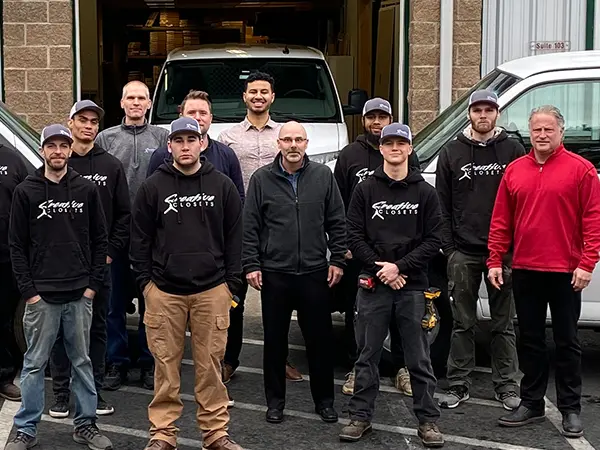 Watch us install the jewelry organizers that will keep your valuable belonging in place.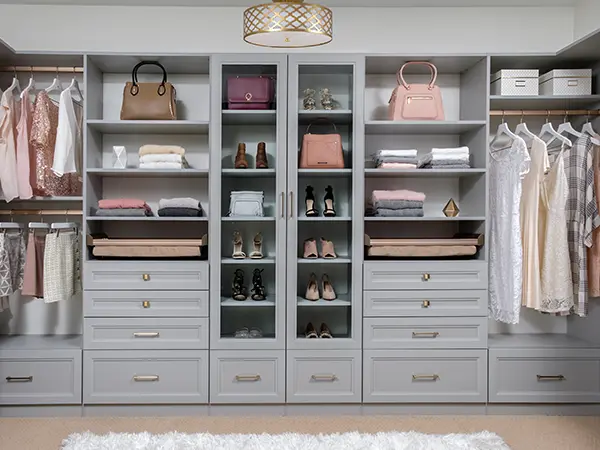 Shine every day with jewelry pieces that are always within reach and never misplaced.
Creative Closets, Through The Eyes Of Its Customers
What a beautiful job they did! My closet is truly elevated after the installation. The custom design and installation was definitely not "cheap" when I received the quote and I even questioned if I should go ahead.
After it is all done, I am so thrilled I went for it & I can enjoy the very high-end organized look for years to come!!
Start to finish this was a great experience. The guy who originally came out had a design within 20 minutes of finishing measuring and talking to me. We immediately approved it and a few weeks later they emailed to say our cabinets were in.
We asked to push back install one week due to work schedules and they were very accommodating. Install was then done quickly the following week. Everything was done timely and as promised!
We have now used three different closet install companies for our bedroom closets and Creative Closets are by far my favorite. Highly recommend.
Creative Closets LLC was a positive experience to do business with. The design, use of space, quality materials, listening to needs and concerns to a flawless installation with all expectations being met. I feel good about the people, product and outcome in my home.
Get The Exceptional Jewelry Storage Solution You Deserve
With Creative Closets, you get so much more than a Dollar Store jewelry organizer.
We've been in business for decades, which means we understand organization like few others. That translates into fast understanding of how we can solve your cluttered closet problems.
Through 3D software, in-house showroom delivery, and a flawless customers experience all around, our mission is to help you feel like royalty every step of the way.
We've worked on thousand of closets and we know each customer is unique. We never assume what you need; we listen to how you want to organize your space and deliver customized solutions.
Discover the Hidden Beauty of Your Jewelry Collection
Showcase and organize your jewerly to give it the glamour it deserves.