Get A Durable, No-Slip, No Maintenance Swisstrax Garage Floor
1-day installation garage flooring services in Maple Valley, Issaquah, Renton, Kent, Sammamish, and more of WA.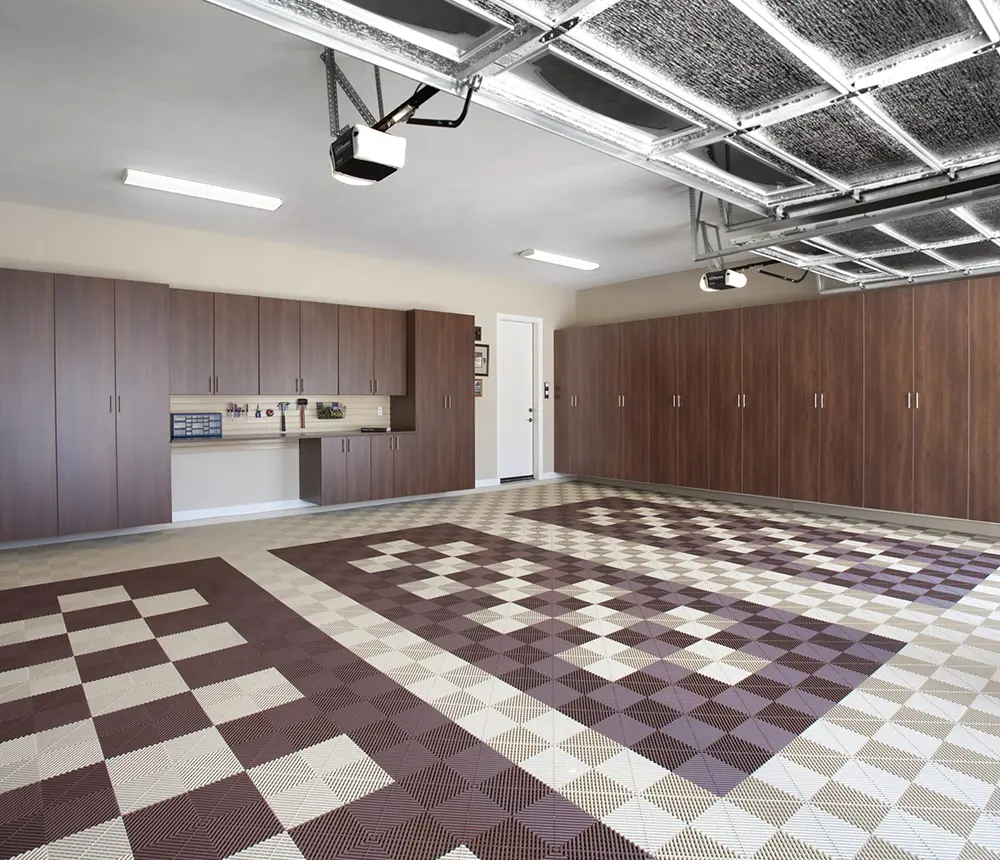 Scroll down to discover garage flooring options, process, and pricing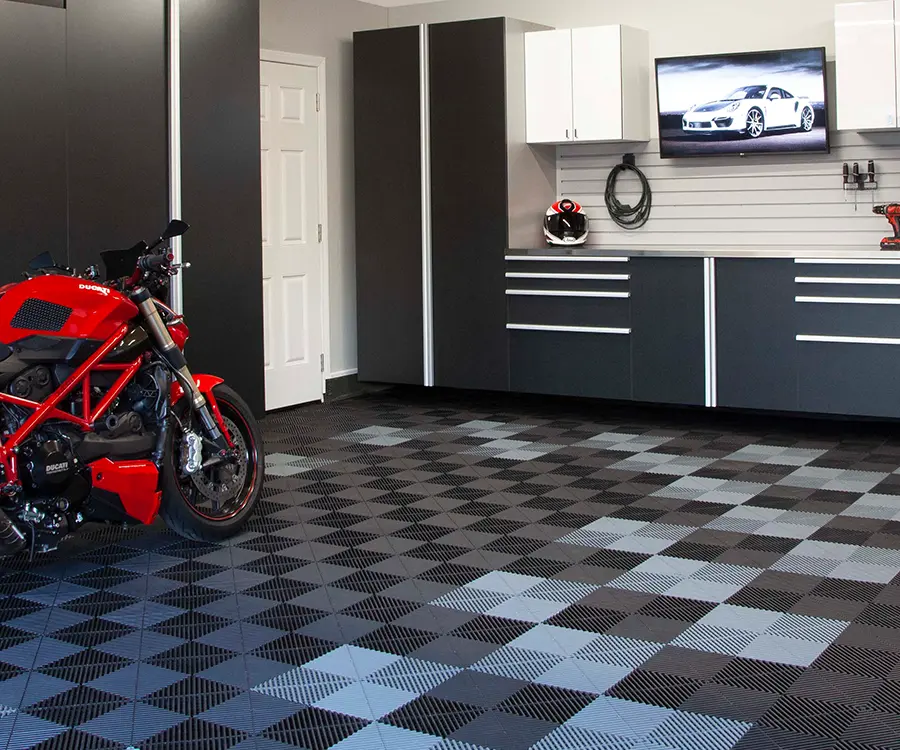 A Safer Garage For You And Your Family With A Non-Slip Floor
Are you tired of constantly dealing with a wet, slippery, and unsighlty garage floor? Living in Seattle, it's common for your car to come in wet, and the water dripping off your car can make your garage floor a hazardous mess.
With Swisstrax garage flooring, you can say goodbye to those worries for good. This flooring solution is designed to provide a non-slip surface that channels water away, keeping your garage dry and safe for you and your family.
And with so many color and style options, you can customize your garage floor however you want!
This Is How Your New Garage Floors Can Look
Your Garage Flooring Questions, Answered
Swisstrax garage flooring costs will vary greatly based on the size of your garage. We're more than happy to discuss specifics, so send us a quick message to chat about your exact garage situation and the costs for new flooring.
Swisstrax makes it easy to keep your garage looking spotless without sacrificing valuable leisure time. Unlike typical flooring options, the innovative design is both stain and chemical-resistant, so there's no need to worry about messes ruining your investment.
And as if that isn't convenient enough, cleaning is a breeze. Simply sweep away dirt or use a leaf blower for speedy debris removal. Got a sticky spill? A gentle soap and water solution can take care of that in minutes. With no waxing or sealing required, Swisstrax offers a hassle-free, cost-effective solution for your garage needs.
Yes, we believe Swisstrax garage flooring is better than epoxy flooring for several reasons. One of the main advantages of Swisstrax flooring is its unique interlocking design, which features a mesh pattern that allows snow, water, and dirt from your vehicle to pass through it and sit on the garage floor, rather than sitting on the Swisstrax floor. This makes it easy to clean your garage floor, and eliminates the need for constant scrubbing and maintenance.
At Creative Closets, we understand the importance of minimizing downtime in your garage. That's why we pride ourselves on being able to complete Swisstrax garage flooring installation in just one day.
Our team of experienced professionals will arrive on-site fully equipped to tackle the job efficiently and effectively, without compromising on quality. With our streamlined installation process, we'll have your new garage flooring up and running in no time, allowing you to get back to your busy life with minimal disruption.
No, Swisstrax flooring does not become slippery when wet. Unlike epoxy flooring, which can become slippery and hazardous when exposed to moisture, Swisstrax flooring is specifically designed to provide a non-slip surface, even when wet.
Whether you live in a rainy city like Seattle or experience occasional spills or leaks in your garage, Swisstrax flooring is a reliable solution that offers safety and peace of mind.

Yes, Swisstrax garage flooring is an excellent choice for homeowners who want a durable, functional, and stylish surface for their garage.
Crafted from premium materials that can endure heavy use, stains, chemicals, and even UV rays, it's a practical and cost-effective solution that won't disappoint. What's more, with a vast array of colors and designs to choose from, Swisstrax flooring lets you customize your garage to your unique style and preferences.
Get A Pricing Idea For Your Garage Flooring
240 sq. ft. Swisstrax Garage Floor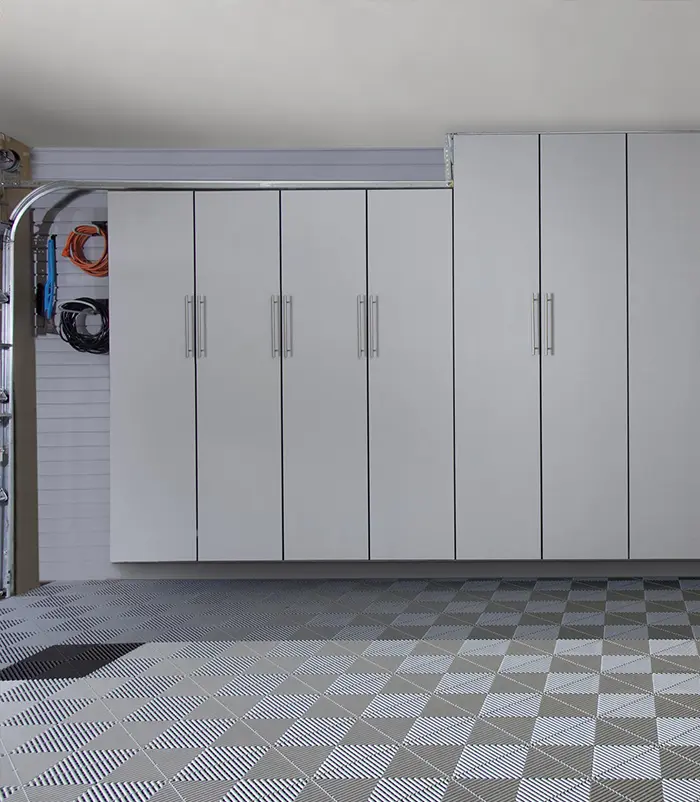 This Swisstrax garage floor was $1,680.
330 sq. ft. Swisstrax Garage Floor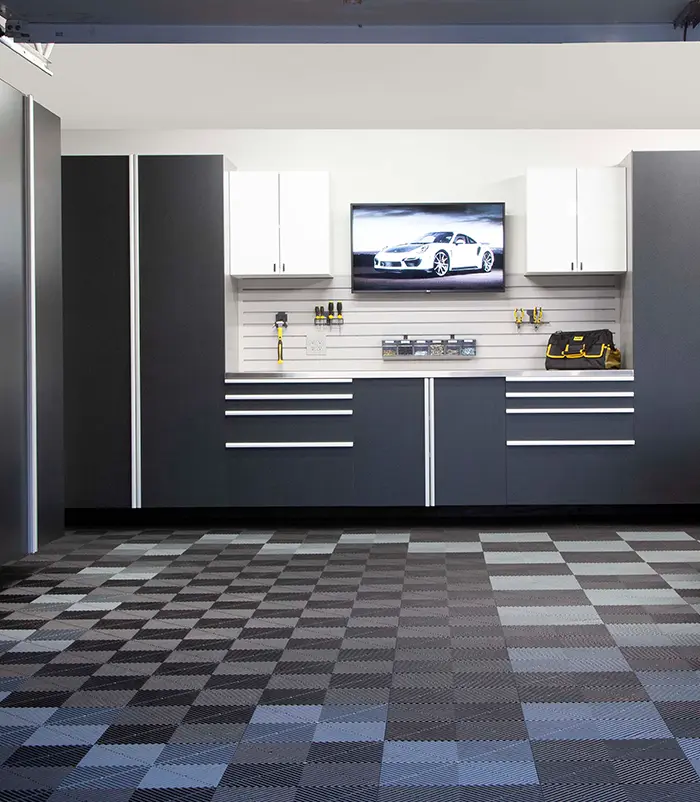 This Swisstrax garage floor was $2,310.
875 sq. ft. Swisstrax Garage Floor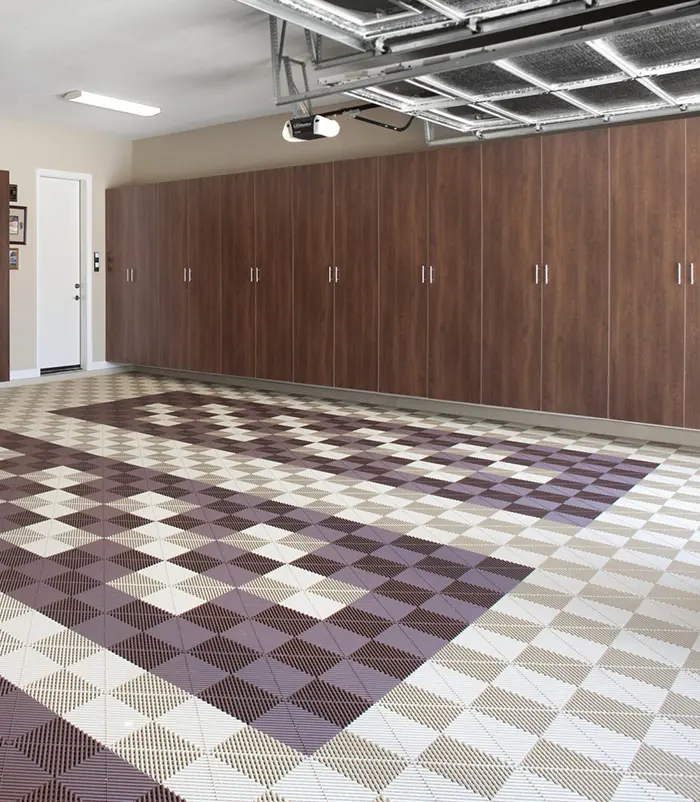 This Swisstrax garage floor was $6,125.
Dial Back While We Do The Work For You
With our fast and easy-to-understand process, you can have new garage floors in next-to-no time.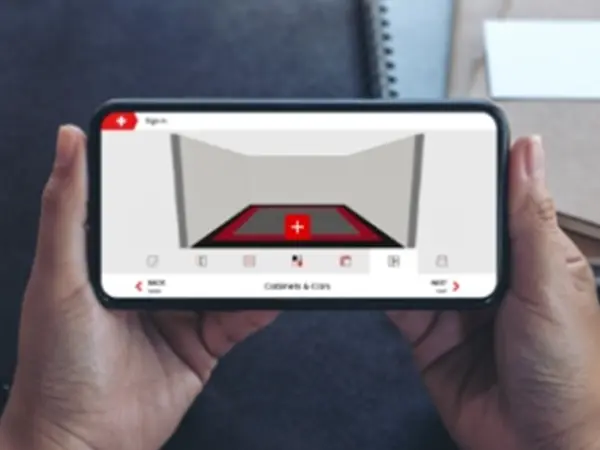 In-Home Design & Consultation
During the consultation, we work with you to create a personalized design using 3D software.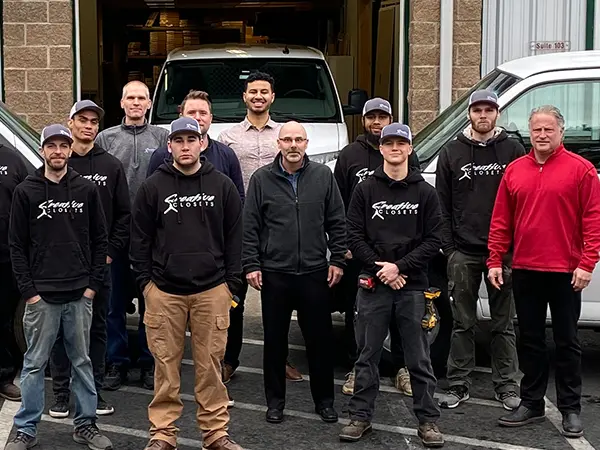 After finalizing the design, we schedule installation and get your garage Swisstrax floor ready in just one day.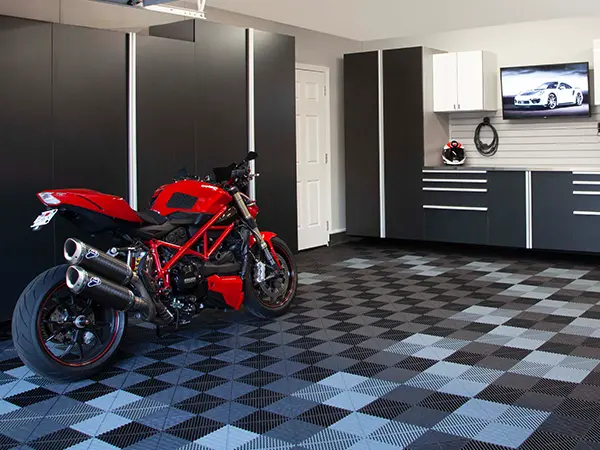 Enjoy A Safe & Clean Garage
Experience simple garage flooring maintenance with a long-lasting, zero-hazard solution.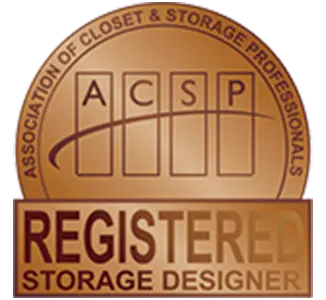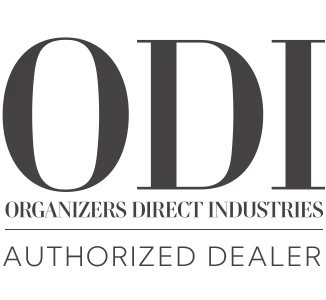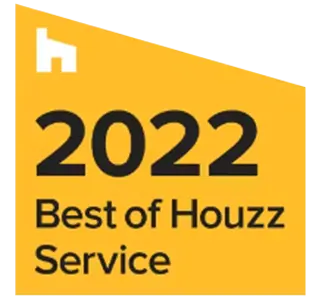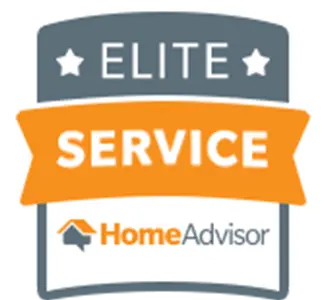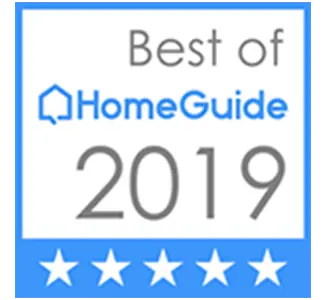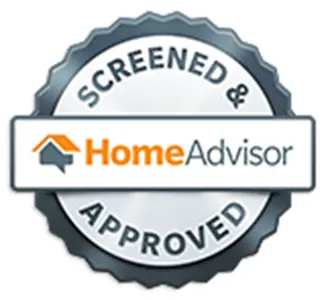 Catch A Glimpse Of The Creative Closets Experience
Josh at Creative Closets was fantastic! He called an hour before he arrived, walked me though the process and was quick, efficient, and pretty quiet considering! My small walk-in closet install took barely 3 hours – I was so impressed.
He was so professional and friendly and it was a seamless experience! I only wish I could hire them to put all my things back and organize!! 🙂
I found Creative Closets on Thumbtack and from the onset, they were very responsive. I worked with the lead designer, Jerry who was highly professional and very patient with me walking me through different designs until we landed on a final design I felt comfortable with that was also within my budget.
Caleb, the installer, was very thorough and responsive. I love my new closet and will be recommending this business to anyone in need of a custom closet.
The team at Creative Closets was amazing! From the design session through installation everyone was fantastic to work with.
Communication was great throughout the entire process and we couldn't be more pleased with the end result. I highly recommend Creative Closets.
Start Planning Your Dream Garage And enjoy...
Start planning your dream garage with our one-on-one design consultation.
Experience Services Focused On Your Peace Of Mind
We offer financing options through GreenSky, with no interest and no payments for 12 months as long as you qualify for it.
Once delivered, your new Swisstrax flooring will be installed by our professional team in one business day or less.
Swisstrax comes in a variety of tile styles and colors, so you have the possibility to create a garage floor that looks exactly as you want it.
A Garage Floor Like You've Never Seen Before
Upgrade your garage with our versatile and easy-to-maintain flooring solution.