Linen Closet Shelving In Maple Valley, Issaquah, Renton, Kent, And More Of WA
Upgrade your laundry room storage with an organized linen closet.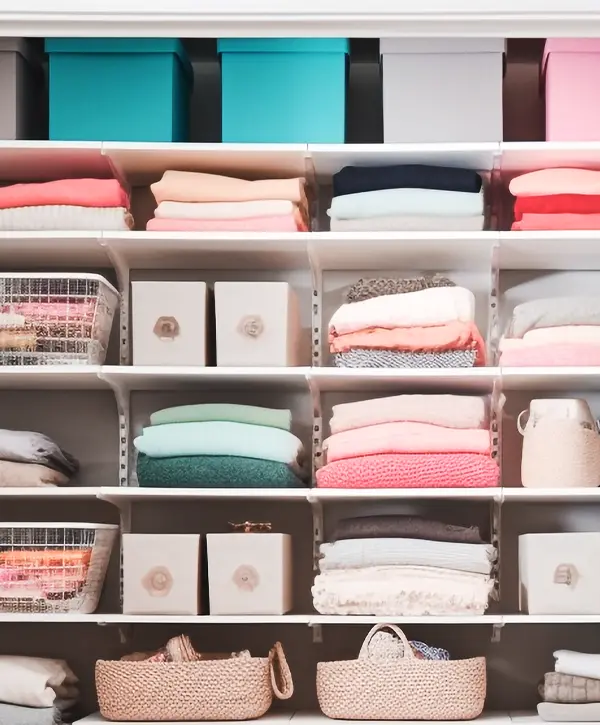 Are you struggling with an overcrowded, disorganized linen closet? Our linen closet shelving solutions in Maple Valley, Issaquah, Renton, Kent, and more areas in WA are your perfect answer.
We specialize in transforming cluttered spaces into beautifully organized linen closets, making it easier to store and access your blankets, towels, and sheets. Whether it's your bathroom linen closet in need of a makeover or any other closet space that requires sorting, our expert team offers comprehensive and customized solutions.
A well-organized closet not only improves aesthetics but also enhances functionality, simplifying your daily routines. Trust us for your linen closet makeover, and witness the transformation.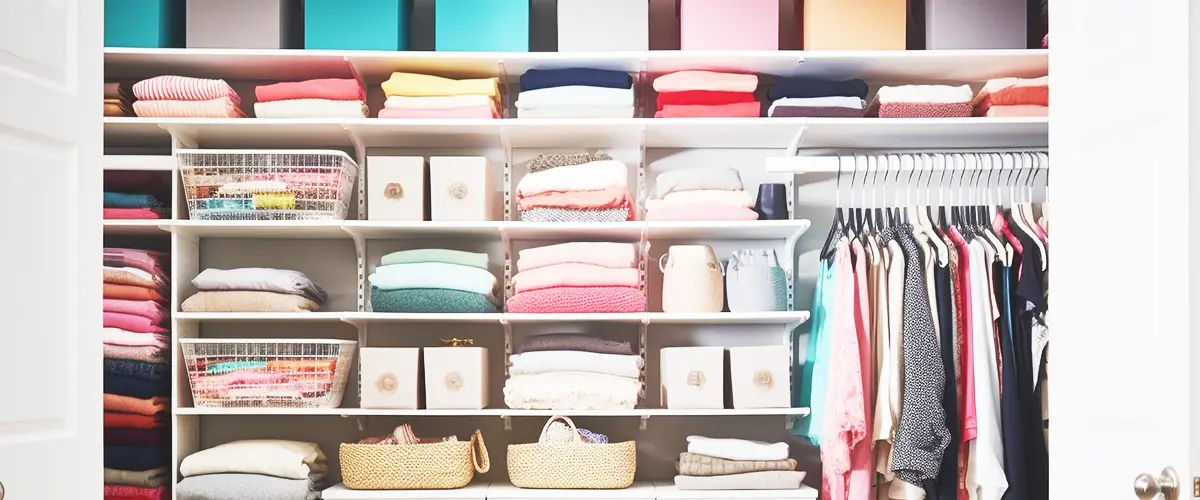 Benefits of Linen Closet Shelving In Maple Valley, WA
Installing linen closet shelving in your Maple Valley home can revolutionize your storage efficiency and aesthetic appeal. Here are the compelling benefits that you can look forward to.
A well-designed linen closet shelving system in Maple Valley, WA, can significantly improve the organization of your linens while maximizing space utilization. By providing specific places for different types of linens, such as towels, bedsheets, or tablecloths, you can easily locate the items you need, saving you time and effort.
Efficient linen closet organization and well-designed closet shelves can enhance the value of your home. Prospective homebuyers highly value effective storage solutions, and a neatly arranged linen closet can be a real selling point.
Unlike other materials, linen closet shelving in Maple Valley, WA, is typically crafted from sturdy materials, ensuring durability. Plus, these systems can be tailored to fit your specific storage needs and preferences, offering a perfect blend of function and aesthetics.
Finally, a linen closet shelving system is generally easy to clean and maintain. With its open design, you can quickly dust off shelves or wipe down surfaces, keeping your linens clean and fresh.
Contact us at Creative Closets for meticulously crafted, custom-made linen cabinets. Our expert team is eager to enhance your home storage solutions with a dash of elegance. Reach out today and experience the transformation in your Maple Valley, WA, home.
Hear From Our Satisfied Customers
Don't just take our word for it. Read the testimonials from our happy customers. They attest to how our custom closet systems in WA have revolutionized their storage efficiency, room aesthetics, and home value.
The assemblers were courteous and professional, they were neat, and did a great job assembling cabinets in my living room. They answered all my questions also. The quality of the material is also better than the usual offerings at other places.
Amazing experience from start to finish! The cost was very reasonable and the quality of the cabinets/work was exemplar. Jordan was very efficient with installation. If you are looking to get a custom closet installation done, don't waste your time comparing various companies…just go with Creative Closets.
What Can You Store On Your Linen Closet Shelving
Discover the epitome of luxury and organization with our exquisite walk-in closets in Mercer Island, WA! Experience the distinctive qualities that transform each closet into a work of art, combining impeccable design and unparalleled functionality.
Thick, plush bath towels can be neatly rolled or folded and stacked on the shelves, easy to grab after a relaxing shower.
 Keep your cleaning arsenal organized and within reach. Your shelves can hold everything from sprays, wipes, and scrub brushes to detergents and fabric softeners.
Store your vibrant, oversized beach towels on a dedicated shelf for easy access when the weather warms.
Keep your bed linens together by storing complete sheet sets on your shelves. This ensures you'll always have a matching set ready when it's time to change the sheets.
Your linen closet shelves can also serve as storage for seasonal items. Swap out summer beach towels for cozy winter throws, or use a shelf to store holiday-themed tablecloths and napkins.
A linen closet is an excellent place to store extra rolls of toilet paper. By keeping it on a dedicated shelf, you'll always have a supply ready, and it will be conveniently accessible.
Designate a shelf for guest-specific items, such as clean towels and bed linens, making it easier to prepare for visitors.
Your linen closet can also serve as a storage area for backup supplies like light bulbs or batteries, keeping them out of sight yet easily accessible when needed.
First Aid and Medications
Keep a small basket or bin with first aid supplies and over-the-counter medications on one of the shelves. This way, in case of an emergency, you know exactly where to find them.
Extra toiletries, such as shampoo, conditioner, and body wash, can be stored on the shelves, freeing up space in your bathroom cabinets.
Contact us now at Creative Closets for an unmatched in-home showroom experience. Discover the transformation our custom closet systems can bring to your Maple Valley, WA, home.
How To Accessorise Your Linen Closet Shelving In Maple Valley, WA
Accessorizing your linen closet shelving in Maple Valley, WA, can further enhance its functionality and aesthetic appeal. Here are some accessories that you can consider for your linen closet:
Adjustable shelves provide the flexibility to move and modify your storage space to accommodate items of varying sizes. It's a versatile and practical solution for your changing storage needs.
Wire shelves are not only sturdy and durable, but they also allow for improved visibility and airflow. This feature helps to keep your linens fresh and prevent the buildup of moisture or mildew.
Wire baskets can be utilized for smaller or irregularly shaped items that may not stack neatly on shelves. They are perfect for storing everything from washcloths and hand towels to toiletries and cleaning supplies.
Storage bins are excellent for grouping similar items together. You can use a label maker to clearly identify the contents of each bin, making it easier to locate what you need.
An array of sturdy hooks can be a game-changer for your linen closet. You can use them to hang items like bathrobes, towels, or bags, freeing up shelf space. Plus, it makes these items easy to grab and go.
Make use of your closet door by installing racks or shelves. These racks can hold smaller items, like cleaning supplies or toiletries, that would otherwise clutter your shelves.
If your linen closet includes drawers, consider introducing drawer organizers. These help to separate and neatly arrange smaller items like washcloths or cleaning wipes.
Sliding trays are a great idea for storing items you access frequently. They can be easily pulled out for access and slid back in, keeping the contents neatly stored.
Ready for a linen closet transformation? Contact us at Creative Closets. Let our skilled designers craft your custom linen cabinets from scratch, perfectly tailored to your Maple Valley, WA, home.
Linen Closet Shelving FAQs
Get In Touch With Maple Valley's Linen Cabinet Experts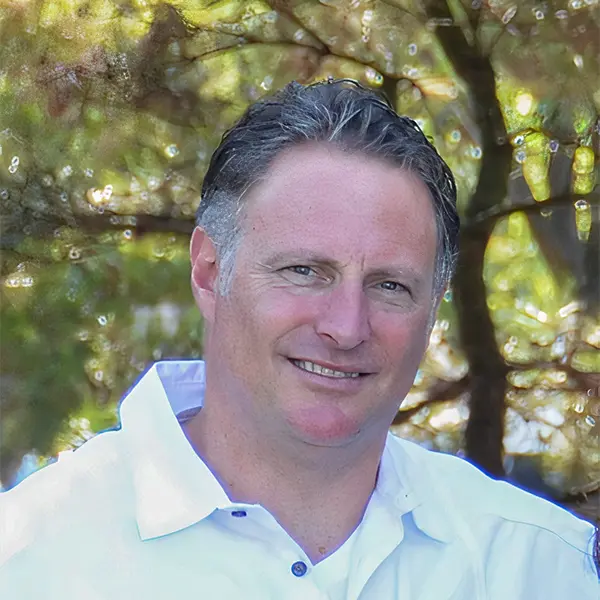 Let the transformation of your linen closet begin! Give us a call at (425) 428-5073 or send us a message by clicking the button below. We'll not only design your custom linen cabinets from scratch but also manage the installation process, ensuring a seamless and hassle-free experience. Let us help you reimagine your storage solutions in your Maple Valley, WA, home.