Maximize your closet space with a tailored reach-in closet system in Maple Valley, Issaquah, Renton, Kent, Sammamish, and more of WA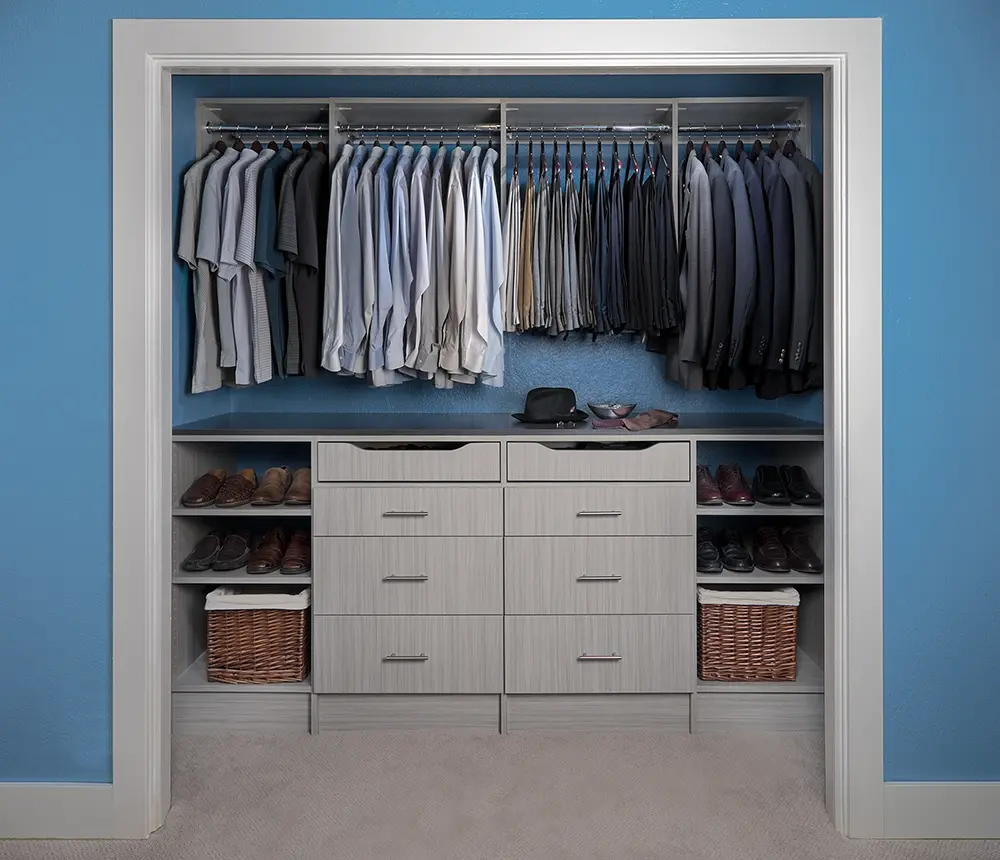 Scroll down to discover reach-in closet options, process, and pricing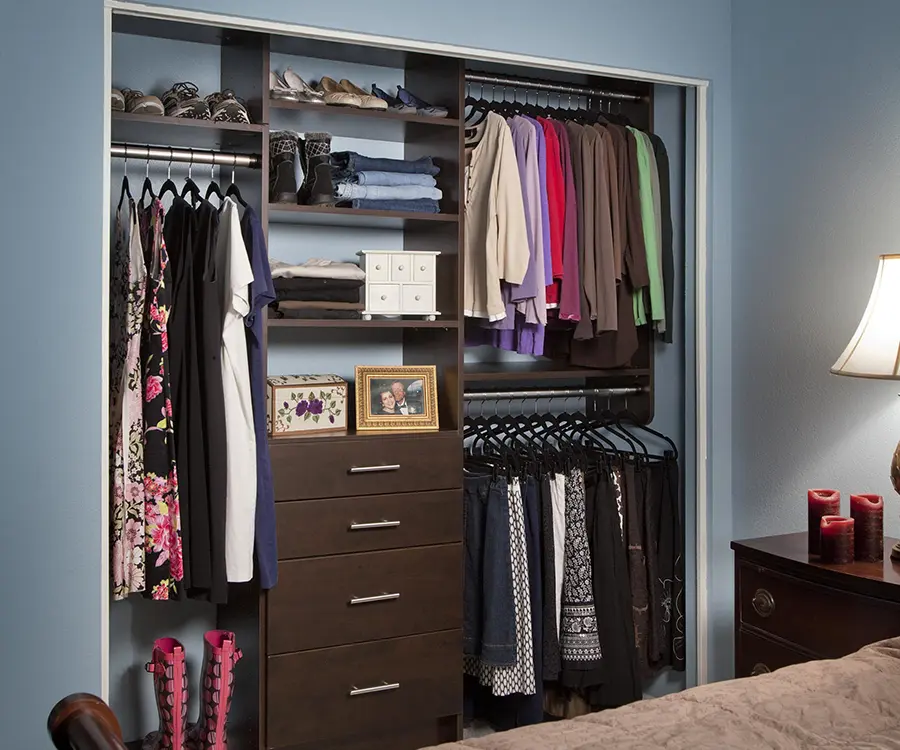 A Tidy House Despite Space Constraints
Don't let a lack of space hold you back from achieving an organized and stress-free lifestyle. A reach-in closet can be just as transformative as a walk-in closet if designed with your needs in mind.
With clever storage solutions and strategic organization, you can maximize every inch of your closet and make your morning routine a breeze.
Remember, it's not about the size of your closet, but how you choose to utilize it – and we're here to help with expert advice.. Let your reach-in closet be a reflection of your best self.
Find what you need fast with these reach-in accessories:
A Custom Reach-in Closet For Your Home
The space required for a reach-in closet can vary depending on the size and number of items you want to store. A reach-in closet typically requires a minimum of 4 feet of wall space, with a depth of at least 2 feet. This size can accommodate a standard hanging rod and shelving unit, which can be further customized with additional features such as drawers and baskets to maximize storage space.
You can go with something as simple as a shelf and rod or divide it into different sections with hanging, shelving, or drawers. Ultimately, the best option is whatever fits your budget while taking care of your needs. If you have a smaller bedroom, it is always best to have the drawers be part of the closet system.
As a testament to our commitment to your satisfaction, we offer a lifetime guarantee on all wood components, accessories, and installation of your closet. This guarantee assures you that we stand behind our work and are available to address any issues that may arise as long as the products are used for their intended purpose.
After finalizing the design, color, style, and accessories for your custom reach-in closet system, we will promptly order the necessary materials and schedule your installation on the earliest available date that suits your schedule. Our expert installers will typically complete the installation process within a single day, and you can expect your project to be fully completed within 6 to 8 weeks of the initial consultation.
There is no clear winner as both options have their unique benefits and drawbacks. The decision ultimately comes down to your personal preferences and the layout of your home.
A walk-in closet typically provides more space for storage and organization, as well as additional room for custom features such as seating areas, dressing tables, and full-length mirrors. However, a walk-in closet also requires more square footage and may not be feasible for smaller homes or bedrooms.
On the other hand, a reach-in closet is a more compact and space-efficient option that can still provide ample storage and organization with the right design. By incorporating features such as pull-out shelves, hanging rods, and drawer units, a reach-in closet can be just as functional and stylish as a walk-in closet.
On average, you can expect to spend around $1500 for a professionally designed and installed reach-in closet system. However, this is just an estimate, and your final cost may be higher or lower depending on your individual needs and preferences.
For example, a basic reach-in closet with a simple shelf and hanging rod configuration may start at around $500, while a larger or more complex design with multiple shelves, drawers, and other custom features starts at $1,000.
Get A Pricing Idea For Your Reach-in Closet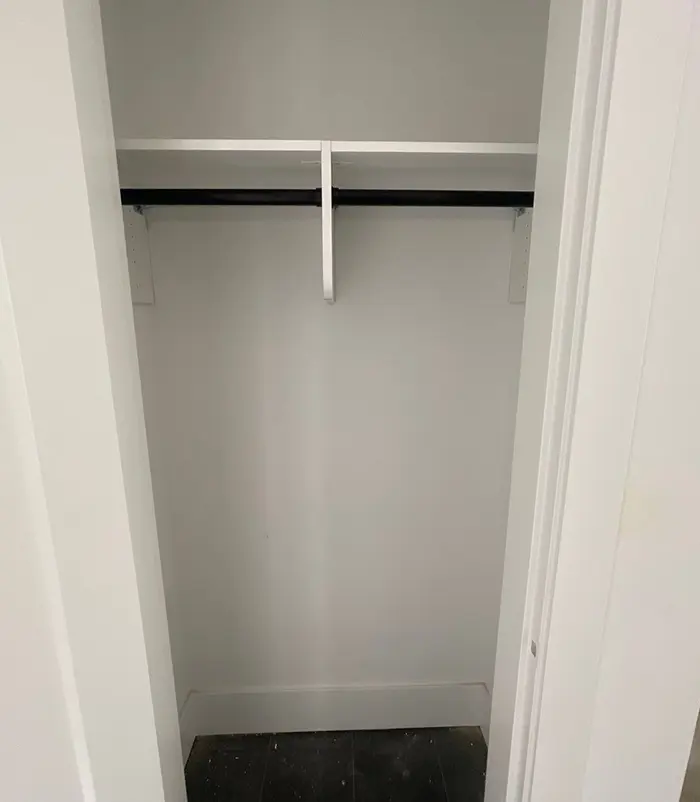 This simple reach-in closet is a simple shelf and a rod. Its complete cost was $542.
6' Long Reach-In With Shelf Tower
Before
After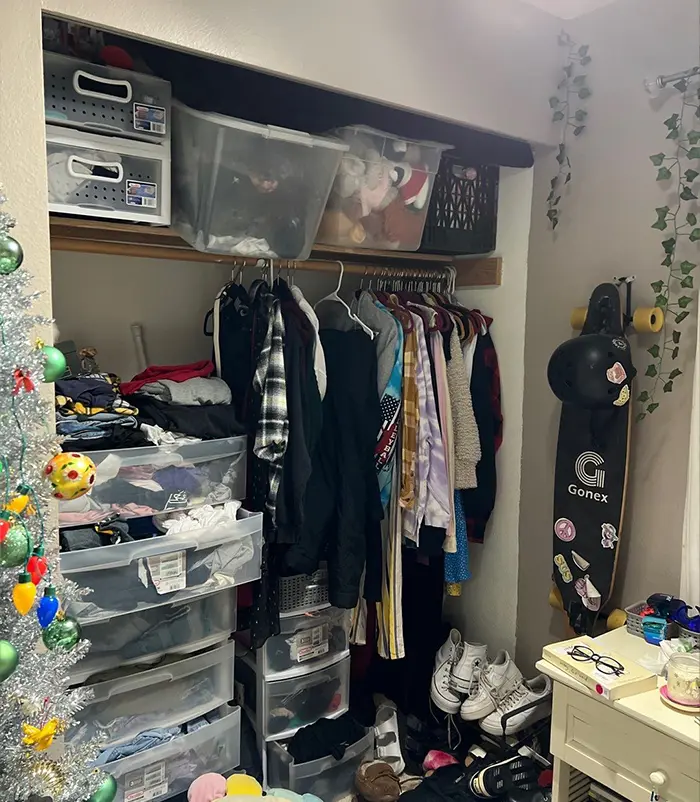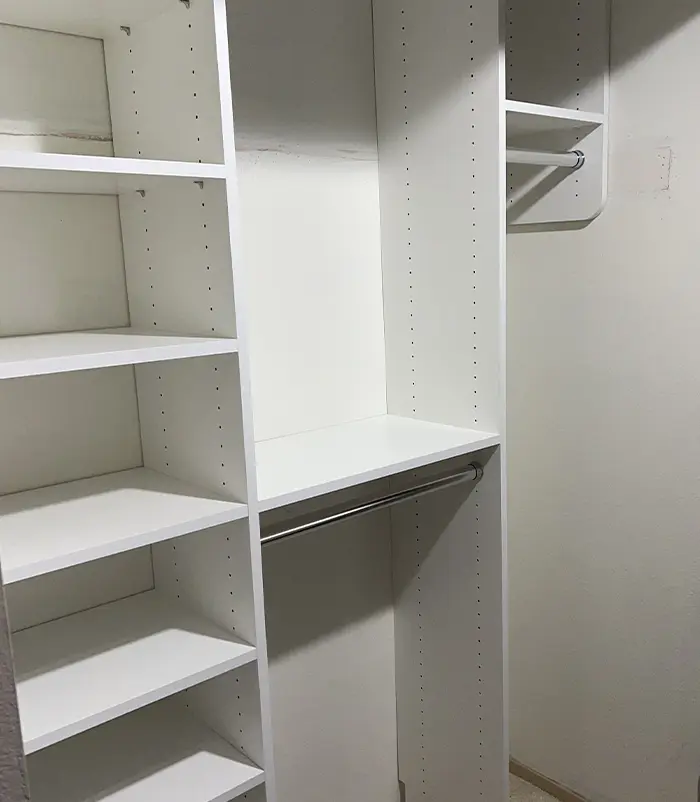 The project was quoted at $960, where the most expensive item was the adjustable shelves.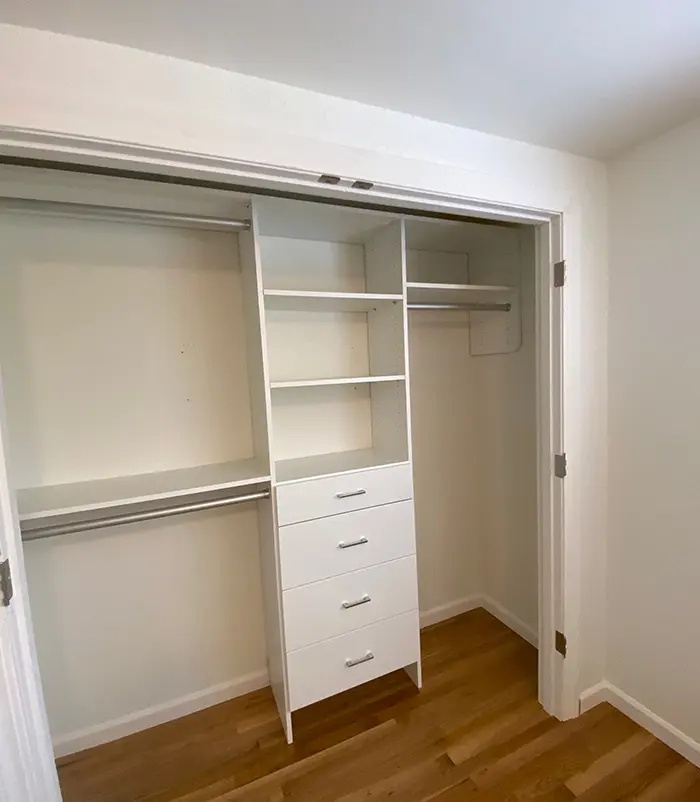 The project was quoted at $1,765, where the drawers added approximately $500 to the price of this system.
Your Custom Reach-In Closet 60-90 Minutes
We come directly to your home with samples and accessories, allowing you to create your ideal closet without ever leaving your house. In just 60-90 minutes, you'll have the opportunity to see a 3D rendering of your new closet.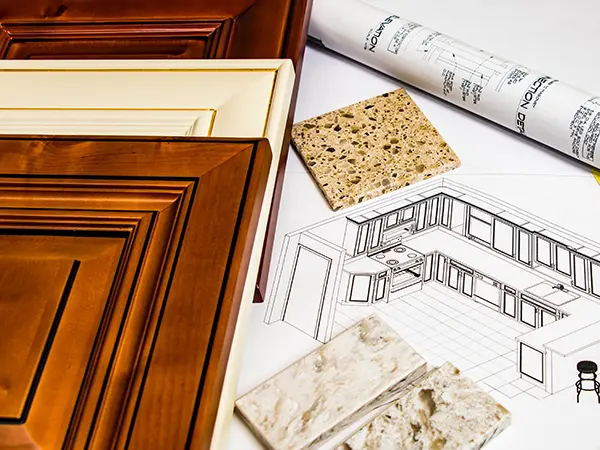 In-Home Design & Consultation
We discuss your needs and wardrobe specifics to determine the layout of your reach-in closet, then design it on the spot and make adjustments as needed.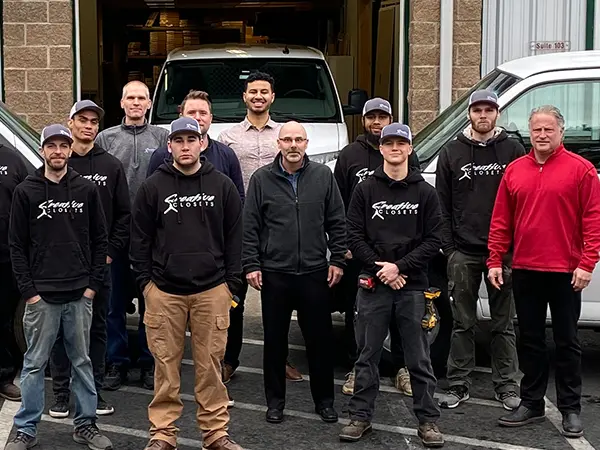 Order Materials & Install
We order the materials immediately, and once they arrive, we'll schedule the one-day installation. Our installers will have it ready for you in no time.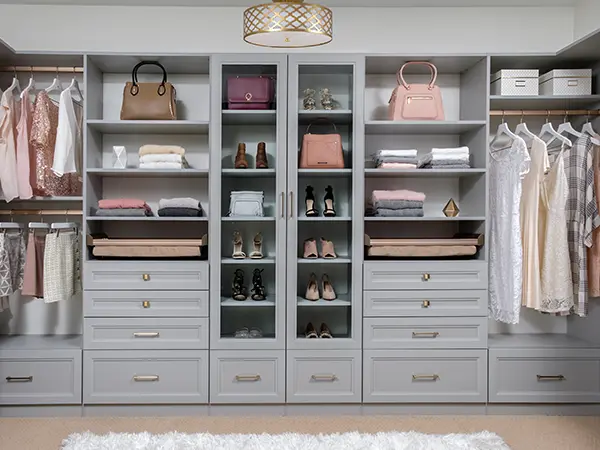 Streamline your morning routine, keep all things in place, and enjoy a tidy room thanks to your new reach-in closet. Lifetime product and work warranty included!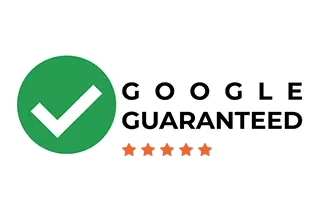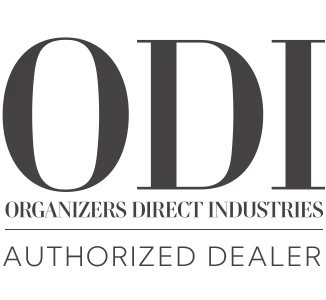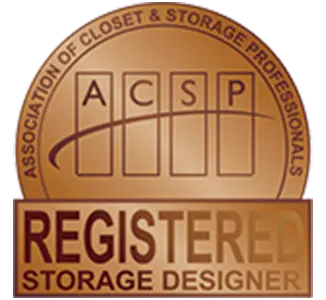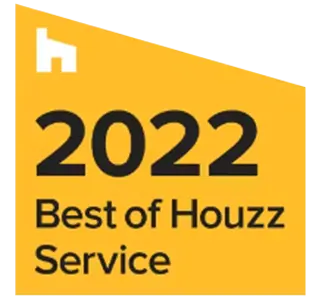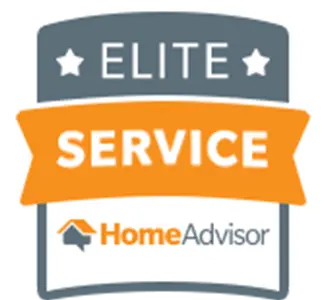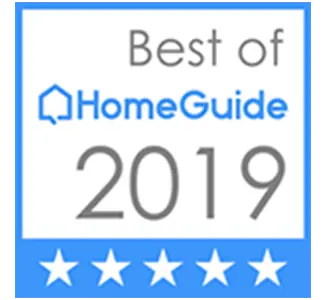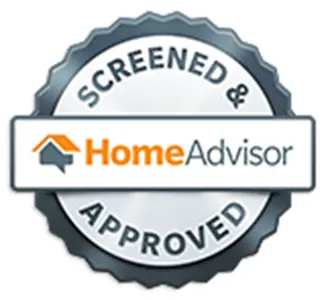 From Cluttered to Organized - Success Stories Across Washington
I highly recommend Creative Closets! They were extremely responsive, easy to work with, accommodating & professional.
We had several closets in our home built out as well as our kitchen pantry. On the day of install they had a large crew show up and got the project done fast.
Everything is sturdy and high quality.
We are very happy with our service from start to finish.
This was my third project with Creative Closets.
They provide an excellent service, and we are extremely happy the product.
We will be using them again, and again.
Great experience with Creative Closets! They were up front on expectations, cost, and installation timelines. The design process was extremely quick and our consultant took our vision and turned it into 3D models with options and costs in less than an hour.
Their costs were significantly lower than our expectation and we couldn't be happier with the 5 projects they did in our home. Great company and I'd highly recommend!
Feel At Ease With A Professional Helping You
Watch the video below to learn more about our approach.
Your Advantage Of Working With Professional Closet Installers
We believe in providing a 100% personalized consultation for each and every reach-in closet we design and install. To kick off the process, we start with a complimentary wardrobe analysis to ensure that the closet we create is perfectly tailored to your unique needs and lifestyle.
When it comes to the quality of our work, we stand behind it 100%. That's why we offer a lifetime warranty on both workmanship and materials for every reach-in closet we install. If any issues arise, we'll address them immediately, and our warranty is even transferable if you ever decide to sell your home.
We understand that pricing is an important factor when it comes to making a purchase. That's why we offer a price match guarantee. If you find the same materials, style, colors, and options at a lower price elsewhere, we'll match that price and even offer an additional 5% discount.
Keep Your Bedroom Tidy And Start Each Day Right With A Custom Reach-In Closet
Free consultation, financing options, and 1-day installation guaranteed.