Grow Your Career at Creative Closets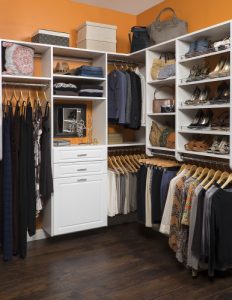 Do you have a keen eye for closet design? Do you take satisfaction in helping others better organize their homes? If so, consider joining the Creative Closets team. We are one of the leading closet companies serving the Greater Seattle, Washington, area, and we'd love for you to add your talents to our team.
What We Do
Homeowners who have lived in their homes for some time will often find their closets have become cluttered over the years. Believe it or not, disorganized closets can cause a lot of stress when people cannot find the clothing or other belongings they're looking for. Creative Closets brings peace of mind to homeowners dealing with clutter by custom designing and installing beautiful closet systems that restore organization and beautify homes.
Why Our Customers Choose Us
Creative Closets brings more than 20 years of experience to our projects, ensuring our customers are more than satisfied with our work. We are leaders in our field thanks to our advanced 3D design software and one-day closet installations. These great attributes, along with our red carpet treatment, have made us the preferred custom closet company in the area.
Join Our Team
If you're interested in lending your talents to a friendly culture of professional closet designers, and you're ready to expand your skills and career, we encourage you to apply for a position today. We offer numerous benefits and consider our employees family. We look forward to hearing from you and welcoming you to the Creative Closets team!