Creating a luxurious and functional closet goes beyond mere organization. It's about crafting a space that reflects your style, showcases your wardrobe, and provides a seamless experience.
Here are 20 exquisite ideas to inspire your dream luxury closet.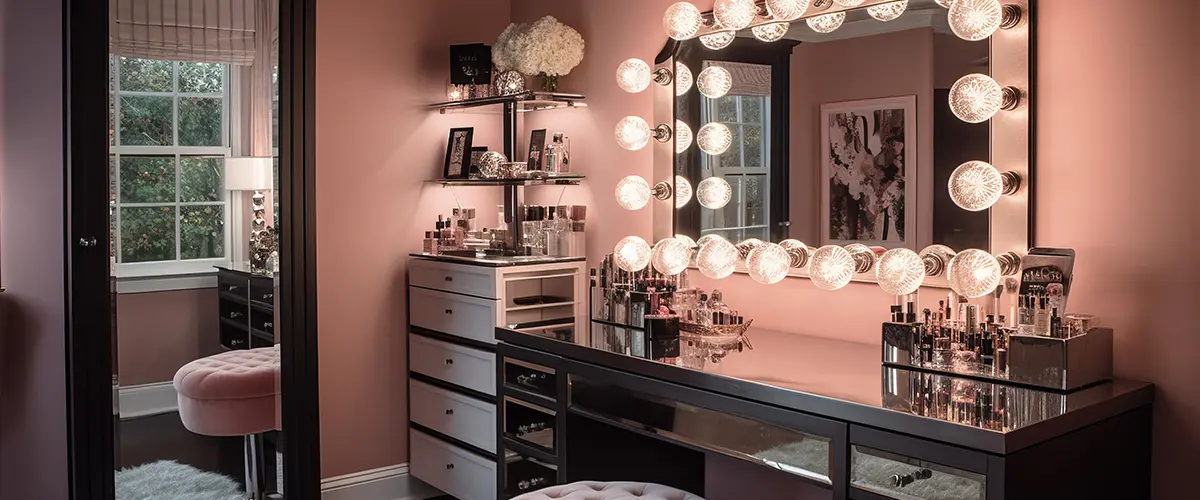 Blend fashion and function with a dedicated vanity area adorned with elegant mirrors and soft lighting, turning your closet into a glamorous dressing room.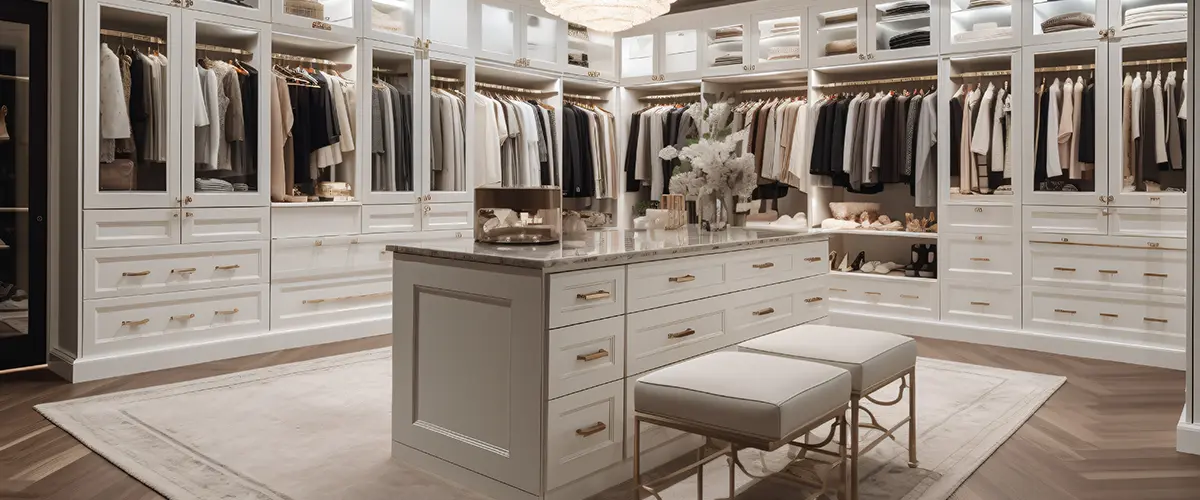 Install a central island to serve as a stylish accessory display, complete with jewelry drawers and a velvet-lined tray for delicate items.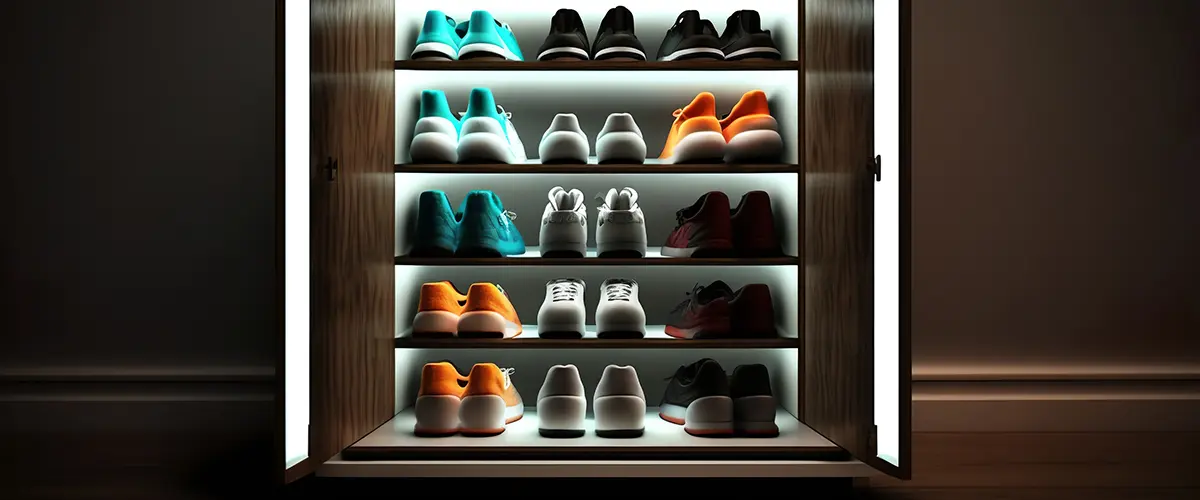 Showcase your prized shoe collection with glass-fronted shoe cabinets that double as stunning display cases.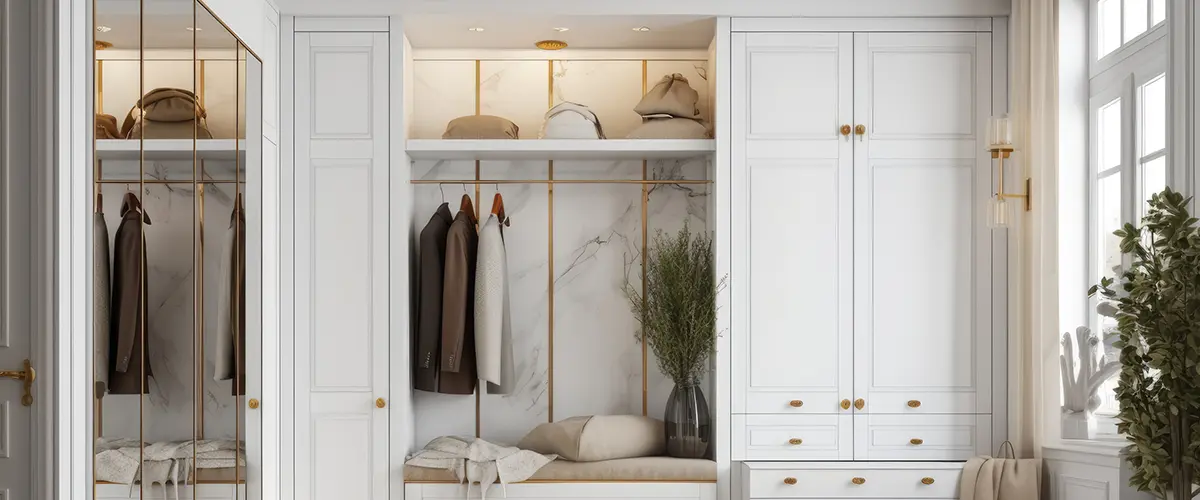 Line closet doors with mirrored panels to add depth, reflect light, and create an illusion of a larger space.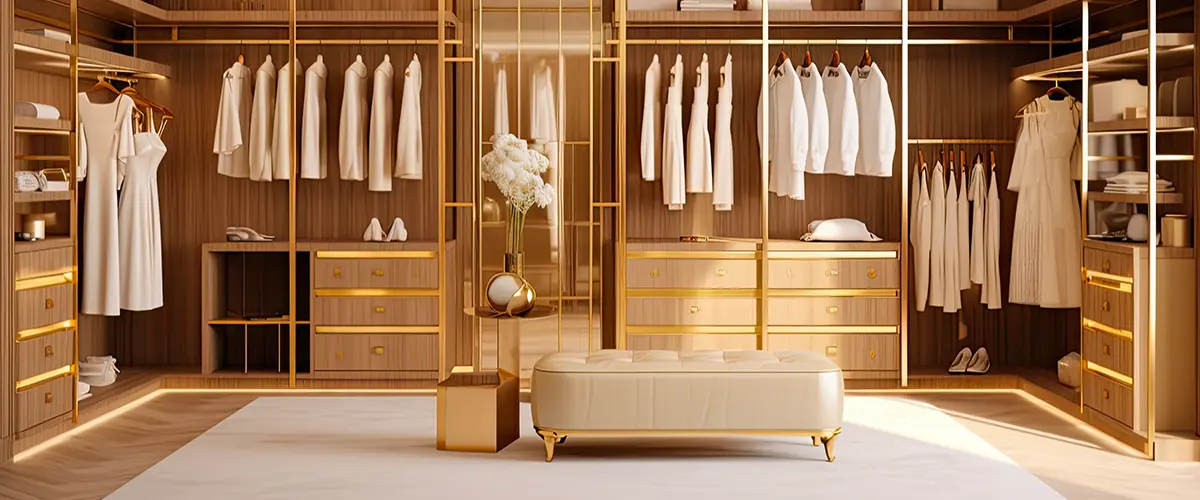 Introduce a plush ottoman or a chaise lounge for a touch of opulence and a cozy spot for trying on shoes.
Incorporate retractable valet rods to hang outfits in preparation for the next day, making your mornings effortless.
Install a dazzling chandelier or pendant lights to infuse a sense of grandeur into your closet.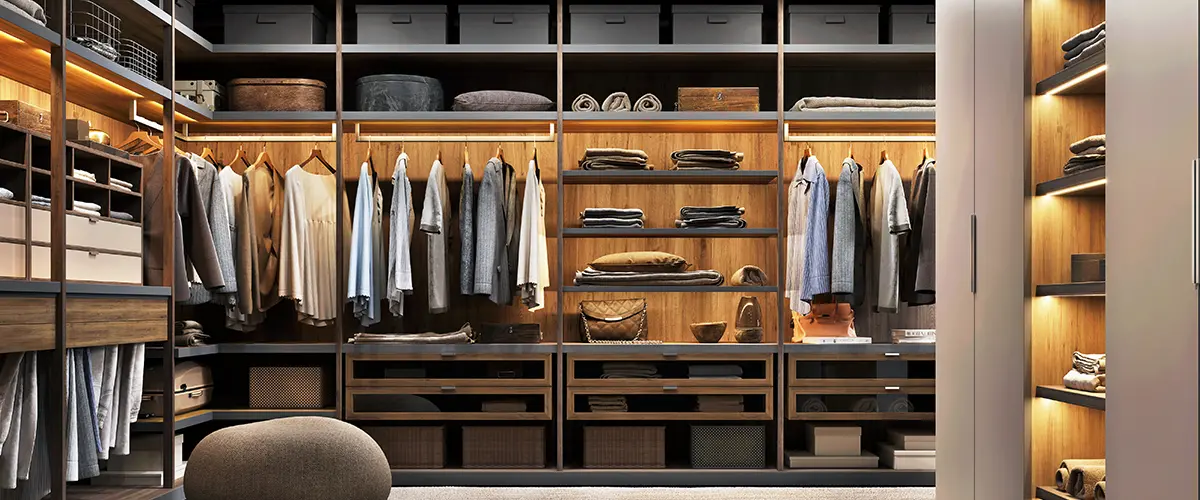 Integrate open shelves to display handbags, neatly folded clothes, and stylish storage bins, resembling a high-end boutique.
Combine passions by including a small wine bar, creating a space to unwind and make fashion choices simultaneously.
Fuse various textures, like suede-lined drawers and silk-upholstered seating, for a sensory-rich closet experience.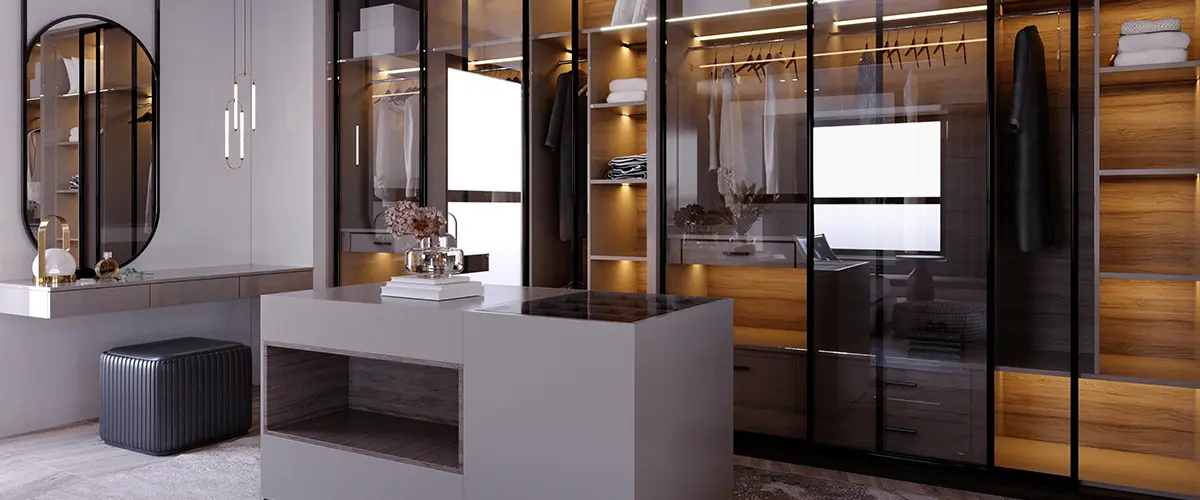 Incorporate built-in charging stations, touchscreen mirrors, and smart lighting to merge technology seamlessly with luxury.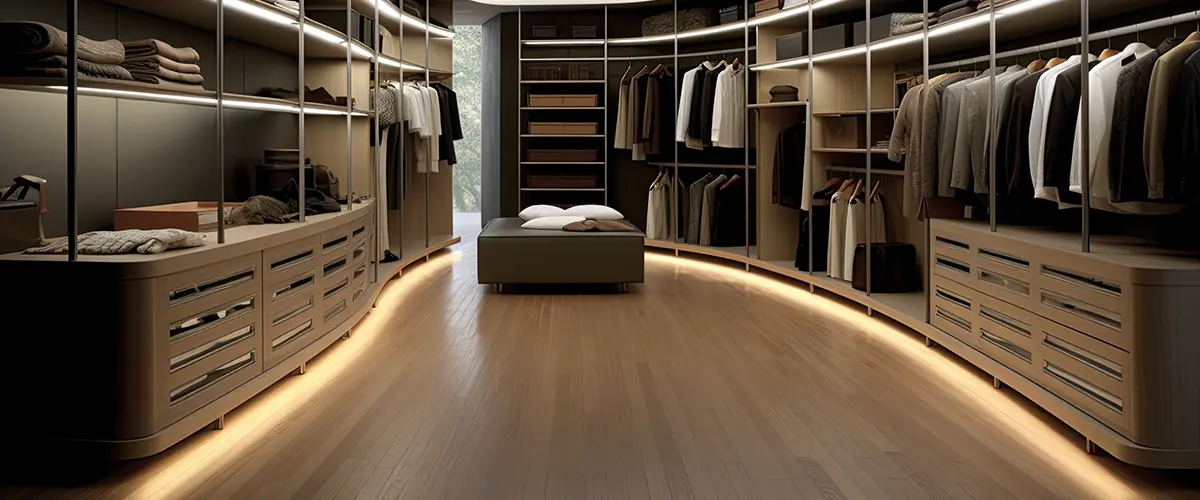 Design a walkway reminiscent of a fashion runway with LED-lit flooring, making every outfit change feel like a show.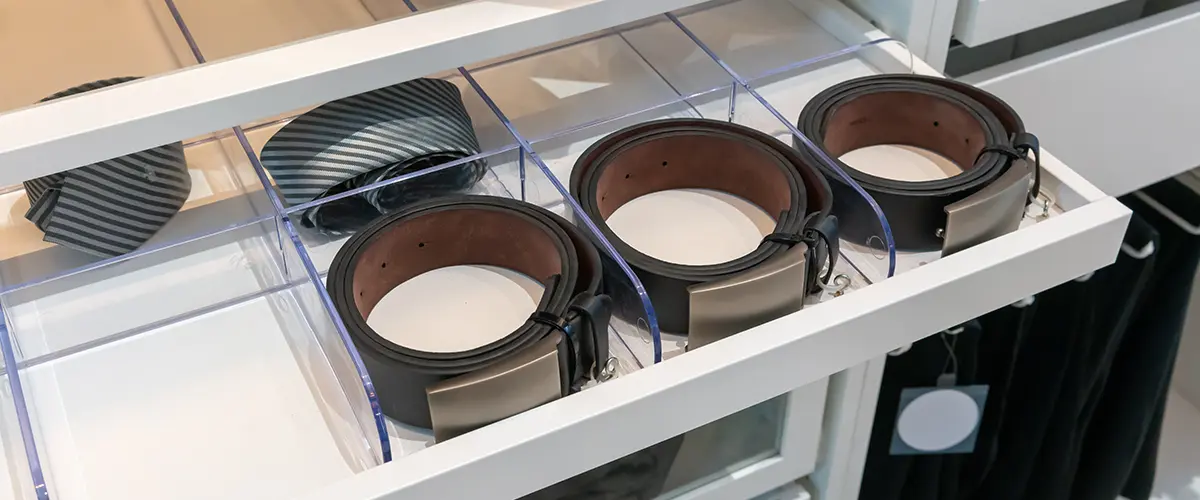 Craft pull-out accessory panels with specialized hooks and compartments for scarves, ties, belts, and more.
Experiment with bold and rich color schemes to create an immersive and energizing closet ambiance.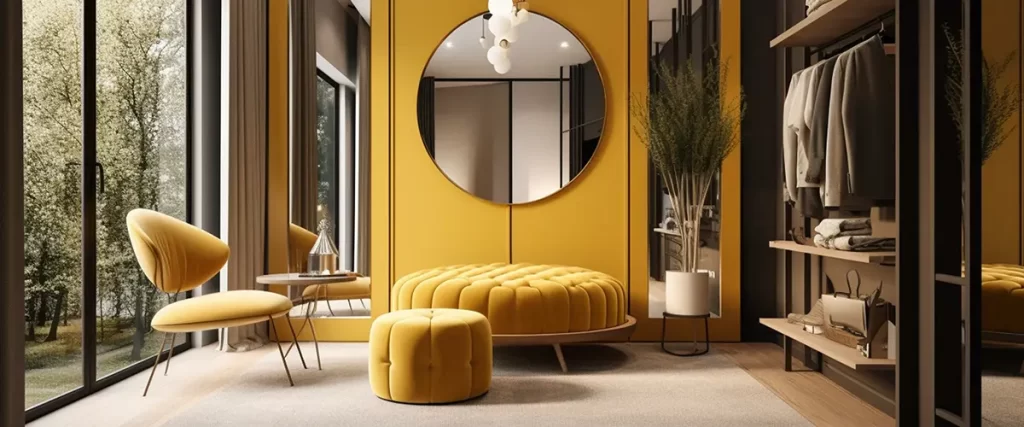 Build a cozy sitting nook complete with a reading corner, perfect for taking a break and planning your ensembles.
Surround your clothing with custom-made frames, turning your attire into pieces of art within your closet.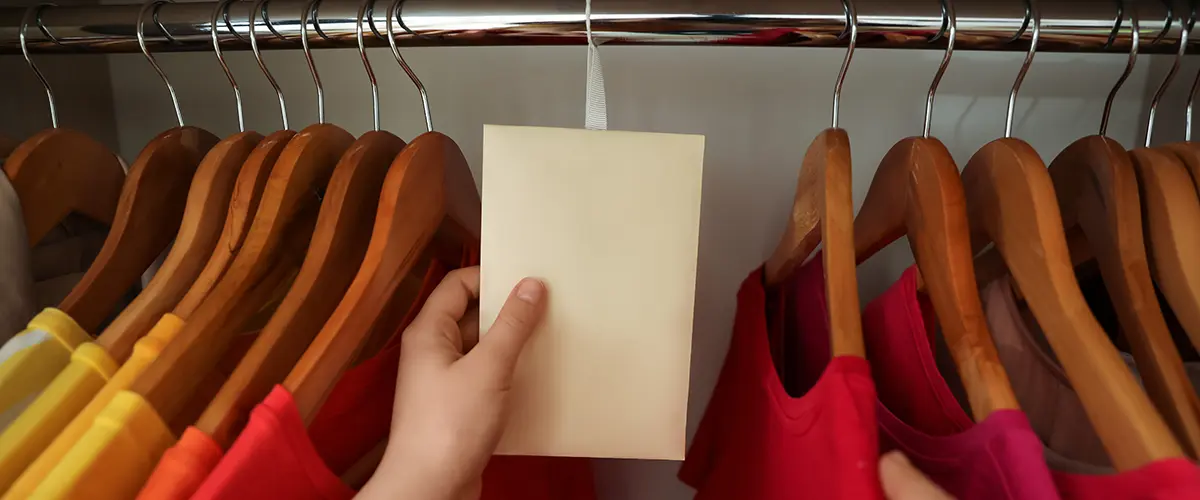 Add a touch of luxury with scented sachets, keeping your clothes and accessories delicately perfumed.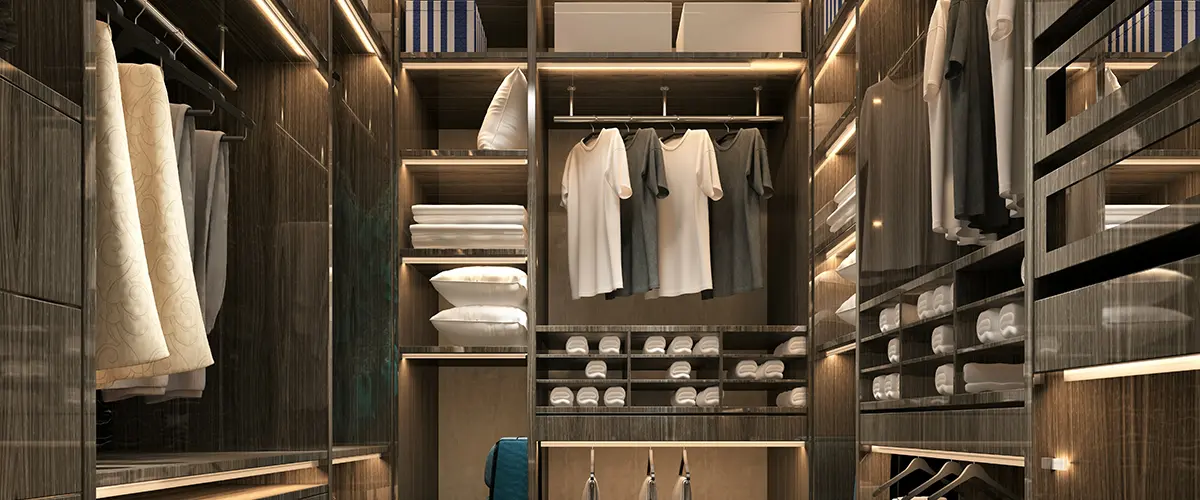 Maximize space by incorporating adjustable shelves and rods that can adapt to changing storage needs.
Employ a consistent color palette and mix textures for a harmonious and visually pleasing closet design.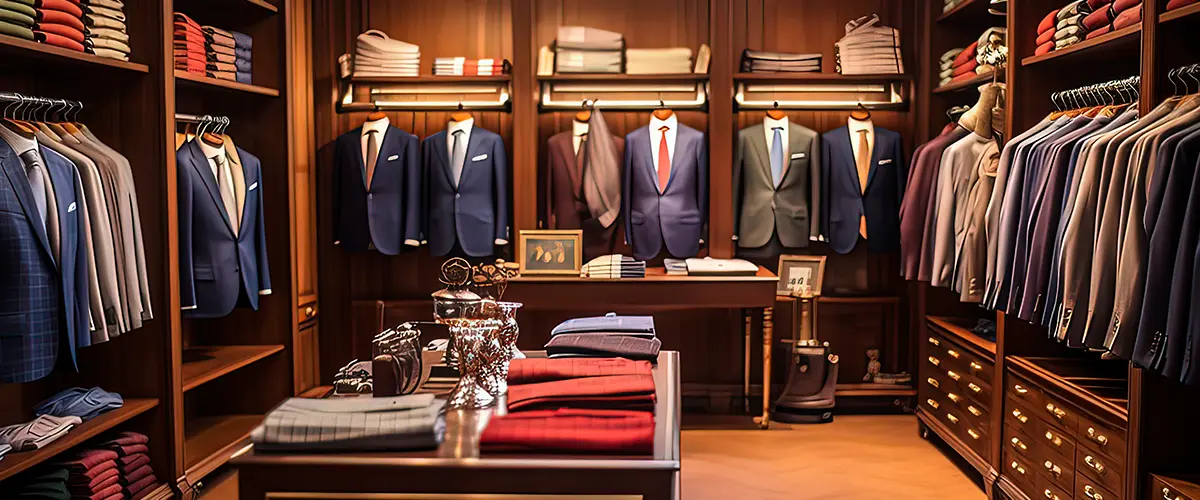 Draw inspiration from high-end boutiques by incorporating plush carpeting, decorative molding, and ornate details.
Talk To WA's Custom Closet Pros
Are you dreaming of a walk-in closet that's not just a storage space, but a masterpiece of organization and elegance?
Look no further! At Creative Closet, we specialize in crafting exquisite custom walk-in closets that perfectly blend functionality and luxury.
Contact us today at (425) 428-5073 to embark on the journey of turning your closet into a personalized haven. Our team of skilled designers and craftsmen will work closely with you to understand your unique style, storage needs, and preferences. Whether you're looking for a sleek modern design or a classic opulent feel, we've got you covered.