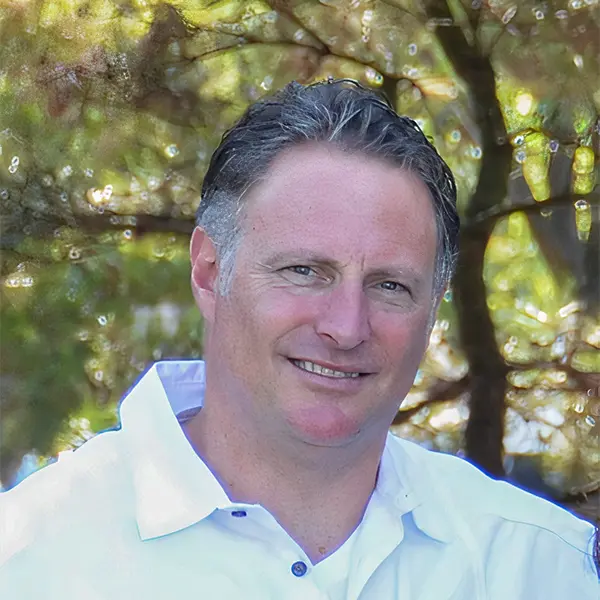 If you're uncertain whether or not we're the right fit for your project, browse through what other homeowners say about working with Create Closets. If you've worked with us in the past and you enjoyed the experience, leave us a review and let your neighbors know the safest path to an organized and highly-functional home!
- Tim Melton, owner of Create Closets LLC
Fantastic experience from start to finish. Responsive, professional, and efficient. We love our new closets! Pleasure working with everyone – Jerry, Broc, Tim, Josh and Jordan!
Our two installers were very friendly and professional. They reviewed everything before they started and answered any questions we had during the installation. They also did an excellent job of cleaning everything up after completing the job. I was very satisfied with the final product. It was even better than I imagined!
Amazing experience from start to finish! The cost was very reasonable and the quality of the cabinets/work was exemplar. Jordan was very efficient with installation. If you are looking to get a custom closet installation done, don't waste your time comparing various companies…just go with Creative Closets.
I have 5 of my closets designed and installed and couldn't be happier! Everyone was friendly and they did a wonderful job. I'm so glad I redid my closets it has made such a difference for living in a small space.
The assemblers were courteous and professional, they were neat, and did a great job assembling cabinets in my living room. They answered all my questions also. The quality of the material is also better than the usual offerings at other places.
We worked with Creative closet to add closets to our Son's bedroom and master bedroom. We had amazing experience right from scheduling the first design appointment to the final installation. Design consultation was smooth, and Jerry walked us through all the available options and provided 3D visualization for the project which helped us visualize and make changes according to our needs. On the day of the installation we found the team very professional, they arrived in time and finished the work in time and cleaned up everything. We really appreciate Creative closets for making our space organized and usable.
This is the second time we used Creative Closets they have been absolutely amazing! Jerry the design consultant who comes by and specs things out has some really good ideas and is patient to listen to your requirements. 
Caleb came by promptly did a wonderful job with the installation! He was super professional and very polite. I am very happy with them and would definitely reach out to them for future projects!
From the making an appointment for in person design to installation, Creative Closets was professional and prompt. They were able to explain step by step to me and it was a breeze to customize the closets as to what I wanted! Also, the closet installation comes with lifetime warranty which is a plus! Thank you so much Creative Closets! The designer salesman took accurate measurements and provided 3d drawings. Installer was respectful and polite and installed with care. Highly recommend.
They have been throughly professional and have been super responsive. From design discussion to installation, everything was seamless. Very happy with their work.
Caleb and his partner came out on time, they were professional, knowledgeable, and answer any questions that I had. They cleaned up after they were done and left the place spotless. They even rolled out the red carpet when they arrived to enter my home.
This is our 1st experience with Creative Closets. We wanted a custom pantry for our kitchen matching our current kitchen setup and I don't think I could be any happier. They were professional and on time with the installation. They adjusted changes in design multiple times and also adjusted our requests on installation changes. We spoke to 4 other companies, but chose them. Our empty kitchen space came out exactly how we wanted. I am surely working with them for all of my future projects..
The team arrived on time prepared to work. They kept the house clean by rolling out a red carpet and taking off their footwear. They were very polite and professional and my closet looks GREAT! I would definitely recommend them to anyone who's looking for great value in a superior closet design.
I purchased a home built by a builder who used Creative Closets. Closets were already installed and I needed to make adjustments, so I called Creative Closets. I've been a California Closets customer for over 20 years and was blown away by the team when they arrived to do the install. On time, professional and prompt. I was blown away by their service. Highly recommend!
Amazing experience working with Jerry. Super professional and efficient. Had our designs locked and loaded in an hour.
I just had my closet done and it looks fantastic. They finished everything super quick and they were professional and really kind. I would recommend their services to anyone.
Top quality and professional installation! I highly recommend this company! Exceeded our expectations! Dont hesitate to do business with them. You'll be glad you did!
It was pleasure working with creative closets, we will definitely be using them again and referring them to friends and family.
Creative Closets did an excellent job all around. They designed a closet system that meets my needs, looks great, at a competitive price. The installer was on time, extremely polite and friendly, and efficient! I would recommend them to all of my friends!
We had a great experience from consultation to design to installation. A great local business with fantastic product, prices, and installers. I highly recommend Creative Closets.
I found Creative Closets on Thumbtack and from the onset, they were very responsive. I worked with the lead designer, Jerry who was highly professional and very patient with me walking me through different designs until we landed on a final design I felt comfortable with that was also within my budget. Caleb, the installer, was very thorough and responsive. I love my new closet and will be recommending this business to anyone in need of a custom closet
A+ service and great products. Will be using again.
They did an amazing job designing the closets to what we needed and installing on time! We are return customers since we first worked with Tim in 2015. We have gotten closets installed by other popular closet companies out there and Tim's team by far has been the most professional and value for money. Thank you!
The designer was fantastic! He really showed us how we can utilize our spaces much more efficiently! The guys who installed the cabinets were great! Personable, very nice and interactive! We loved the whole experience!
Great service, quality and installation of new closets. This is our 2nd time using Creative Closets and extremely happy both times. Jordan was our installer and was on time, respectful and efficient. Thank you!
This is the 4th closet I have had installed by Creative Closets. I also have a custom linen closet as well that is due to be installed in November. Everyone has been great to work with from the owner Tim, the install manager Broc and the installer Jordan. Could not be happier with the looks and quality of material. I originally started out with another company, glad I did more research and found these guys. There are different levels of quality in the materials the companies use to build the closets. This one is more expensive but I really feel it is worth it. The saying "you get what you pay for" has never been more true. I have one more closet to go in my home office and I will definitely be using Creative Closets.
I was referred to Creative Closets from Mike Lyon's who built the custom closets in my previous house that I now rent. Mike knew the quality I expected and said creative closets is the best. I had a great consultation appointment; only because of COVID and an expected absence resulted in a longer wait. The wait was certainly worth it; the closets are stunning. My garage project is next on my list.
The designer sales person took accurate measurements and provided 3d drawings. Installers were respectful and polite and installed with care. Highly recommend. Only wish the gold hardware was more gold than they actually are.
From the making an appointment for in person design to installation, creative design was professional and prompt. They were able to explain step by step to me and it was a breeze to customize the closets as I wanted! Also, the closet installation comes with Life time warranty which is a plus! Thank you so much Creative Closets!

We've recently remodeled our whole house and I'm tired. Tired of hounding subs to come back and finish work, tired of waiting 3 weeks for bids, tired of doing projects myself. We decided to hire out closet installation and Creative Closets was a breath of fresh air. They had great communication from beginning to end. They gave me a bid the same day they came out to design and we're straight forward without using sales tactics. There was no "let me call my manager and see if there's additional discounts," just straight forward pricing. They weren't the cheapest but they definitely weren't the most expensive option. Overall I think they were a great value. Jordan and his partner did a great job on install and were very detail conscious, making sure every part of the design was just the way we wanted it. Both were sweet to my 4 year old who wanted to be involved in the building. They took care to clean up well and the whole install was done very quickly. I highly recommend Creative Closets.
We had a fantastic experience with Creative Closets! Jerry did our initial consultation and we loved how thorough he was with our design process. 
It was so helpful seeing product samples in person and we loved the 3D computer design that he came up with on the spot. It really helped us picture what we were ordering. The office was great about scheduling and keeping in touch throughout our process. Josh did our install and we couldn't have been happier with how it went! 
He let us know when he was on his way and arrived right on time. The installation was organized and seemed to go very smoothly, even with my kids underfoot and getting in his way! One of the pieces arrived with a small ding from the manufacturer and Josh not only pointed it out, but he assured us that a new piece was already being ordered. 
I can't speak highly enough about our experience with Creative Closets and would strongly recommend them if you're in the market for a custom closet!
I used Creative Closets for our garage cabinets. They came out quickly to give me a quote. They were super professional and responsive. They followed up before the install date with all the details I needed. My installers did a fantastic job and went out of their way to make sure I was happy. The best value and service! Cannot recommend enough.
I highly recommend Creative Closets! They were extremely responsive, easy to work with, accommodating & professional. We had several closets in our home built out as well as our kitchen pantry. On the day of install they had a large crew show up and got the project done fast. Everything is sturdy and high quality. We are very happy with our service from start to finish.