Efficient Pantry Shelving So That You Can Use All Your Ingredients
Avoid expired ingredients forgotten at the back of the pantry and keep everything organized.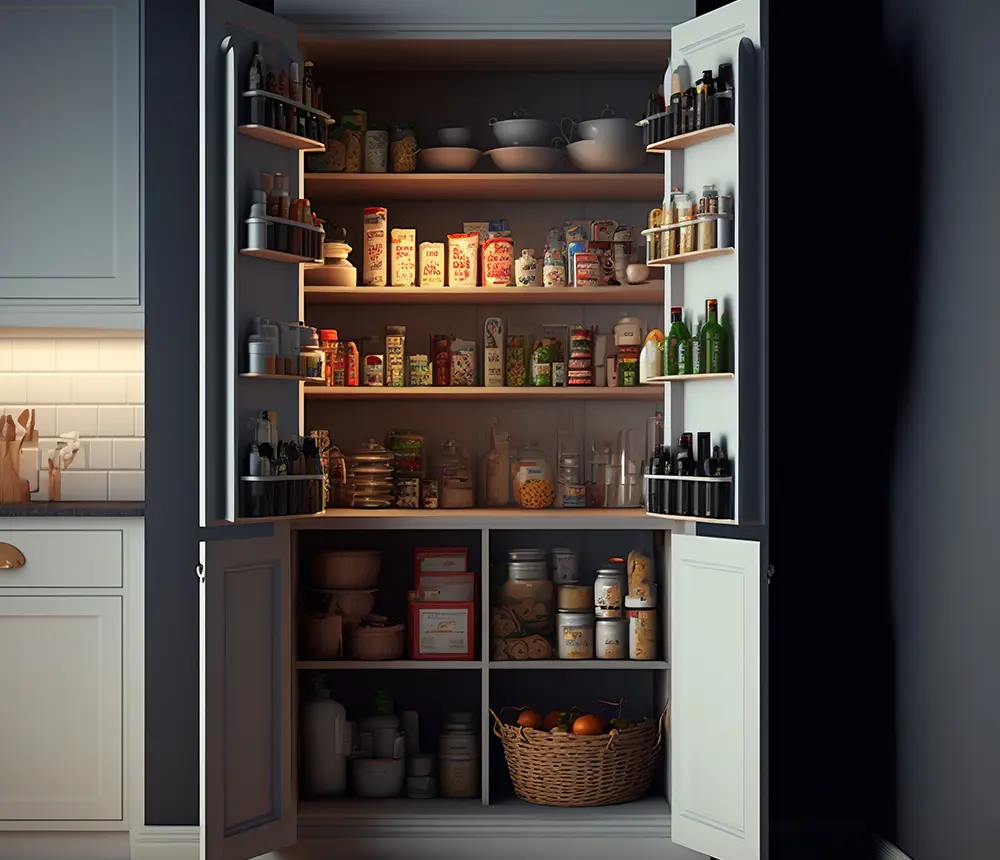 Scroll to discover your options for pantry shelving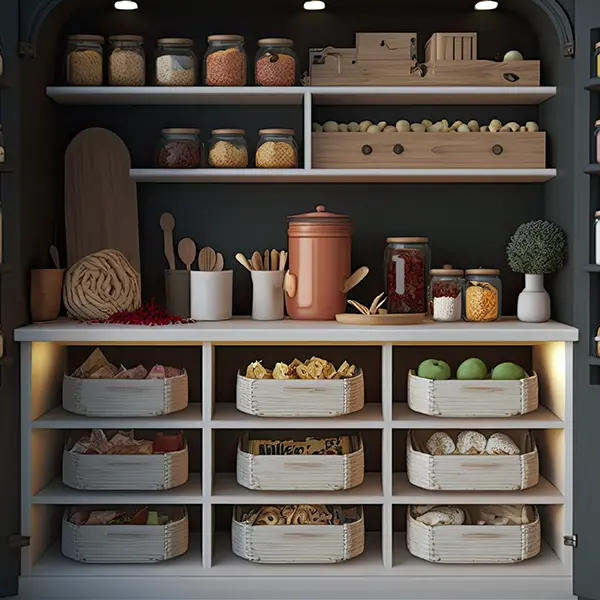 Avoid expired ingredients And Rekindle Your Love For Cooking
Pantry shelving is more than just a storage solution – it's a game-changer for your kitchen organization. With the right pantry shelving, you can transform your messy, disorganized pantry into a well-organized space that makes meal prep a breeze.
Imagine working with a company that understands how you use your pantry, doesn't make you travel back and forth to the store, and can have everything installed within the day.
Need Inspiration For Your Pantry?
The Most Common Pantry Shelving Questions, Answered
Pantry shelving is a type of storage system designed specifically for organizing and storing items in a pantry. It usually consists of shelves, racks, and other storage solutions that can help maximize space and keep items organized.
There are many types of pantry shelving available, including wire shelving, wood shelving, plastic shelving, and custom-built shelving. The type you choose will depend on your personal preferences and the size and layout of your pantry.
To organize your pantry with shelving, start by taking everything out and categorizing items by type. Then, choose the right containers and label everything to make it easy to find what you need. Consider using shelf organizers to maximize space and keep everything in its place.
Pantry shelving can help you save time and money by making it easier to find ingredients, reducing food waste, and maximizing your pantry space. It also improves the overall look of your pantry and makes meal prep a breeze.
When choosing pantry shelving, consider factors such as your storage needs, the size and layout of your pantry, and your personal style preferences. Look for shelving that is sturdy, easy to install, and adjustable to accommodate different sizes of items.
Yes, you can customize your pantry shelving to fit your specific needs and preferences. Custom-built shelving can be designed to fit the exact dimensions of your pantry and can be made from a variety of materials to match your personal style.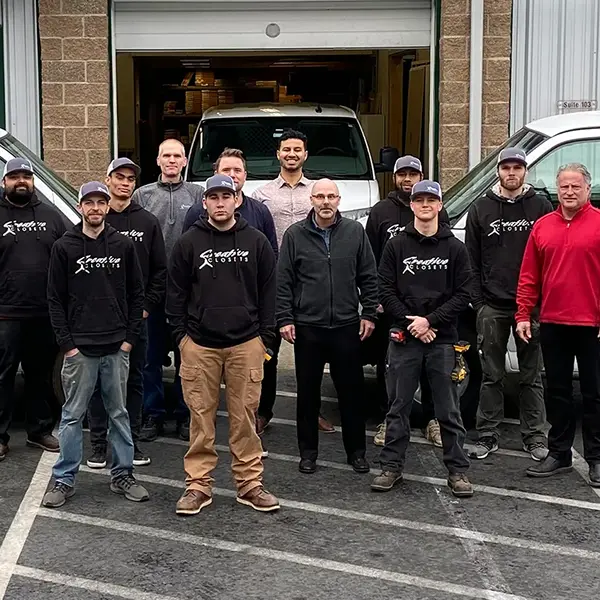 Our team at Creative Closets is bursting with passion for organization and fueled by homeowners like you who value a well-planned space. We don't just tackle pantry organization but rather specialize in custom closet and storage solutions so you can live your best clutter-free life.
From the moment you pick up the phone to schedule, you'll be met with a friendly and accommodating representative who makes sure to find the perfect date for your needs. Our designer will then meet with you, ensuring they understand your wants and needs and address any issues you may have. From start to finish, you are the most important person in the room.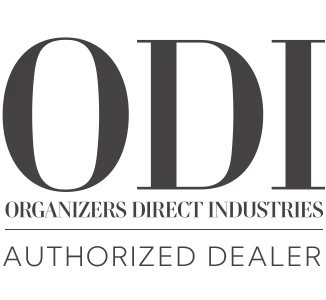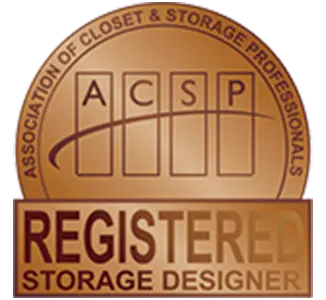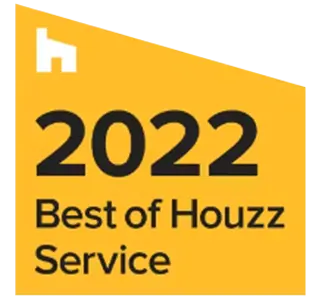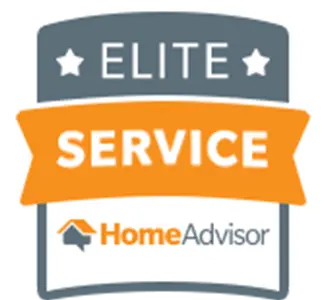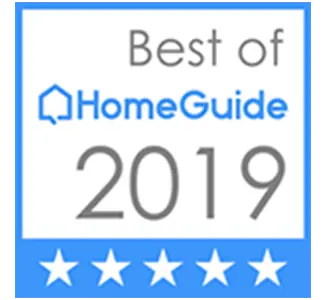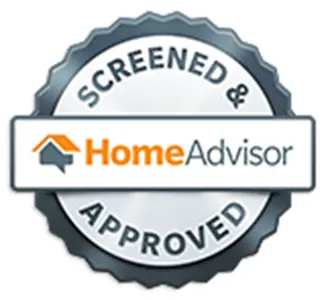 at Fresh, Live Healthy With A Tidy Pantry
A messy pantry often discourages you from cooking heartwarming meals for your family. Let's fix that in 3 easy steps.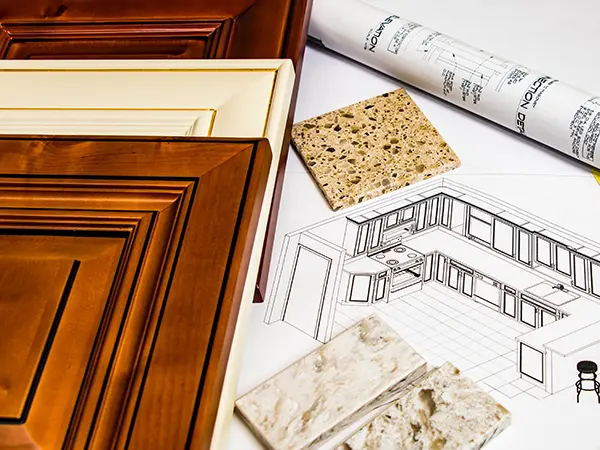 We show up for our meeting with sample colors and materials, and a 3D app that will help you visualize your new pantry right from the start.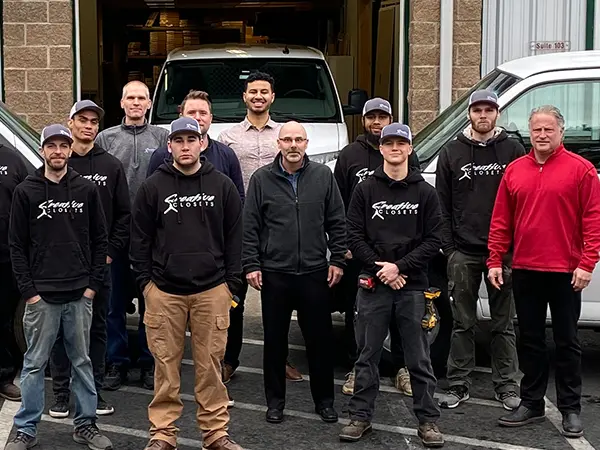 We have a team of in-house installers that will have your new shelving ready for you to use within a day.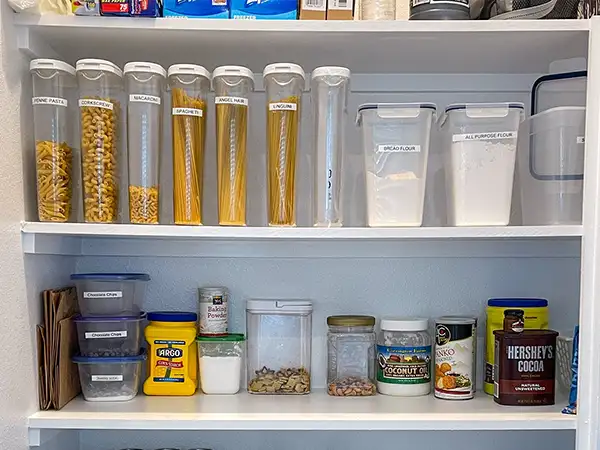 Never wonder if you have any expired ingredients left in your pantry because you now have easy access to everything you need!
Have the Perfect Pantry Shelving Installation Experience
I highly recommend Creative Closets! They were extremely responsive, easy to work with, accommodating & professional. We had several closets in our home built out as well as our kitchen pantry.
On the day of install they had a large crew show up and got the project done fast.
Everything is sturdy and high quality. We are very happy with our service from start to finish.
Creative Closets did an excellent job with our kitchen pantry and bedroom closets. It was an easy, painless process and we are very happy with the outcome. 
Highly recommend!
Creative Closets provided us with stellar service from start to finish. Tim, Broc and team were nothing less than professional!
We will highly recommend them to anyone looking for custom closet/pantry/garage organizational space.
A Pantry Shelving Installation Service That Doesn't Feel Like Work
Choose a company that respects your time and make the process easy for you.
Our team of certified installers undergoes a thorough background check, ensuring that you can trust the individuals that will be coming to your home.
We pride ourselves on our attention to detail, offering a price match guarantee to ensure that our customers receive the best value for their investment.
Our unique red carpet treatment, complete with a snack bag featuring our logo, aims to make every customer feel appreciated and involved in the design process.
Reap the Rewards of a Neat and Tidy Pantry
And watch cooking become more pleasant with every new day.