Professionally Designed and Installed Walk-In Closet Systems for Your Home
Walk-In Closet Design & Installation Services in Seattle, WA
Our team at Creative Closets are pros at designing and installing a walk-in closet system that is unique to your home and lifestyle needs. We have the walk-in closet accessories and organization techniques necessary to build a walk in closet system that is stylish, functional and personalized for you!
Creative Closets Offers Full Service Design and Installation for Your Custom Walk-In Closet Needs
Every home is different, as is every individual living within that home. Closets are no different! At Creative Closets, we know that a personalized space and a custom walk-in closet system is necessary for maximum use. Our goal is to help you design a walk-in closet that is beautiful and easy to use. Our walk-in
closet designers
will guide you towards creating the optimum walk-in closet system.
There are many benefits in working with our professional design and installation team including:
Complimentary In-Home Consultation
We come to Your Door to Assist You in the Complete Design Process

Utilize 3D Design Software

Bring Samples of Products for In-Person Look at Styles

No Fighting Traffic

No Wandering Through Big Box Stores

Professional Advice for Storage Ideas
Professional Installation for Accuracy and Perfection
Accurate Measurements

Complete Installation

Removal of Previous Closet Materials

Perfect Fit Walk-In Closet Shelves, Cabinets and Accessories

You Get to Sit Back and Relax, While We Work

Safe, Quick and Efficient Installation/Build Outs
Our team takes great pride in serving you with the best customer service available. We are extremely attentive to detail, listen to your needs for your walk-in closet and help you create a space that has beautiful style that will enhance your home's look.
Our Custom Walk-In Closet Products Are The Best on the Market- With All the Bells and Whistles to Match!
We believe that your walk-in closet should showcase your wardrobe with style. We help you create a storage system that makes it easy to keep organized and have a place for all of your belongings. Custom walk-in closets that are designed to fit your needs help to simplify your daily routines. Our closet systems for walk-in closets are simple to maintain because we design them with your needs in mind. In addition to helping you get fully organized with walk-in closet accessories that work for you, we have styles that suit anyone's taste! Choose from:
100% Real Wood Products with a Lifetime Guarantee
Soft-Close Hinges and Soft Close Drawers

Laminate-Based Materials

Over 25 Colors and Styles for Personalized Look
Seven Unique Cabinet/Door Fronts
Adjustable Shelves for Maximum Space
And More!
You may be wondering what type of organization accessories you may need in your closet, other than a few shelves and rods. We offer a wide selection of closet accessories to get you the best walk-in closet system possible. We suggest getting creative with accessories. Some of our favorite options include: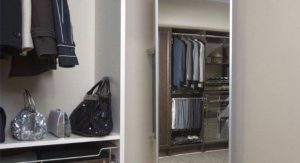 Slide Out Mirrors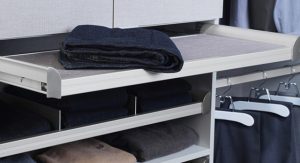 Custom Folding Tables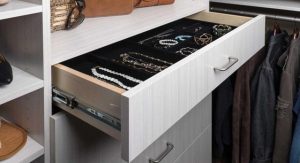 Jewelry and Accessory Trays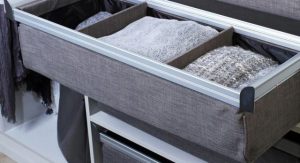 Drawers with Drawer Dividers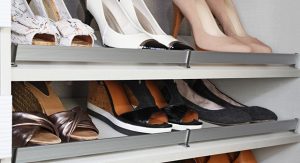 Angled Shoe Fences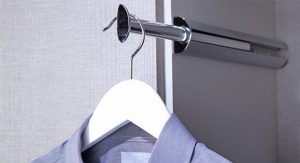 Valet Rods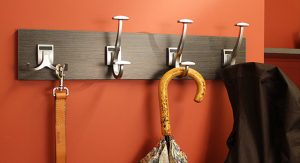 Double and Single Hooks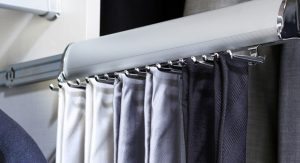 Tie Racks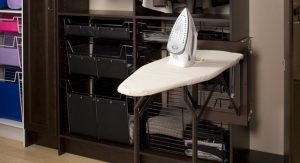 Folding Ironing Boards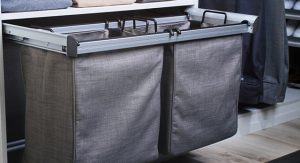 Pull Out Hampers
Our walk-in closet systems are custom made to be one of a kind for you. With tons of styles and accessories to choose from, the options are endless for outfitting your walk-in closets.
Choose Creative Closets in Seattle for Walk-in Closet Designs Sure to Bring Joy & Order Back to Your Home
We are firm believers that with more storage space, shelves, custom cabinets and walk-in closet accessories, you can lead a much more organized life. Our custom walk-in closet system designs will help you save time, energy and are also a great investment. We assist you every step of the way to help you get a custom walk-in closet that is easy to keep organized and offers beautiful, stylish storage to your home.
Schedule Your In-Home Consultation for Design Assistance Today!
Our in-home design consultations are 100% complimentary, with no obligations. If you are ready to cut the clutter and streamline your walk-in closets, give us a call and schedule an appointment with one of our talented designers to get started!
FAQs
What type of accessories are best for walk-in closets systems?
We have such a wide variety of accessories specifically for walk-in closets that you are sure to find the perfect options for you. Our designers will come out to look at your space and help you decide what accessories will best fit in your home. Some of our top picks are slide-out mirrors, baskets on shelves, soft-close drawers and valet rods.
How do I know if I will like the cabinet styles your company offers?
You can check out some of our products on our website, but the best way to get a real feel for our products is to schedule an in-home consultation. Your design professional will bring samples of our cabinetry with color swatches, finish options and more, so you can better see how a custom closet system will look in your home.
Schedule a Free Design Consultation
Contact us, and we will come out and discuss your project free of charge.
Door/Drawer Style Options