Closet Drawers: Pick The Perfect Outfit Faster
Life is too short to waste time looking for misplaced items. Custom closet drawers will simplify your daily routine.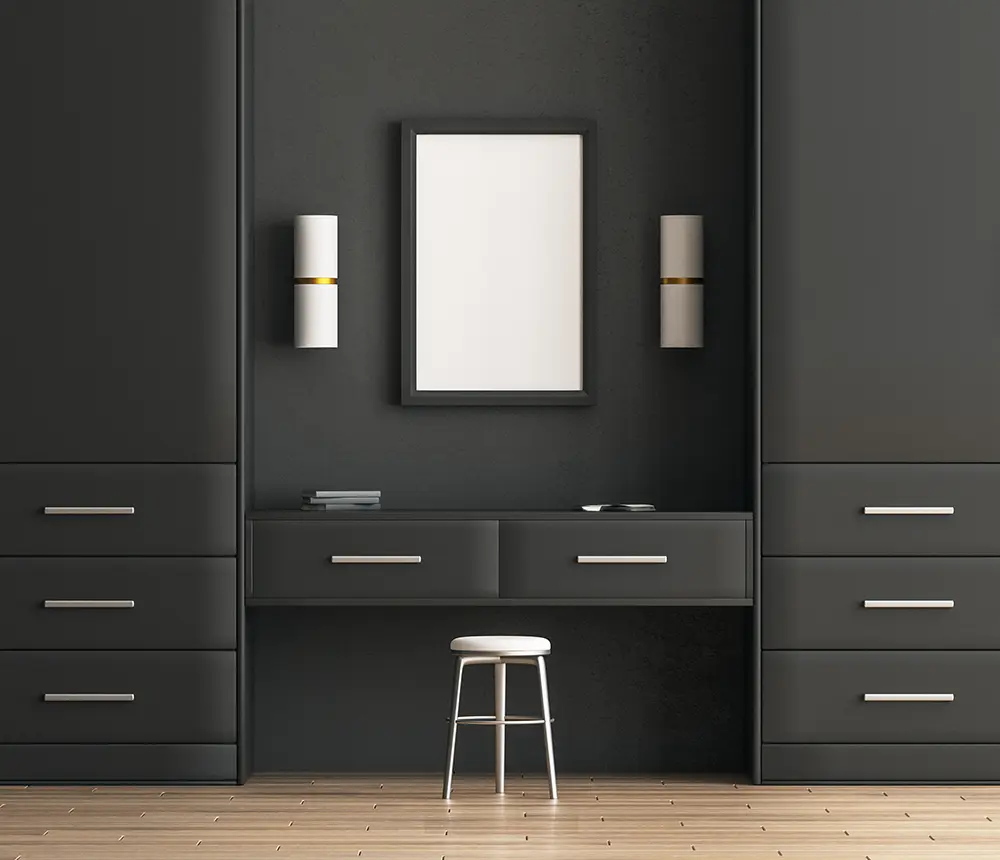 Scroll to discover your options for closet drawers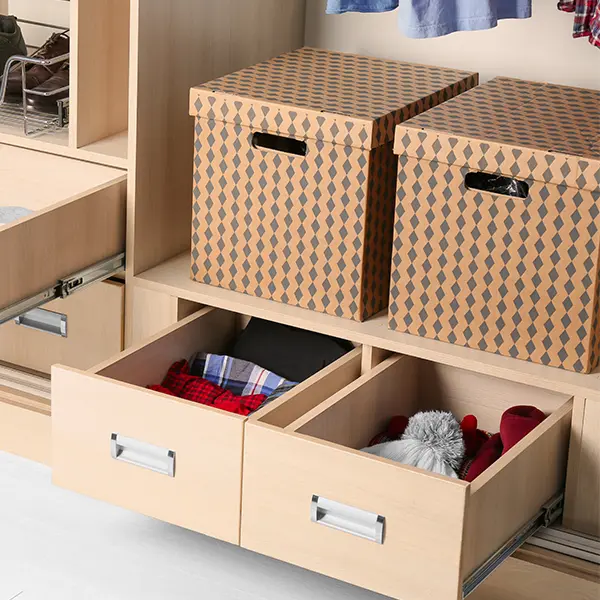 Create A Better, More Organized Life
Have you ever felt frustrated when trying to get ready in the morning? Maybe you have to go back and forth from your dresser to your closet, grabbing the wrong clothes in the process.
Or perhaps your closet only has a shelf and rod, making it difficult to store your t-shirts and other items.
At Creative Closets, we understand these struggles all too well. That's why we're passionate about helping you create the closet of your dreams.
Have Your Kids Get Dressed All By Themselves
Imagine double the amount of hanging space, with convenient drawers to store your items. No more running late or feeling stressed because you can't find what you need.
But it's not just about the practicality of a well-organized closet. It's about how it can impact your life. Imagine your kids getting themselves ready in the morning because they can see and access their clothes easily. Or picture yourself leaving the house with less stress and more confidence, knowing that everything you need is right at your fingertips.
Make the most out of your closet storage with solutions such as: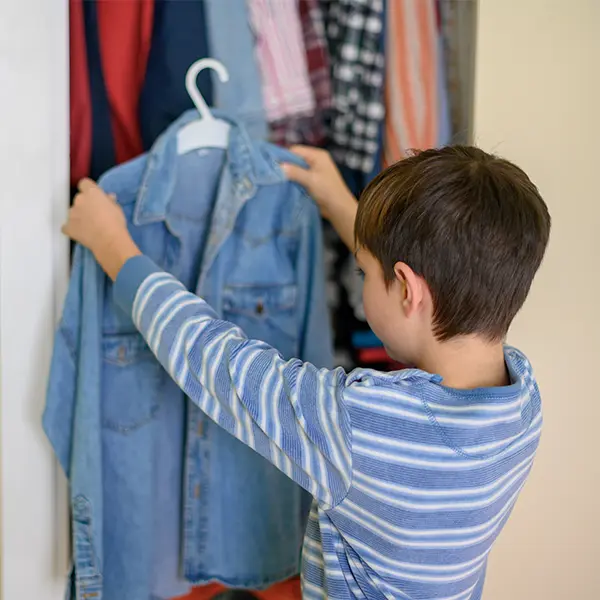 The Secret to an Organized Life: Closet Drawers
Maximizing your closet space can be a game-changer, but the dizzying array of drawer types can leave you feeling overwhelmed. Read on to see how to choose the perfect drawers to fit your needs and style.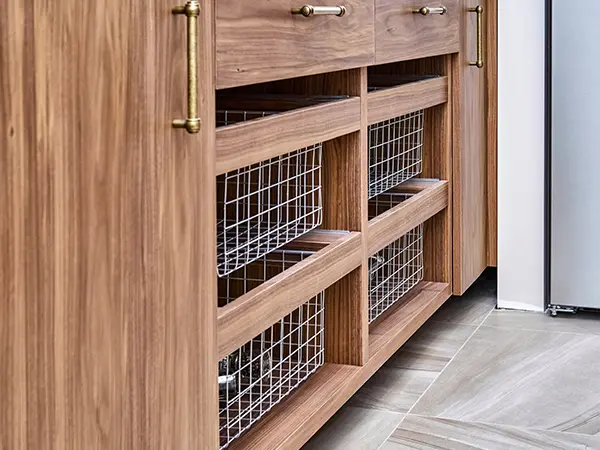 These drawers are all the rage for closets – not only are they sleek and modern, but they also keep your clothes organized and visible. Whether you're hunting for the perfect pair of socks or just need a fresh t-shirt, wire mesh drawers make finding what you need a breeze. Plus, they're durable and easy to use, with options for stacking or mounting on slides.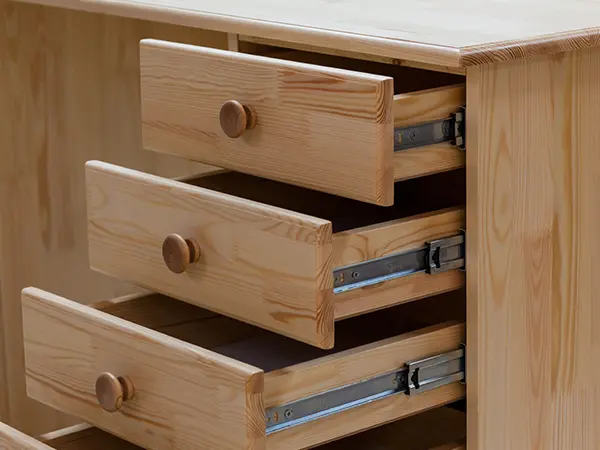 Bring a touch of elegance to your closet with solid wood drawers. Crafted from luxurious materials like oak, cherry, and maple, these drawers add a classic charm to any room. Customize them to match your unique style by staining or painting them to perfection. Experience the beauty of high-end closet design with solid wood drawers.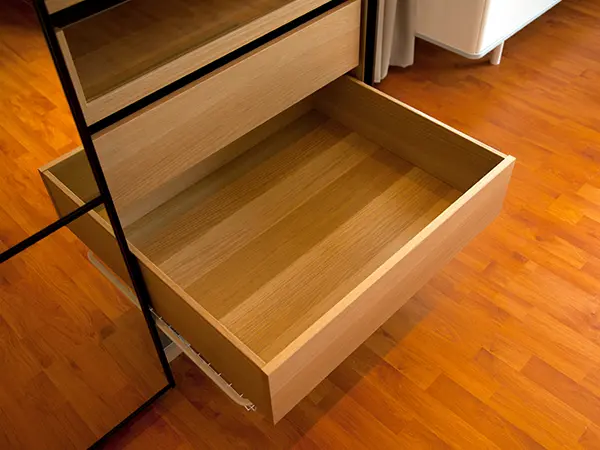 If you're looking to spiff up your space without breaking the bank, laminate drawers might be just the thing for you. Don't let the term "engineered wood" fool you – these drawers can still give off a sleek and contemporary vibe. With a spectrum of colors and finishes to choose from, you'll have plenty of options to match your decor.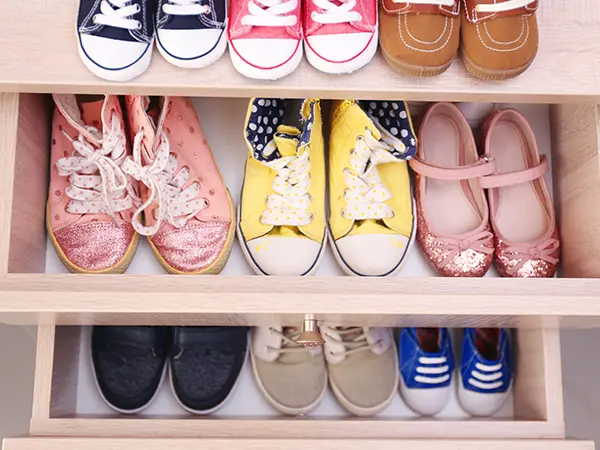 Shoe drawers, the stylish saviors of your footwear collection, bring order and elegance to your closet. Designed with sleek angles and purposeful compartments, these drawers transform your shoes into a visual masterpiece. Elevate your closet to new heights with shoe drawers, where practicality meets sophistication, and every step becomes a fashion statement.
These lightweight and flexible storage options can hold all kinds of items, from chic accessories to everyday essentials like shoes and clothes. Made from durable materials like canvas and nylon, they're easy to fold up and put away when you don't need them.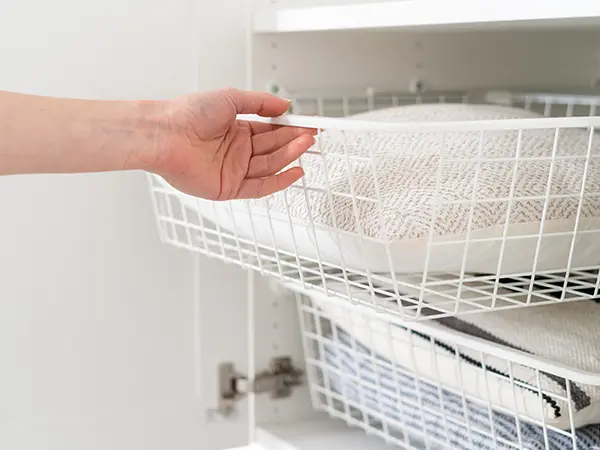 Crafted from durable wire material, you can easily grab your scarves, hats, and gloves without any hassle. They're typically made from wire and can be easily pulled out for easy access.
We just had Creative Closets create new built in closets for our home. They transformed 4 closets- one being a walk-in with drawers. We could not be happier with the entire process, from design to installation…seamless.
Great company to work with! Great communication! I would give them 10 stars if I could. Thanks guys. Wonderful job, I love
my new closets!!!
Draw Inspiration From Our Projects
Your Closet Drawer Questions, Answered
Yes, you can definitely level up your closet game by adding some drawers! But before you jump in, take a moment to assess your space. Think about which type of drawer would complement your closet's size and design, and don't forget to consider whether you need to make any other changes to your shelving or hanging space. With the right planning, you'll be able to create the perfect storage solution that's both functional and stylish.
Yes, many closet installation companies offer custom design options for closet drawers. This can include size, shape, and even specialized features like dividers or built-in organizers.
Take a moment to reflect on the type of items you hope to stow away, the spatial constraints of your closet, and your stylistic preferences. And if you're feeling unsure, don't hesitate to seek out expert insights from a top-tier closet installation company. At Creative Closets, we are happy to offer guidance and recommendations to help you create the ideal storage solution.
There's a variety of drawer options to choose from to match your personal taste and needs. From sturdy wire mesh to elegant acrylic, you can find the perfect fit for your clothes and accessories. You can even add a pull-out tie and belt rack for extra convenience. The possibilities are endless, so go ahead and upgrade your closet with your favorite drawers.
Yes, there are many design options for closet drawers, including color, finish, and hardware. Some types of drawers even offer specialized features like built-in safes for jewelry or display systems for accessories.
A simple wipe-down with a damp cloth can work wonders for maintaining your closet drawers looking like new. If have wood drawers, a furniture polish or cleaner can help preserve their natural beauty.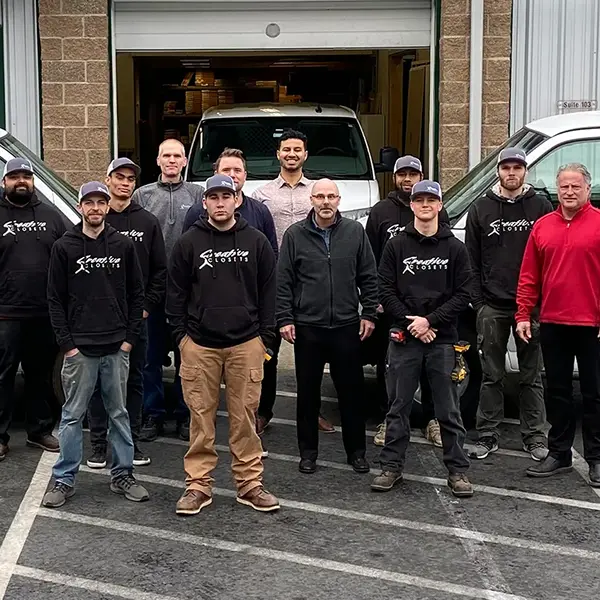 The Ultimate Goal of Creative Closets
At Creative Closets, we understand that your closet is more than just a storage spot for your clothes. It's a place where you start and end your day, and we're committed to designing a space that fits your unique needs and brings you joy.
No pushy sales tactics here – our team will provide you with all the information and options you need to make an informed decision. We're not just focused on making a sale.
Our ultimate goal is to create a closet that makes your life easier and more organized. And if you're ready to take the plunge, you'll receive a 5% discount if you decide to move forward with the design on the same day.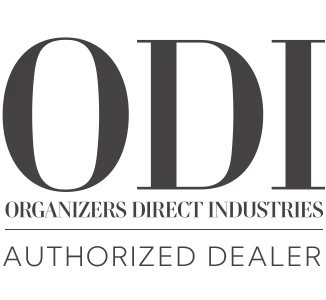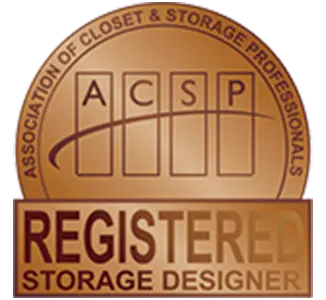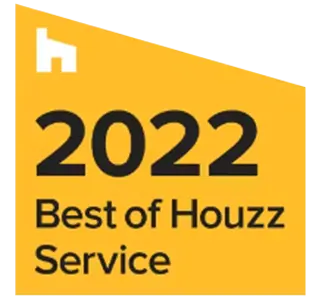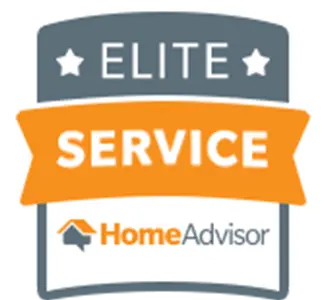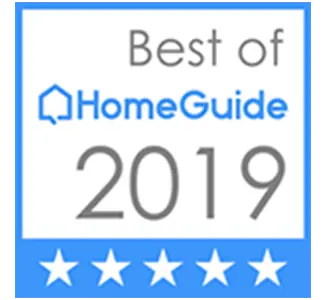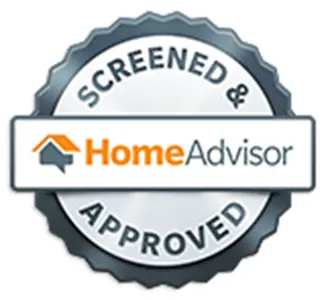 A 3-Step Process For Easier, Better Organizing
We've narrowed down the process into three easy steps so you can see that closet installation doesn't have to be overwhelming.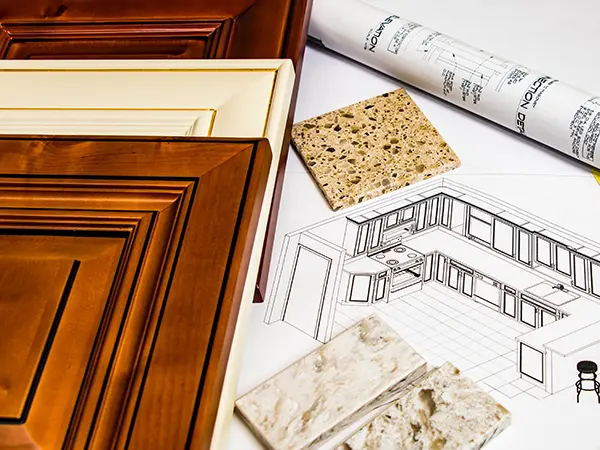 We'll have some popcorn and chat about your closet drawers needs. We bring the colors and hardware to you and let you pick your favorite options.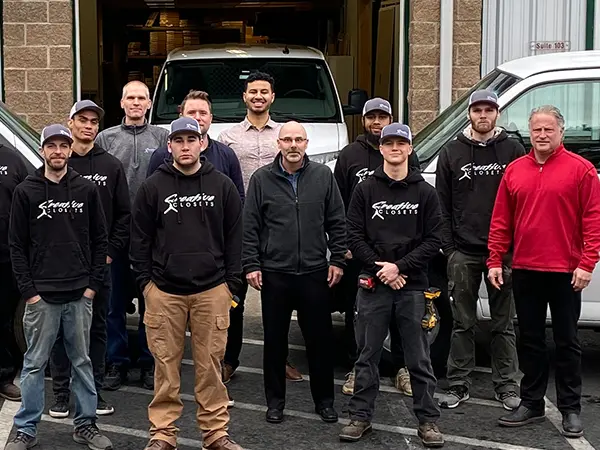 We never want you to feel like closet installation takes forever. Once we get started, we'll have your new closet drawers up and running by the end of the day.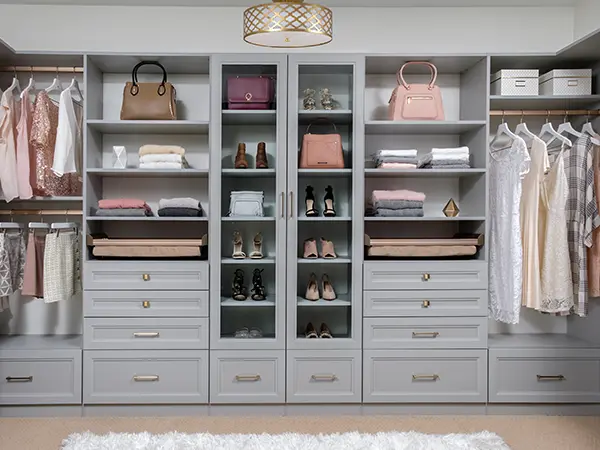 Say goodbye to the stress of searching for your favorite outfit and always know exactly where you've placed each clothing item.
See What Our Past Customers Have To Say
We used Creative Closets to install closet shelves in our house. They were very thorough and professional in their job. A closet designer came to our house and measured and took note of all the things in closet and designed shelves and drawers according to our need. Though the lumber scarcity delayed the project by 2 months, the wait was worth it.
Broc Wiora was super responsive to my emails and calls and assured that the closets will be installed on the said date and they did. If you are looking to install closets that are of great quality, look no further than Creative Closets.
Creative Closets were responsive and on-time right from the start, scheduled a design/consultation session, once the design was agreed upon, they gave us an installation date.
Installation was smooth and they even cleared up the old fittings which was very helpful. Very professional and recommended for your closet needs.
The service was excellent and the closets look fantastic! Tim and his team were able to come out and design 2 closets in a matter of minutes. They were able to show me a 3D model and was able to show me different variations to see which would work best in the space I had.

Installation was quick and without any issues. The closets turned out amazing. Definitely would recommend to anyone looking to get their closets redone.
Life Is Too Short To Waste Time Searching For Clothes
Let us create a space that inspires peace and productivity.
We give you the design and the price during the initial consultation with no obligation, so you have all the information you need to make a decision.
We involve you in the design process and uses 3D software to bring your vision to life. You can also benefit from our complimentary wardrobe analysis.
We offer financing with no out-of-pocket costs, no interest, and no payments for 12 months as long as you qualify for it.
Don't Settle for Conventional Closet Drawers When You Are So Unique
Let us personalize your closet drawers and give you a 5-star experience from start to finish!