Closet Shelving: Free From Mess & Clutter
Never be late for work or school and find the clothing pieces you need in an instant!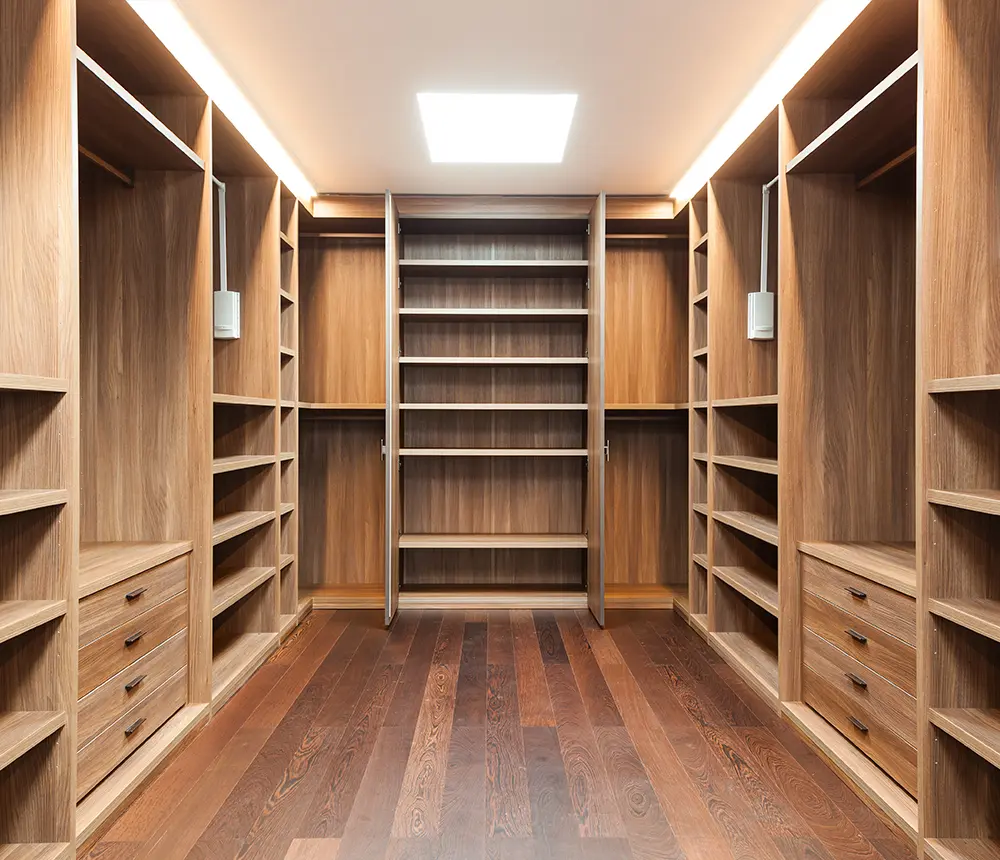 Scroll to discover your options for closet shelves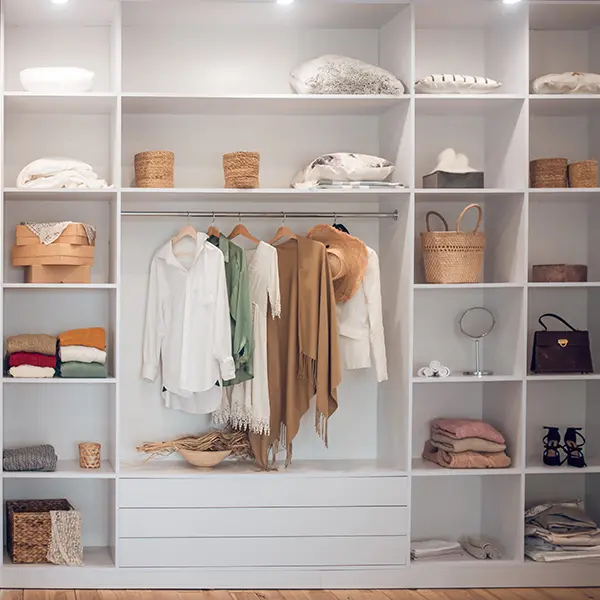 Declutter Your Closet With Little-To-No Effort
Are you tired of rummaging through a cluttered wardrobe in search of your favorite accessories or shoes? It's time to think outside the box and add some flair to your wardrobe with closet shelves!
At Creative Closets, we deliver closet shelving organization ideas and designs to help you find whatever you need in the blink of an eye!
Unlock the Perfect Closet Organization Methods
With our ingenious closet shelving units, you can maximize space by taking advantage of even the tiniest nooks and crannies. Our wall-hanging designs make use of vertical space and come equipped with handy features to make your life easier.
Take advantage of every square inch of vertical space and put your closet room to good use with:
Scroll below to learn more about each shelf type.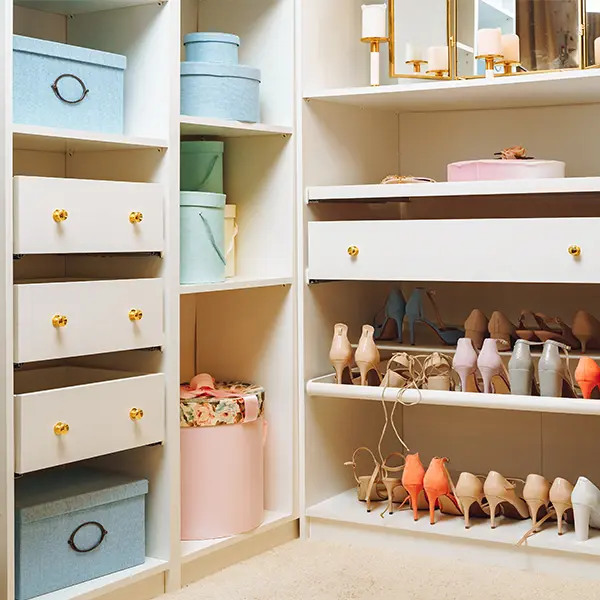 A Quick Insight On Closet Shelving Options
Closet shelves can be a great way to maximize closet space and enhance organization. Whether you need basic storage or a more customized solution, there are plenty of options available.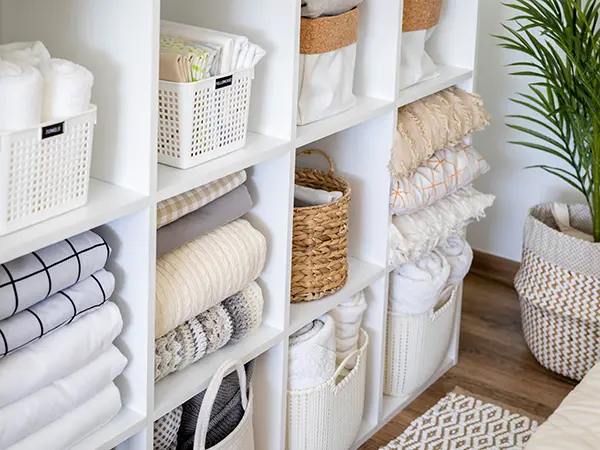 Most of us are used to having a closet with a basic set of fixed shelves, but did you know that you can still customize your setup with this tried-and-true design?
Whether you're working with wire or wood, fixed shelves can be a great foundation to build upon when creating the closet of your dreams.
And who said you can't have a little flexibility? You can always mix things up by adding in some moveable shelves or incorporating a hanging rack to make the most of your space.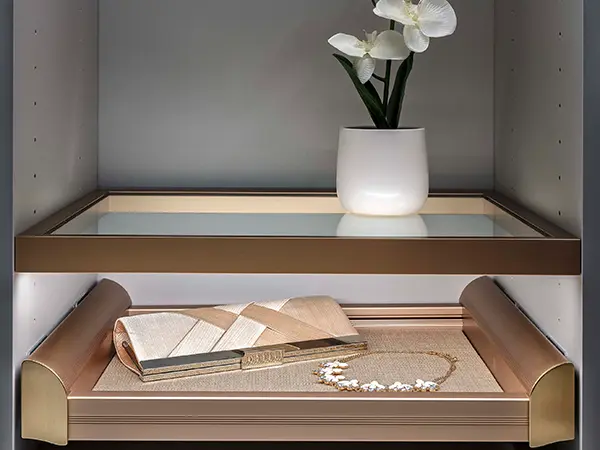 You may have spotted them before – those slick, chic and oh-so-sophisticated floating shelves. They add style to your space and also have a practical side, allowing you to showcase your favourite accessories without cluttering up your walls.
Otherwise known as torsion-box shelves, these shelving types come in all shapes and sizes, meaning you can tailor them to your personal taste.
No need to worry about unsightly hardware or equipment detracting from their elegance – they look like they're levitating right before your eyes.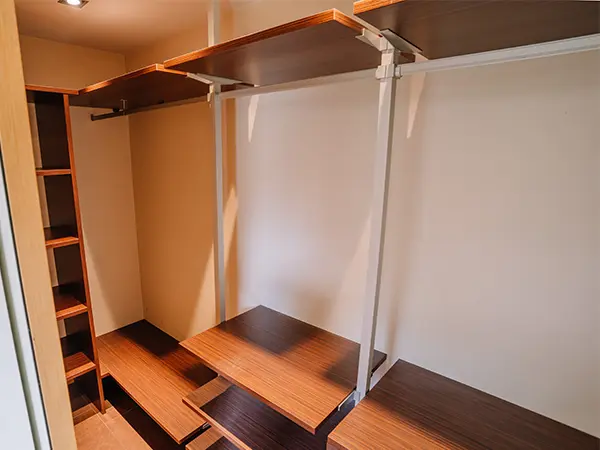 Adjustable shelves are the perfect solution for those of us who like to switch things up. Unlike their fixed counterparts, these shelves offer unparalleled flexibility.
They can be found in custom closets everywhere, and for good reason! Attached to the outer structure of a shelf with a bracket or pin, they allow for easy, hassle-free adjustments.
No need to block out a weekend for renovations, just tweak the setup whenever the mood strikes.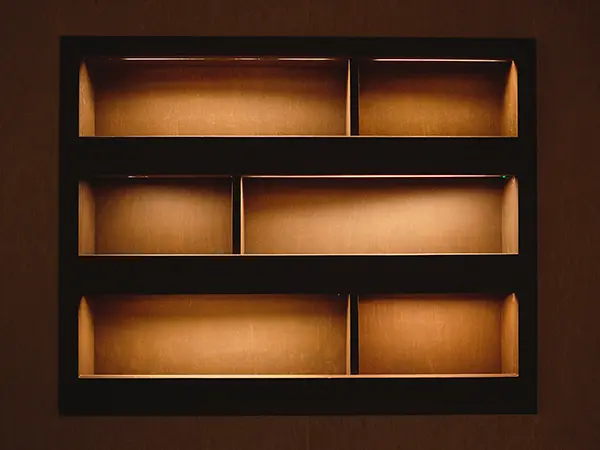 Unlike traditional freestanding shelves, built-ins are crafted to become an integral part of your room's architecture.
Whether recessed into the wall or incorporated into a larger piece of furniture, these shelves offer a perfect blend of form and function, providing ample space for storage and display.
With customization options galore, you can tailor your shelves to suit your specific needs and style preferences. Choose from a variety of materials, such as wood, metal, or glass, and watch as your new built-ins seamlessly integrate with your existing decor.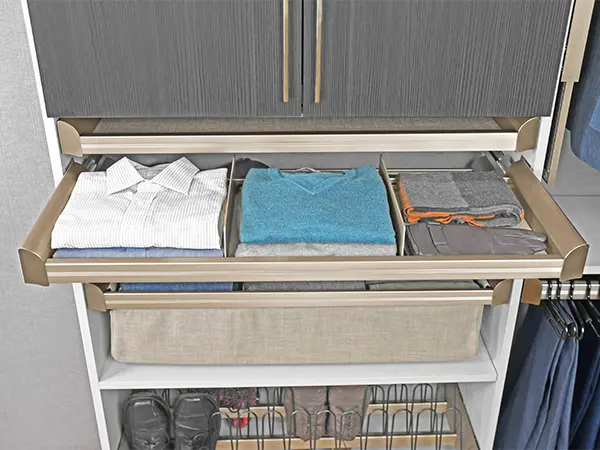 Divided shelves, the versatile organizers for your closet, bring order and efficiency to your storage space. With their cleverly designed compartments, these shelves offer a smart solution for keeping your belongings neatly separated and easily accessible.
From folded clothes to handbags, each item finds its designated spot, eliminating clutter and maximizing efficiency. Experience the joy of an orderly wardrobe with divided shelves, where organization meets simplicity, and every item has its place.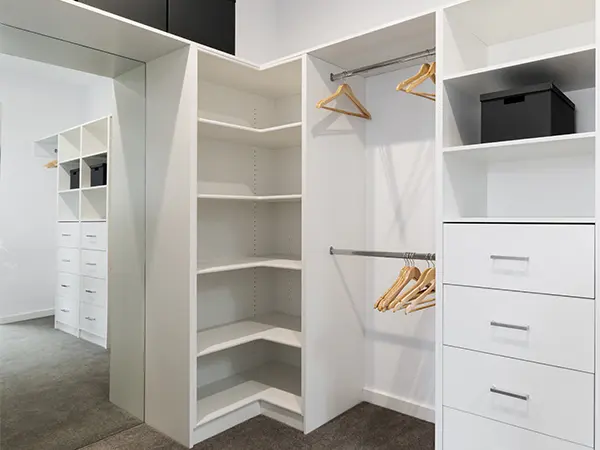 These versatile shelves are expertly designed to fit seamlessly into the often-ignored corners of your closet, creating an abundance of storage options for your favorite clothing, shoes, and accessories.
Not only do they maximize storage space, but they also help keep your closet organized by creating specific areas for different categories of items.
With corner shelves, you can finally say goodbye to the chaos and hello to a beautifully organized closet that sparks joy every time you open it.
"This is the 4th closet I have had installed by Creative Closets. I also have a custom linen closet as well that is due to be installed in November. Everyone has been great to work with from the owner Tim, the install manager Broc and the installer Jordan.
Could not be happier with the looks and quality of material. I originally started out with another company, glad I did more research and found these guys. There are different levels of quality in the materials the companies use to build the closets.
This one is more expensive but I really feel it is worth it. The saying "you get what you pay for" has never been more true. I have one more closet to go in my home office and I will definitely be using Creative Closets."
Draw Inspiration From Our Projects
Homeowners Like You Also Want To Know…
Enhancing your closet's storage capacity has never been easier. By incorporating shelves into your wardrobe's layout, you can maximize your available space and create a more efficient and organized environment.
We do not have a showroom because we bring the showroom to your home. We have everything ready by the time we cross your doorstep: from a professional app that renders a full 3D design of your closet to sample materials and colors for you closet's needs. You don't have to make a single trip when working with us. We're committed to helping you save time and effort.
While their size and design are customizable, standard shelves generally measure between 12-16 inches deep (enough to accommodate your wardrobe must-haves), stand at around 12 inches tall (depending on your closet height), and offer a generously wide width of 24 inches or more to maximize storage potential. With standard shelf dimensions in mind, your closet's organization can now be optimized to its fullest potential.
Our professional closet designers will work with you to create the perfect design that fits your needs and preferences. You'll have the opportunity to guide the process and make any changes you desire, ensuring that the final result is exactly what you want.
We'll give you the final design and pricing information before we even leave your home, so you can consider your options in privacy and take your time to decide when you're ready to move forward with a build and installation.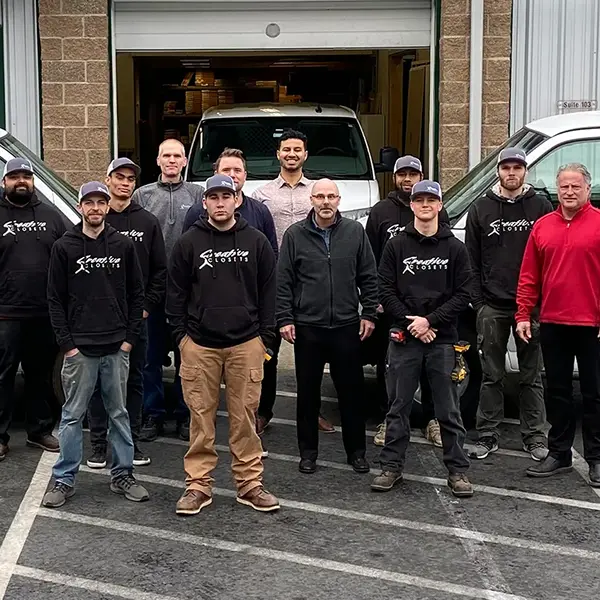 The Ultimate Goal of Creative Closets
Creative Closets is a team powered by professionals with a love for organization and fueled by lovely homeowners such as yourself. Our A-team is made up of six dedicated and skilled installers, one knowledgeable admin, one savvy operations manager, an efficient warehouse person, and three brilliant designers. Oh, and we can't forget about Tim, our fearless leader.
Our mission is to turn every client encounter into an unparalleled experience – from the very first interaction until the very end. We're committed to ensuring you're happy, satisfied, and stress-free thanks to our comprehensive planning and problem-solving skills.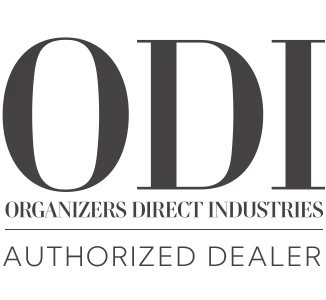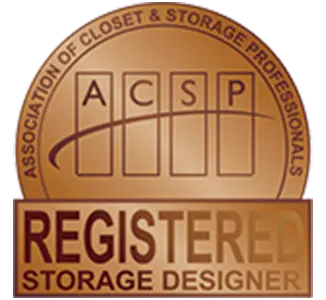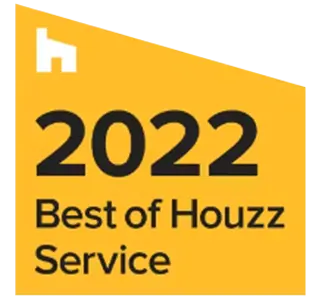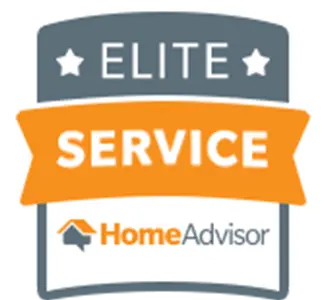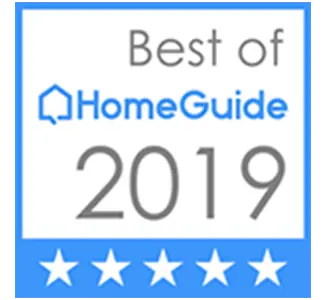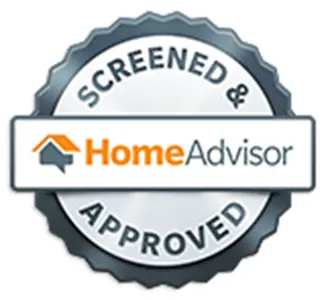 Take the Easy Route to Closet Organization
Our expert team has crafted a hassle-free, three-step process to effortlessly transform your closet into a functional storage space.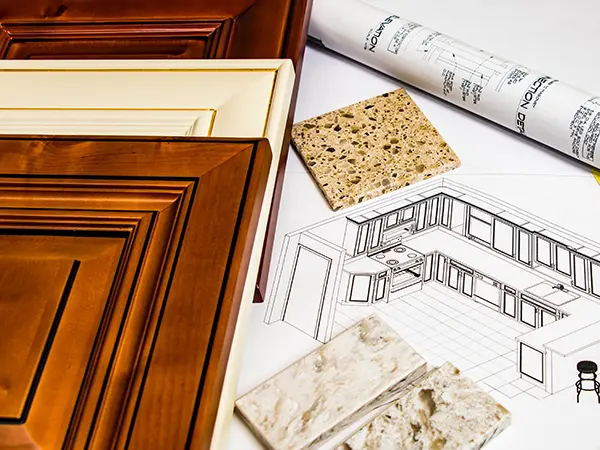 With our 3D app, you can customize every aspect of your closet to create a space that truly reflects your style and personality.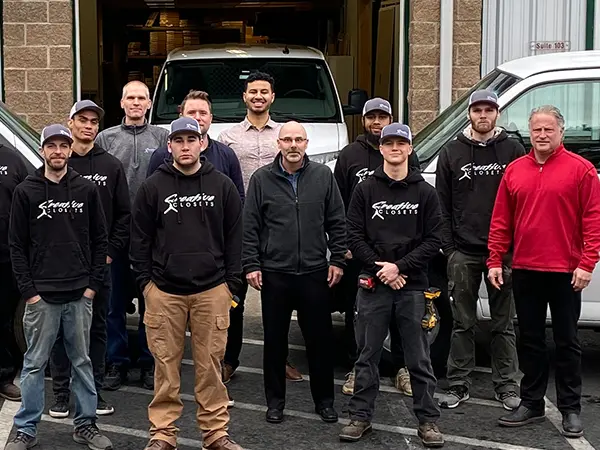 Once we start working, you will have brand new closet shelves for ideal organizing by the end of the day.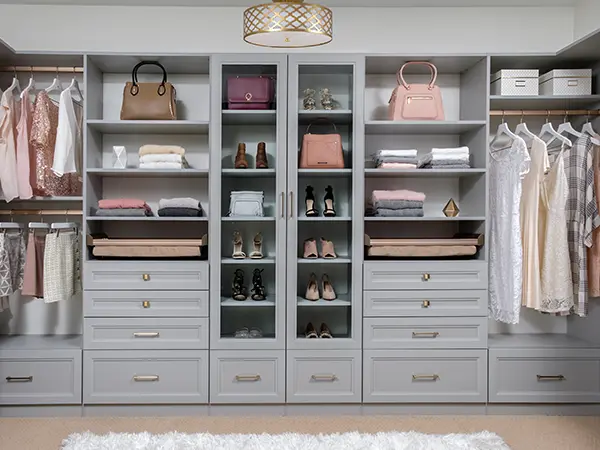 Never worry about wasted space and cluttered closets – everything is within hand's reach!
Join the Elite Ranks With Our Hundreds of Happy Customers
I highly recommend Creative Closets! They were extremely responsive, easy to work with, accommodating & professional. We had several closets in our home built out as well as our kitchen pantry.
On the day of install they had a large crew show up and got the project done fast. Everything is sturdy and high quality. We are very happy with our service from start to finish.
Josh at Creative Closets was fantastic! He called an hour before he arrived, walked me though the process and was quick, efficient, and pretty quiet considering!
My small walk-in closet install took barely 3 hours – I was so impressed. He was so professional and friendly and it was a seamless experience! I only wish I could hire them to put all my things back and organize!!
Creative Closets has designed and installed all the closets for us over the last 4 years. We are extremely happy with the quality of product, design, the design crew and installation crew is amazing.
They are trustworthy, professional, I wouldn't hesitate to choose or recommend Creative Closets if you're looking to get great quality custom closets in your home.
Toss The Clutter For Good With Our Easy Storage Solutions
Unlock a series of perks when you work with a company with decades of closet experience.
Stay at home while we bring the entire closet experience to your home and design your closet system on the spot.
Even if materials take a few weeks to arrive, we check in constantly to keep you updated. 
We won't leave until we've cleaned up around us because we value your time as and your home much as we value ours.
Let's Help You End Closet Chaos & Start Your Day Right
With thousands of installed closets, we're ready to turn your organization needs to reality!