Proudly helping homeowners stay organized in Maple Valley, Issaquah, Renton, Kent, Sammamish, and more of WA.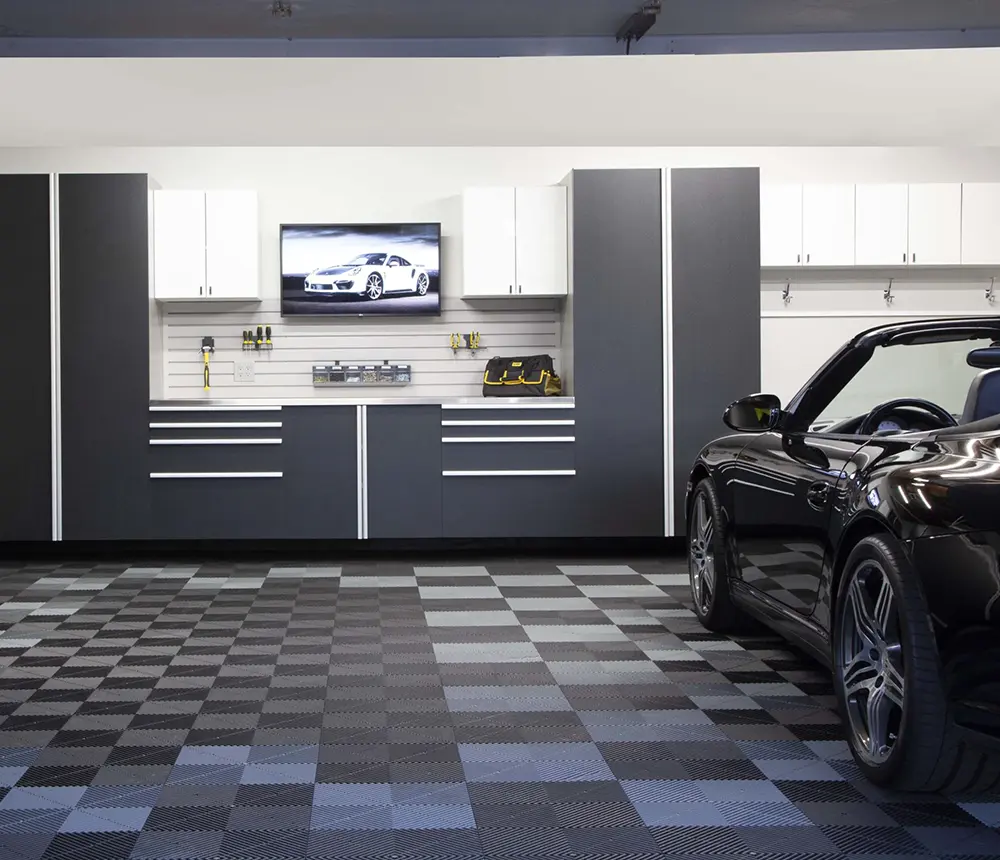 Scroll down to discover garage cabinets options, process, and pricing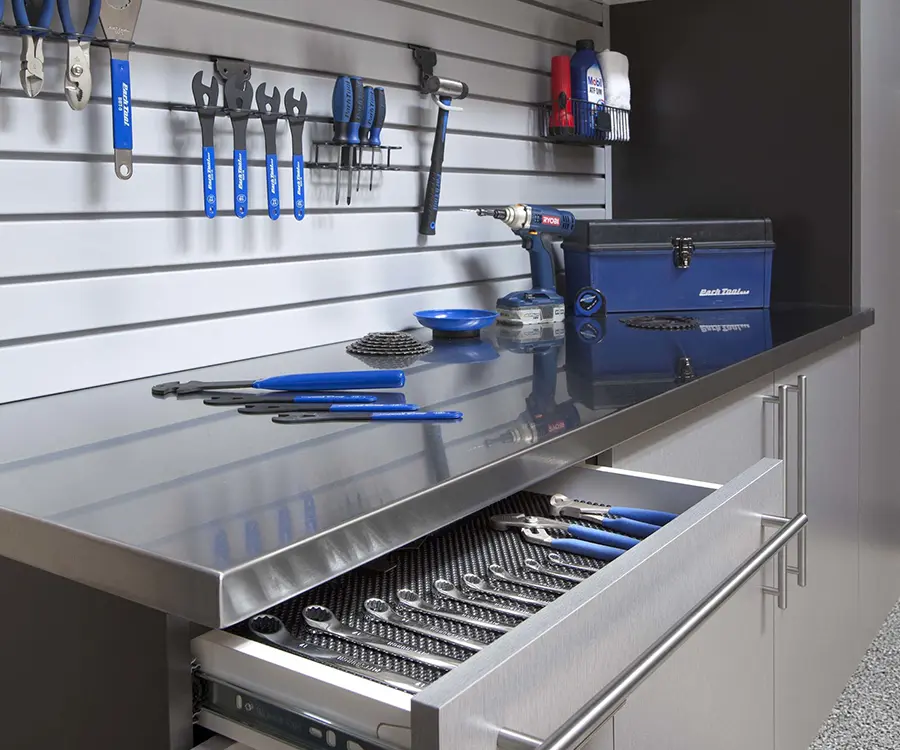 Have you ever spent hours searching through piles of boxes and bins in your garage, trying to find that one item you need? Do you wish you could just close the doors to your garage and forget about the mess inside? Many of our clients come to us feeling overwhelmed and frustrated by the state of their garage.
With our custom garage cabinets, you can finally have the organization and storage solutions you need to keep your garage tidy and functional.
Our team of experts will work with you to design and install cabinets that fit your unique needs and style, so you can finally enjoy the peace of mind that comes with a clutter-free garage.
Discover hidden storage potential with garage upgrades that include:
A Garage That You Can Actually Use
As with all our cabinet solutions, we design everything according to your needs. Our garage cabinets are made from high-quality materials that are thicker and more durable than standard cabinets, making them perfect for storing heavier items that you might find in a garage.
Whether you need cabinets for storing tools, sports equipment, or anything in between, we can design and install cabinets that are tailored to your exact requirements.
At Creative Closets, we offer a wide range of accessories that can help you get the most out of your garage cabinets and maximize your storage space.
Transform your cluttered garage into a well-organized space with our 4' x 8' overhead storage racks. Say goodbye to tripping over bulky items like holiday decorations or sports equipment that are hogging your floor space. Our racks are mounted to the ceiling, providing a safe and secure way to store all of your larger items out of the way
With a variety of hooks available, you can easily declutter and organize every inch of your garage. You no longer have to search for your tools amid the mess – our hooks are perfect for keeping long handle items, like shovels or rakes, organized and within reach.
You can even hang your bicycles, baseball bats, hockey sticks, and golf clubs with ease.
The cost of garage cabinets can vary depending on a number of factors, including the size of your garage, the type of cabinets you choose, and any additional accessories or features you may want to include.
We understand that budgets vary, which is why our cabinets come in different price ranges to suit your pocket. You won't have to compromise on quality, as each cabinet is crafted from high-quality materials that are built to last. You can also opt for additional features to personalize your cabinets even further.
Every garage is unique and requires a tailored storage solution. When it comes to choosing the best garage cabinets, there are several factors to consider, including the size of the space, the types of items you need to store, and your personal preferences.
For starters, think about the height and depth of the cabinets you'll need. If you've got a lot of tall items to store, like rakes or shovels, you'll want to splurge on taller cabinets to get the most out of your vertical space.
On the other hand, if you're storing smaller items like nails or tools, shallower cabinets can make it a lot easier to find what you need. And when it comes to materials, you'll want something tough and sturdy that can handle the rough-and-tumble environment of a garage. We use only the highest quality materials to ensure our cabinets stand up to whatever you throw their way.
Yes, because water seeping through the garage can damage the cabinets. At Creative Closets, we believe in going above and beyond to provide you with a durable and functional storage system.
We utilize a range of mounting methods, from sturdy wall brackets to adjustable legs, to make sure your cabinets stay securely mounted for the long haul.
Garage cabinets will help you maximize the available storage space, keep your tools, cleaning supplies, and other knick-knaks off the garage floor, and give you more room for your DIY projects. They are worth it if you want to make more room in your garage and find everything you need in seconds.
Get A Pricing Idea For Your Garage Cabinets
20' Wall Of Cabinets & Workbench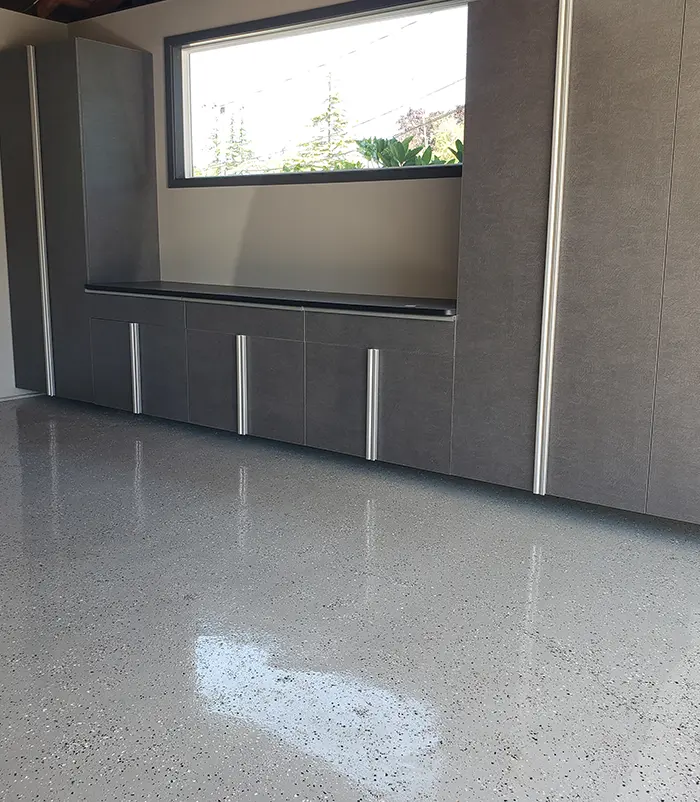 These garage cabinets were quoted at $6,888, where the multiple tall cabinets alone were $3,500.
Workbench & Slatwall Panel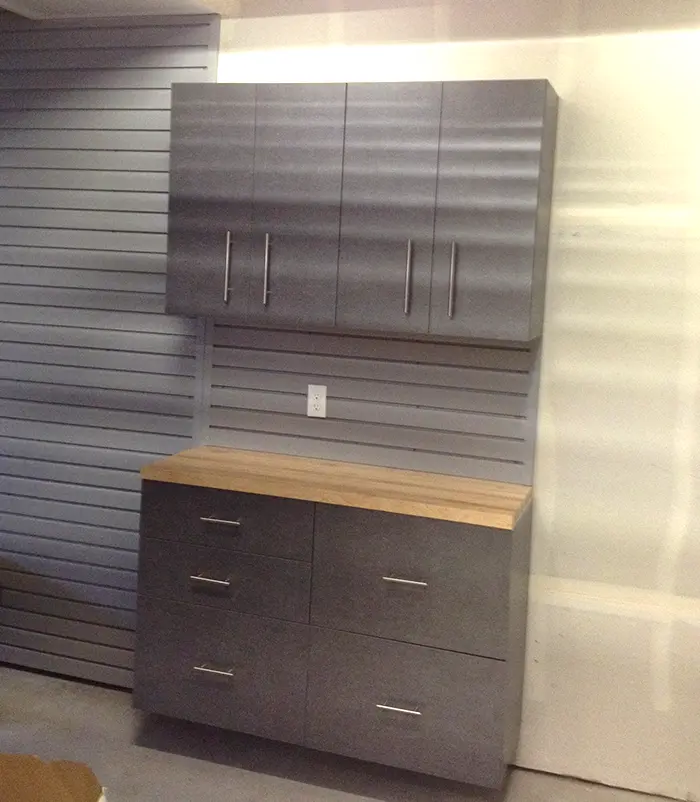 This garage cabinet project was quoted at $8,453, where the tall cabinets were the most expensive items.
22' Full Wall Cabinets & Slatwall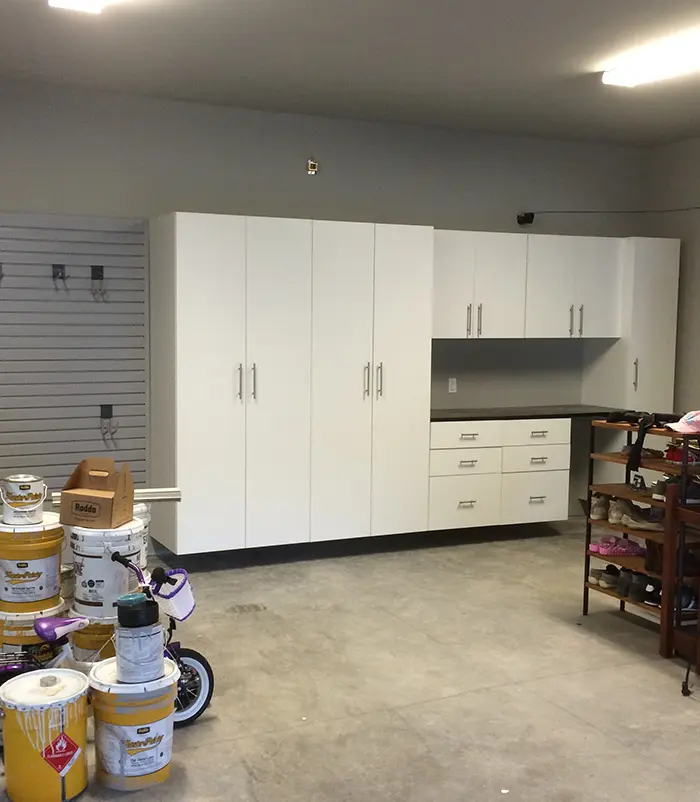 This garage project was quoted at $10,744, with the tall cabinets being the most expensive item.
3 Steps Towards Your Tidy Garage
We've narrowed it down to 3 easy steps that will completely change how you use your garage for the better.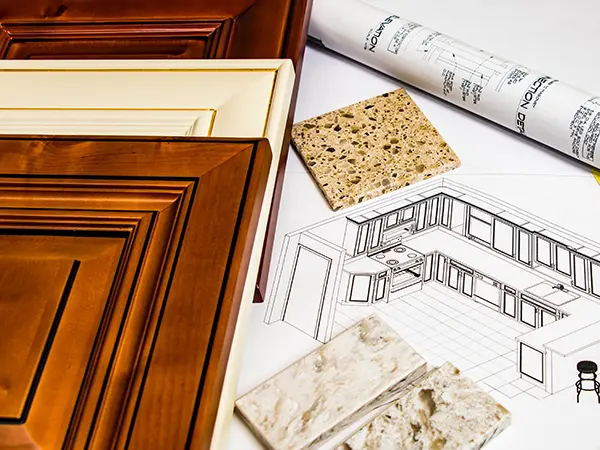 Garage Consultation & Design
You don't even have to leave your home: we bring the showroom to you. We use a 3D to make live changes and show you how your future garage can look like.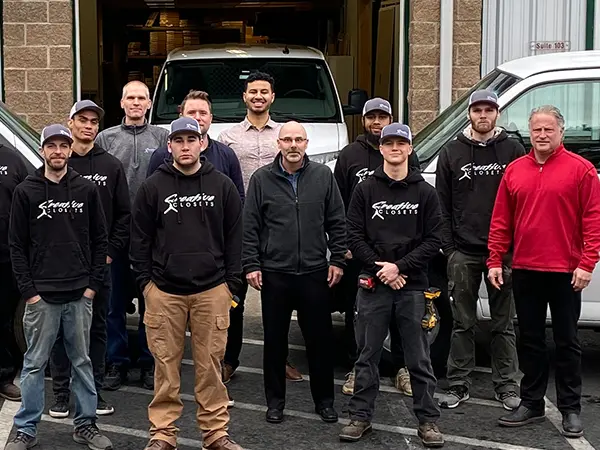 Pick everything you want in your new garage and we'll order it immediately. Once all the materials arrive, we'll install your garage cabinets in 1 day.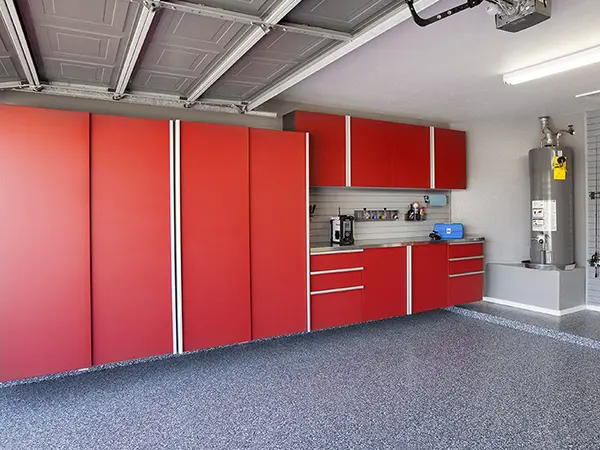 Enjoy A Garage You're Proud Of
After we leave, all that's left for you to do is organize your garage items. Enjoy working in a pleasant and functional garage.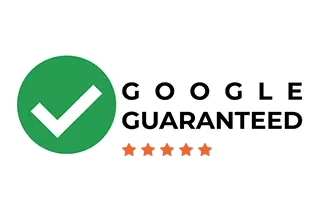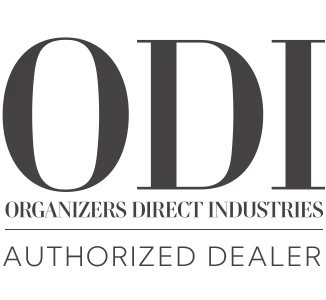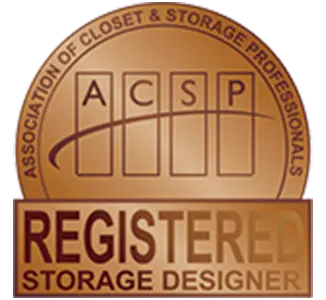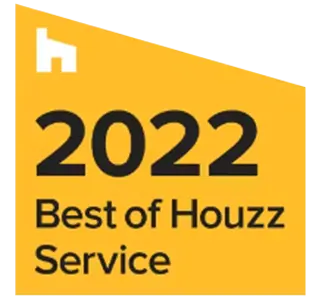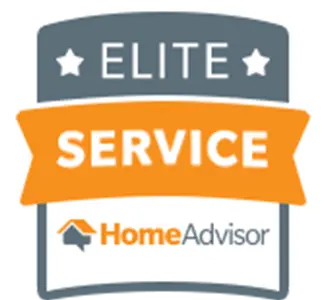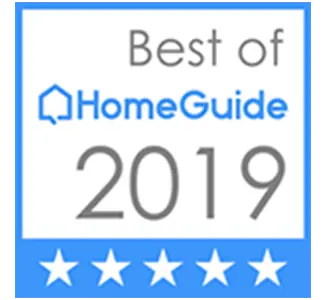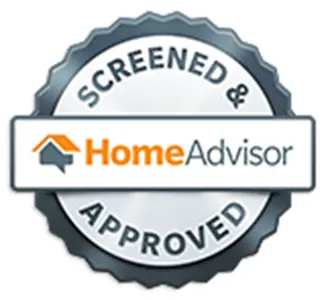 Creative Closets provided us with stellar service from start to finish. Tim, Broc and team were nothing less than professional!
We will highly recommend them to anyone looking for custom closet/pantry/garage organizational space.
I was referred to Creative Closets from Mike Lyon's who built the custom closets in my previous house that I now rent. Mike knew the quality I expected and said Creative Closets is the best.
I had a great consulation appointment; only because of COVID and an expected absence resulted in a longer wait.
The wait was certainly worth it; the closets are stunning. My garage project is next on my list.
I used Creative Closets for our garage cabinets. They came out quickly to give me a quote. They were super professional and responsive. They followed up before the install date with all the details I needed.
My installers did a fantastic job and went out of their way to make sure I was happy. The best value and service! Cannot recommend enough.
One Step Closer To Your New Garage Cabinets
With decades of experience, we can tackle any garage storage requirements you may have.
See What You Get When You Work With Experienced Closet Installers
We strive to make the design process easy for you. We'll bring over some snacks and sit at your kitchen table to talk about your garage.
Our 3D design allows you to see your new garage before we leave your home, so you can visualize exactly what you're getting and make an informed decision.
We take a look at your garage to better understand your storage needs. We bring samples of accessories, colors, and styles so you can choose on the spot.
End the Clutter and Regain Parking Access
Contact us to get your complimentary consultation and see how we can end your garage-related frustration.