How to Optimize Garage Wall Organization with Gridwall & Slatwall
May 04, 2022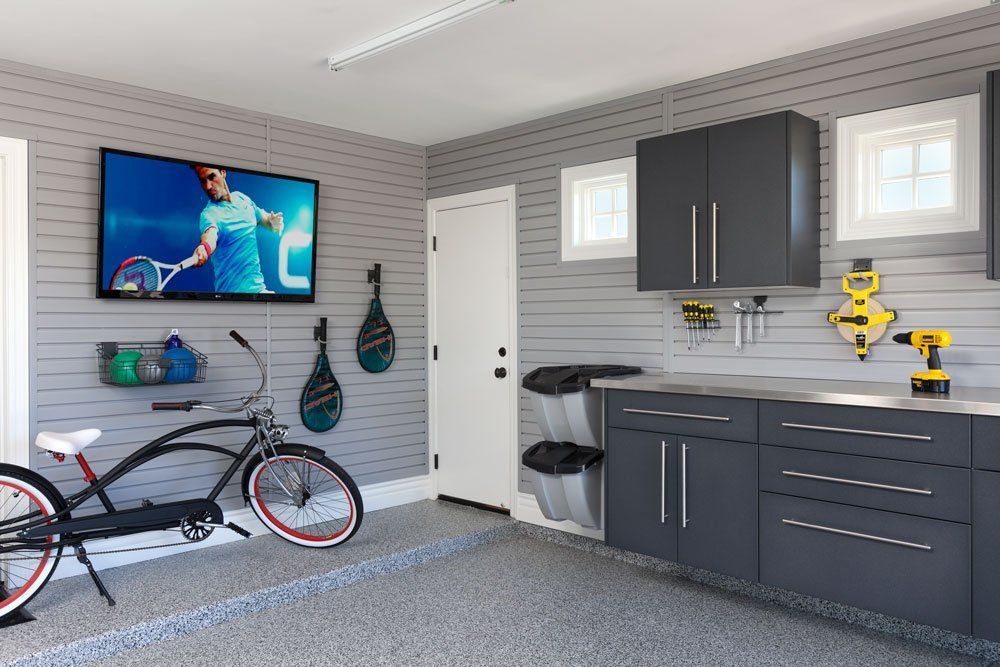 Assuming your 
garage cabinets
 and workbench are already installed or planned, let's explore vertical 
wall organizers
 for your garage, your options, and ways to optimize your wall space.
The 3 Most Popular Garage Wall Organizers Today
Today, there are 3 popular options for 
garage wall organizers
: pegboards, gridwall, and slatwall – all varying in price range, quality, durability, and function.
Pegboards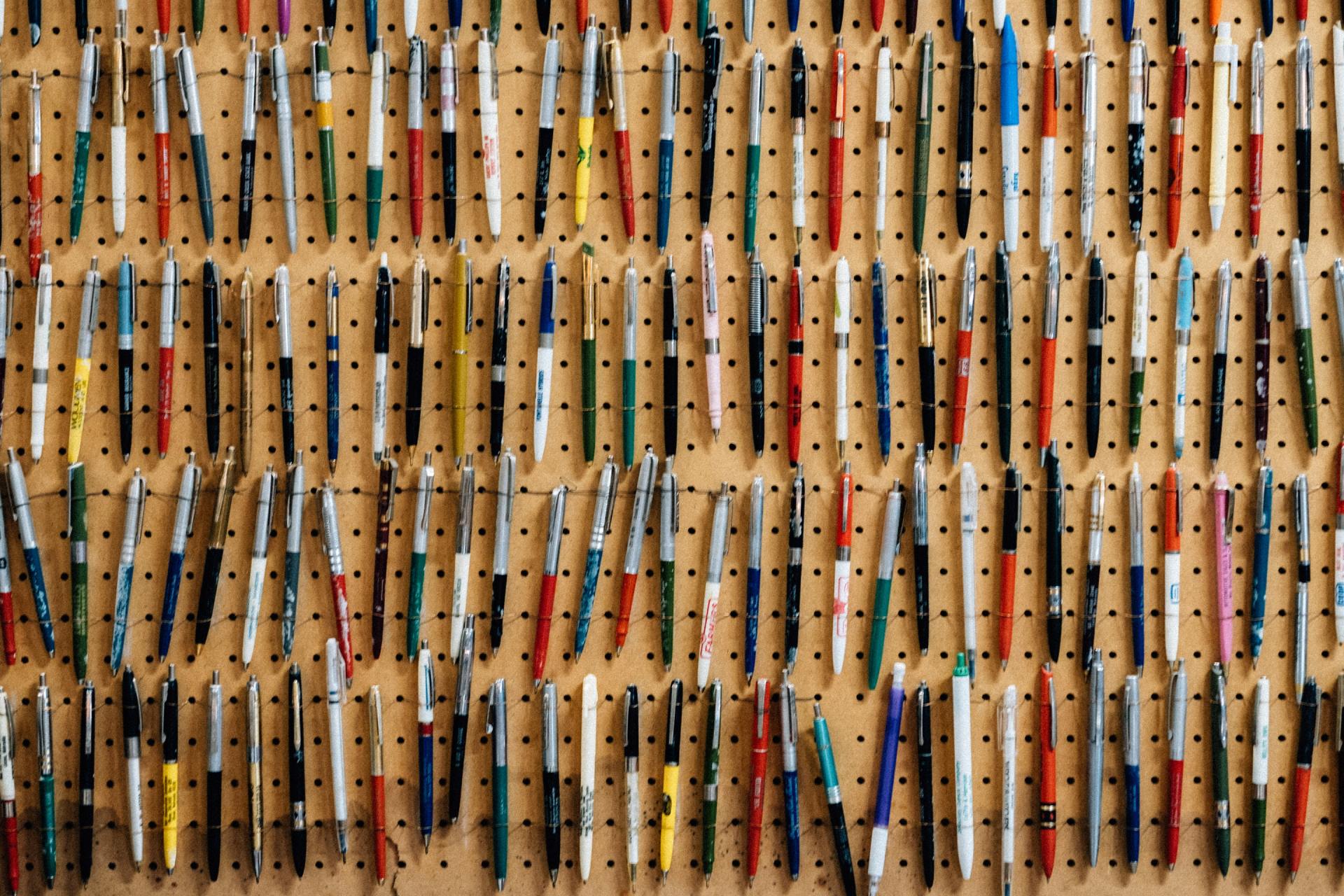 The most common go-to solution to hanging items on your wall is pegboards. It is fairly cheap to purchase and installation is pretty easy. The drawback is that pegboards are limited to the weight of the items you wish to hold due to the ease of chipping and breaking. Pegboards are mostly seen holding up tools right above the workbench to hold common tools and accessories and can be perfect for functionality in this sense.
The only disconnect would be in the design when you have to decide what to do with all of your other items that ARE heavier and is not fit for your garage cabinets – how do you hang those up? The common go-to answer would be accessory hooks that we screw onto the garage walls to various items. So what ends up happening is patchwork gets added onto patch-work, pushing decor and design out the door. Even if you have great garage cabinets, how you utilize the rest of the wall space can either give you the "unfinished-slap-together" effect or give you the "awe" and satisfaction affect.
Have you ever seen homes or vehicles with some expensive items or furniture, but it's not consistent? Maybe the place is dirty or maybe one room looks really nice but the other rooms feel like there was a budget issue or laziness in the effort somewhere? Well, that's what using pegboard is like… because if you stick with pegboards, it just won't match with your higher-quality garage storage systems and you'll eventually have to change them out anyway.
Gridwall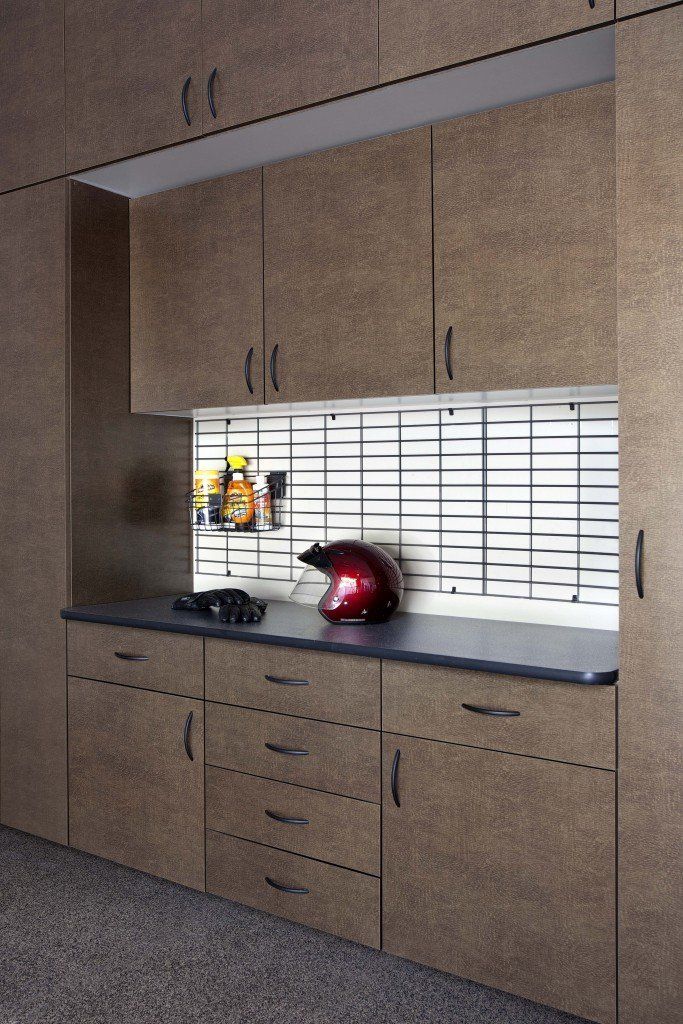 Using gridwall as your vertical wall garage system is one step up in the price range from pegboards and can give your garage a design a simplistic zen feel. Gridwalls are made of sturdy metal rods crisscrossing in a rectangular grid-like fashion that is mounted on your garage walls to hold everything pegboards can – PLUS any heavier item as well.
What's great about using gridwall and a garage vertical organizer system is that your design can stay uniform, maintain simplicity, and is very versatile in its uses. Gridwalls come in all sizes and can be easily placed anywhere in your garage as you need them. This option is great if you don't have too many items that need to be hung in your garage; in the perspective of design and decor, gridwalls should be used sparingly.
Slatwall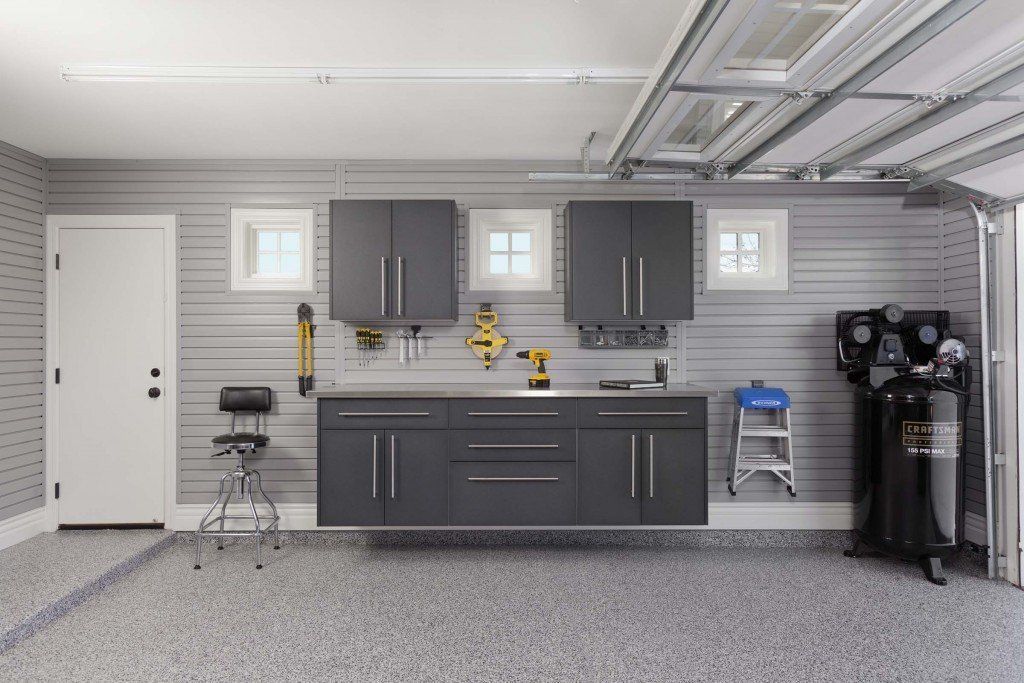 The last popular option is the Slatwall garage wall system. Slatwall is the higher price point of the 3 and for a good reason. If you have a lot of items requiring organizing but they're not fit for cabinets, then you may want to turn your entire garage walls into a slatwall system. The slatwall organizer system is a horizontal panel system that is very sturdy and durable to hold all of your wall hanging items and heavier items as well.
Although it's not a requirement to turn your entire garage into a slatwall system, it definitely looks a lot better if you are able to. With a slatwall system, your garage will have transformed into the garage that you've always dreamed of. With this system, there's very little that you cannot do with it.
As with all of us, our preferences and our lifestyle may change over time – and with that change, your garage organization needs may change. With a complete slatwall system, you'll be able to easily rearrange all of your hanging items anywhere you'd like without limitations on the location of placement.
---
Conclusion
Depending on your goals and situation, each of these 3 items can work for you. Although it may seem easier and more tempting to stick with pegboards to start with, it's very likely that your desire to construct a more functional and desirable garage may sit in the backseat and before you know it, years have gone by and nothing has changed.
The garage is known to be one of the most under-utilized spaces in your home and if done properly, you'll find yourself with a new and refreshed environment where your garage becomes more than just a place to park your car and storage. Designing a 
garage organizational system
 can be a bit of a daunting project and luckily in today's day and age, there are professionals who can help you with this.