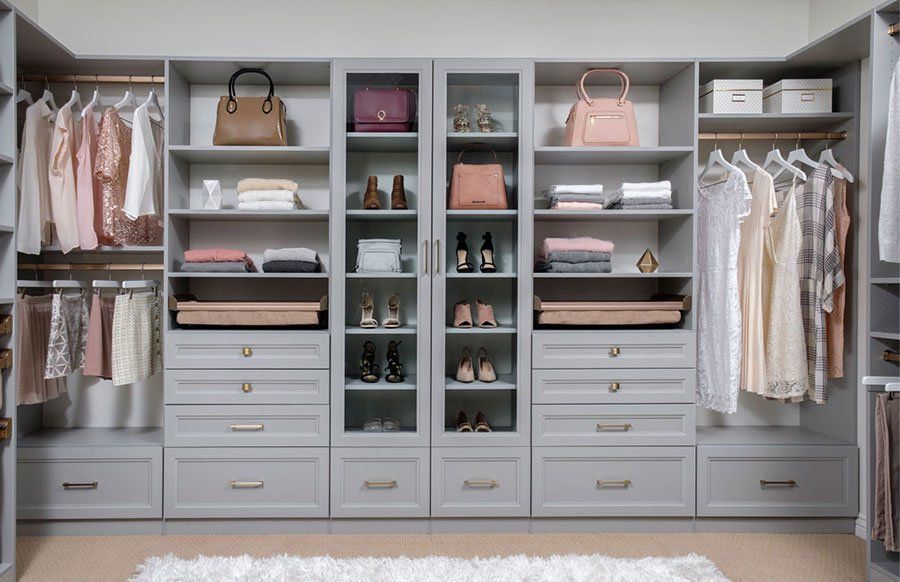 Is your closet lacking adequate space and design, preventing your ability to stay organized? Do you struggle frequently to find anything to wear despite the fact your closet is literally bulging with items, some of which may have begun to migrate south to the floor? Has your closet come down with a bad case of "no-fashion-sense-flu" and it's quickly becoming contagious on to you?
Your closet should be a fun, easy and enjoyable place access every day. If you want to restore a sense the health and well-being back into your closet then here are some great tips to help you get its mojo back.
---
Create Your Dream Closet by Bringing its Mojo Back
Purge, Purge Purge
The more you let go of the things you don't really need, the simpler it will be to find things. This is essential for good closet organization. Keeping too much prevents you from finding what is important. So what do you let go of?
Ask yourself this:
Has it been worn in the last year (some seasonal items excluded)?
Does it still fit?
Is there a sentimental reason to keep it?
Does it need mending or cleaning?
Create four categories, Toss, Donate, Keep or Fix/Store. Either toss it, donate it, or move it to the mending basket. Sentimental or keepsake items should also be moved or stored elsewhere.
What To Get Hung Up Over
Invest in a collection of good quality hangers rather than cheap plastic ones – not only are they more durable but some designs can take up too much room. Good quality slim hangers will save you space in your closet and will function a great deal better at hanging your all the different items you own. They will also make a big difference to how your closet looks and make is much easier to maintain good closet organization.
Create A Code
Hang things by colour codes and type from light to dark. For example: Place skirts all together in colour code and then repeat the exact same colour order for dresses, pants, tops and jackets. Remember also to do your scarves and shoes.
Divide And Conquer
Get some drawer dividers and use them to organize your sock drawer. Drawer dividers can be adjusted to suit a variety of things such as storing thin socks, sports, stockings or thick wool socks. You can also use drawer dividers for other things like belts, gloves, rolled scarves etc.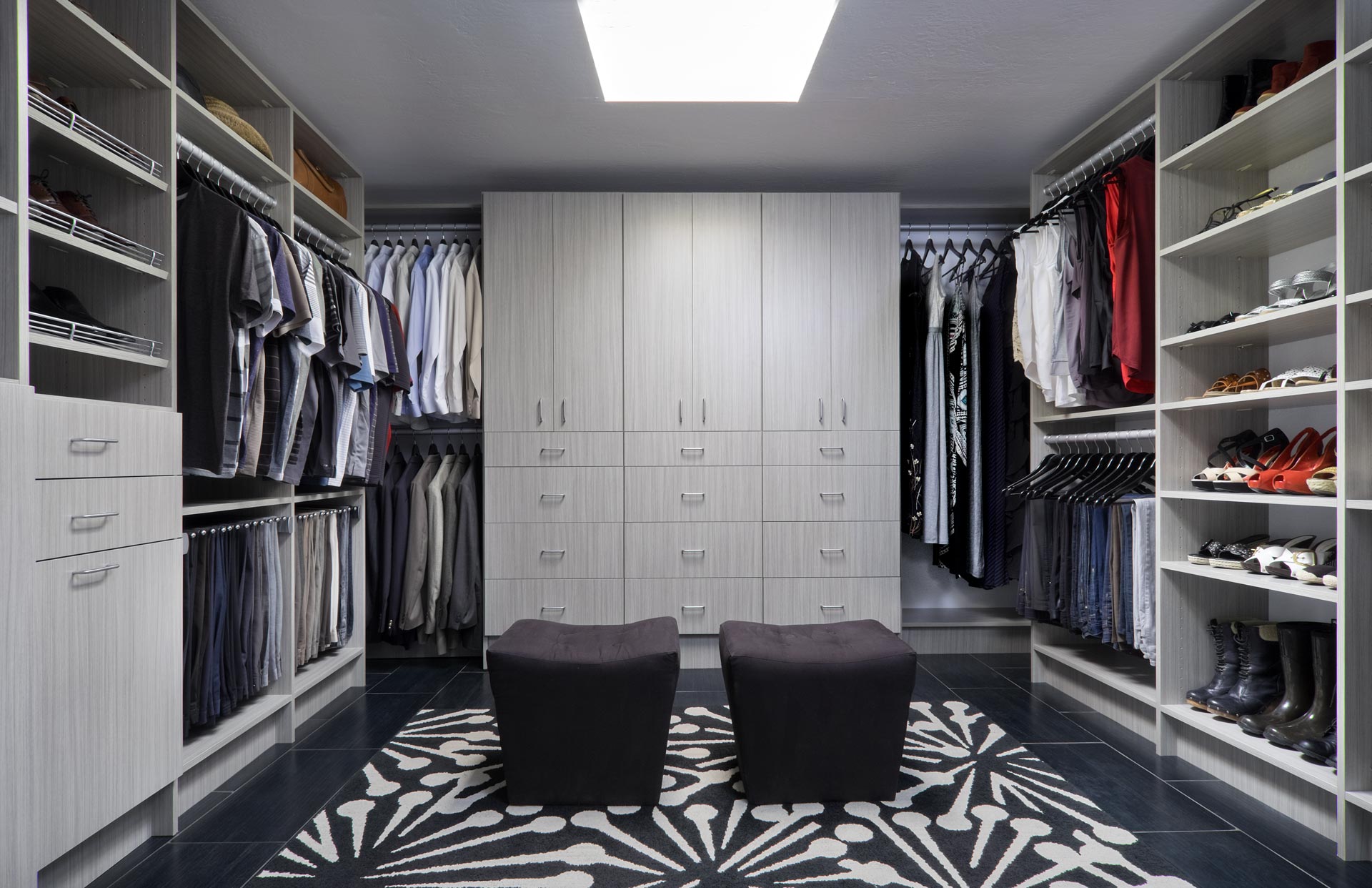 Let The Light Shine
If your closet is dark it will not inspire you to be there or keep it organized. Lighting is extremely important for good closet organization.. It brightens up all the clothes and it makes it much easier to see where everything is. Utilizing recessed lighting is a great solution because it takes up less space than traditional lighting adding a whole new dimension of visibility to your closet.
Be Creative
Go beyond just thinking about hangers or drawers and consider using some vertical space in your closet to display jewelry. Using hooks on walls or inside of doors is another way to display your jewelry or scarves. Good closet organization may involve getting a little creative with your solutions to better suit your needs.
Get Elevated
Get the most of out of elevated or high spaces in your closet by utilizing labelled boxes or baskets to store rarely used or out of season items.
Be Consistent
Don't let it all stop there. Be intuitive with your needs to prevent your closet from getting cluttered again. Keep a basket stashed within easy reach for clothes you decide to toss or donate and the moment occurs. Evaluating items on a monthly basis as you put them away will help you to stay on top of this and leave room in your closet for something new to take its place.
If your closet is still lacking suitable design and structure for you to maintain good
closet organization
, then perhaps it's time to consider a custom solution to help get it's mojo back, whether it's a better closet design,
garage systems
, or
kitchen pantry
cabinets.
If you live around the Seattle, Bellevue or
Kent
area, then the expert team at Creative Closets can design the perfect dream
custom closet
solution to help keep you organized all year round. You also qualify for a No-Obligation FREE In-Home Design and Consultation simply by calling (425) 276-7764 and mentioning this offer. Your dream closet is only a few steps away. Let's get started today!