When it comes to maximizing your garage's potential, there are two essential elements that can transform it from a cluttered storage space into a functional and organized workshop: garage workbench and cabinets. 
These two components not only enhance the aesthetics of your garage but also provide efficient storage solutions and a dedicated workspace for your DIY projects, hobbies, and repairs. In this blog post, we'll delve into the benefits of investing in quality garage cabinets and workbenches and explore how they can revolutionize your garage.
Garage Cabinets: Taming the Chaos
A cluttered garage can make even the simplest task feel like a daunting challenge. Garage cabinets offer an excellent solution to declutter and organize your space effectively. Here's how: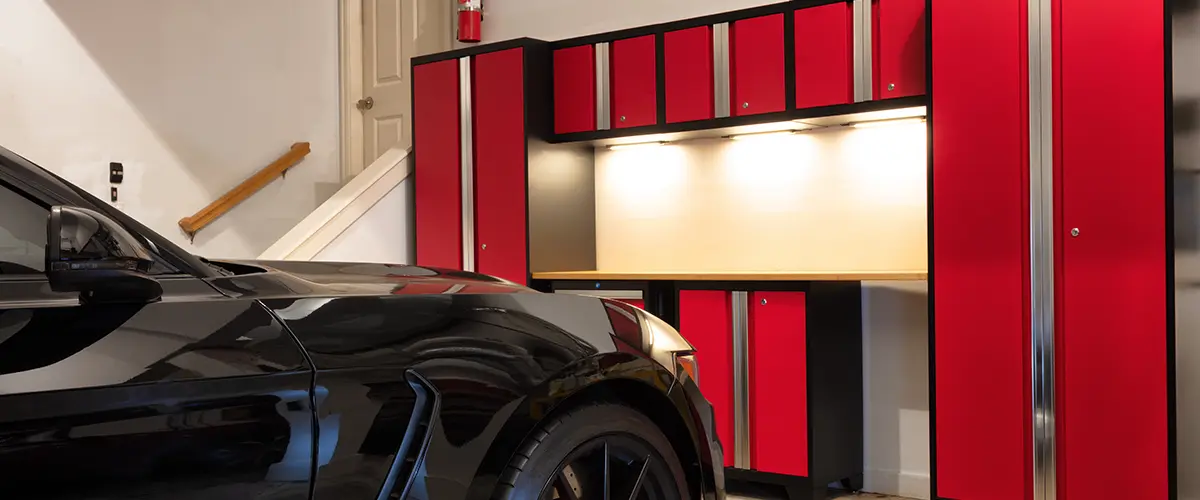 Garage Workbench: Your Creative Hub
A sturdy workbench is the heart of any functional garage workshop. It provides a designated area for crafting, repairing, and tinkering. Here's why a workbench is a must-have: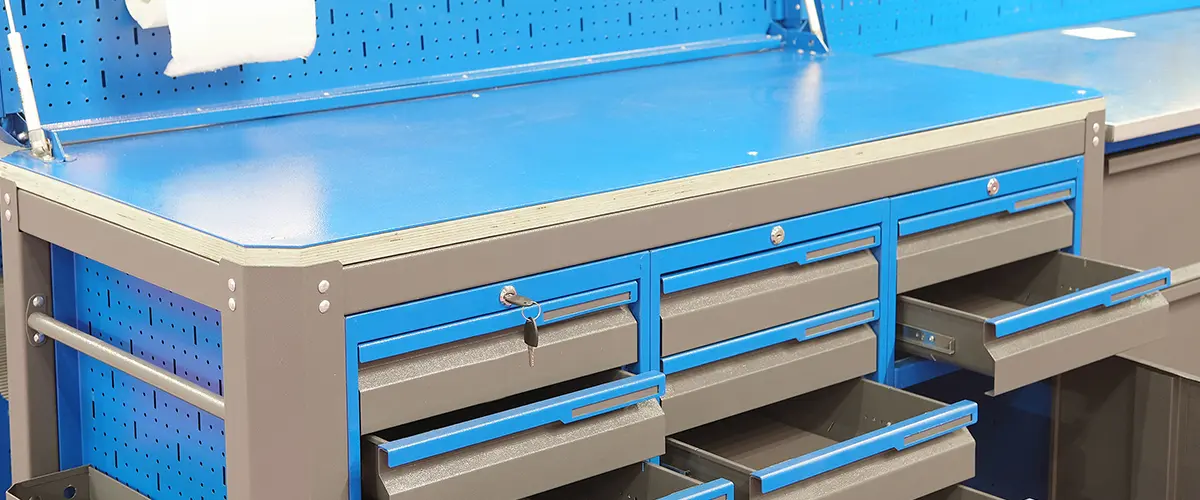 Which To Get First? Garage Workbench Or Cabinets?
Usually when installing garage organizers, the thoughts about garage cabinets and workbenches are separate.
However, if you want a seamless integration, matching design, and a garage organizational system that will keep you satisfied for decades to come, doing it right from the beginning is absolutely essential and will save you time, energy and money in the long term.
Too often, instant gratification becomes the "go-to" solution and it is this very reason that contentment and the idea of being "worry-free" seem so unattainable. You can begin the journey to having peace-of-mind by first developing a sustainable and functional garage organization system.
For those who have a smaller budget, you can begin by installing cabinets around your workbench area and expand later. This way, you'll have a workbench area that you can take advantage of immediately and you'll have some storage space to keep all your tools and accessories in one place.
One thing to keep in mind is the placement of your workbench and planning ahead on your future storage organizers (such as taller cabinets and vertical wall organizers). You will thank yourself later for planning for future expansion.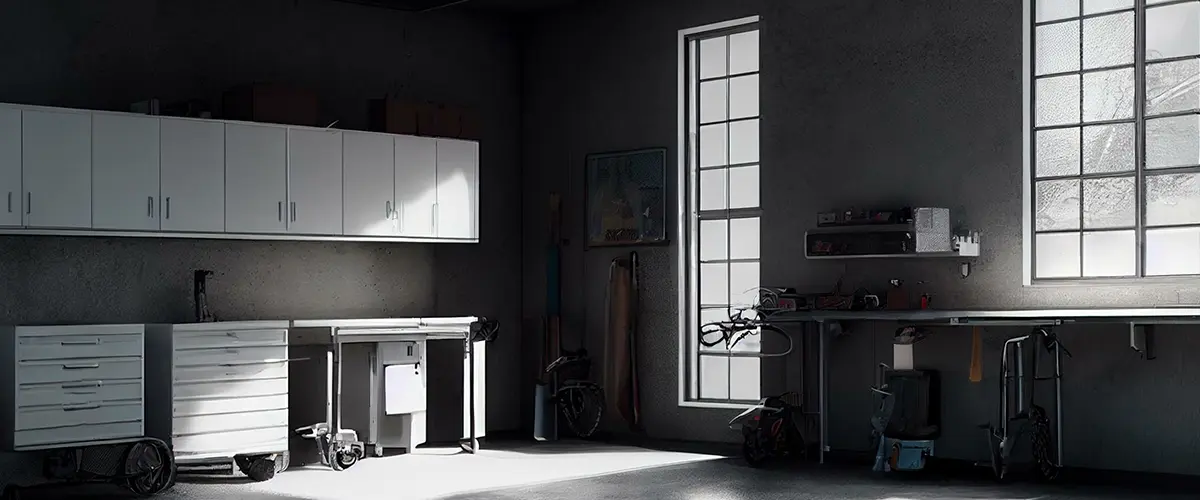 Garage Cabinets And Workbench FAQs
Can kitchen cabinets be used in the garage?

Yes, kitchen cabinets can be used in the garage, but there are a few factors to consider.

While kitchen cabinets are designed for indoor use and may not be as rugged as cabinets specifically made for garages, they can still serve their purpose if used thoughtfully.

Keep in mind that garages can be more prone to temperature fluctuations, moisture, and dust, which might affect the durability of standard kitchen cabinets.

If you're planning to repurpose kitchen cabinets for your garage, make sure to seal and protect them appropriately to withstand the garage environment.
What type of cabinet is best for the garage?

The best type of cabinet for the garage depends on your specific needs and preferences.

However, garage cabinets are generally designed to be more rugged and durable than indoor cabinets.

Steel cabinets, metal cabinets, or cabinets made from high-density polyethylene (HDPE) are popular choices for garages due to their ability to withstand the demands of the environment.

They're resistant to moisture, temperature changes, and are often equipped with adjustable shelves for versatile storage.
What size is a garage workbench?

Garage workbenches come in various sizes to accommodate different needs and available space.

Standard dimensions for a garage workbench typically range from around 48 to 96 inches in width, 24 to 36 inches in depth, and 34 to 42 inches in height. However, these dimensions can vary based on manufacturer and design.

Before purchasing a workbench, measure your garage space carefully and consider the types of projects you'll be working on to determine the appropriate size for your needs.
What is the best depth for a garage workbench?

The best depth for a garage workbench depends on the type of work you'll be doing and the available space in your garage.

A depth of 24 to 30 inches is common for general-purpose workbenches, offering enough space for various projects without taking up excessive room in the garage. If you'll be working with larger tools or equipment, you might consider a deeper workbench.

However, be sure to leave enough clearance around the workbench to move comfortably and access your tools without feeling cramped.
Contact WA's Garage Cabinet Pros
Already have a vision of what a perfectly organized garage should look like? Our talented designers can come to your home, design your dream garage, and order the materials for our 1-day installation service, in a quick 60-90 min appointment. Contact us today to experience organization bliss!