Fluffing Your Home for Fall
May 05, 2022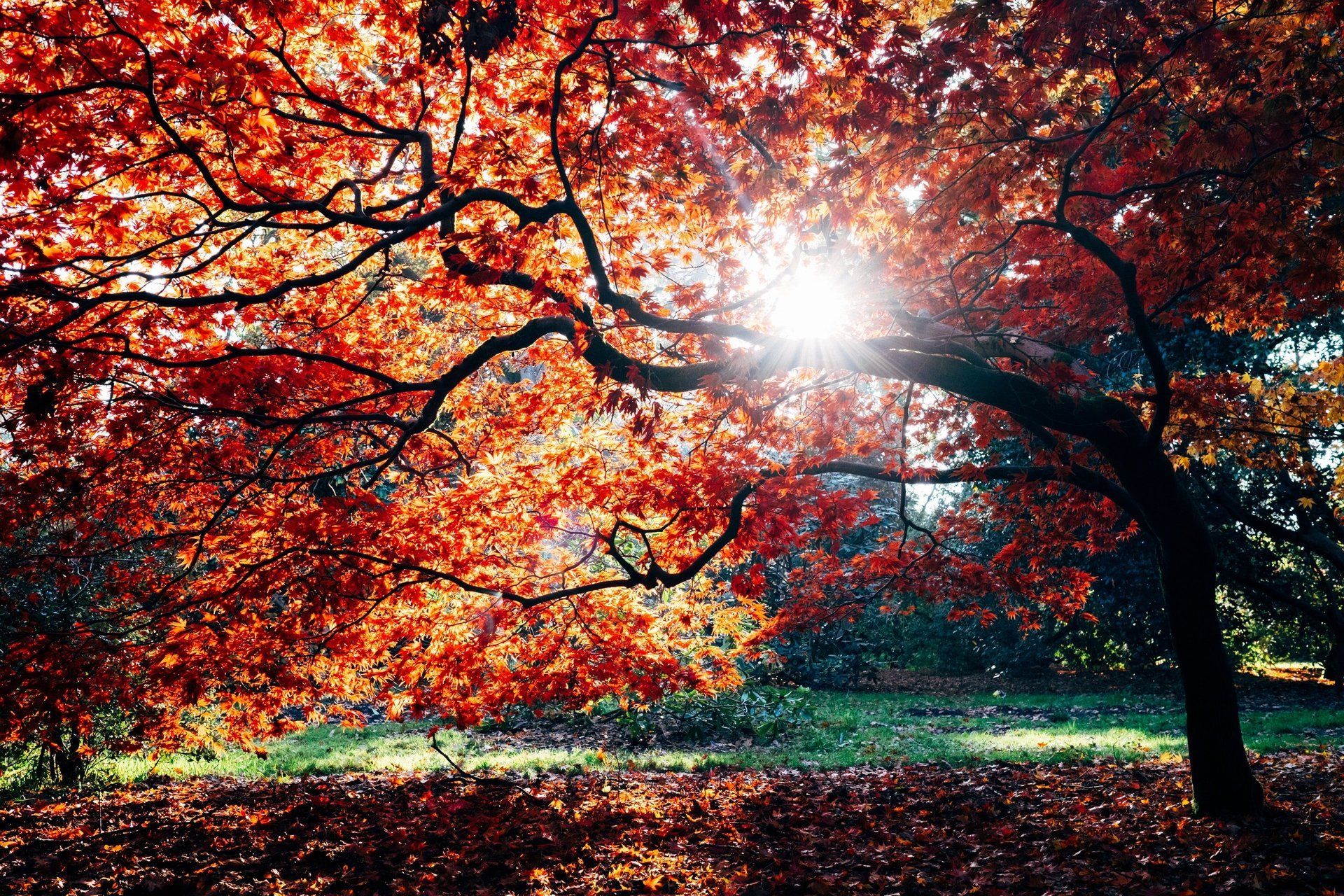 Fall weather is just around the corner, and with it comes the fun of decorating for a new season. Fall is jam-packed with possibilities when it comes to decorating; whether your style is country or modern; whimsical or classic, you're sure to find something that appeals to you as you fluff your home for the cooler season. While decorating usually conjures images of visual changes around the home, it's important to remember all of the senses as you fluff your home for fall.
Make it Look Like Fall
As the flowers begin to wither and the leaves start to change color, your decorating palette may change. You're not going to paint rooms to reflect the new season, but you can certainly change some accents around your home and yard. The traditional colors of fall are usually warm and dark: deep goldens, burnt oranges, burgundy and other deep reds, and hunter greens. A terra cotta pot of mums at the front door is nice and welcoming. Consider dressing your dining room table with new placemats and perhaps a centerpiece of marigolds, burgundy roses and other deeply hued blooms. Another good centerpiece idea is a cornucopia filled with gourds or seasonal fruits. Pumpkins and Indian corn make good decorations this time of year. Also, if you decorate for the various holidays, look for scarecrows, ghosts, witches and black cats for Halloween and, later, turkeys and Pilgrims for Thanksgiving.
Make it Smell and Taste Like Fall
For many, autumn is the season for hunkering down and serving up slow-cooked warm delicacies. This is the time when we may remember Grandma's apple pie or Aunt Louise's pumpkin bread. Baking up some specialties can put you and your guests in the mood for fall. If you don't have time to bake, consider burning seasonal candles, such as those meant to smell like apples, spiced cider and pumpkin. Once the leaves start turning yellow and orange, there is a fall smell in the air; open the windows on nice days and let it in your home. Also, if you have a wood-burning stove, this will fill your home with the smell of fall. Pinecones, cinnamon brooms, clove apples and potpourri made with orange peels will also leave the essence of fall in each of your rooms. Serve hot apple cider and hot cocoa on cool afternoons.
Make it Feel Like Fall
As the weather cools down, family members will want to be inside where it is warm. Draping soft throws over the sofa provides a welcoming texture to snuggle up in. The warmth of a fireplace can make things more comfortable. Consider using pillows made from corduroy, denim and other heavier fabrics on your couches and chairs. Once it starts being cool during the overnight hours, switch to flannel sheets to keep everyone sleeping cozily.
Fluffing your home for fall can be and easy way to make everyone look forward to the cooler weather to come. What are some of your favorite fall decorating tips?
Creative Closet Organizers is an affordable and reliable Company for Custom Closets in Seattle WA .