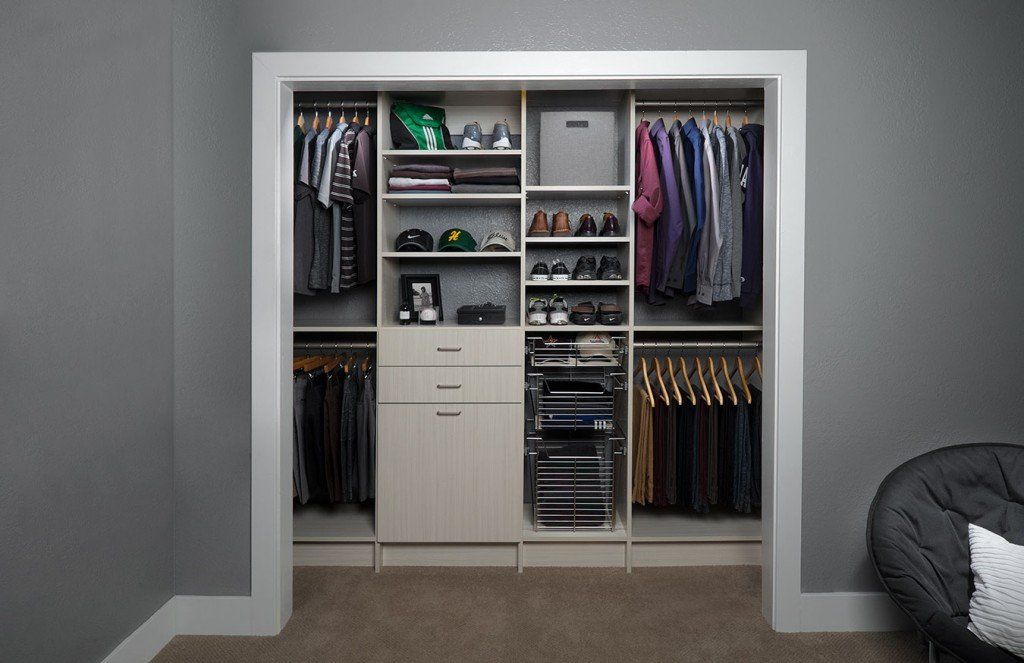 Being the most common closet option today,
Small Closets
or Reach-in Closets, can be incorrectly perceived as having smaller storage. However, if the
small closet
is designed in an innovative and creative way, you can increase your storage space by up to 50%. Of course, there is always the option of going to your local hardware or home improvement store to buy a cookie-cutter closet kit – but you'll find that it is not always optimal for your particular lifestyle.
By understanding
closet organization
and intuitive designs, you can get a
custom closet
built that is specifically tailored to you – or if you're sharing with someone else such as your spouse, have a design that suits both of you individually as well.
Beautiful Custom Small Closet Designs in Washington
With all closets, there are different types of
closet organizers
such as open shelves, cabinets, drawers, hanging rods, shoe racks, tie racks, belt racks, jewelry drawers, hampers, and more. In the designs below, you'll see a variation of some of them being used.
1. Modern Chocolate Pear Reach-In Closet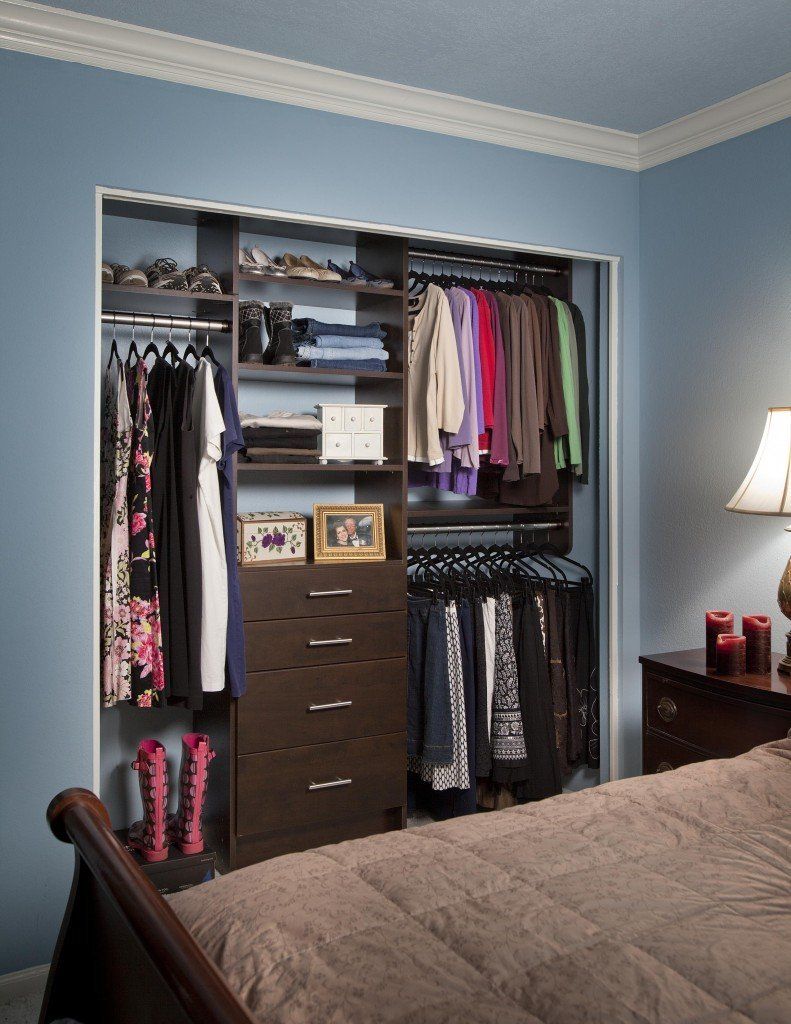 In this design, there are 3 columns that are set at different widths. In this closet, there is much more needed space for the double hanging rods to the right and therefore, the width is the greatest. Since dresses are longer, it occupies the left column using only single hanging rods allowing space above and below for storage.
2. Concrete Flat Panel Reach-In Closet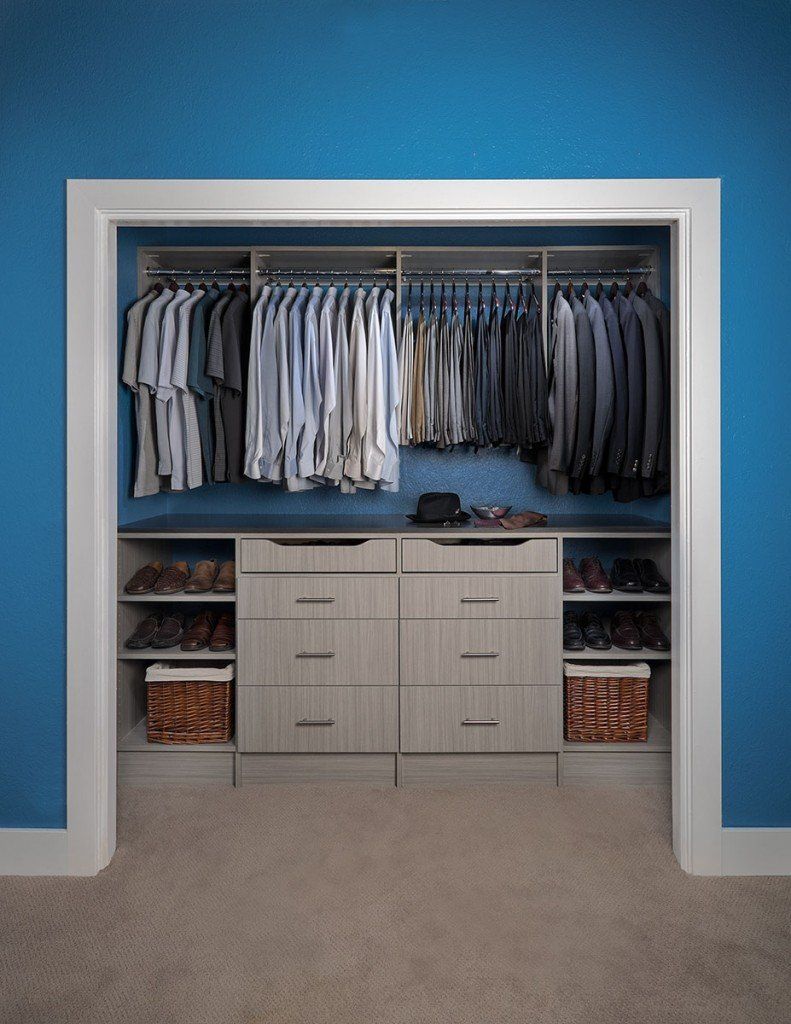 Featuring 4 columns, you can separate your hanging rod into 4 sections. What's unique about this particular small closet design is the distinct upper and lower separation of closet organizers, the expanded counter space, and the symmetrical/mirrored design. If you're looking for symmetry, this may be a good starting point for your custom small closet design.
3. Modern Boy's Reach-In Closet with Secret Finish
To help the kids stay organized, a custom closet can ensure that all of their clothing items have a default home to go to. Notice that there is no floor space to just dump and hide their clothes – this design can encourage that your children grow up learning how to stay organized. To help keep shoes off the floor, you can use the shelves to store them. By adding a hamper drawer inside the closet, it keeps all the clothes where they should be, inside the closet.
4. The Mural Closet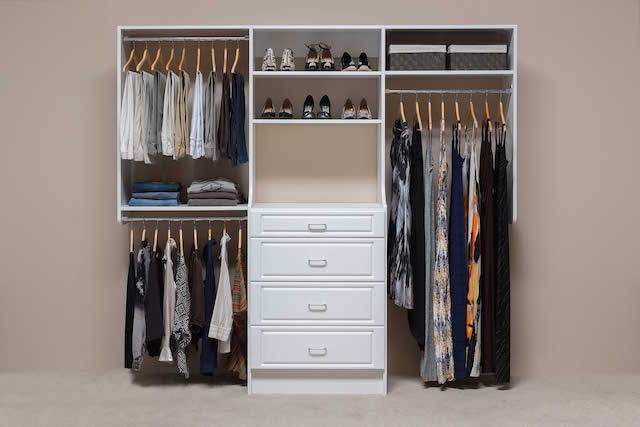 In some cases, you may not have a closet (or one that is big enough) and need to built one that is freestanding. The Mural Closet design can be an attractive and functional alternative that still gets the job done. What's interesting and unique about this design are the open panels on the right and left. White isn't your preferred color? No problem. You can choose from a plethora of finishes and styles to choose from.
5. Secret Modern Woman's Reach-In Closet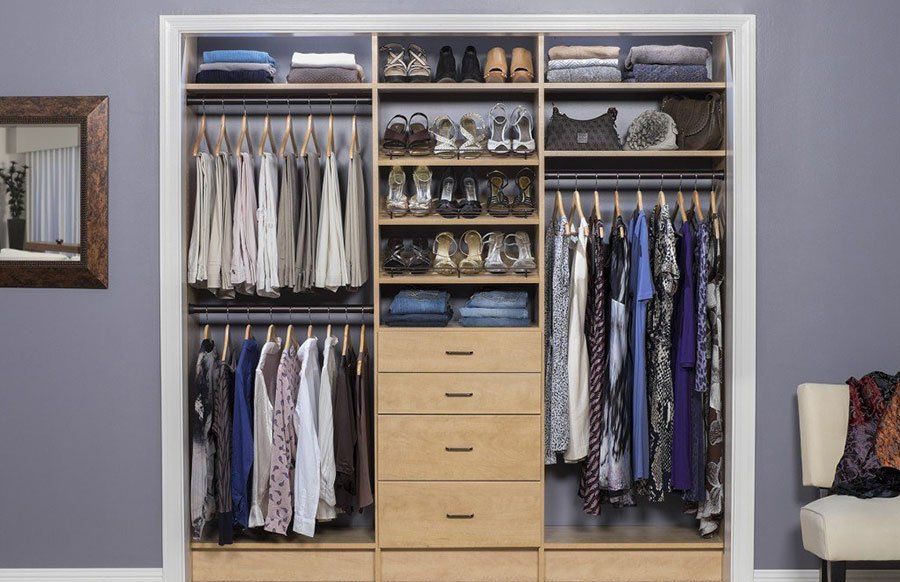 In this woman's custom small closet, you'll notice that this particular design is a symmetrical one which is easy on the eyes. What's unique about this reach-in closet is the additional use of shoe racks that are tilted to easier view your shoes. Keeping your shoes off the floor helps keep clutter to a minimum and by displaying them on a shoe rack in your closet, you can quickly and easily find your matching pair for your outfit. If you convert the top drawer into a jewelry drawer, you'll have a place for all of your rings, necklaces, earrings and more.
---
Conclusion
By choosing the
custom small closet
route, your possibilities and designs are endless. As you can see from the examples above, your wall color can act as an accent to your closet design as well. If you need help with your design, a professional here in Washington can help you create a custom closet design for FREE.