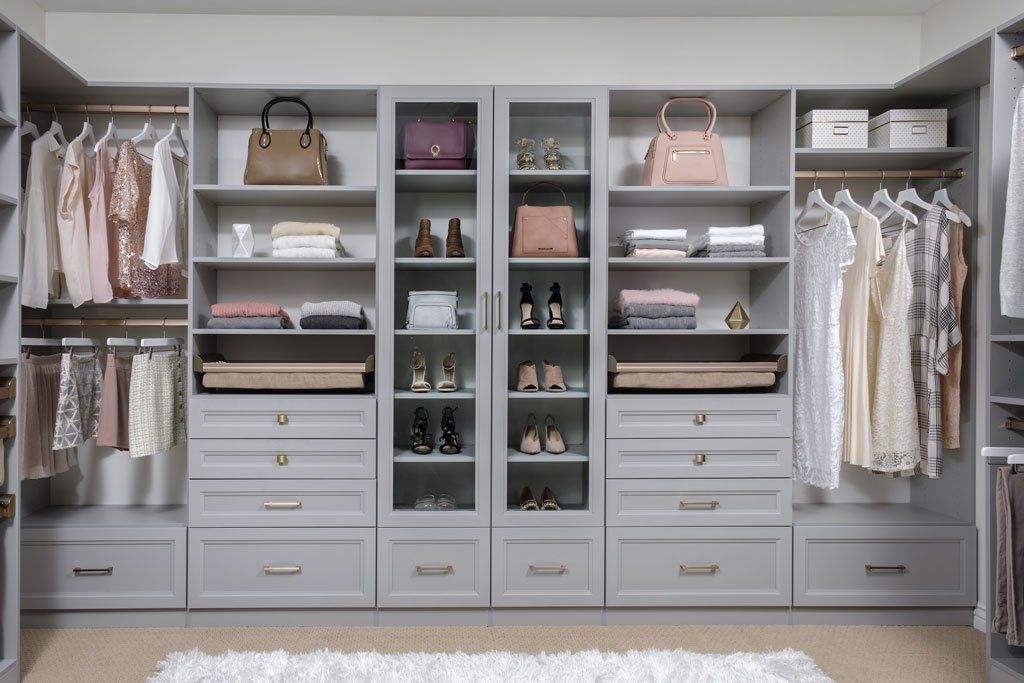 Because every 
custom closet
 designed and built by the Creative Closets team is built specifically to the needs of each client, people are often wowed at how much extra space they end up with. If you're peering into your typical 
walk-in closet
 or 
small closet
 and thinking that it would be impossible to squeeze anything else in there, you're not alone. Our Bellevue 
closet organizers
 are adept at maximizing every inch of space, though. Here are the top five ways custom closets can increase your storage space.
We turn obstacles into opportunities
Do you have a safe, a gun storage locker, a window, a crawl space door or other architectural features taking up residence in your closet? While you might see these as obstacles to work around, we see them as opportunities to think outside the box. We can still use the space to its advantage, no matter what typical or atypical features your closet has.
We dedicate the right amount of space to each item that you have
Have you ever seen closet organizing systems that you can buy at any home improvement store? These can work for people who have the average number of shoes, purses, sweaters, ties and so on, but for most, space will be wasted on accessories that aren't necessary. We will talk to you to find out how much you need to store, then we will create a custom closet that meets your needs, not someone else's.
We concentrate on the long and the short of it
We are referring to the length of your clothes! If you have a lot of separates, we can install adequate hanging space a few feet under your existing clothing rods. This allows you to use all of the vertical space along that wall. On the other hand, if you have a lot of long clothing, like dresses or trousers that you prefer to hang straight, we can modify where your clothing rods are mounted to maximize space.
We can use the space over your head
If you have high ceilings in your closet, you probably have quite a bit of storage space that's going unused. Instead of neglecting to utilize this space, we can install shelves for you to store purses, hats and other items. We can even put in a wardrobe lift; imagine keeping your out-of-season clothing hanging in the closet overhead! When the seasons change, you just need to lower the racks to make switching your wardrobe hassle-free.
Drawers, islands and cabinets can work wonders
Ask us about how we can maximize your space by installing closet drawers, a closet island and closet cabinets. These add additional layers of storage space that you never even knew you had.
If you are ready to get your closet under control, now is the perfect time to call. Creative Closets, the top closet organizers in 
Bellevue
, offers a completely free consultation with no obligation. We can come to your home and show you what your closet could look like with a customized storage system. Call today to schedule your appointment!