The Best Garage Storage In Tacoma
Find yourself yearning for a more functional and organized garage space?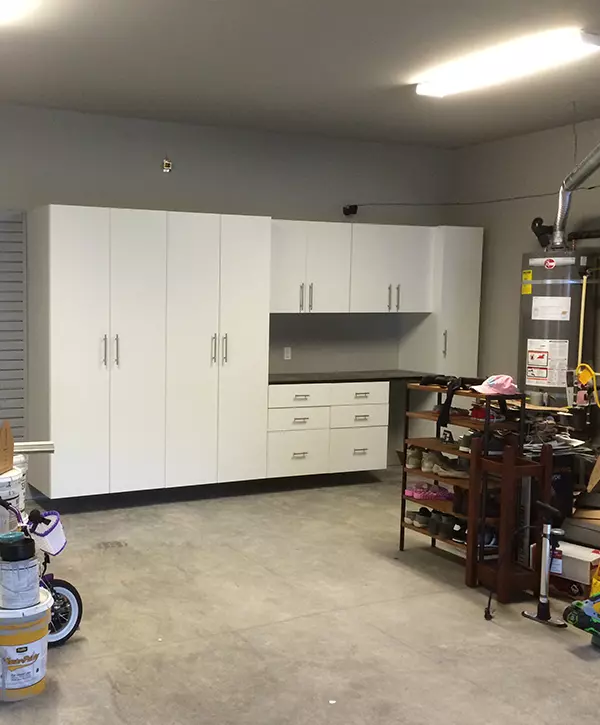 Your garage, once a sanctuary for your vehicles and a hub for projects, has become a breeding ground for chaos. Over time, the accumulation of tools, sports equipment, holiday decorations, and miscellaneous items can quickly spiral out of control.
The solution lies in the power of effective garage storage systems. Just imagine a garage where every item has its designated place, where you can effortlessly find what you need, and where you can move freely without obstacles in your path.
That's why, at Creative Closets, we're here to help you reclaim your garage and turn it into a well-organized oasis that brings joy and efficiency to your daily life.
Amazing experience from start to finish! The cost was very reasonable and the quality of the cabinets/work was exemplar. Jordan was very efficient with installation. If you are looking to get a custom closet installation done, don't waste your time comparing various companies…just go with Creative Closets.
We Bring Order To A Chaotic Tacoma Garage
Just like a perfectly tailored suit or a meticulously designed room, your garage storage system should be customized to fit your unique needs and preferences. At Creative Closets, we specialize in creating custom solutions that maximize your available space and cater to your specific requirements.
We meet all your garage storage needs with:
Ready to get clutter off the garage floor? Contact us to enjoy our in-home showroom experience, where you show up with samples and software at your doorstep and design your garage in 90 minutes or less.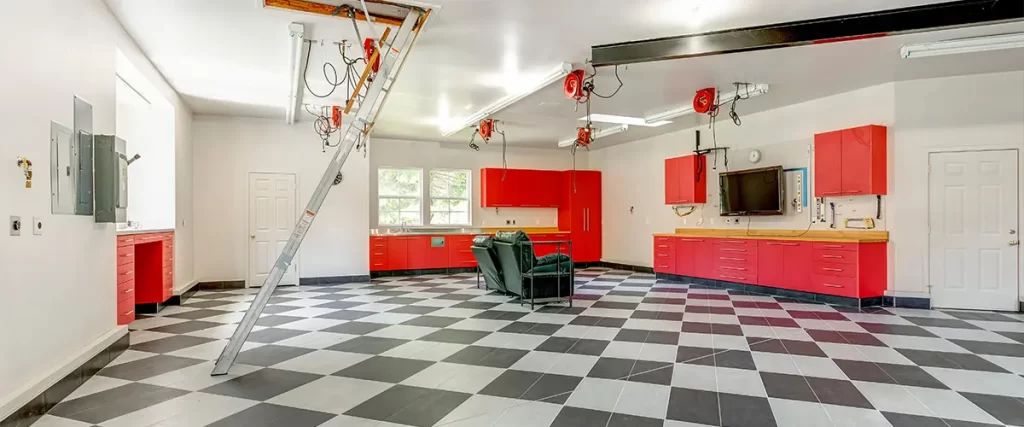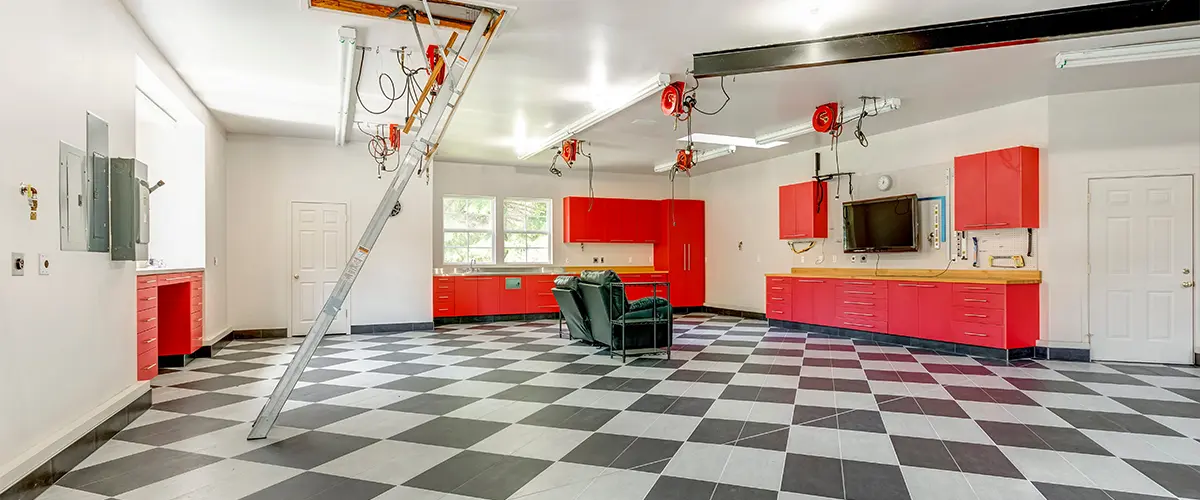 Types Of Garage Storage For Your Tacoma Home
Each of these garage storage systems plays a major role in decluttering your Tacoma home's garage. Whether it's utilizing vertical wall space, making use of overhead or ceiling areas, or providing specialized holders and organizers, these solutions are designed to maximize storage capacity, enhance accessibility, and bring order to your garage.
With its versatile design, Slatwall organization is a game-changer when it comes to garage decluttering. By utilizing vertical wall space, Slatwall panels provide a customizable solution for hanging tools, sports equipment, and even bulky items like ladders or garden hoses. With hooks, baskets, and shelves that can be easily rearranged, Slatwall organization maximizes your storage capacity while keeping everything within reach.
When floor space is limited, overhead storage systems come to the rescue. These ingenious solutions utilize the often-underutilized ceiling space in your garage. By installing sturdy racks or platforms, you can store seasonal items, large containers, or even spare tires safely above, freeing up valuable floor space. Overhead storage systems help clear the clutter and create a more open and organized environment.
Similar to overhead storage, ceiling racks provide an excellent solution for decluttering your garage. By taking advantage of the unused space near the ceiling, ceiling racks allow you to store items such as sports gear, camping equipment, or bulky items that are infrequently used. With easy access and a smart utilization of vertical space, ceiling racks keep your garage tidy and maximize its storage potential.
For efficient and organized storage, storage bins are a must-have. These versatile containers come in various sizes and can be labeled for easy identification. From seasonal decorations to camping gear, storage bins keep your belongings neatly sorted and protected from dust and damage. They are stackable, making the most of your available space and ensuring that everything has its designated place.
Are you tired of tripping over sports equipment strewn across your garage floor? Sporting equipment hooks provide a simple yet effective solution. By hanging items like basketballs, tennis rackets, or helmets on hooks, you not only save space but also keep your gear easily accessible and neatly organized. Say goodbye to the hassle of untangling equipment and hello to a streamlined storage solution.
Bikes are notorious for taking up valuable floor space in the garage. Bike holders offer a practical solution by allowing you to hang your bikes vertically on the wall or overhead. By utilizing specialized hooks or racks, you can create a space-saving solution that keeps your bikes secure, easily accessible, and out of the way when not in use.
Fishing enthusiasts will appreciate the convenience of dedicated fishing hooks. Designed to securely hold fishing rods, reels, and tackle boxes, these hooks keep your gear in optimal condition and ready for your next fishing adventure. With fishing hooks, you can bid farewell to tangled lines and ensure that your prized equipment remains protected and organized.
Tools are essential for any homeowner, but they can quickly become a source of frustration when scattered throughout the garage. Tool organizers provide a systematic approach to garage decluttering by offering dedicated slots or compartments for each tool. With tool organizers, you can effortlessly locate the right tool for the job, keep them protected, and maintain a clean and efficient workspace.
Enjoy your space to the fullest and trust that our garage storage solutions will create special places for different item categories, so you can walk through the garage without tripping over anything.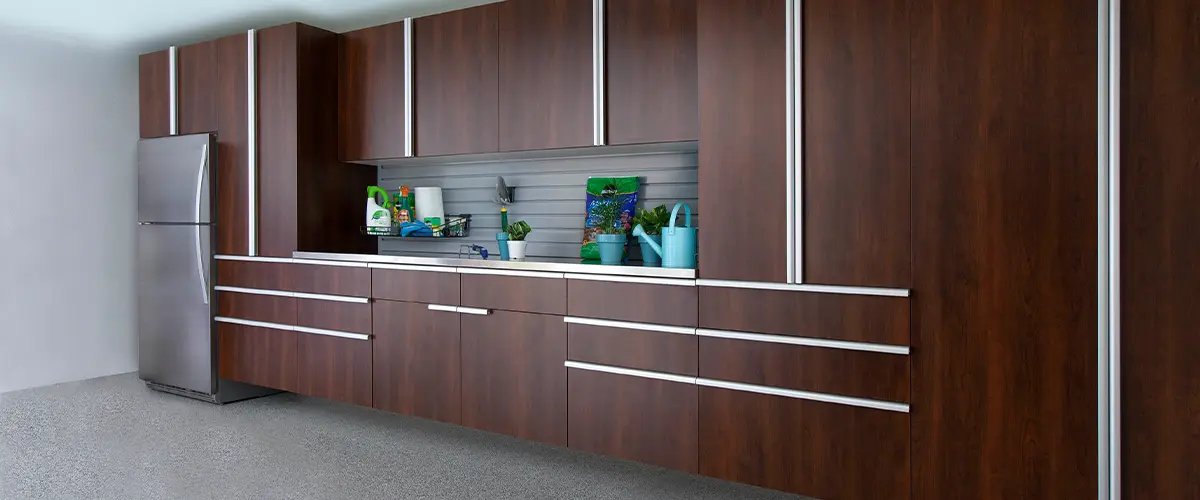 What Real Homeowners Think About Us
We believe that the true testament to our expertise and dedication lies in the experiences of our valued clients. We've gathered a collection of heartfelt testimonials from homeowners who have entrusted us with their garage storage needs.
I used Creative Closets for our garage cabinets. They came out quickly to give me a quote. They were super professional and responsive. They followed up before the install date with all the details I needed. My installers did a fantastic job and went out of their way to make sure I was happy. The best value and service! Cannot recommend enough.
I just had my closet done and it looks fantastic. They finished everything super quick and they were professional and really kind. I would recommend their services to anyone.
Understanding Garage Storage Cost In Tacoma, WA
When it comes to transforming your garage into an organized and functional space, understanding the factors that influence the cost of garage storage systems is crucial. At Creative Closets, we believe in transparency and ensuring that our clients have a clear understanding of how pricing works.
| Garage Storage System | What's Included | Price |
| --- | --- | --- |
| 20' Wall Of Cabinets & Workbench | Pewter cabinets, full-lenght handles, 10+ separate storage areas | $7,000 |
| Workbench & Slatwall Panel | Tall cabinets, workbench with top + bottom cabinets, Slatwall tool storage system | $9,000 |
| 22' Full Wall Cabinets & Slatwall | Tall cabinets, Slatwall system, workbench with cabinets and drawers, overhead storage | $11,000 |
Please remember that each project is unique, and the costs can vary significantly based on factors such as garage size, specific storage systems chosen, cabinet options, labor complexity, and other customization requirements.
The table above serves as a general reference to demonstrate the range of costs for different projects we have completed in the past. We recommend contacting our team for a detailed consultation and personalized quote based on your specific garage storage needs and budget.
By considering various aspects such as features, garage size, cabinet options, and the complexity of labor, we tailor our pricing to meet your specific needs and budget. In this section, we'll delve into these factors, shedding light on what you can expect when it comes to the cost of your garage storage project in Tacoma, Washington.
The size of your garage and the number of storage systems required play a significant role in determining the cost. A larger garage with more square footage may necessitate additional storage components to maximize space and meet your organizational needs.
Our expert team at Creative Closets will assess your garage size and recommend the appropriate storage systems to optimize the available space efficiently.
For instance, when you choose a garage system that includes a 20-foot wall of cabinets and a workbench, it will cost you around $7k, but when you go with a 22-foot wall of cabinets, it can go up to $11k.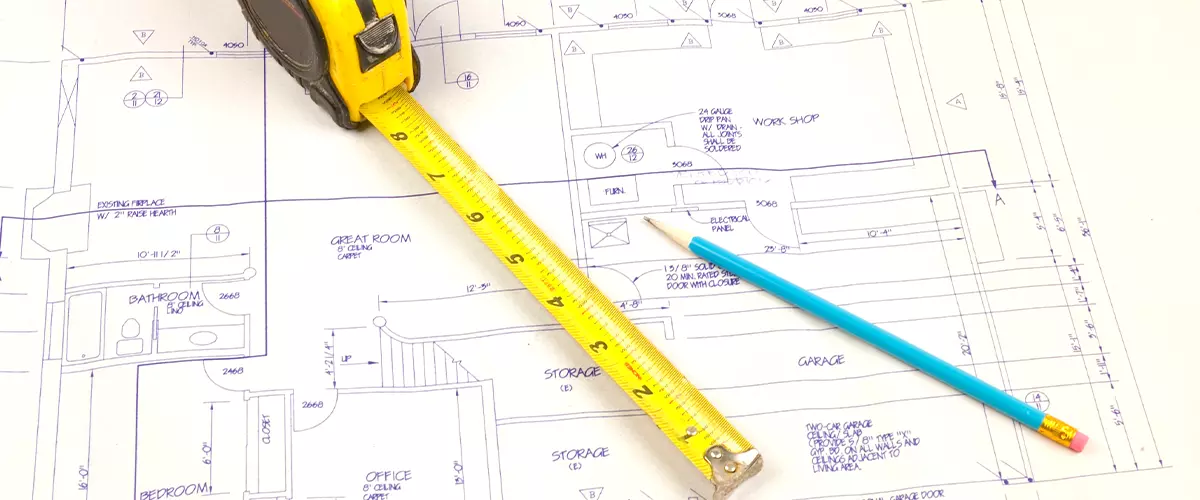 Cabinetry is popular for homeowners looking to enhance their garage storage capacity. However, larger cabinets or custom designs can increase the overall cost. Cabinets offer a sleek and clean storage solution, providing ample space for tools, equipment, and other items.
Our designer will work closely with you to find the right cabinet options that align with your storage requirements and budget.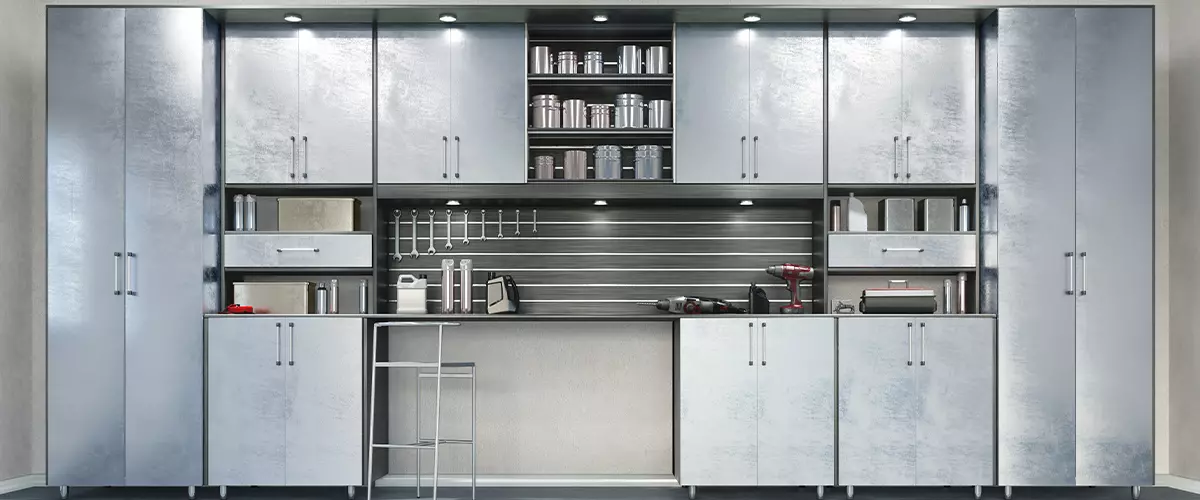 The extent of features and accessories you choose for your garage storage system can significantly impact the overall cost.
Opting for additional features like specialty hooks, integrated lighting, or adjustable shelving can enhance your space's functionality and aesthetic appeal but may contribute to a higher price point.
At Creative Closets, we offer a range of options, allowing you to customize your garage storage system to suit your preferences and budget.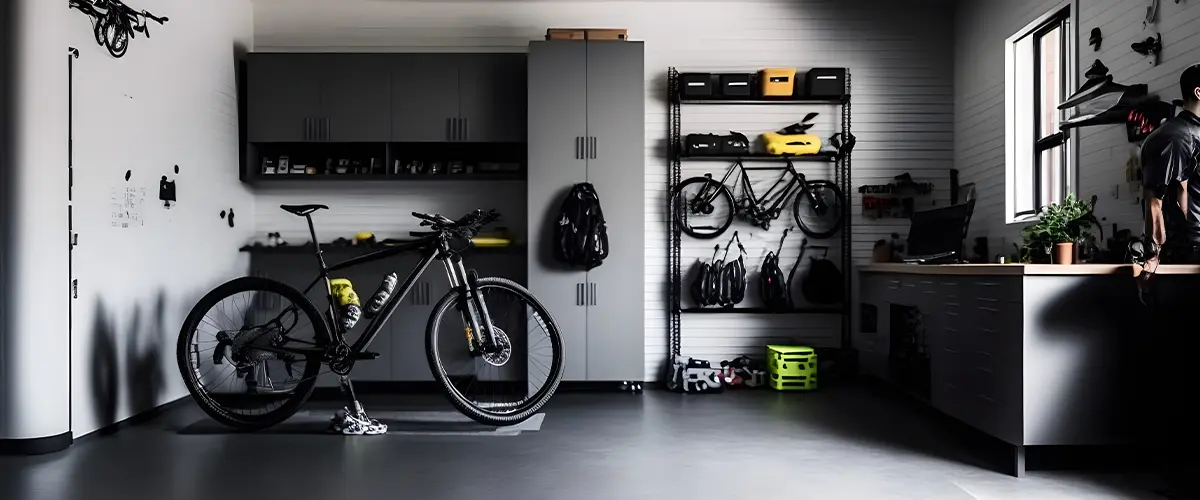 The labor complexity involved in your garage storage project can impact the overall cost. If your project requires working with electrical or plumbing components, additional expertise, and resources may be necessary, which can influence the pricing.
Our skilled professionals have the expertise to handle complex installations with precision and ensure that all safety regulations are met.
Schedule your free consultation, and we'll measure your space and design your garage in real-time, so you can make changes on the spot and have the full design right after our first appointment.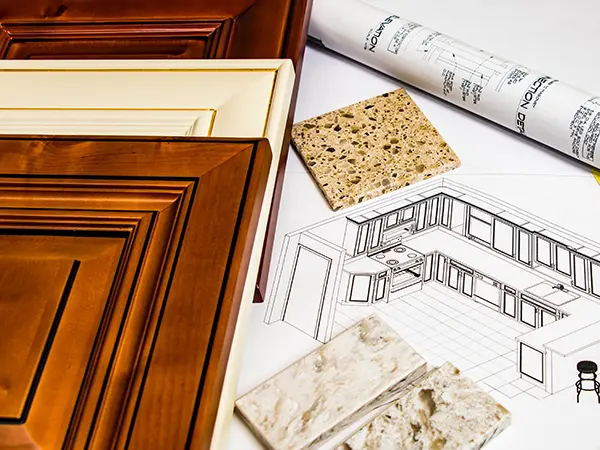 You can schedule an appointment at your home. During the appointment, we'll work together to design a storage system for your garage based on your specific needs.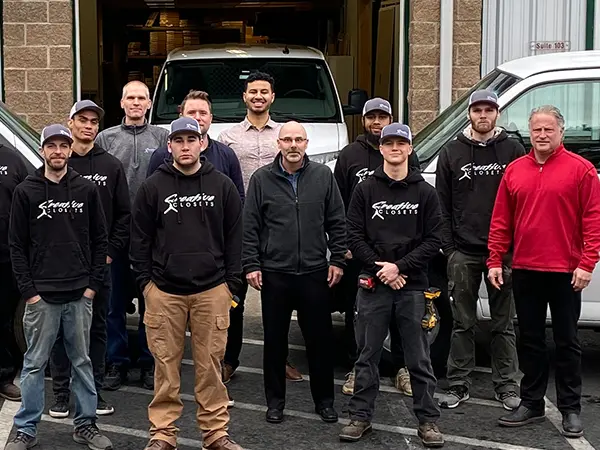 After we finish the design, we'll promptly proceed with the installation. Our skilled team can usually install your new garage storage systems in one day using top-notch materials for long-lasting durability.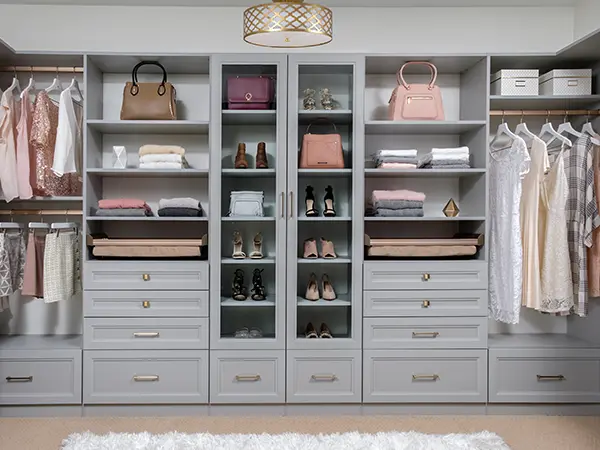 Enjoy our commitment to quality and innovative designs that ensure that you have functional spaces in your entire home.
We're Ready To Tackle Your Unique Project
Some Of Our Past Projects
Each project in our portfolio showcases the dedication, craftsmanship, and attention to detail that we pour into every garage storage system we design and install. Explore our gallery to witness the remarkable before-and-after results and discover how our tailored solutions have turned cluttered garages into functional, organized, and aesthetically pleasing spaces.
A custom garage storage system offers numerous benefits. It maximizes your available space, allowing you to declutter and organize your garage effectively. It enhances functionality, making it easier to find and access your belongings.
It also adds value to your home and creates a visually appealing and well-structured environment that can improve your overall quality of life.
Choosing the right garage storage system depends on various factors such as your storage requirements, available space, and personal preferences.
Our team of experts at Creative Closets will conduct a thorough assessment of your garage, listen to your needs, and provide tailored recommendations based on your specific situation. We take into account factors like garage size, desired features, and budget to help you find the perfect solution.
Can you customize the garage storage system to match my garage's aesthetics?
Absolutely! We understand the importance of aesthetics and offer a wide range of customization options to ensure your garage storage system aligns with your preferred style.
From selecting colors and finishes for cabinets to choosing complementary hardware and accessories, we work closely with you to create a cohesive and visually pleasing garage storage solution that suits your taste.
Of course! We understand that garages may have existing features like lighting fixtures, outlets, or shelving units. Our team will work with you to incorporate these features seamlessly into the design of your garage storage system.
We aim to create a cohesive and functional solution that maximizes the use of your garage's existing features while enhancing its overall organization and aesthetics.
Ready To Upgrade Your Garage Storage In Tacoma, WA?
Are you ready to transform your cluttered garage into a well-organized and functional space? Look no further than Creative Closets. With our expertise, dedication, and commitment to customer satisfaction, we are the best choice for your garage storage needs in Tacoma.
When you choose to work with us, you can expect:
Your Organized Tacoma Garage Is Just Around The Corner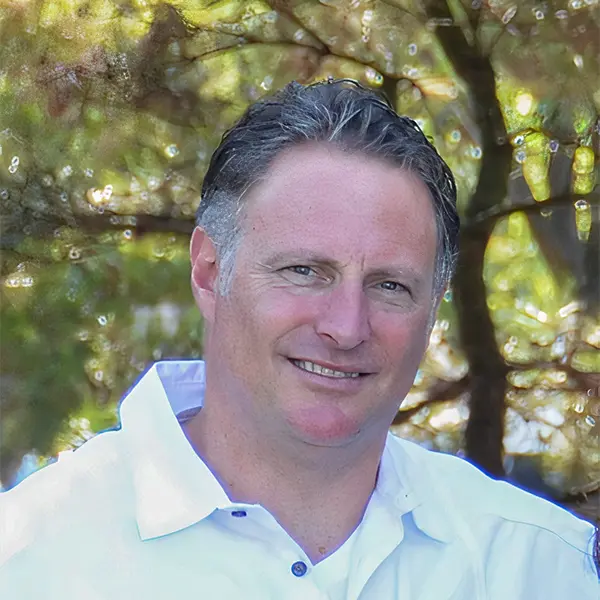 Don't settle for a chaotic and underutilized garage any longer. Contact us today at (425) 428-5073 and let us help you create the garage storage system of your dreams.
Experience the Creative Closets difference and enjoy the benefits of a beautifully organized and functional garage.