The Best Garage Storage In Renton
Keep your tools and sporting goods off the garage floor.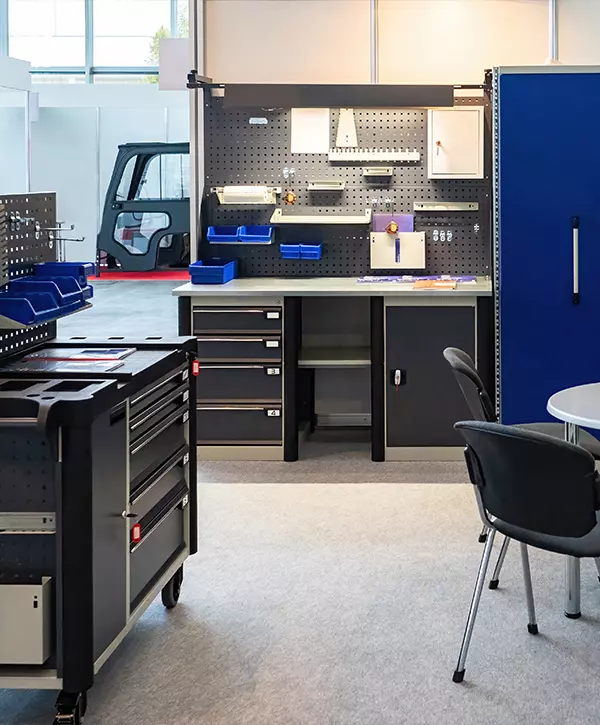 Do you have a garage that is overflowing with a disorganized mess of items, causing you to feel stressed and frustrated? At Creative Closets, we acknowledge the difficulties that arise with a chaotic garage and the adverse effects it can have on your everyday routine.
We can assist you in organizing your garage and creating a more efficient space. By implementing storage solutions, everything will have a designated spot and you'll be able to locate items quickly and easily. Transforming your cluttered garage into an organized and functional area is our specialty. Imagine enjoying the freedom of a well-organized space where everything is in order.
Broc and the installers were great! Very professional and attentive. Our experience with them was great and we love our closet and the shelving installed in our garage.
From One Garage Owner To Another
An untidy space can cause personal discomfort, disrupt your daily routine, and waste your time. Dealing with stacks of boxes, unsuccessfully searching for tools, and navigating through clutter can make you feel defeated and overwhelmed.
Our team is highly skilled in converting disorganized garages into efficient and practical areas. We will collaborate closely with you to create and set up personalized storage solutions that cater to your specific requirements, empowering you to restore your garage and manage your area more effectively.
Embrace the Creative Closets promise to:
If you want to turn your messy garage into an organized and efficient space, we can help! Contact us today to schedule a consultation.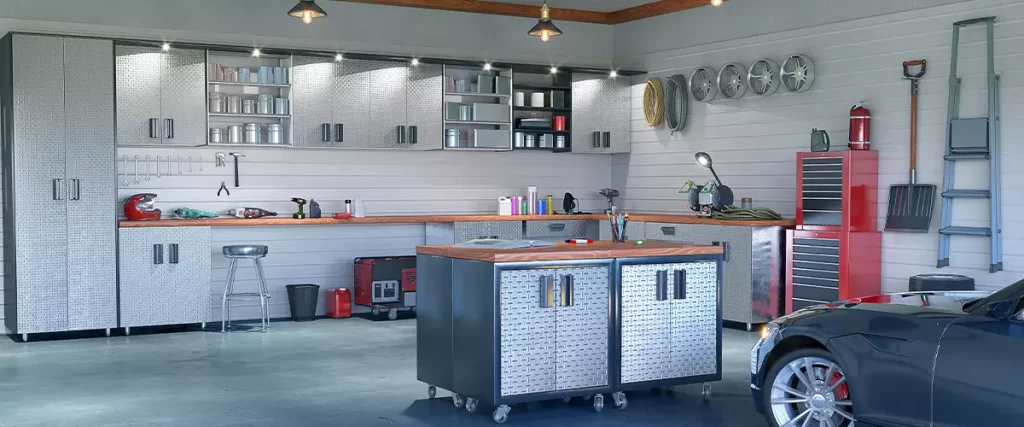 Common Garage Storage Systems Across Renton Homes
Our diverse garage storage systems enable you to customize your organizational approach, making your garage a more efficient and streamlined space. Regardless of whether you're an outdoor enthusiast, DIY enthusiast, or just looking to declutter your garage, our storage solutions can cater to your specific needs, ensuring that everything has its designated place.
Our Slatwall organization system offers a customizable storage solution for your garage. With Slatwall panels installed on your walls, you can easily hang and rearrange hooks and accessories. This allows you to keep your gardening and hand tools organized and within reach, resulting in a tidy garage. Think of it as a versatile canvas that you can customize to fit your storage needs.
When it comes to utilizing every inch of available space, our overhead storage systems are true champions. By utilizing the often-underutilized ceiling space, we can provide sturdy overhead storage racks that keep bulky and seasonal items neatly tucked away. From holiday decorations to camping gear, overhead storage maximizes your garage's vertical space, freeing up the floor and giving you more room to move around.
Our ceiling racks provide a perfect storage solution for large and infrequently used items in your garage. They are designed to handle heavy loads, from boxes of memorabilia to sports equipment. With our ceiling racks, your garage floor can be kept clutter-free. You no longer need to search through piles as everything is organized from top to bottom.
Our storage bins are designed to keep your belongings safe from dust, moisture, and pests. They are durable and can be stacked easily. These closed containers are ideal for items that require protection, such as seasonal clothing and kids' toys. Our bins are labeled, making it easy to find what you need without searching through boxes. They are perfect for organizing your garage.
Our specialized hooks are ideal for keeping your garage organized if you have an assortment of sporting equipment. These hooks are specifically designed to securely hold items, making them easily accessible. You'll no longer have to worry about tripping over scattered sports equipment or spending time searching for that missing ball. 
Our holders are designed to keep your bicycles upright and safely mounted on the wall, freeing up valuable floor space. Sturdy hooks and adjustable arms ensure that your bikes are protected and easily accessible, allowing you to navigate your garage with ease.
As an angler, you know how difficult it can be to keep fishing gear and rods organized. Our fishing hooks are designed to securely store your rods and prevent tangling. You can mount these hooks on your garage wall to create a dedicated fishing station, keeping your gear in good condition and ready for your next fishing trip.
Our tool organizers can help you maintain a well-organized tool collection, which is essential for any homeowner who loves DIY projects. With our tool organizers, you won't waste time searching for the right screwdriver or misplaced wrench. Your tools will always be accessible, making your next DIY project less frustrating and time-consuming.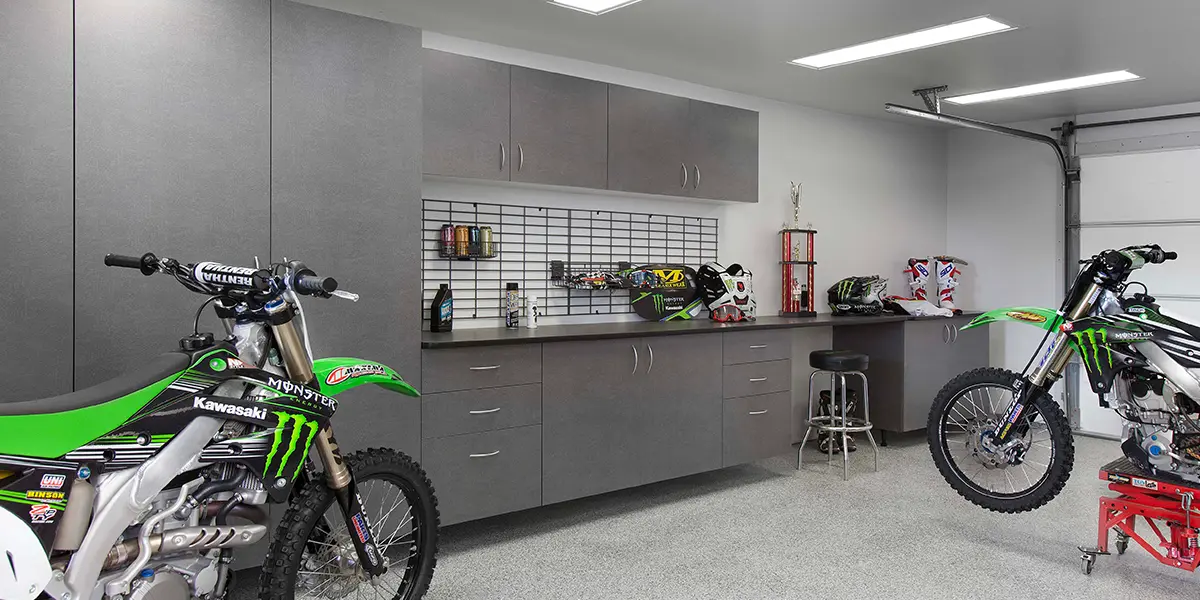 Join The Elite Ranks Of Happy Homeowners
Learn how Creative Closets has helped Renton homeowners improve their lives with our outstanding garage storage solutions. Check out the testimonials below to see how our personalized systems have provided our clients with garage organization, functionality, and peace of mind
We've used Creative Closets on three occasions to outfit three closets and a garage. The quality is fantastic. The price is great. The service is impeccable. If you're looking for great-quality at an affordable price, call Creative Closets.
The designer sales person took accurate measurements and provided 3d drawings. Installers were respectful and polite and installed with care. Highly recommend. Only wish the gold hardware was more gold than they actually are.
Breaking Down Garage Storage Cost In Renton
Embarking on a garage storage project is an investment in transforming your space, and we understand that cost is a crucial factor in your decision-making process.
| Garage Storage System | What's Included | Price |
| --- | --- | --- |
| 20' Wall Of Cabinets & Workbench | Pewter cabinets, full-lenght handles, 10+ separate storage areas | $7,000 |
| Workbench & Slatwall Panel | Tall cabinets, workbench with top + bottom cabinets, Slatwall tool storage system | $9,000 |
| 22' Full Wall Cabinets & Slatwall | Tall cabinets, Slatwall system, workbench with cabinets and drawers, overhead storage | $11,000 |
Note that the table above is only for demonstration purposes and the costs mentioned are not applicable to all projects. The total cost of each project will depend on various factors, including the size of the garage, materials used, level of customization, and any additional features requested.
In the following section, we'll provide a clear breakdown of the cost of garage storage in Renton. We'll explore the various factors that impact the overall investment so you can make an informed decision about creating your ideal garage. Our goal is to empower you with the knowledge you need.
When giving you an accurate cost estimate, we'll have to take into account the size of your garage. Keep in mind that larger garages usually require more materials and labor to optimize storage space.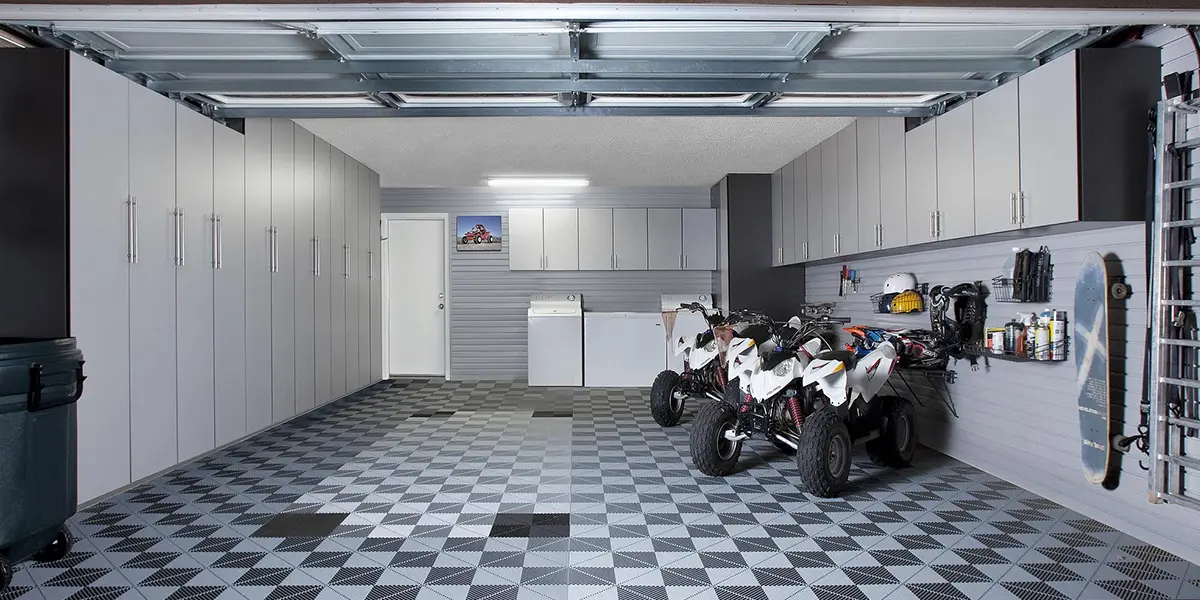 The price of your system will depend on how much customization and additional features you want. This includes personalized designs, unique setups, and custom accessories. The price will reflect the level of customization and the added features.
Typically, a system with tall cabinets, a workbench with drawers and cabinets, and a Slatwall organization system will cost around $9k to $10k.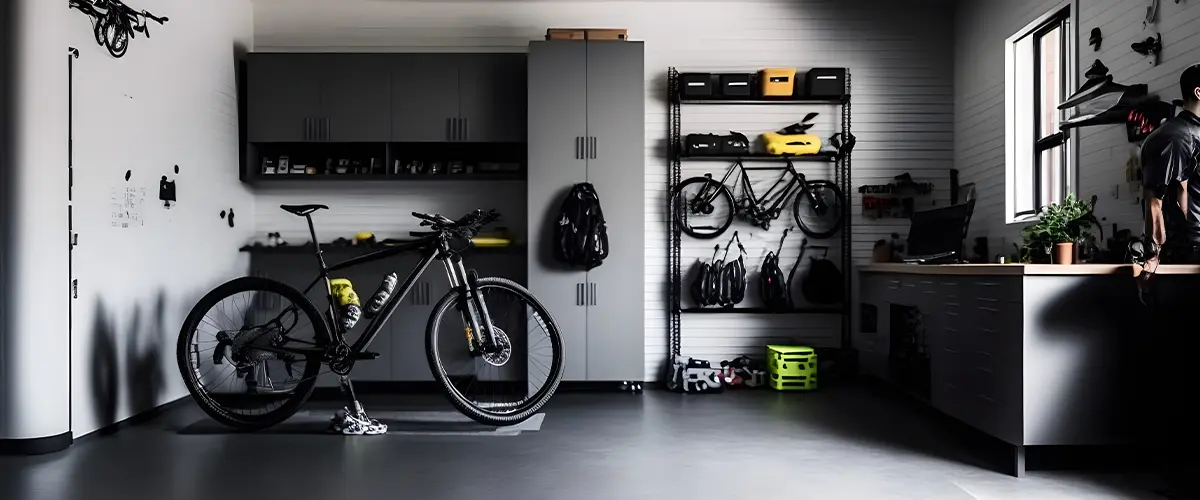 The cost of the garage storage system will depend on the installation process and labor involved. We will take into consideration factors such as wall preparation, electrical work, and necessary modifications when providing an estimate. Our skilled team promises to deliver a professional installation that ensures a flawless and practical garage storage system.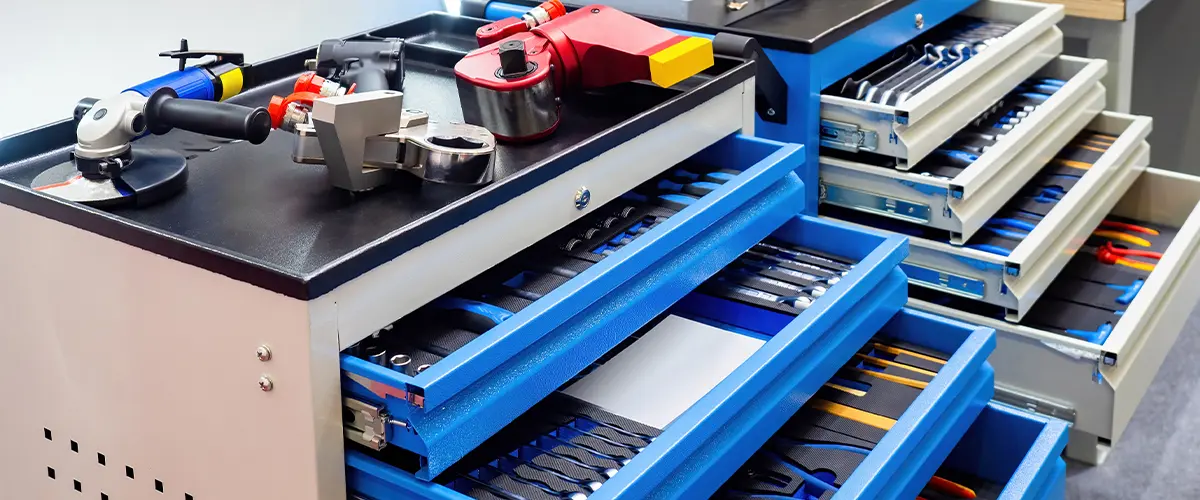 To get a better idea of how much your garage storage solution would cost, we suggest you reach out to us. We'll have a chat with you about your requirements, provide professional advice, and give you a detailed quote that matches your project.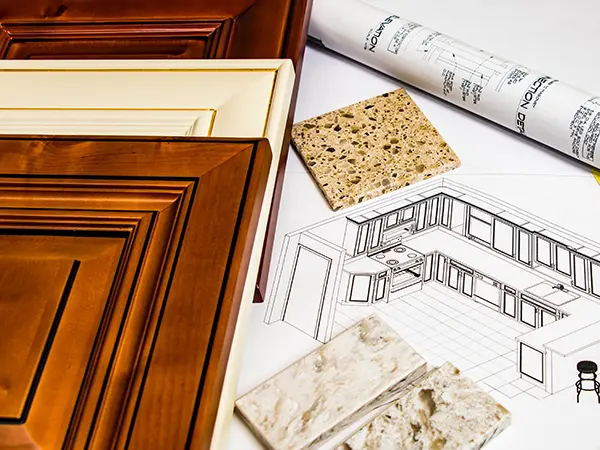 Partner with our team as we personally visit your space, meticulously measure, and craft a tailored solution designed to meet your unique needs.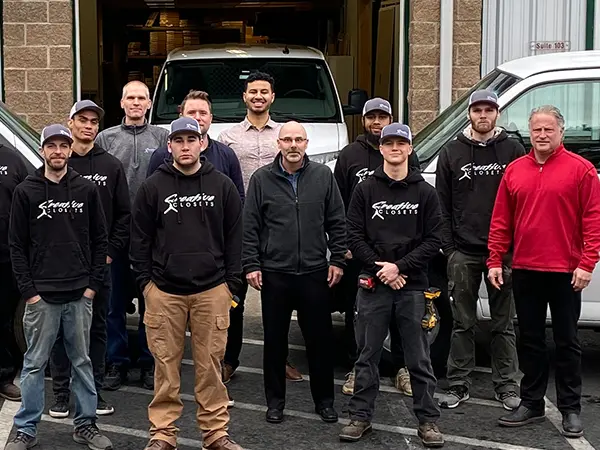 Witness the seamless transformation unfold during our efficient one-day installation, where our expert team brings your envisioned garage storage system to life.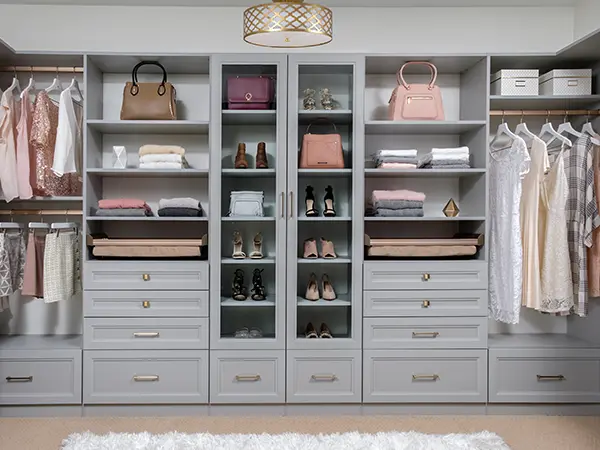 Delight in the remarkable results as your garage becomes a spacious haven, free from the hazards of tripping over scattered tools and clutter.
Want A Clutter-Free Renton Garage?
Ideally, tools and items that are used seasonally should be stored in the garage. This could include gardening supplies, a snow blower or shovel, holiday decorations, camping gear, bikes and outdoor furniture.
Many people also store household items such as extra blankets and pillows in their garages. Lastly, some people use their garages to keep cleaning supplies and laundry baskets for convenience.
The best way to manage your garage storage is to first decide what items you want to keep in the space and then determine where each item should be placed.
For example, if you want to store gardening tools, it would make sense to install hooks on a wall or hang a pegboard so that they are all in one place. You can also use bins or storage shelves for larger items that don't fit into drawers or cabinets. By organizing your garage storage system in this manner, all of your items will be easily accessible and neatly stored away when not in use.
Garage storage is important because it provides a way to organize and store items, which can improve the overall look of your space. Storing items in an organized manner can help you save time when looking for something as well as free up floor space for other activities.
It also helps create a more functional and safe environment, reducing the risk of injuries caused by cluttered garages.
Finally, it allows homeowners to keep their most valuable possessions protected while they are not in use.
The Best Choice for Your Garage Storage Needs
We recognize how important it is to have garage storage solutions that are tailored to your specific requirements. Our premium garage cabinets offer abundant storage capacity, accommodating everything from your power tools to cleaning products, with individualized spaces for each item.
Our custom-designed systems can help you organize your sports equipment, garden supplies, and holiday decorations without any hassle of searching through cluttered shelves or tripping over plastic bins.
We like to be a part of the solution, and that's why we bring you:
Time To Schedule Your Complimentary Consultation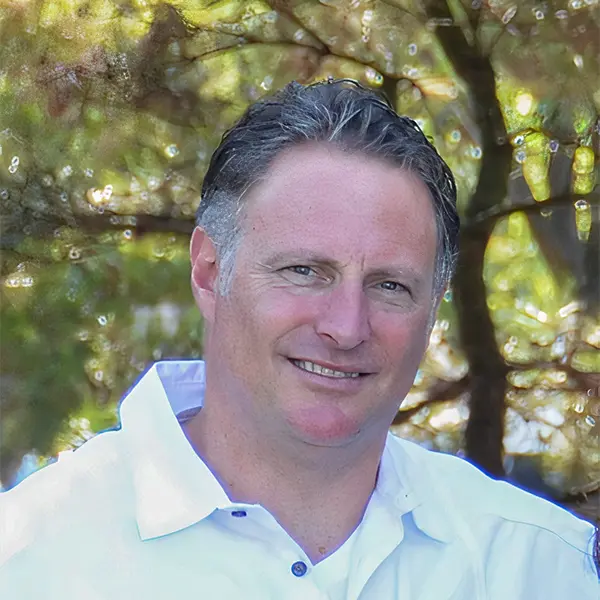 If you're tired of dealing with a messy garage, let Creative Closets help you create the organized garage you've always wanted.
Call us at (425) 428-5073 today to see how we can work together to make your garage a more efficient and orderly space. There are endless possibilities for your garage transformation!