The Best Garage Storage In Maple Valley
Gain more parking space in your Maple Valley garage!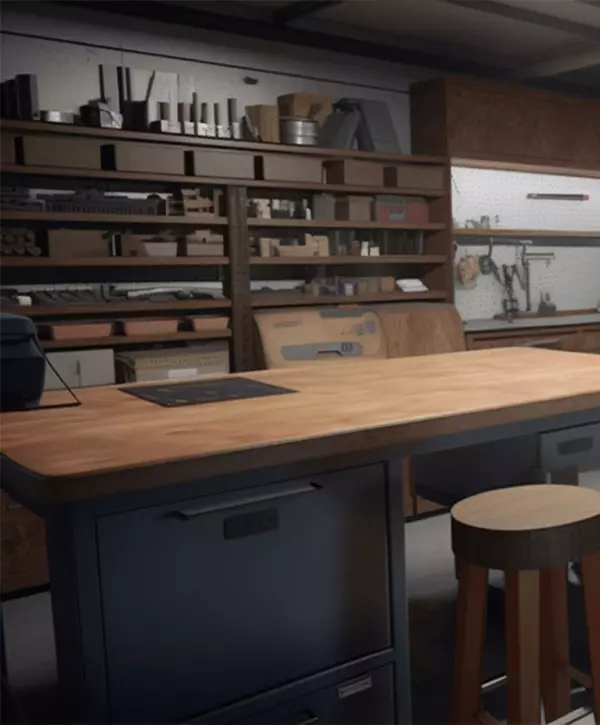 Is your garage filled to the brim with a jumble of belongings, leaving you feeling overwhelmed and frustrated? At Creative Closets, we understand the challenges that come with a cluttered garage and the negative impact it can have on your daily life.
That's why we're here to help you reclaim your space and restore order to your garage. Imagine a garage where everything has its place, where you can easily find what you need and enjoy the freedom of a well-organized space. With our expertise in garage storage solutions, we can transform your chaotic garage into a functional and efficient haven.
Broc and the installers were great! Very professional and attentive. Our experience with them was great and we love our closet and the shelving installed in our garage.
The Creative Closets Decluttering Promise
The pain of a disorganized space can be deeply personal, affecting your daily routine and stealing precious time from your life. Wrestling with piles of boxes, searching fruitlessly for tools, and maneuvering around a chaotic mess can leave you feeling overwhelmed and defeated.
Our expertise in transforming cluttered garages into streamlined and functional spaces is unrivaled. We'll work closely with you to design and install custom storage systems that address your unique needs, allowing you to reclaim your garage and regain control over your space.
When you work with us, we can transform your garage with the help of:
Ready to reclaim your garage and experience the joy of an organized space? Contact us today for a consultation that will transform your cluttered garage into a functional and efficient oasis.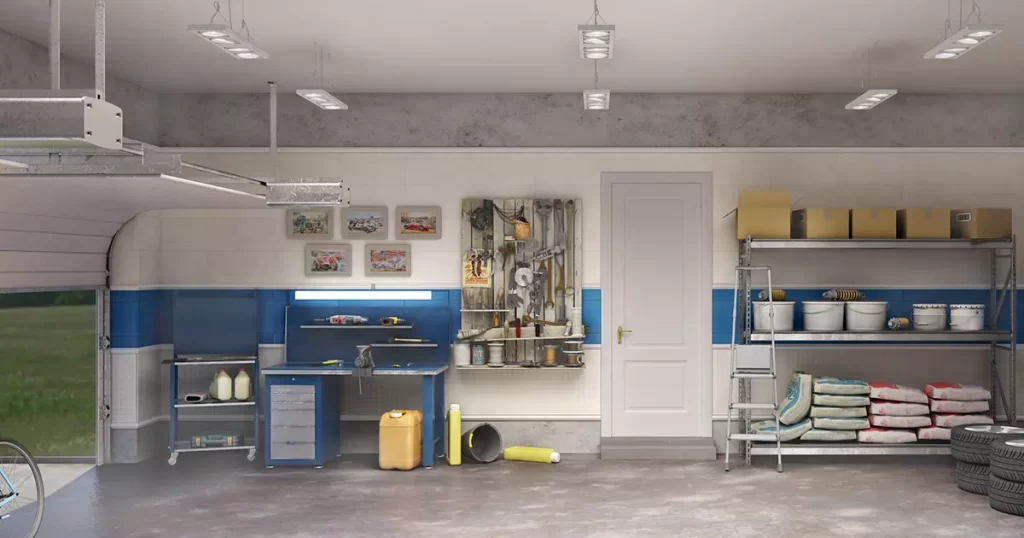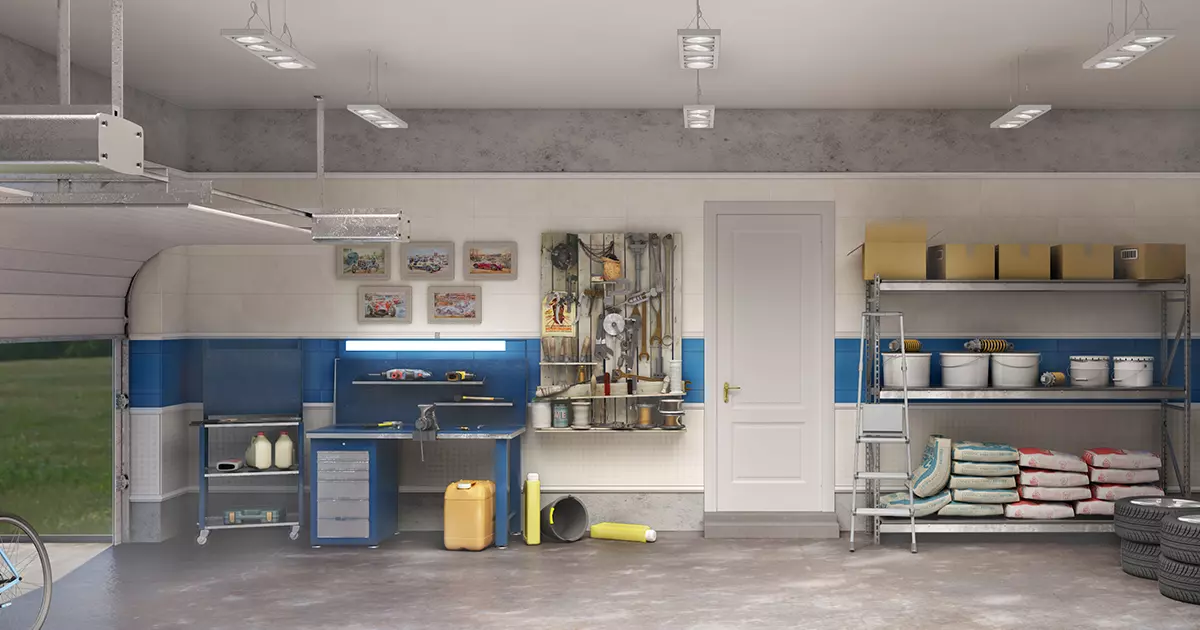 Common Garage Storage Systems Across Maple Valley Homes
By offering these diverse garage storage systems, we empower you to customize your organizational approach, making your garage a streamlined and efficient space. Whether you're an outdoor enthusiast, a DIY enthusiast, or simply seeking to declutter your garage, our storage solutions cater to your specific needs, ensuring that everything has its designated place.
Our Slatwall organization system is like having a versatile and customizable canvas for your garage. By installing slatwall panels on your garage walls, you gain a flexible storage solution that allows you to hang and rearrange various accessories and hooks. From hanging gardening tools to organizing your collection of hand tools, Slatwall organization keeps everything within reach, making it easy to find what you need and keep your garage tidy.
When it comes to utilizing every inch of available space, our overhead storage systems are true champions. By utilizing the often-underutilized ceiling space, we can provide sturdy overhead storage racks that keep bulky and seasonal items neatly tucked away. From holiday decorations to camping gear, overhead storage maximizes your garage's vertical space, freeing up the floor and giving you more room to move around.
Imagine your garage ceiling as the perfect hideout for rarely used items. With our ceiling racks, you can store large and infrequently accessed items with ease. Whether it's boxes of memorabilia or sports equipment, our ceiling racks are designed to handle heavy loads and keep your garage floor clutter-free. Say goodbye to searching through piles and hello to a garage that is organized from top to bottom.
For items that are best stored in closed containers, our storage bins are the ideal solution. We offer a range of durable and stackable storage bins that keep your belongings protected from dust, moisture, and pests. These bins are perfect for storing seasonal clothing, kids' toys, or anything else that needs a dedicated spot in your garage. With labeled bins, you can easily locate what you need without the hassle of rummaging through boxes.
If your garage is home to an assortment of sporting equipment, our specialized hooks are here to save the day. Designed to securely hold items such as baseball bats, tennis rackets, or golf clubs, these hooks keep your gear organized and easily accessible. No more tripping over scattered sports equipment or searching for that missing ball.
Bikes are bulky and often end up in inconvenient spots, taking up valuable floor space. Our bike holders are designed to keep your bicycles upright and safely mounted on the wall. By utilizing sturdy hooks and adjustable arms, our bike holders free up floor space, allowing you to easily navigate your garage while keeping your bikes protected and ready for your next ride.
If you're an angler, you understand the struggle of organizing fishing rods and gear. Our fishing hooks are specifically designed to keep your rods securely stored and untangled. By mounting these hooks on your garage wall, you can create a dedicated fishing station, ensuring that your gear remains in top condition and ready for your next fishing excursion.
Every handy homeowner needs a well-organized tool collection, and our tool organizers are here to help. From pegboards and tool cabinets to magnetic strips and drawer inserts, we offer a range of solutions to keep your tools neatly arranged. No more wasting time searching for the right screwdriver or misplaced wrench. Our tool organizers ensure that your tools are easily accessible, saving you time and frustration on your next DIY project.
Don't let a cluttered garage hold you back any longer. Contact us today to take the first step towards a well-organized and stress-free space.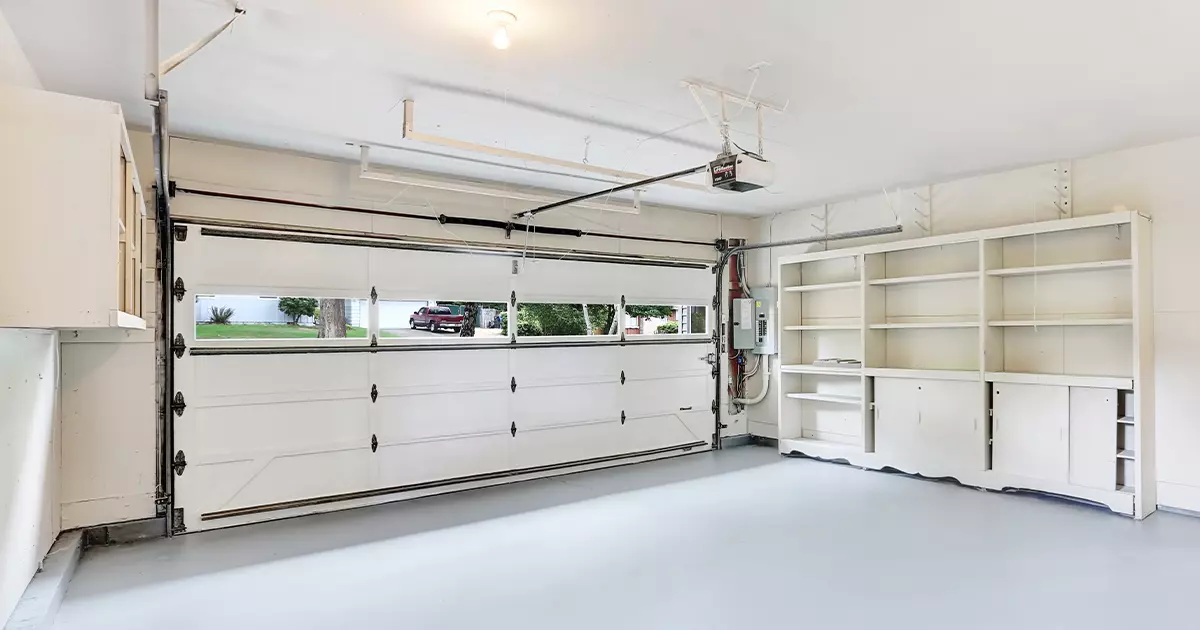 Embrace the Harmony: Testimonials from Delighted Homeowners
Discover how Creative Closets has transformed the lives of homeowners in Maple Valley with our exceptional garage storage solutions. Read the testimonials below to see how our custom-designed systems have brought order, functionality, and peace of mind to our clients' garages.
They did an amazing job designing the closets to what we needed and installing on time! We are return customers since we first worked with Tim in 2015. We have gotten closets installed by other popular closet companies out there and Tim's team by far has been the most professional and value for money. Thank you!
I highly recommend Creative Closets! They were extremely responsive, easy to work with, accommodating & professional. We had several closets in our home built out as well as our kitchen pantry. On the day of install they had a large crew show up and got the project done fast. Everything is sturdy and high quality. We are very happy with our service from start to finish.
Breaking Down Garage Storage Cost In Maple Valley
Embarking on a garage storage project is an investment in transforming your space, and we understand that cost is a crucial factor in your decision-making process.
| Garage Storage System | What's Included | Price |
| --- | --- | --- |
| 20' Wall Of Cabinets & Workbench | Pewter cabinets, full-lenght handles, 10+ separate storage areas | $7,000 |
| Workbench & Slatwall Panel | Tall cabinets, workbench with top + bottom cabinets, Slatwall tool storage system | $9,000 |
| 22' Full Wall Cabinets & Slatwall | Tall cabinets, Slatwall system, workbench with cabinets and drawers, overhead storage | $11,000 |
Please note that the above table is for illustrative purposes only, and the costs mentioned are for demonstration purposes. Each project is unique and tailored to the specific requirements and preferences of the homeowner. Costs can vary depending on factors such as the size of the garage, selected materials, customization options, and additional features desired.
In this section, we will break down the garage storage cost in Maple Valley, giving you a transparent overview of the factors that influence the investment required. By delving into these details, we aim to empower you with the knowledge you need to make an informed decision about creating your dream garage.
Let's explore the cost elements and considerations that will shape the investment in your customized garage storage system.
The size of your garage is a key consideration. Larger garages typically require more materials and labor to fully optimize the storage space. The dimensions of your garage will be taken into account when providing an accurate cost estimate.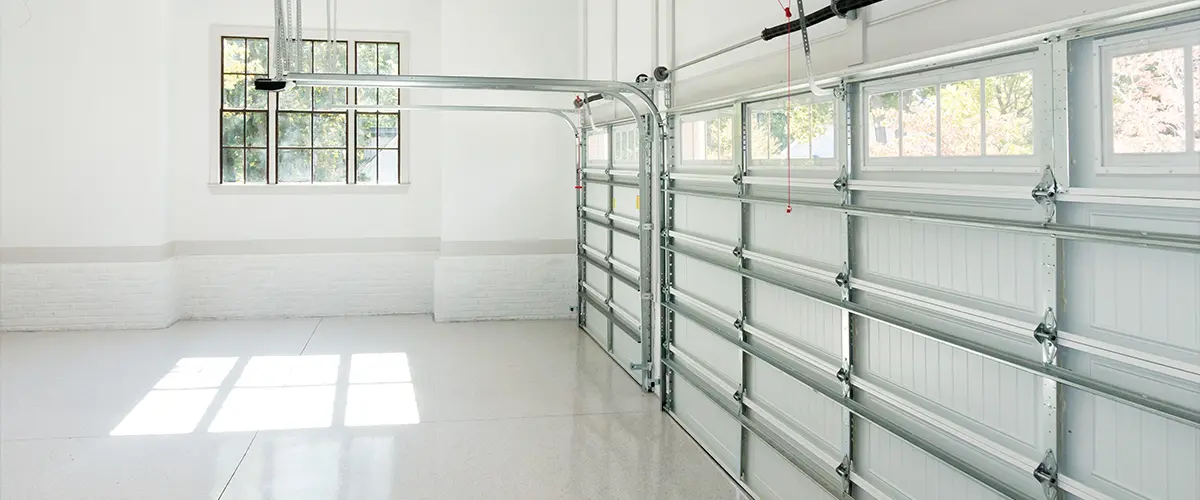 The specific components you choose for your garage storage system will influence the overall price. This includes options such as slatwall organization, overhead storage, ceiling racks, storage bins, sporting equipment hooks, bike holders, fishing hooks, tool organizers, and adjustable shelves. The combination and quantity of these components will impact the total cost.
For example, if you want a 22-foot garage storage system that includes full wall cabinets, Slatwall organization, a workbench with overhead storage, and multiple tall cabinets, the cost can add up to $11,000.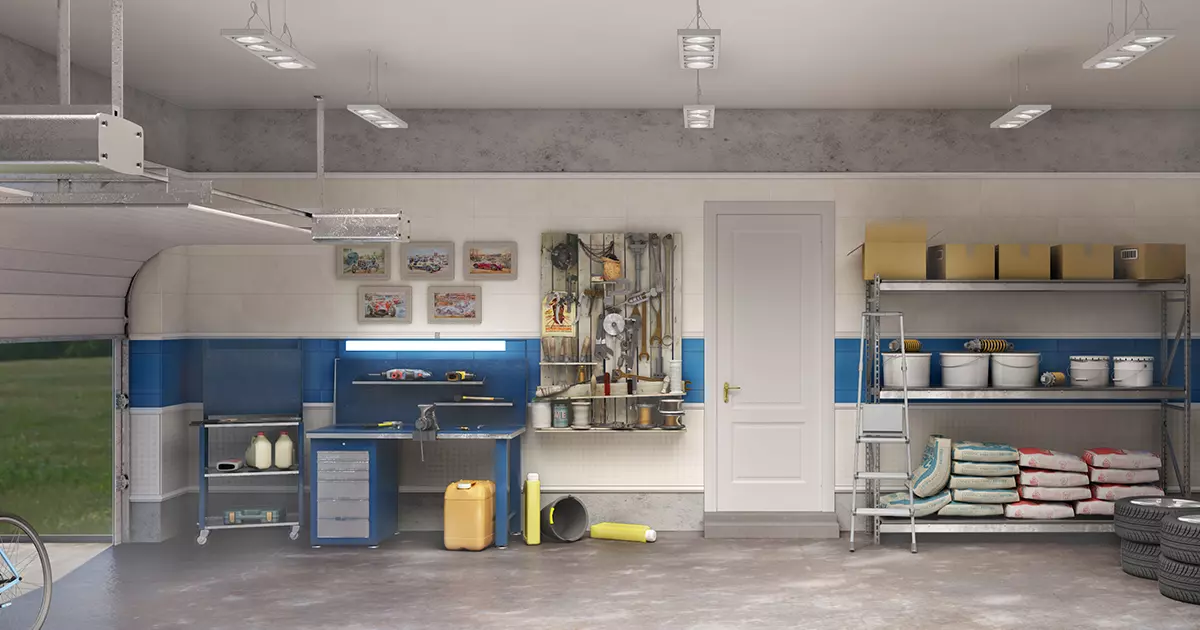 The level of customization and any additional features you desire will impact the price. Customization options may involve tailored designs, unique configurations, and personalized accessories. The extent of customization and any added features will be reflected in the overall cost.
You can expect to pay somewhere around $9k to $10k for a system that includes tall cabinets, a workbench with top and bottom drawers and cabinets, and a Slatwall organization system.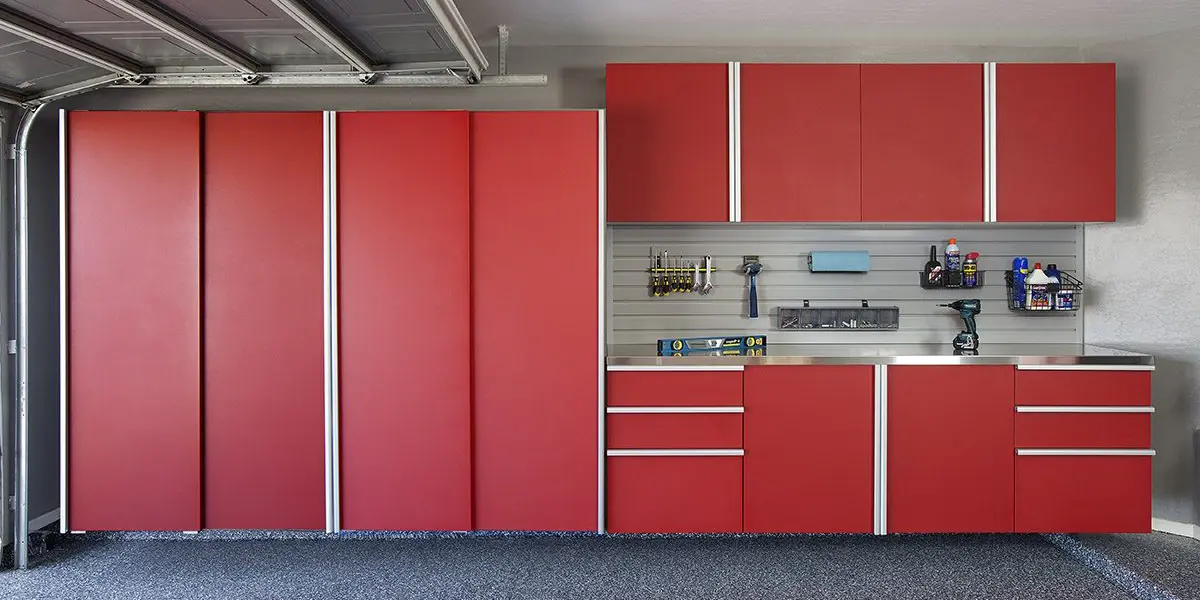 The complexity of the installation process and the labor involved will contribute to the final price. Factors such as wall preparation, electrical work, and any necessary modifications will be considered when providing a cost estimate. Our experienced team ensures professional installation to guarantee a seamless and functional garage storage system.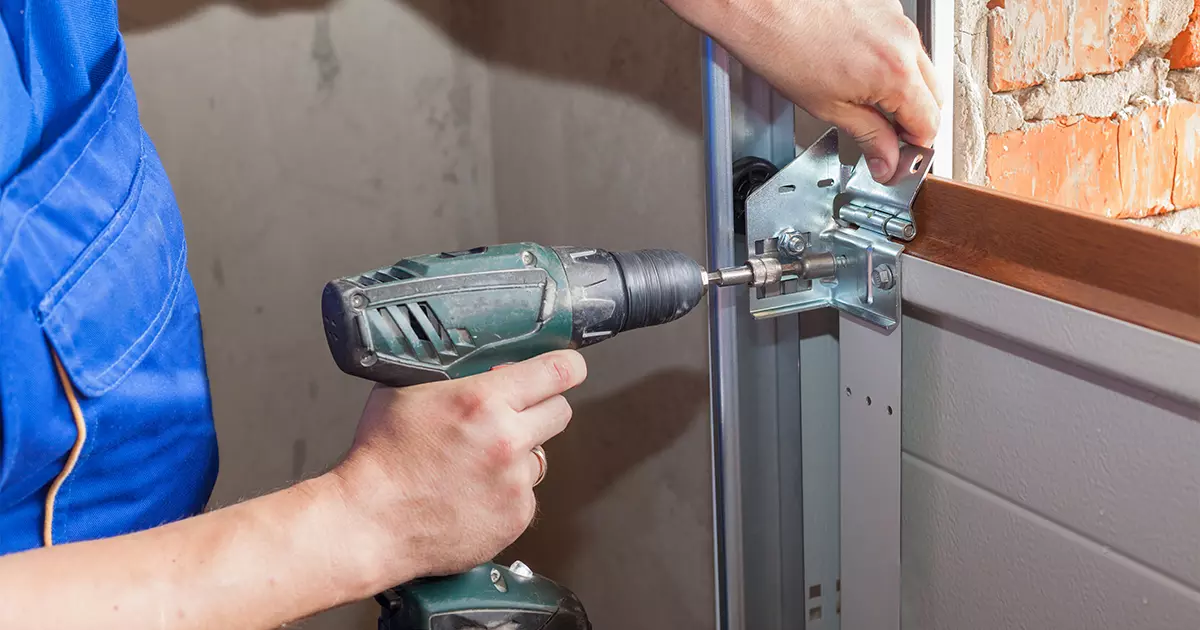 For a more accurate pricing estimate tailored to your specific garage storage needs, we encourage you to contact us today. Our team is ready to discuss your requirements, provide expert guidance, and offer a comprehensive cost estimate personalized to your project.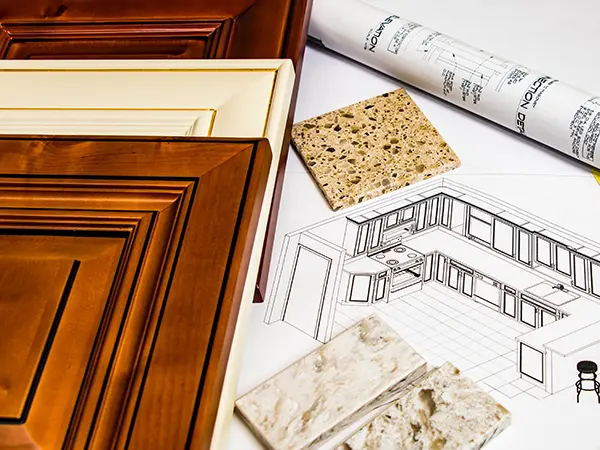 Collaborate with our team as we visit your space, take measurements, and design a customized solution tailored to your needs.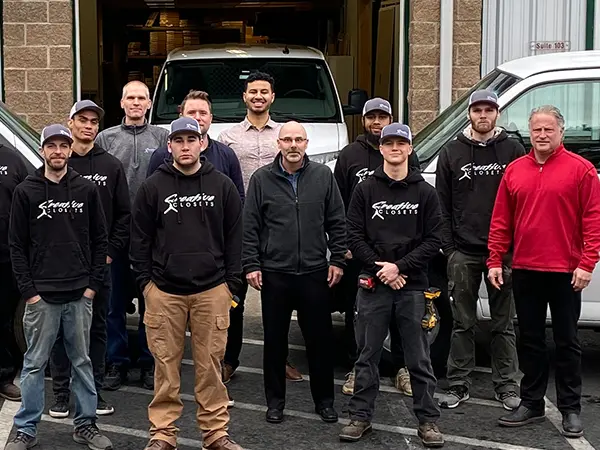 Experience the convenience of a one-day installation where our expert team brings your vision to life.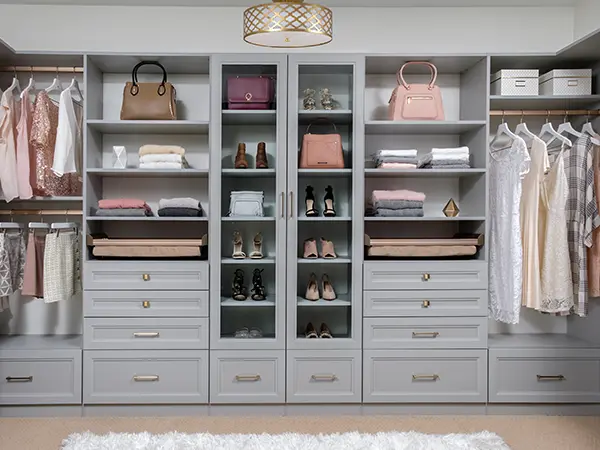 Enjoy the transformed garage space with ample room for your belongings and avoid tripping over tools scattered all across the floor.
We Build Custom Systems For Homeowners Just Like You
Garage Storage Ideas To Keep You Inspired
Discover how our solutions have maximized space utilization, created seamless organization, and elevated the overall beauty of our clients' garages. Join us on this visual journey and envision the possibilities for your own garage transformation with Creative Closets.
Installing a garage storage system in Maple Valley offers numerous benefits, including maximizing space utilization, reducing clutter, increasing organization, improving accessibility to belongings, and enhancing the overall functionality and aesthetics of your garage.
Our streamlined installation process allows us to complete the installation of a garage storage system in Maple Valley within a single day. We strive to minimize disruption to your daily routine while efficiently transforming your garage.
Absolutely! We understand that every homeowner in Maple Valley has unique requirements. Our garage storage systems can be fully customized to suit your specific needs and preferences. From choosing the components and materials to selecting personalized features, we work closely with you to create a solution that aligns perfectly with your vision.
The Best Choice for Your Garage Storage Needs
We understand the value of having garage storage options that perfectly suit your needs. Our top-of-the-line garage cabinets provide ample storage space, ensuring everything from your power tools to cleaning supplies has its dedicated spot.
No more wasting time searching through cluttered shelves or tripping over plastic bins. Our custom-designed systems offer seamless organization for your sports equipment, garden supplies, and even those treasured holiday decorations.
Work with us to enjoy:
Time To Schedule Your Complimentary Consultation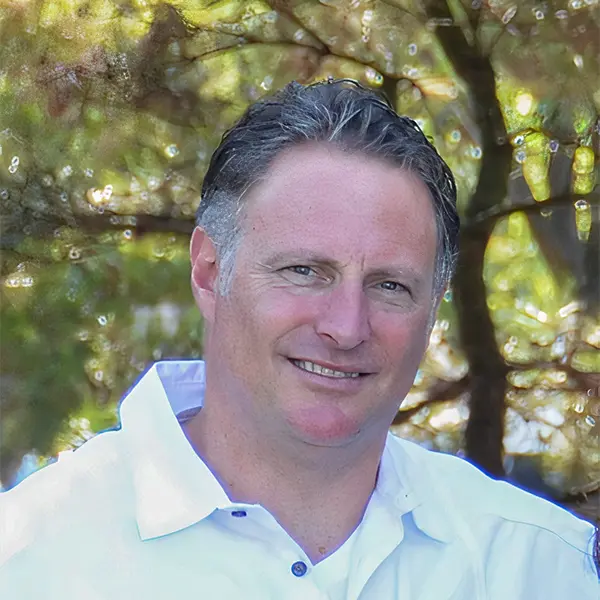 Don't settle for a cluttered and disorganized garage. Let Creative Closets be your partner in achieving the garage organization of your dreams.
Contact us today at (425) 428-5073 to explore the limitless possibilities and embark on a journey to transform your garage into a haven of order and efficiency.