3 Considerations Before Installing Garage Cabinets & Workbenches
May 11, 2022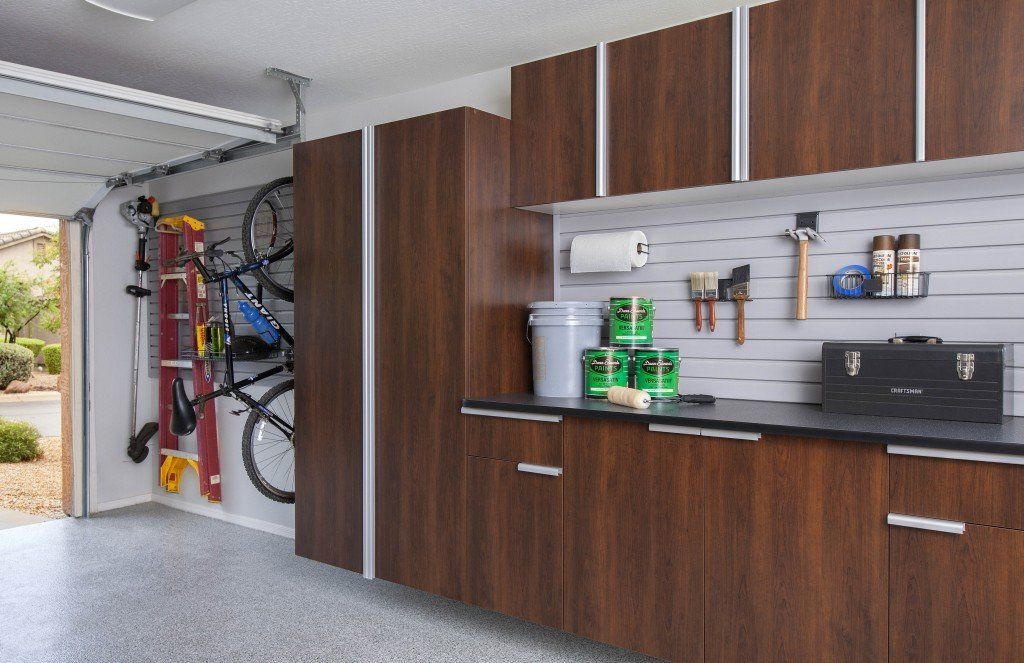 If you were to install garage cabinets or workbenches, it's important to consider future planning before initiating any remodeling project. When it comes to giving your home a makeover, having a long-term outlook will make the difference between an average, ad-hoc looking home in Bellevue, and a high-quality and balanced home.
There will come a time when you will want to upgrade or expand on your
garage design
and/or layout so to minimize wasted energy and money, be sure to keep the following insights in mind.
Do You Need a Garage Workbench?
The common persona attached to using a workbench is usually a handyman, woodworker or anyone in the construction field. If these personas fit you, then it goes without saying that a workbench is absolutely necessary if you're to be productive. Without a garage workbench to work on, nothing will get done, which makes this one of the TOP priorities when it comes to renovating your garage in Bellevue.
What if you're not a handyman or are into one of the trades or hobbies listed above? Do you need a garage workbench? Well here's a better question, how beneficial would it be if you had counter space in your garage with all the tools you need within arm's reach? What if you had something simple you wanted to fix, a project you want to work on that is too messy for indoors, or wanted space to work on anything when the family is asleep?
You see, there are plenty of circumstances where having a proper functional and accessible workbench is almost essential for any household. This can also be viewed as being prepared for the unknown that is bound to occur.
Which to Get First? Garage Workbench or Cabinets?
Usually when installing garage organizers, the thoughts about garage storage cabinets and workbenches are separate. However, if you want a seamless integration, matching design, and a garage organizational system that will keep you satisfied for decades to come, doing it right from the beginning is absolutely essential and will save you time, energy and money in the long term.
Too often, instant gratification becomes the "go-to" solution and it is this very reason that contentment and the idea of being "worry-free" seem so unattainable. You can begin the journey to having peace-of-mind by first developing a sustainable and functional garage organization system.
For those who have a smaller budget, you can begin by installing cabinets around your workbench area and expand later. This way, you'll have a workbench area that you can take advantage of immediately and you'll have some storage space to keep all your tools and accessories in one place. One thing to keep in mind is the placement of your workbench and planning ahead on your future storage organizers (such as taller cabinets and vertical
wall organizers
). You will thank yourself later for planning for future expansion.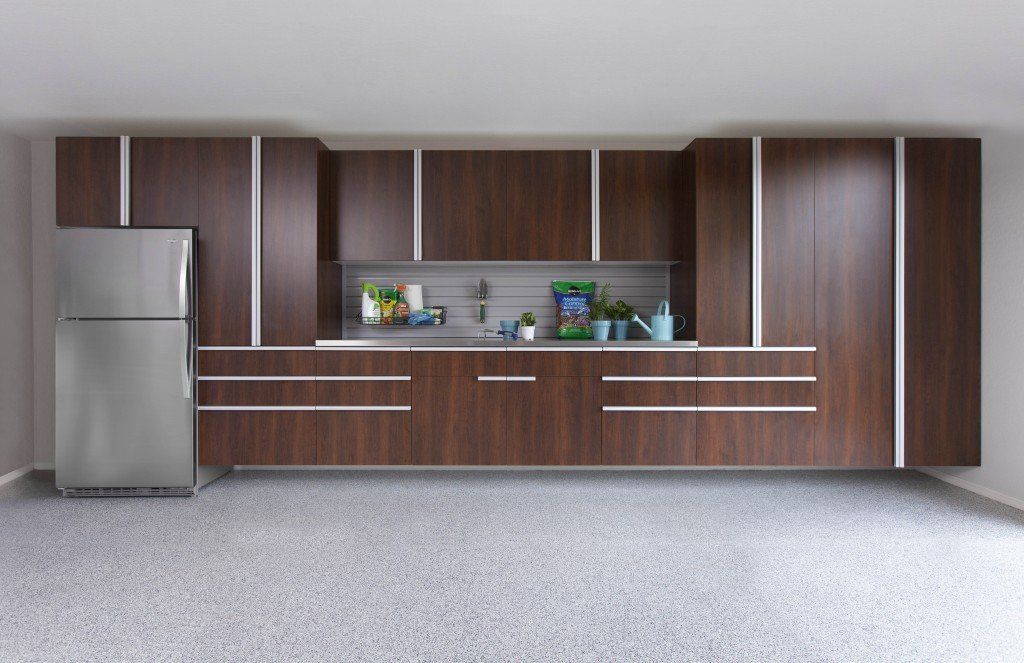 Zoning of Garage Cabinets and Workbench
Here is where understanding workflow and future planning is imperative. One of the main reasons why the garage is one of the most under-utilized storage spaces in many homes is due to the lack of foresight with family organization in mind. One way to picture your simple redesign is by assigning organizing "zones" to each section of your garage. You'll find that your garage feels bigger and yes, it can be a cause for celebration =)
Although all the pictures you see show different designs and layouts, the zones listed below are a great way to get started.
Frequently Used Outdoor Items
Going from the garage door inwards, let's start with the Frequently Used Items Zone. This is where all of your outdoors items such as, brooms, ladders and sports equipment are stored.
Long, Tall, Thin Storage
This zone will be in the midpoint area of the wall where your car doors will be opening towards. This is where all of your shovels, rakes, and other yard equipment are hung on the walls.
Large Item Storage
This is where your less frequently used items are stored. Rule of thumb – The rarer the use, the higher the placement. This area is perfect for camping gear, seasonal items, and larger items or even storage containers. The perfect placement of this zone will be in the furthest corner from the garage door and the door to the house.
Workspace Zone
The workspace zone is most accessible when it's closer to the door entering in and out of the house. Ideally, it can be placed between the Large Item Storage zone (corner furthest from both doors) and the Need It Now Zone (house door).
---
Conclusion
Plan ahead and save yourself time, energy and money in the future. Drafting a plan now will give you a deeper sense of satisfaction and accomplishment because you'll be disciplined and responsible for your household. Not only will you have that peace-of-mind but your productivity will increase, you'll have another functional space at your house, and your home value will increase if done properly.
We understand that a garage makeover can be a daunting task, but you don't have to figure all this yourself. Even the handyman or woodworker makes mistakes even after years of honing their craft. The best suggestion would be to seek professional advice so if you're in the Bellevue area, feel free to schedule your Free Design and Consultation!