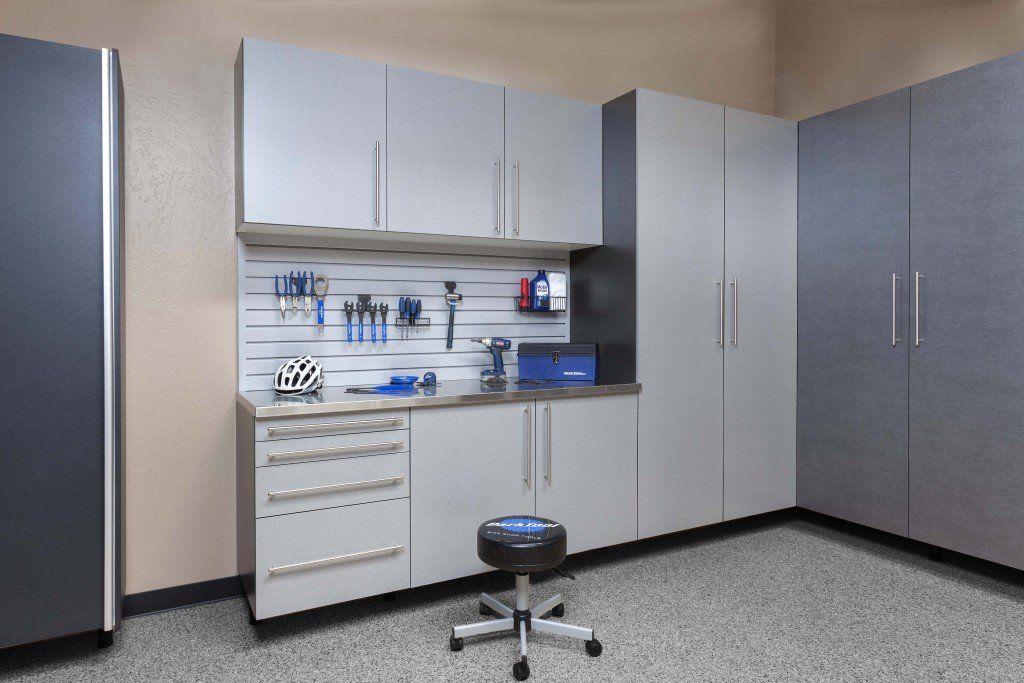 When it comes to your garage organization in Bellevue, you can either try a temporary ad-hoc solution or you can do it right from the beginning once and enjoy the entire process. Although there are many garage organizer options, your ability to organize comes down to what resources you have available.
In this article, we will go over some essentials worth considering, how they increase your workflow efficiency and more importantly, give you the priceless "peace-of-mind".
Examining Your Garage Organization Resources | Bellevue
Your ability to organize hugely depends on what organizational systems you have in place. There are different styles and types that are built for different functions and the key to staying organized is to have a place for everything.
As you may imagine, we all have items of various sizes and some are used more frequently than others. Not only do you have to consider the best place to put your items, but your workflow is just as important, allowing your frequently used items to be easily accessible.
Here are great organizational systems that are a must when it comes to creating a permanent solution.
Organizing with Garage Cabinets
By utilizing custom garage cabinets, you can keep your garage storage clutter-free and organized. Most DIY garage cabinets are open shelves which can be great for some, but having all your items exposed can give your garage a cluttered feel. Try having closed garage cabinets to create a sense of tranquility and zen.
Determine what items are frequently used and keep those items close to the house-door. Place outdoor items, lawn tools and bicycles next to the outside garage door for intuitive workflow. Don't forget to have a workbench counter space which will be very useful for a variety of activities and tasks, which also allows for intuitive drawers underneath for easily accessible tools and accessories.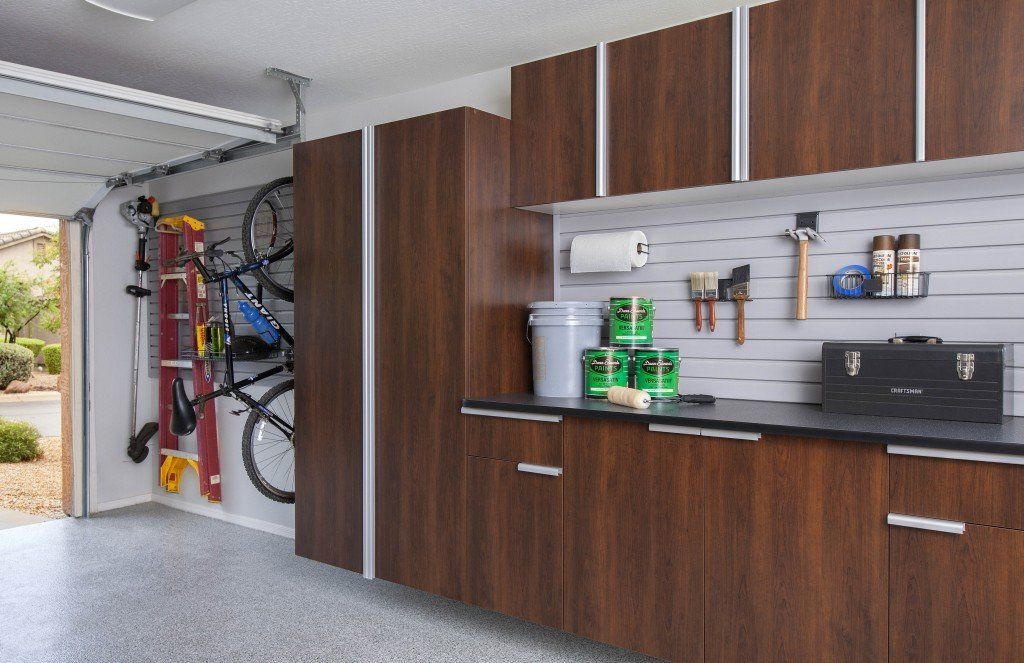 The Gridwall or Slatwall System
For a garage organization system, you can either choose to have floating garage cabinets or freestanding cabinets. With both options, you can choose either the Gridwall or Slatwall
wall storage
system. Gridwalls are the separate metal grids (black) used to hang accessories. Slatwalls look like panels (grey) and can be extended to the full length of your garage wall if desired, allowing you to hang accessories just about anywhere.
The advantage of having floating cabinets is that you won't have to worry about water damage, not to mention how easy floor-cleaning is without garage-cabinet legs in the way. By using the Gridwall or Slatwall system, accessory hooks can be installed anywhere to hold just about anything you can imagine – thus, fully maximizing your garage wall for a superior organization system.
Garage Organization Accessories
Through the combination of various garage cabinet types, most of your items will have a home. However, there are still other accessories that don't seem to have a home and are more functional if they're hanging directly on the walls.
Use wall hooks to hold your frequently used tools above your workbench. Use basket accessories to hold car wash items, cans, and garden items. Hang your recycle bins on the slatwall system to keep your floor free of clutter. Use hook racks to hold your yard rakes and brooms.
Combining Garage Organization Systems for the Ultimate Solution | Bellevue
By combining use the Slatwall or Gridwall system, your
garage organization
is extremely customizable, allowing you to change it again at any time in the future. Furthermore, you'll be able to fully utilize every inch of the wall space for accessories or
garage cabinets
. Remember to plan out your garage first before installing anything and don't be afraid to get a free professional design consultation to get some inspiration.