The Best Garage Cabinets In Woodinville, WA
We build custom garage cabinets just the way you want them.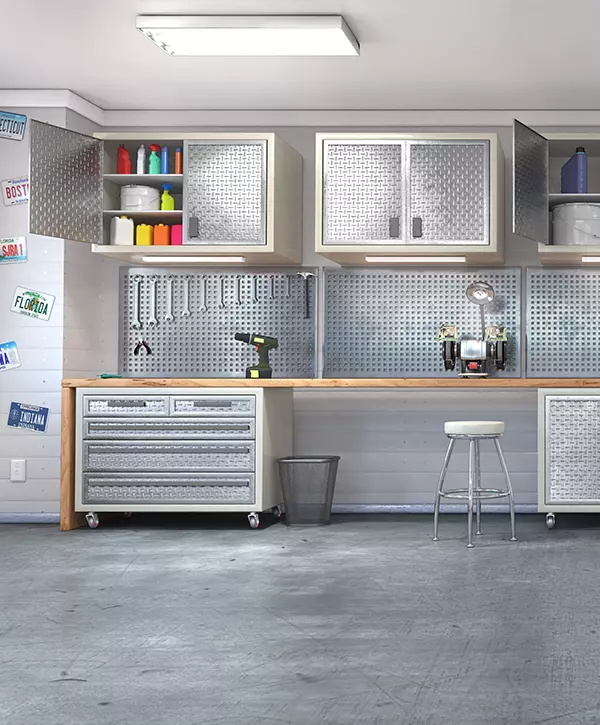 Transforming your garage into a well-organized and functional space is made easy with custom garage cabinets. These cabinets not only optimize storage but also facilitate a clean and clutter-free environment. From tools to equipment, they offer a solution that allows you to store items efficiently, freeing up room for your vehicles.
At Creative Closets, we leverage our extensive experience and exceptional craftsmanship to design and install bespoke garage cabinets that seamlessly integrate with your existing garage layout.
I used Creative Closets for our garage cabinets. They came out quickly to give me a quote. They were super professional and responsive. They followed up before the install date with all the details I needed. My installers did a fantastic job and went out of their way to make sure I was happy. The best value and service! Cannot recommend enough.
Woodinville Garage Cabinets Tailor-Made To Serve Your Needs
As experts in customized storage solutions, our focus lies in creating practical, long-lasting, and visually appealing storage options tailored to your specific requirements. Our goal is to turn your garage into a space that's not only functional but also organized. When you choose Creative
Closets for your garage cabinets, you can expect:
Get in touch with us today to schedule a personalized consultation. We'll work with you to design a garage storage solution that complements your garage's overall aesthetics.
Common Features Of Garage Cabinets In Woodinville
Our garage cabinets in Woodinville are characterized by certain unique features that set them apart in the market. As you continue to read, you'll gain a deeper understanding of the specific attributes that make our products stand out, thereby helping you appreciate the unmatched quality and craftsmanship that goes into each piece we create.
Customize your storage with adjustable shelves that cater to items of various sizes. From paint cans to power tools, these shelves prevent wasted space.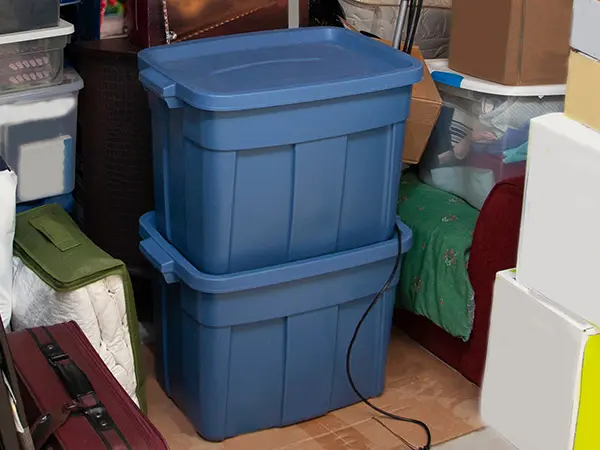 Storage Boxes and Baskets
Store similar items together using storage boxes and baskets. They provide a straightforward solution for keeping screws and seasonal decorations neatly organized and easily accessible.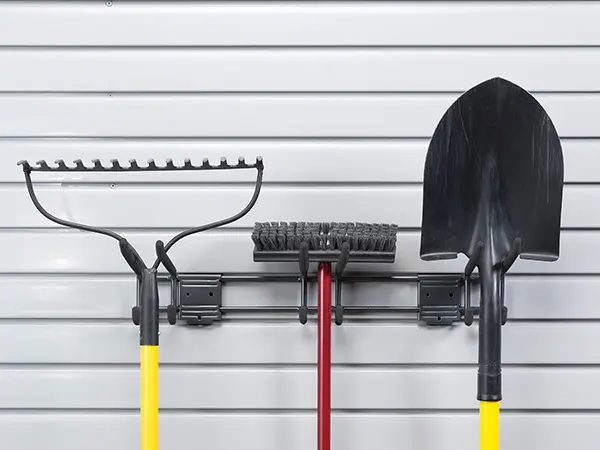 Maximize vertical space with hooks that accommodate items like bicycles and gardening tools. Hang bicycles by their wheels, mount tools on hooks, and keep ladders off the ground.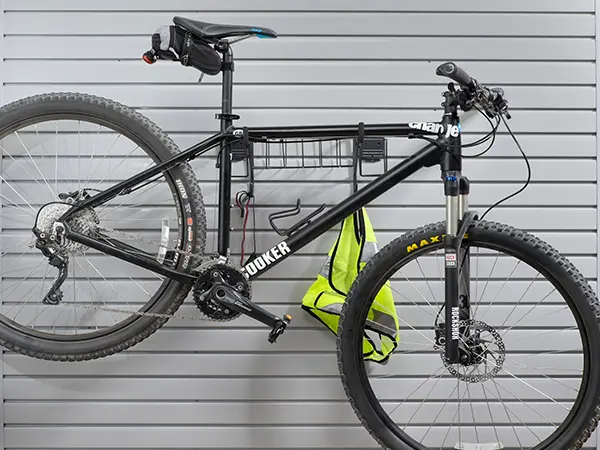 Sports enthusiasts will appreciate dedicated racks for equipment like bats, balls, helmets, and skateboards. These racks create an organized space for athletic gear.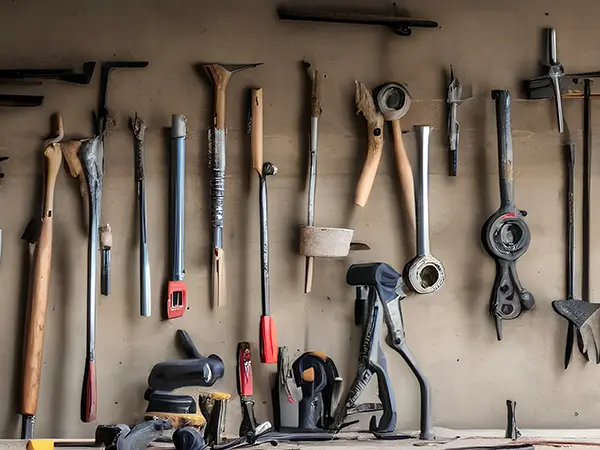 Maintain an orderly workspace with dedicated spots for each tool. Prevent tools from getting lost by utilizing tool racks for hammers, screwdrivers, power drills, and more.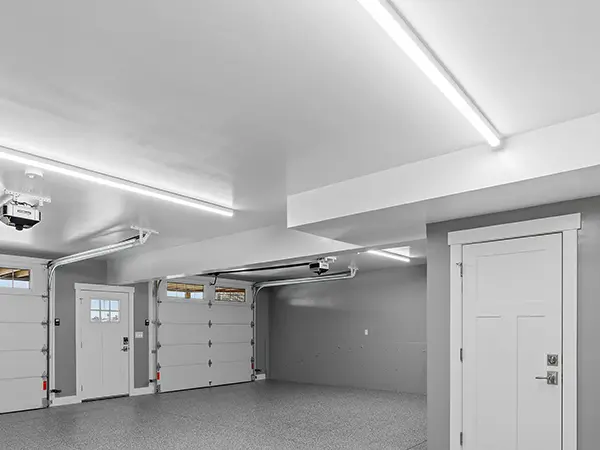 Ensure visibility in all corners of your garage with integrated cabinet lights. No more searching in the dark – these lights enhance safety and efficiency.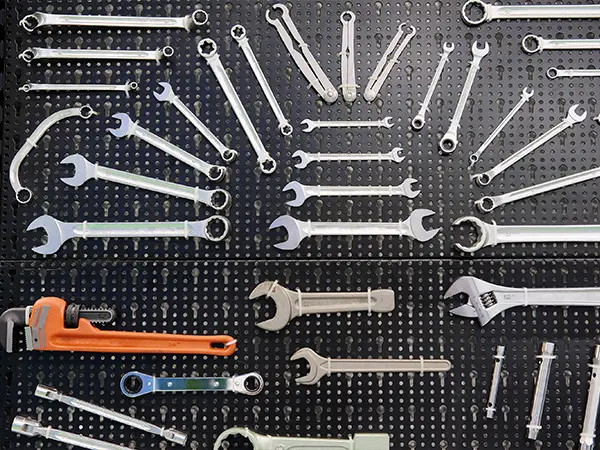 Customize your storage layout with versatile slatwall panels. Hang accessories like hooks, shelves, and baskets according to your changing needs.
A well-equipped workbench is a vital asset for DIY enthusiasts. Utilize built-in storage beneath the workbench for organized tools and supply storage.
Creative Closets is committed to understanding your garage storage needs and creating dedicated spaces for each item. We provide top-quality, customizable garage cabinets and storage options that optimize your available space.
A Flawless Experience From Start To Finish
3 Outstanding Advantages of Our Woodinville Garage Cabinets
Our garage cabinets have been meticulously crafted with meticulous attention to detail, ensuring their long-lasting performance and exceptional benefits for years to come.
Embrace worry-free storage with our cabinets – they come with seamlessly integrated backings and hinges, ensuring your valuables are always secure. Say goodbye to concerns about scratched walls or misplaced items. Moreover, keeping the insides of these cabinets clean is a breeze, guaranteeing effortless maintenance.
Our finishes are strengthened with thermally-fused laminate, employing advanced technology to ensure our cabinets are exceptionally durable against chipping, fading, peeling, and bubbling. By selecting our cabinets, you are making an investment in a storage solution that is designed to endure the test of time.
All shelves in our cabinets are one inch thick, ensuring they can effortlessly support up to 100 pounds of weight. Whether you're storing seasonal items or heavy equipment, our strong shelves are up to the challenge, keeping your belongings well-organized and well-supported.
Contact us to learn more about our custom-made garage cabinets in Woodinville and book a complimentary in-home showroom appointment that saves you the time and effort of having to visit showrooms over and over again.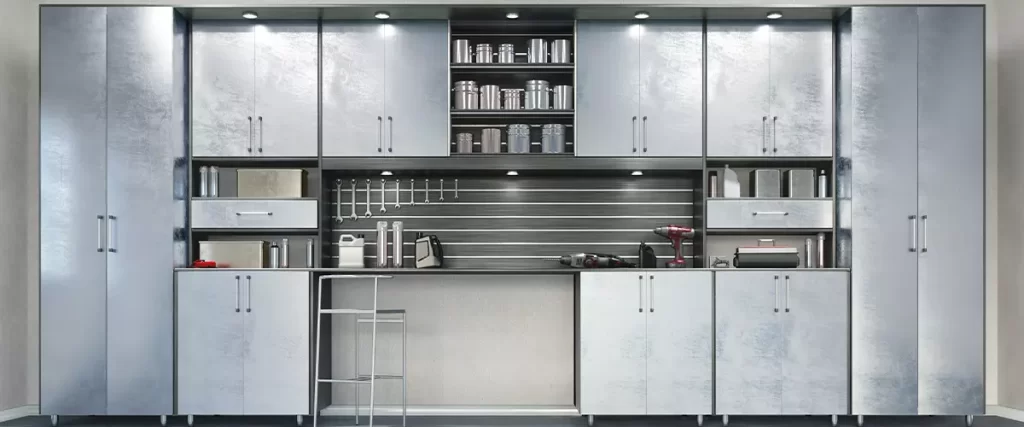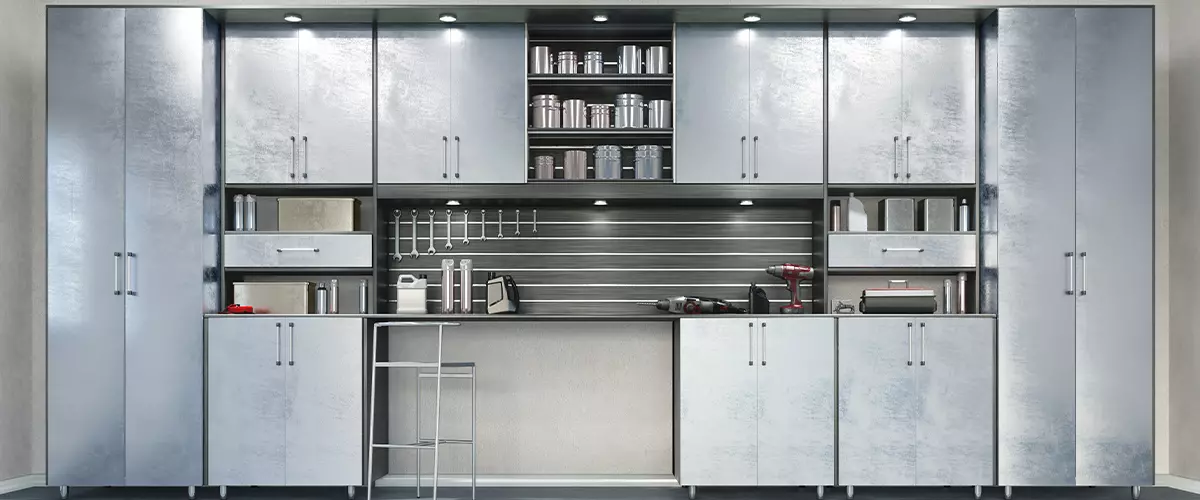 Understanding Garage Cabinets Cost In Woodinville
Looking for a super efficient way to keep your tools, gardening supplies, and other stuff safe and easily accessible? Our garage cabinets are just what you need! At Creative Closets, we get that finding the perfect cabinets to fit your needs and budget is a big deal.
We've got some numbers and costs from our previous garage storage projects to show you just how awesome we are at delivering top-notch results.
Keep in mind that the cost of your garage might vary depending on your specific requirements. To give you an accurate price, we'll need to measure your garage, chat about your storage needs, and take other relevant factors into consideration.
The size of the cabinets directly affects the amount of material needed to construct them. Larger cabinets require more wood, hardware, and finishing materials, which can drive up the cost.
Larger cabinets usually require more intricate construction and assembly, leading to increased labor time. The complexity of the configuration, such as special compartments, drawers, or unique shapes, can also impact labor costs.
In a previous project, we installed custom garage cabinets on a 20′ wall for around $3,500. These cabinets featured full-length handles, over 10 storage areas, and a sleek pewter finish.
Cabinets with unique configurations, sizes, or special features will require more customization in design and manufacturing. This can involve additional engineering and planning, which can raise the overall cost.
The purpose and function of the cabinets can influence the cost. Cabinets with sophisticated features, like motorized mechanisms or integrated electrical outlets, may have higher associated costs.
Imagine installing tall cabinets with a convenient workbench and a Slatwall tool storage system. The ballpark range for this setup is $8,500 to $9,000, depending on cabinet size and workbench specifications. For a more expansive setup with overhead storage racks and cabinets towering over your workbench, expect a price range of around $11,000.
The choice of materials and finishes can affect cost. Premium materials and finishes can add to the overall expenses, especially when used in larger cabinets.
Certain configurations and sizes might involve intricate design elements or complex joinery to achieve the desired aesthetics. These features can drive up the cost.
Larger or more complex cabinets may take longer to install, and their weight might necessitate additional support structures. This can result in higher installation costs.
Factors like wall conditions, integrated lighting, plumbing needs, and customization can increase installation costs. When budgeting for your garage cabinet project, consider these factors.
Looking for financing to get your garage cabinets faster? We're striving to make garage cabinets in Bothell more accessible, and we're ready to talk finance and tell you if you're eligible during our first home visit.
We had our garage renovated by Creative Closets and we're extremely happy. We had multiple cabinets installed, slat walls, overhead racks, etc. and our dream of having an organized garage is now a reality! Highly recommend the Creative Closets crew.
You're One Step Closer To Your New Garage Cabinets In Woodinville
At Creative Closets, we prioritize your preferences to drive our designs. We meticulously consider every inch of horizontal and vertical space to meet your unique needs.
Choose the storage solution that perfectly aligns with your lifestyle, and we will craft a tailored masterpiece that combines practicality with aesthetic appeal. No longer will you struggle to fit your garage into a generic mold – we believe in customization that suits you.
With us, you gain more than just a closet installer:
Upgrade Your Storage Game With Custom-Made Garage Cabinets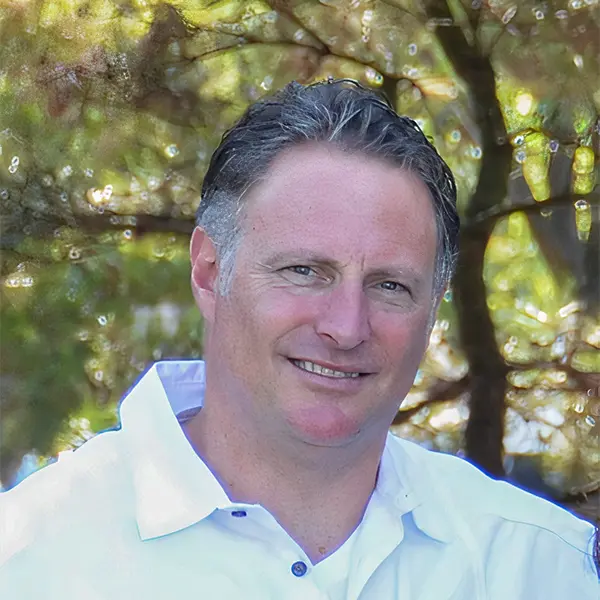 With our innovative solutions and personalized approach, we'll guide you every step of the way, from design to installation. Whether you need custom cabinets, durable flooring, or space-saving organizers, we have the expertise and experience to bring your vision to life.
So why wait? Take the first step towards transforming your garage today. Call us at (425) 428-5073 or simply click the button below to send us a message. Let's turn your garage into the functional and stylish space you've always dreamed of.