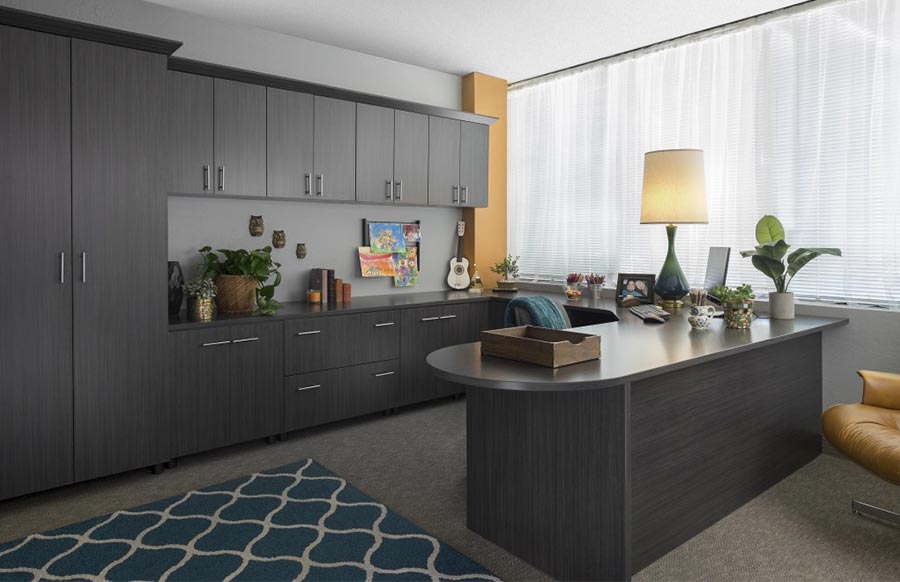 A custom home office is comfortable
Particularly if you are spending many hours per week working from home, you will want to be sure that you're avoiding wrist problems, back pain, eyestrain and other pitfalls of making do with an ergonomically incorrect workspace. Working from a chair that is too low, a table that is too high, or the living room sofa can actually lead to injury, which helps no one. When you have a workspace that is the proper size and at the proper height, as well as a comfortable chair with enough lumbar support, you'll be able to work better and more efficiently.
You'll have plenty of space for storage
You will be able to completely focus on work
When you are working from one of the main living areas of your home, it's very easy to become distracted. You'll be tempted to fold a load of laundry, answer the house phone, clean the bathroom, take the dog for a walk, split up squabbling children and do all sorts of things that will take your mind off of your work. When you have a home office that is separate from everything else, you'll be mentally "at work" and will be able to concentrate on the task at hand.
You'll be able to leave work at work