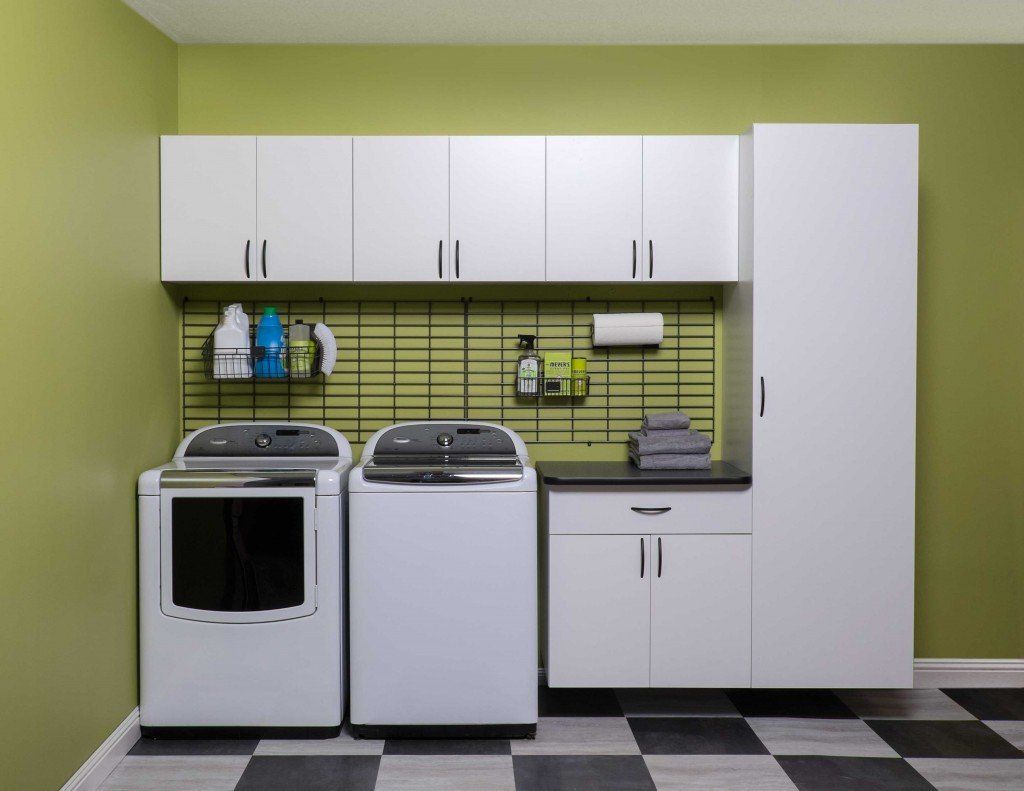 Some homes come equipped with a large, luxurious laundry room. Many, however, tend to stick these necessary appliances in as small an area as possible! Whether you have room to stretch in your laundry room or you barely have the space to step inside, there are some things you can do to open up the area and gain extra room for your laundry tasks. Once you have some breathing room in your utility area, you might even begin to enjoy doing laundry!
1. Install stackable appliances
This is not an inexpensive endeavor, but if you are in the market for a new washing machine and dryer anyway, it wouldn't hurt to look into the stackable type. These are made to fit in as small a space as a reach-in closet, so if you already have a laundry room, you will be opening up a lot of floor and wall space.
2. Put in wire shelving overhead
This is probably one of the least expensive and easiest ways to open up some more surface area in your laundry room. Wire shelving allows you to store your laundry detergent, bleach and pre-treatment solutions in a way that keeps them easily accessible. Also, you can hang clothing from hangers that you simply thread through the wires, if you need to hang something to dry or while it's waiting to be ironed.
3. Consider a Hanger Jack
If you don't have room for a dedicated place to hang clothing, putting up a Hanger Jack can help. This product lies nearly flush against the wall until you need it. At that time, you fold it out and it gives you a handy place to hang your hangers. This is a great way to organize clothing after it's ironed.
4. Install a fold-down ironing board
It can be such a pain to drag out the ironing board each week! Instead, put in an ironing board that folds down from the wall. This will allow you to get all of your ironing done without even leaving the laundry room. No more baskets of clean-but-wrinkled clothing hanging around in your bedroom or on the back of the couch!
5. Find a place for a narrow set of plastic drawers or bins
If you have even a foot of space, you can put in a set of plastic drawers. These could serve any one of a wide variety of purposes! Keep clothespins, dryer sheets or lingerie bags in them, for example. You could also use deeper bins as a way to separate laundry; fill each bin with either whites, darks or towels and when one is full, you simply throw a load in the wash.
Opening up space in your laundry room does not necessarily require a large investment of time or money. If you need more room in this area of your home but don't want to do any expensive remodeling, then think about how you can use your existing space in a more efficient manner. This strategy can actually be applied to any area of your home; never be afraid to think outside the box, and always consider vertical space as well as horizontal.