The Best Garage Cabinets In Tacoma
Be the envy of your neighbors with a sleek and organized garage!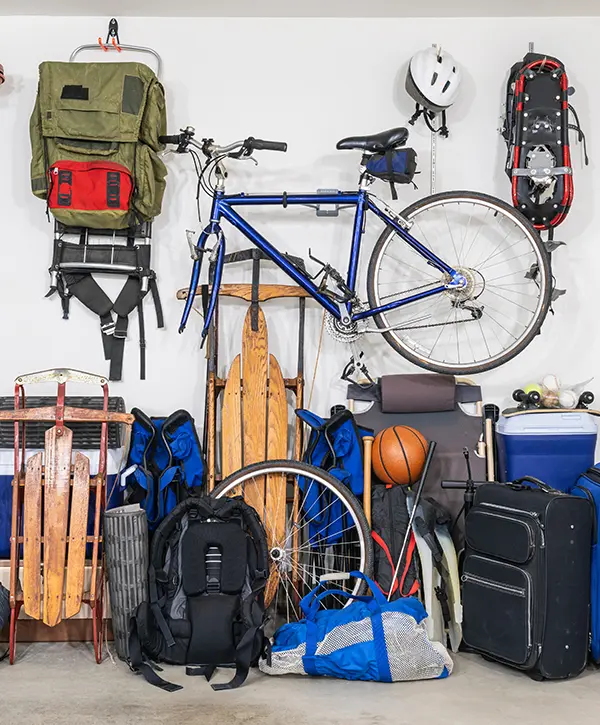 Is your garage a cluttered mess, leaving you feeling overwhelmed? Clutter brings us down, and there's plenty of science to back up this statement. Your home doesn't have to overwhelm you, which is where we come in.
We help transform cluttered garages into properly organized spaces with the best garage cabinets in Tacoma. 
Discover the ultimate storage solution for your garage with Creative Closets, as we bring the showroom experience to your house and help build your closets while you don't even have to leave your home.
We've used Creative Closets on three occasions to outfit three closets and a garage. The quality is fantastic. The price is great. The service is impeccable. If you're looking for great-quality at an affordable price, call Creative Closets.
Tacoma's Trustworthy Garage Cabinet Designers & Installers
At Creative Closets, we have been designing and installing garage cabinets in Tacoma for years. We specialize in customizing storage solutions to meet your storage needs while maximizing space within your existing parameters. 
Our team of experienced craftsman will work together with you, taking into account the goals and vision you have for your new organized space.
With us, you can unlock:
The Most Common Garage Cabinets Features In Tacoma Households
Choosing the storage solutions that will help you make the most of your daily garage use is important. There's no point in installing tool racks if you don't have any tools, just like you need adjustable shelves if you plan to store items of different sizes and heights.
Adjustable shelves in garage cabinets are a fantastic feature that can help you make the most of your storage space. These shelves can be easily changed and moved to fit items of different shapes and sizes. This means you won't be limited by fixed shelf heights, allowing you to store various items without any trouble.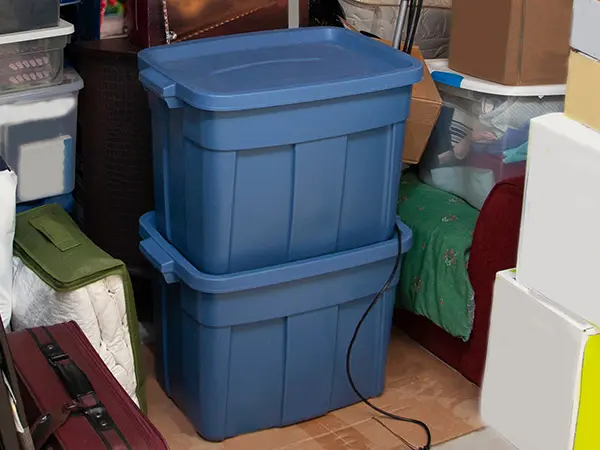 Storage Boxes and Baskets
When organizing your garage, storage boxes and baskets are a must-have. They are like must-have tools that help you keep everything in order. Professional organizers suggest using different types of storage containers specially designed for each area in your home, including the garage.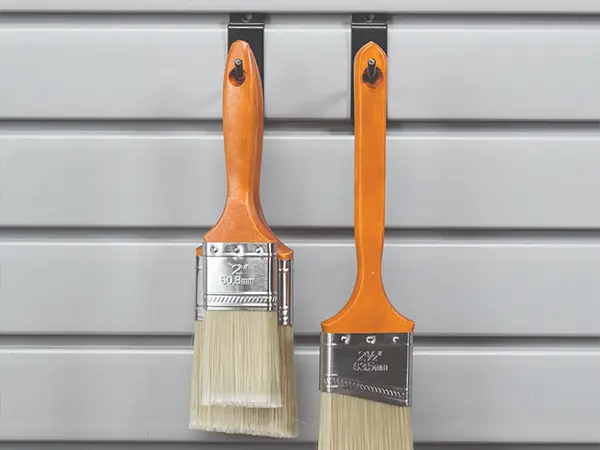 Garage cabinets are incredible because they can be customized to fit your needs perfectly. They come with different hooks that you can attach, making them ideal for keeping stuff off the floor. Hooks give you plenty of options to ensure your stored items are safe, secure, and easy to reach.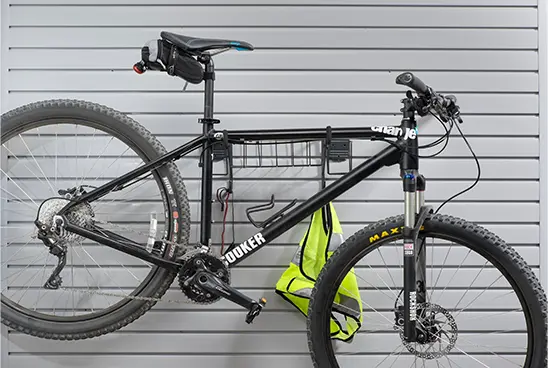 Sport racks come with adjustable hooks that allow you to hang different types of equipment, such as tennis rackets, baseball gloves, or soccer balls. You'll also find dedicated holders for bats and balls, ensuring they're neatly stored and ready for your next game. Some have convenient hanging loops where you can hang items like helmets, jerseys, or even backpacks.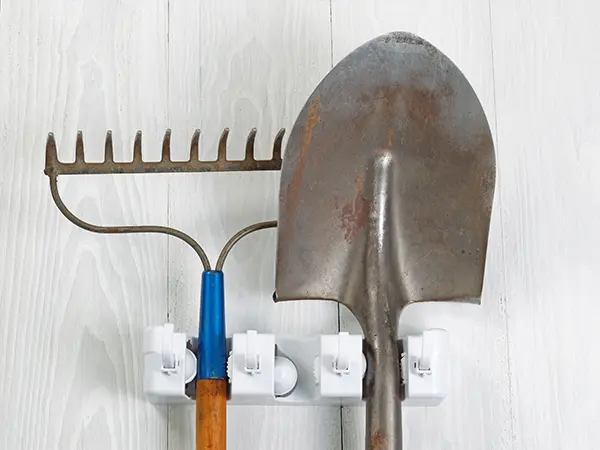 Tool racks come in different shapes, sizes, colors, and hardware features, making it easier than ever to store and organize your tools neatly and efficiently. From wrenches and screwdrivers to hammers and drills, you can find dedicated spaces and holders to accommodate various tools.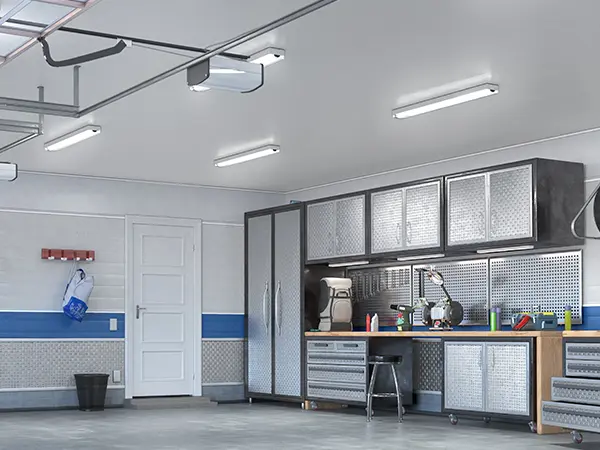 Garage cabinets with integrated lighting are one of the most popular features available. They provide visibility and safety when working in the garage, allowing you to navigate around safely without accidentally knocking over tools or boxes. Lighting also helps brighten up your workspace and can improve its aesthetics.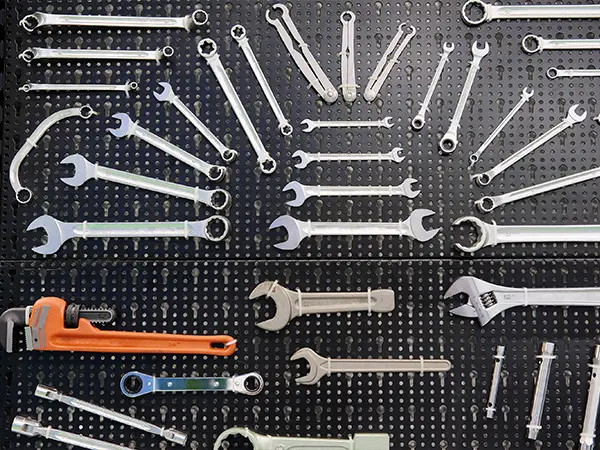 Slatwall organization revolutionizes the way you store your items by creating a multi-tiered system that keeps everything in its place. From gardening tools and sports equipment to power cords and hand tools, everything finds its rightful spot, making it easy to locate and access when needed.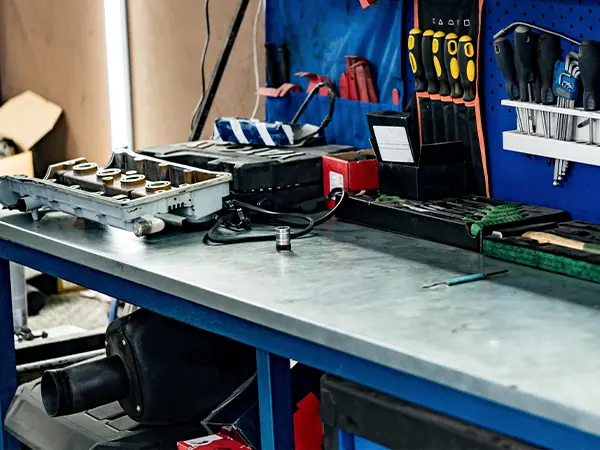 At Creative Closets, we understand the importance of a well-designed workbench tailored to your needs. Whether you're a DIY enthusiast, a hobbyist, or a professional, we can help you establish the perfect space for your workbench, even in smaller garages. No more struggling to find a suitable surface to work on or wasting precious time searching for misplaced tools.
We believe in the power of personalized solutions for your garage. That's why our dedicated designer will take the time to sit down with you and truly understand your expectations and how you utilize your garage space.
Your Neighbors Loved Us - And So Will You!
No matter where in Tacoma you live, we've got you covered with some of the best garage cabinets around here. Here's what people say about installing their new cabinets with us!
Broc and the installers were great! Very professional and attentive. Our experience with them was great and we love our closet and the shelving installed in our garage.
The gentlemen who showed up were quite professional. Before they began, they went over all the details with me. They removed all of the old closet and installed the new. When they left, they left the work area in the garage nice and clean.
Understanding Garage Cabinets Cost In Tacoma
All of our Tacoma clients are interested in getting prices upfront. Sadly, if we tried to provide pricing without measuring your space and determining what cabinets and accessories we need, we'd likely fail because of the uniqueness of your space.
The table below showcases some of our past projects' pricing, but they may not apply in your case.
| Garage Storage Project | What's Included | Price |
| --- | --- | --- |
| 20' Wall Of Cabinets & Workbench | Pewter cabinets, full-lenght handles, 10+ separate storage areas | $7,000 |
| Workbench & Slatwall Panel | Tall cabinets, workbench with top + bottom cabinets, Slatwall tool storage system | $9,000 |
| 22' Full Wall Cabinets & Slatwall | Tall cabinets, Slatwall system, workbench with cabinets and drawers, overhead storage | $11,000 |
Before we give you the cost of your future garage cabinets, there are a few things we have to consider first.
When it comes to garage cabinets, size and configuration play a crucial role in both functionality and cost. Our recent project serves as a testament to the possibilities that custom cabinet solutions offer. The affordable price of approximately $3,500 for this installation showcases our commitment to delivering exceptional value to our clients.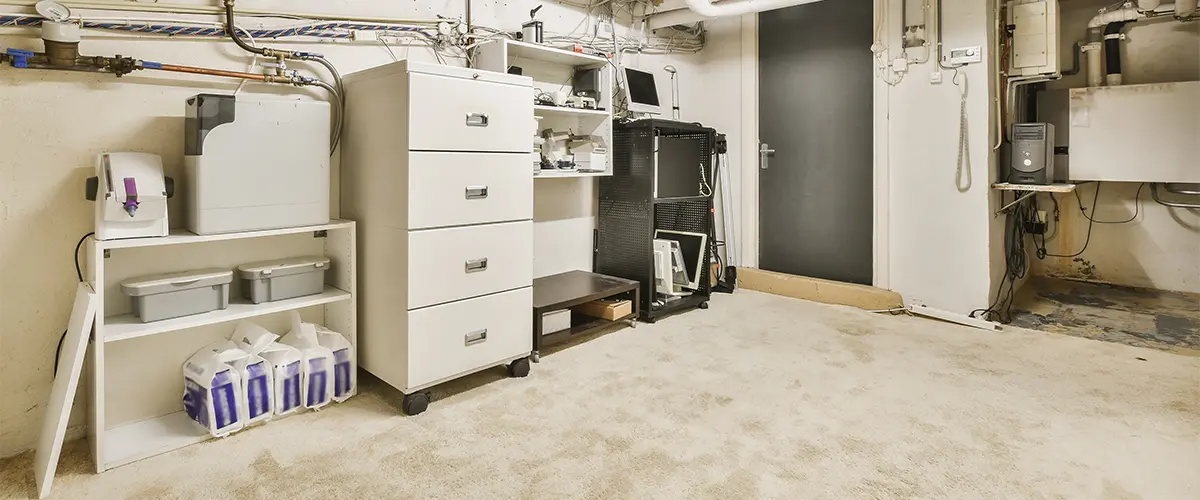 The level of customization and choice of accessories play a significant role in determining the cost of your garage project. Our tailored solutions offer a range of options to suit your needs. For example, our tall cabinet solution with an integrated workbench and Slatwall tool storage system is available at a cost of $8,500 to $9,000, depending on the required size.
If you're looking for additional features such as overhead storage racks and cabinets above the workbench, the price may increase to approximately $11,000 for larger systems.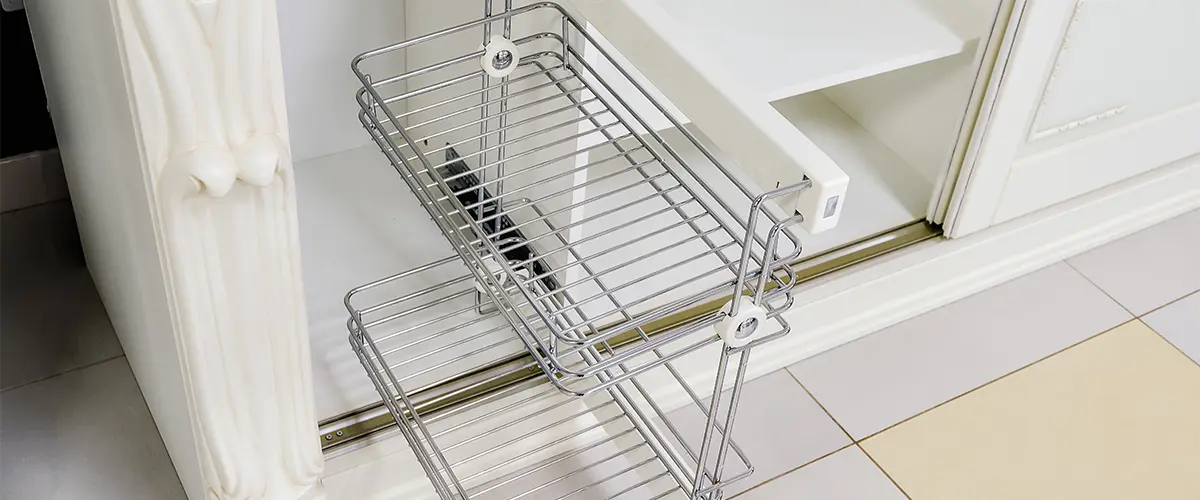 When it comes to customization, think about having specialized compartments in your garage cabinets. These compartments are designed to accommodate specific items like power tools, gardening equipment, or sporting gear. While these compartments offer great organization and convenience, they may require extra materials and labor to build, increasing the cost.
The same thing goes for fancy finish options and colors. Luckily, we have many beautiful colors to choose from, so you can easily find something to match your taste.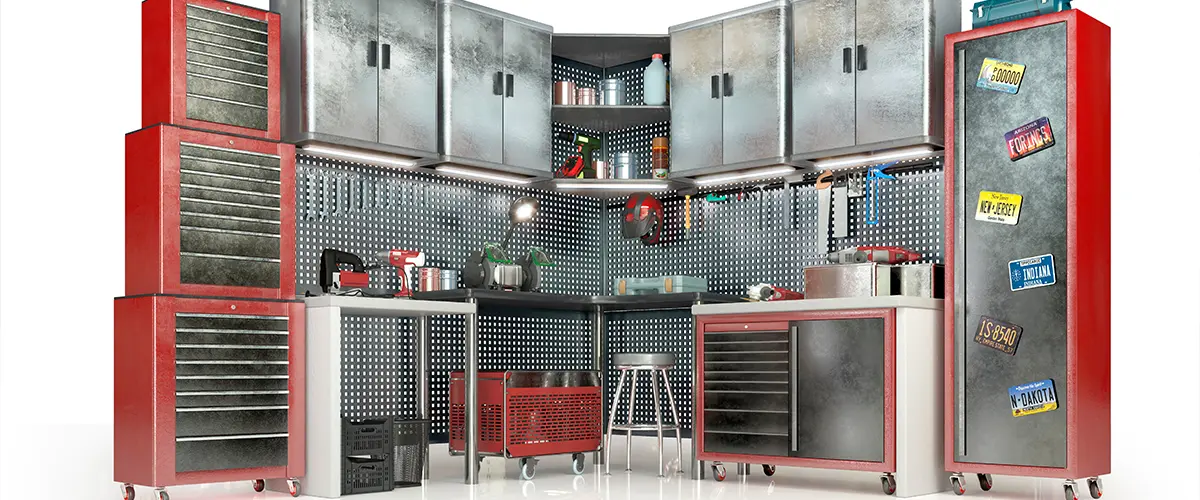 The condition of your garage walls and any electrical or plumbing requirements can impact the cost of installing garage cabinets. If your walls need preparation or repairs, it may increase the installation cost.
Additionally, integrated lighting or plumbing needs can involve additional expenses. We'll assess these factors during our consultation to provide a detailed breakdown of the costs involved.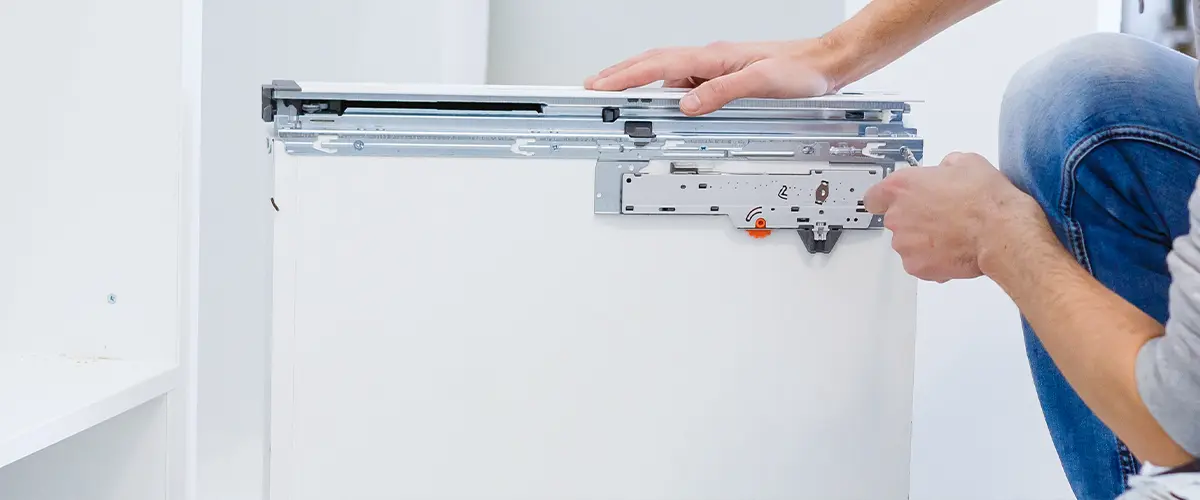 Contact us at Creative Closets today to learn more about our thermally-fused cabinets and start transforming your garage into a space of unparalleled organization and efficiency.
Here's How Everything Goes...
What Sets Our Garage Cabinets Apart
Unlike pre-made garage cabinets that offer limited customization options, our cabinets are designed to be highly customizable. You have the freedom to choose the size, layout, and configuration that best suits your needs. Create a storage solution that is tailored specifically to your garage, maximizing its functionality and organization.
Time to let forget about items disappearing behind your cabinets. Our garage cabinets come with integrated backings, ensuring that everything stays in its designated place. You can confidently store your belongings, knowing that your walls are protected from scratches and damage.
We believe in providing cabinets that are built to withstand the test of time. Our garage cabinets feature thermally-fused laminate finishes that are resistant to chipping, fading, peeling, and bubbling. With a lifetime warranty included, you can rest easy knowing that your investment is protected and will maintain its pristine appearance for years to come.
No more worries about shelves buckling under the weight of your items. Our cabinets are equipped with sturdy one-inch thick shelves that can support up to 100 pounds. This means you can safely store heavier tools, equipment, and belongings without compromising the stability of the shelves. Organize with confidence, knowing that your items are secure and accessible.
Common Garage Cabinets Questions
We had our garage renovated by Creative Closets and we're extremely happy. We had multiple cabinets installed, slat walls, overhead racks, etc. and our dream of having an organized garage is now a reality! Highly recommend the Creative Closets crew.
Upgrade Your Garage To The Next Level
You don't need a standard garage cabinet that you have to assemble yourself. You need someone to take this responsibility off your shoulders and do the best job possible in making storage solutions that actually serve you. 
We're here to help with that, so let's schedule that 60-90 min appointment where we plan everything (but the kitchen sink).
With us, you're on the right track to:
Tacoma's Beloved Garage Storage Solution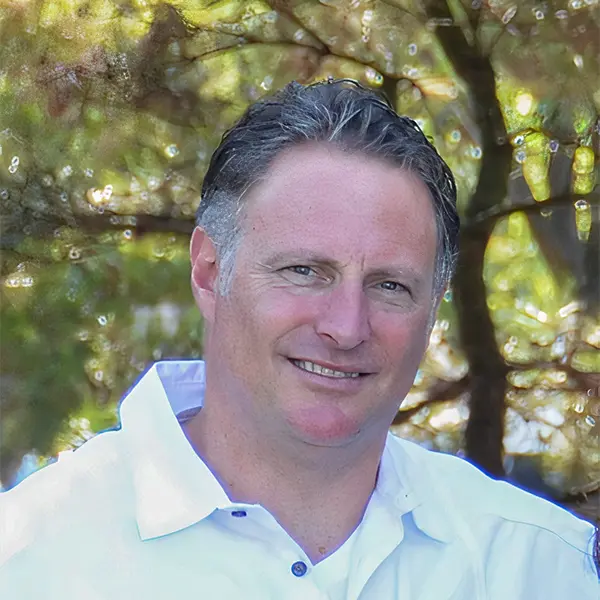 Take the first step towards reclaiming your space and embracing a new level of functionality. Contact us today at (425) 428-5073 and unlock your garage's full potential with our exceptional services and unrivaled customer experience.