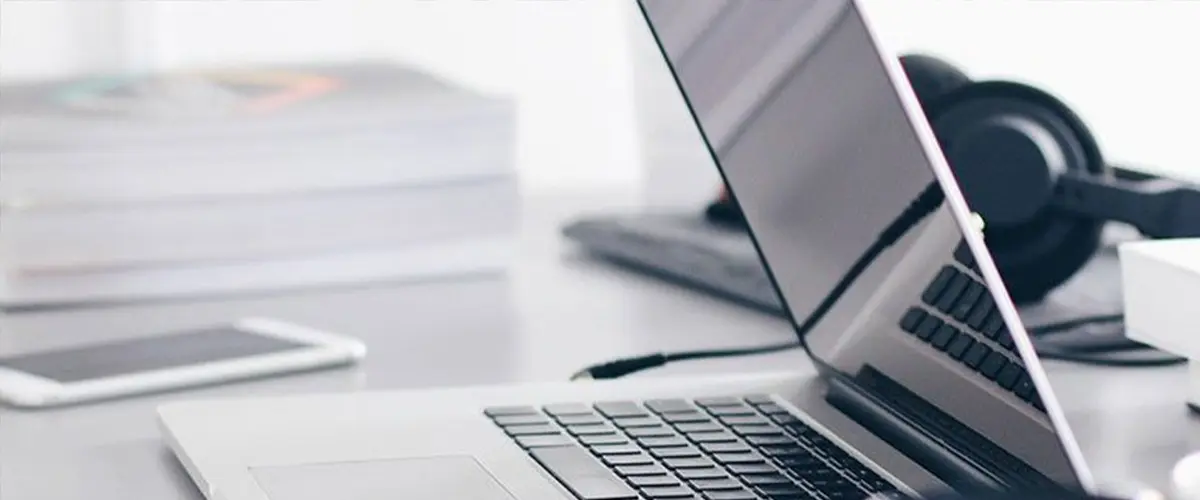 Is your home ready for a home office makeover, but you're not quite sure where to start? Finding the ambition and creativity to makeover your home office can be challenging for anyone, especially if you are limited on space. However, it could be the best decision you make to jumpstart productivity while working from home.
When giving any small home office a makeover, there are five important things to always keep in mind:
Functionality
Visuality
Character
Multifunctional
Minimalism
Here are a few small home office ideas to help spark some inspiration for you to create the perfect space for you!
Crafting The Perfect Workspace - Invest In A Space-Saving Desk
Everyone's needs are different, which means no home office will resemble that of someone else's. However, one thing every person needs is a sturdy desk with plenty of space and, because working from home means you may be running low on space, you will want something that either saves space or adds space for storage.
If you're someone who is keen on organization, you may want to consider purchasing a desk with drawers and additional compartments. These are great in preventing you from looking all over the place for sticky notes or miscellaneous items that often get misplaced. Additionally, these are also great for storing cables and other pieces of equipment that you may not need on a daily basis.
Another great idea is if you're running low on square footage, but still want to save space, add in some wall cabinets to your home office. Memphis Garage & Closets further explains the usefulness of home office cabinets in Five Tips to Makeover Your Home Office. Not only are cabinets incredibly functional, but they can also be custom made to match your style and storage needs.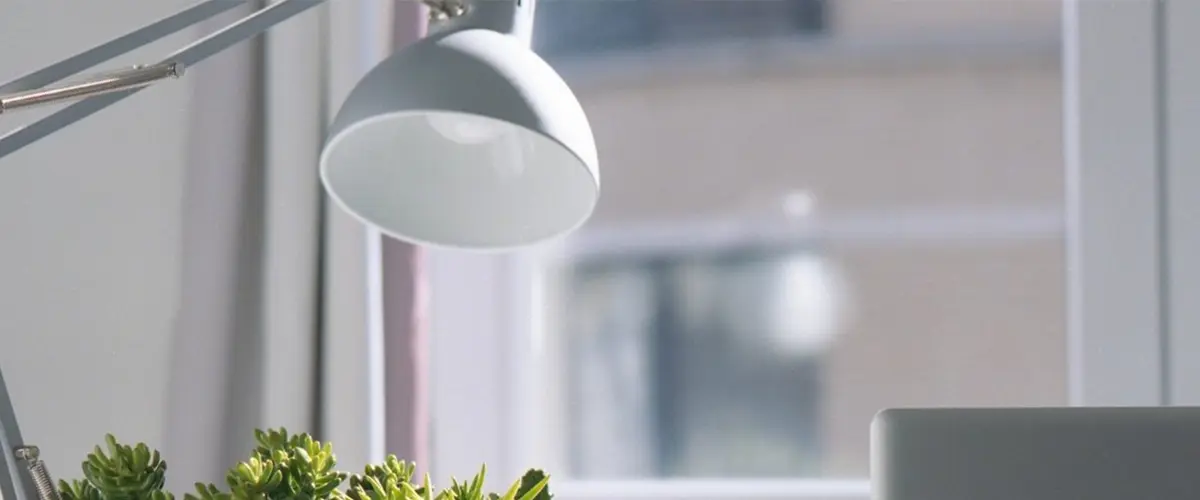 One benefit that often gets overlooked when working from home is that you no longer have to work under the excruciating overhead lights found in most office buildings. That being said, not every home is outfitted with excellent lighting, either, which means you will also want to consider adding a mixture of lighting to your new home office.
For smaller home offices, sconces offer an excellent light source that works well with any room and does a great job at saving space and cord clutter. You may also want to consider adding a desk lamp, in which case a wrought iron lamp is a great choice that adds a unique touch to any home office.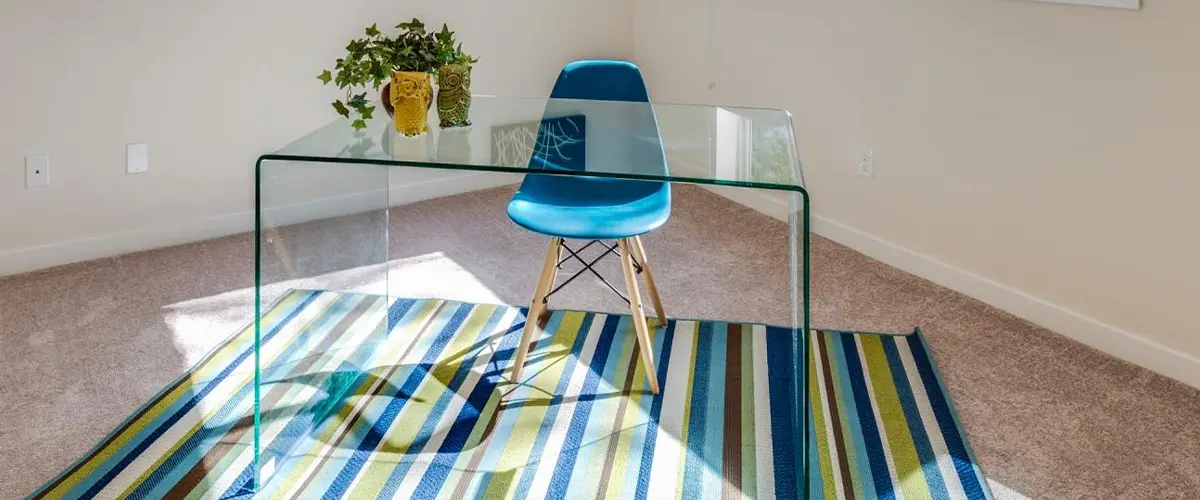 Just because you are working from home doesn't mean you can't have a little fun with your new office space, regardless of the size. Your home office should be an extension of your personality, which means it deserves some personal decoration.
One great way to mix up your home office a bit is by adding an area rug. Not only do area rugs make the room feel cozier, but they also do a great job of tying a room together and they come in different sizes for small and large spaces. However, if you prefer something else, you could also consider adding some handpicked artwork. If all else fails, plants and greenery offer a never-fail solution.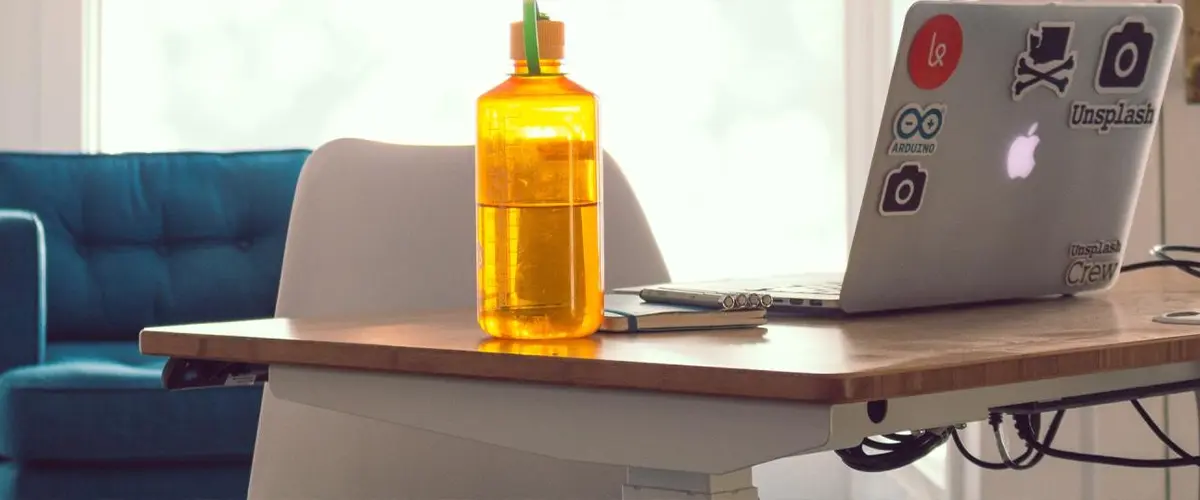 Another important thing to consider when recreating your home office is that the space doesn't need to only serve as a home office and can, in fact, be a multipurpose room. Whether you have kids or a spouse, to get the maximum amount of use out of the room, consider other ways in which it can be used as well. Even a small space can serve multiple purposes.
One great way to do this is by adding one or two comfy chairs so that the room is more welcoming to others. If your room allows for it, a comfortable couch or loveseat is another excellent way to be multifunctional, while also tying in the rest of the home.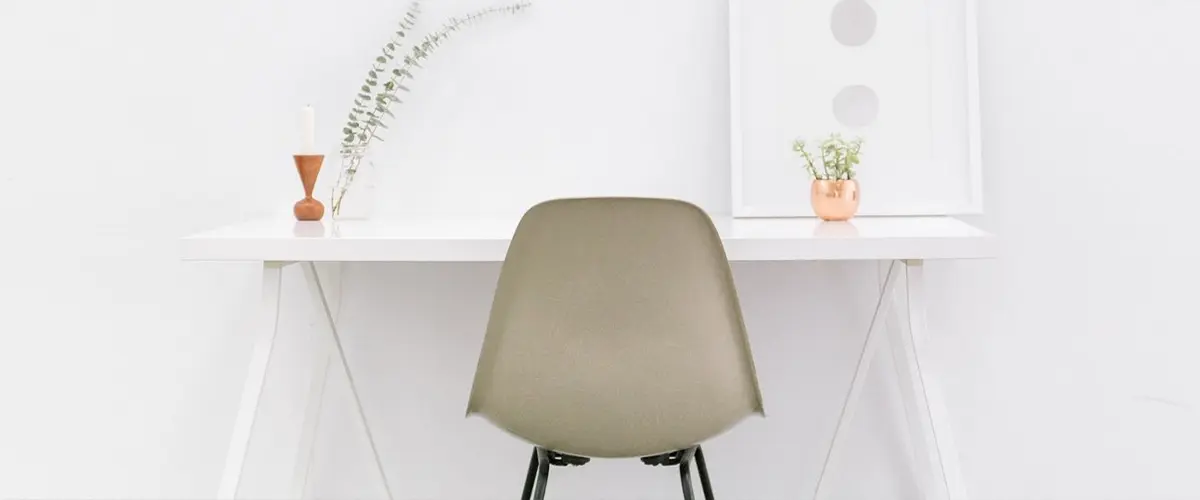 The whole point of making over your home office is to make it a less stressful room to be in during the week. Thus, don't spend too much time or energy with decisions about what to add to your home office. If you find yourself having a difficult time with a decision, take a step back and move on to the next item.
A home office makeover doesn't need to be complete in one day. In fact, it might even be better for you to gather the essentials for your home office and add to it along the way.
Create The Perfect Home Office For You
The energy you get from a room is everything, especially when it's a room that you will be spending roughly 40 hours in each week. That's why having a home office that matches your needs, both professionally and aesthetically, is one of the best ways to set yourself up for success. Whether your small nook or guest room has been turned into your home office for the time being, taking any of these ideas and putting your personal twist on them can turn just about any room in your home into an excellent home office.
A home office makeover doesn't need to be complete in one day. In fact, it might even be better for you to gather the essentials for your home office and add to it along the way.