Suitable for small guest bedrooms or office/bedroom combos, a Murphy bed is a pioneering piece of furniture designed to save space. This compact bed neatly folds up into the wall, providing you with a lot more floor space.
While the costs of Murphy beds vary greatly, they're well worth the investment and include dozens of perks, including: 
If you're still on the fence about investing in a Murphy bed, here are six reasons why you should take the plunge.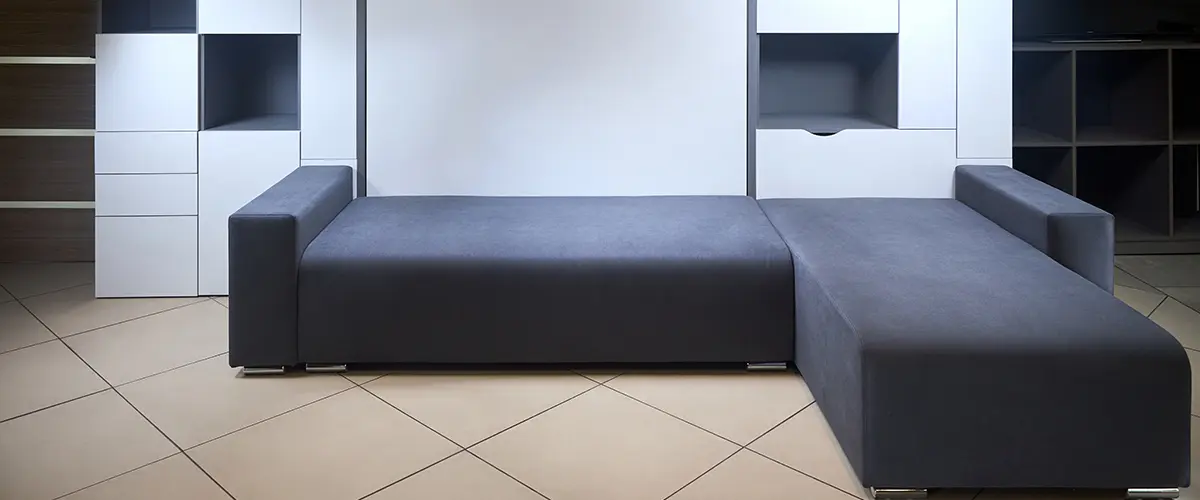 #1. Frees Up Precious Floor Space
Many people select Murphy beds based on their unique features, size, and different storage solutions. When buying a Murphy bed, your options are endless! This type of bed can effortlessly be tucked away into the wall when it's not in use. If a guest is staying over, you can easily pull the Murphy bed down from its hideaway to create a serene sleeping space.
For homes that are short on space, one room may serve many purposes. If your home office also functions as a guest room when you have loved ones over, a Murphy bed will make storage a breeze and free up floor space for your office furniture.
#2. Transforms A Spare Space Into An Extra Bedroom
Did you know that you can increase your home's value by adding a second or third bedroom? That's right! 
A new bedroom can boost your home's overall value by as much as 15%, according to newsliver.com. However, you can skip all of the headaches and hassles of adding an addition to your home by simply installing a Murphy bed in an unused room.
A Murphy bed can instantly transform a home office, playroom, or empty room into a functional bedroom. By spending a little on a Murphy bed, you'll be gaining a lot.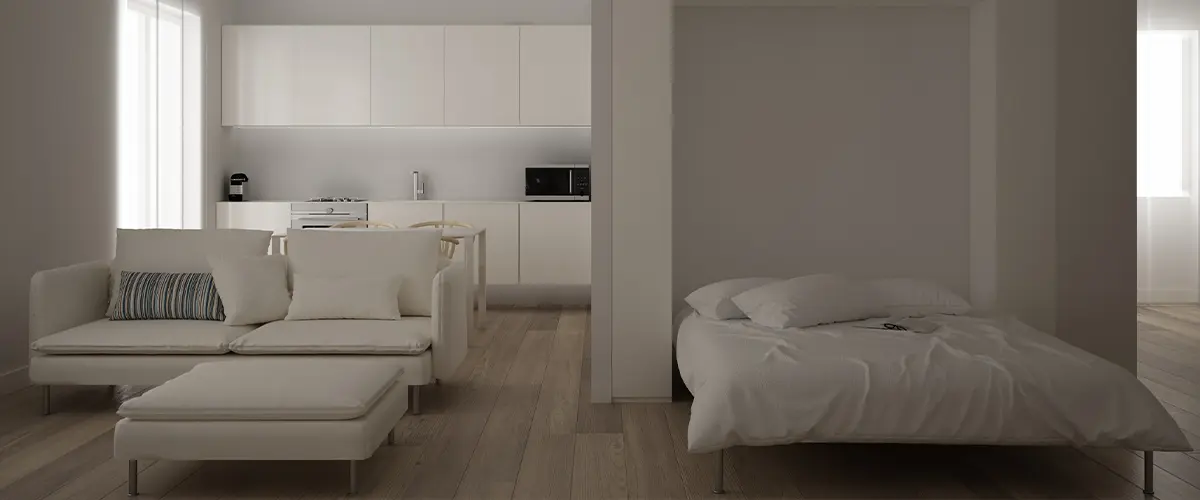 #3. Supreme Comfort And Durability
Some people may assume that Murphy beds aren't uncomfortable. The fact of the matter is that today's modern Murphy beds are just as comfy as regular beds! They can accommodate mattresses that are 12-inches thick. In some cases, you may want to buy a Murphy bed that doesn't require a box spring.
Fold-up beds feature supportive mattresses that mold to the contours of your body. The result is a quality night's sleep that allows you to wake up feeling refreshed, rejuvenated, and ready to tackle the day. 
Additionally, the experts at mattressnut.com note that the lifespan of a murphy bed mattress is anywhere between "8 to 10 years."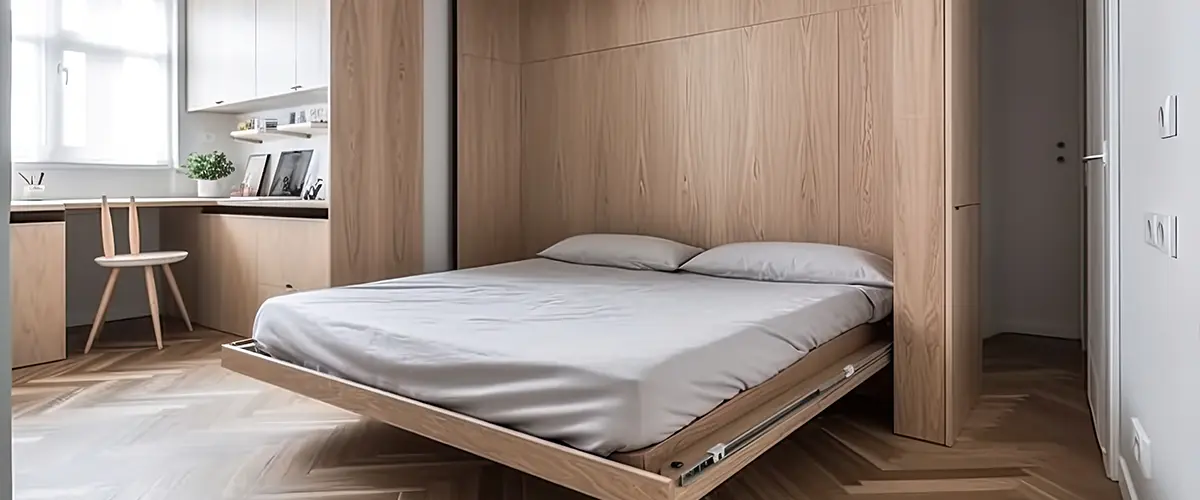 #4. Extra Space For Optimized Organization
Murphy beds provide you with the freedom to include different organizational options in your home. Whether you set up the Murphy bed in your home office or living room, the empty floor space will give you the opportunity to also include smart storage options.
These can include eye-catching woven bins in your home workspace to house documents or office supplies. You can also set up a printing station on a decorative table to keep your printer, paper, and other essentials all in one place.
Add a dresser to your living area to neatly store extra bedding, seasonal decorations, and other items you don't regularly use.
#5. Flexibility For Different Seating Options
A Murphy bed also allows you the flexibility to mix and match the seating options in a room. While a traditional bed can take up a lot of space, a Murphy bed can be folded into the wall to allow extra space for comfortable seating arrangements.
#6. Creative Customization
When it comes to Murphy beds, there are many types to choose from. From bed sizes and beautiful finishes to drawers and cabinet add-ons, you can personalize your Murphy bed to cater to your exact needs and desires. This can be tough to do with a regular bed. Murphy beds can enhance any spare room and add beauty and functionality without taking up too much space.
If you have a Murphy bed in a spare bedroom, you can include a nightstand, wardrobe, and luggage add-ons to easily create more storage options in your home. Bookshelf and entertainment center features are great for living room Murphy beds so that you can utilize every inch of vertical space the room has to offer.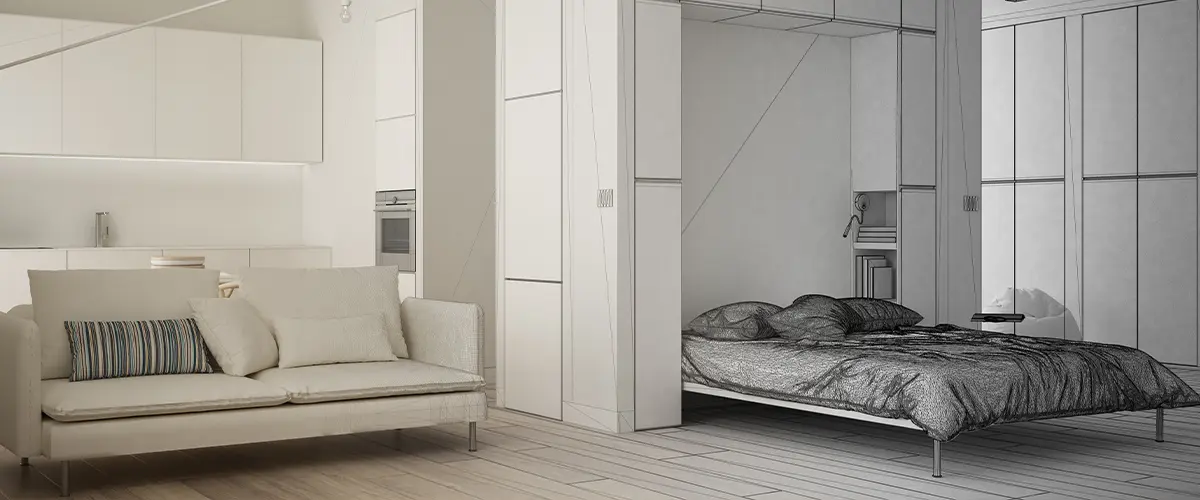 Remember, a Murphy bed has just as many benefits as a traditional bed! From adding more space to providing endless comfort, durability, and customization options, Murphy beds are a wonderful investment for any home.
If you're looking to get some other cost-effective storage solutions for your home, don't hesitate to get in touch! We offer custom closets to homeowners in Washington State and can even tackle Murphy beds installs!