The Best Closet Systems In Sammamish
Gain more time for enjoyable activities in life.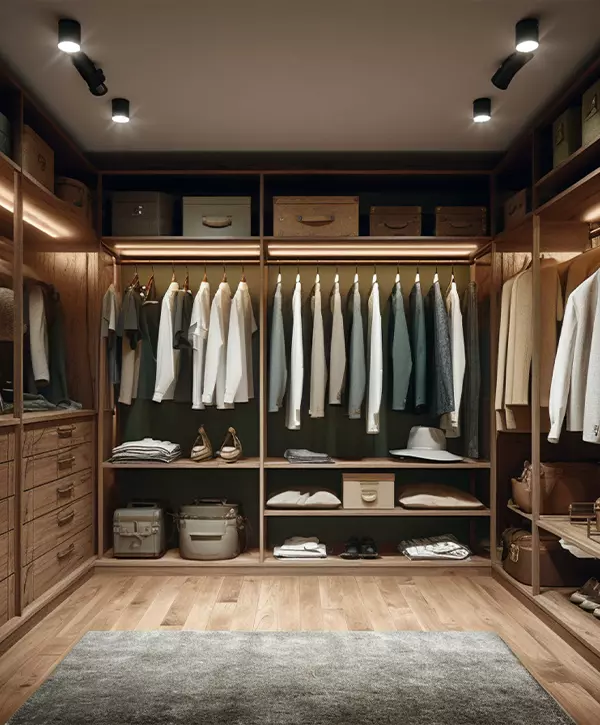 Picture this: you walk through the front door after a long day, hoping to unwind and relax. But instead, you're greeted by a chaotic mess, with clothes scattered everywhere, shoes haphazardly piled up, and belongings stacked in precarious towers. A cluttered home can feel overwhelming, and stressful, and rob you of the tranquility you deserve.
That's where our custom closet systems come in. We specialize in creating tailored storage solutions that transform your space into a haven of order and harmony. With our expertise and dedication to craftsmanship, we offer a range of closet systems designed to suit your unique needs.
The assemblers were courteous and professional, they were neat, and did a great job assembling cabinets in my living room. They answered all my questions also. The quality of the material is also better than the usual offerings at other places.
Gain More Time For Enjoyable Activities
Imagine waking up to a beautifully arranged closet, where your favorite shirt and accessories are always within reach. No more wasted time searching for misplaced items or feeling overwhelmed by the chaos. Our innovative solutions are here to restore order to your storage spaces and bring harmony to your daily life.
With Creative Closets, you can have it all. Our custom closet systems are meticulously designed to cater to your unique needs and aspirations. From luxurious walk-in closets that resemble your personal boutique to space-saving reach-in closets that optimize every inch, we have the perfect solution for you.
When you work with us on your custom closet systems, you can enjoy:
Are you ready to transform your Sammamish home with a custom closet system? Take the first step today by contacting us and embark on the journey toward your ideal closet!
What Closet Systems Would Best Fit Your Sammamish Home?
Your Sammamish home deserves the perfect closet system that seamlessly blends functionality, style, and space optimization. At Creative Closets, we understand the unique needs and aspirations of homeowners in Sammamish.
Allow us to guide you through our range of custom closet systems, designed to transform your home into an organized oasis tailored just for you.
Embrace the luxury of space with our walk-in closets. Imagine stepping into your own personal boutique, where every garment and accessory has its designated place. Our walk-in closets offer ample storage and customizable features, allowing you to showcase your wardrobe in a way that suits your style. From elegant shelving to specialized compartments for shoes, handbags, and jewelry, our walk-in closets provide the ultimate storage solution for fashion enthusiasts.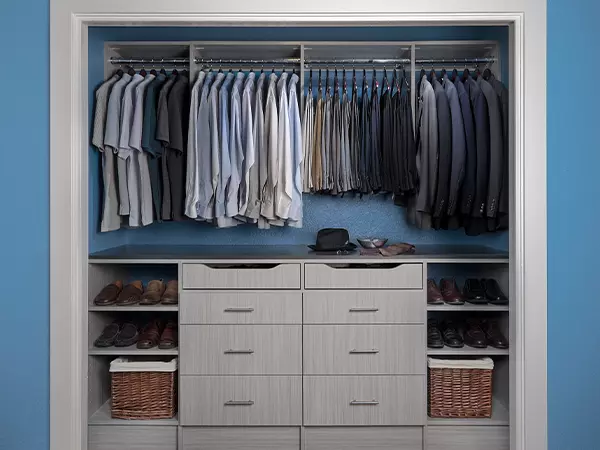 For those with limited space, our reach-in closets are the perfect solution. These cleverly designed systems maximize every inch, ensuring that no space goes to waste. Customizable shelving, hanging rods, and drawers make it effortless to keep your clothes organized and easily accessible. Say goodbye to digging through piles of clothes and hello to a streamlined and efficient daily routine.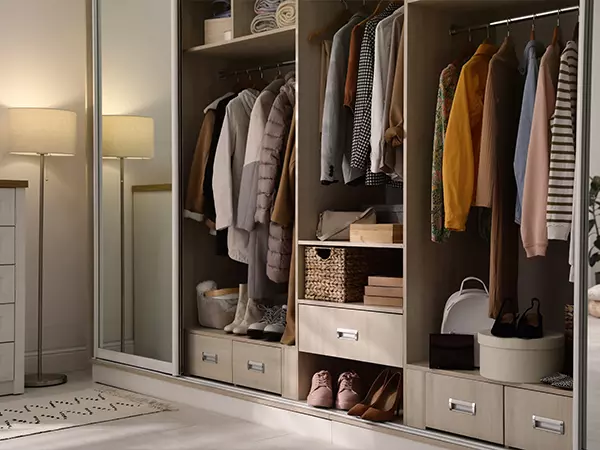 Is your bedroom overwhelmed with clothes, shoes, and accessories? Our wardrobe closets offer a standalone storage solution that brings order to your personal space. With ample room and customizable compartments, these closets provide a serene environment, allowing you to display and organize your belongings with ease. Enjoy a clutter-free bedroom and start each day with a sense of calm and tranquility.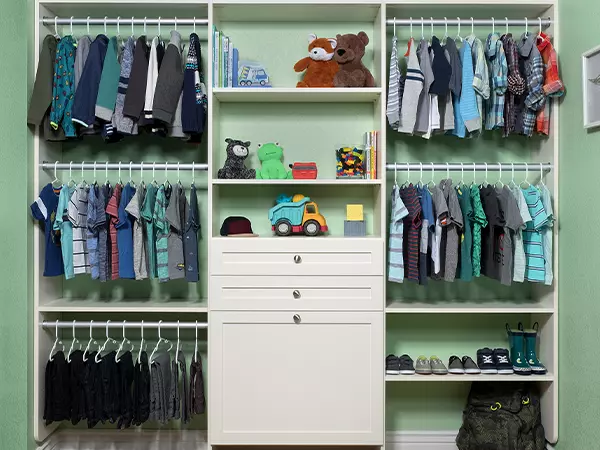 Children's rooms often bear the brunt of disorganization, with toys and clothes scattered everywhere. Our kids' closets provide a playful and practical storage solution. Adjustable shelves, bins, and drawers make it easy for children to learn the value of organization while keeping their space tidy. Create an inviting and functional environment where your child can play, learn, and grow.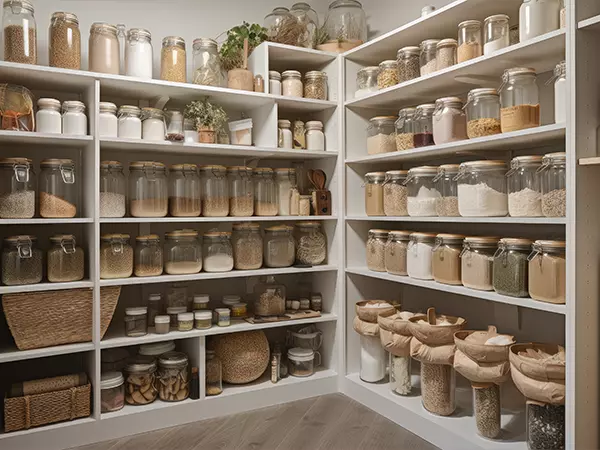 Bring order to your culinary haven with our kitchen pantry solutions. Forget having a disorganized pantry where ingredients get lost and food items expire. Our custom pantry systems maximize storage space, making it effortless to keep your pantry items neatly arranged and easily accessible. From adjustable shelves to specialized storage solutions for spices and cans, our kitchen pantries make meal preparation a joyous experience.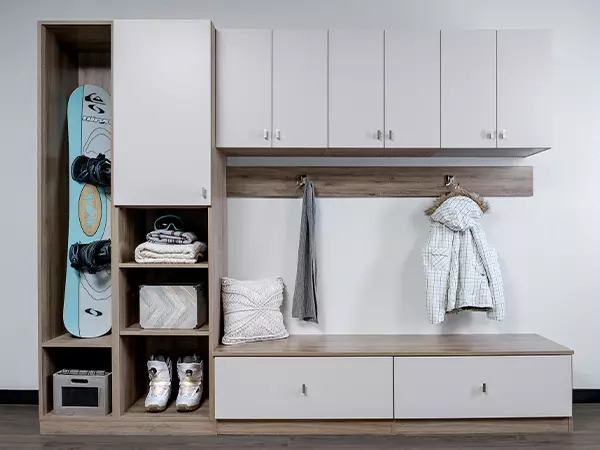 Your entryway sets the tone for your home, and clutter can hinder the warm and welcoming ambiance. Our entryway cabinets provide a stylish and functional solution to keep your shoes, coats, and accessories organized. Say goodbye to tripping over shoes and struggling to find your keys. With our custom entryway cabinets, you'll create a tidy and inviting space that impresses both you and your guests.
Contact us today to schedule a consultation and let our team of professionals guide you in selecting the perfect closet system for your Sammamish home.
Learn from Other Homeowners' Experiences
Discover why homeowners in Sammamish and beyond are raving about the transformative power of our custom closet systems—let our satisfied customers do the talking in their own words.
I found Creative Closets on Thumbtack and from the onset, they were very responsive. I worked with the lead designer, Jerry who was highly professional and very patient with me walking me through different designs until we landed on a final design I felt comfortable with that was also within my budget. Caleb, the installer, was very thorough and responsive. I love my new closet and will be recommending this business to anyone in need of a custom closet
They did an amazing job designing the closets to what we needed and installing on time! We are return customers since we first worked with Tim in 2015. We have gotten closets installed by other popular closet companies out there and Tim's team by far has been the most professional and value for money. Thank you!
Breaking Down Closet Systems Cost In Sammamish
In this section, we'll delve into the factors that influence the cost of custom closet systems, ensuring transparency and helping you understand the investment required to achieve your dream organized space.
In the table below, we provide a glimpse into the pricing range of our past custom closet system projects. Please keep in mind that each project is unique and tailored to specific requirements, so prices can vary based on individual needs and preferences.
| Closet Type | Size | Average Price |
| --- | --- | --- |
| Walk-in Closet | 20' x 20' | $9,500 |
| Reach-In Closet | 8' Long | $2,000 |
| Kitchen Pantry | 8' x 5' | $4,500 |
| Entryway Cabinet Wall | 8' | $6,500 |
| Kids' Reach-In Closet | 8' Long | $2,800 |
Understanding the various factors that influence the cost of a custom closet system is essential to make informed decisions and tailor the project to fit your budget and needs. In this section, we'll explore the key elements that can impact the price, providing you with valuable insights to create a personalized and cost-effective solution for your home.
The size and complexity of the closet system play a significant role in determining the overall cost. Larger walk-in closets with more intricate designs and additional features, such as island storage or built-in seating, will naturally have a higher price point compared to smaller reach-in closets or entryway cabinet walls.
An average-sized kitchen pantry measuring 8′ x 5′ might have a price tag of approximately $4,500, while a spacious walk-in closet measuring 20′ x 20′ might be priced at $9,500.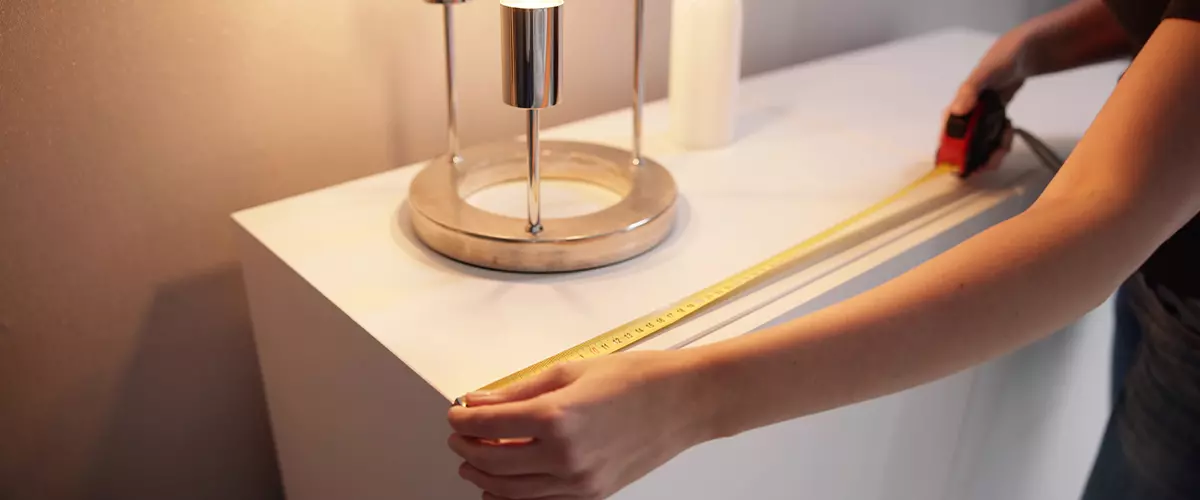 The level of customization and design intricacy will impact the cost of your custom closet system. Specialized storage solutions, adjustable shelving, unique drawer configurations, and tailored accessories all contribute to the overall price. The more personalized and detailed the design, the more it can affect the final cost.
A customized entryway cabinet wall spanning 8′ in length could be priced at around $6,500, while a specially designed reach-in closet for children, also 8′ long, may have an estimated cost of approximately $2,800.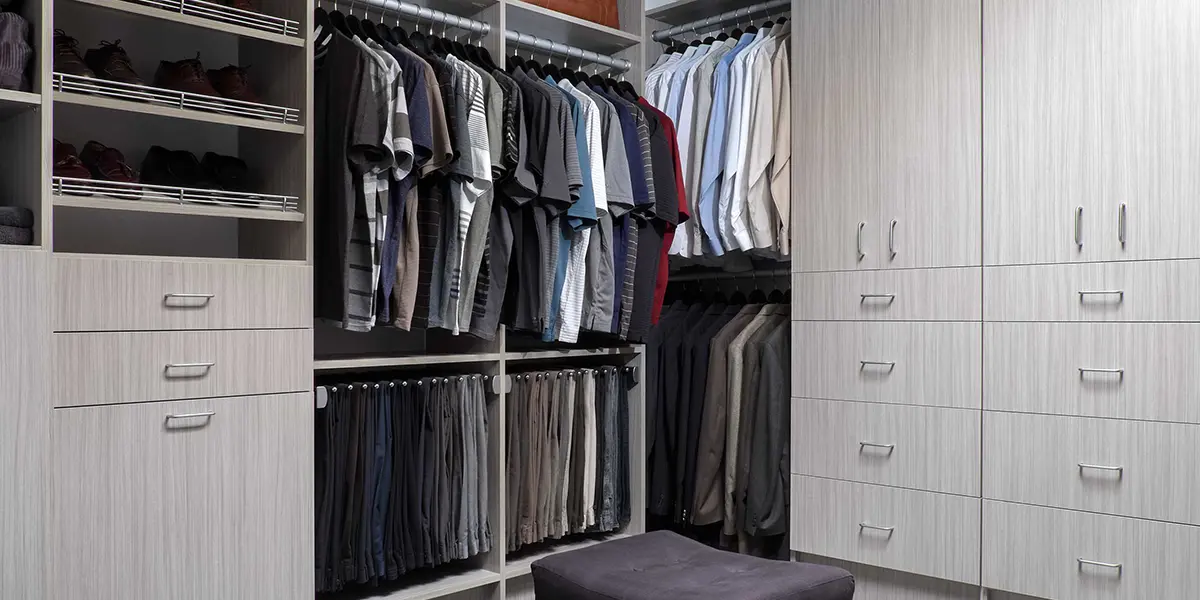 The inclusion of accessories and special features can also influence the price. Elements such as shoe racks, jewelry trays, tie racks, lighting fixtures, and integrated mirrors all contribute to your closet system's functionality and aesthetic appeal but may add to the overall cost.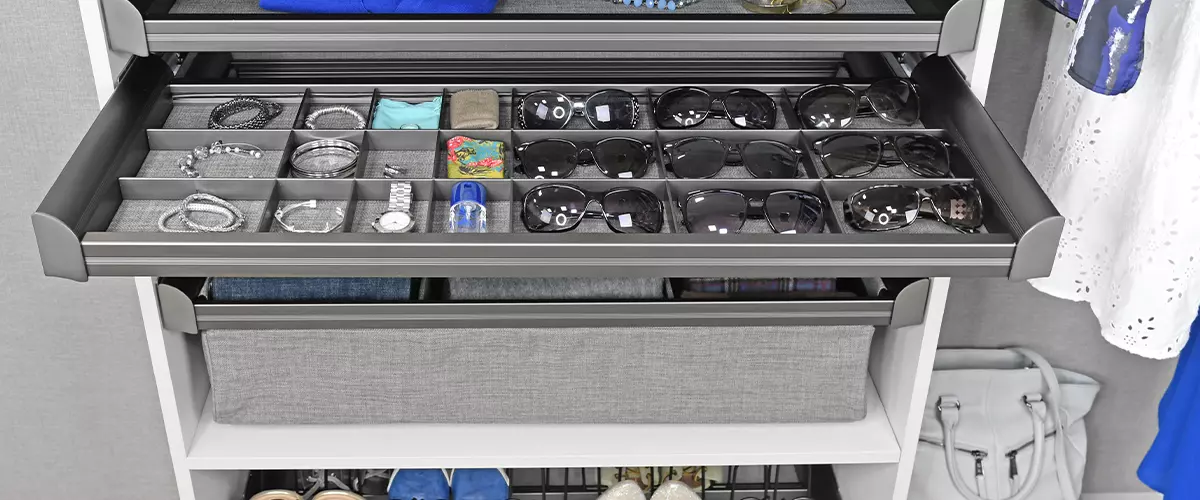 The complexity of the installation process and the time required for skilled labor can affect the final price. Factors such as wall preparation, demolition, electrical work, and customization of the closet system to fit specific dimensions or architectural features will impact the installation cost.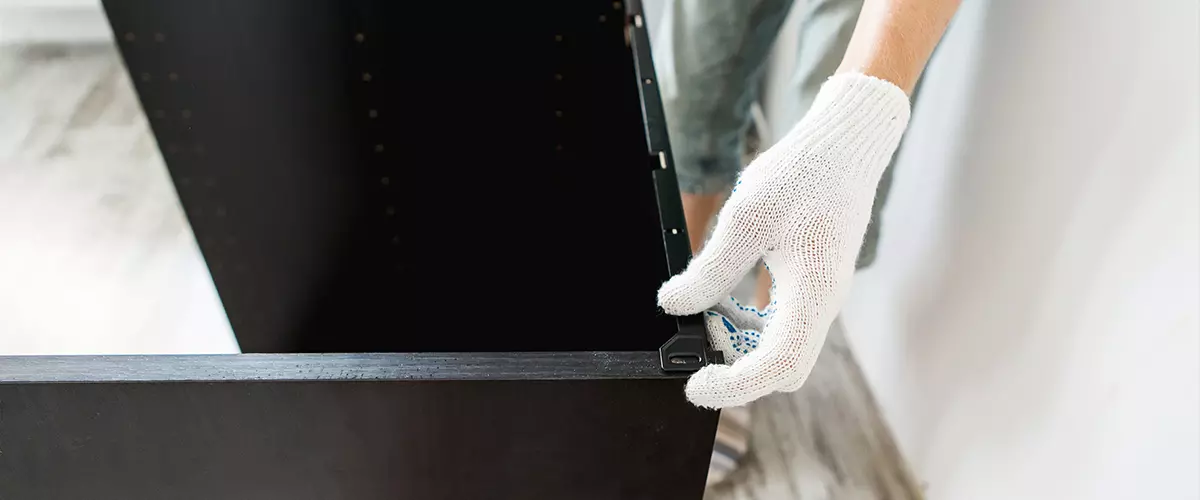 Care to find out about our amazing financing offer? It involves 0% interest and no down payments, so you can upgrade your space with a closet system without the financial hassle.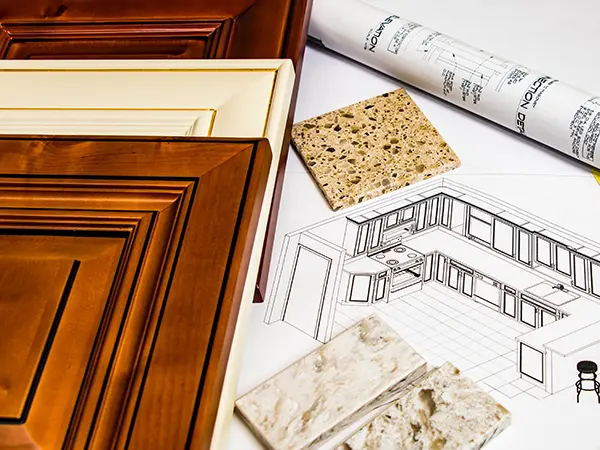 We come to your home, measure your space, listen to your needs, and design your closet in less than 90 mins.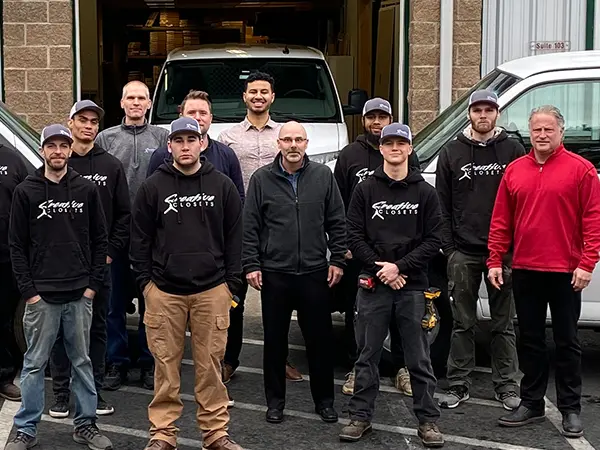 Once all the necessary materials are prepared, our skilled team will swiftly install your new closet system, ensuring a seamless process that can be completed within a single day.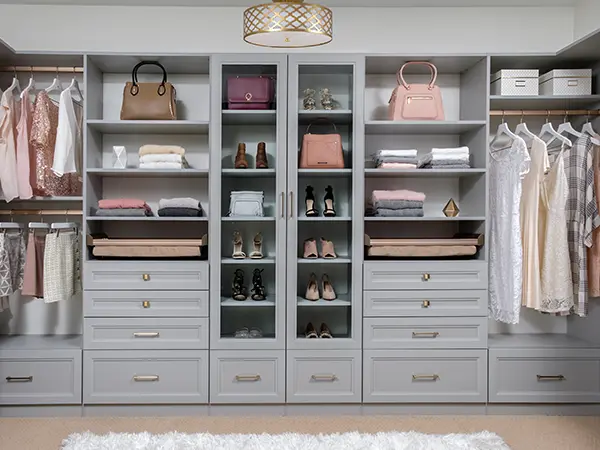 Delight in the newfound joy of having dedicated spaces for every item, bid farewell to clutter, and relish the satisfaction of an organized and harmonious living space.
The Solution For Everyone Struggling With Clutter
Have Stunning Closet Systems Just Like These
Transform your living space with a custom closet system from Creative Closets! Our experienced team of designers will work with you to develop a thoughtfully designed and organized storage solution that perfectly fits your home.
Ready To Upgrade Your Sammamish Home?
We always strive to rise above the competition, offering unmatched expertise, exceptional craftsmanship, and a commitment to customer satisfaction. Our dedication to delivering tailored solutions and superior service makes us the clear choice for homeowners in Sammamish and beyond.
When you choose Creative Closets, you can:
Talk To Our Closet Systems Experts Today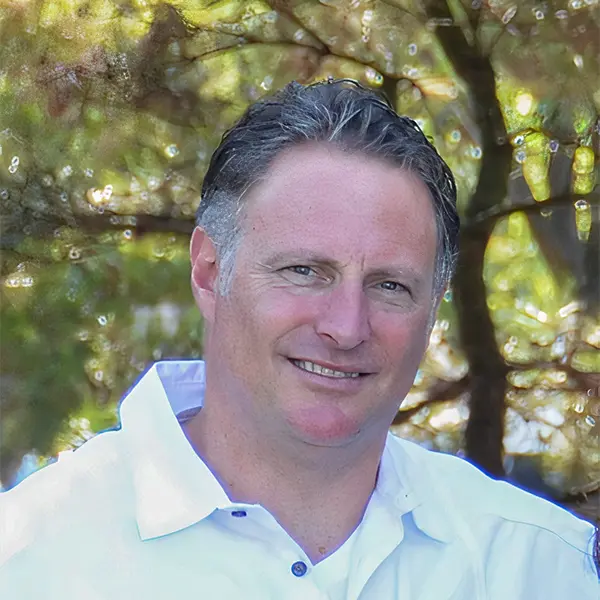 Take the first step towards transforming your home and improving your daily life with the help of Creative Closets. Our custom closet systems offer the perfect solution to eliminate clutter, streamline organization, and enhance the functionality of your space.
Don't settle for chaos and frustration any longer. Contact us today at (425) 428-5073 and let our team of experts guide you through the process, turning your dream of an organized and beautiful home into a reality.