The Best Closet Organizers In Sammamish
Tired of dealing with a cluttered and disorganized closet? You know what to do!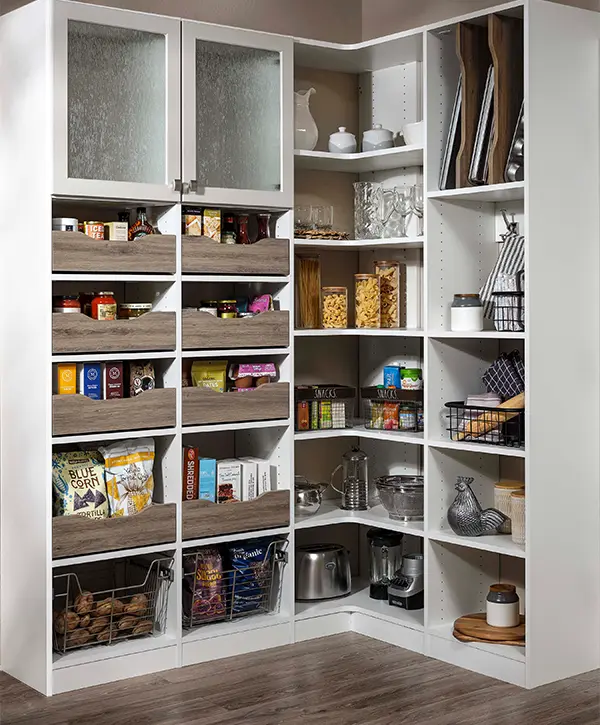 When you have a busy Sammamish life, you don't have to waste going back and forth between rooms, trying to put an outfit together – not when you have a closet organizers supplier like Creative Closets. 
We are here to help you create a custom closet that enhances organization and brings a touch of elegance to your daily routine.
We are committed to delivering a seamless and hassle-free experience from the initial design consultation to the final installation. With us, you'll be 100% satisfied with your new closet!
This is the second time we used Creative Closets they have been absolutely amazing! Jerry the design consultant who comes by and specs things out has some really good ideas and is patient to listen to your requirements. 
Caleb came by promptly did a wonderful job with the installation! He was super professional and very polite. I am very happy with them and would definitely reach out to them for future projects!
Goodbye Clutter, Hello Pleasant Mornings
Experience the freedom you deserve – a space where everything is in its place, where mornings are stress-free, and where you can enjoy your coffee without the frustration of searching for misplaced items.
At Creative Closets, we understand the importance of tailored organization solutions that meet your unique needs and your family's demands.
With our custom closet organizers, you can:
Embrace the bliss of a clutter-free space that embodies your unique style and simplifies your daily life. Contact us today to embark on the journey toward an organized and harmonious living environment.
What Are The Types of Closet Organizers You Can Get In Your Sammamish Home?
Considering how hectic our days sometimes are, having an organized closet can really help jumpstart the day. But it would be foolish to assume that everyone's closet needs are identical.
Some people have more ties. Others have more shoes. Others have a collection of suits that require special storage.
That's why we wanted to guide you through the different choices of closet organizers in Sammamish, so you can better understand how limitless the possibilities are.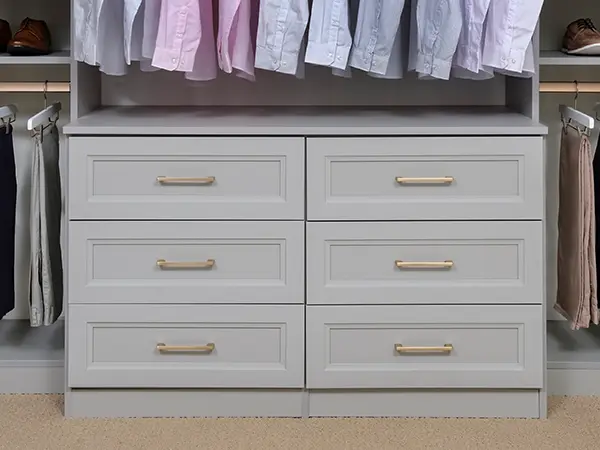 Organizing your Sammamish closet is much easier with closet drawers. These versatile storage units can help you neatly store folded clothes, accessories, and other items. With a clutter-free closet, you won't have to rummage through piles of clothes anymore, and everything can have its place.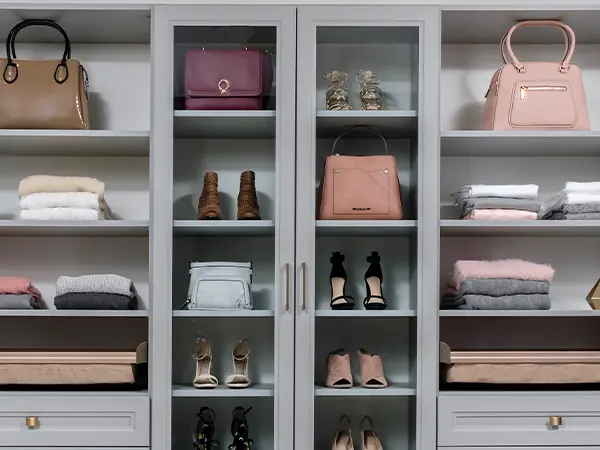 Improve the functionality of your closet in Sammamish by adding closet shelving. These practical additions allow you to neatly stack clothes, shoes, and other items, making the most of vertical space while keeping everything easily accessible. Whether you're looking to store scarf, purses, or bulky sweaters, our designer can recommend the perfect solutions for your space.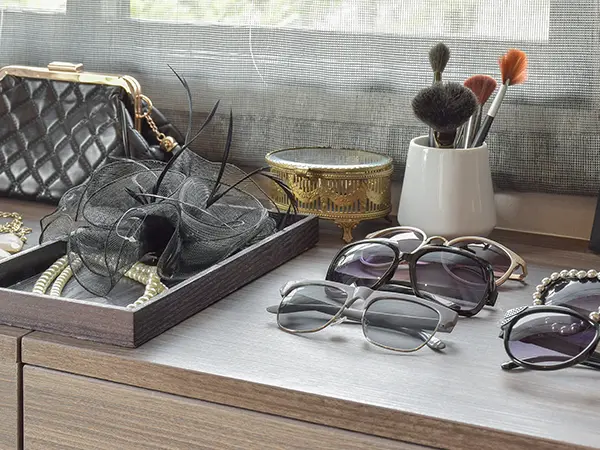 Organize your jewelry collection with specialized jewelry storage solutions in your Sammamish closet to keep your accessories secure and easily accessible. These organizers come with compartments and hooks to protect and display your ornaments, making you effortlessly find the perfect piece for any occasion. We even install LEDs to showcase your favorite pieces. Moreover, these organizers add a touch of elegance to your closet space.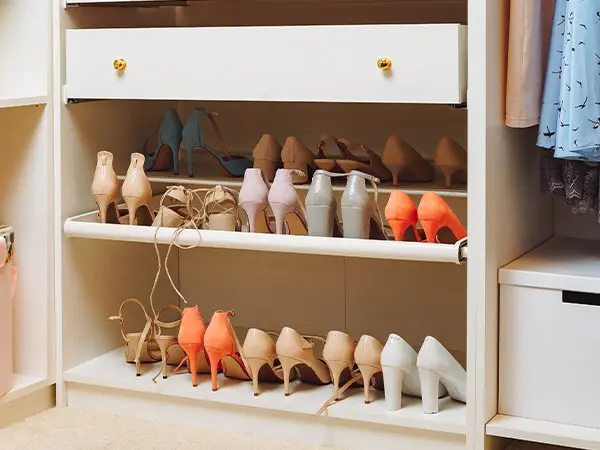 Designed specifically for your footwear collection, these purpose-built racks provide a designated space for each pair, ensuring they stay organized and easily accessible. No more hunting for mismatched shoes or worrying about your favorite pairs getting damaged. Our shoe racks offer the perfect solution, keeping your shoes neatly organized, protected, and ready to wear whenever needed.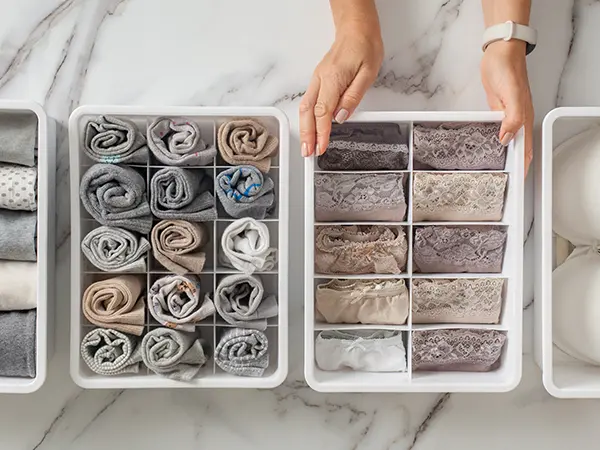 Nobody likes pulling out a crumpled T-shirt or rummaging through the drawer to find underwear in a huge pile of socks. Keep your underwear and t-shirts neat and easily accessible by using fabric organizers that allow you to see everything at a glance. Whether you need dividers for your dresser to separate different clothing items or stylish baskets for storing sheets and duvet sets, we have the perfect options for you.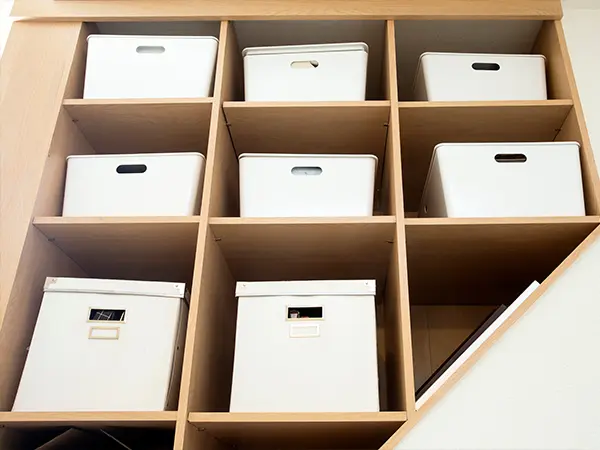 Discover the transformative power of storage bins in your closet. These versatile containers are designed to store blankets, seasonal clothing, and rarely-used items, helping you reclaim valuable space. With a wide range of sizes and styles available, we can help you find the perfect storage bins to suit your specific needs.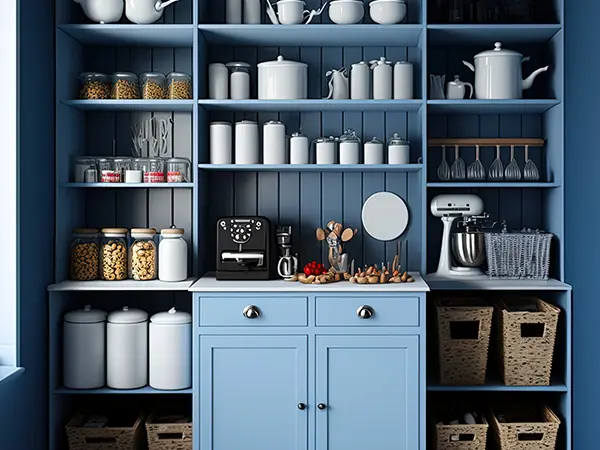 Take your organizational skills beyond the closet and into your pantry, creating a well-structured and efficient space. Our pantry organization solutions, including shelving, storage bins, and a variety of options, such as can storage, slide-out baskets, wine racks, lazy Susans, vertical dividers, bag organizers, storage boxes, hooks and rods, and shelf risers, allowing you to effortlessly categorize and access your food items.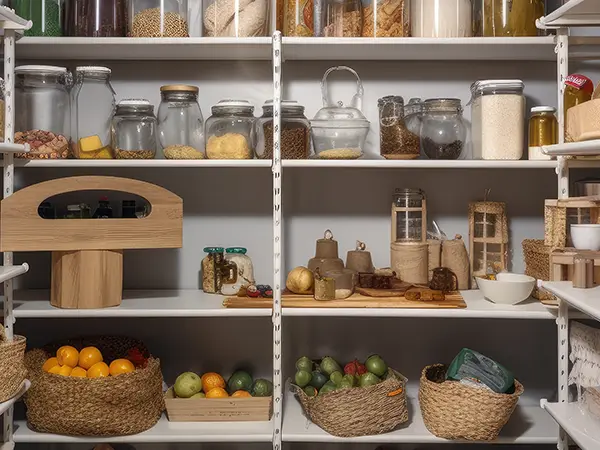 Transform your Sammamish pantry with our functional pantry shelving, designed to give you a complete makeover. Our customizable systems are tailored to accommodate items of all sizes, ensuring your spice jars, cereal boxes, and other ingredients are organized and within reach. With our pantry shelving, you can easily see and access your items, helping you stay organized and ensuring that you use all your ingredients before they expire.
From cooking ingredients to your favorite weekend outfit, we help you visualize and keep everything in check. Contact us to discuss your storage needs and let us transform the way you use your storage space.
Here's What Your Neighbors Love About Us!
Sammamish households are now clutter-free and more organized! We've built and installed closet organizers for hundreds of households here, and it's your time now!
They have been throughly professional and have been super responsive. From design discussion to installation, everything was seamless. Very happy with their work.
Caleb and his partner came out on time, they were professional, knowledgeable, and answer any questions that I had. They cleaned up after they were done and left the place spotless. They even rolled out the red carpet when they arrived to enter my home.
Breaking Down Closet Organizers Cost In Sammamish
We will now discuss the expected cost of closet organizers in Sammamish and neighboring areas. Please note that the cost can vary depending on the specific project, so feel free to contact us for a free wardrobe design consultation where we can assess your needs for custom closets.
The table below provides the estimated prices for our complete custom closet systems, depending on the size and type of the closet.
| Closet Type | Size | Average Price |
| --- | --- | --- |
| Walk-in Closet | 20' x 20' | $9,500 |
| Reach-In Closet | 8' Long | $2,000 |
| Kids' Reach-In Closet | 8' Long | $2,800 |
Naturally, these prices can vary from one household to another. You might need a larger closet with a higher customization level. Or perhaps you're interested in integrated lights to showcase your accessories. Either way, the price can fluctuate based on the factors we've listed below.
When you're looking to install organizers in your closet, keep in mind that the size of your closet directly affects the cost. If you have a larger closet, you'll typically need more materials and more time for designing and installation. As a result, the total cost will be higher.
For example, we can install a 6-foot-long reach-in closet for less than $1,000, but if you want an 8-foot-long one, the price can go up to $2,000.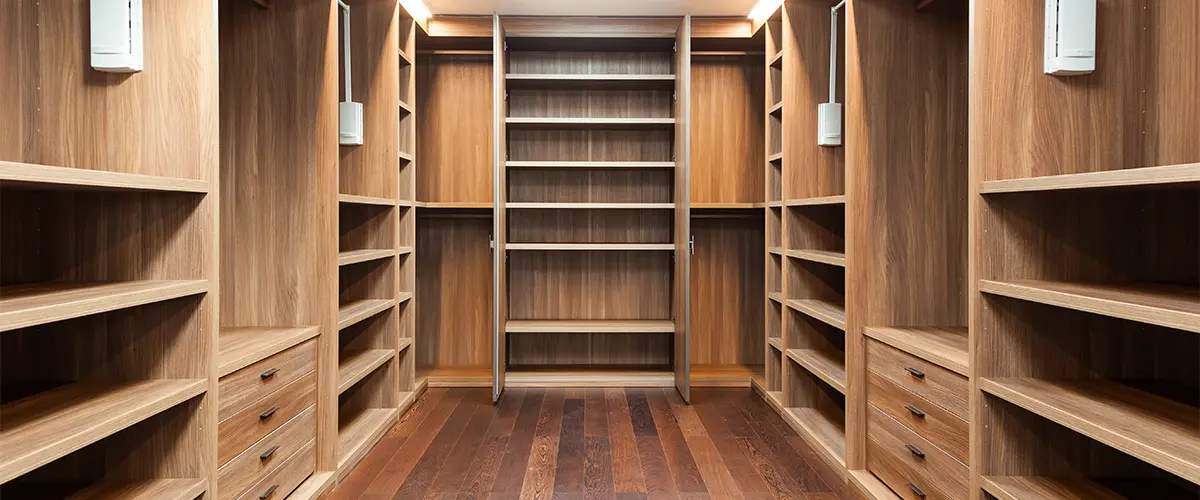 The cost of closets can vary based on the type of closet you choose. Walk-in closets are more expensive than reach-in closets due to their larger size and additional features. Walk-in closets offer more space for storage and customization options and often include built-in shelving, drawers, and other organizational elements.
On the other hand, reach-in closets are smaller and generally have a more straightforward design. They typically require fewer materials and labor to install, resulting in a lower cost than walk-in closets.
We can install closets and organizers in a 6' x 9' walk-in closet for $4k to $5k, but an 8′-long reach-in closet can cost you just half the price.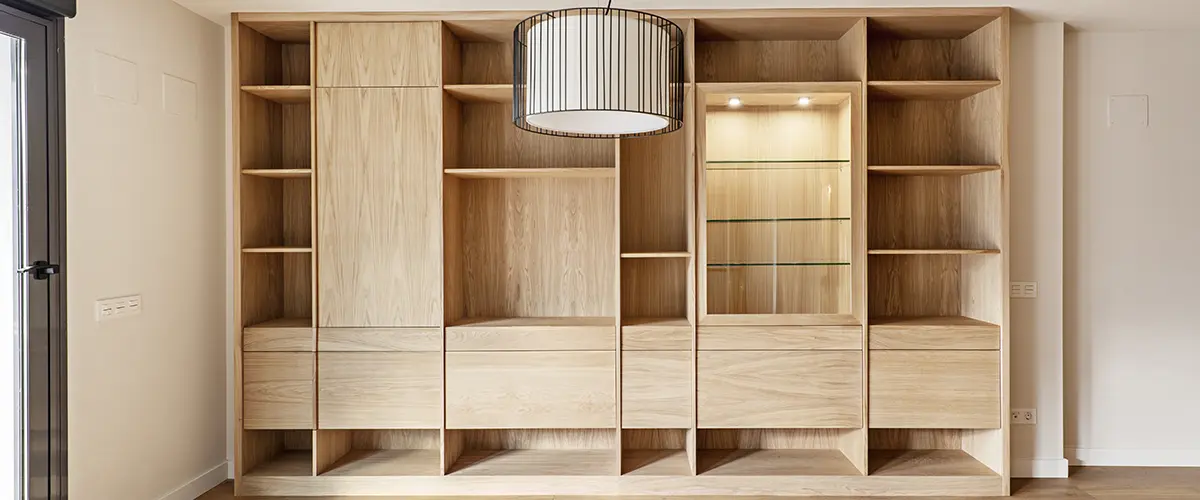 Including accessories like shoe racks, drawer dividers, or jewelry organizers in your closet can improve its practicality, but could also raise the cost. While they increase convenience and efficiency, it's crucial to assess their usefulness, and choose based on your budget.
A simple and small reach-in closet could cost you around $700 – $1,000, but if you want integrated lights, jewelry organizers, storage bins, or tie hangers, the price can go up based on how many of these additions you need.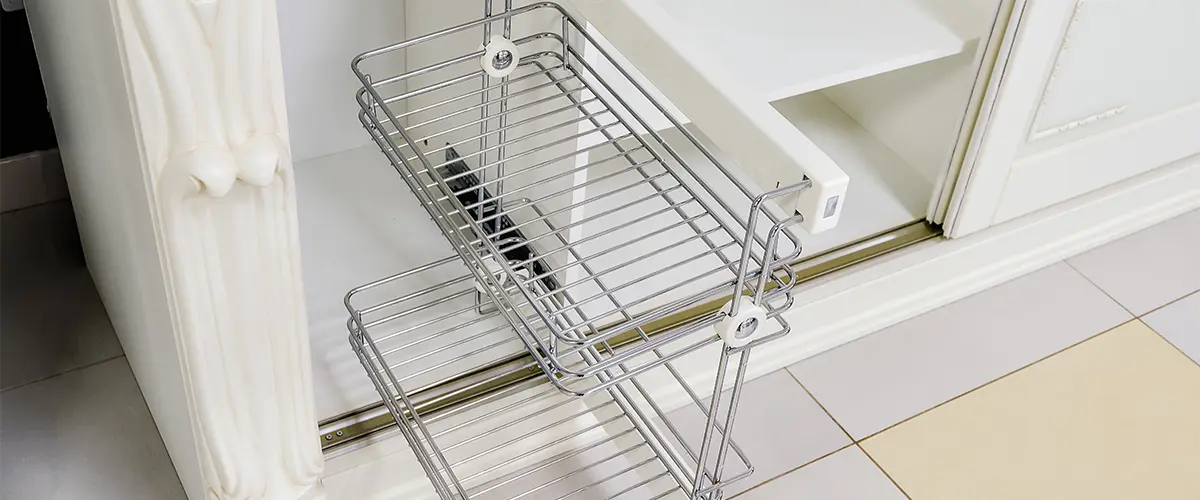 Getting your closet organizers professionally installed will cost extra money. Some people may choose to do it themselves to save money, but hiring a professional ensures that everything fits correctly, is structurally sound, and looks flawless. It's worth considering the benefits of professional expertise and the time and effort you can save in the future.
Plus, thanks to our amazing and experienced installation crew, we can have your closet installed and be out of your way in a single day, saving you the time, effort, and energy of figuring out how to install closets yourself.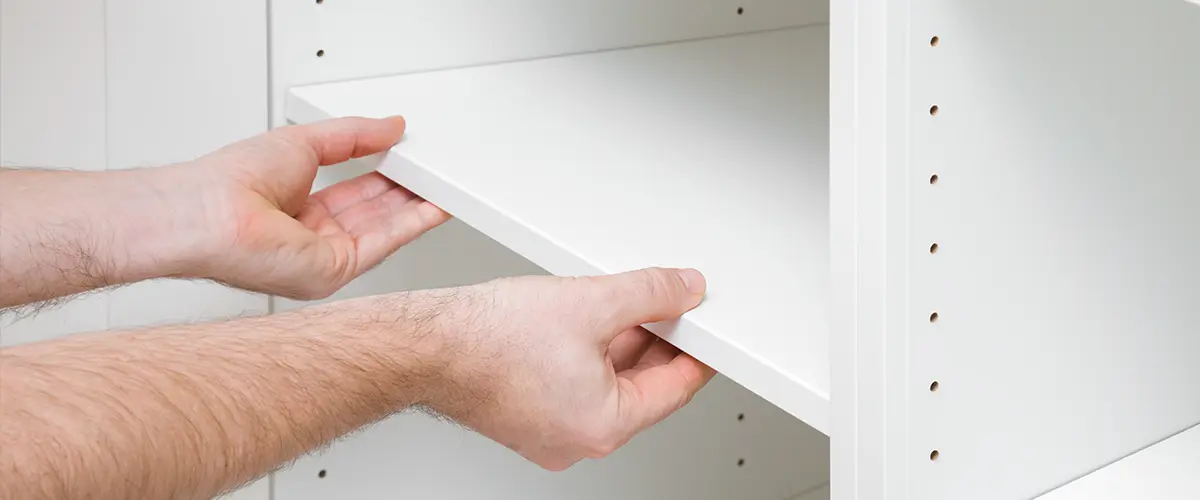 If you're worried about closet organizers' cost in Sammamish, know that we have a fantastic %0 interest, $0 down payment offer for you. We'll let you know if you're eligible during our appointment and set you up with financing on the spot.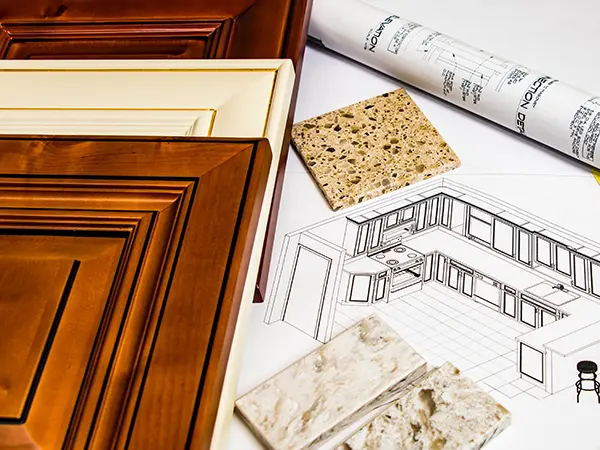 Let's find out what exactly do you need and schedule a consultation.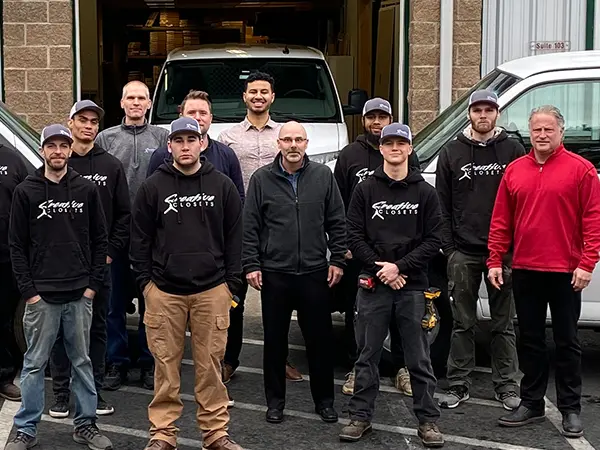 We start installing your closet organizers while keeping you in the loop at all times.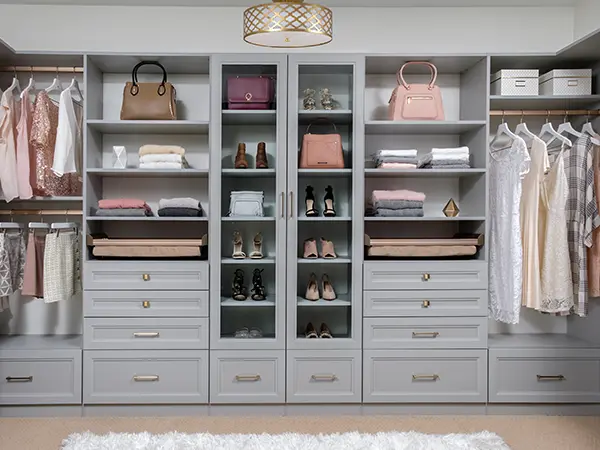 Take advantage of an organized closet and start saving time on cleaning the house!
Here's How Everything Goes...
They did an amazing job designing the closets to what we needed and installing on time! We are return customers since we first worked with Tim in 2015. We have gotten closets installed by other popular closet companies out there and Tim's team by far has been the most professional and value for money. Thank you!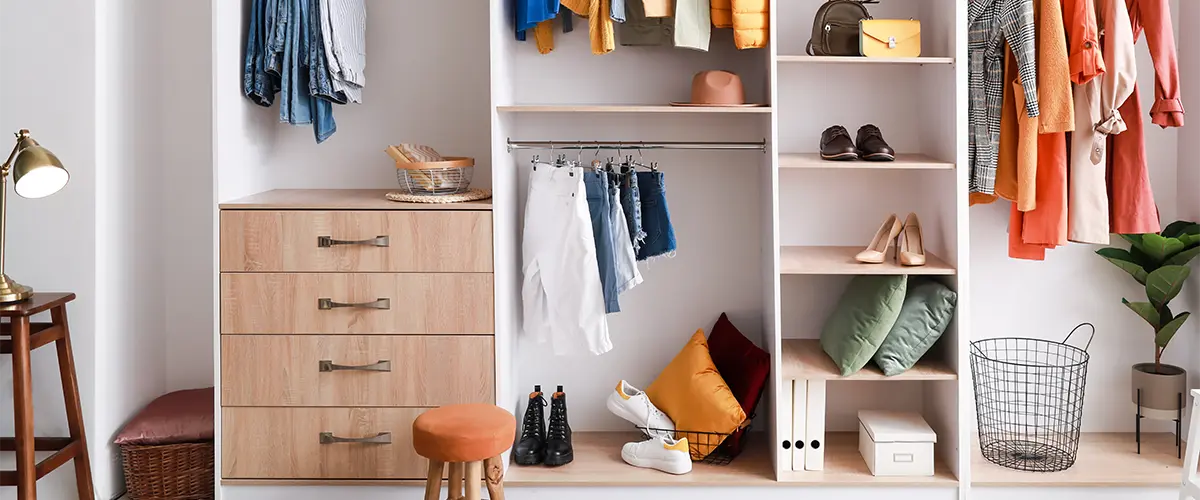 Work With The Sammamish Experts That Truly Understand Closets
At Creative Closets, we understand that every individual, family, and home is unique. Therefore, we do not provide a standard solution that fits everyone. 
Instead, we have created a process that enables us to work together in a 60-to-90-minute appointment to design your closet, help you choose the materials and accessories that suit your preferences, and set up a financing plan according to your budget.
With Creative Closets, you get the experts that:
Get the Best Custom Closet Organizers In Sammamish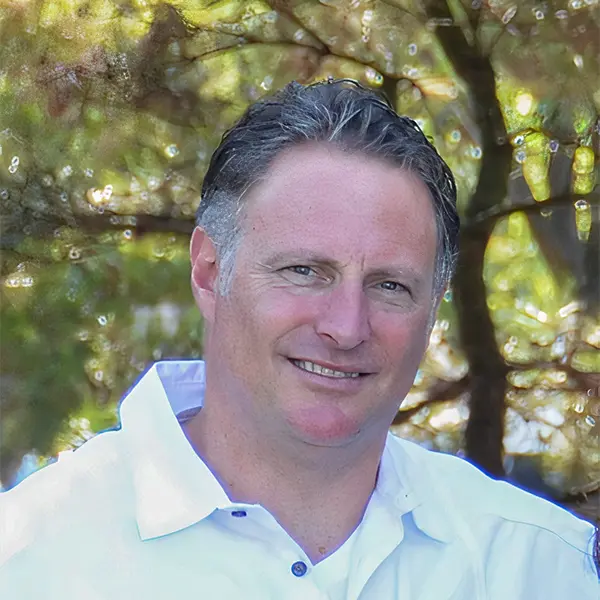 Don't let clutter get the best of you and your home. Mornings running late and kids not finding the shoes they want to wear should be a thing of the past. Call us today at (425) 428-5073 or request a thorough consultation by clicking the button below!