The Best Walk-In Closets In Renton, WA
Bring boutique-style glam to your bedroom with the best walk-in closets in Renton, WA.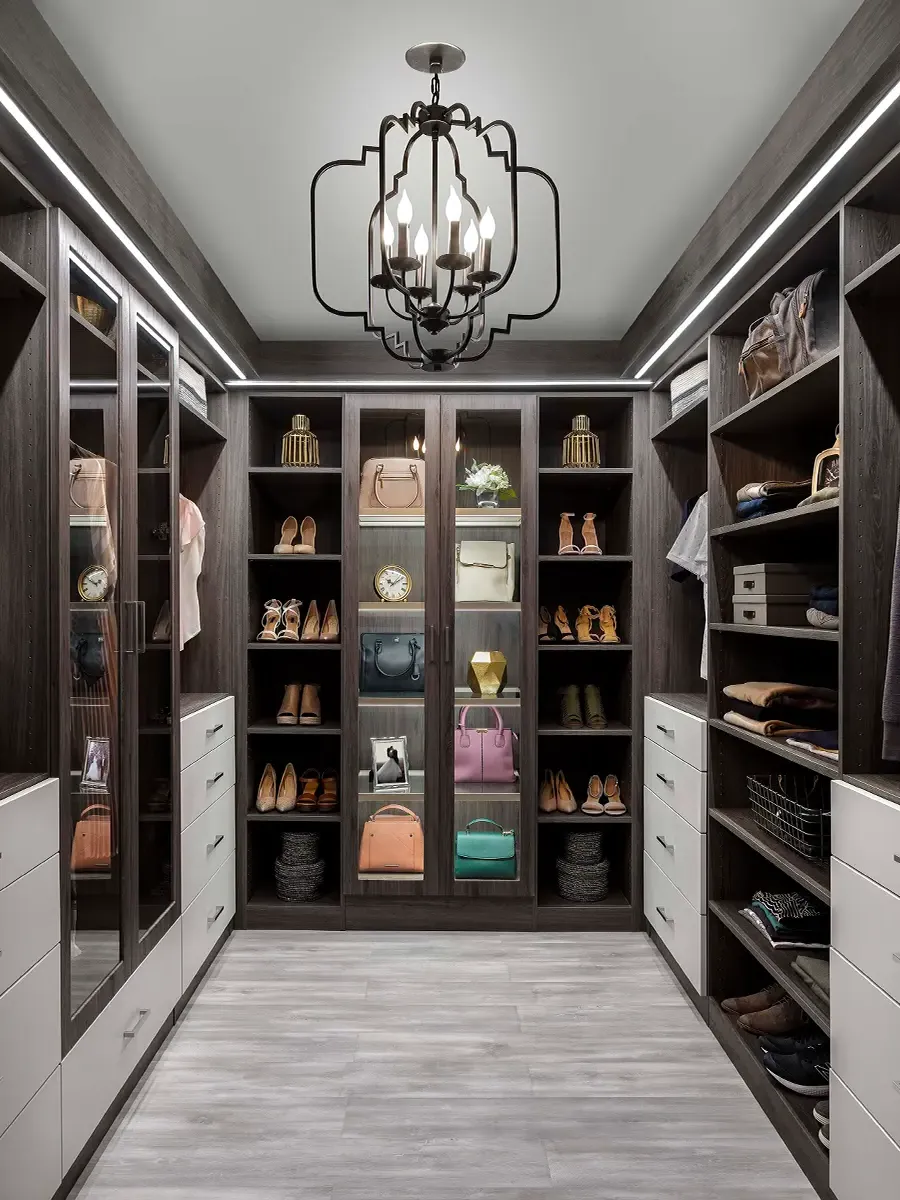 Imagine starting your day rummaging through a cramped, disorganized closet, struggling to find that perfect outfit or accessory. It's frustrating, time-consuming, and not the best way to kick-start your morning.
At Creative Closets, we understand the difference that a custom, well-designed walk-in closet can make. Our team of experts can transform your cluttered, small closet into a stylish, functional space, tailored to your needs and aesthetic preferences.
From the making an appointment for in person design to installation, creative design was professional and prompt. They were able to explain step by step to me and it was a breeze to customize the closets as I wanted! Also, the closet installation comes with Life time warranty which is a plus! Thank you so much Creative Closets!
Want Picture-Perfect Walk-In Closets?
At Creative Closets, we are renowned for our distinct combination of innovation, attention to detail, and superior craftsmanship, making us the best choice for custom walk-in closet installations in Renton, WA.
With our walk-in closets, you can benefit from:
Contact us today to schedule your quick, all-inclusive in-home showroom appointment, which lasts only 60-90 minutes. We're here to bring simplicity and style directly to your doorstep in Renton, WA.
Common Features In A Renton, WA, Walk-In Closet
At Creative Closets, we believe that a well-designed walk-in closet is more than just a storage space – it's a reflection of your personal style, an oasis of organization, and a functional masterpiece.
Our commitment to creating exceptional walk-in closets for Renton homeowners is evident in the thoughtfully curated elements we offer. Each element is designed to elevate your closet's functionality, aesthetics, and overall experience.
Experience unparalleled organization with divided drawers that keep your clothing, accessories, and essentials neatly compartmentalized. No more digging through clutter – everything has its place.
Add a touch of elegance to your walk-in closet while efficiently storing seasonal items, accessories, and more. Our range of stylish storage boxes complements your closet's design while maintaining order.
Keep your ties and belts impeccably organized and easily accessible with specialized racks. Say goodbye to tangled ties and belts scattered around.
Elevate your closet's luxury quotient with dedicated jewelry organizers. Safely store and display your precious pieces while effortlessly coordinating your daily ensembles.
Enhance your daily dressing routine with convenient slide-out mirrors. Ensure your outfit looks perfect from every angle without the need for additional mirrors in your bedroom.
Simplify laundry days with dedicated folding stations that provide ample space to sort, fold, and stack your clothing. Streamline your closet's functionality with this essential element.
Optimize space and keep your collection of pants organized with a specialized pants rack. Easily view and select the perfect pair for any occasion.
Say goodbye to wrinkled scarves and hello to an organized display. Our scarf racks allow you to showcase your collection while keeping them easily accessible.
Turn your shoe collection into a work of art with shoe fences that neatly display your footwear. Incorporate shoe organizers to maximize vertical space and minimize clutter.
Prepare your outfits effortlessly by incorporating valet rods. Hang clothes for the next day or organize items for packing without sacrificing your closet's aesthetic appeal.
Efficiently utilize vertical space with hanging rods designed to accommodate clothing of varying lengths. Create designated sections for dresses, suits, and more.
Keep your closet tidy by integrating hampers for dirty laundry. These discreet storage solutions maintain a clutter-free environment and simplify laundry organization.
Over the years, we have successfully installed more than 8,000 closet systems, each thoughtfully designed and meticulously crafted to meet our clients' unique needs. Whether you need a simple makeover or a complete overhaul, we can customize your walk-in closet with a plethora of organization systems.
Discover Why Renton, WA, Homeowners Love Creative Closets
Here are some of the testimonials from homeowners in Renton, WA, who have transformed their living spaces with our custom walk-in closets.
The assemblers were courteous and professional, they were neat, and did a great job assembling cabinets in my living room. They answered all my questions also. The quality of the material is also better than the usual offerings at other places.
Amazing experience from start to finish! The cost was very reasonable and the quality of the cabinets/work was exemplar. Jordan was very efficient with installation. If you are looking to get a custom closet installation done, don't waste your time comparing various companies…just go with Creative Closets.
Walk-In Closets Cost In Renton, WA
Worried that a custom walk-in closet might be beyond your budget? Rest assured, at Creative Closets, we strive to make luxury accessible. We believe that everyone deserves a well-organized, aesthetically pleasing closet, and we work with a wide range of budgets.
By offering various pricing options, we ensure that your dream closet doesn't have to remain just a dream. Let's delve into the cost specifics for walk-in closet installations in Renton, WA.
Closet Size
Features Included
Quoted Price
Most Expensive Item
6' x 9'
Long hanging section, Double hanging section, Adjustable shelves, Drawers
$4,375
Drawers: $1,000
20' x 20'
Upgraded color (Licorice), Multiple double hutch units (Hutches), Multiple accessories, Angled shoe shelves
$9,367
Multiple double hutch units: $4,000
12' x 6'
Custom height to fit under the window, Adjustable shelves for shoes, 24" deep material with lower doors to conceal the safe
$3,645
Doors
*Please note that these prices are for illustrative purposes and may vary based on individual customization, material choices, design complexity, and other factors. For an accurate quote tailored to specific requirements, contact us at any time!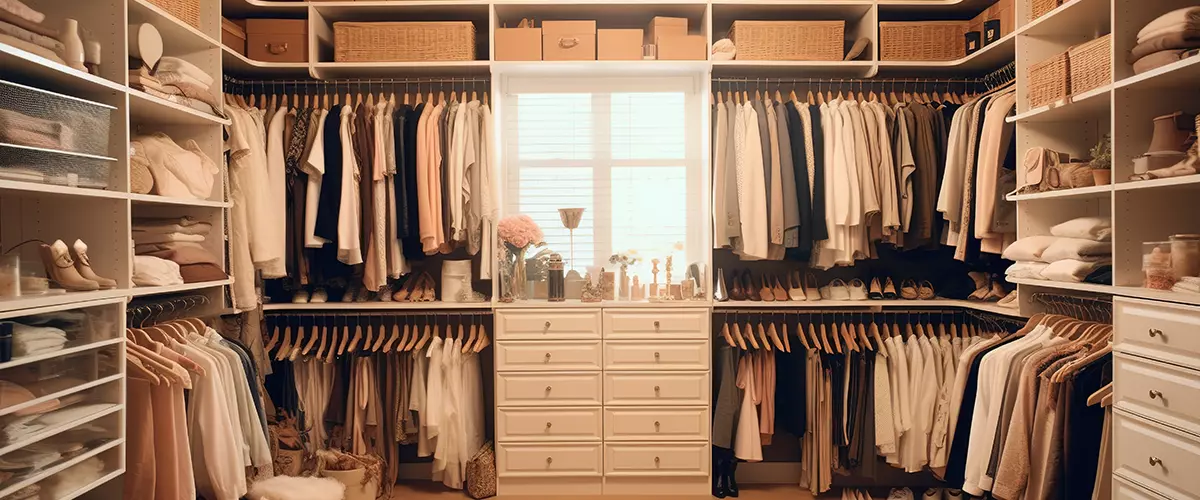 The dimensions of your walk-in closet have a direct impact on the overall cost. Larger closets typically require more materials, additional features, and increased installation time. Conversely, smaller closets may have lower costs due to fewer materials and a simpler design.
As an example, for a more compact walk-in closet around the size of 12' x 6', you could expect to invest approximately $4,000. Alternatively, if you're considering a larger, more luxurious space, a 20' x 20' walk-in closet could set you back as much as $9,500.
Remember, these costs are influenced by the individual customization, design choices, and complexity of the project.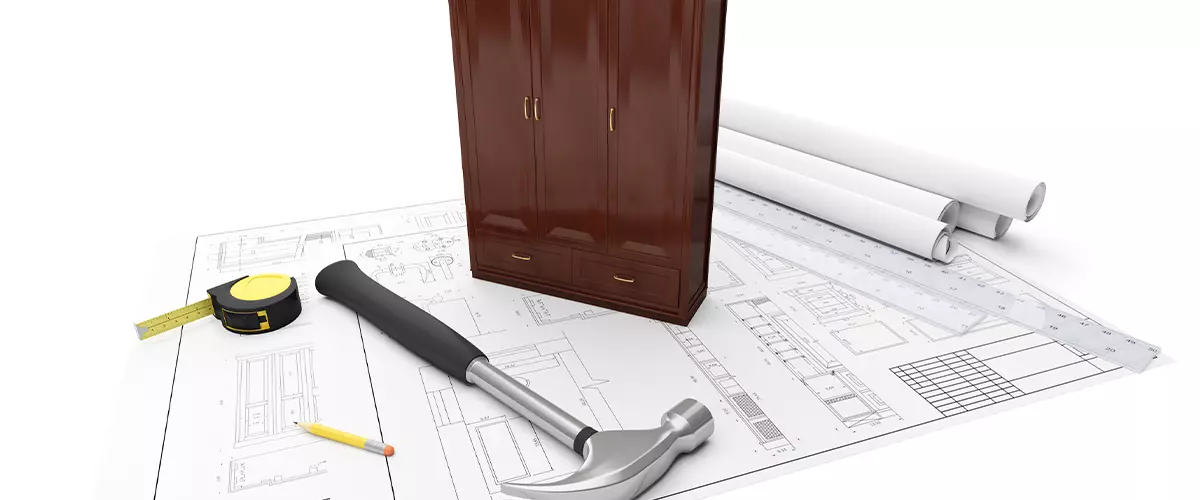 The extent of customization you desire significantly affects the cost. Tailoring your walk-in closet to your unique needs, preferences, and storage requirements involves additional design time and specialized manufacturing.
Customization includes elements like specialized hanging sections, shoe storage, accessory organizers, and more.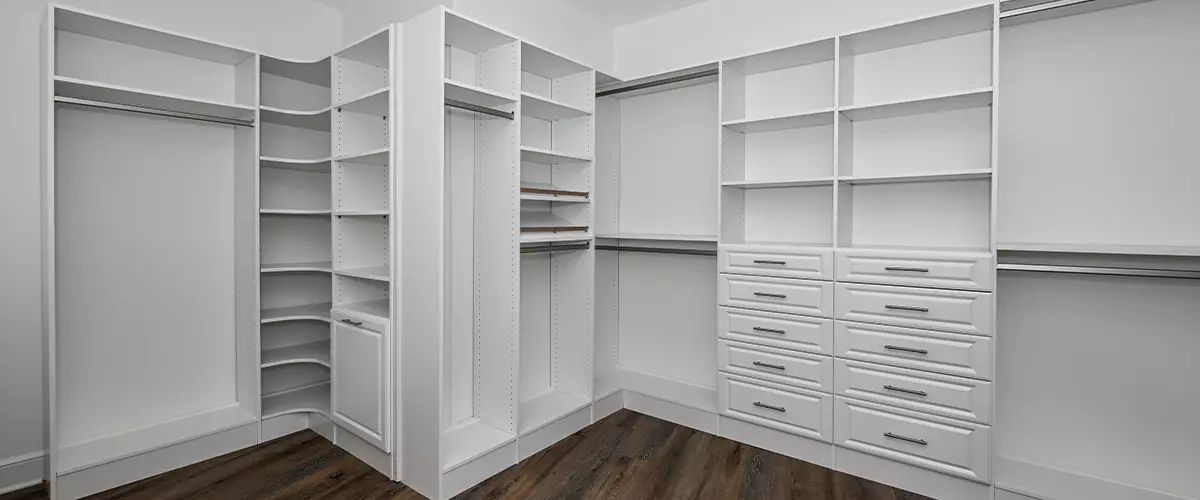 If your walk-in closet project involves modifications such as electrical work for lighting, outlets, or built-in electronics, this can impact the cost. Modifications often require skilled professionals and additional materials to ensure safety and functionality.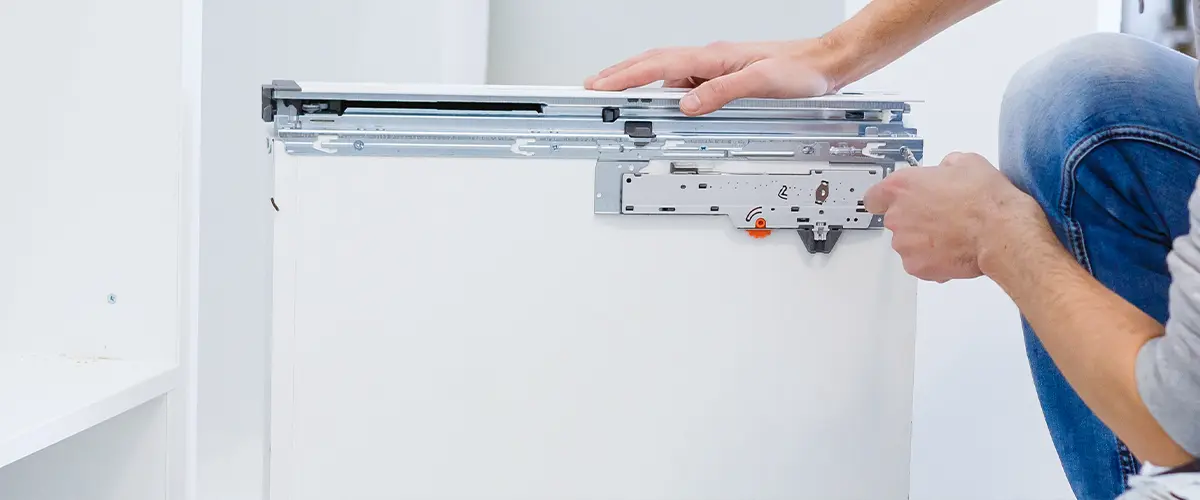 Accessories like tie and belt racks, jewelry organizers, slide-out mirrors, valet rods, and more contribute to the overall cost. These elements not only enhance the functionality of your closet but also add a touch of luxury to the design.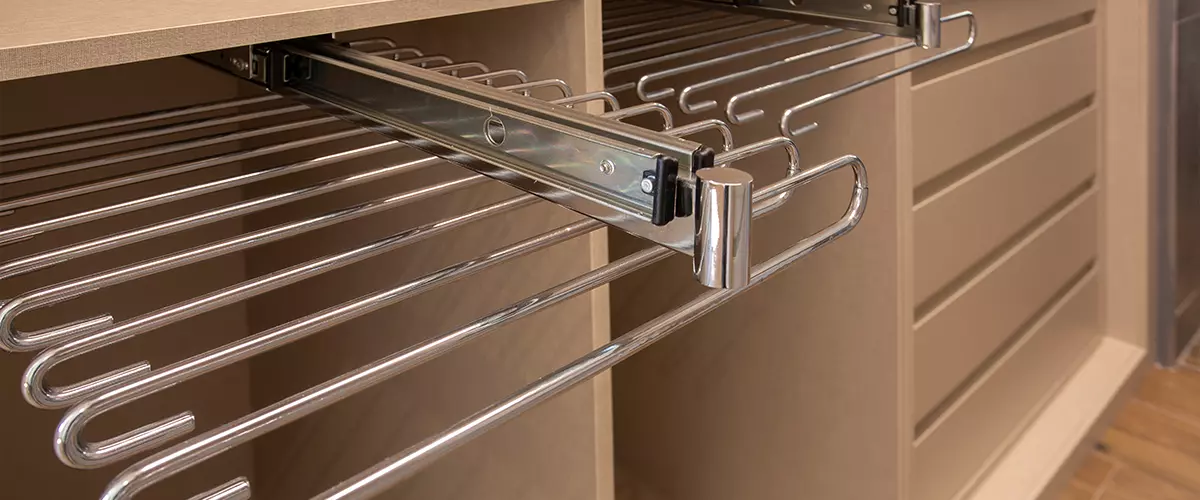 To make your dream closet a reality while respecting your budget, Creative Closets has a tempting financing offer for Renton, WA, residents. Enjoy a seamless closet transformation with our 0% interest and no down payment financing option. During our in-home visit, we'll determine whether you qualify for this exciting offer.
A 3-Step Process To Perfect Walk-In Closets
At Creative Closets, we've simplified the path to your dream closet with our easy 3-step process.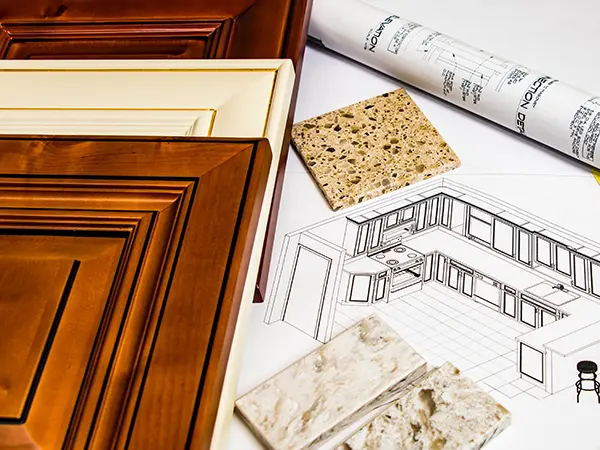 Our experts work with you to understand your unique needs and style preferences.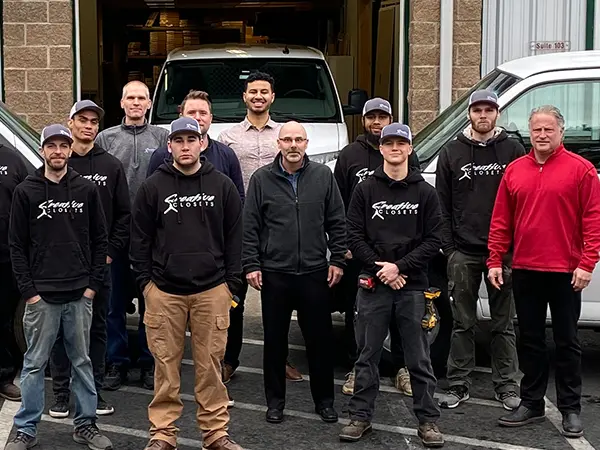 Our professional team manages the installation process, ensuring that every element of your new closet is perfectly functional.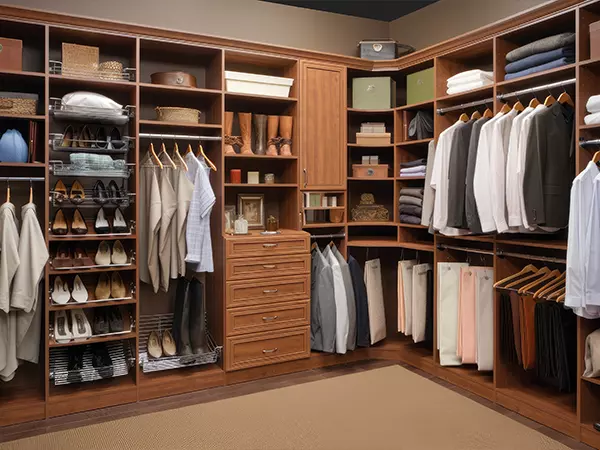 Experience the ease and satisfaction of a beautifully organized space, custom-built to suit your lifestyle.
Learn More About What We Can Do For Your Home
Some Of Our Past Walk-In Closets
Navigate through our curated selection to glean inspiration for your own project, and experience firsthand the transformational potential of a Creative Closets installation.
The primary difference between a walk-in closet and a reach-in closet lies in their size and layout. A walk-in closet is a room in its own right, providing ample space for you to walk inside and access your clothing and other items from various angles.
Typically, walk-in closets are equipped with shelves, drawers, and hanging areas on multiple walls.
On the other hand, a reach-in closet is smaller and is often built into a wall, designed for you to reach in from the outside rather than walk inside. Reach-in closets generally have a single wall of shelves, drawers, and hanging space. Both types of closets can be customized to optimize storage based on your individual needs.
The size of a walk-in closet can vary greatly depending on the available space in your home and your specific needs. However, for a closet to be considered a "walk-in", it should at least be large enough for a person to enter and move around.
This typically means a minimum dimension of 4 feet wide by 4 feet deep.
On the larger end, walk-in closets can be as big as a bedroom, measuring 15 feet by 20 feet or even more.
Ultimately, the size and design of a walk-in closet should be tailored to your lifestyle and storage requirements.
At Creative Closets, we value your time as much as we value creating your dream space. The actual installation of a walk-in closet is typically completed in just one day.
This ensures minimal disruption to your routine while allowing you to enjoy your new, organized space as quickly as possible.
Your Dream Walk-In Closet For Your Renton, WA, Home
At Creative Closets, your satisfaction is our top priority. We are dedicated to delivering high-quality, bespoke walk-in closet solutions that perfectly align with your individual needs and style preferences.
With our competitive pricing and enticing financing offers, achieving your dream closet within your budget has never been easier. Choose Creative Closets for your walk-in closet transformation, and enjoy a blend of style, functionality, and luxury tailored just for you.
With us, you can enjoy:
Transform Your Space With The Best Walk-In Closets In Renton, WA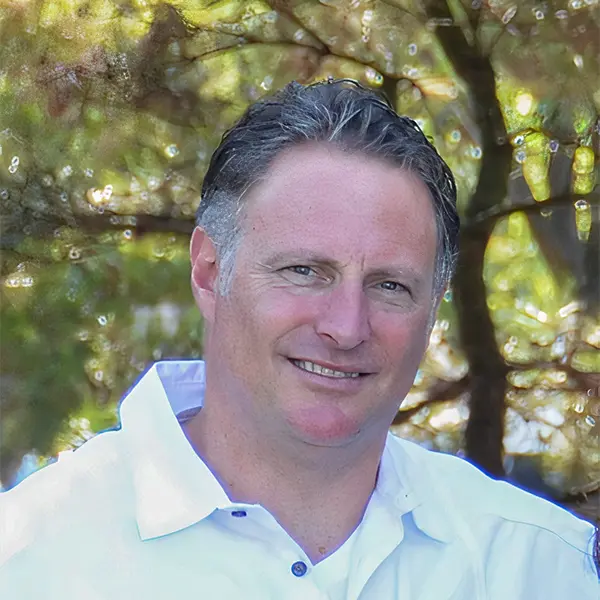 Our team at Creative Closets is eagerly waiting to transform your space according to your unique needs and style preferences.
Contact us today at (425) 428-5073 to start the journey to your perfect closet. We promise a seamless process, professional installation, and a beautiful, functional result that you will love and enjoy every day.