The Best Garage Cabinets In Renton
Want quality garage cabinets that'll last a lifetime? You know what to do!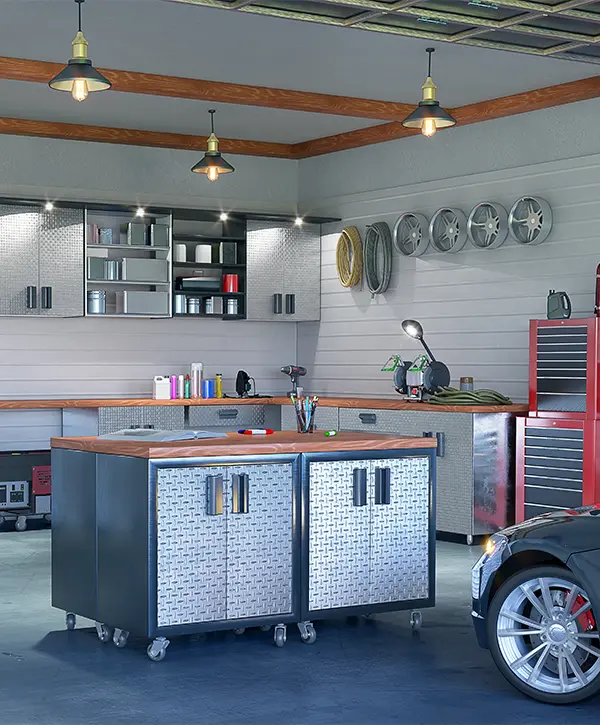 Do you struggle to park your car in your garage because of tools, cleaning suppliers, or sporting gear cluttering the space? We get that a lot from Renton homeowners who are frustrated over not having the right means to store things properly, so it overwhelms the garage.
We acknowledge your disappointment and your high preference for a well-arranged garage area. Our main priority is your satisfaction, and we aim to meet your specific needs. 
Prepare to witness the change you wish for as we create and set up personalized garage storage options to suit your and your family's needs.
We've used Creative Closets on three occasions to outfit three closets and a garage. The quality is fantastic. The price is great. The service is impeccable. If you're looking for great-quality at an affordable price, call Creative Closets.
Free Up Floor Space With Our Renton Garage Cabinets
Our hooks, racks, and shelves are designed to help you arrange your items neatly, creating a visually pleasing and functional environment. It's time to focus on making practical use of your garage space, peace of mind, and the joy of having a space that reflects your lifestyle.
You can get:
Contact us now to book a consultation and create a custom garage storage plan to enhance your daily experience.
What Features Do Renton Homeowners Want for Garage Storage?
Homeowners in Renton often get tired of stumbling over tools on their cluttered garage floors. To optimize your storage area, you can use garage cabinets, which are practical and multifunctional. 
Let's take a look at some essential features to consider when selecting garage cabinets for your house.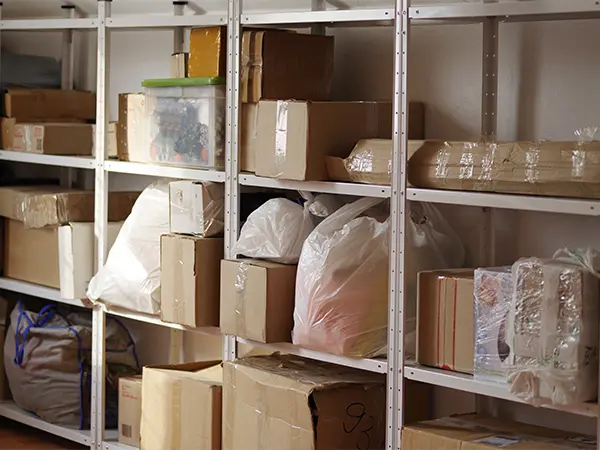 With adjustable shelves, you have the freedom to customize the height of each shelf, accommodating items of various sizes such as power tools, paint cans, and gardening supplies. This flexibility ensures that every inch of your cabinet space is maximized efficiently.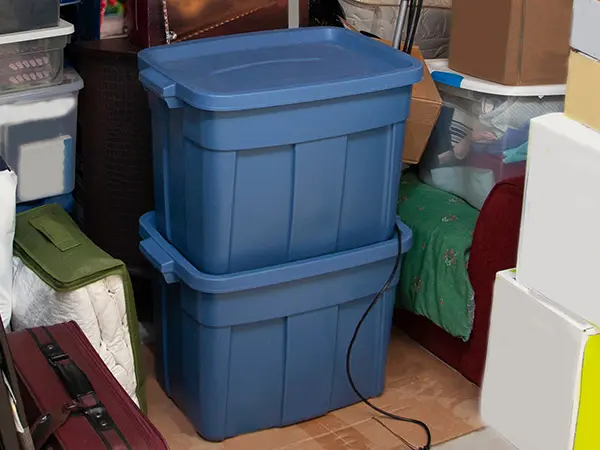 Storage Boxes and Baskets
To maintain a tidy and organized garage, consider incorporating storage boxes and baskets into your cabinets. These practical additions allow you to categorize and group similar items, making it effortless to locate screws, nails, gardening gloves, cleaning supplies, and more.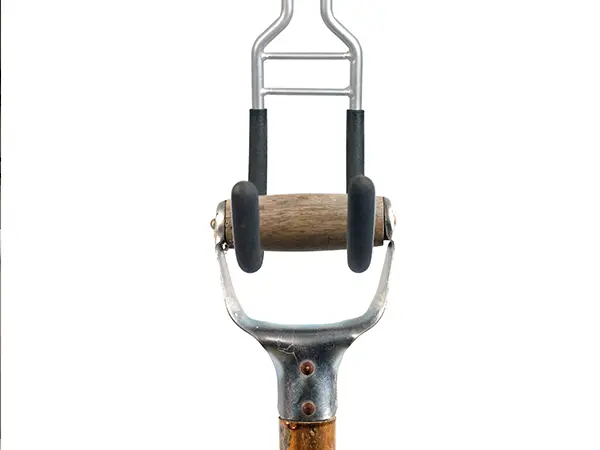 Hooks are a simple yet highly effective feature of our garage cabinets. By utilizing hooks, you can free up valuable floor and wall space while keeping frequently used tools, extension cords, and even your bike easily accessible and within reach.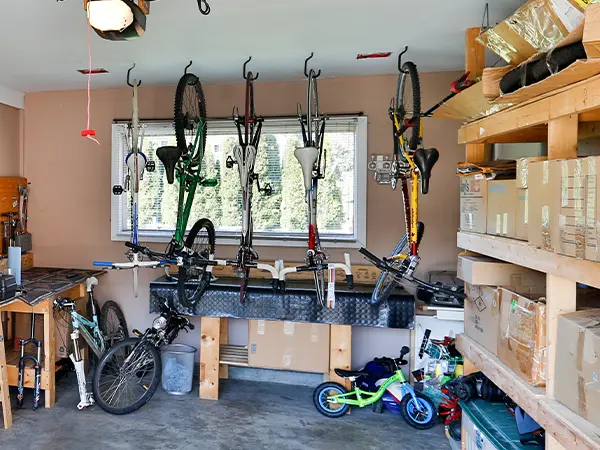 For sports enthusiasts, our specialized sport racks are a game-changer. These racks are designed to securely store and organize your sports equipment, including bicycles, golf clubs, skis, and more. By utilizing dedicated racks, your equipment remains protected from damage while staying neatly organized for your next adventure.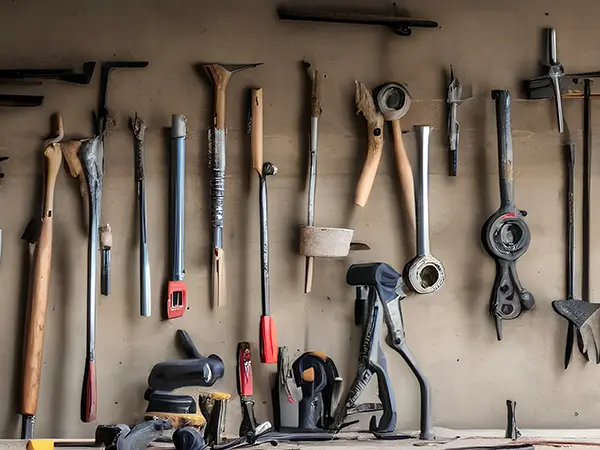 We understand the importance of having tools readily available, which is why our garage cabinets feature tool racks. These designated spaces provide a convenient solution for hanging your hammers, wrenches, screwdrivers, and even some gardening tools. With tools easily accessible and well-organized, you'll have no trouble finding the right tool for any project or repair.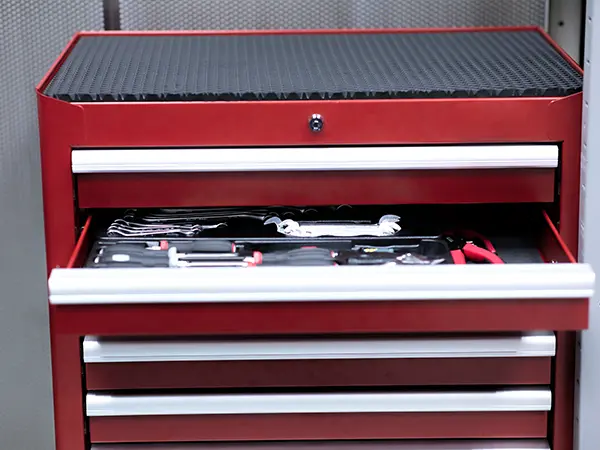 Illuminate your workspace and enhance functionality and safety with our garage cabinets that offer integrated lights. These lights provide ample illumination, making it easier to find items in darker corners and ensuring a well-lit environment for your projects or when retrieving items from your cabinet.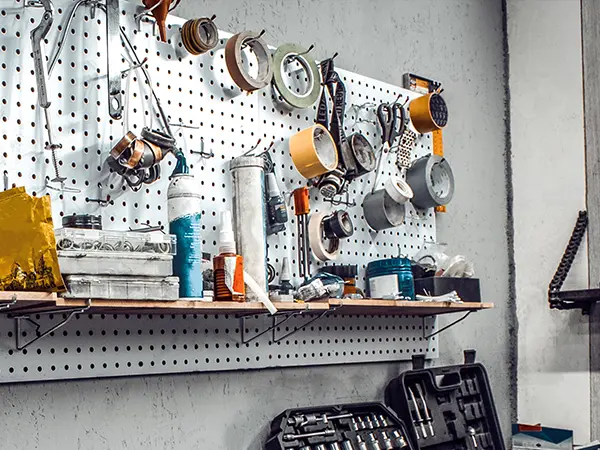 If you're looking for a highly customizable storage solution, our slatwall organization systems are the answer. With slatwall panels, you can easily reconfigure your storage layout by attaching various hooks, shelves, cabinet boxes, and baskets. This flexibility allows you to optimize your storage space while keeping your belongings conveniently within reach.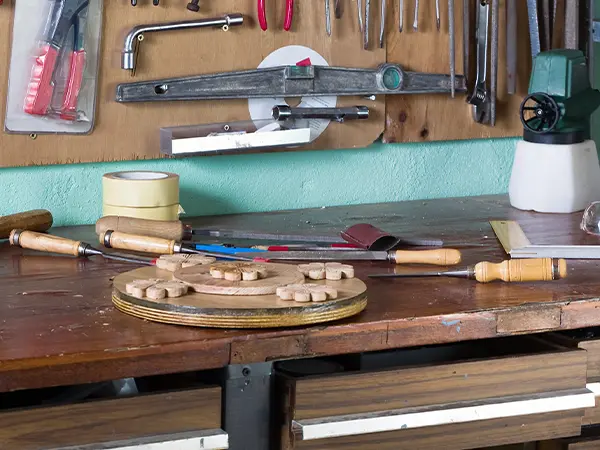 For DIY enthusiasts and hobbyists, the integration of a functional workbench within our garage cabinets is a dream come true. With spacious surfaces and storage drawers, our workbenches provide the perfect spot for your projects, repairs, and creative endeavors, keeping everything organized and easily accessible.
At Creative Closets, our goal is to identify your specific storage needs and provide you with high-quality, customizable garage cabinets and other storage options. Contact us today so we can take a look at your garage!
Ready To Become One Of Our Happy Customers?
Renton's homeowners are over the moon with their new garage cabinets, and we're grateful to have helped everyone reach their storage goals. Here's what your neighbors say about working with us!
Broc and the installers were great! Very professional and attentive. Our experience with them was great and we love our closet and the shelving installed in our garage.
We had our garage renovated by Creative Closets and we're extremely happy. We had multiple cabinets installed, slat walls, overhead racks, etc. and our dream of having an organized garage is now a reality! Highly recommend the Creative Closets crew.
Understanding Garage Cabinets Cost In Renton
We understand the importance of having a safe and easily accessible place to store your garage stuff. That's why we offer garage cabinets that can meet your needs and budget. Below is a table that shows the costs of some of our previous garage storage projects.
| Garage Storage Project | What's Included | Price |
| --- | --- | --- |
| 20' Wall Of Cabinets & Workbench | Pewter cabinets, full-lenght handles, 10+ separate storage areas | $7,000 |
| Workbench & Slatwall Panel | Tall cabinets, workbench with top + bottom cabinets, Slatwall tool storage system | $9,000 |
| 22' Full Wall Cabinets & Slatwall | Tall cabinets, Slatwall system, workbench with cabinets and drawers, overhead storage | $11,000 |
Please note that the cost of garage cabinets can vary depending on several factors. To provide accurate pricing for your specific situation, we will need to measure your garage, discuss your storage needs, and consider various variables.
Customized cabinet layouts or larger cabinets tend to have higher costs compared to standard options. The inclusion of additional features like built-in workspaces, different wall storage options for tools and sporting equipment, or unique design elements can also increase the overall cost.
To illustrate, in a previous project, we installed custom garage cabinets along a 20-foot wall. These cabinets featured full-length handles, multiple storage areas, and a stylish pewter finish, amounting to an estimated total cost of around $3,500.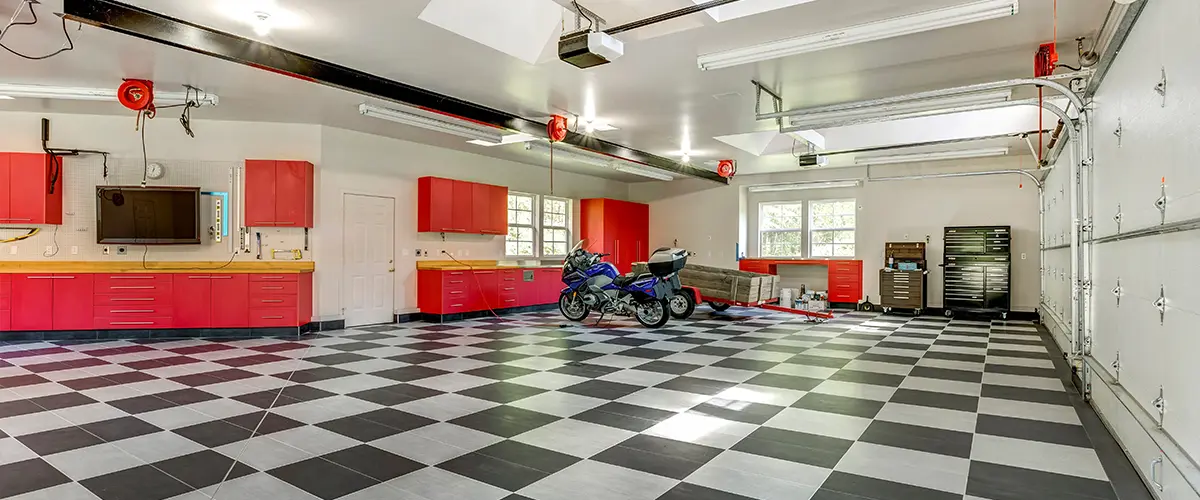 Tailoring your garage cabinets to your specific needs and preferences can increase the cost. Customization options like adjustable shelves, specialized racks, pull-out drawers, and integrated lighting systems enhance functionality but may add to the final price. Accessories such as hooks, bins, and baskets can also influence the overall cost.
If you're considering tall cabinets with a workbench and a Slatwall tool storage system, the typical price range falls between $8,500 and $9,000, depending on the size of the cabinets and the specifications of the workbench. For larger systems that include overhead storage racks and cabinets above the workbench, prices can reach approximately $11,000.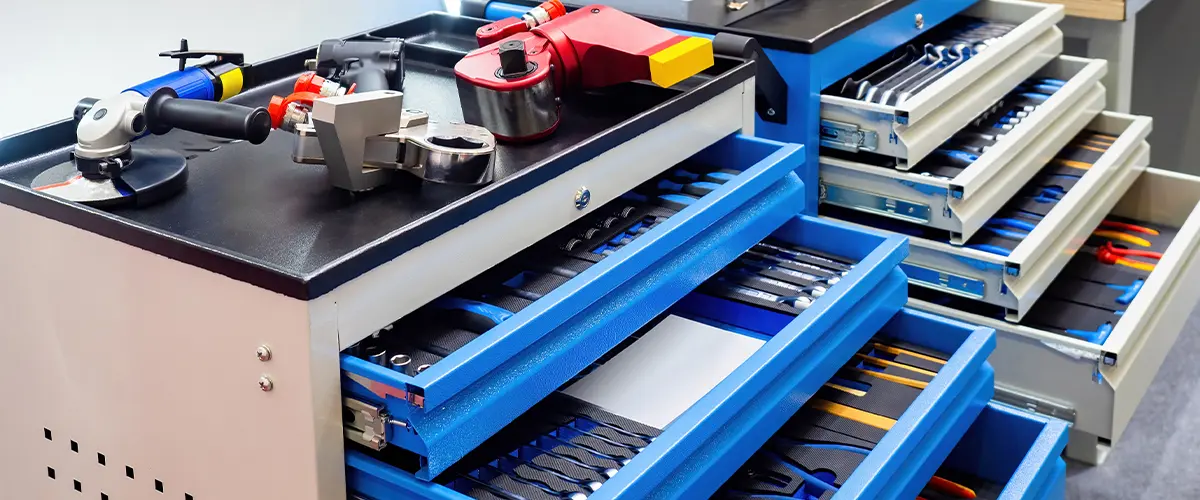 The selection of finishes and design elements has an impact on both the visual appeal and the cost of garage cabinets. Opting for simple and minimalist designs tends to be more cost-effective, while intricate details, different countertop options, or adding a variety of hooks can increase the end cost.
At Creative Closets, we offer a wide range of finishes to complement your design preferences. Our options include pewter, slate, white, silver, red powder-coated, maple, and more, allowing you to find the perfect match for your style.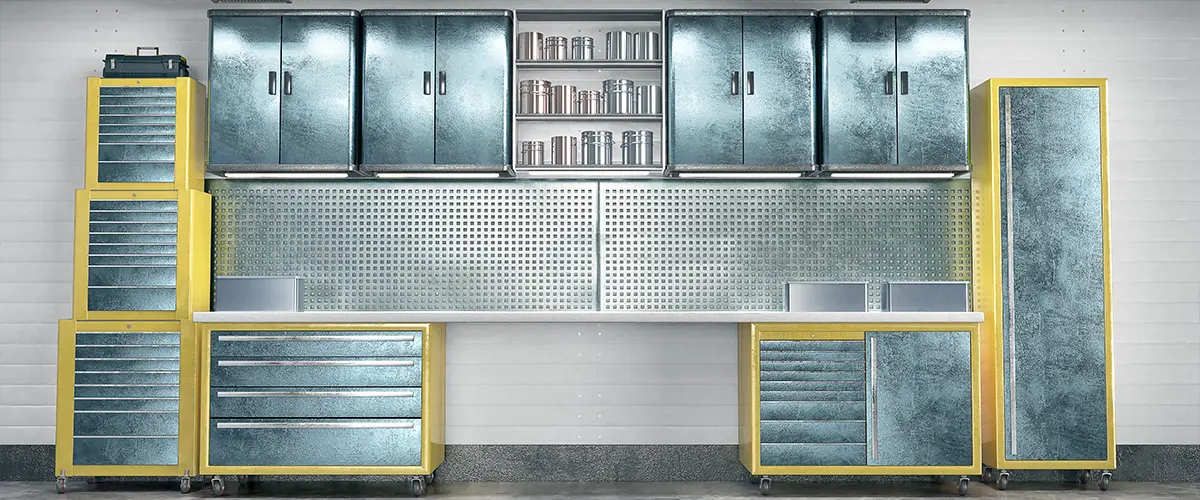 The cost of installing garage cabinets is influenced by the intricacy of the installation process. We have to consider the current wall condition, whether or not there are plumbing or electrical changes required, and any other customization needs that might add to the complexity of installing your garage cabinets.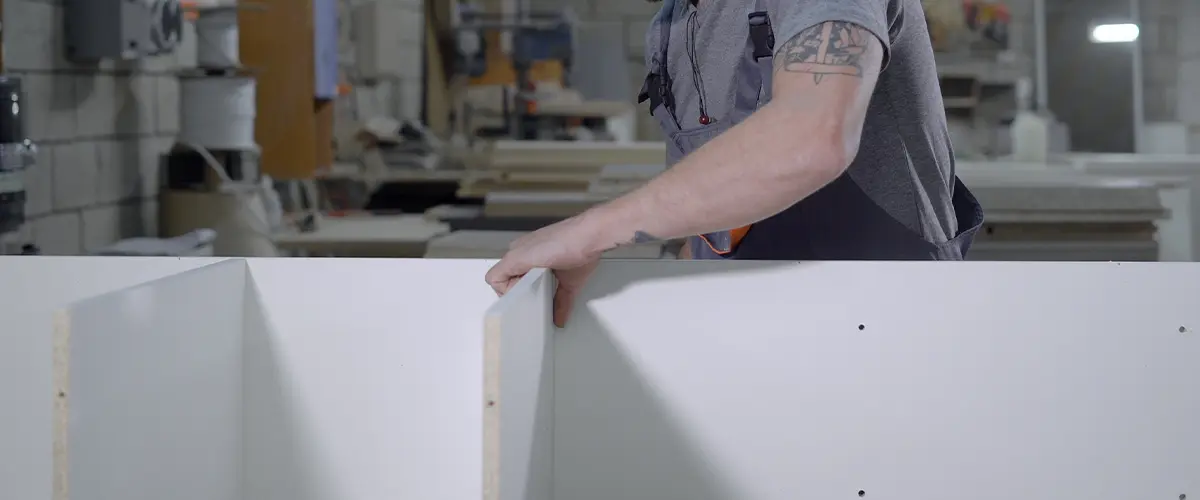 Contact us today and let us measure your space, curate the best garage storage ideas, and provide expert cabinet suggestions. We'll help you create the perfect solution to keep your items off the garage floor, maximizing your storage space and organization.
Here's How Everything Goes...
We Changed The Garage Storage Game In Renton
If you're in need of garage storage cabinets, our thermally-fused cabinets are definitely worth considering! We take pride in the meticulous craftsmanship that goes into creating cabinets with exceptional details and features, ensuring their long-lasting durability.
Our cabinets are designed with fully integrated backings and hinges, providing a secure storage solution that keeps everything in place. You can have peace of mind knowing that your walls will remain unscathed and undamaged. Plus, cleaning the insides of these cabinets is a breeze, saving you time and effort.
The finishes of our cabinets are carefully constructed using thermally-fused laminate, making them highly resistant to chipping, fading, peeling, and bubbling. These durable coatings are built to withstand the test of time, ensuring that your cabinets maintain their pristine appearance. To further instill confidence in our products, we offer a lifetime warranty.
We understand the importance of reliable storage space. That's why each shelf in our cabinets is a robust inch thick, capable of supporting up to 100 pounds of weight. Say goodbye to concerns of sagging, bending, or warping shelves. You can confidently store seasonal items or heavier belongings without any worries.
Common Garage Cabinets Questions
Exceptional experience!! I had a very specific objective with two master closets, a pantry, and a garage shelving system. I'm very very happy with the quality of work, the team that worked with me through each stage of the process, the timeliness, and the outcome that is both functional and beautiful to look at!! 🙂 Highly recommend!!
We Settle For Nothing Less Than Excellence
Our goal is to ensure your garage is a source of pride and maximizes every available space. 
We offer complete customization options to create a storage system that aligns with both your practical requirements and aesthetic preferences, eliminating the inconvenience of stumbling over tools and clutter.
Enjoy products and services meant to:
Get The Best Garage Cabinets In Renton, WA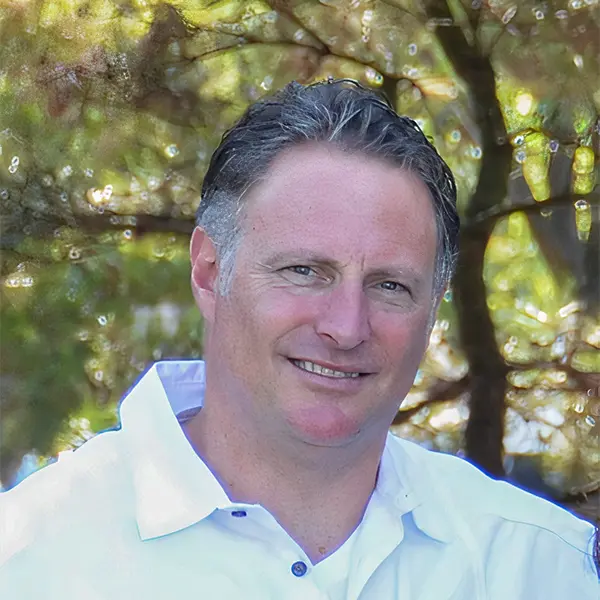 Regain control over the organization of your garage and reclaim your valuable space without compromise. Contact us at (425) 428-5073 and get a 60 to 90 minutes consultation where we'll discover everything you need in your garage! Click below for a free estimate!