The Best Closet Organizers In Renton
Trying to make your home airier and clutter-free? You know what to do!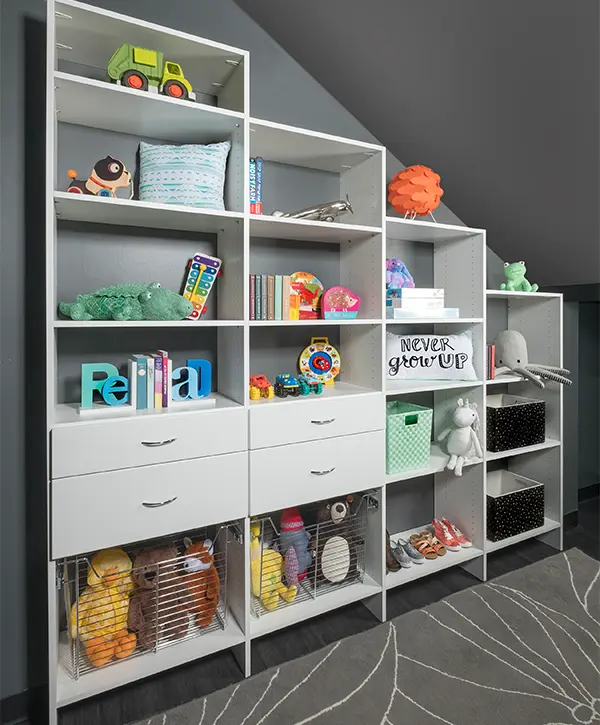 Do you often run late for work while searching for something to wear in your closet? Have you ever lost an earring or scratched your favorite pair of shoes because they were improperly stored? 
Save valuable time in your daily routine by using closet organizers to keep your items organized and protected.
We are Creative Closets, a leading custom closet design and building company serving homeowners in Renton, Washington, and the surrounding areas. 
Our goal is to transform your home by offering exceptional custom closet solutions and state-of-the-art closet organizers in the state.

We've recently remodeled our whole house and I'm tired. Tired of hounding subs to come back and finish work, tired of waiting 3 weeks for bids, tired of doing projects myself. We decided to hire out closet installation and Creative Closets was a breath of fresh air. 
They had great communication from beginning to end. They gave me a bid the same day they came out to design and we're straight forward without using sales tactics. There was no "let me call my manager and see if there's additional discounts," just straight forward pricing. They weren't the cheapest but they definitely weren't the most expensive option. 
Overall I think they were a great value. Jordan and his partner did a great job on install and were very detail conscious, making sure every part of the design was just the way we wanted it. Both were sweet to my 4 year old who wanted to be involved in the building. They took care to clean up well and the whole install was done very quickly. I highly recommend Creative Closets.
From Messy Closets To Organization Bliss
At Creative Closets, we can help you organize your space so that you have more room to breathe and everything is in its place. Our custom closet organizers are designed with your family's needs in mind, so you can use every inch of space efficiently and never waste time searching for clothes or ties again.
You can avoid clutter pitfalls and enjoy custom closets that guarantee:
Transform your Renton home with expertly designed and installed closet organizers from Creative Closets to achieve a clutter-free, organized space that reflects your style and simplifies your life. Schedule a free wardrobe analysis today to learn how Creative Closets can make a difference in your home.
What Are The Types of Closet Organizers You Can Get In Your Renton Home?
In Renton, WA, you can transform your space with effective closet organizers. We offer a range of options, from drawers to storage bins, to help you keep your closet organized and efficient. Come explore the world of closet organization and find the solutions that work best for you.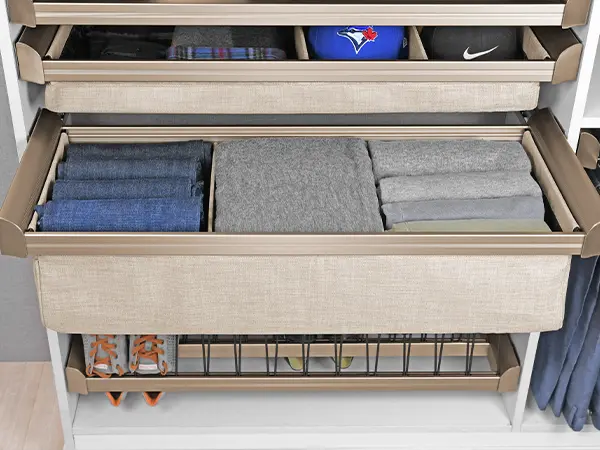 If you want to organize your Renton closet efficiently, consider using closet drawers. They are great for storing your clothes, accessories, and other items. Closet drawers also help to eliminate the hassle of searching through bulky piles of clothes, as everything is stored neatly in its place.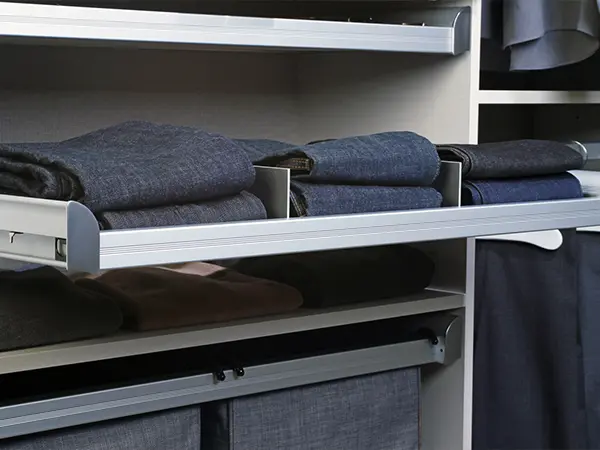 Closet shelving is another efficient way to store items. It helps you maximize the use of your space by adding additional storage shelves and drawers designed to fit perfectly into your closet. Closet shelving allows easy access to items, so you can quickly grab what you need in a pinch.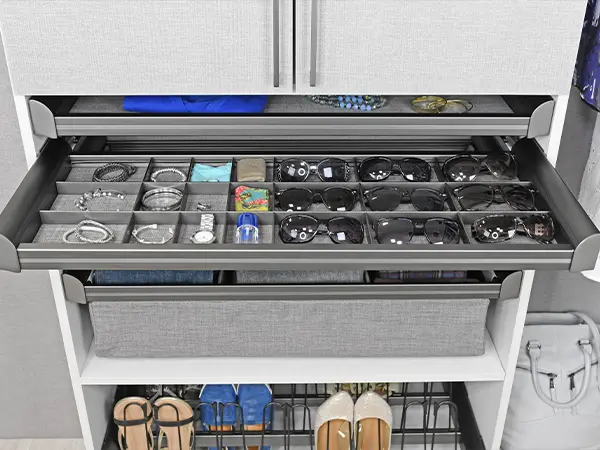 You can use jewelry organizers to keep your accessories safe and organized. These organizers have different compartments and hooks to protect and show off your jewelry collection. Using them lets you conveniently find the right accessory for any occasion while making your closet space more elegant.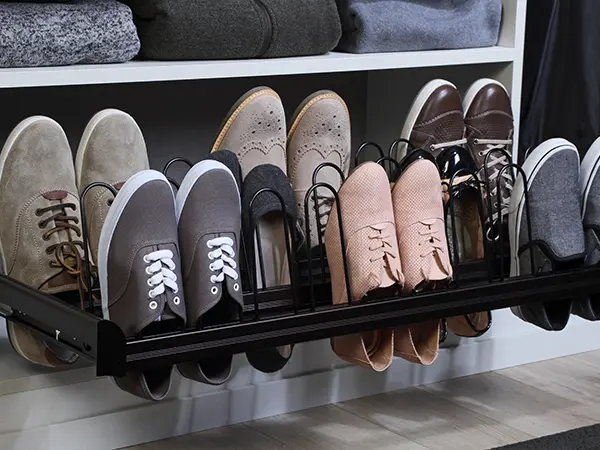 To ensure your shoes are easily accessible and organized, consider using shoe racks that provide a designated space for each pair. Many homeowners struggle with storing shoes due to mismatched pairs and insufficient protection for their favorite shoes. If this is you, we have some great solutions in store for you.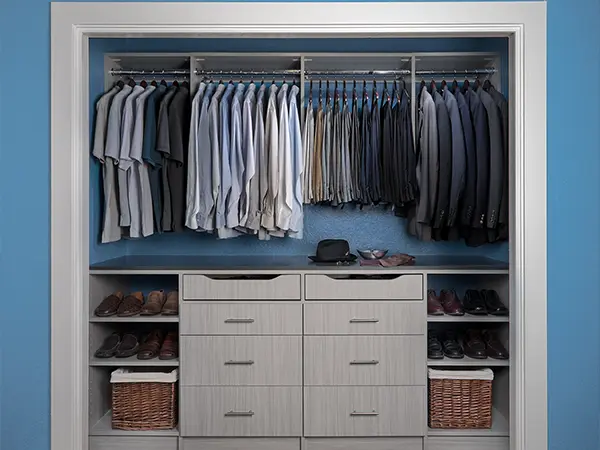 Closet storage is essential for organizing your items. You can choose from various options, such as cubbies, baskets, and bins that can be used to store clothes and accessories. Plus, you can get creative with hooks to hang up hats and other items in your closet.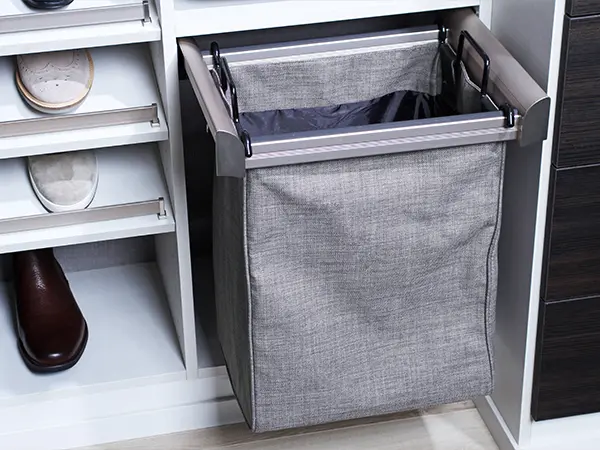 Using storage bins or boxes in your closet can be a game-changer. These containers are perfect for storing blankets, seasonal clothes, and items you don't use often. With various sizes and styles available, you can easily find bins that fit your needs and simplify organizing.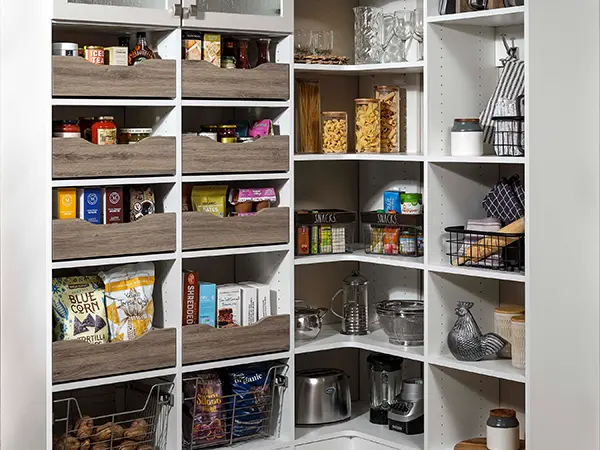 Having an organized pantry will help you maximize the use of the space and make your life easier. Creative Closets offers a range of options for organizing your kitchen storage, from removable shelves to wall-mounted racks. You can also opt for pull-out pantry drawers or dividers that help you store items neatly and eliminate clutter.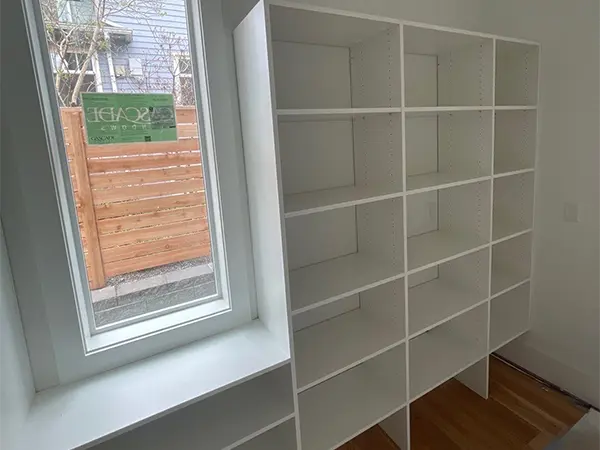 To make the most of your pantry space, consider installing shelves. Our team can measure and customize pantry shelving to fit exactly where you need it. Shelves help you maximize your vertical storage capacity so you can organize items efficiently in an orderly fashion.
Creative Closets can assist you in maximizing space, eliminating closet clutter, and optimizing your living quarters. You can also browse our many options to find the perfect closet accessories for your space.
Here's What Your Neighbors Love About Us!
We've helped many of your neighbors in Renton get their households in order with closets made exclusively for their needs. Here's what they say about working with us:
Creative Closets did an excellent job all around. They designed a closet system that meets my needs, looks great, at a competitive price. The installer was on time, extremely polite and friendly, and efficient! I would recommend them to all of my friends!
Great service, quality and installation of new closets. This is our 2nd time using Creative Closets and extremely happy both times. Jordan was our installer and was on time, respectful and efficient. Thank you!
Breaking Down Closet Organizers Cost In Renton
We will now discuss the expected cost of closet organizers in Renton and the nearby areas, but remember that each project is unique. Contact us for a free wardrobe design consultation where we can analyze your needs for custom closets.
You can refer to the table below to know how much our full custom closet systems cost based on the size and type of the closet.
| Closet Type | Size | Average Price |
| --- | --- | --- |
| Walk-in Closet | 20' x 20' | $9,500 |
| Reach-In Closet | 8' Long | $2,000 |
| Kids' Reach-In Closet | 8' Long | $2,800 |
But what influences closet organizers' costs? Let's look at the factors that make the price go higher or lower.
The cost of organizers for your closet is influenced by its size. If your closet is larger, it will likely require more materials and labor for installation, resulting in a higher cost. Hence, it is necessary to consider the dimensions of your closet when determining the total cost.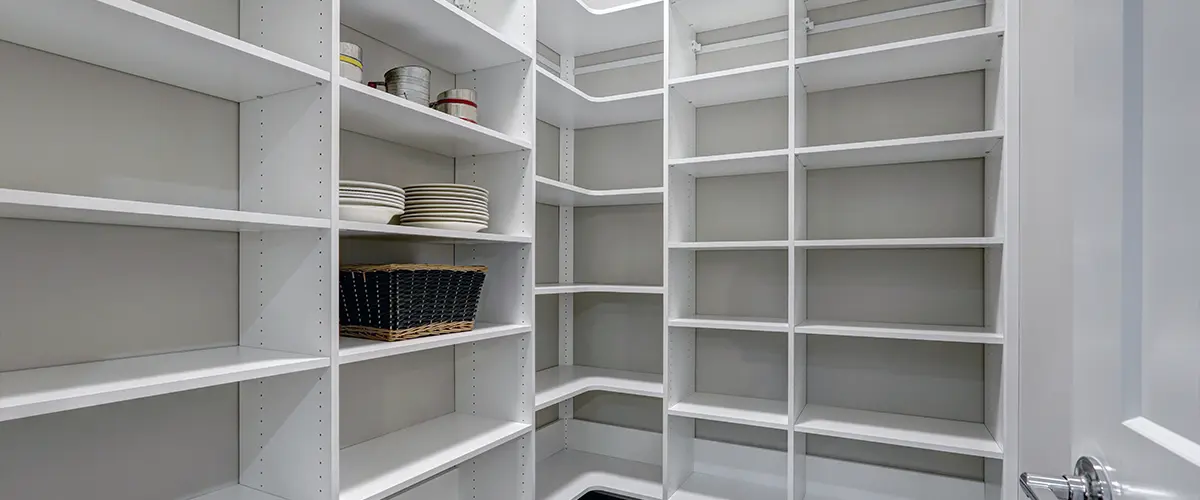 The cost of closet organizers is influenced by how much customization you desire. If you want a customized solution designed to meet your specific needs and preferences, it will likely cost more than pre-designed or standard options. While customization can help you make the most of your space and improve functionality, it comes at a higher price.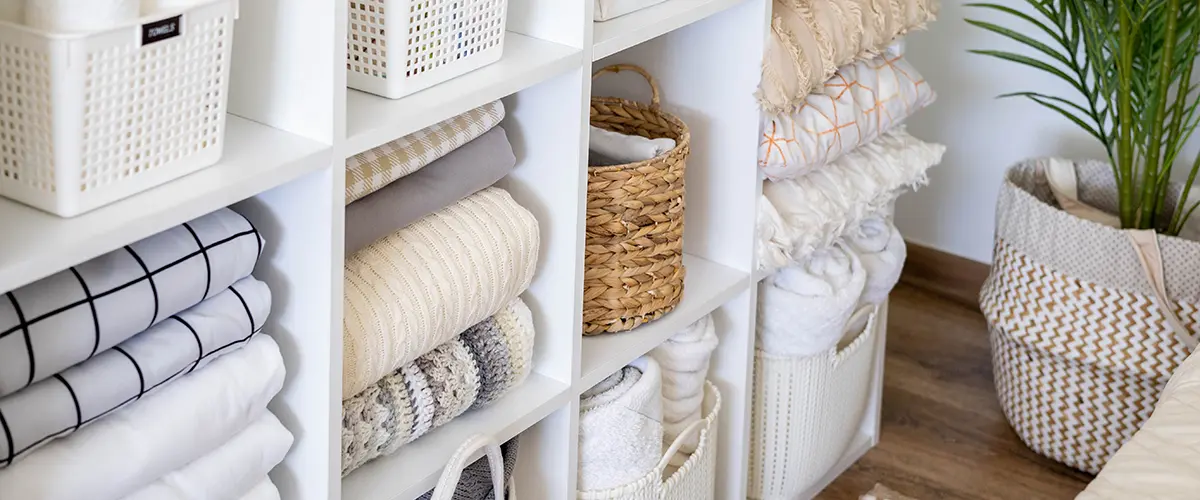 The materials used in your closet organizers affect the price. Choosing premium materials like solid wood or high-end laminates will cost more but offer durability and a luxurious look. Choosing more affordable materials can help you save money while still achieving an organized and visually appealing closet.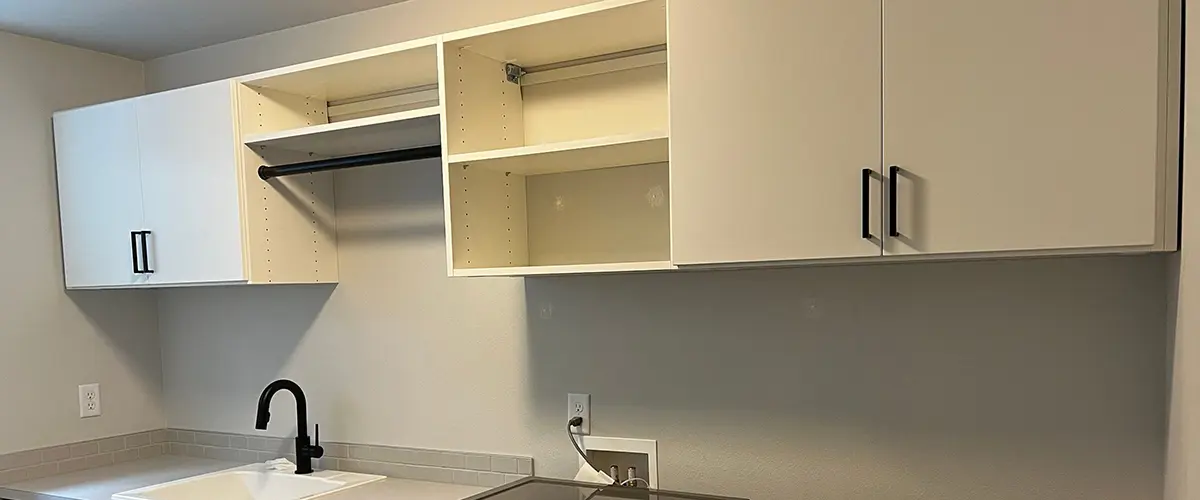 Opting for professional installation services for your closet organizers will require you to pay extra. Though some homeowners may choose to do it themselves to save money, professional installation guarantees a proper fit, solid construction, and a flawless outcome. Keep in mind the benefits of professional know-how and the time and effort it can save you in the future.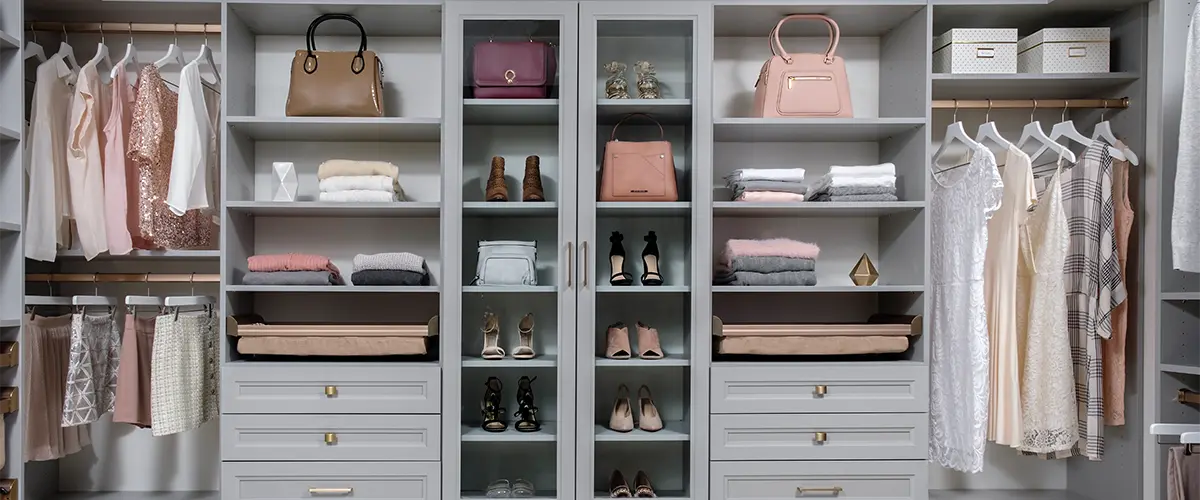 Are you looking for new closets but worried about the cost? Our Renton residents can use our great financing offer with 0% interest and no down payment. We will let you know during our in-home visit if you qualify for this offer.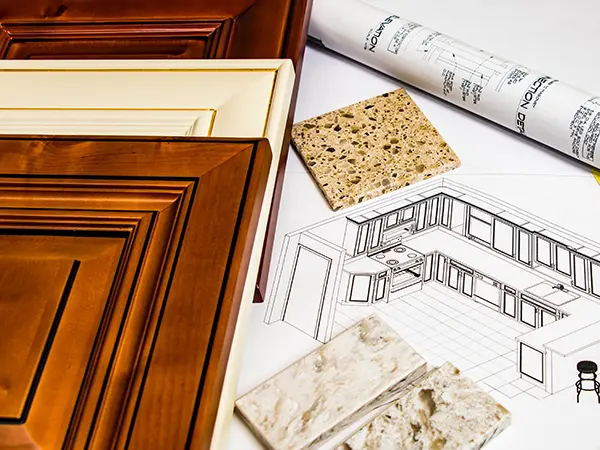 Let's find out what exactly do you need and schedule a consultation.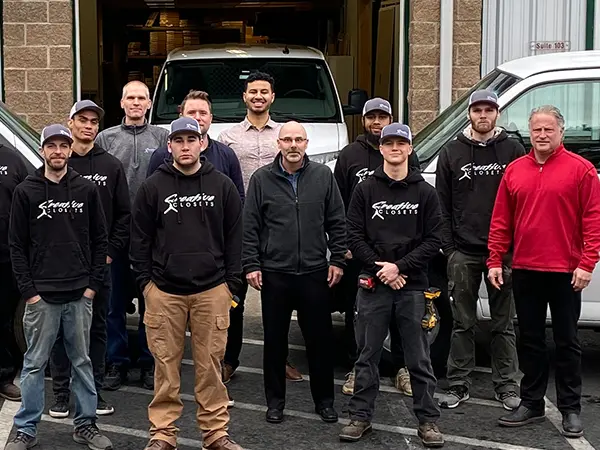 We start installing your closet organizers while keeping you in the loop at all times.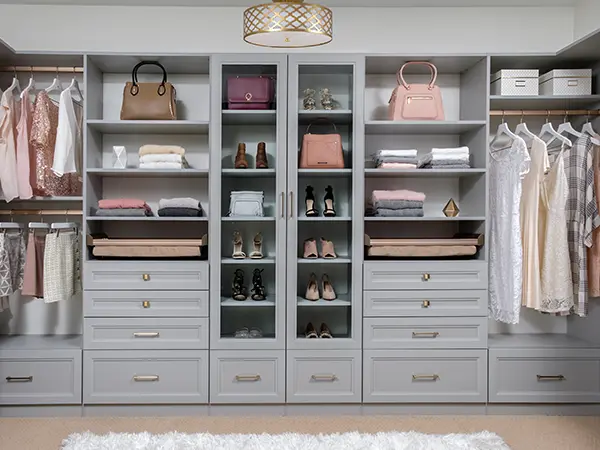 Take advantage of an organized closet and start saving time on cleaning the house!
Here's How Everything Goes...
We had a fantastic experience with Creative Closets! Jerry did our initial consultation and we loved how thorough he was with our design process. 
It was so helpful seeing product samples in person and we loved the 3D computer design that he came up with on the spot. It really helped us picture what we were ordering. The office was great about scheduling and keeping in touch throughout our process. Josh did our install and we couldn't have been happier with how it went! 
He let us know when he was on his way and arrived right on time. The installation was organized and seemed to go very smoothly, even with my kids underfoot and getting in his way! One of the pieces arrived with a small ding from the manufacturer and Josh not only pointed it out, but he assured us that a new piece was already being ordered. 
I can't speak highly enough about our experience with Creative Closets and would strongly recommend them if you're in the market for a custom closet!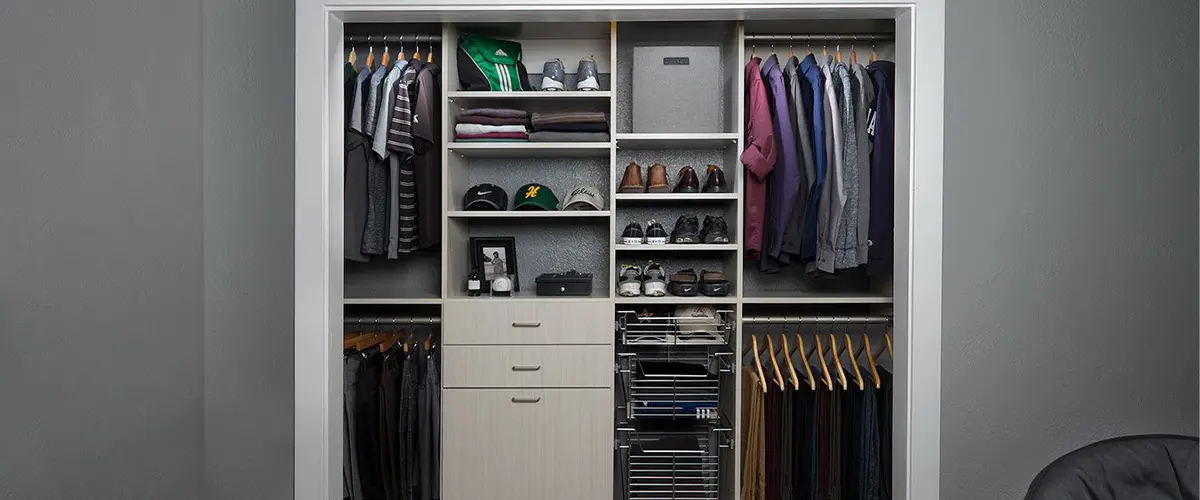 Have Closet Organizers Work In Your Favor
At Creative Closets, we understand that every individual, family and home is unique. To meet your specific needs, we have designed a process that involves a 60-to-90-minute meeting to plan your closet design, select materials and accessories, and finalize a financing plan.
Working with us gives you a chance to:
Declutter Your Home With Custom Closet Organizers In Renton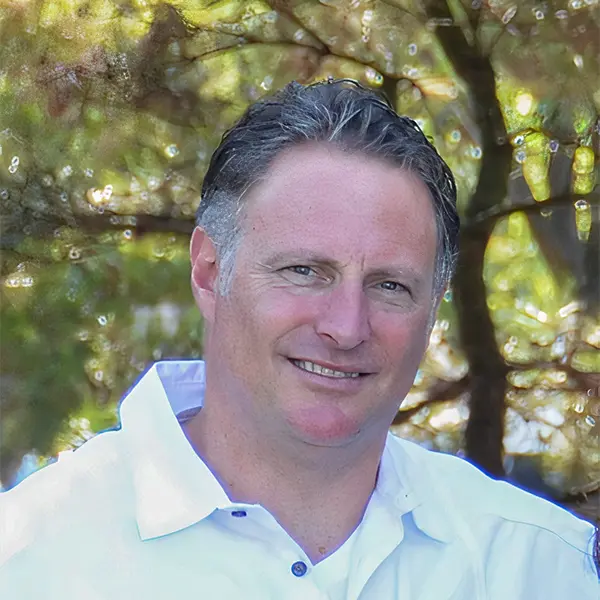 Our custom closet organizers in Renton might be just what you need to simplify your life. Give us a call at (425) 428-5073 or request a thorough consultation by clicking the button below!