The Best Closet Systems In Redmond
Stay on top of the home organizing game.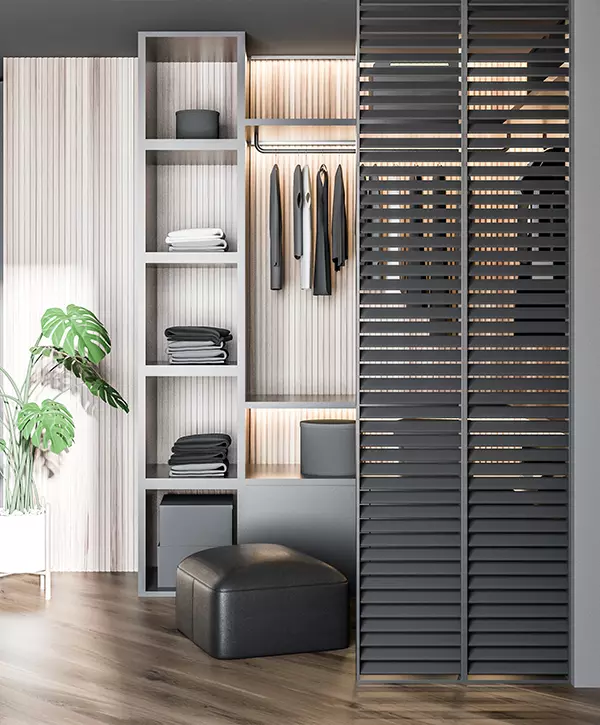 Imagine coming home after a hectic day, eagerly anticipating a peaceful and serene environment. Instead, you're confronted with a disorganized and cluttered mess, causing unnecessary stress and stealing away your relaxation.
At Creative Closets, we understand the importance of a harmonious living space and offer custom closet systems to restore order and serenity to your home. With our personalized storage solutions tailored to your unique needs and preferences, you can finally experience the tranquility and organization you deserve.
Our expertly crafted closet systems are designed to deliver exceptional results, ensuring a clutter-free and beautiful environment.
This is our 1st experience with Creative Closets. We wanted a custom pantry for our kitchen matching our current kitchen setup and I don't think I could be any happier. They were professional and on time with the installation. They adjusted changes in design multiple times and also adjusted our requests on installation changes. We spoke to 4 other companies, but chose them. Our empty kitchen space came out exactly how we wanted. I am surely working with them for all of my future projects..
Step Into A Closet With Zero Clutter
Envision a world where your mornings begin easily and efficiently, stepping into a beautifully organized closet that reflects your unique style. No more frantic searches for misplaced belongings or the frustration of cluttered spaces.
At Creative Closets, we specialize in delivering innovative solutions that bring order and harmony to your storage areas, revolutionizing your daily routine. You not only get to enjoy WA's best closet systems, but also a service that focuses on saving you time, effort, and even money.
Experience the benefits of partnering with us for your custom closet systems:
Contact us today and we'll send our designer to your Bellevue home to discuss, measure, plan, curate, suggest, and show you how your dream closet unfolds before your eyes.
What Closet Systems Would Best Fit Your Redmond Home?
Elevate your Redmond home with a custom closet system that seamlessly combines functionality, style, and optimized space. At Creative Closets, we understand the unique needs and desires of Redmond homeowners.
Let us be your trusted partner as we explore our range of custom closet systems, meticulously designed to transform your home into an organized oasis tailored specifically for you.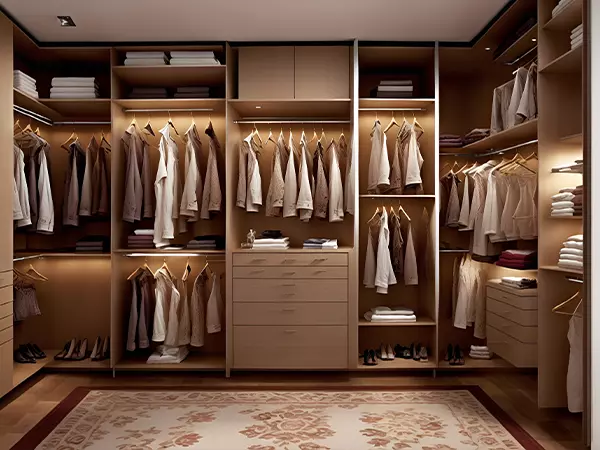 Indulge in the luxury of spaciousness with our walk-in closets, creating your own personal boutique where every garment and accessory finds its perfect place. Our walk-in closets offer abundant storage options and customizable features, allowing you to showcase your wardrobe with style and convenience. From elegant shelving to specialized compartments for shoes, handbags, and jewelry, our walk-in closets provide the ultimate storage solution for fashion enthusiasts.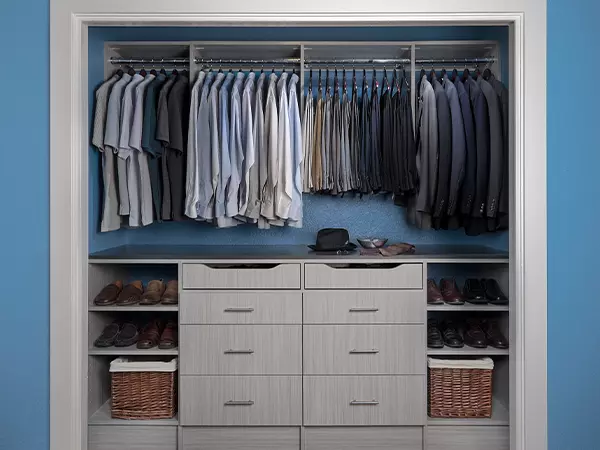 Optimize every inch of your space with our cleverly designed reach-in closets, tailored to accommodate limited areas without sacrificing functionality. Customizable shelving, hanging rods, and drawers ensure effortless organization and easy access to your clothes. Bid farewell to the days of rummaging through piles and embrace a streamlined and efficient daily routine.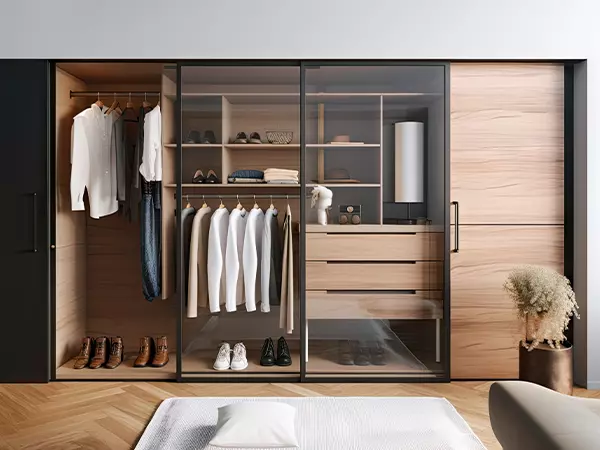 Reclaim your bedroom from chaos with our wardrobe closets, offering standalone storage solutions that bring order to your personal space. With ample room and customizable compartments, these closets create a serene environment, allowing you to easily display and organize your belongings. Enjoy a clutter-free bedroom and start each day with a sense of calm and tranquility.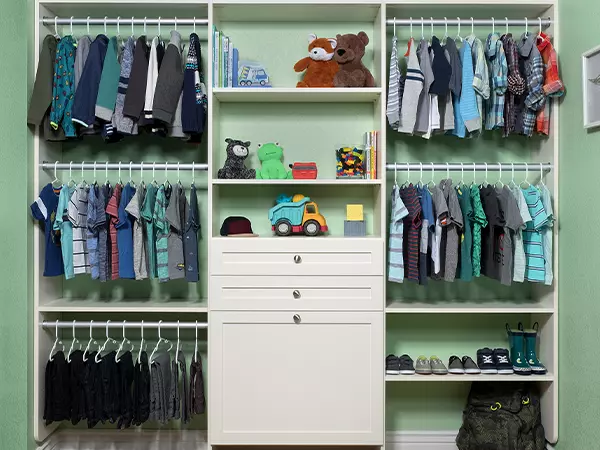 Tame the clutter in your children's rooms with our playful and practical kids' closets. Adjustable shelves, bins, and drawers make organization a breeze while providing an engaging learning experience for your little ones. Create an inviting and functional environment where your child can play, learn, and grow.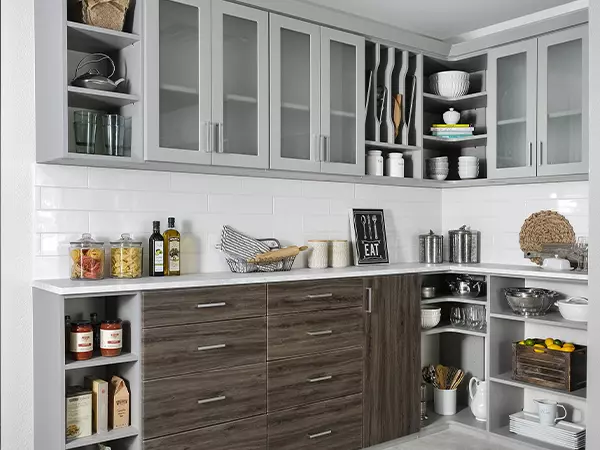 Revolutionize your culinary haven with our kitchen pantry solutions, banishing the chaos of disorganized shelves and expired food items. Our custom pantry systems maximize storage space, effortlessly arranging your pantry items for easy access. From adjustable shelves to specialized storage solutions for spices and cans, our kitchen pantries transform meal preparation into a joyful experience.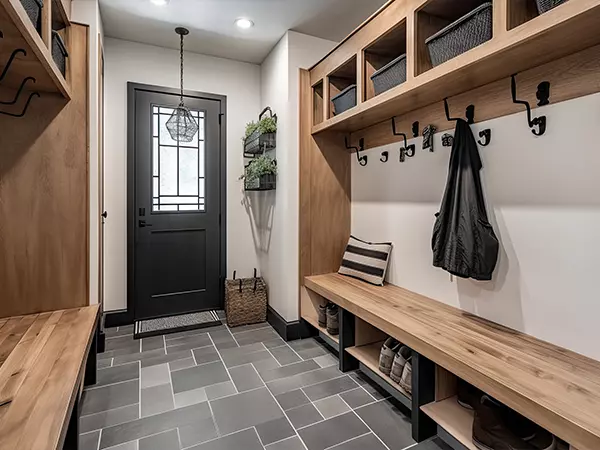 Make a grand entrance with our stylish and functional entryway cabinets, eliminating clutter and setting the stage for a warm and welcoming ambiance. Our custom cabinets keep your shoes, coats, and accessories organized, ensuring you never stumble over footwear or struggle to find your keys. Create a tidy and inviting space that impresses both you and your guests.
Drop us a message so we can find out all about your day-to-day in your Redmond home and design the best closet systems to help you streamline your daily routine.
Creative Closets, Through The Eyes Of Its Customers
Discover what our satisfied Redmond customers have to say about their experience with Creative Closets.
I just had my closet done and it looks fantastic. They finished everything super quick and they were professional and really kind. I would recommend their services to anyone.
Caleb and his partner came out on time, they were professional, knowledgeable, and answer any questions that I had. They cleaned up after they were done and left the place spotless. They even rolled out the red carpet when they arrived to enter my home.
Breaking Down Closet Systems Cost In Redmond
Discovering the perfect balance between quality and affordability is crucial when investing in a custom closet system for your home. At Creative Closets, we understand that cost is an important consideration, which is why we offer transparent pricing options tailored to your specific needs and preferences.
Explore a snapshot of our past custom closet system projects and get an idea of the pricing range. Remember, each project is one-of-a-kind, designed to meet specific requirements, resulting in varying prices that reflect individual needs and preferences.
| Closet Type | Size | Average Price |
| --- | --- | --- |
| Walk-in Closet | 20' x 20' | $9,500 |
| Reach-In Closet | 8' Long | $2,000 |
| Kitchen Pantry | 8' x 5' | $4,500 |
| Entryway Cabinet Wall | 8' | $6,500 |
| Kids' Reach-In Closet | 8' Long | $2,800 |
Let's dive into the different factors that contribute to the overall cost of our custom closet systems, empowering you to make informed decisions that align with your budget and vision.
The size and complexity of your closet system impact the overall cost, with larger walk-in closets and intricate designs commanding a higher price point compared to smaller reach-in closets or entryway cabinet walls.
A kitchen pantry that is 8′ x 5′ in size typically costs about $4,500. On the other hand, a 20′ x 20′ roomy walk-in closet usually costs around $9,500.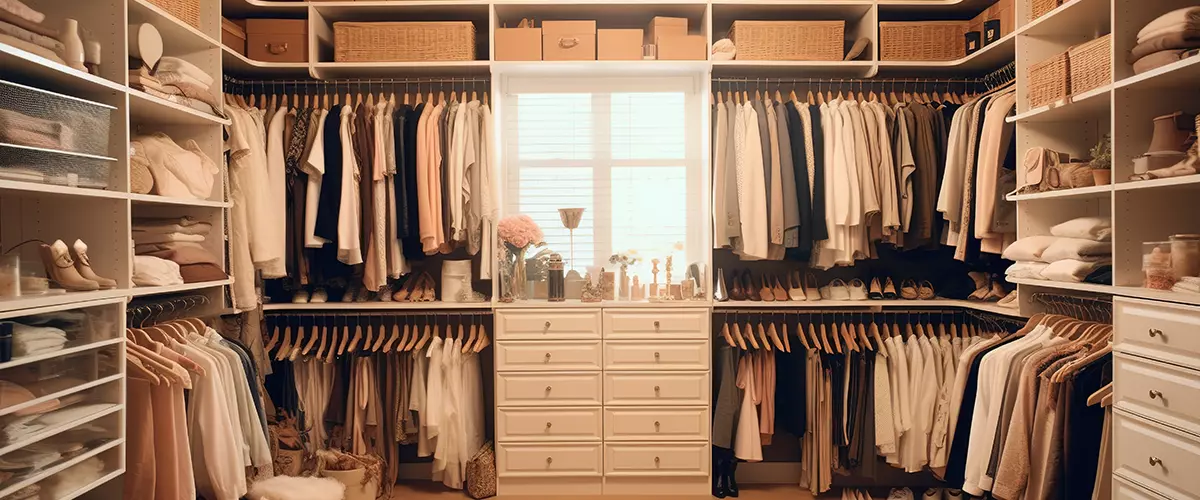 The level of customization and design intricacy contributes to the cost of your closet system, as specialized storage solutions, adjustable shelving, unique drawer configurations, and tailored accessories add to the overall price.
An 8-foot-long customized cabinet wall for the entryway may cost around $6,500. Additionally, a specially designed 8-foot-long reach-in closet for children could be around $2,800.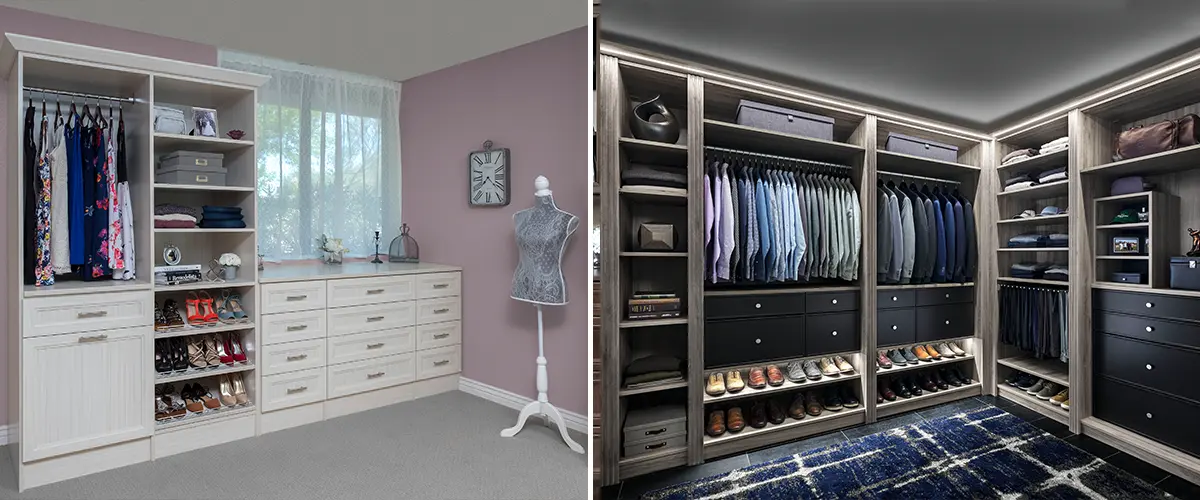 Including accessories and special features, such as shoe racks, jewelry trays, tie racks, lighting fixtures, and integrated mirrors, enhances functionality and aesthetic appeal but may increase the cost.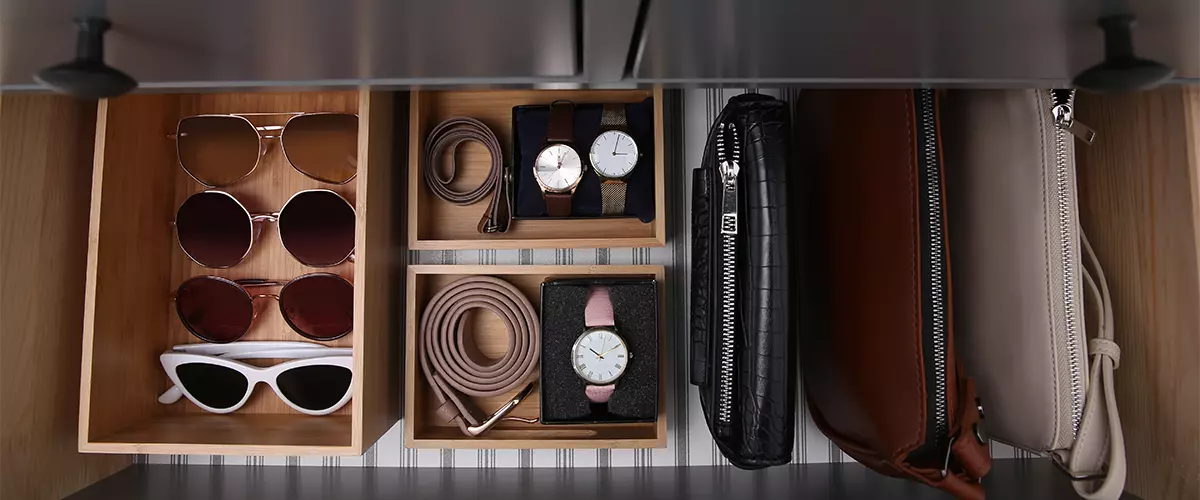 The complexity of the installation process and the required skilled labor affect the final price, considering factors like wall preparation, demolition, electrical work, and customization to fit specific dimensions or architectural features.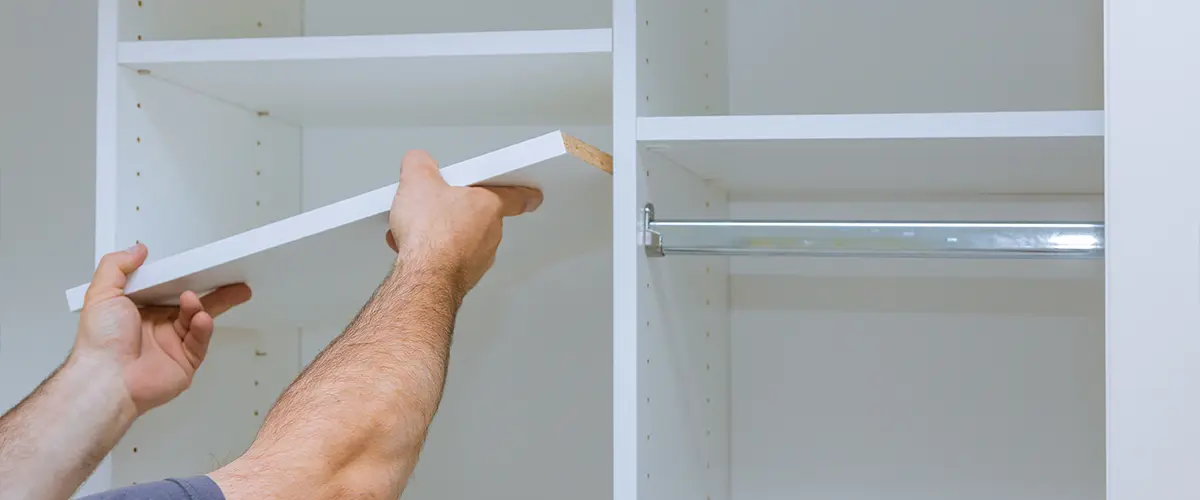 At Creative Closets, we aim to provide a seamless experience for our customers, offering an amazing financing offer with 0% interest and no down payments. Contact us today at (425) 428-5073 to upgrade your space with a custom closet system.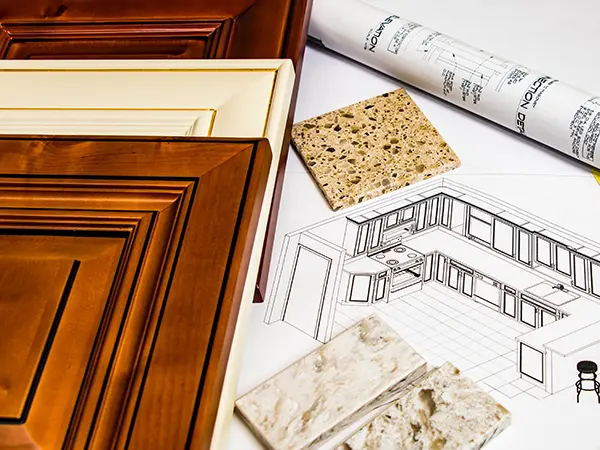 We visit your home, assess your space, and understand your requirements to design your custom closet in under 90 minutes.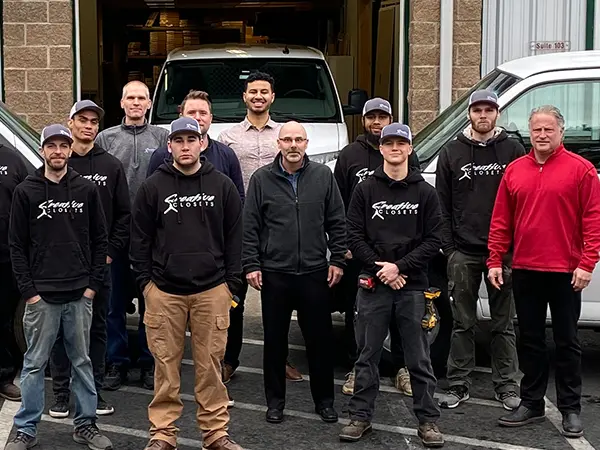 Once all materials are ready, we schedule the installation date. Our punctual team will efficiently install your closet system by the end of the day.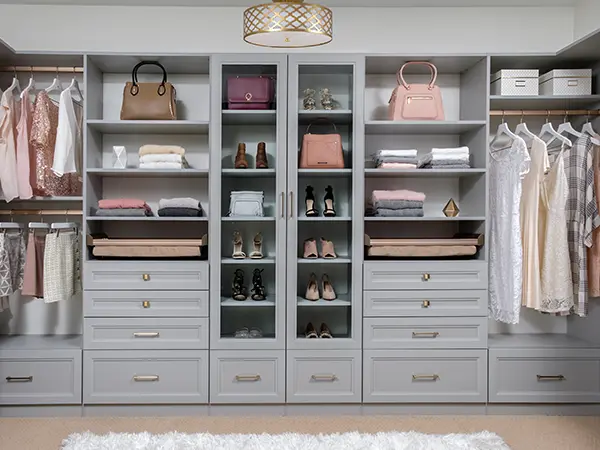 Discover the convenience of staying organized in your entire home, freeing up more time for activities you truly enjoy.
Are You Struggling With Clutter?
Take A Look At Our Past Projects
Step into inspiration with our past project gallery, showcasing the stunning custom closet systems we've created for our clients.
We understand that investing in your home can come with a hefty price tag, but don't worry, we've got the perfect solution for you. With our flexible financing options, including a 12-month plan with no interest and no payments through GreenSky, you can turn your dream closet into a reality without breaking the bank.
We understand the importance of personalized attention when it comes to designing your perfect closet. That's why we offer complimentary in-home consultations, where our skilled closet designer will come directly to your home.
During the consultation, we'll work closely with you to understand your specific needs, preferences, and budget, ensuring that the final design is tailor-made just for you. We'll even make on-the-spot adjustments to the design until you're completely satisfied.
After the consultation, we'll send you an email with the detailed design and pricing information, giving you the freedom to review and make decisions at your own convenience.
Although we don't have a brick-and-mortar showroom, we believe in bringing the showroom experience to you. Our unique mobile showroom brings a world of possibilities directly to your doorstep, where you can explore different accessories, colors, and styles.
With our complimentary wardrobe analysis, you can envision the ideal closet in the comfort of your own space.
During a convenient 60 to 90-minute appointment, our talented designers harness the power of cutting-edge 3D software at their disposal. This interactive process engages you from the very beginning, allowing you to actively participate in the design creation. Gone are the days of waiting for weeks to see a design or pricing.
With us, everything you need is provided during our visit, empowering you to make informed decisions and start enjoying your organized closet sooner than you ever imagined.
Make Your Redmond Home The Talk Of The Neighborhood
When you choose to work with us, you're not just getting a custom closet system; you're embarking on a transformative journey toward a more organized and enjoyable life. Our team is committed to providing an exceptional experience tailored to your needs and desires.
From the moment we step into your home, our dedicated in-home designer will collaborate with you to bring your vision to life, ensuring every detail is meticulously considered.
Discover the joy of an organized home and experience the unparalleled satisfaction of choosing us as your partner in creating a space that reflects your unique style and enhances your daily life.
Unlock the Creative Closets experience to get perks such as:
Upgrade Your Redmond Home With Optimal Closet Systems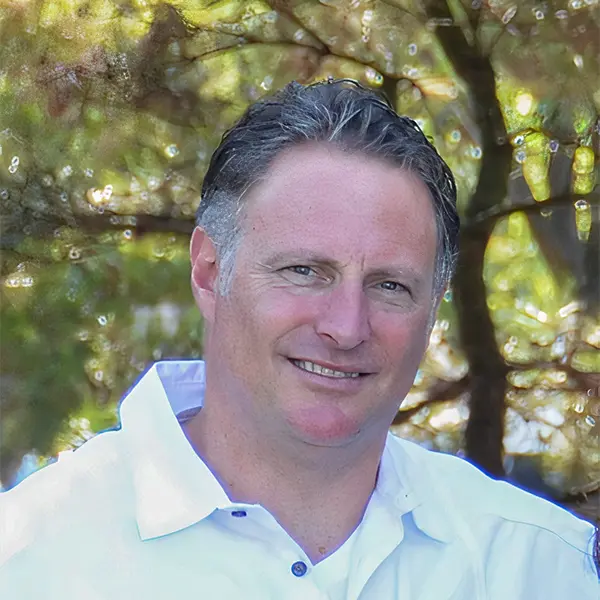 Embark on a journey of transformation and elevate your living experience with Creative Closets. Our bespoke closet systems are designed to revolutionize your home, providing an efficient and stylish solution to conquer clutter and maximize space utilization.
Take the first step towards a more organized and beautiful home by reaching out to us today at (425) 428-5073. Experience the joy of an impeccably organized space and enjoy its convenience and tranquility.