The Best Closet Organizers In Redmond
Take your home's efficiency to the next level with close organizers!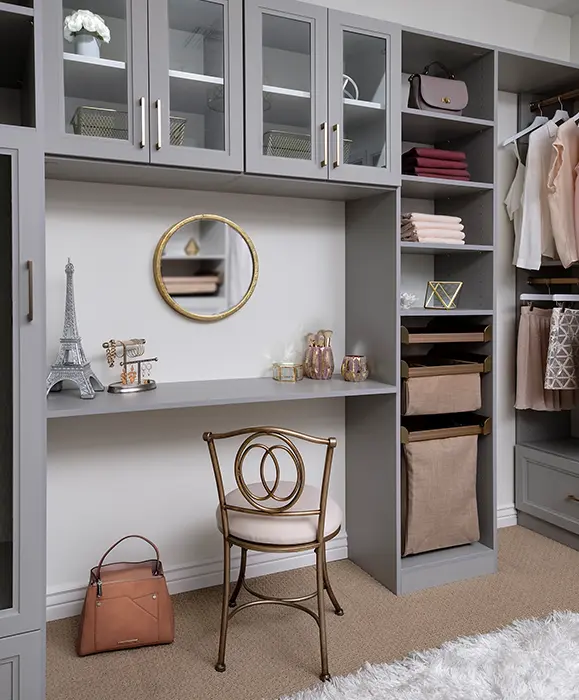 If you have a busy life in Redmond, you can save time by not having to move around rooms to assemble an outfit. And if you experience closet malfunctions, frustration with disorganization, or inconvenience searching for items in various rooms, you need new lighting and better aesthetics in your closet space.
When you have a closet organizers supplier like Creative Closets, you don't have to worry about all of that. They can help you create a custom closet to make your daily routine more organized and elegant.
We can handle all the details for you to ensure a seamless and stress-free experience.
They did a fantastic job installing closets for all our bedrooms. They are quick and professional. The finished products look so neat and in high quality. I couldn't be more happier with the service and would highly recommend to anyone who is looking for closet solutions.
The Closet Installers That Understand What You Need
Creative Closets offers customizable organization solutions to help you achieve a stress-free and clutter-free living space. You deserve more time to enjoy your morning coffee or take a longer shower instead of searching for clothes around the house. Our team can create a personalized space that caters to your unique needs and your family's specific demands.
Don't let clutter take over! With Creative Closets, you can:
Contact Creative Closets today to transform your Redmond home with our professionally crafted and installed closet organizers. Enjoy the peace of mind that comes with a tidy and personalized living space that streamlines your daily routine.
What Are The Types of Closet Organizers You Can Get In Your Redmond Home?
An organized closet can make a big difference in our daily routine, especially when we have busy schedules. However, it's important to acknowledge that everyone's closet needs are unique.
For instance, some people may have more ties, shoes, or suits requiring specific storage solutions. That's why we aim to guide the various options for closet organizers in Redmond, to help you understand the endless possibilities available.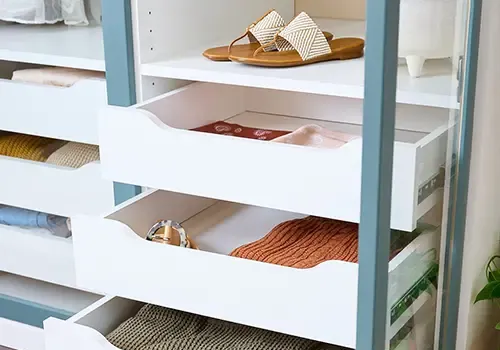 Choose from wire mesh, wood, laminate, shoe, fabric, and sliding basket drawers to optimize your organization. Our expert designers will help you select the ideal drawers to meet your specific needs. Experience the convenience and functionality of our drawer options and transform your closet into a well-organized space.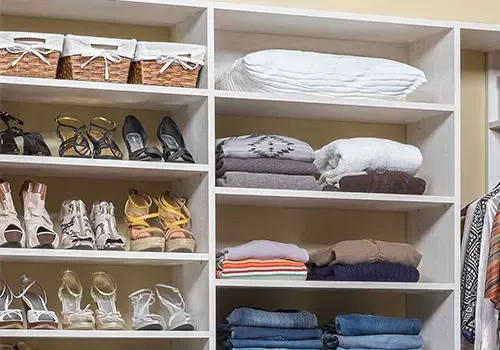 Adding closet shelves to your Redmond closet will make it more functional. These shelves will help you organize your clothes, shoes, and other items neatly, while maximizing your vertical space and keeping everything within reach. You can use them to store scarves, purses, bulky sweaters, and more. Our designer can suggest suitable solutions for your space.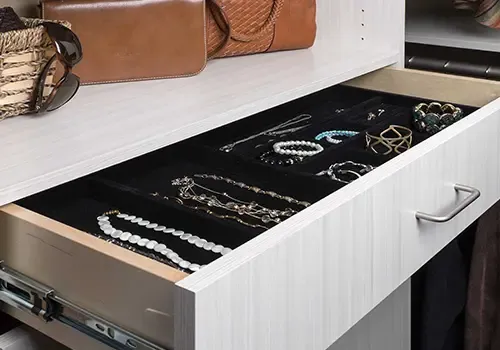 Make it easier to find your jewelry by using special organizers designed for your Redmond closet. These organizers have compartments and hooks to protect and display your accessories, including LED lights to highlight your favorites. This will keep your jewelry secure and add a touch of sophistication to your closet.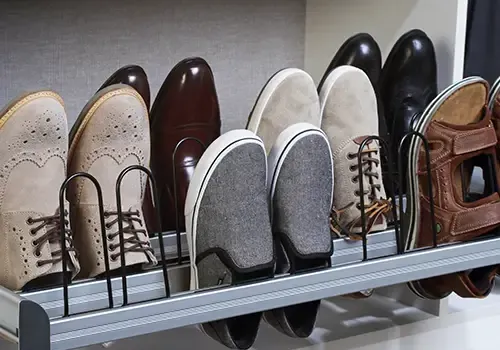 Our shoe racks are designed specifically for storing footwear. They provide individual spaces for each pair of shoes, making finding and accessing them easy. You won't have to worry about your favorite pairs being damaged or wasting time searching for mismatched shoes. With our shoe racks, your shoes will be neatly organized and protected, so they're always ready to wear when you need them.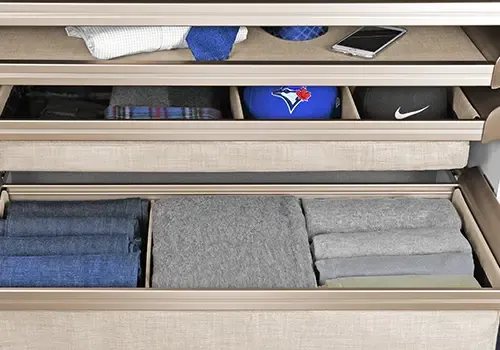 Consider using fabric organizers to avoid the hassle of digging through a pile of socks to find what you need. These can help keep your T-shirts and underwear organized and easy to see. Our selection includes dividers for dressers and baskets for storing sheets and duvet sets, so you're sure to find something that suits your needs.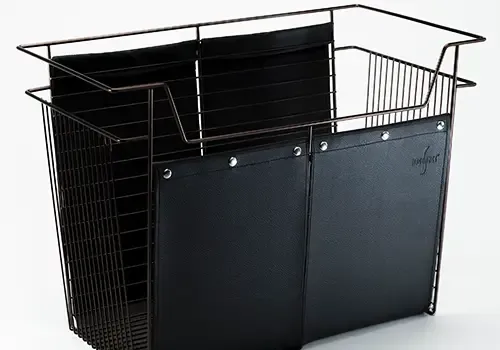 Learn how storage bins can transform your closet by providing a convenient way to store items such as blankets, seasonal clothing, and rarely-used items. By utilizing these versatile containers, you can free up precious space in your closet. Our selection includes various sizes and styles to meet your unique needs and preferences. Let us help you find the perfect storage bin solution.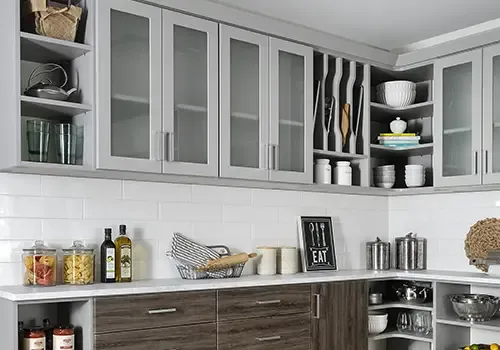 Improve the organization in your pantry by using our solutions such as shelves, storage bins, and different types of storage options like can racks, sliding baskets, wine racks, Lazy Susans, vertical dividers, bag organizers, storage boxes, hooks, and shelf risers. These options will help you to categorize your food items and make accessing them easier. These techniques can be taken beyond the closet and applied to your pantry to make it a more efficient space.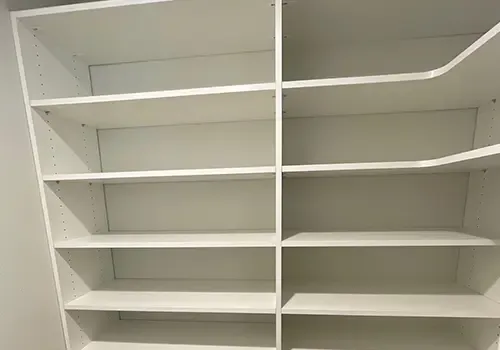 Revamp your pantry in Redmond with our efficient pantry shelving units. Our adaptable systems are designed to fit items of varying sizes, ensuring that everything from spice jars to cereal boxes is stored neatly and within reach. With our pantry shelving, you can quickly locate and utilize your items, promoting organization and reducing the risk of ingredient expiration.
Contact us to discuss your storage needs, and let us help you visualize and organize everything from cooking ingredients to your favorite pair of earrings. We can transform the way you use your storage space.
Here's What Your Neighbors Love About Us!
Your neighbors in Redmond have already gotten their new closets installed with us. They loved every second of it, and you can too!
Our two installers were very friendly and professional. They reviewed everything before they started and answered any questions we had during the installation. They also did an excellent job of cleaning everything up after completing the job. I was very satisfied with the final product. It was even better than I imagined!
Amazing experience from start to finish! The cost was very reasonable and the quality of the cabinets/work was exemplar. Jordan was very efficient with installation. If you are looking to get a custom closet installation done, don't waste your time comparing various companies…just go with Creative Closets.
Breaking Down Closet Organizers Cost In Redmond
At Creative Closets, we understand the importance of staying within your budget. That's why we offer affordable closet organizers in Redmond that are designed to fit every budget and style preference.
The table below will give you an idea of what to expect in terms of pricing. However, note that your project is likely different than the others we've done before, so it's best to message us and schedule a consultation to get more accurate pricing.
| Closet Type | Size | Average Price |
| --- | --- | --- |
| Walk-in Closet | 20' x 20' | $9,500 |
| Reach-In Closet | 8' Long | $2,000 |
| Kids' Reach-In Closet | 8' Long | $2,800 |
The prices may differ for each household, depending on their specific needs. A bigger closet with more customization options or the addition of integrated lights for displaying accessories can increase the price. The factors affecting the cost are listed below.
When considering adding organizers to your closet, remember that the cost increases with the size of your closet. Designing and installing organizers in a larger closet requires more materials and time, resulting in a higher total cost. For instance, installing a 6-foot-long reach-in closet costs less than $1k, but extending it to 8 feet may cost up to $2k.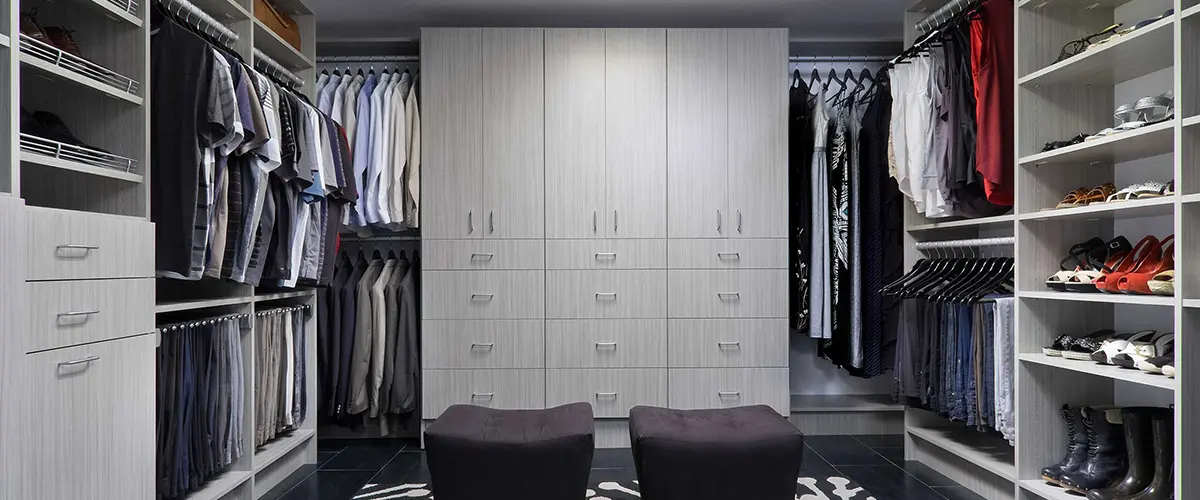 The price of a closet depends on the type you select. Walk-in closets are pricier than reach-in closets due to their bigger size and added features. With walk-in closets, you get more storage, customization options, and built-in shelving, drawers, and other organizational tools.
Reach-in closets, on the other hand, are smaller and have a simpler design. They usually require less material and labor, making them less costly than walk-in closets.
Installing closets and organizers in a 6' x 9' walk-in closet costs approximately $4k to $5k, whereas an 8′-long reach-in closet can be done for half the price.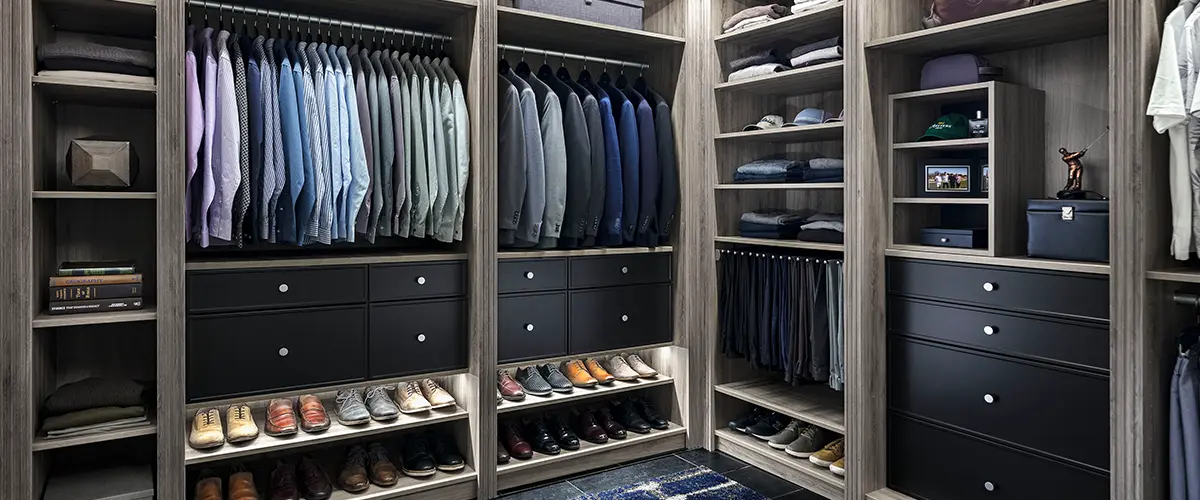 If you add accessories like shoe racks, drawer dividers, or jewelry organizers to your closet, it can make it more functional, but it may also increase the cost. Consider their practicality before choosing based on your budget.
A basic and small reach-in closet can cost $700-$1,000. However, if you want additional features like integrated lights, jewelry organizers, storage bins, or tie hangers, the cost will increase depending on the number of additions you choose.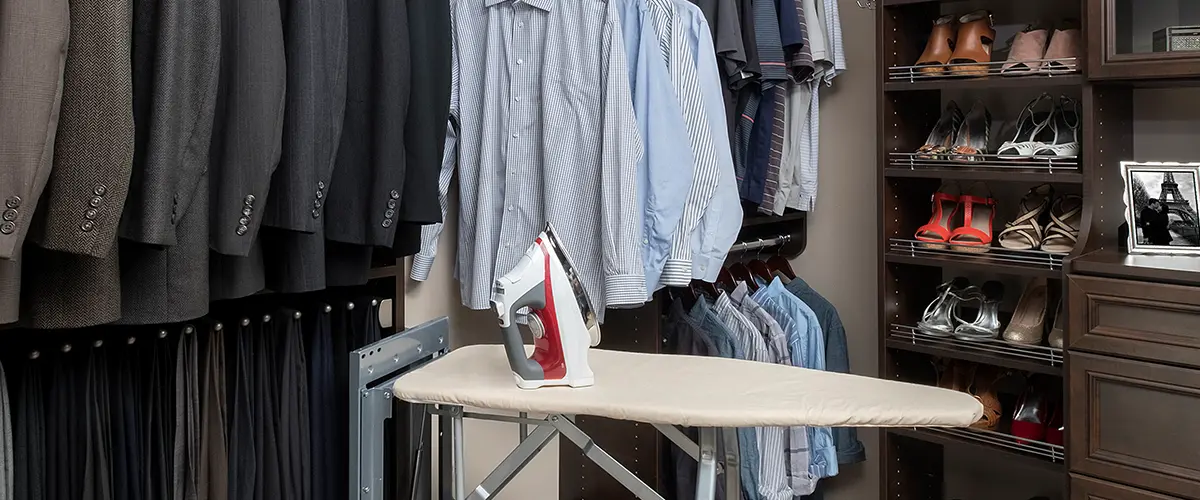 While it's possible to save money by installing your own closet organizers, hiring a professional ensures everything fits properly, is stable, and looks great. Professional expertise can be beneficial and save you time and effort in the future. Additionally, our installation crew can complete the job in one day, freeing you from the hassle of installing your closets on your own.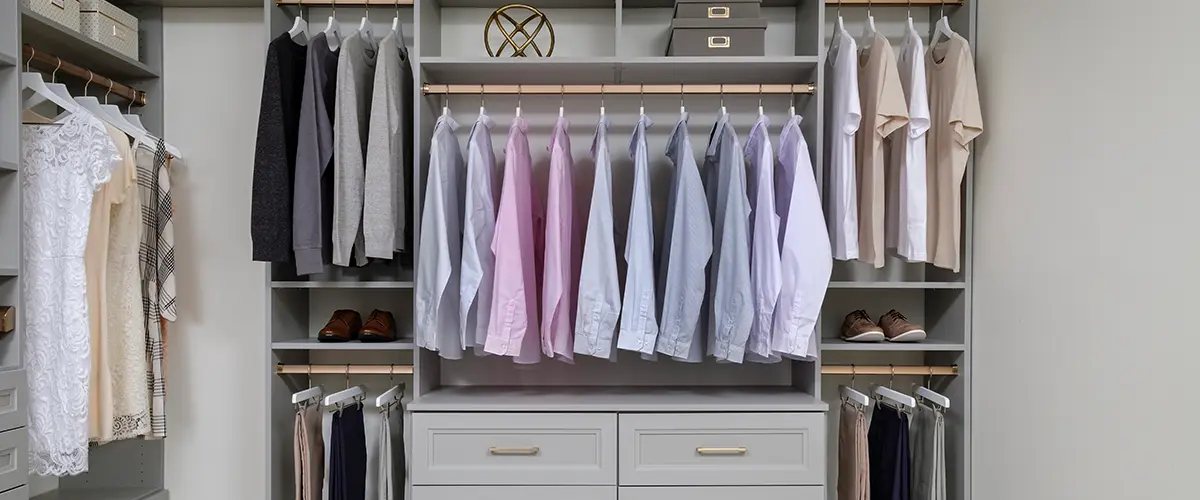 Here's How Everything Goes...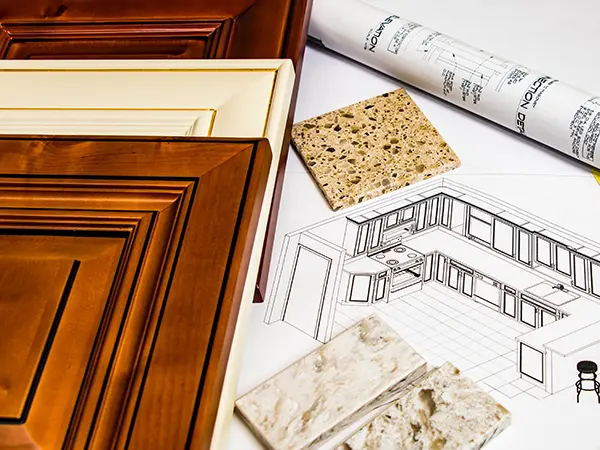 Let's find out what exactly do you need and schedule a consultation.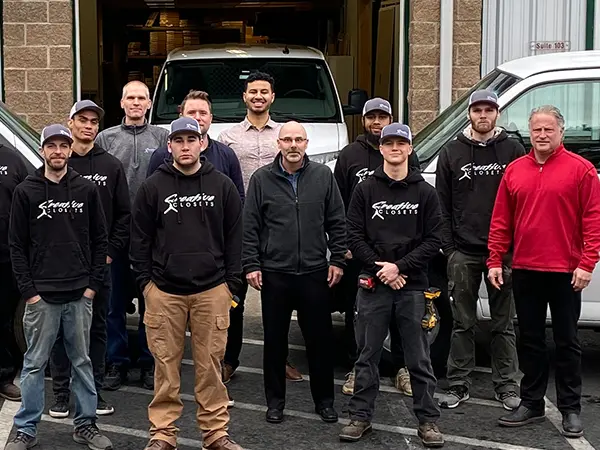 We start installing your closet organizers while keeping you in the loop at all times.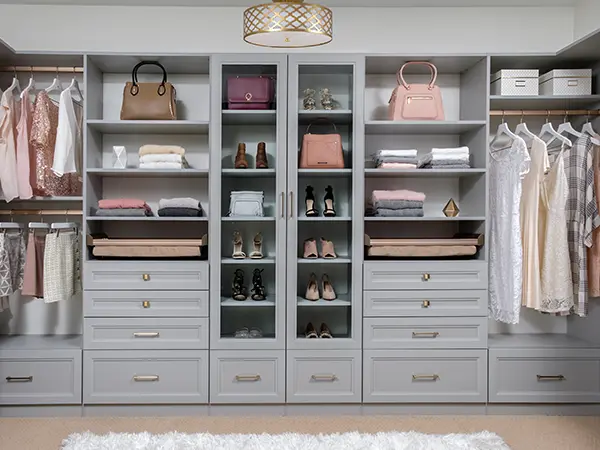 Take advantage of an organized closet and start saving time on cleaning the house!
This is what your closet can look like!
Our craftsmanship is proof of our commitment, and our portfolio showcases this with every project we work on. These are just some of our finished closets in Sammamish  and surrounding areas.
The team at Creative Closets was amazing! From the design session through installation everyone was fantastic to work with. Communication was great throughout the entire process and we couldn't be more pleased with the end result. I highly recommend Creative Closets.
Want a Closet Designer and Installer That Cares About What You Want?
We don't want to sell the same closet to everyone. We take the time to understand your daily routine and design a closet that you can actually use in your favor. 
From small closets to large walk-in ones, you can have the perfect storage space for any item in your home. We design your closet and make changes on the spot, ordering materials and setting you up with financing. And we do it all in 90 minutes or less.
Creative Closets is all about you, so you can enjoy:
Contact Redmond's Best Closet Organizers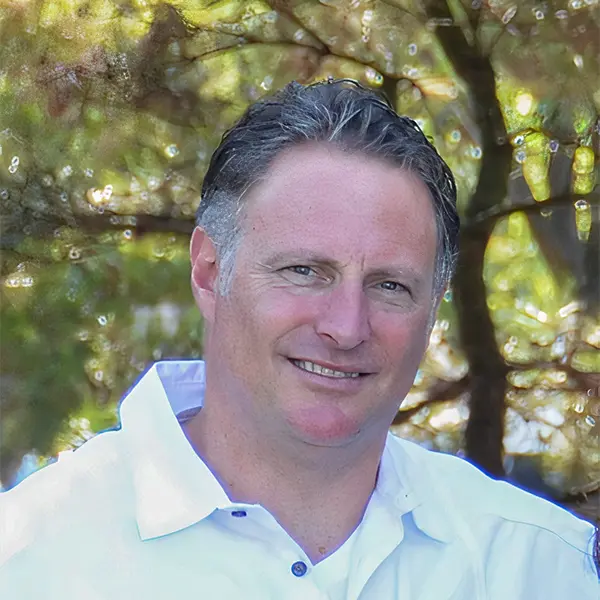 Call us today at (425) 428-5073 to schedule a consultation and take control of your home. Our designer can assist you in creating a closet layout and selecting optimal organizers to make the most of your space.