The Best Closet Designer In Redmond
Spruce up your Redmond home with the best solutions to organize your space.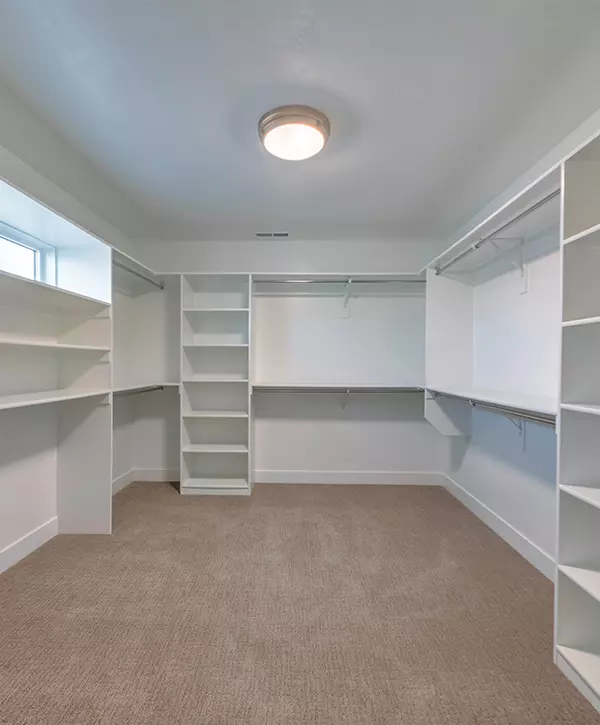 Imagine starting a DIY closet design project with enthusiasm, only to realize that you have disorganized shelves, poor space utilization, and an ineffective layout. Instead of simplifying your life, the project adds stress and unhappiness to it.
If you're struggling with a DIY closet project, consider hiring a professional closet designer like Creative Closets. We're proud to be Redmond's top choice for closet design services. Our personalized approach, strong attention to detail, and commitment to transforming your closet into an organized oasis make us a trustworthy choice to bring your dream closet to life.
The team arrived on time prepared to work. They kept the house clean by rolling out a red carpet and taking off their footwear. They were very polite and professional and my closet looks GREAT! I would definitely recommend them to anyone who's looking for great value in a superior closet design.
Making Redmond Homes More Organizer For Over 20 Years
Our skilled designers analyze the available space in your home and your closet's layout. We assess your current storage and create storage solutions, like adjustable shelves, hanging rods, drawers, and specialized compartments, to optimize every inch of space. This ensures each item has a perfect place.
Work with our top-tier designers to experience:
Benefits Of Having A Kent Closet Designer
By choosing to work with us, you can access a range of benefits that will enhance your closet and make your life easier. Here are four strong reasons why residents in Redmond should team up with a closet designer.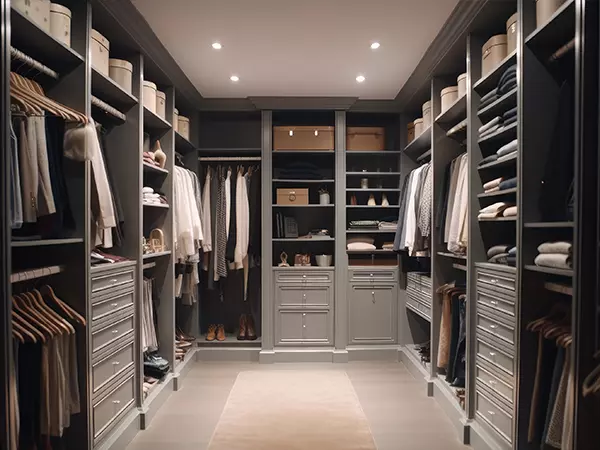 Hiring a closet designer can be beneficial in optimizing and organizing your storage space. They have the necessary design skills and knowledge to create functional layouts that utilize every inch of your closet. This can prevent expensive errors and make your closet a more functional and organized space.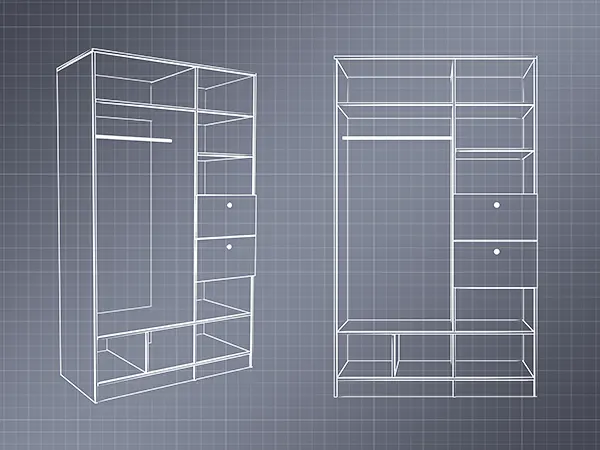 Customization to Your Needs
A takes into account your individual lifestyle, preferences, and storage needs when creating your closet solution. Instead of a one-size-fits-all approach, they will consider your personal items such as a large shoe collection or preference for folded sweaters, as well as your need for a workspace within the closet.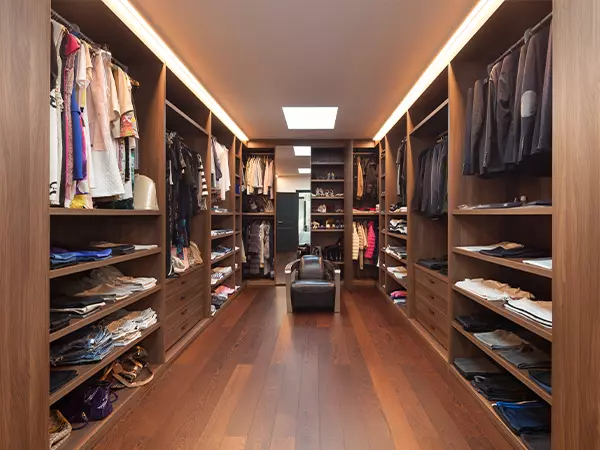 Optimal Space Utilization
Closet designers excel at maximizing storage space, utilizing every available area possible. They can convert even small closets into functional storage spaces with adjustable shelves, pull-out drawers, and innovative hanging systems. With clever storage solutions, they can increase your storage capacity and eliminate any unnecessary space.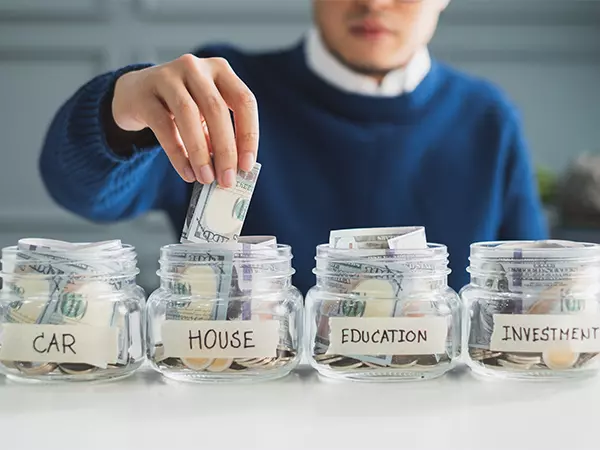 Closet designers don't just focus on making your closet functional, they also aim to make it visually appealing. They use their design expertise to incorporate elegant finishes, lighting options, and decorative elements to enhance the overall look of your closet. By combining functionality with style, they create a closet that serves its purpose and adds beauty to your home.
Our closet designers are truly amazing, bringing a combination of creativity, expertise, and meticulous attention to detail that results in stunning and highly functional closet designs tailored to your unique needs.
Read The Experiences Of Other Redmond Homeowners
Discover the experiences and stories of our satisfied customers who have entrusted us with transforming their closets into organized and functional spaces. Read their testimonials and see the impact our custom closet solutions have had on their lives.
Amazing experience working with Jerry. Super professional and efficient. Had our designs locked and loaded in an hour.
They have been throughly professional and have been super responsive. From design discussion to installation, everything was seamless. Very happy with their work.
Tips For Great Communication With Your Redmond Closet Designer
We have put together four essential tips to help you make the most of your collaboration with your Redmond, WA closet designer, resulting in a beautifully organized and personalized space. It's an exciting journey, and these tips will ensure a smooth and efficient process.
Employ Clear Communication
To get a personalized closet solution that meets your expectations, it is important to communicate your needs, preferences, and goals clearly. Provide as much information as you can about your storage requirements, the types of items you plan to store, and the specific features or functionalities you would like to have. The more details you share with your designer, the better they will be able to create a solution that works for you.
Collect images that showcase the style and functionality you are looking for to create a visual inspiration board on platforms like Pinterest or cut-out magazine clippings. Showing these inspirations to your designer can help them better understand your vision and design a closet that matches your taste.
Be Open to Expert Suggestions
Remember, although your input is important, your closet designer possesses expertise and creative insights. It is crucial to be receptive to their suggestions and recommendations based on their experience. They might propose innovative design ideas or solutions that you may have overlooked. The best results will be achieved through collaboration and having an open mindset.
When working with a designer, make sure to give feedback promptly. This includes reviewing design proposals and providing input on materials. Timely feedback will help keep the project on track and ensure that your preferences are considered at every stage of the process.
We can design any storage space for your home, from stylish kitchen pantries to customized linen cabinets. And we do it all in the comfort of your own home.
Explore Our Inspiring Closet Gallery
Immerse yourself in our captivating gallery showcasing the stunning transformations we've achieved with our custom closet designs. Get inspired by the beautiful and innovative solutions we've created for our clients and envision the possibilities for your own dream closet.
Average Closet Designer Cost In Redmond
The cost of a closet designer in Redmond is largely influenced by the size and complexity of the project, as well as the materials and design elements selected. Larger projects will require more labor and materials, thus increasing the cost.
Additionally, the use of high-end materials such as custom cabinetry or specialty hardware will also drive up expenses. Here is a pricing table to serve as a reference.
| Item | Price |
| --- | --- |
| Min Cost/Closet | $250+ |
| Average Cost/Closet | $350+ |
| Max Cost/Closet | $450+ |
Don't let the cost of hiring a professional closet designer in Redmond worry you. We have a no-obligation design system put in place. During your in-home showroom appointment, we will evaluate your space, understand your requirements, and develop a personalized closet design.
We'll email you the final design, meticulous plans, and a detailed quote. There are no upfront expenses or stress. We'll leave the house and allow you to contemplate your choices and make a decision in the comfort of your own space.
We offer a free initial consultation where we provide a detailed design and pricing package for your dream closet. This does not require any upfront financial commitments. After the meeting, we will email you the design for free to give you the time to consider it without any pressure.
An Easy Process To Design Your New Closets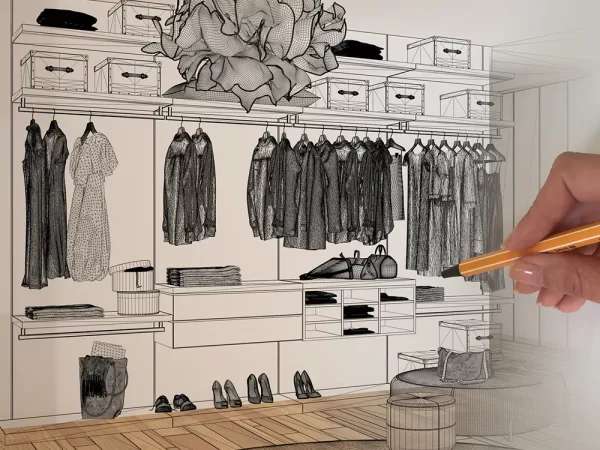 Schedule an in-home appointment and have our designer map out your space and curate the best storage solutions for your needs.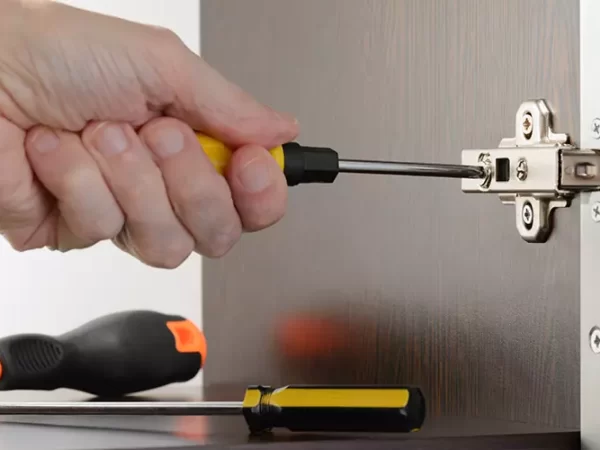 Our crew will be there on installation day, carefully following the details provided by our designer. They'll install your closet in a single day.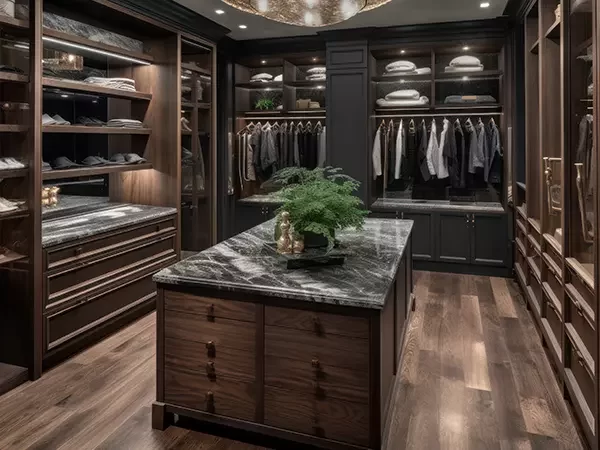 As long as they're used for their intended purpose, our closets have a lifetime warranty to protect your investment.
Here's How Everything Goes...
Custom-Made Closet Systems For The Ideal Redmond Home
At Creative Closets, we know that your home in Redmond is one of a kind, just like you. That's why we specialize in crafting personalized closet systems that match your vision of the perfect home. Our objective is to design and set up closet solutions that optimize storage and enhance your Redmond home's overall look and feel.
By choosing our team of professional closet designers, you will enjoy the following benefits:
Get In Touch With Redmond's Closet Experts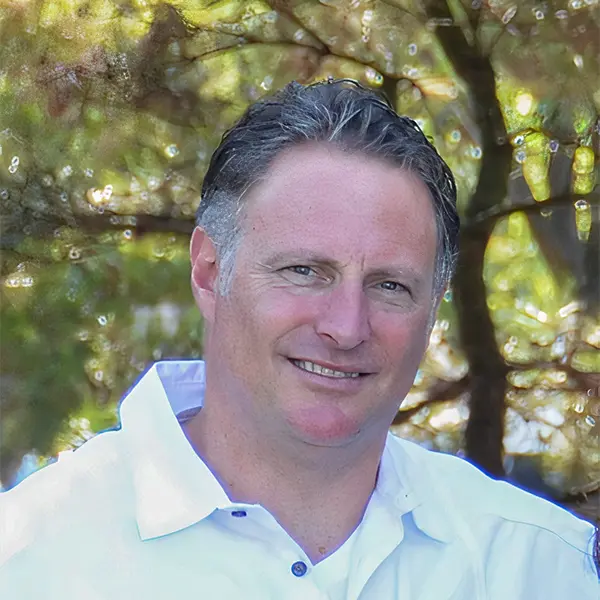 Ready to transform your closet into a perfectly organized and functional space?
Message us or call us today at (425) 428-5073 to schedule a consultation with our expert team. Let us create a customized closet solution that exceeds your expectations and brings joy to your daily life.