Organize Your Kitchen Pantry This Spring!
May 04, 2022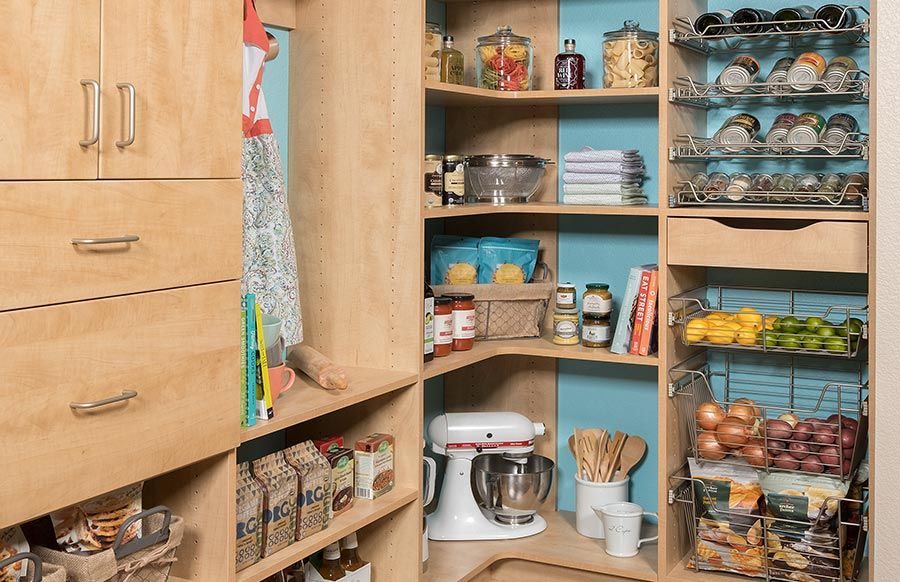 Spring is in the air, and it's the time that many of us decide to open those neglected closets and get them whipped into shape as part of our spring cleaning. One area of the home that tends to get cluttered is the kitchen pantry. Holding everything from soup to nuts (literally!), the pantry is often overflowing with all of the dry goods that make cooking simple.
The problem is, when the pantry is a mess, kitchen chores are anything but simple. Go through this list of tasks that you can do to get your pantry in order. Remember to take your time; there's no need to try to do everything in one day or even over one weekend!
Take Inventory
Working on one shelf at a time, go through your items, looking at each box, can or jar carefully. First, check the expiration date. Is it past its prime? Into the garbage it goes (you can open cans or jars; throw out the contents and recycle the container). Is it something your family does not like or that you will likely not use? Put it in a box to donate to your local food pantry. If the item is going to be used, just put it back on the shelf for now until you have completed this step.
Group by Type
Pull the kitchen table closer to the pantry so you have a comfortable work area, and begin sorting your items by type. Place canned goods in one section of the table, glass jars in another, and boxes in a third. Separate out your paper goods, as well as your drink bottles.
Wipe Down the Shelves
Once everything is out, take the opportunity to wipe down the shelves and sweep and mop the floor. Use a broom to get into the top corners to knock down any cobwebs that may have accumulated.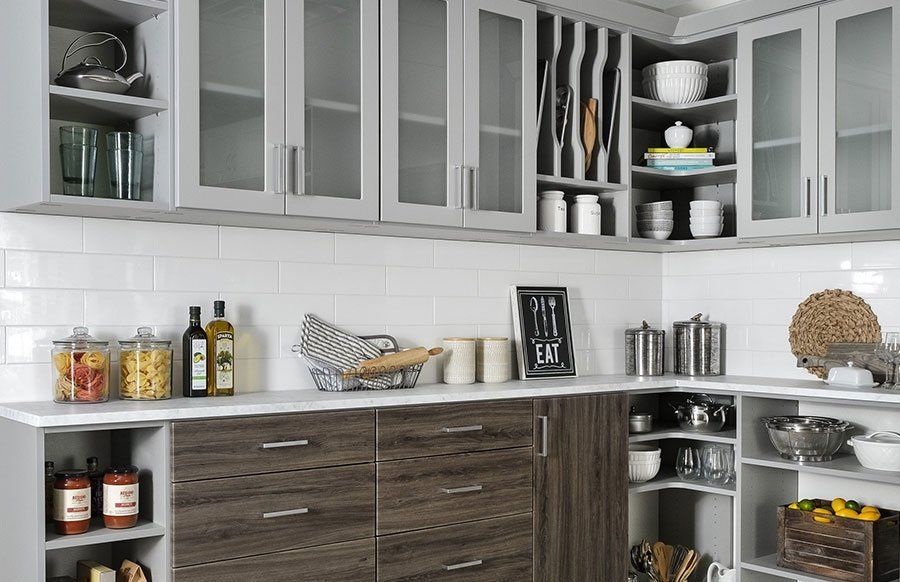 Remember: Light on Top, Heavy on the Bottom
Items like napkins and paper plates should go on the very top shelf of the pantry. Under those should go boxed items, like pasta, cereal and crackers, all grouped by like items. Next come your flour, cooking oils and other items that you use frequently. Below that can go canned goods and glass jars, and put bottles of juice or soda on the bottom.
Use Organizers Where Needed
If you have a bunch of seasoning packets or envelopes of dessert mix, these items can slip behind shelves or fall on the floor unnoticed. Place them in boxes, bins or cute baskets to keep them corralled. Also, put your honey, maple syrup and other potentially sticky items in a shallow bin; this will keep them from dripping on the items below!
Don't Be Afraid to Ask for Help
If you still can't fit everything you need to in your pantry, don't worry! We provide a variety of 
kitchen pantry
 organizers, from pull-out shelves to bins, that will make it easier for you to keep your pantry in good order. This, in turn, will make it simpler to plan meals, and you will be able to use up your items before they expire.
Give us a call to schedule a consultation if you are interested in having a custom pantry installed in your kitchen.