The Best Closet Systems In Newcastle
Experience a clutter-free life with the best closet systems around.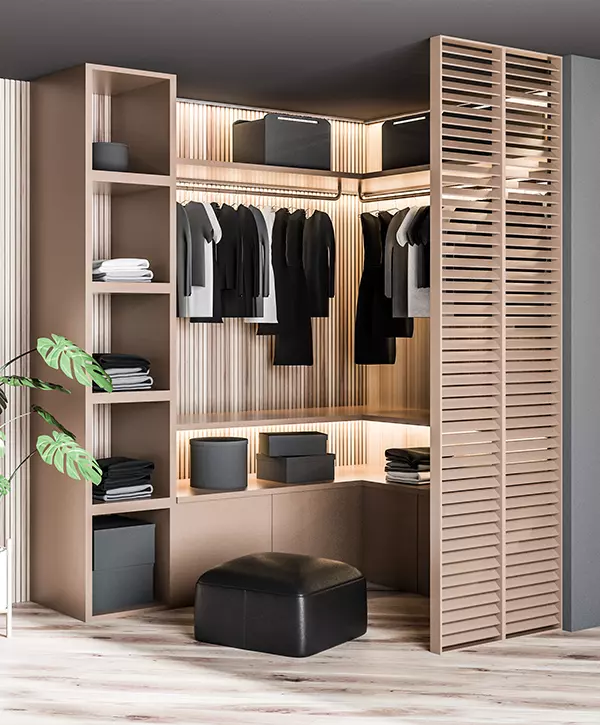 Are you tired of the never-ending battle against clutter in your home? Do you dream of stepping into a perfectly organized closet every morning? This means you don't have the right storage systems in place. They would help create a designated space for all your belongings, making it very easy to put them away and easily access them, whenever needed.
At Creative Closets, we understand the challenges of maintaining a clutter-free and organized home. We believe that a well-designed closet system is the foundation for effortless organization. With our unrivaled expertise in custom closet systems design and installation, we are here to revolutionize how you approach storage and bring harmony to your living spaces.
I used Creative Closets for our garage cabinets. They came out quickly to give me a quote. They were super professional and responsive. They followed up before the install date with all the details I needed. My installers did a fantastic job and went out of their way to make sure I was happy. The best value and service! Cannot recommend enough.
Let's End The Quest Of Searching For Items
Imagine a world where your mornings start smoothly and you can walk into a closet that is beautifully organized, reflecting your own style. You will no longer have to search frantically for lost items or deal with frustrating cluttered spaces.
We offer innovative storage solutions at Creative Closets that simplify your daily routine and bring order to your storage areas. Our services aim to save you time from having to navigate showrooms back and forth, all while delivering Newcastle's best closet systems.
With Creative Closets, you gain a partner in home decluttering that offers:
Ready to elevate your Newcastle home with a personalized closet system? Contact us today by reaching out to us, and embark on a transformative path toward achieving your dream closet!
What Closet Systems Would Best Fit Your Newcastle Home?
Transform your Newcastle home into a more organized, stylish, and functional space with our custom closet systems at Creative Closets. We cater to Newcastle homeowners' unique needs and desires and offer a range of meticulously designed options to optimize your space.
Trust us to be your partner in creating a customized closet system that will turn your home into an organized oasis.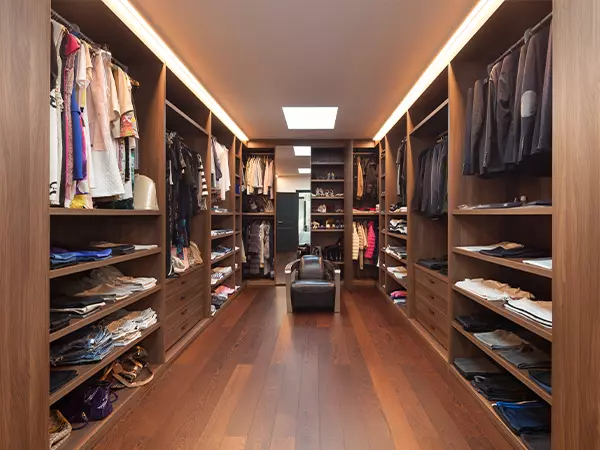 Experience the ultimate luxury of having a spacious walk-in closet for your garments and accessories. With abundant storage options and customizable features, you can create your own personal boutique with ease. Our walk-in closets feature elegant shelving and specialized compartments for shoes, handbags, and jewelry, providing stylish and convenient storage for fashion enthusiasts.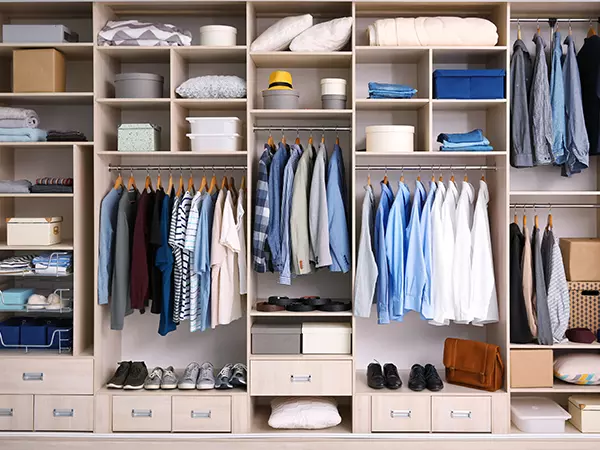 Make the most out of your limited space with our reach-in closets that are cleverly designed to provide functionality without compromising on space. You can customize the shelves, hanging rods, drawers for easy access and organized storage of your clothes. Say goodbye to the hassle of rummaging through piles and embrace the efficiency of our streamlined closet design for your daily routine.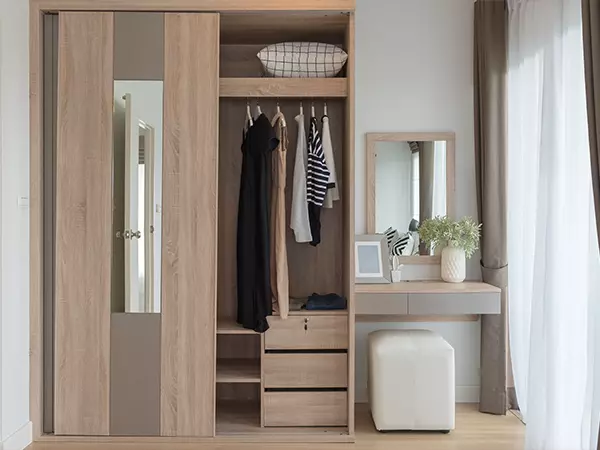 Transform your cluttered bedroom into a peaceful and organized space with our wardrobe closets. These standalone storage solutions offer customizable compartments and ample room to display and sort your belongings. Enjoy a serene environment where you can start your day with a sense of calm and tranquility.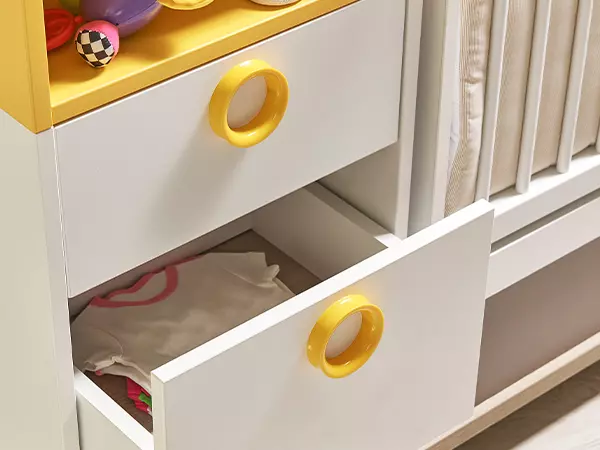 Our kids' closets are designed to help you organize your children's rooms and make it fun. They come with adjustable shelves, bins, and drawers to make cleaning a breeze and provide a stimulating learning experience for your little ones. With our products, you can create a functional and inviting environment for your child to play, learn, and grow.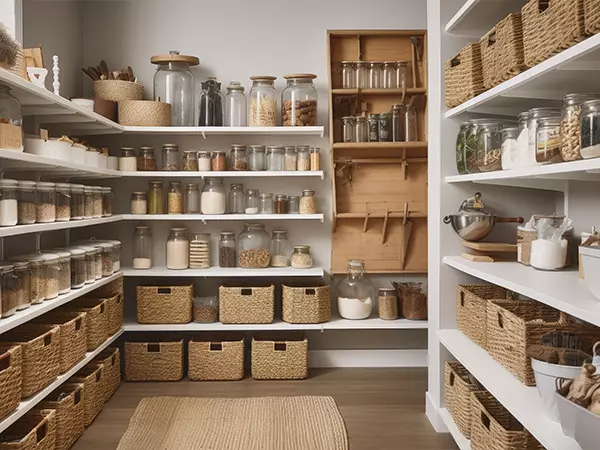 Transform your kitchen storage with our custom pantry solutions! No more chaotic, disorganized shelves and expired food items. Our pantry systems maximize storage space and make it easy to access all your pantry items. With adjustable shelves and specialized storage for spices and cans, meal preparation will become a joyful experience.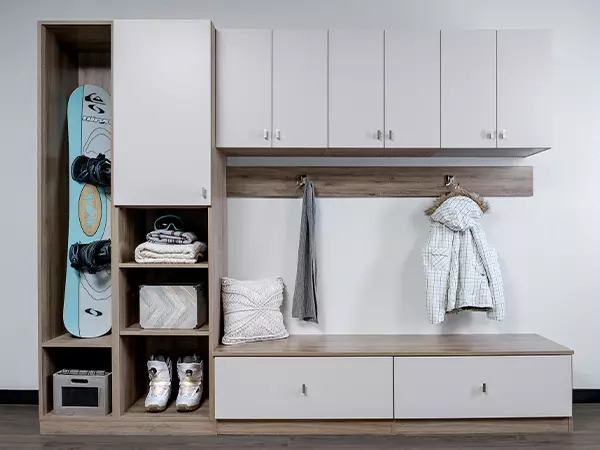 Transform your entryway with our fashionable and practical cabinets. Say goodbye to disorder and hello to a cozy and inviting atmosphere. Our made-to-order cabinets manage your coats, shoes, and accessories, guaranteeing you won't trip over footwear or waste time searching for your keys. Fashion a neat and hospitable area that wows both you and your visitors.
Send us a message and share your story with us. We want to know your storage challenges, your favorite belongings, and how you envision your ideal closet. Our experienced team is ready to listen, collaborate, and transform your vision into reality.
Hear What Our Satisfied Customers Have to Say
Discover the firsthand experiences of our delighted customers and how Creative Closets transformed their living spaces with our exceptional custom closet systems and impeccable service.
This is the second time we used Creative Closets they have been absolutely amazing! Jerry the design consultant who comes by and specs things out has some really good ideas and is patient to listen to your requirements. 
Caleb came by promptly did a wonderful job with the installation! He was super professional and very polite. I am very happy with them and would definitely reach out to them for future projects!
I purchased a home built by a builder who used Creative Closets. Closets were already installed and I needed to make adjustments, so I called Creative Closets. I've been a California Closets customer for over 20 years and was blown away by the team when they arrived to do the install. On time, professional and prompt. I was blown away by their service. Highly recommend!
Breaking Down Closet Systems Cost In Newcastle
Striking the right balance between quality and affordability is essential when it comes to investing in a custom closet system. At Creative Closets, we prioritize your budget by providing transparent pricing options customized to your unique needs and preferences.
Take a glimpse into our portfolio of past custom closet system projects, offering insight into the pricing range. It's important to note that each project is entirely unique, tailored to specific requirements, resulting in varying prices that reflect individual preferences and needs.
| Closet Type | Size | Average Price |
| --- | --- | --- |
| Walk-in Closet | 20' x 20' | $9,500 |
| Reach-In Closet | 8' Long | $2,000 |
| Kitchen Pantry | 8' x 5' | $4,500 |
| Entryway Cabinet Wall | 8' | $6,500 |
| Kids' Reach-In Closet | 8' Long | $2,800 |
Next on our list is unveiling the key factors that influence the cost of closet systems. We shed light on the elements that can drive the price up or down, helping you make informed decisions that align with your budget and desired outcome.
The size and intricacy of your closet system play a significant role in determining the cost, as larger walk-in closets and more complex designs tend to have a higher price tag compared to smaller reach-in closets or entryway cabinet walls.
For instance, an average-sized 8′ x 5′ kitchen pantry may cost approximately $4,500, while a spacious 20′ x 20′ walk-in closet could be priced at around $9,500.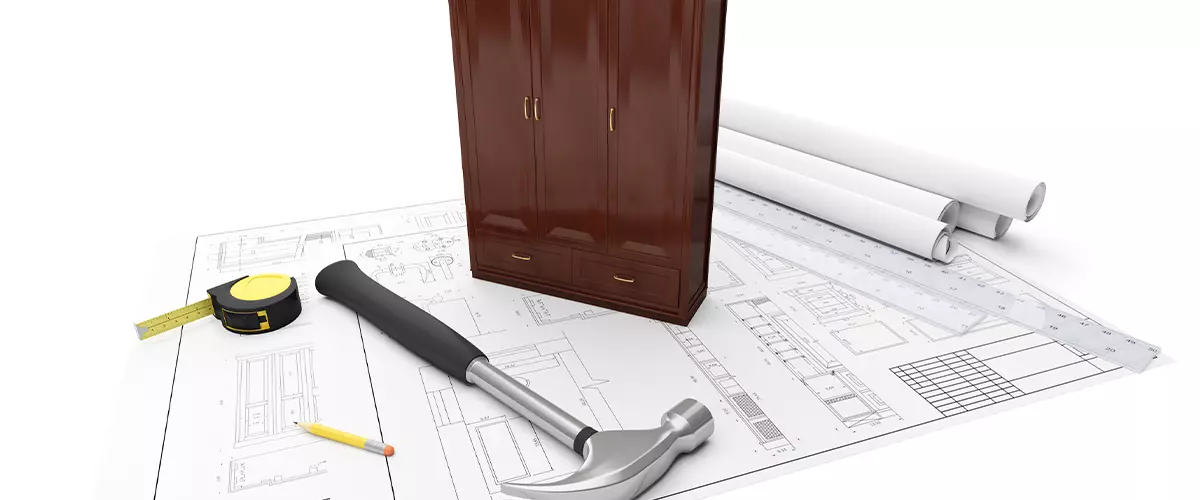 The degree of customization and design complexity directly impacts the cost of your closet system, as features like specialized storage solutions, adjustable shelving, unique drawer configurations, and tailored accessories contribute to the overall price.
For instance, an 8-foot-long customized entryway cabinet wall may cost approximately $6,500, while a specially designed 8-foot-long reach-in closet for children could be priced around $2,800.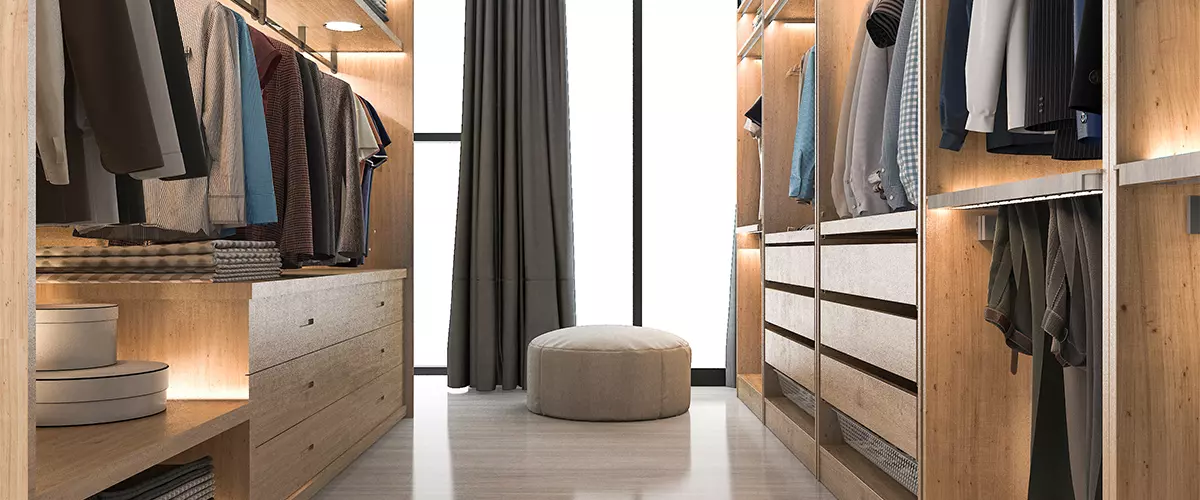 Accessories in a custom closet system can impact the end price based on several factors. The type and quantity of accessories chosen will contribute to the overall cost. Accessories such as shoe racks, jewelry trays, tie racks, lighting fixtures, and integrated mirrors all add functionality and convenience to the closet system, but each item has its own associated cost.
The complexity of integrating the accessories into the overall design of the closet system can influence the cost. Customizing the layout, ensuring proper installation, and accommodating specific accessory requirements may require additional time and effort from the designers and installers, resulting in an adjustment to the final price.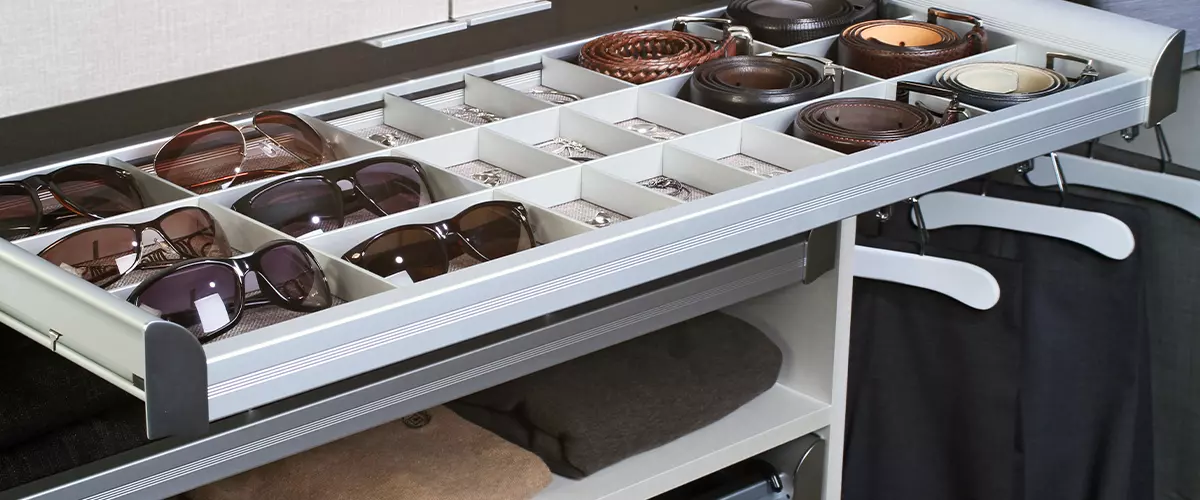 Factors such as wall preparation, demolition, electrical work, and customization to fit specific dimensions or architectural features can add to the installation cost. More intricate installations may require additional labor and time, resulting in higher expenses.
If any additional services are required during the installation, such as structural modifications or integrating the closet system with existing elements in the space, the cost may increase accordingly.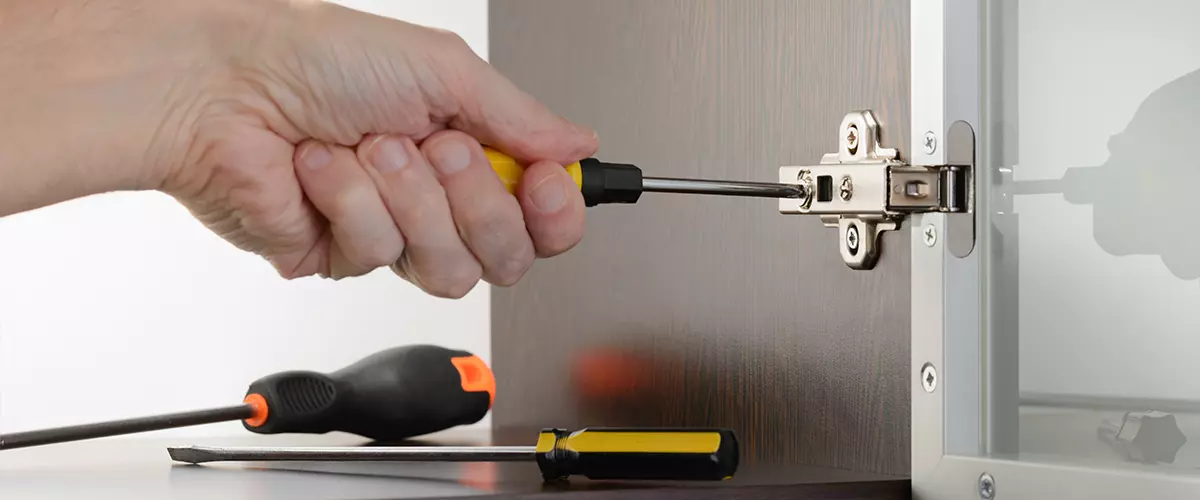 We strive to make the process of investing in a custom closet system as seamless as possible. That's why we're excited to offer you an incredible financing offer, featuring 0% interest and no down payments.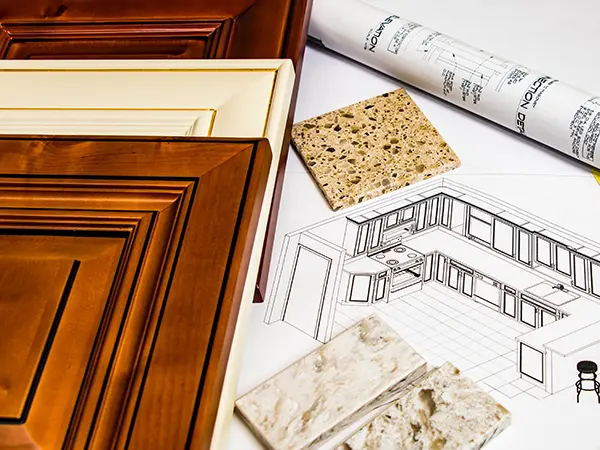 Our team will collaborate with you, discussing your needs and preferences, and designing a custom solution that fits perfectly into your space.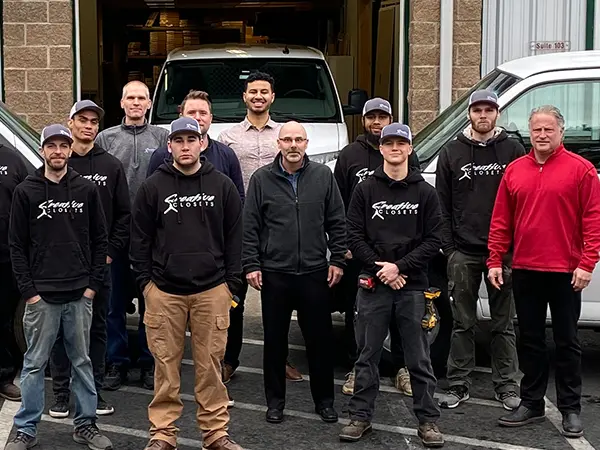 We'll schedule a convenient installation date and efficiently set up your new custom closet system, ensuring every detail is in place.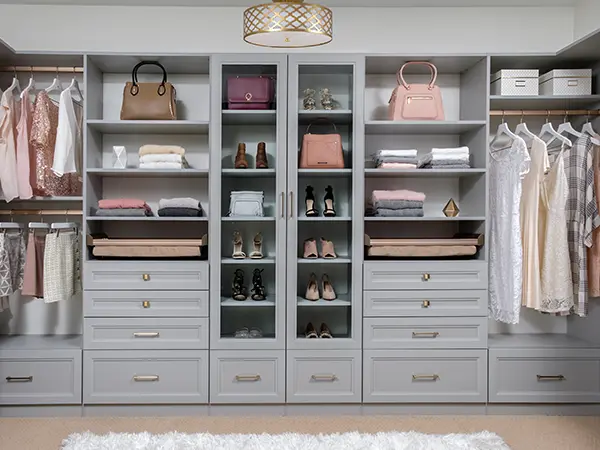 With your new custom closet system, you'll enjoy easy access to your belongings, efficient storage solutions, and a clutter-free environment that brings peace to your daily life.
Is This How Your Daily Routine Looks Like?
A Showcase of Our Custom Closet Systems
Discover the impressive craftsmanship and design excellence of our custom closet systems through our portfolio gallery, where we highlight our past projects that have transformed spaces into beautifully organized and functional areas.
Absolutely! Closet systems are a valuable investment for homeowners seeking to maximize their storage space, improve organization, and enhance the overall functionality of their closets.
With customized storage solutions, adjustable shelving, and tailored accessories, closet systems can transform chaotic spaces into beautifully organized areas, saving you time and reducing stress in your daily life.
In Newcastle, WA, the most common closet system is the walk-in closet. Walk-in closets are popular due to their spaciousness and ability to accommodate a variety of storage needs.
They offer ample room for clothing, shoes, accessories, and even additional features like built-in seating or island storage. Walk-in closets provide homeowners with a luxurious and convenient space to organize their belongings.
Closet systems offer numerous benefits to homeowners. Firstly, they maximize storage capacity by utilizing every inch of available space, allowing you to neatly store and access your belongings. Secondly, closet systems promote better organization, making it easier to find what you need quickly.
With customized shelving, hanging rods, and specialized storage solutions, you can create designated spaces for different items, reducing clutter and improving visual appeal. Lastly, closet systems enhance the functionality and aesthetics of your home, adding value and creating a more enjoyable living environment.
Transform Your Newcastle Home with Creative Closets
At Creative Closets, we go beyond providing custom closet systems – we offer a life-changing solution that will make your home the envy of the neighborhood. Our mission is to provide an exceptional experience tailored to your specific needs and desires, ensuring that every step of the process is focused on delivering the perfect storage solution for you.
From the moment our dedicated in-home designer enters your home, you can expect a collaborative journey that will bring your vision to life. We leave no detail overlooked, meticulously considering every aspect to create a space that is not only beautifully organized but also perfectly suited to your lifestyle.
We're not just closet installers. We're also decluttering partners that always make sure:
Elevate Your Newcastle Home with Custom Closet Systems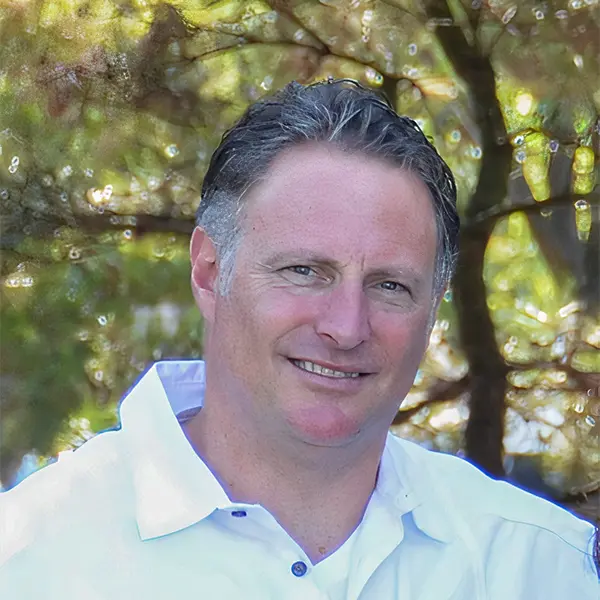 Don't wait any longer to upgrade your Newcastle home. Contact us today at (425) 428-5073 and take the first step towards a more organized, beautiful, and enjoyable living environment. Let us bring your vision to life and provide you with a transformative experience that will enhance your daily life for years to come.