The Best Garage Cabinets In Mercer Island
Thinking it's time for a garage upgrade? You know what to do!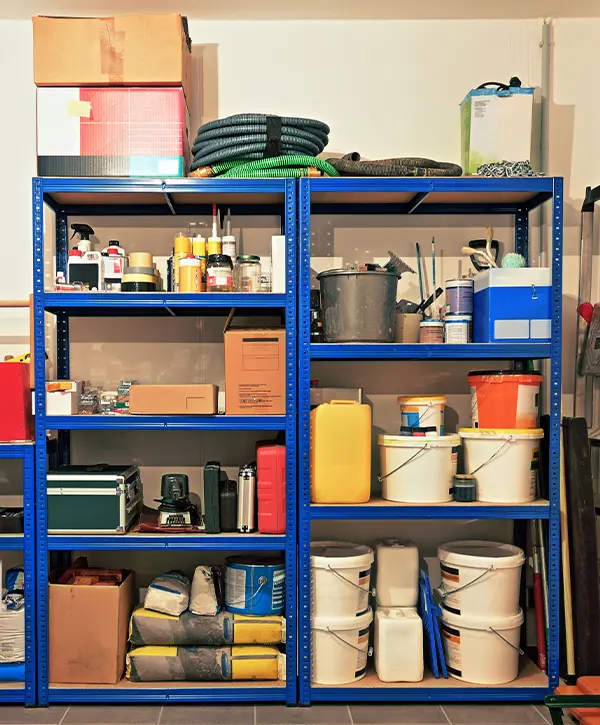 Do you find yourself struggling to navigate through the clutter, desperately searching for items that seem to disappear amidst the chaos? 
It's time to reclaim your garage and turn it into a functional, organized oasis with the best garage cabinets in Mercer Island!
At Creative Closets, we aim to help you eliminate the clutter. With us, you're getting the best garage cabinets in Mercer Island, meticulously designed to maximize storage capacity and optimize organization.
The designer sales person took accurate measurements and provided 3d drawings. Installers were respectful and polite and installed with care. Highly recommend. Only wish the gold hardware was more gold than they actually are.
Customize Your Garage Cabinets In Mercer Island, WA
Our team of experts is here to address the unique challenges of your garage and provide tailored storage solutions that meet your specific needs. We offer the best garage cabinets in Mercer Island, meticulously designed to maximize storage capacity and optimize organization.
We provide amazing storage solutions and services, including:
Our premium materials and expert craftsmanship ensure long-lasting durability, so you can enjoy an organized garage for years to come. If you're ready to get started on your upgrade, get your free estimate now!
Your Future Garage Cabinets & Their Amazing Features
Mercer Island homeowners are often frustrated over tripping over tools lying on the garage floors. A lot of people use garages for storage up to the point where there's no room left to park the car. These functional and versatile features can make a difference in maximizing your storage space. 
Let's explore some key features you'll love when considering garage cabinets for your home.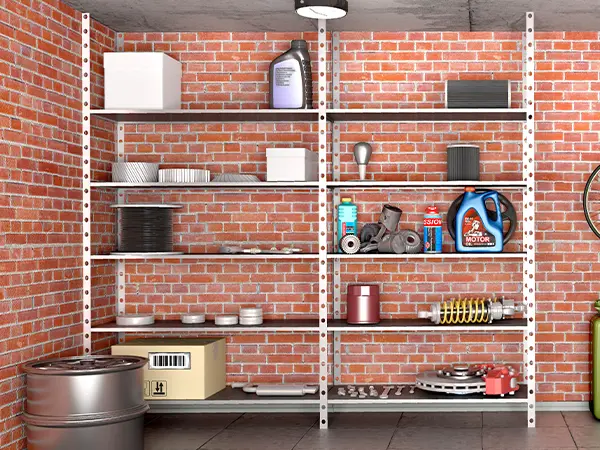 Customize your storage space with our adjustable shelves. Whether you have tall items to store or need to create additional compartments, our shelves adapt to your changing needs. It's time to put that vertical space to good use and maximize every free garage corner.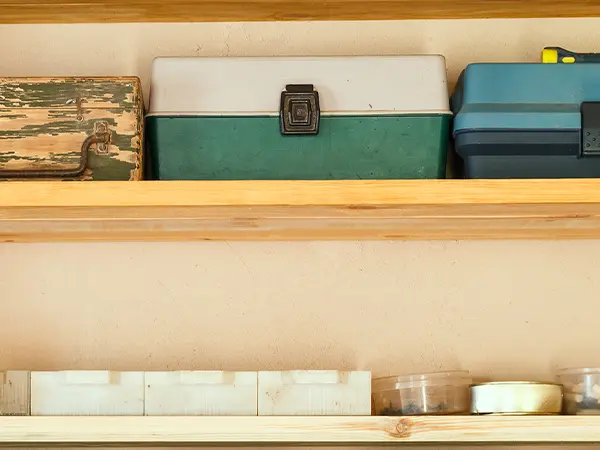 Storage Boxes and Baskets
Keep your garage neat and tidy with our versatile storage boxes and baskets. These handy containers provide a designated spot for all your belongings, helping you declutter and effortlessly find what you need.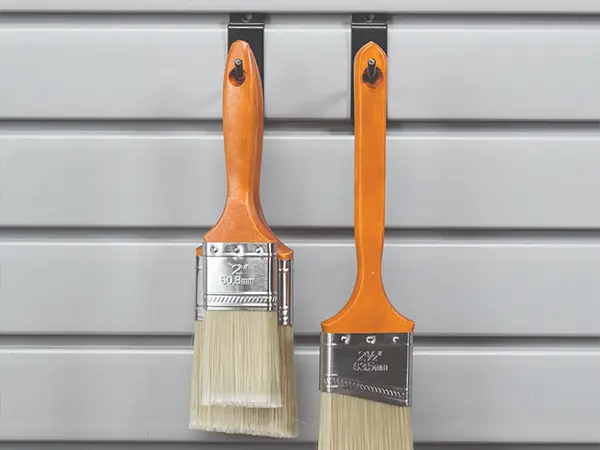 Maximize your wall space and hang items conveniently with our wide selection of hooks. From hanging tools and ladders to storing bikes and sports gear, our hooks offer a practical and efficient solution.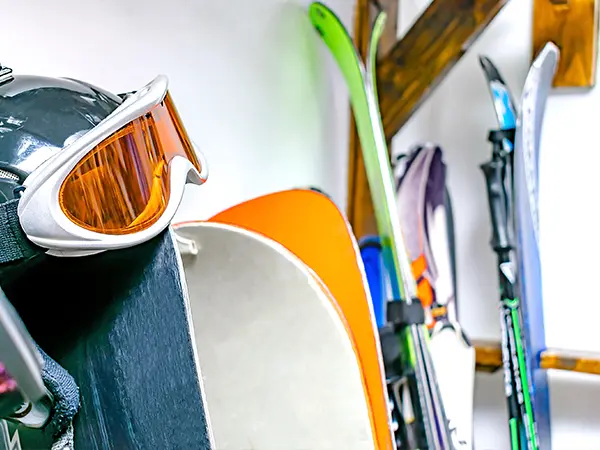 Keep your sporting equipment in top condition and easily accessible with our sport racks. Our specially designed racks provide secure and space-saving storage, whether it's bikes, basketballs, jumping cords, or golf clubs.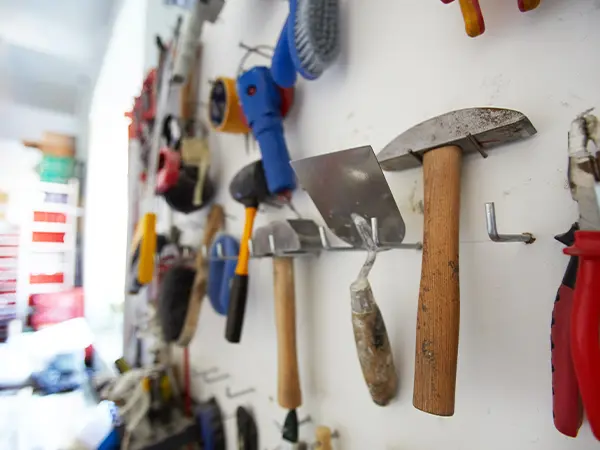 Our tool racks offer a dedicated place for each tool, keeping your workspace organized and efficient. Enjoy the convenience of having your tools within reach, allowing you to tackle projects with ease.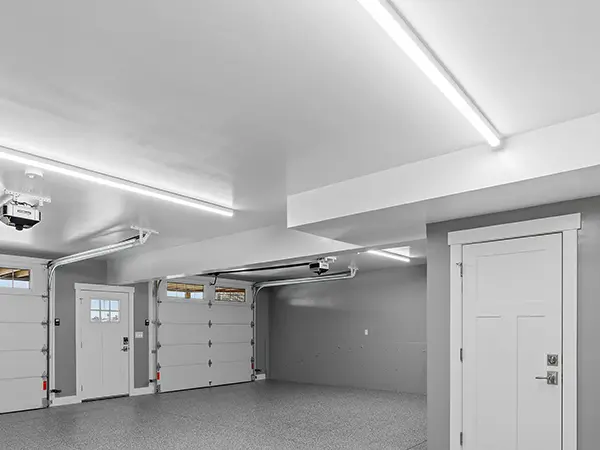 Illuminate your garage with integrated lighting solutions. No more fumbling around in the dark or struggling to find items. Our integrated lights provide excellent visibility, creating a well-lit and inviting space.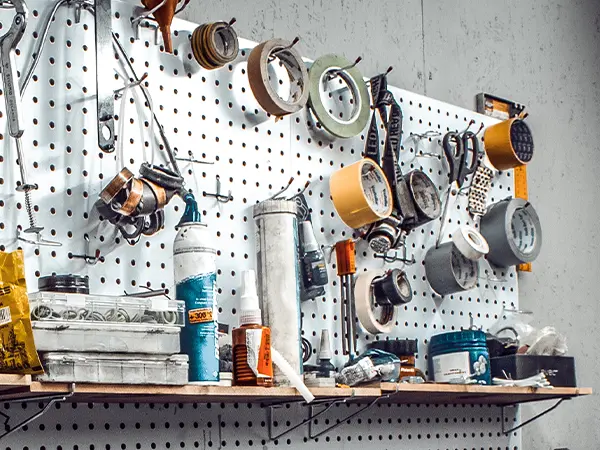 Upgrade your garage with our slatwall organization system. Utilize the vertical space and customize your storage with hooks, baskets, and shelves that can be easily rearranged to suit your changing needs.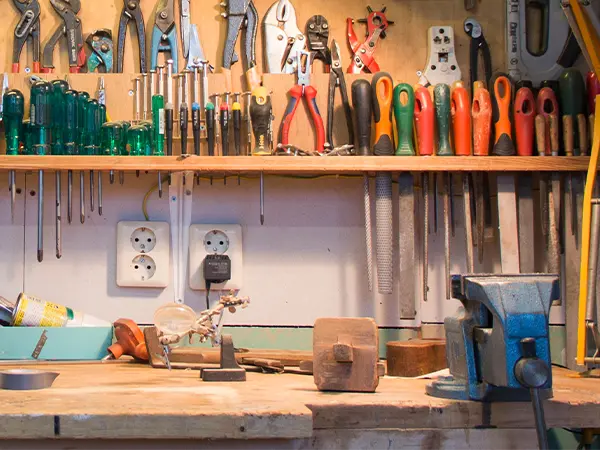 Transform your garage into a versatile workspace with our durable workbenches. Whether you're a DIY enthusiast or need a dedicated area for projects, our workbenches provide a sturdy surface for all your tasks.
Your new garage cabinets and accessories are designed to elevate your space to new heights and make it easier for you to plan your next project. Contact us today to explore the possibilities and turn your garage into a haven of order and efficiency.
Our work is backed by many of your neighbors!
Whether you live in Mercer Island or the surrounding areas, our complete service is the same! Here's what other homeowners keep saying about our custom closets!
Broc and the installers were great! Very professional and attentive. Our experience with them was great and we love our closet and the shelving installed in our garage.
They did an amazing job designing the closets to what we needed and installing on time! We are return customers since we first worked with Tim in 2015. We have gotten closets installed by other popular closet companies out there and Tim's team by far has been the most professional and value for money. Thank you!
Understanding Garage Cabinets Cost In Mercer Island
We believe it's crucial to be transparent and clear when discussing garage cabinets' cost. You want to know how much money this will cost and see if you can afford new garage cabinets without the price burning a hole in your pocket.
As an aid, we've put together the cost for some of our past garage cabinet jobs to give you an idea of the required investment. 
However, it is important to note that these numbers are only a general reference, and each project is one-of-a-kind.
| Garage Storage Project | What's Included | Price |
| --- | --- | --- |
| 20' Wall Of Cabinets & Workbench | Pewter cabinets, full-lenght handles, 10+ separate storage areas | $7,000 |
| Workbench & Slatwall Panel | Tall cabinets, workbench with top + bottom cabinets, Slatwall tool storage system | $9,000 |
| 22' Full Wall Cabinets & Slatwall | Tall cabinets, Slatwall system, workbench with cabinets and drawers, overhead storage | $11,000 |
Now it's time to think about what makes these prices change so much. Naturally, there are several factors that impact the cost of your future garage cabinets, so let's take a quick look at each.
The cost of your garage cabinets will depend on their size and design. If you opt for larger cabinets or a complex configuration, you can expect to pay more than if you choose a standard layout.
In a previous project, we installed custom garage cabinets on a 20′ wall for about $3,500. These cabinets had full-length handles, over 10 separate storage areas, and a pewter finish.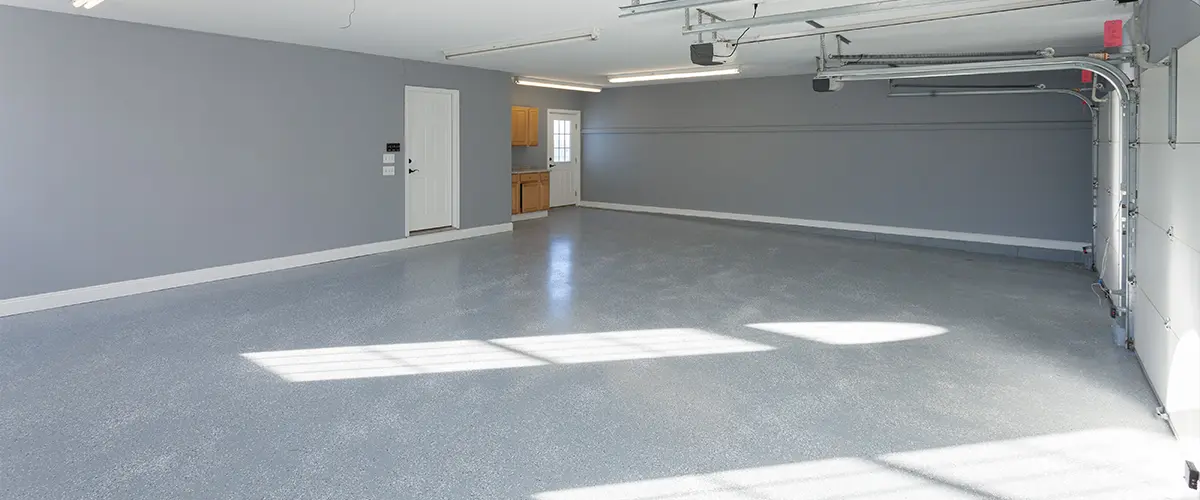 Customizing your garage cabinets with drawers, adjustable shelves, different boxes, and lighting systems can increase the overall cost but improve functionality to suit your specific needs and preferences.
We offer a tall cabinet solution with an integrated workbench and Slatwall tool storage system that costs between $8,500 to $9,000, depending on the size you need. For larger systems that include overhead storage racks and cabinets above the workbench, the price may go up to $11,000.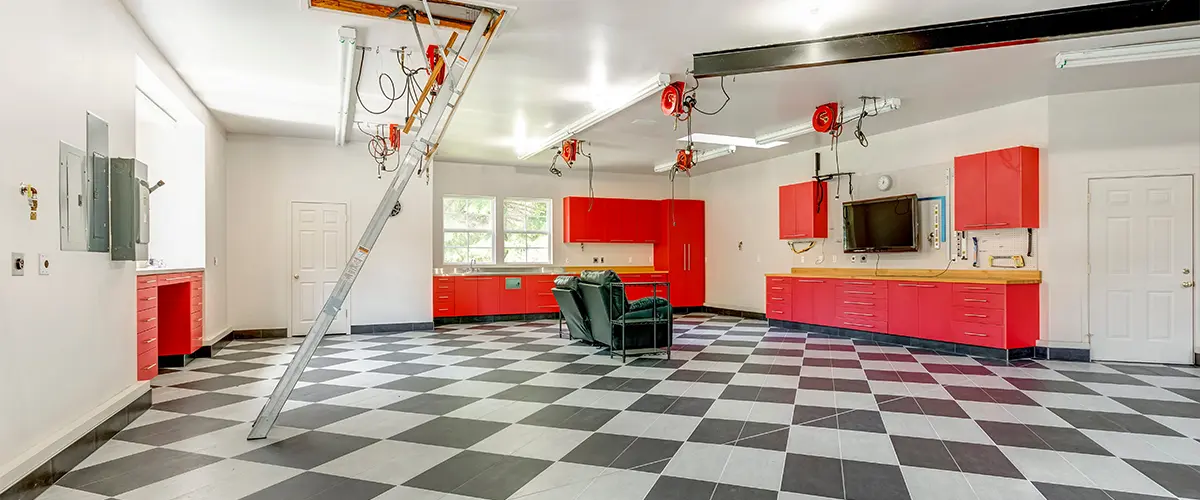 Garage cabinets' style and finish options can affect their appearance and price. Cabinets with simpler and basic designs are usually less expensive, while those with fancy details, ornamental hardware, and high-end finishes such as custom paint or veneers can raise the total cost.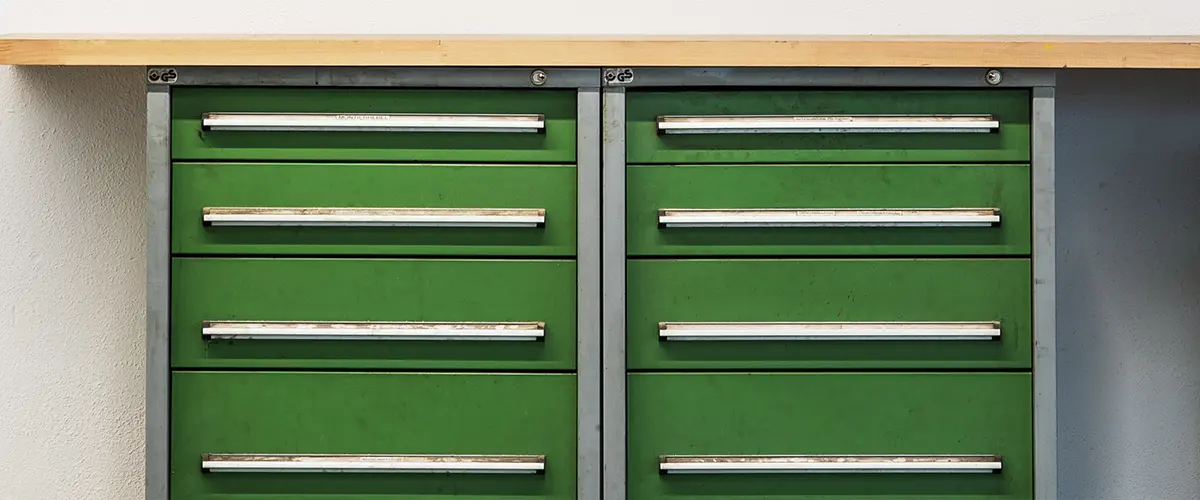 Complex factors such as wall conditions, customized installation, and electrical and plumbing needs can impact the pricing of garage cabinet installation. When planning your garage cabinet project, it's essential to factor in these variables to estimate the installation costs.
Our team at Creative Closets specializes in providing efficient and quick cabinet installation services that take only 1 day, no matter the complexity. If you need garage cabinets in New Mercer, we're the right team for the job.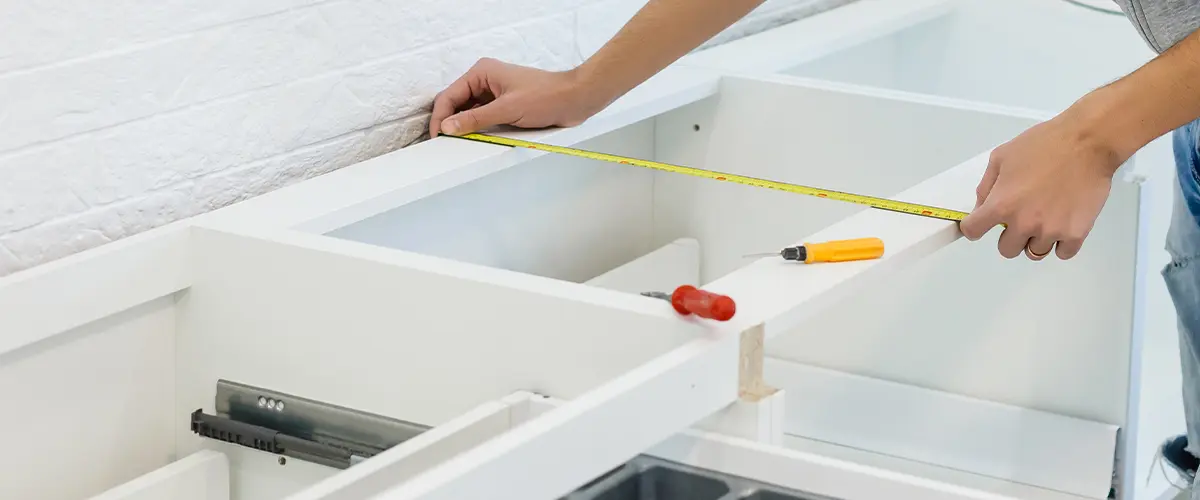 Drop us a line and let us show you how we can turn your garage into a space you'll be proud to show off to your friends and neighbors.
Here's How Everything Goes...
Mercer Island Garage Cabinets That Withstand the Test of Time
You probably hear about all the fantastic garage cabinets that are, in fact, almost identical to one another. Pre-made cabinets have standard layouts, don't leave much room for customization, and aren't even adequately built to withstand intensive use. We help solve all these problems with cabinets that are built to last!
Say goodbye to misplaced items behind your garage cabinets. The cabinets come with fully integrated backings, ensuring everything stays in place. You can now store your items without worrying about damaging your walls or leaving scratches.
Our finishes are made from thermally-fused laminate that is resistant to chipping, fading, peeling, and bubbling. Additionally, they come with a lifetime warranty, and who doesn't love a lifetime warranty on an investment as important as garage cabinets?
The shelves in your cabinets will be one inch thick and can hold up to 100 pounds of weight. They are durable and won't buckle or warp, so you can safely store heavier items on them. So there's no need to worry about moving stuff around the shelves because you're worried they might collapse.
Common Garage Cabinets Questions
Exceptional experience!! I had a very specific objective with two master closets, a pantry, and a garage shelving system. I'm very very happy with the quality of work, the team that worked with me through each stage of the process, the timeliness, and the outcome that is both functional and beautiful to look at!! 🙂 Highly recommend!!
Why Choose Us For Your Mercer Island Garage Cabinets?
Because we don't just copy-paste the same design from one home to another. 
We value your uniqueness and offer a stellar in-home showroom experience where we discuss your needs, map out your garage, help you visualize and change it if you want it, and give you accurate pricing. We do all of it in a 60-90 min appointment.
Work with Creative Closets to get:
Get The Garage Cabinets In Mercer island That Will Never Let Your Down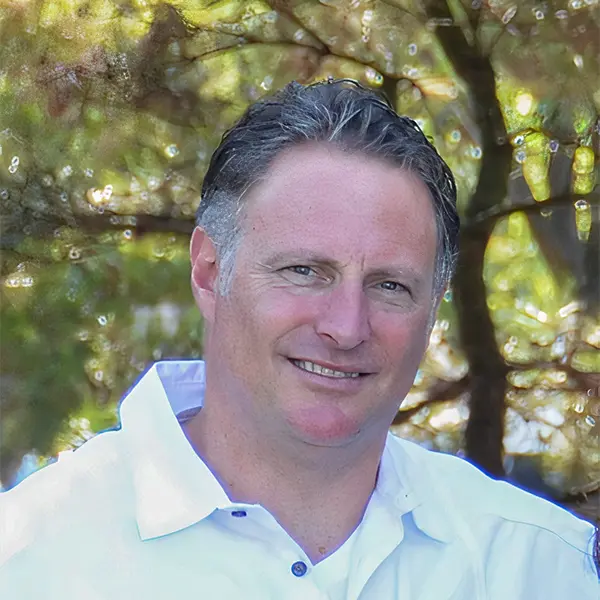 Let us show you how our premium garage cabinets and storage solutions can revolutionize your storage experience. Call us at (425) 428-5073 to get the best garage cabinets in Mercer Island, WA, or get a call-back by clicking the button below!