The Best Closet Designer In Maple Valley
Get your storage system customized and designed in a short 60-to-90 min appointment.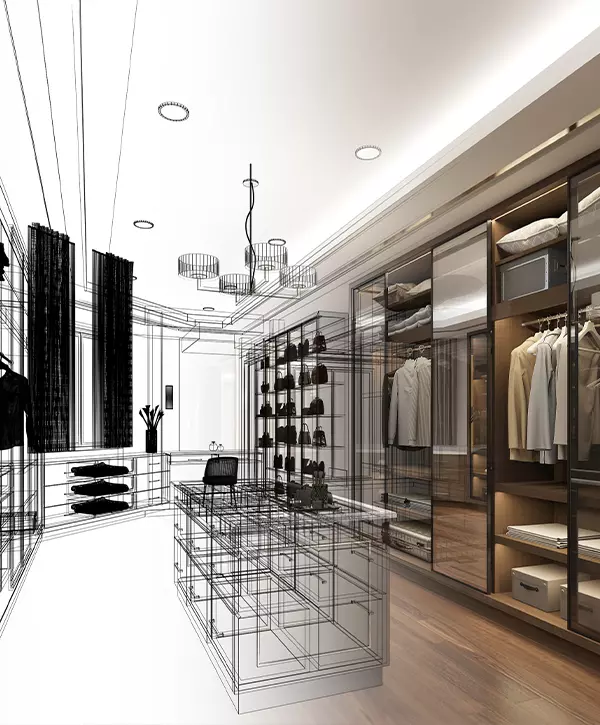 Think of your closet as a treasure trove of possibilities. Just like a well-designed kitchen or a thoughtfully organized office, your closet can become a space that not only stores your belongings but also brings a sense of harmony to your daily routine.
At Creative Closets, we understand your frustrations, and we're here to make your life simpler, more efficient, and, ultimately, more enjoyable. As the best closet designer in Maple Valley, we're dedicated to transforming your closet into a functional and beautiful oasis that perfectly suits your lifestyle.
We worked with Creative closet to add closets to our Son's bedroom and master bedroom. We had amazing experience right from scheduling the first design appointment to the final installation. Design consultation was smooth, and Jerry walked us through all the available options and provided 3D visualization for the project which helped us visualize and make changes according to our needs.
On the day of the installation we found the team very professional, they arrived in time and finished the work in time and cleaned up everything. We really appreciate Creative closets for making our space organized and usable.
Your Personalized Journey to a Dream Closet
Whether it's revamping your bedroom closet, creating a functional home office, or optimizing your pantry, our expert team of closet designers is here to guide you every step of the way. With our custom closet design service, we go beyond cookie-cutter solutions and offer a truly personalized experience.
Thanks to our talented closer designer, you can enjoy:
Contact us today to schedule a consultation and take the first step towards your dream closet. Together, we'll create a space that not only simplifies your life but also sparks joy every time you open its doors.
Benefits Of Having A Maple Valley Closet Designer
Imagine your closet as a puzzle waiting to be solved. You have all these pieces—your clothes, shoes, accessories, and more—but they just don't fit together quite right. That's where a closet designer comes in, like a master puzzle solver with an eye for organization and space optimization. When you work with a closet designer, you partner with someone specializing in transforming chaos into harmony. Their role is to bring order to the clutter and create a closet that looks stunning and functions seamlessly for your unique needs. They're like a symphony conductor, orchestrating all the elements of your closet to work together in perfect harmony.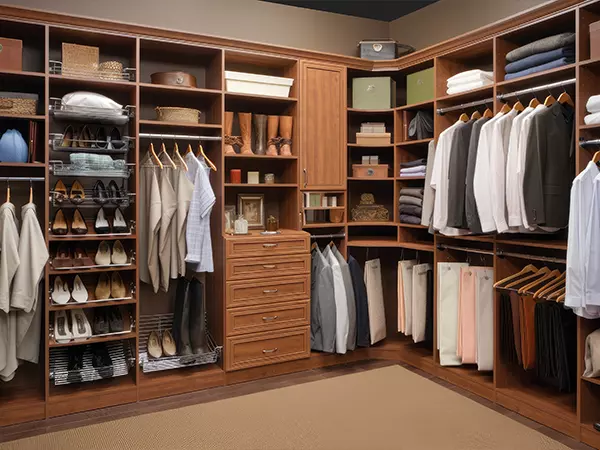 Unlock Your Closet's Potential
Just like an artist with a blank canvas, a closet designer sees the hidden potential in your space. They have a knack for envisioning the possibilities and can help you reimagine your closet's layout and storage options. They'll analyze the available space, take note of your belongings, and create a customized solution that maximizes every square inch.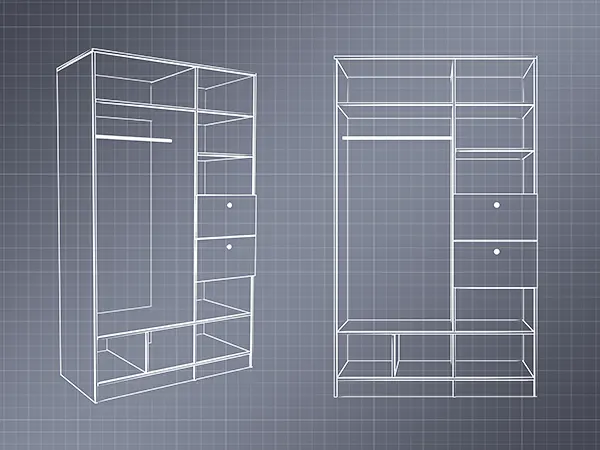 Personalize Your Closet Experience
Think of a closet designer as your personal stylist for storage. They take the time to understand your unique needs, preferences, and lifestyle. They'll ask you questions about how you store your clothes and accessories, what items you own, and how you use your space. This way, they can tailor the design to fit your specific requirements and ensure everything has its proper place.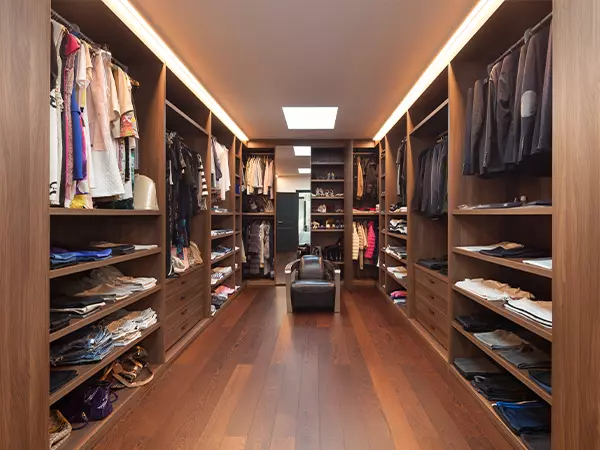 A closet designer acts as your trusted guide when choosing materials, colors, and styles. They bring a curated selection of samples to your home, making decision-making easier. You can see and feel the materials, envisioning how they'll look in your space. It's like having a personal shopper to streamline the process.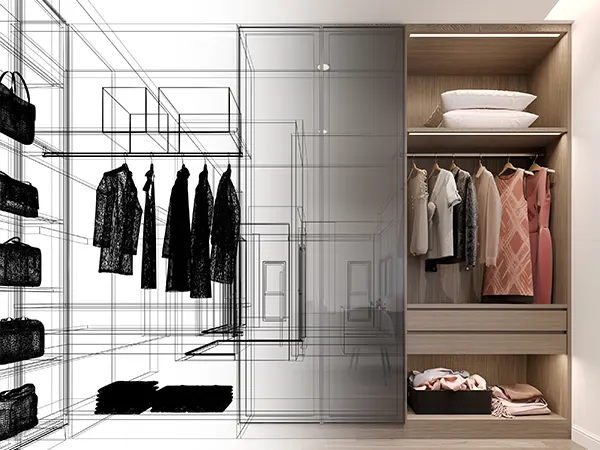 A closet designer is like an architect for your storage dreams. With advanced software and visual tools, they bring your vision to life by creating a virtual representation of your future custom closet. You can explore different configurations, provide feedback, and see your organized life taking shape before your eyes.
By working with our closet designer, you'll benefit from a dedicated professional by your side, offering the best possible storage advice. They'll transform your closet into a space that reflects your style, simplifies your routine, and sparks joy whenever you open its doors.
What Makes Us So Popular Amongst Maple Valley Homeowners
Discover what our clients have to say about their transformative closet experiences with Creative Closets.
The team arrived on time prepared to work. They kept the house clean by rolling out a red carpet and taking off their footwear. They were very polite and professional and my closet looks GREAT! I would definitely recommend them to anyone who's looking for great value in a superior closet design.
I have 5 of my closets designed and installed and couldn't be happier! Everyone was friendly and they did a wonderful job. I'm so glad I redid my closets it has made such a difference for living in a small space.
Tips for Effective Collaboration with Your Closet Designer
Collaborating with a closet designer is an exciting opportunity to transform your closet space into a functional and stylish haven. To make the most of this collaboration, it's important to establish effective communication and ensure that your ideas and requirements are understood.
Here are some valuable tips to help homeowners collaborate effectively with our closet designer, ensuring a smooth and successful design process.
Communicate Your Preferences
Openly share your storage challenges, lifestyle, and preferences with your closet designer. Clearly communicate your goals and expectations for the new closet system. The more information you provide, the better the designer can understand your unique requirements and create a personalized solution.
If you have specific design ideas or inspirations, don't hesitate to share them with your closet designer. Collect images, magazine clippings, or online examples that showcase your desired aesthetics, storage solutions, or organizational features. These visuals will help the designer understand your style and preferences more accurately.
While it's important to share your ideas, also be open to the expertise and advice of your closet designer. They have the knowledge and experience to guide you toward practical and innovative solutions. Listen to their suggestions, as they may offer insights and ideas that you haven't considered. A collaborative approach will lead to the best possible outcome.
Don't hesitate to ask questions if you're unsure about any aspect of the design or installation process. Your closet designer is there to assist and educate you. Seek clarification on design elements, materials, functionality, or any other areas where you need more information. This ensures that you completely understand the project and fosters a collaborative and transparent relationship.
Stay Engaged And Involved
Actively participate in the design process. Review design concepts on the spot and provide timely feedback. Your active involvement helps the closet designer make progress efficiently and ensures that the final result reflects your vision and requirements.
Remember that you hired a professional closet designer for their expertise. Trust their knowledge and experience in creating functional and aesthetically pleasing storage solutions. Trusting their guidance and recommendations will help you achieve the best possible outcome for your new closet.
Whether you have a big messy walk-in closet or a small reach-in space in your kid's room that you want to customize, we're here to help with whatever needs organizing.
Create An Amazing Space With Our Closet Design
Take a glimpse into our portfolio gallery and be inspired by the stunning closet transformations we've created for our satisfied clients.
Average Closet Designer Cost In Maple Valley
The cost of closet design in Maple Valley depends on local hourly labor rates, required permits, or a series of factors that can change the end price.
| Item | Price |
| --- | --- |
| Min Cost/Closet | $250+ |
| Average Cost/Closet | $350+ |
| Max Cost/Closet | $450+ |
We know that Maple Valley closet design cost is a legitimate concern a lot of homeowners deal with. At Creative Closets, we believe that exceptional closet design should be accessible to everyone in Maple Valley, regardless of their budget.
That's why we offer a streamlined process that provides you with a detailed design and pricing package during our initial consultation, completely free of charge.
We believe that everyone should have the opportunity to envision their dream closet without any financial obligations upfront.
Our 3-Step Process For Amazing Closet Design
In-Home Design Consultation
Utilizing advanced 3D software, we create a custom design right before your eyes, ensuring it meets your exact specifications.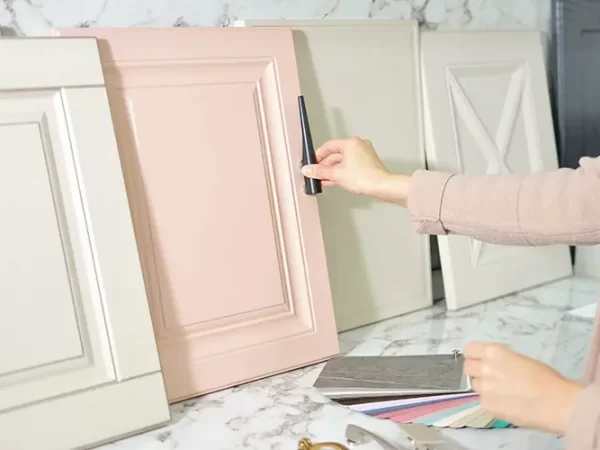 Order Materials & Install
Once the necessary materials have been ordered, our skilled installers swiftly commence the installation process.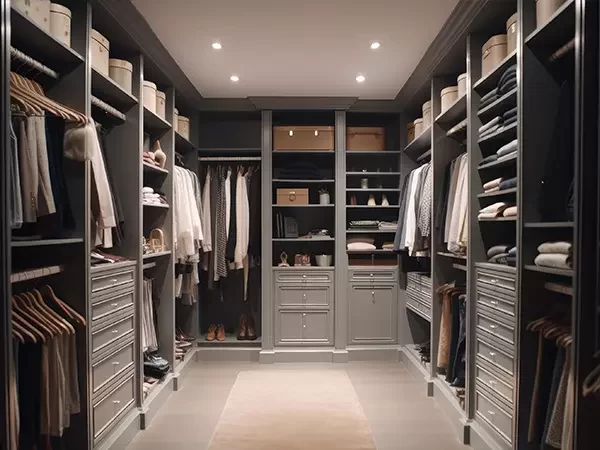 We stand behind the quality of our work with a lifetime warranty, providing you with assurance in the longevity of your new closet system.
Here's How Everything Goes...
We Bring Decades Of Closet Design To The Table
We believe in the power of personalized design. With Creative Closets, you'll receive tailor-made solutions that align perfectly with your lifestyle, needs, and aesthetic preferences. Our designs are crafted to optimize space, enhance organization, and reflect your unique style.
When you choose Creative Closets, you get:
Get Your Maple Valley Closet Design At No Extra Cost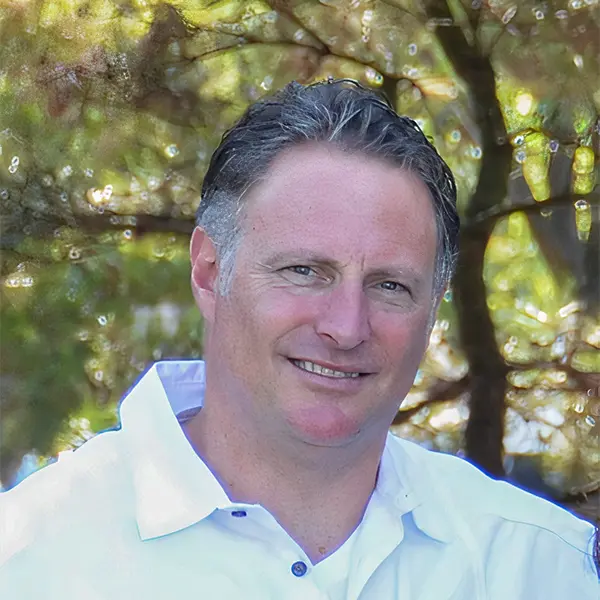 Don't wait any longer – take the first step towards an organized and beautifully designed space by clicking the button below or calling us at (425) 428-5073.
Contact us today to schedule a personalized consultation with our expert team. Let us bring your vision to life and create a functional and aesthetically pleasing storage solution that will elevate your daily routines.