The Best Closet Organizers In Lynnwood
Tired of dealing with a cluttered and disorganized closet? You know what to do!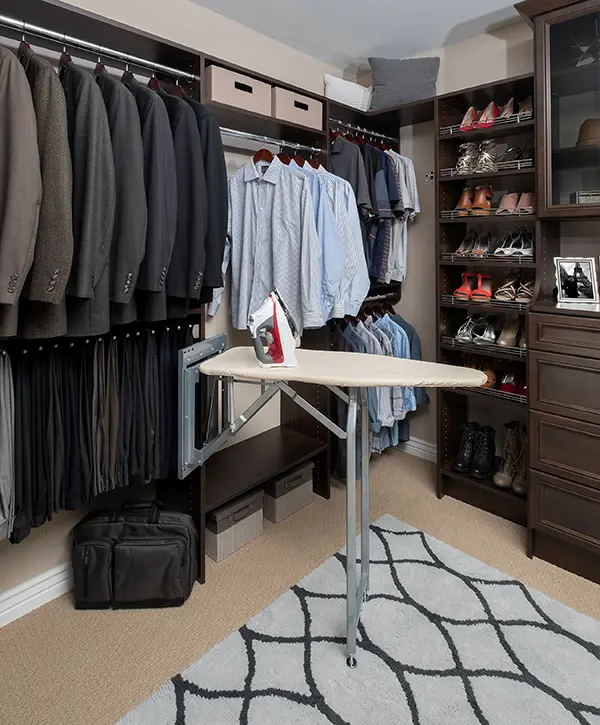 Imagine waking up to a cluttered closet in the morning. Clothes were haphazardly strewn about, shoes in disarray, and accessories tangled together. You spend precious minutes sifting through the mess, searching for a matching pair of socks or a specific blouse, causing frustration to creep into your morning routine.
With Creative Closets, you can easily bring order to the chaos thanks to our custom closet systems and organizers. We create a designated space for everything so you can put stuff away on the go. 
You can easily find your favorite scarf or that office dress you love wearing at the office. We'll come to your home and design your closet in 60-90 minutes and then install it in a day once we have all the materials.
This is the second time we used Creative Closets they have been absolutely amazing! Jerry the design consultant who comes by and specs things out has some really good ideas and is patient to listen to your requirements. 
Caleb came by promptly did a wonderful job with the installation! He was super professional and very polite. I am very happy with them and would definitely reach out to them for future projects!
The All-Inclusive Closet Systems In Lynnwood
We don't want you wasting more time preparing for a new day. Everything should be within reach so you can go straight for your favorite blouse when you want to. 
A decluttered closet will encourage every family member to properly store their clothes, leaving you free not to pick up anyone's mess.
You can enjoy a wide array of benefits when you choose us:
Are you looking for the best closet organizers in Lynnwood but unsure where to start? Contact us to schedule your complimentary wardrobe assessment and see what closet systems fit your needs.
What Are The Types of Closet Organizers You Can Get In Your Lynnwood Home?
Getting organized could be as simple as buying a new IKEA closet or some storage bins and throwing your clothes inside. But is that really the most efficient approach? What if you store such a diverse array of items in your closets? How would you organize everything, then?
We help create custom closets and storage solutions for the items you have, streamlining your morning routine process and making it easier to stay organized.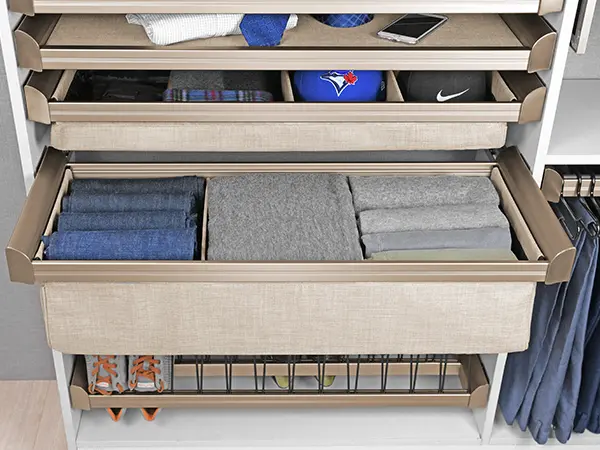 Closet drawers are a great addition to your closet as they provide designated spaces to store folded clothes, accessories, and other items. They help keep your belongings organized, easily accessible, and free from wrinkles or damage.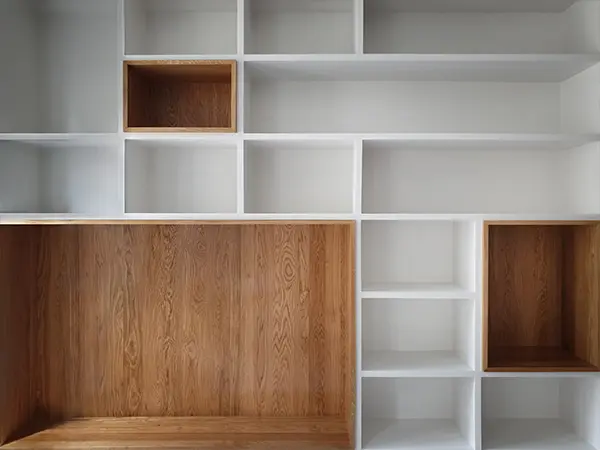 Closet shelving maximizes vertical space in your closet, allowing you to store items like folded clothes, shoes, bins, and boxes. It provides additional storage areas and helps keep your belongings visible and within reach, promoting efficient organization.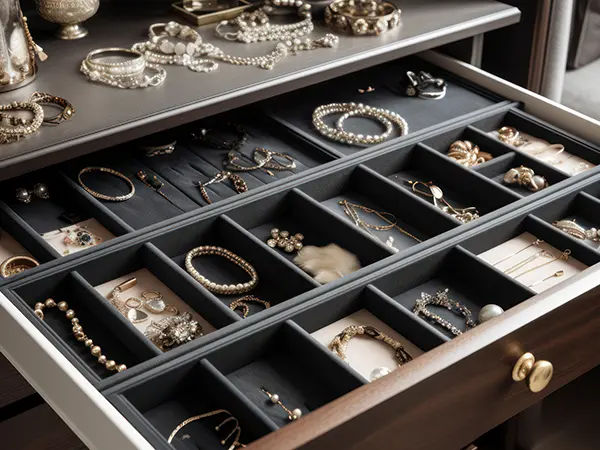 Jewelry organizers are specifically designed to keep your jewelry items, such as necklaces, bracelets, earrings, and rings, well-organized and protected. These organizers typically have compartments, hooks, or trays to prevent tangling and make it easy to find and display your favorite pieces.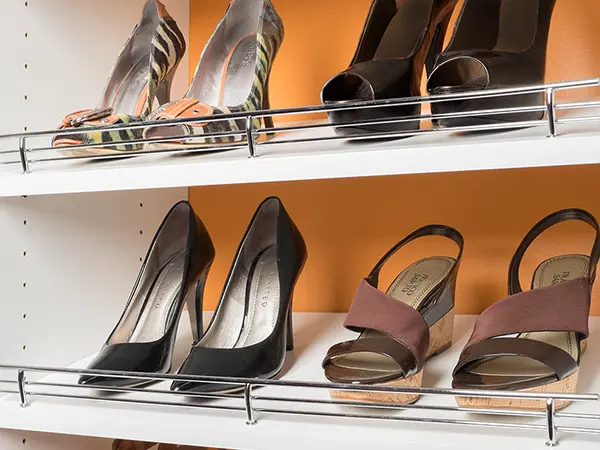 Shoe racks are designed to store and organize your shoe collection. They typically feature multiple tiers or shelves to keep your shoes neatly displayed and easily accessible. Shoe racks help prevent clutter on the floor and protect your shoes from damage.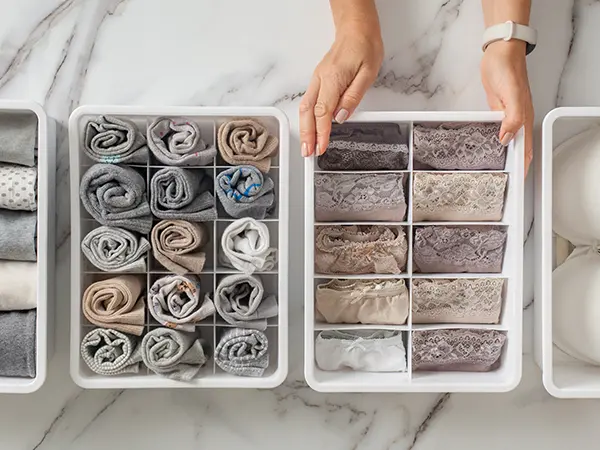 Drawer organizers are inserts that fit inside drawers to help separate and organize small items like socks, underwear, accessories, and more. They create individual compartments, keeping items neatly arranged and making it easier to find what you need.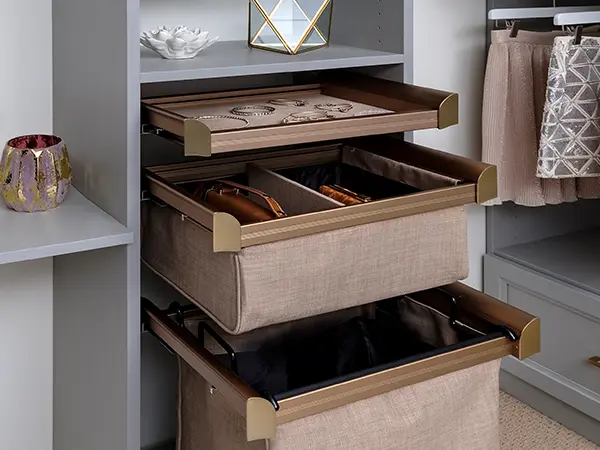 Storage bins are versatile containers that can be used in closets to store a variety of items. They are great for organizing seasonal clothing, blankets, linens, and other belongings. Storage bins help keep your closet clutter-free and protect items from dust and damage.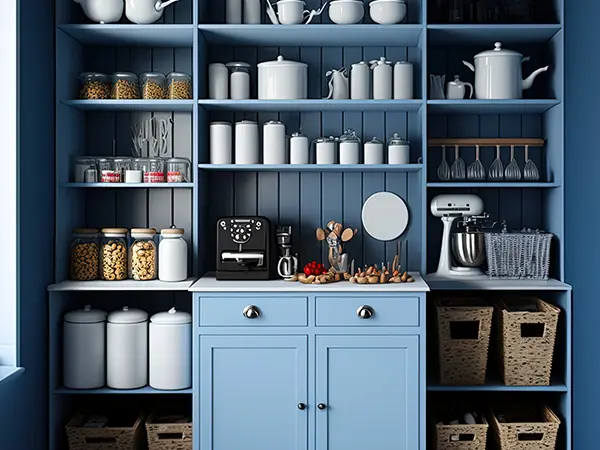 Pantry organization involves implementing various storage solutions to optimize the space in your pantry. This can include shelves, racks, baskets, and organizers that help categorize and arrange food items, containers, spices, and more. Pantry organization makes it easier to find what you need and maximize storage capacity.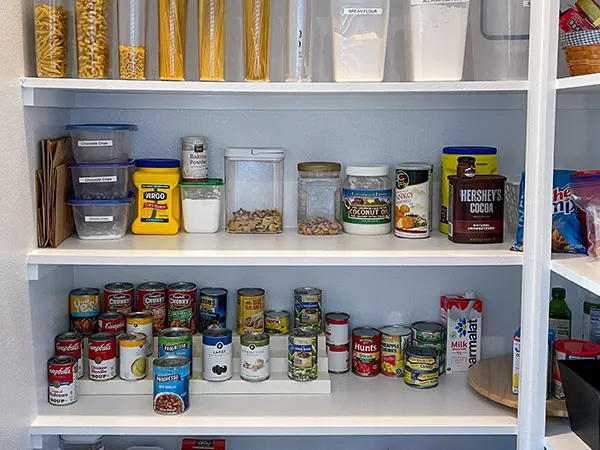 Pantry shelving involves installing shelves in your Lynnwood pantry to create additional storage space. Pantry shelving allows you to store items in a more organized manner, making it easier to see and access your food items, cookware, and other essentials. It helps maximize the efficiency of your pantry and keep it clutter-free.
You can consult with our expert designer, who will create a customized closet design for you by mapping out your space. You can make changes in real time, and we'll email you the design once it's ready.
Here's What Your Neighbors Love About Us!
Here's what your neighbors say about getting their custom closets with us. You can be next!
They have been throughly professional and have been super responsive. From design discussion to installation, everything was seamless. Very happy with their work.
Caleb and his partner came out on time, they were professional, knowledgeable, and answer any questions that I had. They cleaned up after they were done and left the place spotless. They even rolled out the red carpet when they arrived to enter my home.
Breaking Down Closet Organizers Cost In Lynnwood
It's important to understand the cost of an investment to avoid unexpected expenses; however, at Creative Closet, we cannot provide upfront pricing without first assessing your space and the specific closet organizers needed for your Lynnwood home. To provide more insight, here are some prices from our past projects.
| Closet Type | Size | Average Price |
| --- | --- | --- |
| Walk-in Closet | 20' x 20' | $9,500 |
| Reach-In Closet | 8' Long | $2,000 |
| Kids' Reach-In Closet | 8' Long | $2,800 |
Keep in mind that pricing is very dependent on your particular situation. We have to determine your available space to see what we have to work with, then talk to you about how you use your closets and what items you have to store. Only after we've established all the details can we provide accurate pricing.
The cost of closet organization systems differs based on the size of the closet. A smaller closet requires fewer organizers, resulting in a lower cost. For example, a 6-foot reach-in closet installation costs less than $1,000, while expanding it to 8 feet increases the cost to approximately $2,000.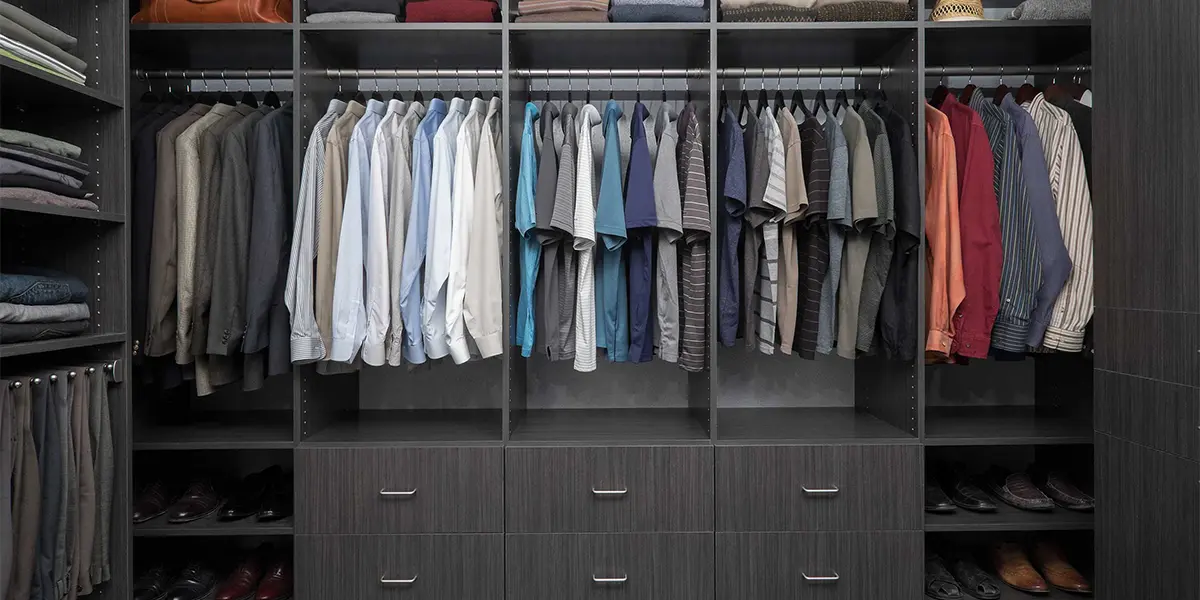 The price of a closet depends on its type. A walk-in closet is larger and will require more closet organizers and accessories, while a wardrobe or a reach-in closet is smaller and can be completed with a lower investment.
A walk-in closet that measures 6′ x 9′ would cost approximately $4k to $5k to install closets and organizers. On the other hand, an 8′-long reach-in closet can have the same installation for about half the price.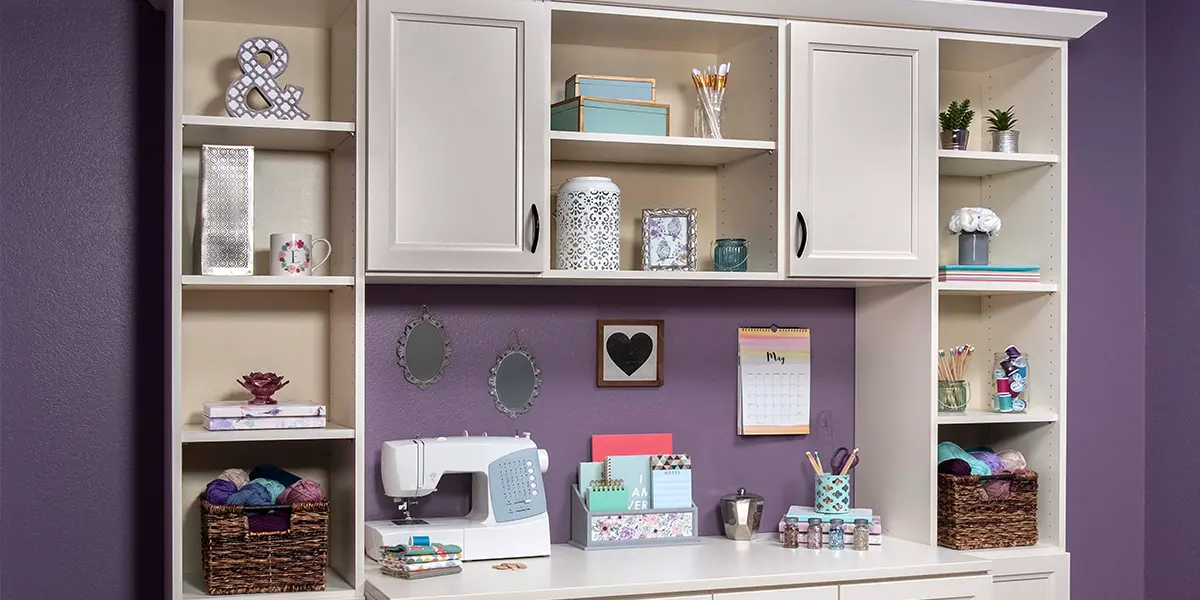 Adding any accessory to your closet system will result in a higher price. These accessories include things like closet rods and drawer dividers, which are considered closet organizers that you may require based on your wardrobe and accessories.
A basic and small reach-in closet costs around $700 to $1,000. But if you want to add various accessories to it, like special drawer dividers, custom-made shelves, and different types of baskets and bins, it will all increase the final cost.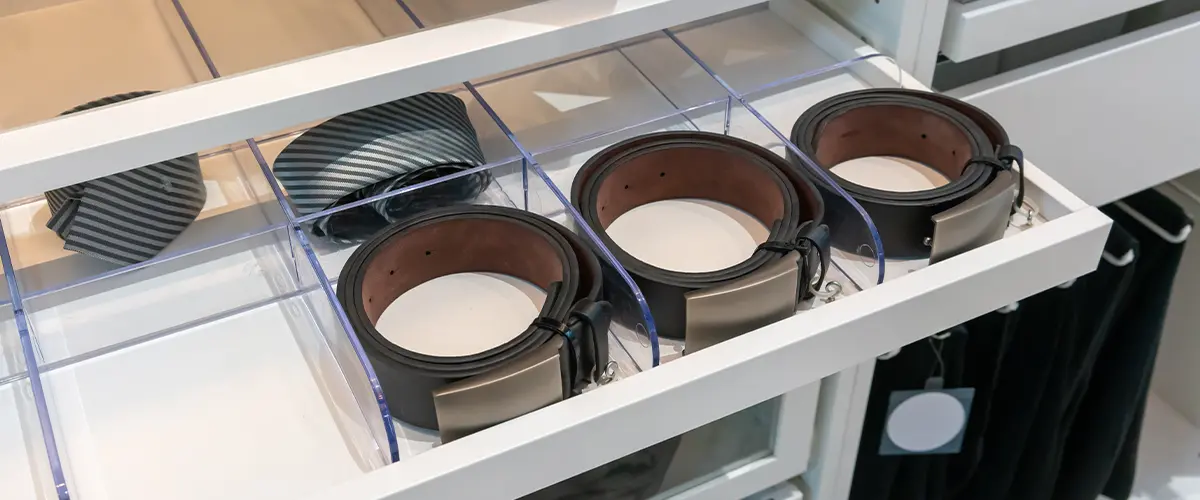 Installation times for closets can vary, which affects the cost of labor. We will assess and provide a comprehensive price, covering materials and labor costs, during our initial consultation before departing your home. Keep in mind that installation difficulty ranges from project to project.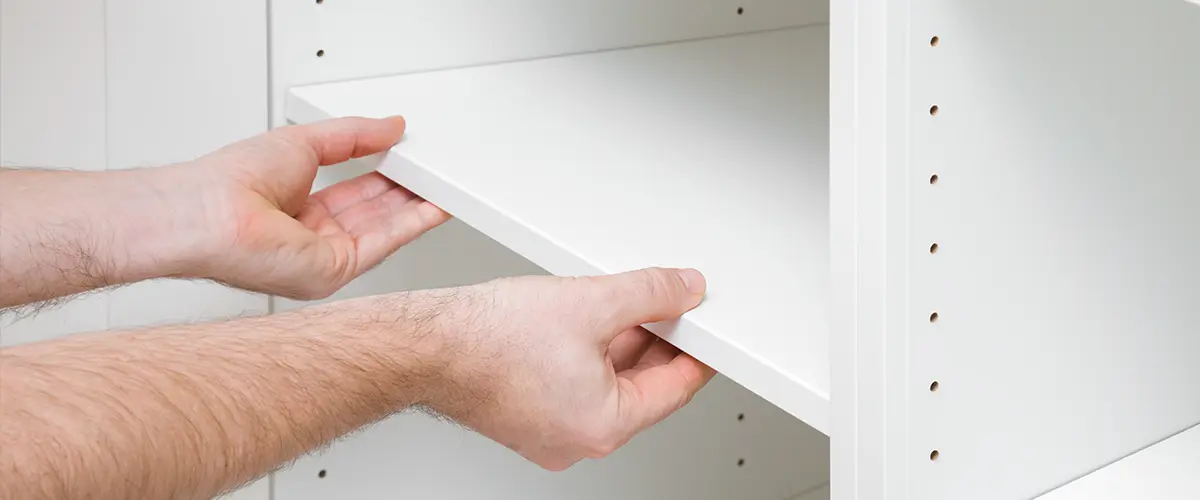 You don't have to wait and save money for a new closet. We can discuss your financing options during our initial appointment and present you with the best offer for custom closet financing in Lynnwood.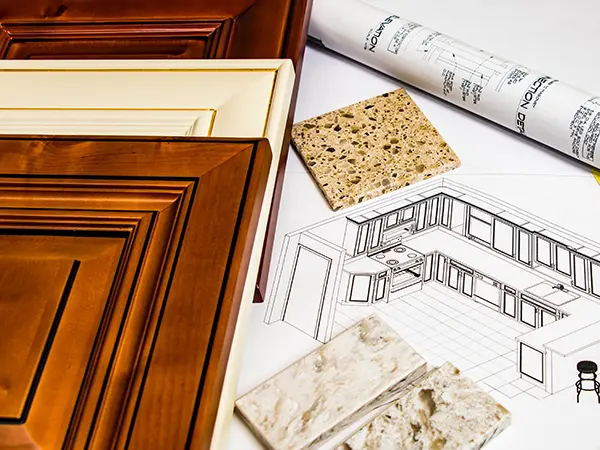 Let's find out what exactly do you need and schedule a consultation.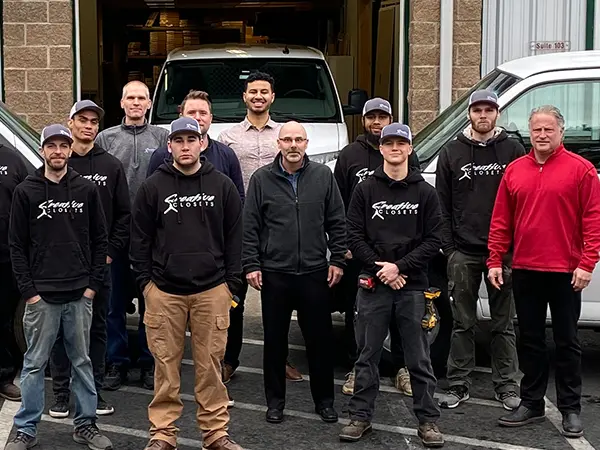 We start installing your closet organizers while keeping you in the loop at all times.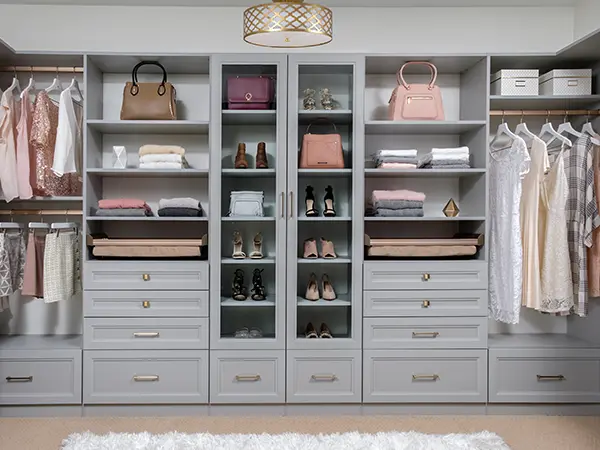 Take advantage of an organized closet and start saving time on cleaning the house!
Here's How Everything Goes...
They did an amazing job designing the closets to what we needed and installing on time! We are return customers since we first worked with Tim in 2015. We have gotten closets installed by other popular closet companies out there and Tim's team by far has been the most professional and value for money. Thank you!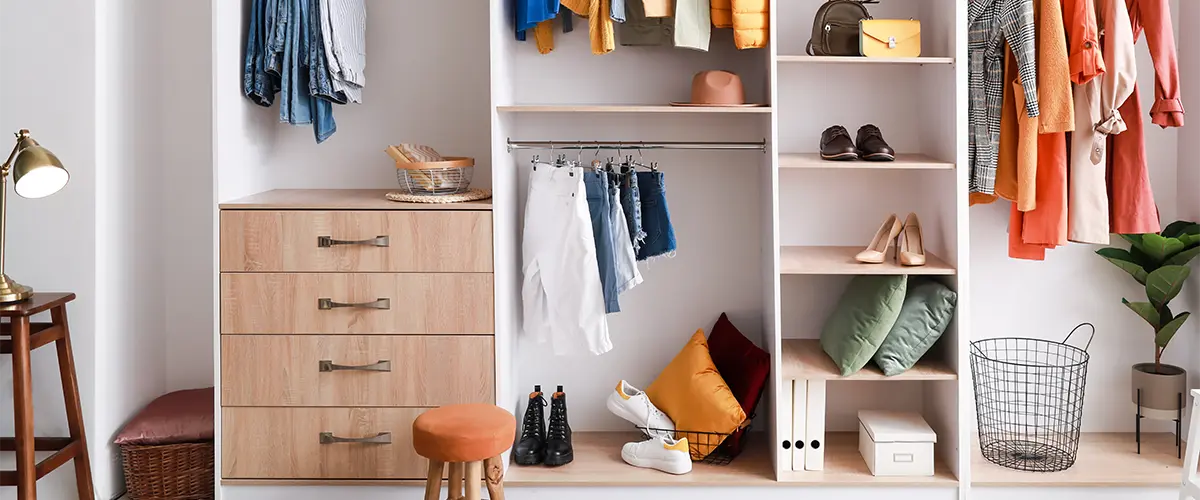 We Bring Decades of Experience To The Table
We don't want you to waste any time, energy, or money spent on transportation to visit a physical showroom over and over again. We've created a process that brings the showroom to your home, with a talented designer ready to make a 3D map of your future closet. 
We do everything except the actual installation (which we can complete in a day once we have all the materials) in a short 60-to-90-minute appointment.
Creative Closets is all about making your life easier with our:
Get The Top Closet Organizers In Lynnwood To Work For You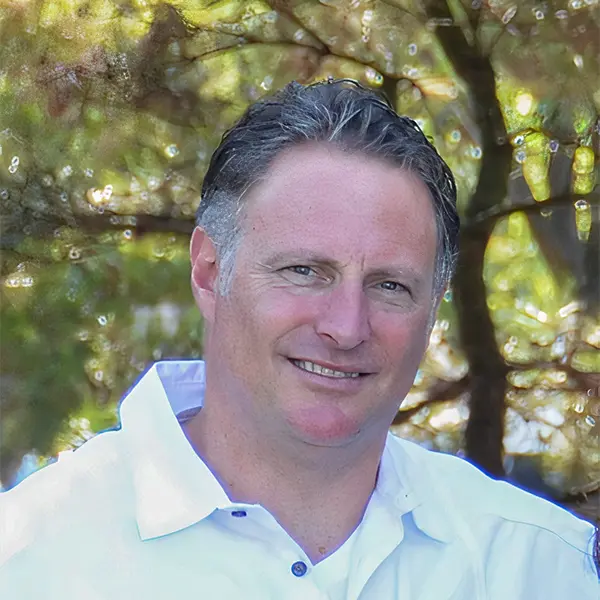 We'll measure your space and determine what best suits your lifestyle. We'll email you the no-obligation design, offer an accurate price, and even set you up with financing. We'll help you choose styles and colors, and order the materials from one of Canada's top suppliers. And we do it all in less than a hour and a half! Call us now at (425) 428-5073 and let's start!