The Best Closet Designer In Lynnwood
Discover the ultimate closet transformation in Lynnwood.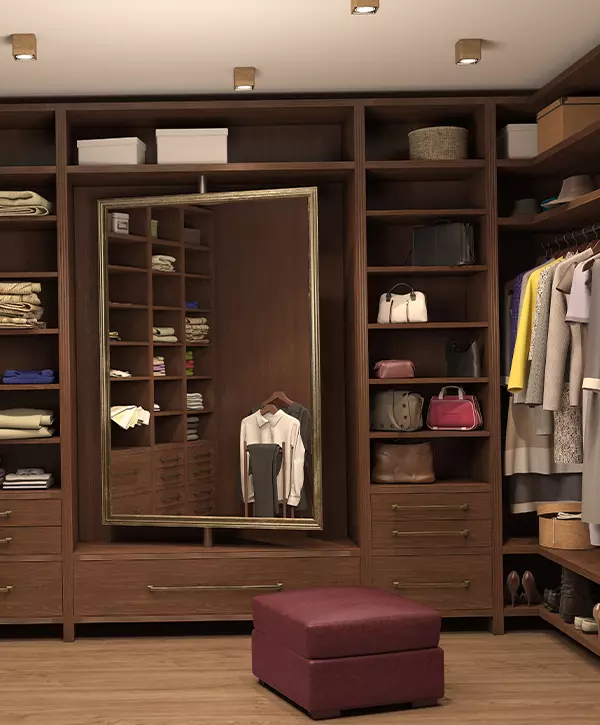 Are you tired of opening your closet doors only to be greeted by chaos and clutter? Do you dream of a beautifully organized space that effortlessly streamlines your daily routine? Imagine stepping into a closet that feels like a luxurious boutique, where every garment has its perfect place and every accessory is just a hand's reach away.
At Creative Closets, we specialize in designing and installing custom closet systems that are tailored to your unique needs, maximizing your storage capacity and ensuring an organized oasis for all your belongings.
The team arrived on time prepared to work. They kept the house clean by rolling out a red carpet and taking off their footwear. They were very polite and professional and my closet looks GREAT! I would definitely recommend them to anyone who's looking for great value in a superior closet design.
Your Path to Simplified Living
We understand that your time is valuable, so we've developed a streamlined process to cater to your busy schedule. Our experienced designers will bring the showroom experience to your doorstep. During a brief 60-90 minute in-home appointment, we'll have an in-depth conversation with you, meticulously measure your space, and gain a comprehensive understanding of your specific requirements.
When you work with Creative Closets, here's what you get:
Discover the unrivaled expertise and impeccable service that sets Creative Closets apart as the go-to choice for homeowners seeking the ultimate closet design services in Lynnwood.
What Our Lynnwood Closet Designer Has To Offer
By hiring our professional closet designer in Lynnwood, you can expect expertise in space optimization, personalized designs, meticulous attention to detail, time and stress savings, and an increase in the overall value of your property. Let us transform your closet into a harmonious space that reflects your style and simplifies your life.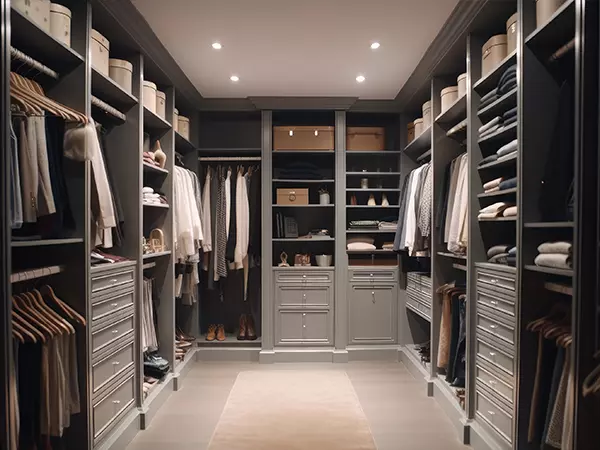 Expertise in Space Optimization
Our Lynnwood closet designer brings a wealth of knowledge and experience to the table. They have a keen eye for space optimization, ensuring that every nook and cranny of your closet is utilized efficiently. Our designer will transform your space into a functional masterpiece from clever storage solutions to innovative design techniques.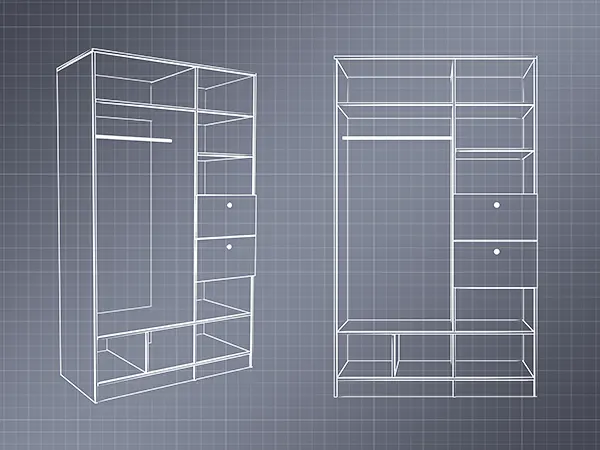 Tailored Designs for Your Unique Needs
A professional closet designer understands that no two homeowners are alike. They take the time to listen to your specific needs, lifestyle, and preferences. Considering your wardrobe, accessories, and storage requirements, our designer will create a custom solution that perfectly suits your needs, making your closet a personalized haven of organization.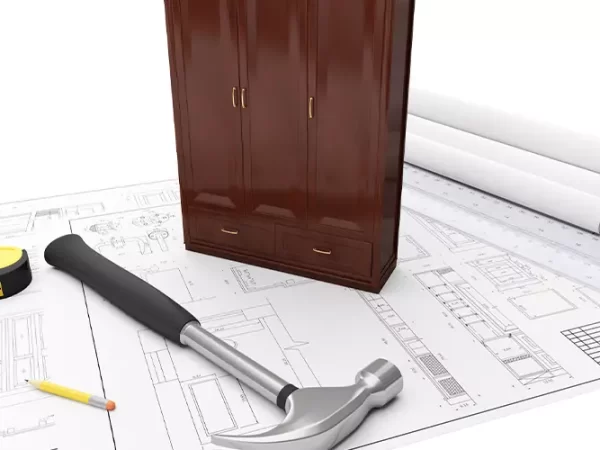 Customization for Every Inch
When you hire our Lynnwood closet designer, you gain access to a world of customization possibilities. Whether you have an oddly shaped space, unique storage needs, or a particular design aesthetic in mind, our designer will craft a solution that maximizes every inch of your closet. From adjustable shelving and hanging rods to specialized compartments, your custom closet will be tailored to your exact specifications.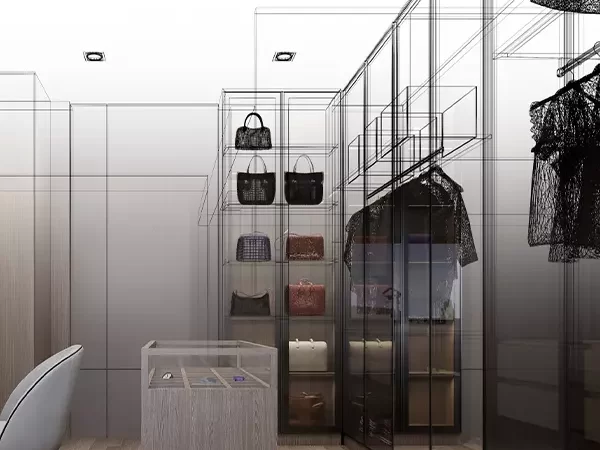 Our professional closet designer pays meticulous attention to even the smallest details. They understand that the little things make a big difference in creating a truly exceptional closet system. From selecting high-quality materials and finishes to fine-tuning the placement of accessories, our designer's eye for detail ensures a cohesive and visually stunning result.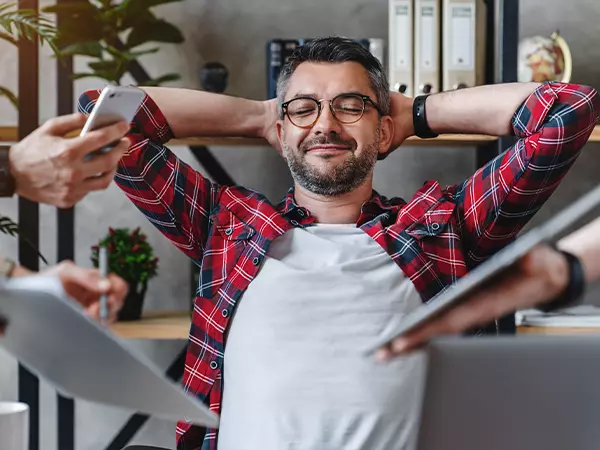 Designing and organizing a closet can be a time-consuming and overwhelming task. By entrusting the job to our Lynnwood closet designer, you save valuable time and avoid unnecessary stress. Our designer will handle all the measurements, layout planning, and design considerations, allowing you to sit back and relax while the experts take care of the entire process.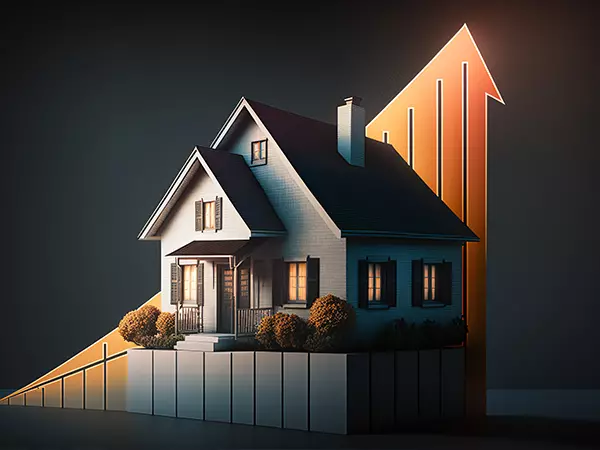 Investing in a professionally designed closet system enhances your day-to-day life and adds value to your property. If you ever decide to sell your home, potential buyers will appreciate the thoughtfully designed closets that provide efficient storage solutions. Our Lynnwood closet designer helps you create a lasting investment that adds both functionality and appeal to your home.
Ready to transform your closet into a beautifully organized oasis? Take the first step towards simplified living by scheduling a consultation with our expert Lynnwood closet designer today.
Creative Closets, As Seen By Our Customers
We believe that the best testament to our expertise and dedication comes directly from those who have experienced the Creative Closets difference. Read on to explore a selection of testimonials from homeowners who have entrusted us with their closet design and installation.
Amazing experience working with Jerry. Super professional and efficient. Had our designs locked and loaded in an hour.
The designer was fantastic! He really showed us how we can utilize our spaces much more efficiently! The guys who installed the cabinets were great! Personable, very nice and interactive! We loved the whole experience!
Make The Most Of Your Design Experience
By following these tips, you can make the most out of your experience with our Lynnwood closet designer. From gathering inspiration and communicating openly to considering future needs and embracing new ideas, you'll ensure a collaborative process that results in a stunning and functional closet design tailored specifically to your requirements.
Before your appointment with our Lynnwood closet designer, take some time to gather inspiration. Browse through magazines, online platforms, and social media for closet design ideas that resonate with your style and preferences. Creating a visual mood board or collection of images will help our designer understand your vision and ensure a personalized approach tailored to your taste.
It's essential to have a clear understanding of what you'll be storing in your closet. Take inventory of your clothing, accessories, and other items to get an accurate sense of the storage space required. This will enable our designer to create a custom solution that accommodates your belongings and optimizes storage capacity, ensuring everything has its designated place.
Consider your specific needs and lifestyle when discussing your closet design with our Lynnwood designer. Are you an avid shoe collector? Do you require ample hanging space for dresses and suits? Do you need additional storage for accessories or specialized compartments for jewelry? By prioritizing your needs, you can communicate your requirements effectively and ensure that the final design caters to your unique lifestyle.
Effective communication is key to a successful collaboration. Be open and honest with our designer about your expectations, preferences, and any concerns you may have. Share your daily routine, habits, and storage challenges. The more information you provide, the better our designer can customize the closet system to fit your lifestyle seamlessly.
While focusing on your current storage requirements, it's beneficial to think ahead and consider any potential future needs. Are you planning to expand your wardrobe or accommodate additional family members? Factor in potential changes and growth to ensure the design remains functional and adaptable for years to come. Our Lynnwood closet designer can help incorporate flexible solutions that cater to both present and future needs.
While it's essential to communicate your preferences, be open to suggestions and ideas from our experienced designer. They bring a wealth of knowledge and expertise to the table and may present innovative solutions or design elements that you hadn't considered. Embrace the opportunity to explore new possibilities and trust in our designer's guidance to create a truly remarkable and personalized closet system.
Get ready to embark on a journey of organization and style as our designer works closely with you to create the closet of your dreams. Together, we'll transform your space into a sanctuary of efficiency and beauty that simplifies your daily life.
Get Amazing Closets That Look Like These
Time to explore our gallery of beautiful closet designs created by our experienced team at Creative Closets. These projects are sure to inspire your own creativity and showcase our team's exceptional expertise and skill.
Average Closet Designer Cost In Lynnwood
Are you wondering about the cost of hiring a closet designer in Lynnwood? When it comes to determining the average cost of working with a closet designer, it's important to consider various factors.
| Item | Price |
| --- | --- |
| Min Cost/Closet | $250+ |
| Average Cost/Closet | $350+ |
| Max Cost/Closet | $450+ |
Every project is unique, and the price can vary depending on the size of the closet, the complexity of the design, and the materials chosen. However, we understand that budget is a significant consideration for homeowners in Lynnwood.
That's why our no-obligation design is a game-changer. Here's how it works: instead of charging you upfront for a design consultation, we provide a complimentary in-home showroom appointment with our experienced designer. This personalized session allows us to assess your space, discuss your needs, and capture your vision for the ideal closet system.
Once our designer has gathered all the necessary information, they will craft a custom design tailored to your specifications. This detailed design, along with an estimated cost, will be emailed to you before we ask for any commitments.
This gives you the freedom to review the design, consider the investment, and make an informed decision at your own pace. There is absolutely no obligation to move forward unless you are completely satisfied with the proposed design and cost.
3 Steps That You Don't Have To Work For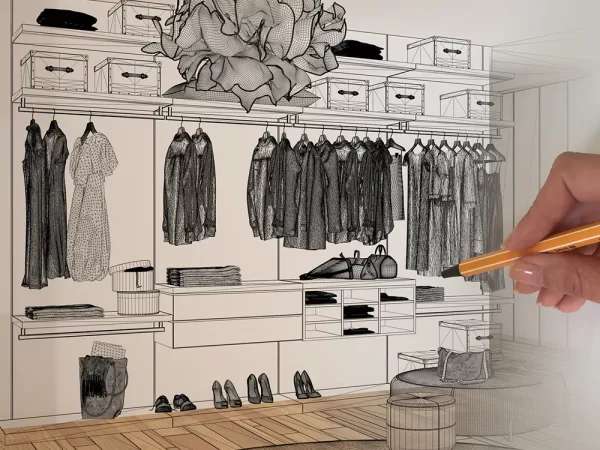 In-Home Design Consultation
Our expert designers will visit your home for an in-depth consultation.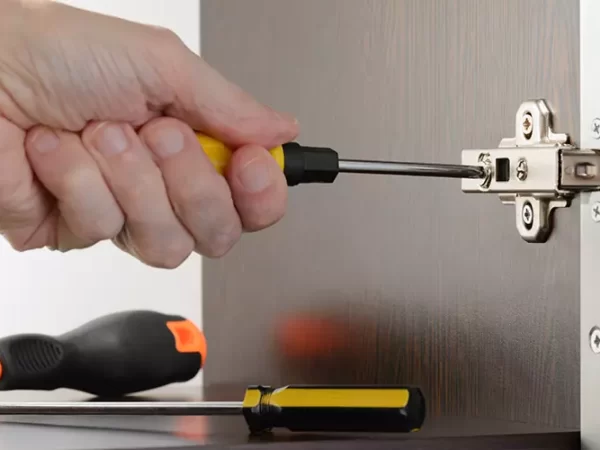 Order Materials & Install
Our team will ensure a seamless and hassle-free installation process, handling every aspect with precision and efficiency.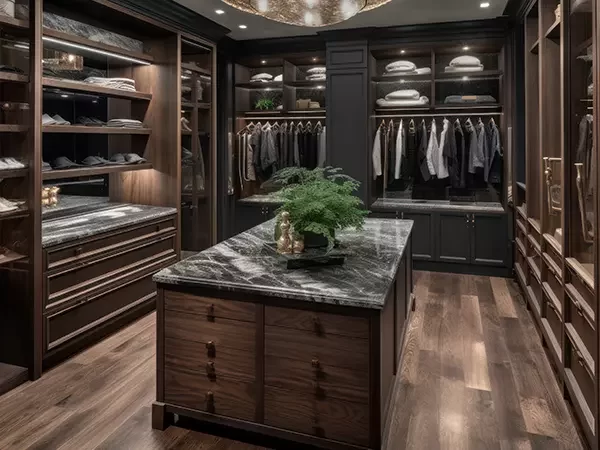 Revel in the joy of an organized and aesthetically pleasing space that simplifies your daily routine.
Here's How Everything Goes...
Let's Make The Most Out Of Your Space
As homeowners ourselves, we know that finding the perfect balance between functionality and aesthetics can be a challenge. That's where our expertise shines.
We blend our passion for design with a deep understanding of practical storage solutions to create closets that look incredible and enhance your daily life. Whether it's a master bedroom walk-in, a reach-in closet, or a pantry, we have the expertise and experience to bring your vision to life.
As part of the Creative Closets promise, you get to have:
Time For That New Closet You've Always Wanted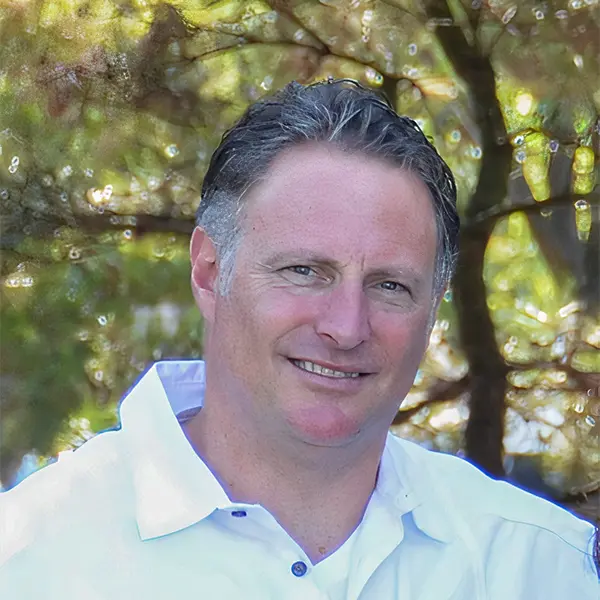 Experience our commitment to personalized designs, hassle-free processes, expert craftsmanship, and no-obligation design.
Contact us today at (425) 428-5073 or fill out our contact form to schedule your complimentary design consultation. Discover how we can bring your dream closet to life, simplifying your daily routines along the way.