The Best Walk-In Closets In Lakewood, WA
Optimize your storage in a stylish way.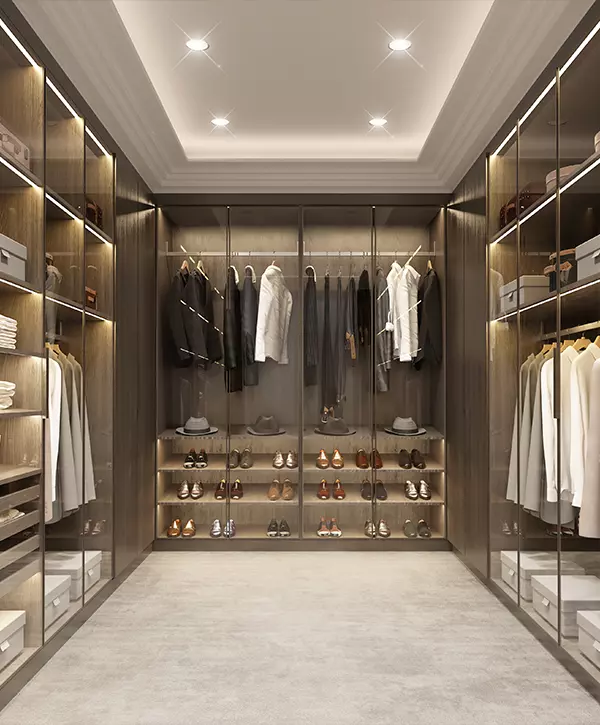 At Creative Closets, we specialize in designing and installing custom walk-in closets in Lakewood, WA. Our bespoke designs maximize your space, matching your unique lifestyle and storage needs. Our skilled team makes thoughtful use of every square inch, from shoe racks to jewelry drawers, ensuring everything you own has a convenient place.
As a trusted name in Lakewood, we're committed to providing superior craftsmanship, personalized service, and innovative design solutions. Choose Creative Closets for your project and experience the transformation of your space into a personalized oasis.
This is the second time we used Creative Closets they have been absolutely amazing! Jerry the design consultant who comes by and specs things out has some really good ideas and is patient to listen to your requirements.
Caleb came by promptly did a wonderful job with the installation! He was super professional and very polite. I am very happy with them and would definitely reach out to them for future projects!
Unleash the True Potential of Your Home with Creative Closets
When you choose Creative Closets, you're not just getting a custom closet – you're unlocking a new level of functionality and elegance in your home. 
Our Lakewood-based team transforms your ordinary spaces into inspired, efficient areas that reflect your unique taste. Elevate your living experience with our unparalleled dedication to quality, personalized design approach, and meticulous attention to detail.
Partner with us to enjoy:
Contact Creative Closets, Lakewood's premier custom closet designer, for an in-home showroom experience. Let us transform your space with personalized elegance and functionality. Reach out today to start your journey towards the perfect walk-in closet.
Common Features In A Lakewood, WA, Walk-In Closet
At Creative Closets, we curate walk-in closets in Lakewood, WA, to reflect your personal style and needs. Choose from a plethora of features, including adjustable shelving, tie and belt racks, full-length mirrors, built-in laundry hampers, and island dressers. Tell us what you desire and we'll design your perfect Lakewood walk-in closet.
One of the standout features of our walk-in closets in Lakewood, WA, is the inclusion of divided drawers. With divided drawers, your belongings are neatly organized and easy to find. Whether it's ties, belts, socks, or jewelry, each item gets its own dedicated space. This not only saves you time but also prolongs the life of your items by reducing wear and tear.
Our walk-in closets wouldn't be complete without our versatile storage boxes. Ideal for keeping seasonal items or rarely used belongings, these boxes make optimal use of your closet space. They are an essential feature that brings organization to another level, making your walk-in closet in Lakewood a true storage haven.
Say goodbye to cluttered accessories with our tie and belt racks. These nifty additions to our walk-in closets in Lakewood, WA, keep your ties and belts in perfect order, making them easy to find and access. Experience the ease and style that come with organized elegance.
Never lose track of your favorite earrings or cherished necklaces again. Our custom walk-in closets in Lakewood, WA, feature bespoke jewelry organizers that bring sophistication and order to your collection. Experience the joy of easily locating your accessories, beautifully displayed and within reach in your personalized closet space.
Checking your outfit is now as seamless as getting dressed. Our walk-in closets in Lakewood, WA include slide-out mirrors. Conveniently tucked away when not in use, these mirrors provide a full-length view without taking up precious space. It's another thoughtful touch from Creative Closets, ensuring a flawless look every time.
Say hello to effortless laundry organization with our folding stations. Included in our walk-in closets in Lakewood, WA, these stations provide a dedicated space for sorting and folding clothes right in your closet. This ingenious feature from Creative Closets streamlines your laundry routine, making it a breeze.
eep your trousers wrinkle-free and ready to wear with our specialized pants racks. An integral part of our walk-in closets in Lakewood, WA, these racks provide you with a systematic way to store and access your pants effortlessly. Trust Creative Closets for the perfect blend of functionality and style.
id adieu to tangled scarves with our purpose-built scarf racks. These racks, a core component of our walk-in closets in Lakewood, WA, ensure your scarves are uncluttered and easy to access. With Creative Closets, you can relish the beauty of an organized scarf collection.
Your shoe collection deserves the best. That's why our walk-in closets in Lakewood, WA, incorporate shoe fences and organizers. These keep your footwear in perfect shape, easily accessible, and beautifully displayed. With Creative Closets, treat your shoes to the organized care they deserve.
Simplify your wardrobe planning with our handy valet rods, included in our walk-in closets in Lakewood, WA. Ideal for hanging tomorrow's outfit or dry-cleaning returns, these rods bring added convenience to your daily routine. With Creative Closets, enjoy a touch of luxury in your everyday life.
Our walk-in closets in Lakewood, WA, wouldn't be complete without our strategically placed hanging rods. They offer ample space for your clothing, from everyday essentials to occasion wear. With Creative Closets, you're never short of space. It's another way we make your closet truly yours.
Say farewell to unsightly laundry piles. Our walk-in closets in Lakewood, WA, feature built-in hampers that effortlessly blend into your closet design. These hampers provide a discreet yet convenient solution for managing your laundry, maintaining the decluttered and serene environment of your custom closet. With Creative Closets, your closet stays tidy and inviting.
At Creative Closets, we believe that designing your dream walk-in closet should be an interactive and exciting process. That's why our talented team of closet designers come to your home, taking the time to understand your space, style, and storage needs. Equipped with measuring tools and an eye for design, they measure your space meticulously and plan the perfect walk-in closet.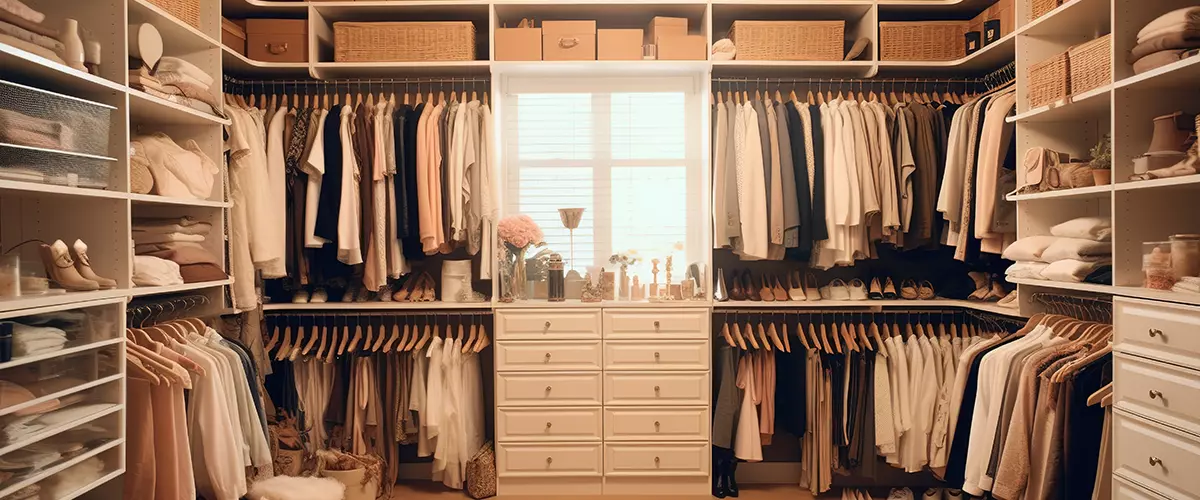 Rave Reviews for Walk-In Closets in Lakewood
Don't just take our word for it, hear it directly from our satisfied customers. We're proud to share the rave reviews and testimonials for our custom-built walk-in closets in Lakewood, WA, reflecting the quality, elegance, and functionality that Creative Closets delivers.
I found Creative Closets on Thumbtack and from the onset, they were very responsive. I worked with the lead designer, Jerry who was highly professional and very patient with me walking me through different designs until we landed on a final design I felt comfortable with that was also within my budget. Caleb, the installer, was very thorough and responsive. I love my new closet and will be recommending this business to anyone in need of a custom closet
From the making an appointment for in person design to installation, creative design was professional and prompt. They were able to explain step by step to me and it was a breeze to customize the closets as I wanted! Also, the closet installation comes with Life time warranty which is a plus! Thank you so much Creative Closets!
Walk-In Closets Costs In Lakewood, WA
On average, customers investing in our custom-designed walk-in closets in Lakewood, WA, can expect a range of costs depending on the size and intricacy of the design.
For smaller to medium-sized designs, clients typically invest between $1,000 and $3,000. For larger and more complex designs, the costs can range from $3,000 to over $5,000.
| Closet Size | Features Included | Quoted Price | Most Expensive Item |
| --- | --- | --- | --- |
| 6' x 9' | Long hanging section, Double hanging section, Adjustable shelves, Drawers | $4,375 | Drawers: $1,000 |
| 20' x 20' | Upgraded color (Licorice), Multiple double hutch units (Hutches), Multiple accessories, Angled shoe shelves | $9,367 | Multiple double hutch units: $4,000 |
| 12' x 6' | Custom height to fit under the window, Adjustable shelves for shoes, 24" deep material with lower doors to conceal the safe | $3,645 | Doors |
* The prices listed above are reflective of past projects. For a personalized quote tailored to your specific needs for a walk-in closet in Lakewood, WA, please contact us for a free consultation.
The cost of your custom walk-in closet in Lakewood, WA, is influenced by several factors. Size, design complexity, the materials used, and the array of features you choose all play a role in determining the final quote. Opting for a larger closet space with a variety of accessories and premium material finishes will naturally be priced higher.
To give you an idea, a modestly-sized 6′ x 9′ closet with a long hanging section, double hanging section, adjustable shelves, and drawers may be priced at around $4,375.
Meanwhile, a grand 20′ x 20′ walk-in closet with upgraded color, multiple double hutch units, multiple accessories, and angled shoe shelves could set you back by about $9,367.
But remember, at Creative Closets, we believe in providing value for every dollar you invest in your walk-in closets in Lakewood, WA, ensuring quality, functionality, and aesthetics that truly enhance your lifestyle.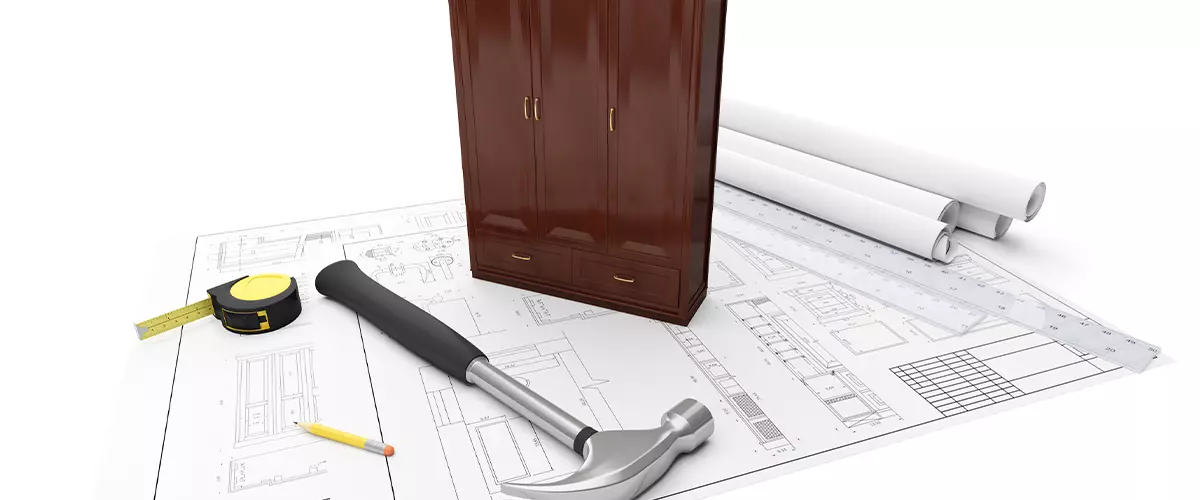 A significant factor influencing the cost of your custom walk-in closets in Lakewood, WA is the level of customization. At Creative Closets, we offer a spectrum of customization options to ensure your closet reflects your unique style and requirements.
For instance, opting for a standard design with essential features is the most cost-effective option – perfect for those operating on a budget. Here, you could expect to invest approximately $1,000 to $3,000.
On the other hand, if you're looking for a truly bespoke closet experience, you might prefer our premium custom designs. These spaces are meticulously created with your choice of materials, finishes, and custom accessories, designed to cater to your discerning taste. For such exquisite, personalized walk-in closets in Lakewood, WA, you're looking at an investment between $3,000 to $5,000, or potentially more, depending on your specific selections.
However, rest assured, whether you opt for a standard or premium custom design, every closet we create promises quality, design excellence, and functionality, ensuring you get the maximum value out of your investment.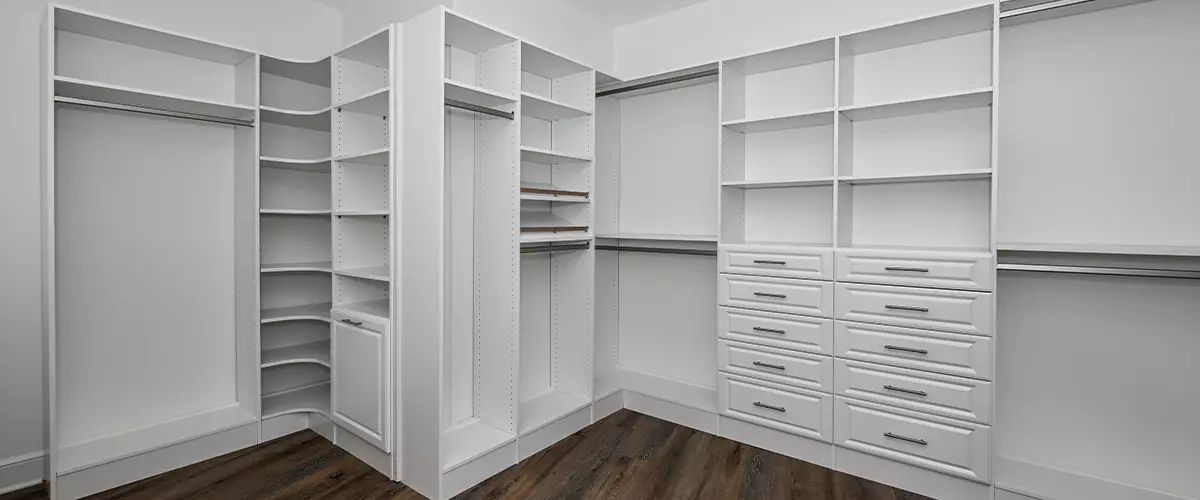 The modification requirements of your space can also significantly influence the cost of your custom walk-in closets in Lakewood, WA. If your space necessitates more extensive construction or modification work – say, for instance, you need to move walls, install additional lighting, or upgrade your flooring, these can add to the overall cost.
At Creative Closets, we understand that every space is unique, and therefore, we offer tailored solutions that meet your specific needs and budget.
We work closely with you to understand your vision, assess your space, and provide insightful recommendations that incorporate your needs and style. This personalized approach ensures you receive a custom walk-in closet that not only looks stunning but also adds value to your home, all at a price that works for you.
It's this commitment to excellence and customer satisfaction that sets Creative Closets apart as the premier provider of walk-in closets in Lakewood, WA.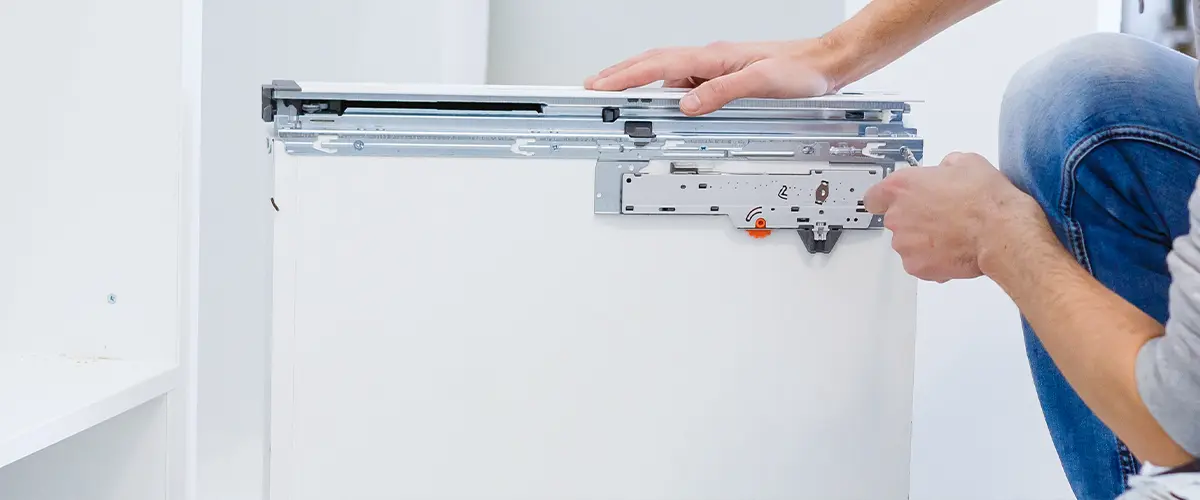 Choosing to add accessories to your custom walk-in closets in Lakewood, WA, is like putting the perfect finishing touches on a masterpiece.
From tie racks, belt racks, or jewelry drawers to dedicated shoe shelves, these additions not only elevate the functionality of your walk-in closet but also imbue it with a touch of sophisticated elegance. Of course, this level of customization, while absolutely worth it, can influence the overall cost.
Every accessory you add is an investment in your comfort and convenience. Like carefully choosing the perfect throw pillows to complete your living room decor, selecting closet accessories is about personalizing your space to fit your lifestyle.
Remember, at Creative Closets, we're not just building a closet; we're crafting a personalized solution for your storage needs. So, while adding accessories might mean a slightly higher price tag, the value, convenience, and joy you get from a walk-in closet that's truly tailored to your needs? Priceless!
At Creative Closets, we believe that everyone deserves a dream closet. That's why we offer flexible financing options for your custom walk-in closets in Lakewood, WA. For more information about our financing, please visit our financing page.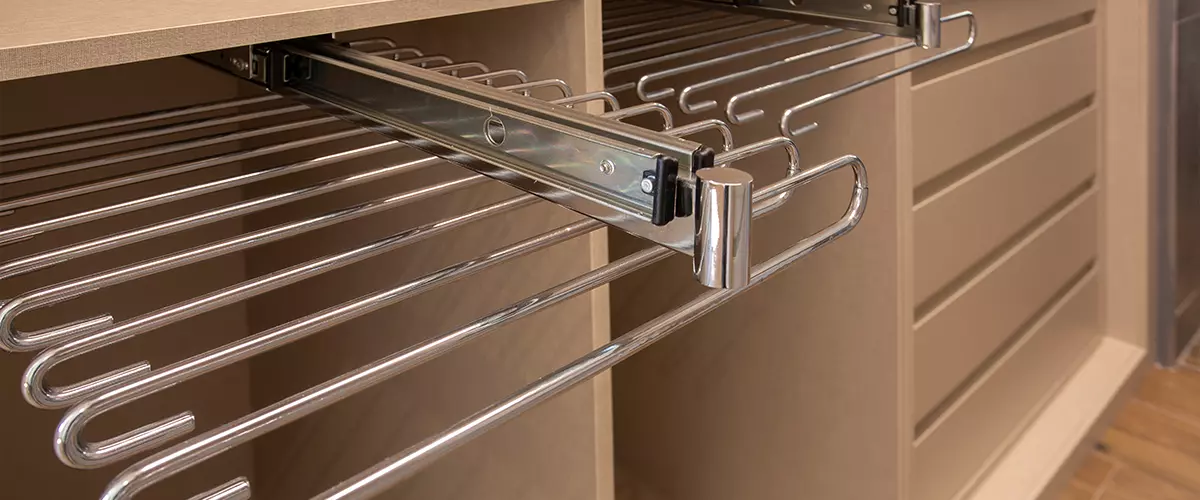 Your Dream Closet in Three Simple Steps
Embarking on the journey to your ideal walk-in closet in Lakewood, WA, is as easy as one-two-three with Creative Closets.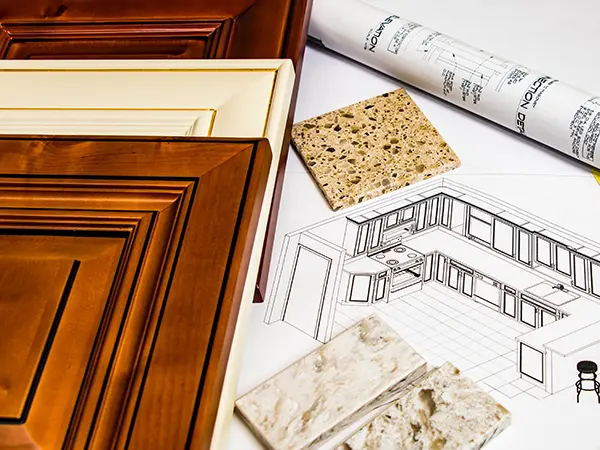 We engage in thoughtful discussions to understand your needs, lifestyle, and personal style, forming the blueprint for your dream closet.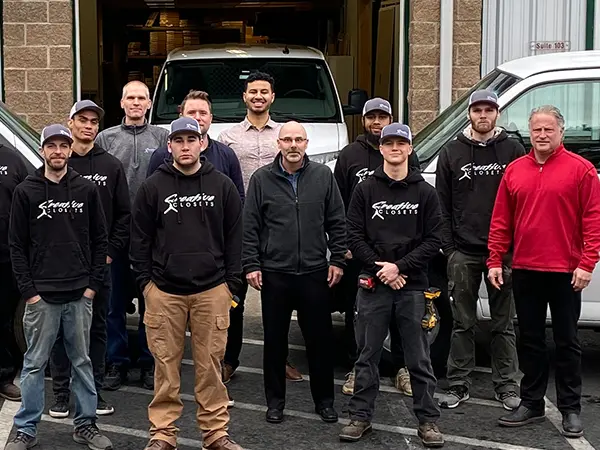 Our skilled craftsmen work meticulously, transforming your vision into reality with precision, professionalism, and a keen eye for detail.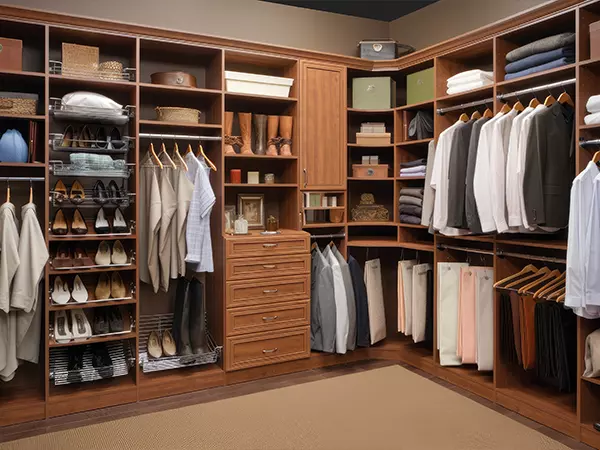 Revel in the luxury and functionality of your custom walk-in closet in Lakewood, WA, designed and installed to perfection for your enjoyment.
Learn More About What We Can Do For Your Home
Experience Innovative Storage Solutions in Our Portfolio
Explore our diverse project portfolio showcasing our exceptional walk-in closets in Lakewood, WA. Each design is a testament to our commitment to providing innovative, high-quality storage solutions that enhance lifestyle and maximize space efficiency.
The Ultimate Choice for Luxurious Walk-In Closets in Lakewood, WA
As the forerunners in crafting elegant and functional walk-in closets in Lakewood, WA, Creative Closets prides itself on delivering personalized storage solutions that effortlessly align with your lifestyle. We're committed to transforming your closet dreams into reality, prioritizing quality, luxury, and attention to detail in every project. Here's why Creative Closets is your ultimate choice:
Our skilled artisans meticulously design and install custom closets that reflect your style and optimize your space.
We engage with you on a personal level, understanding your needs, lifestyle, and aesthetic preferences for a truly custom closet.
Dream closets should not be constrained by budgets. This belief drives our flexible financing options that make luxury accessible.
At Creative Closets, we use the best materials, ensuring your custom closet not only looks luxurious but stands the test of time.
Snooze 10 More Minutes Each Morning With Time Saved In An Organized Closet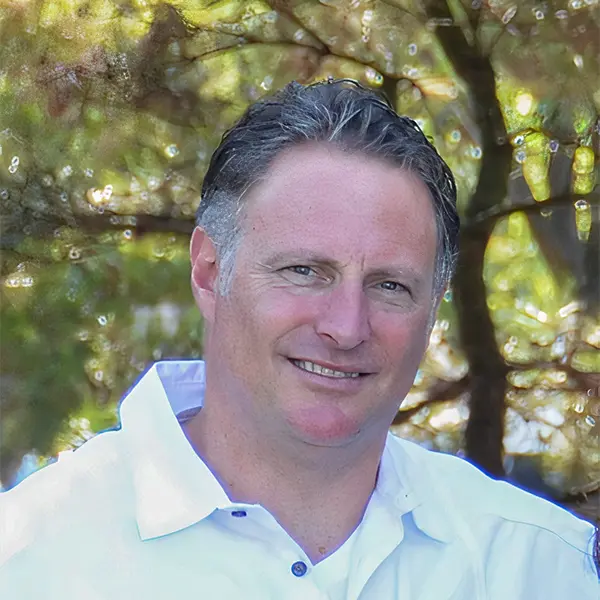 At Creative Closets, we're more than just a service provider; we're your partners in transforming your space into a sanctuary of style and efficiency. Dial (425) 428-5073 to speak directly with our team of experts who are eager to bring your vision to life. Alternatively, you can send us a message by clicking the button below.
Located in Western Washington, Lakewood is a vibrant city teeming with rich history and scenic beauty. 
Visit the historical Fort Steilacoom Park, encompassing 340 acres of walking trails, play areas, and a stunning lake. Explore the Lakewold Gardens, a 10-acre non-profit estate garden, offering tranquility and captivating landscape. Don't miss out on the Thornewood Castle, a 500-year-old Tudor Gothic historic site, it's a peek into the region's past. Lakewood isn't just about natural splendor; it's a thriving urban center, housing the Lakewood Towne Center, a premier shopping and entertainment destination.