The Best Closet Systems In Lakewood
Enjoy a home where everything's in place.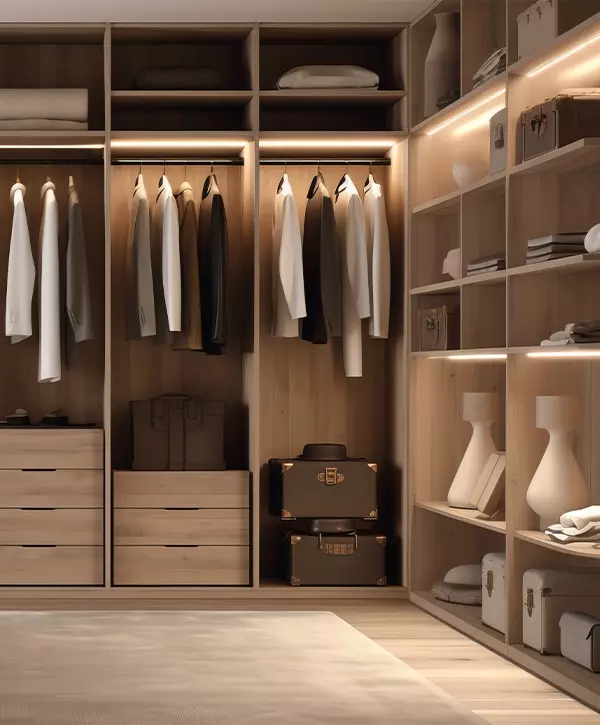 We understand that maintaining a neat and orderly home can be difficult for homeowners, particularly with other daily responsibilities. It's common to stumble over clothes left on the floor or purchase new cooking ingredients because expired ones were not discarded.
If you're tired of dealing with clutter in your home, Creative Closets can help. Our closet systems in Lakewood are designed to help you easily organize your belongings. Our solutions are customizable to fit your unique needs, and we have the expertise to transform your chaotic closets into functional and beautiful spaces.
They did an amazing job designing the closets to what we needed and installing on time! We are return customers since we first worked with Tim in 2015. We have gotten closets installed by other popular closet companies out there and Tim's team by far has been the most professional and value for money. Thank you!
We Build Closet Systems For Every Room In The House
Our carefully crafted closets not only showcase your personal style, but also simplify your daily routine by getting rid of the hassle of looking for missing items and dealing with mess. If you're looking to organize your Lakewood home, we have amazing personalized solutions.
Not only do we design and install amazing closets, but we also save you the trouble of going back and forth between showrooms, set you up with financing (if eligible), and bring an in-home showroom experience where you can see materials, pick colors, and we design your closet together in a 60-to-90 minute appointment.
As part of the Creative Closets experience, you get to enjoy a company that has:
Common Closet Systems For Your Lakewood Home
Are you looking for the perfect closet systems in Lakewood that will help you organize your home? Look no further than Creative Closets! Our closet systems are designed to fit any room and can be customized to match your unique needs.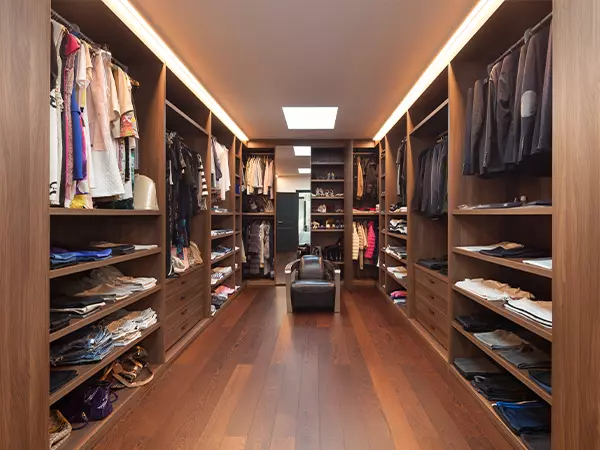 Our custom walk-in closet systems are designed to help you organize your clothing, accessories, and other items. They offer dedicated spaces for shirts, winter jackets, suits, ties, shoes, accessories, toys, and more. With these systems, you can maximize your storage potential and easily locate items, starting your day with ease.
Our reach-in closet systems can transform even the smallest spaces, like a bedroom, a mudroom, or an entryway, into well-organized storage solutions. We can optimize every inch of available space with our designs, providing adjustable shelves, rods, hooks, storage bins, and more. With our innovative solutions, you'll be surprised how much you can fit into a reach-in closet.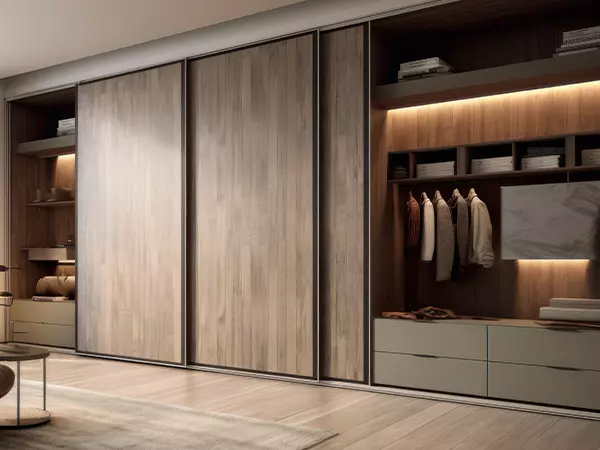 If you don't have a specific room for a walk-in closet, you can use our wardrobe closets instead. These are standalone units that work like a regular closet, letting you hang your clothes and store accessories in an organized manner. We offer different styles, finishes, and customization options to make sure that the wardrobe closet complements your Lakewood home.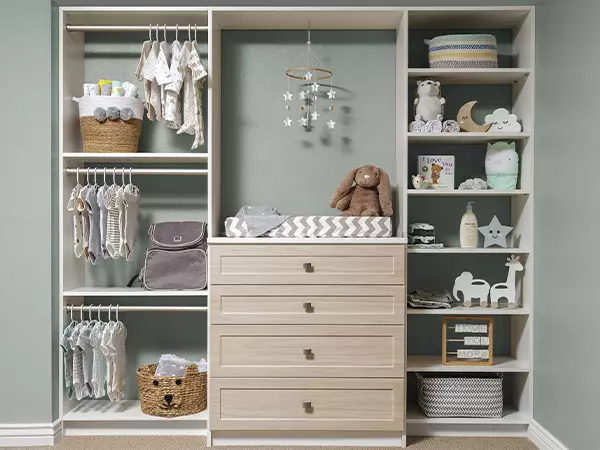 Our custom-designed kids' closets can help solve the unique organizational challenges of storing smaller-sized clothing and accommodating growing storage needs. They are functional and stylish, with features such as adjustable shelves, cubbies of different sizes, and specialized storage for toys and school supplies. With our kid-friendly designs, it's easy for your little ones to keep their belongings both tidy and easily accessible.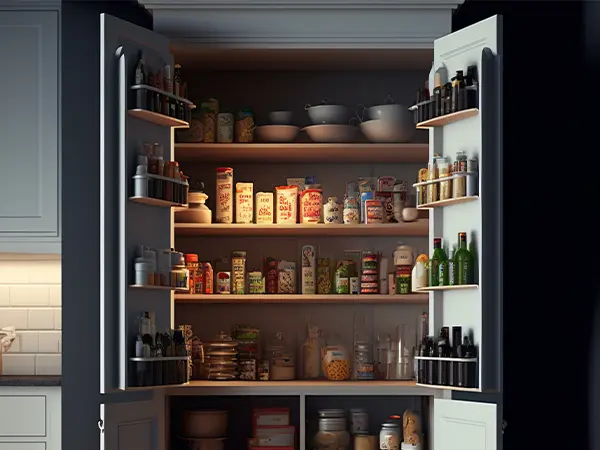 Having a well-organized kitchen pantry can make meal preparation and grocery shopping easier. Our custom pantry systems provide maximum storage space and allow you to easily arrange your dry goods, canned items, and kitchen essentials. Our pantry designs feature adjustable shelving, pull-out baskets, and specialized storage for spices and bottles, so everything is within reach. This can help you save time and reduce food waste.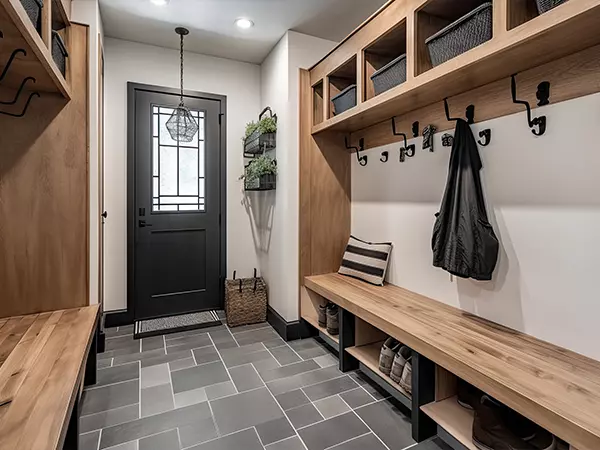 Our custom cabinets for the entryway can help you keep your outdoor essentials, such as shoes, jackets, and bags, organized and easily accessible. We can add hooks for your coats, cabinets, benches, and other functional storage systems. By eliminating clutter, you can create a welcoming, functional, and stylish entryway that sets the tone for the rest of your Kirkland home.
If you want to know more about how we can help create the perfect closet system for your home, send us a message to schedule a complimentary wardrobe analysis and see how efficient our in-home showroom experience really is.
Learn What Others Are Saying About Creative Closets
With over 8,000 closet systems installed, we know our way around proper home organization. Our past customers are proof of that, as we've served many happy families who are enjoying their new closets to this very day.
I highly recommend Creative Closets! They were extremely responsive, easy to work with, accommodating & professional. We had several closets in our home built out as well as our kitchen pantry. On the day of install they had a large crew show up and got the project done fast. Everything is sturdy and high quality. We are very happy with our service from start to finish.
The designer sales person took accurate measurements and provided 3d drawings. Installers were respectful and polite and installed with care. Highly recommend. Only wish the gold hardware was more gold than they actually are.
Breaking Down Closet Systems Cost In Lakewood
The cost of a custom closet system varies depending on various factors such as the size of the space, design complexity, preferred accessories, and installation requirements. That makes each of our projects unique.
At Creative Closets, we offer custom pricing based on your individual needs for fair and precise pricing. The table below includes pricing examples from previous projects but it may not reflect the cost of your project without evaluating your specific space and requirements.
| Closet Type | Size | Average Price |
| --- | --- | --- |
| Walk-in Closet | 20' x 20' | $9,500 |
| Reach-In Closet | 6' Long | $1,000 |
| Kitchen Pantry | 8' x 5' | $4,500 |
| Entryway Cabinet Wall | 8' | $6,500 |
| Kids' Reach-In Closet | 6' Long | $2,200 |
We understand that the cost of a custom closet system is influenced by several factors and budget is an important consideration. Here are the key elements that affect the cost.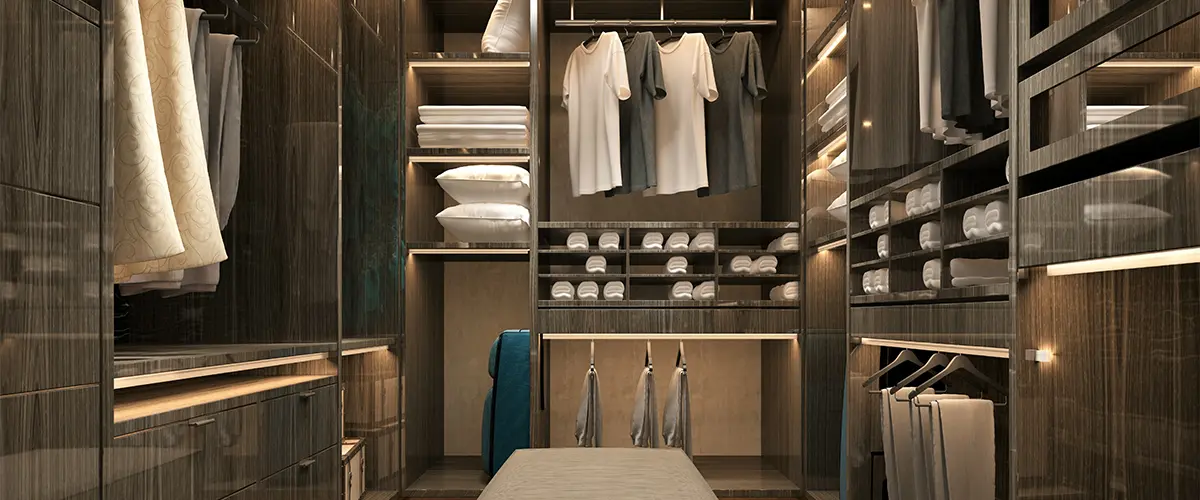 The cost of designing and installing your closet depends on its size. Bigger closets need more materials and labor, which can make the price go up. But don't worry, our team will help you make the most of your space and find options that work with your budget.
A walk-in closet with multiple sections and intricate shelving will be pricier compared to a small and basic reach-in closet. For instance, a walk-in closet measuring 6′ x 9′ may cost approximately $4,500 while a larger one measuring 20′ x 20′ can cost as much as $10,000.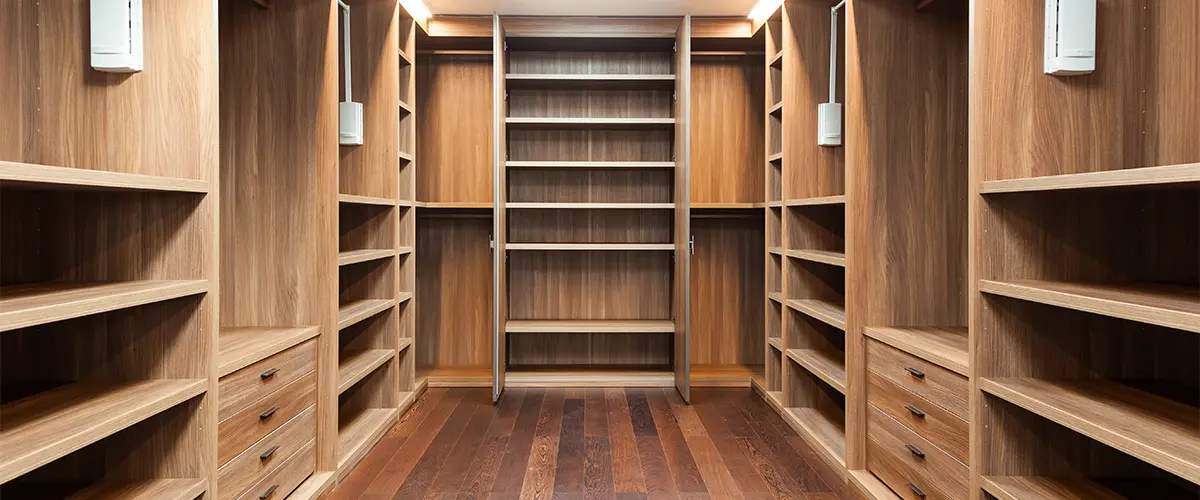 The cost of your closet system may increase if you opt for a more intricate design with unique features and customizations. Our design team will work with you to find a balance between aesthetics and functionality that fits your budget.
For a minimum cost of $1,800, you can have an 8-foot reach-in closet installed in your child's bedroom. If you opt for extra features such as shaker drawer fronts, multiple clothing rods, and custom color, the cost will go up to $2,800.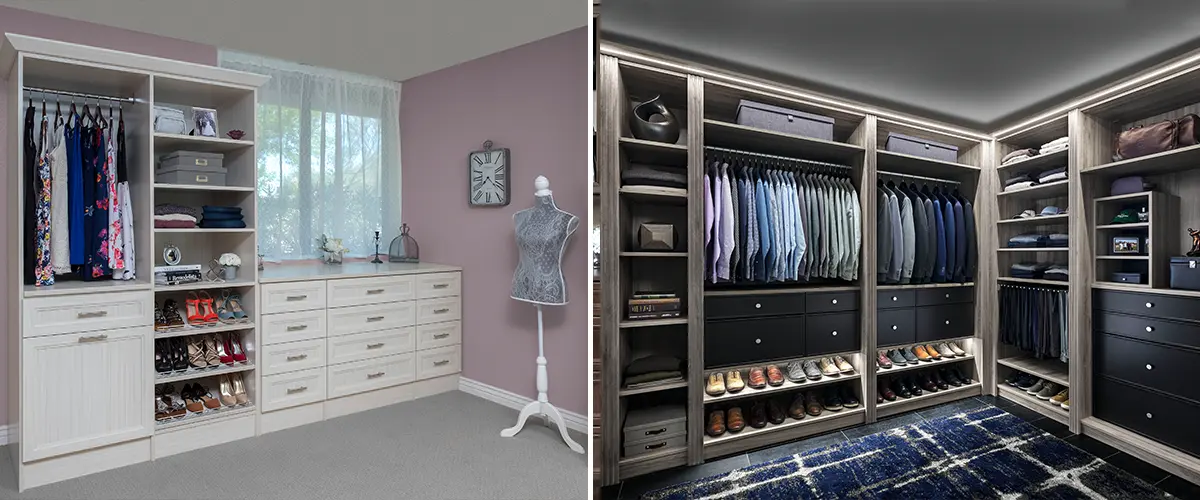 To improve the functionality and appearance of your closet system, consider adding accessories and upgrades such as pull-out shoe racks, jewelry drawers, LED lighting, and decorative finishes. Although they may increase the cost initially, these features offer long-term benefits and satisfaction.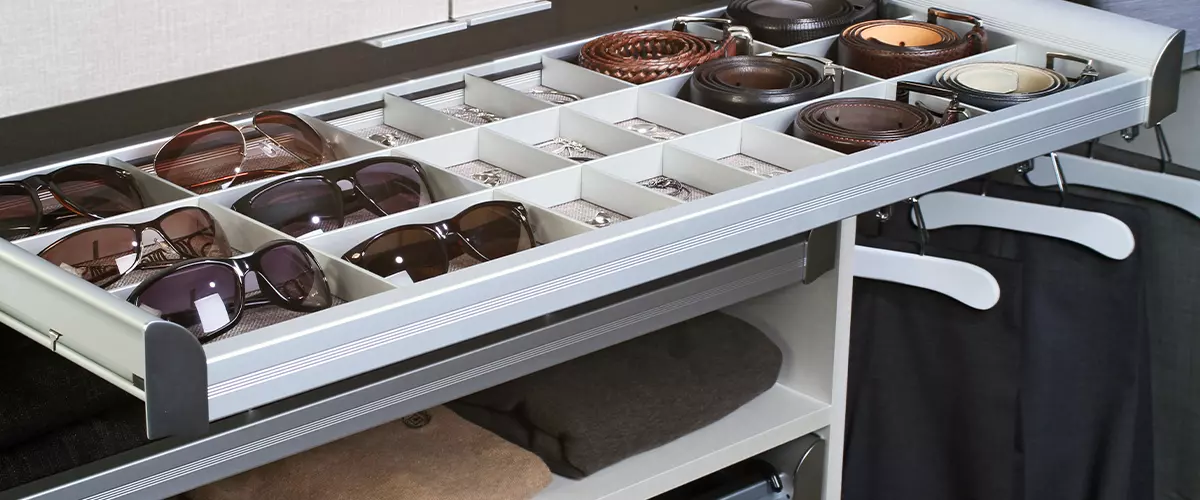 The cost of your closet system can be affected by factors like the complexity of your current space and any modifications that may be needed during installation. However, our expert installation team will manage the process with efficiency and professionalism, ensuring a smooth transition from your old closet to your new, personal system.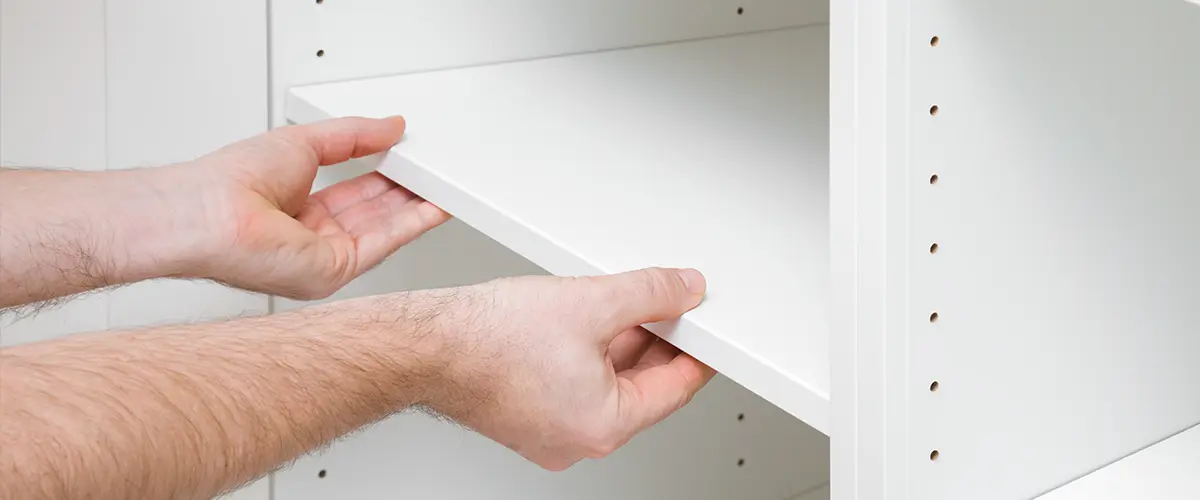 At Creative Closets, we believe in being honest about pricing. When we first meet, we'll give you a thorough cost estimate based on your individual needs and preferences and, if you qualify, help you secure financing options.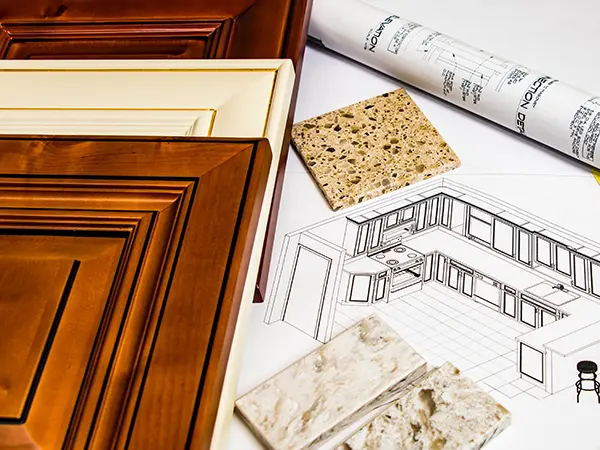 We collaborate closely with you to comprehend your needs and create a personalized closet system that precisely fits your demands.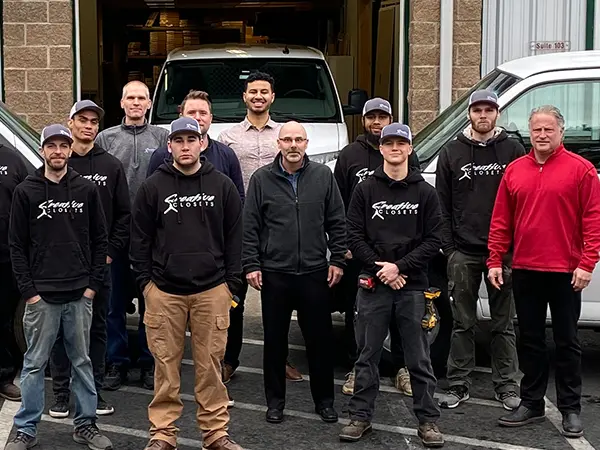 We have a skilled team that can install your new closet system efficiently, providing a smooth transition with little interruption to your day-to-day.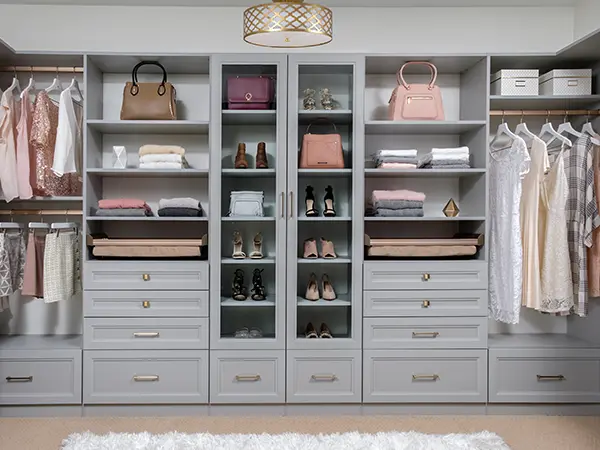 After Creative Closets transformed your cluttered closet into a functional and stylish storage solution, you can now sit back, relax, and enjoy your beautifully organized space.
Our Decades Of Experience In Closet Systems
Take A Look At Some Of Our Past Projects
Explore our portfolio gallery and see how we've transformed homes in Lakewood. Our gallery features a range of projects, from beautiful walk-in closets to efficient pantry systems, showcasing the skill and imagination we put into every job.
We Build Closet Systems That Help You Save Time
We know your home is unique and a closet system that worked for someone else, won't work for you too. That's why we have such a personalized approach.
In a less-than-90-min appointment, we come to your home, measure your space, talk about your and your family's storage needs, build a system in 3D, make changes based on what you like and dislike, give you the design at no obligation, and set you up with pricing/financing. No showroom visit, no wasted time, no cookie-cutter solutions!
Work with us to enjoy:
Don't Compromise And Choose Lakewood's Finest!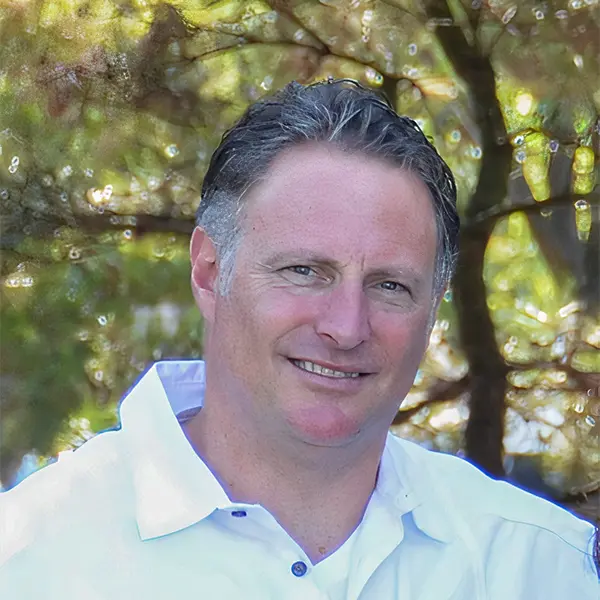 Time to get those closet system gears moving! To inquire about our services and get assistance with creating your desired closet system, please click the button below to send us a message or call us at (425) 428-5073. Our team is always ready to help and answer any questions you may have.