The Best Closet Organizers In Lakewood
Keep your home organized and looking sleek with a quality closet organizer!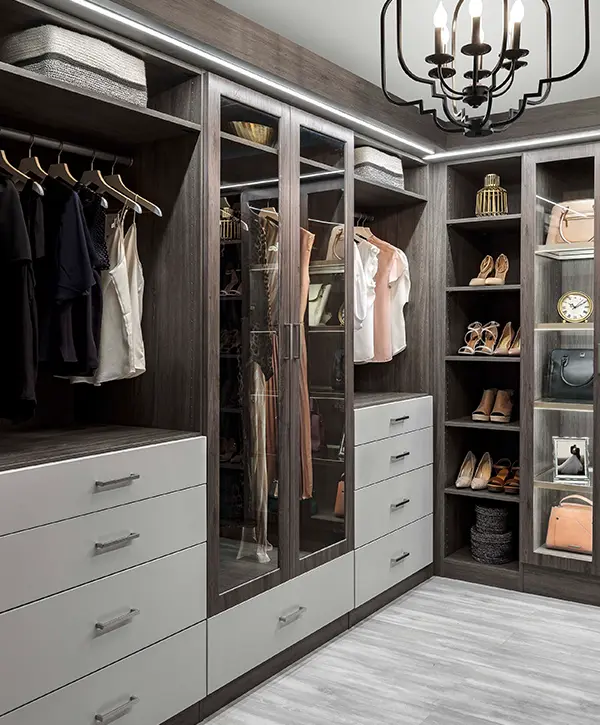 A cluttered closet makes it harder to find what you need when you need it. If your closet is disorganized and full of clothes, shoes, and accessories, quickly finding specific items can be challenging. This can lead to frustration, wasted time, and even damage or loss of your belongings. However, we can help you solve this problem.
We will guide you through the entire process of designing and installing your closet. You can rely on us to take care of every detail while you appreciate your newly organized space. Prepare yourself for the delight of a tidy closet that brings a smile to your face each time you open it.
Creative Closets did an excellent job all around. They designed a closet system that meets my needs, looks great, at a competitive price. The installer was on time, extremely polite and friendly, and efficient! I would recommend them to all of my friends!
Experience The Best Choice For Your Lakewood Home
Transform your living space into a stress-free and organized haven with Creative Closets'
tailor-made solutions. 
Wave goodbye to frantically searching for clothes and wasting time in the morning. Instead, envision having extra time to savor your preferred leisurely activities, whether it's hitting the snooze button, taking a long shower, or having an extra pancake before starting your day.
When you work with us, you have a few aces up your sleeve because:
Contact us today so we can schedule an appointment with one of our stellar designers. They will help you build your dream closet, which you can even visualize in 3D before we leave your home!
What Are The Types of Closet Organizers You Can Get In Your Lakewood Home?
Because we want to keep you in the loop, let's talk about the different closet organizers you can get for your Lakewood home. Naturally, you might not need all these, as we use our storage space differently based on our lifestyle and home layout.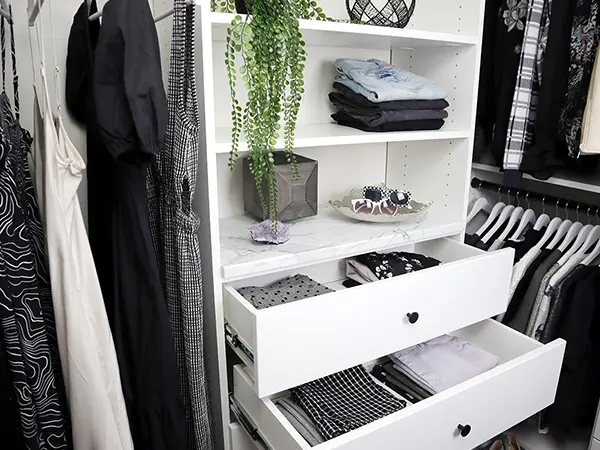 Closet drawers provide dedicated storage space for smaller items, keeping them organized and easily accessible within your closet.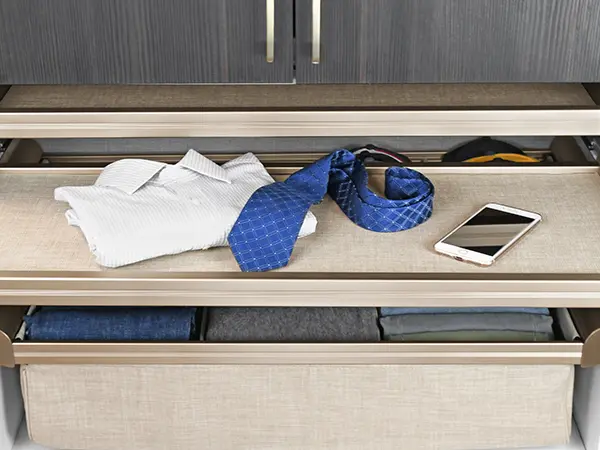 Closet shelving offers versatile storage options, allowing you to display and organize folded clothes, shoes, bins, and other items on sturdy and adjustable shelves.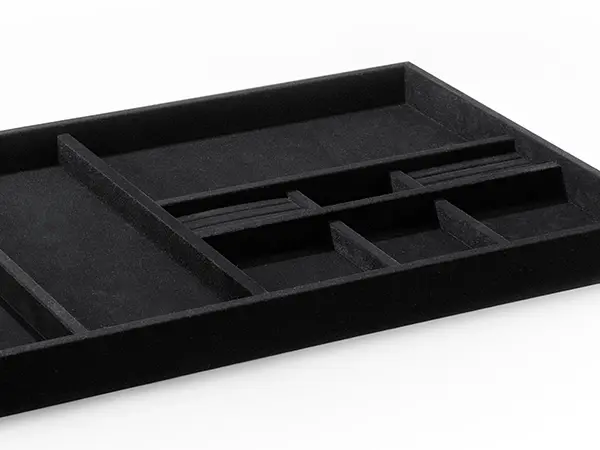 Jewelry organizers offer specialized compartments and hooks to protect and display your accessories, making it easy to find and select the perfect piece for any occasion.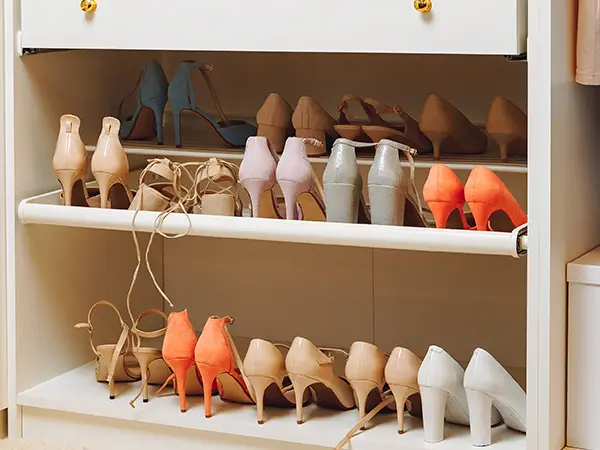 Shoe racks are designed to keep your footwear neatly organized and easily accessible. These racks provide individual compartments for each pair of shoes, protecting them and ensuring you can easily find the right pair.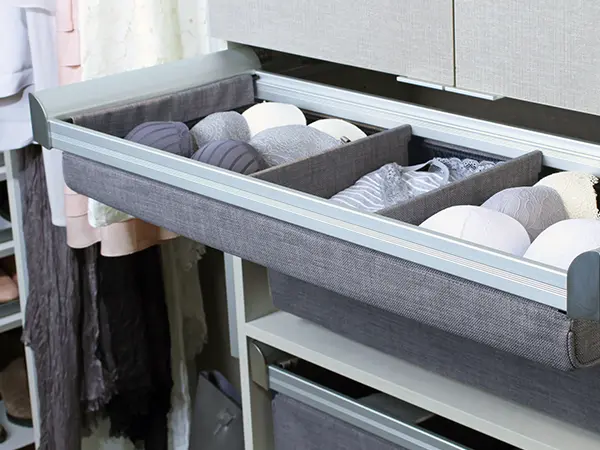 Drawer organizers are customizable dividers that fit inside your drawers, allowing you to separate and organize smaller items like socks, underwear, and accessories for quick and easy access.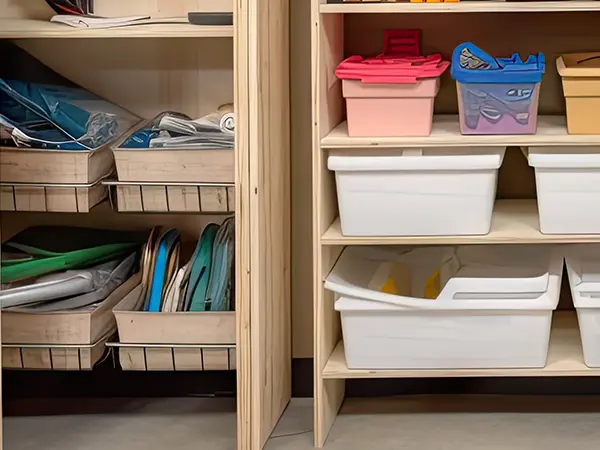 Storage bins offer a convenient solution for organizing and storing various items, such as blankets, seasonal clothing, and miscellaneous belongings. Available in different sizes and styles, they help maximize space and keep your closet clutter-free.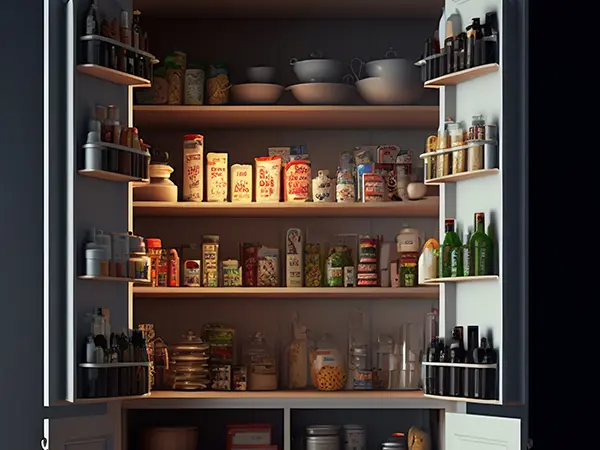 Pantry organization solutions include shelving, baskets, and storage containers designed to optimize your pantry space. These organizers help categorize and display your food items, making it easier to find what you need and keep your pantry neat and functional.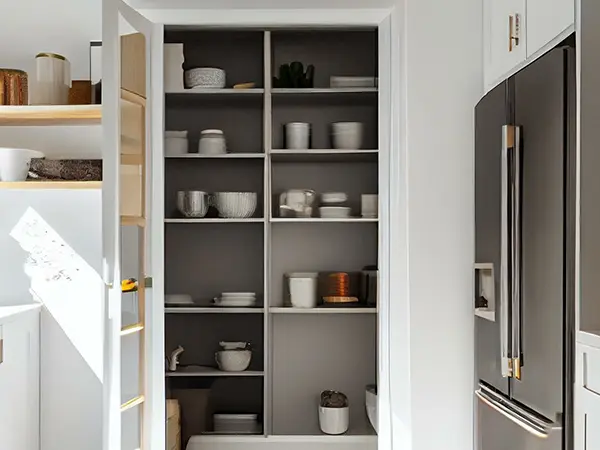 Pantry shelving provides sturdy and adjustable storage space for food items, small appliances, and cookware. These shelves help maximize vertical space, making organizing and accessing your pantry essentials easier.
Connect with our professional designer, who will create a customized closet design by mapping your space. You can make modifications during the process and preview the final design before installation begins.
Your neighbors love working with Real Pros!
Here's what homeowners in Lakewood say about working with the pros from Creative Closets!
We had a great experience from consultation to design to installation. A great local business with fantastic product, prices, and installers. I highly recommend Creative Closets.
Great service, quality and installation of new closets. This is our 2nd time using Creative Closets and extremely happy both times. Jordan was our installer and was on time, respectful and efficient. Thank you!
Breaking Down Closet Organizers Cost In Lakewood
Knowing the cost of an investment upfront is crucial to avoid unexpected expenses. However, at Creative Closet, we cannot provide a price without first evaluating your Lakewood home and determining your specific closet organizer needs.
We can provide prices from previous projects as a reference for you to understand the typical costs, as seen in the table below.
| Closet Type | Size | Average Price |
| --- | --- | --- |
| Walk-in Closet | 20' x 20' | $9,500 |
| Reach-In Closet | 8' Long | $2,000 |
| Kids' Reach-In Closet | 8' Long | $2,800 |
The prices listed are not standardized and are only intended to give you an idea of how much your project could cost if you choose the same specifications. Each project is unique, so it's important to evaluate the specific factors that affect the final cost of your closet system rather than give you a price without examining your space.
The prices of small closets and large closet systems are not the same. With a smaller closet, you won't require as many closet organizers, resulting in lower costs. For instance, installing a 6-foot reach-in closet costs less than $1,000, while increasing it to 8 feet can cost up to $2,000.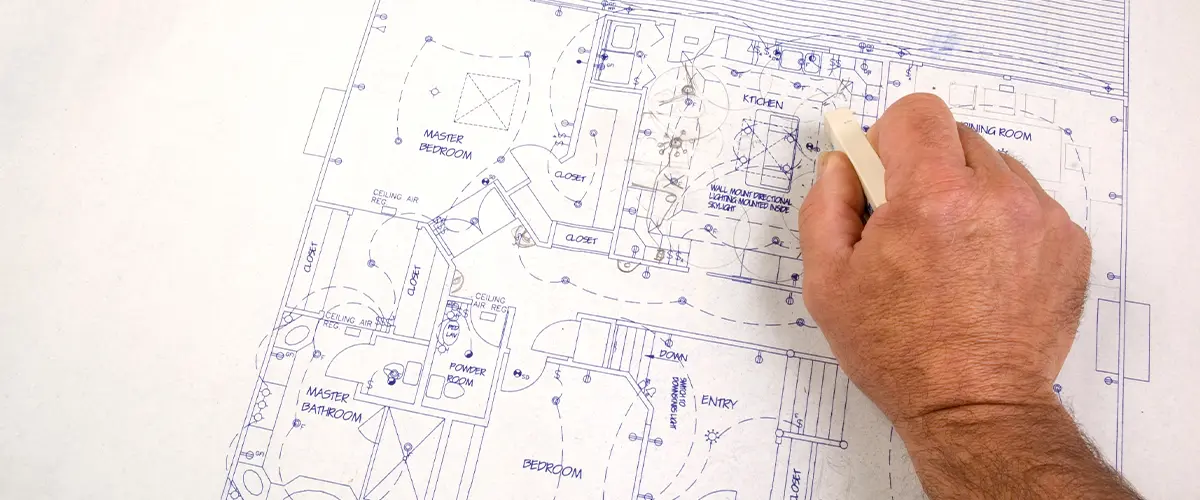 Walk-in closets cost more than reach-in closets because they are bigger and have extra features. Walk-in closets offer more space for storage and a wider range of customization options, like different types of closet rods, shelves of varying lengths, LED lights for accessories, and so on.
Compared to walk-in closets, reach-in closets are smaller and simpler in design. As a result, they require less material and labor, which makes them less costly. If a 6′ x 9′ walk-in closet costs between $4,000 to $5,000 to install closets and organizers, then the same installation in an 8-foot reach-in closet would cost around half that price.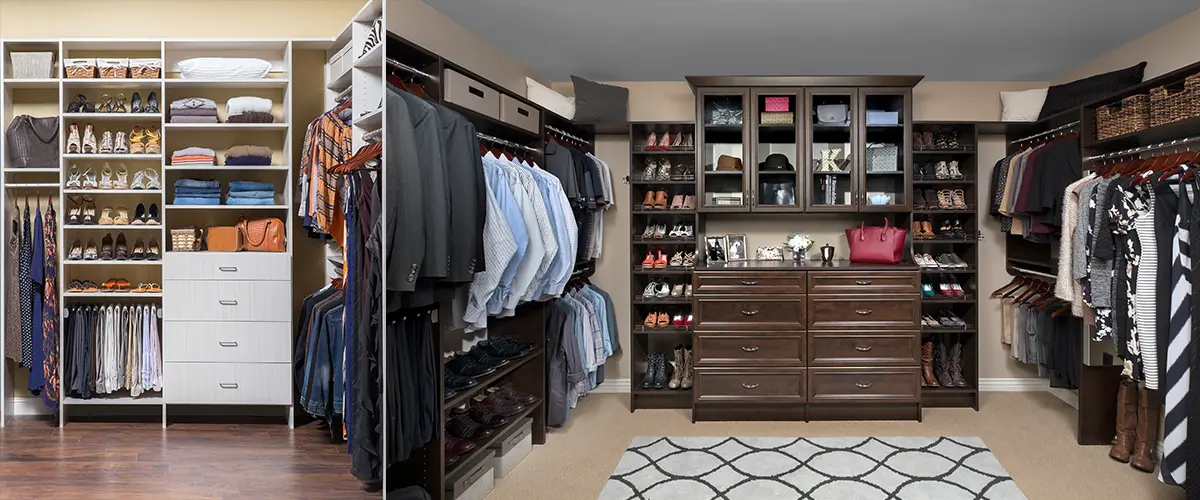 Note that adding any accessory to your closet system will raise the overall price. This includes items like closet rods, storage bins and baskets, and drawer dividers, all considered closet organizers. The accessories you may need will depend on the clothing and accessories you intend to store.
A basic reach-in closet will cost between $700 to $1,000. However, the final cost will be higher if you desire extra features such as high-end lighting fixtures and integrated lights, shoe racks, tie and belt hooks, or jewelry organizers.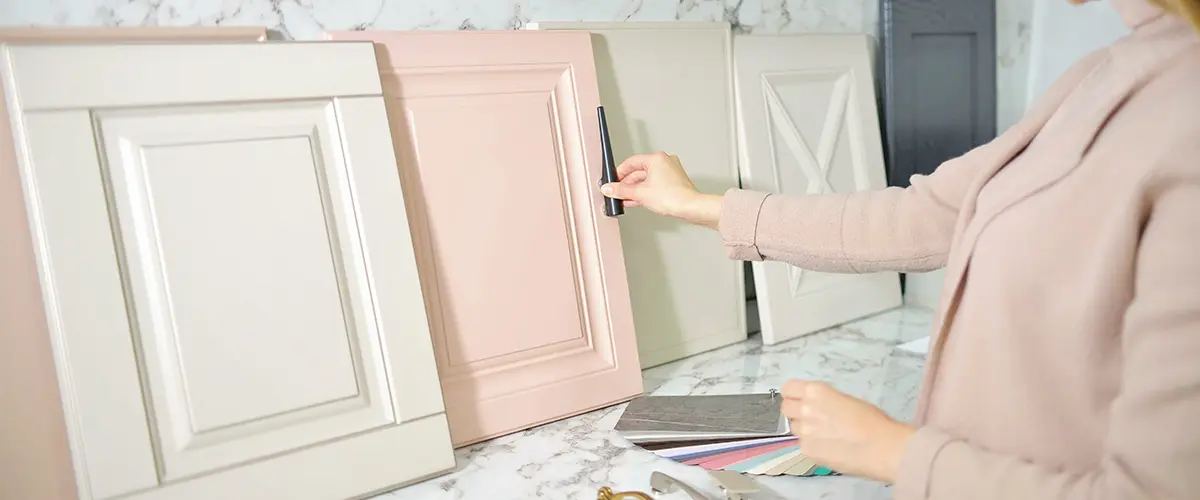 The time required to install a closet can vary, with some being quicker to install than others. The cost of labor depends on the complexity of the project. We will provide you with a comprehensive price estimate, including all materials and labor costs, during our initial in-home showroom consultation.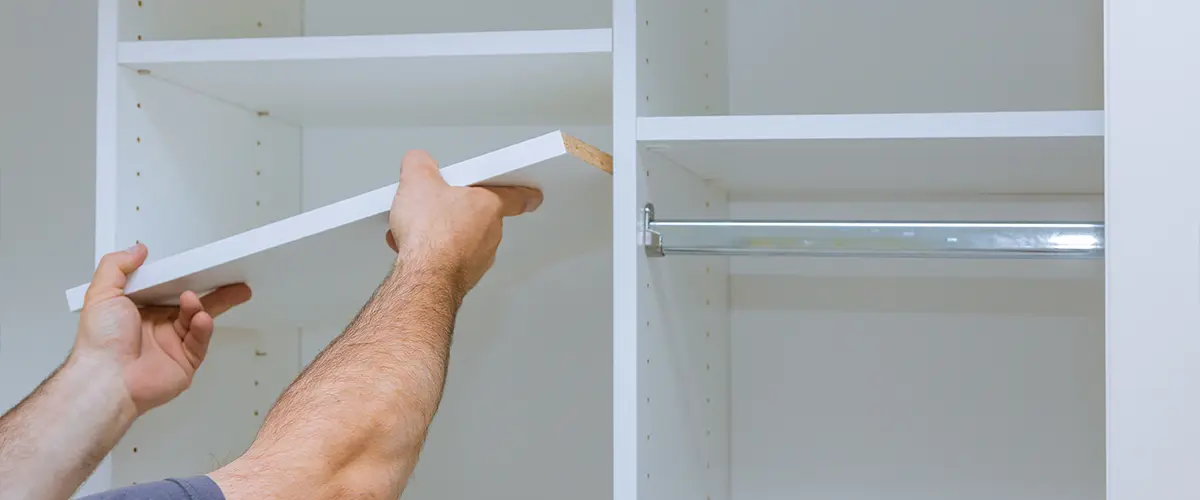 We also have a really convenient financing offer for our Lakewood customers! Enjoy $0 down payment and no interest for 12 months with our system that's meant to give you the closets you want without having to wait to save money.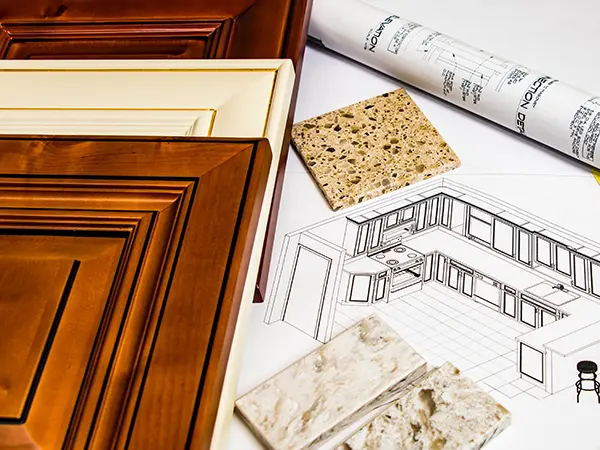 Let's find out what exactly do you need and schedule a consultation.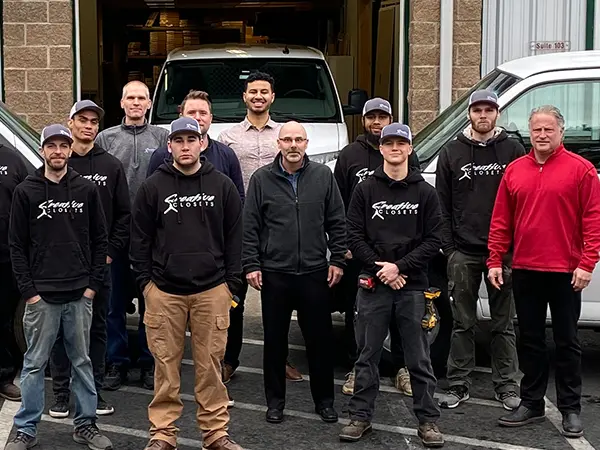 We start installing your closet organizers while keeping you in the loop at all times.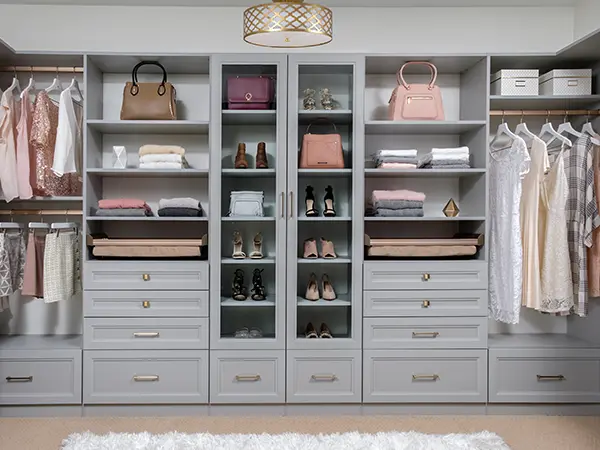 Take advantage of an organized closet and start saving time on cleaning the house!
Here's How Everything Goes...
Creative closets did an amazing job at designing and installing custom closets for our new home! From beginning to the end it was a flawless process. We now can utilize all the space in our closets and the design was able to double our original storage space. Highly recommend!
Reclaim Your Storage Space
We specialize in providing one-of-a-kind storage solutions for your home, including custom walk-in closets and beautifully organized kitchen pantries. 
Our team will bring samples to your home and create a 3D design on the spot, eliminating the need for you to go anywhere. Our design-build process is hassle-free and efficient, allowing you to focus on other important things.
Work with us to enjoy:
Get In Touch With The Best Closet Organizers In Lakewood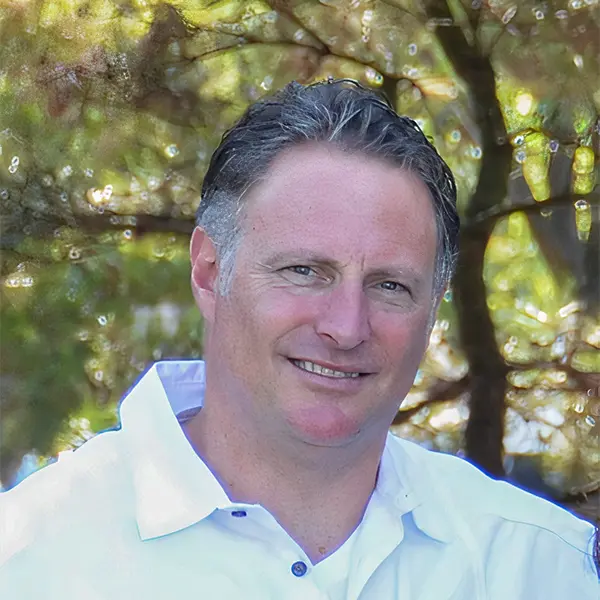 We offer a free wardrobe analysis, which can help make your space more organized and beautiful. Contact us at (425) 428-5073 to benefit from a treatment unlike any other you've seen before!