The Best Closet Designer In Lakewood
Looking for someone to design your dream closet?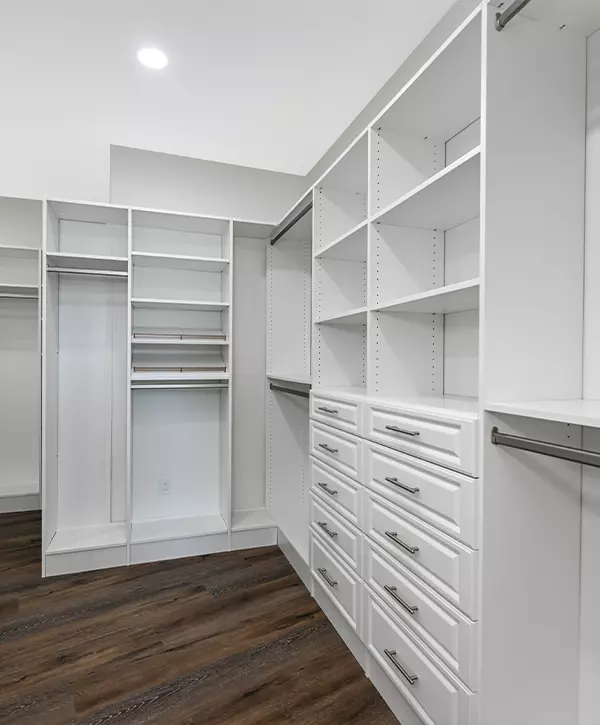 Imagine entering your bedroom and experiencing a sense of peace right away. Your clothing, accessories, and shoes are all carefully arranged, each piece in its proper location. You choose your clothes with ease in the mornings because you know where everything is.
We at Creative Closets are here to make your dream a reality for you. Bid adieu to disorder and clutter, and welcome to a personalized closet system created just for you. Our qualified closet designers can turn your disorganized area into a functional, lifestyle-appropriate, organized haven.
I found Creative Closets on Thumbtack and from the onset, they were very responsive. I worked with the lead designer, Jerry who was highly professional and very patient with me walking me through different designs until we landed on a final design I felt comfortable with that was also within my budget. Caleb, the installer, was very thorough and responsive. I love my new closet and will be recommending this business to anyone in need of a custom closet
Let's Bring Ordered To A Cluttered Closet
Your time is essential, so our committed team of closet designers at Creative Closets has streamlined our procedure to produce your ideal closet arrangement in 90 minutes or less. When you schedule one of our in-home showroom consultations, one of our designers will travel directly to your Lakewood home and spend time getting to know you, your wants, and your space.
Our comprehensive closet design services cross all the necessary checkboxes:
With years of experience, our closet designers will quickly create a unique closet design that makes the most of every square inch of your available space while effortlessly integrating it with your lifestyle.
Benefits of Working with Our Lakewood Closet Designer
We take pleasure in being the go-to company for Lakewood homeowners and provide a variety of advantages beyond merely organizing your possessions. We're here to turn your closet into a useful and beautiful retreat with our local expertise, individualized approach, effective organizing methods, inventive space usage, dedication to quality craftsmanship, and stress-free experience.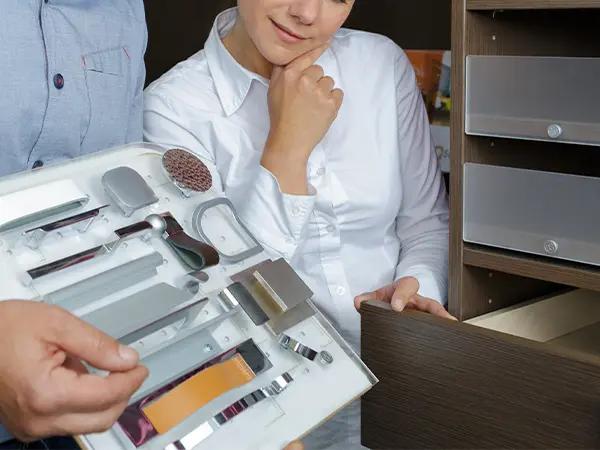 Our closet designers in Lakewood have a thorough awareness of the particular requirements and tastes of local residents, so you can be sure that your closet design will blend in well with the appearance and practicality of your house.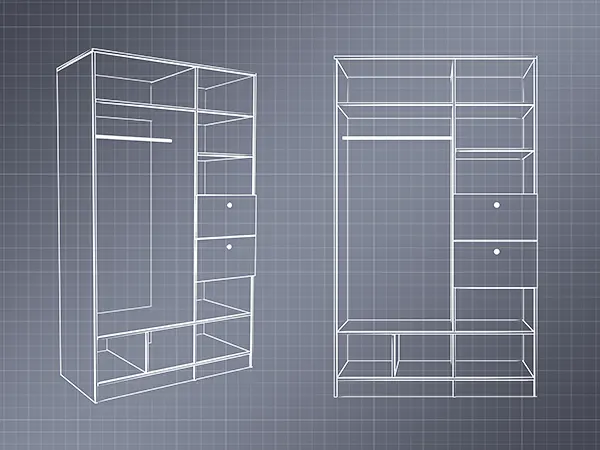 We think closet design should be as individual as you are. Our designers will take the time to fully comprehend your requirements, way of life, and storage requirements before creating a unique solution that expresses your character and makes the most of the available space.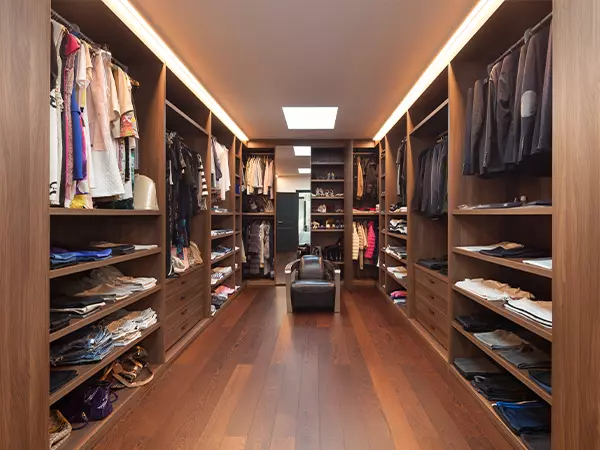 No more wasting time looking for lost items. Thanks to the effective organizational systems our skilled designers create, it's easy to find what you need, when you need it, which ultimately simplifies your daily tasks.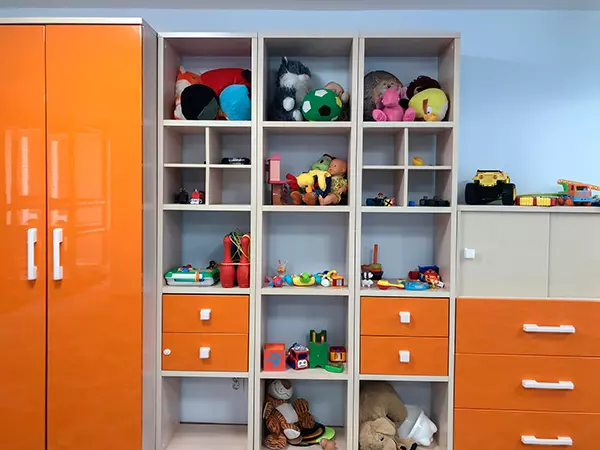 Our designers are skilled at converting even the most difficult places into storage facilities that are both practical and aesthetically pleasing. They'll make the most of every space and make sure your closet has enough space for all of your items.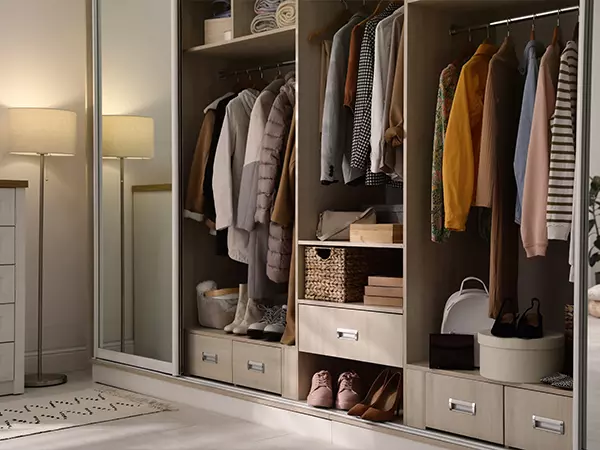 To make your closet design a reality, we use premium materials and hire knowledgeable artisans. Your bespoke closet will be constructed to last, offering years of dependable use, from solid shelves and durable hanging rods to smoothly moving drawers.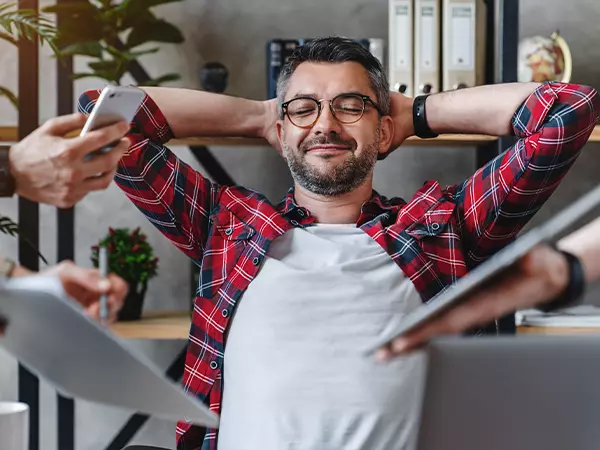 Our simplified procedure is made to make your experience as stress-free as possible, from the in-home showroom consultation to the final installation. You may sit back, relax, and take in the makeover of your closet space while we take care of all the details.
When you choose our Lakewood closet designer, you can count on expertise, personalized designs, effective organization, inventive space usage, high-quality workmanship, and a stress-free experience.
A Word From Our Loyal Past Customers
Our previous customers have shared feedback about the quality of our services, which involve easy installations and customized designs that make their lives easier. We encourage you to check out their positive testimonials to gain insight into the wonderful experiences they had while working with us.
The team arrived on time prepared to work. They kept the house clean by rolling out a red carpet and taking off their footwear. They were very polite and professional and my closet looks GREAT! I would definitely recommend them to anyone who's looking for great value in a superior closet design.
I have 5 of my closets designed and installed and couldn't be happier! Everyone was friendly and they did a wonderful job. I'm so glad I redid my closets it has made such a difference for living in a small space.
Tips For Working With A Closet Designer In Lakewood
Working with a professional closet designer at Creative Closets can be stress-free since our designers will handle the measurement process. To ensure a seamless collaboration and achieve the best results, consider following these helpful tips when working with our closet designers in Lakewood.
Clarify your objectives and expectations before meeting with our closet designer. Think about your storage requirements, desired organizational structures, and any particular features or design components you may want. This will aid in directing the designer in developing a unique solution that completely matches your idea.
Tell the designer specifics about your way of living and daily schedule. Talk about your storage habits, dress choices, and any special needs you may have. By having a thorough grasp of your lifestyle, the designer can adjust the layout to meet your particular requirements, making sure that each object has a space of its own.
Collaborate and Provide Feedback
You and our closet designer collaborate on the design process. Openly express your opinions, ideas, and preferences. To make sure that the final product reflects your style and functional needs, give feedback during the design stages. The designer will work with you to make adjustments until the design is exactly what you want.
It's a good idea to consider prospective future needs in addition to your existing storage requirements. Will your storage needs alter over the next few years? Our closet designer will be able to construct a flexible and adaptable design that can fit your changing demands if you talk to them about long-term ambitions.
Stay Inspired With Our Past Projects
Check out our gallery showcasing beautiful closet designs that will spark your creativity. Our team of experts at Creative Closets has meticulously crafted each project with exceptional skill.
Average Closet Designer Cost In Lakewood
If you're thinking about hiring a closet designer in Lakewood, you might be wondering about the usual expenses.
| Item | Price |
| --- | --- |
| Min Cost/Closet | $250+ |
| Average Cost/Closet | $350+ |
| Max Cost/Closet | $450+ |
In contrast to many businesses, Creative Closets doesn't charge for its design services. We think that everyone should have access to outstanding design knowledge without experiencing additional financial strains.
We provide free closet design services in Lakewood, allowing you to receive personalized solutions, a free design presentation, clear pricing, and potential design modifications without having to pay anything upfront.
Impeccable Services From Start To Finish
In-Home Design Consultation
Observe as our talented designers use state-of-the-art 3D tools to make your concept a spectacular reality.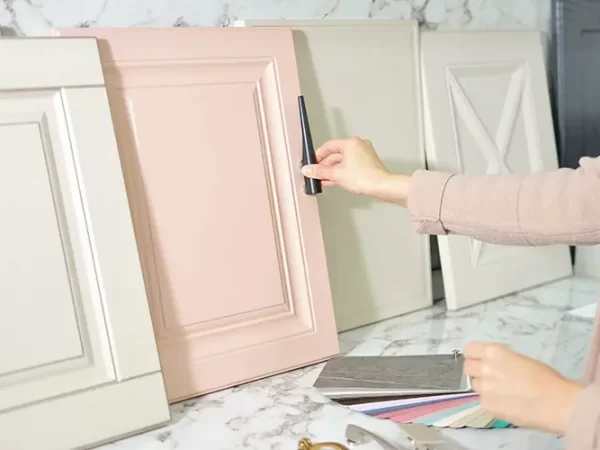 Order Materials & Install
Once you're satisfied with the design, we order the required materials, guaranteeing a smooth and trouble-free installation process.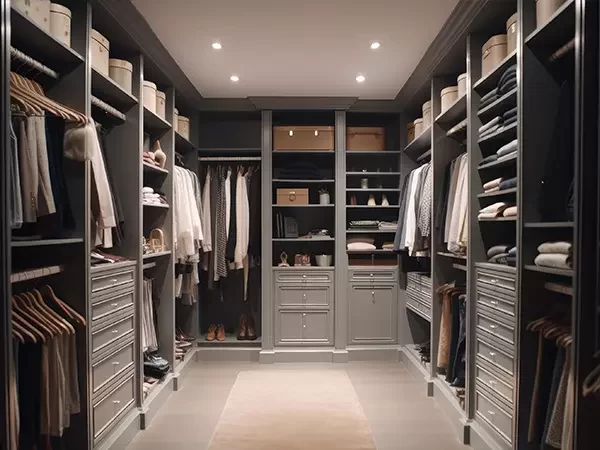 Say goodbye to clutter and welcome your new closet system, created with your wants and preferences in mind.
Here's How Everything Goes...
Your One-Stop-Shop For Custom Closets
Creative Closets is the go-to company for custom closets in Lakewood. We provide superior design and craftsmanship, offering an unbeatable combination of local knowledge, personalized designs, effective organization, inventive space utilization, high-quality workmanship, and a stress-free experience.
When you choose us, here are the benefits you'll get:
Don't Let Clutter Get In The Way Of Your Daily Routine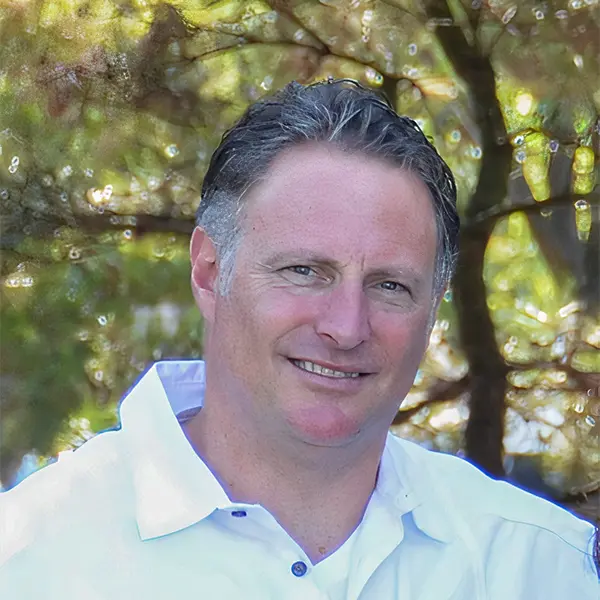 At Creative Closets, we prioritize personalized designs, ensuring your vision is brought to life. Our skilled craftsmen will deliver exceptional workmanship, ensuring the highest quality results.
Additionally, our design process is completely no-obligation, allowing you to explore various options without pressure. Contact us at (425) 428-5073 or fill out our contact form to arrange your free design consultation.