The Best Closet Systems In Kirkland
Decluttering your home has never been easier.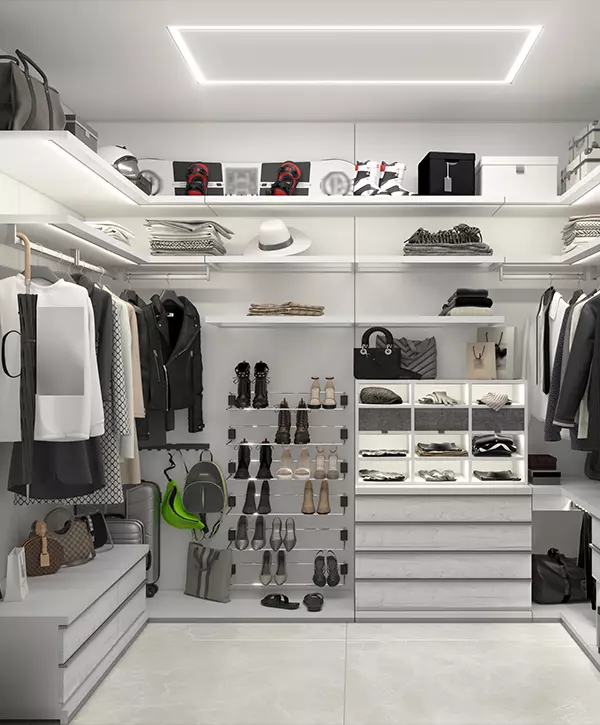 As homeowners, we know that keeping your home organized and tidy can be a real challenge, especially with all the other things we have to do on a regular day. It's very easy to trip over clothes thrown on the floor or waste money on buying new cooking ingredients because the old ones have expired.
At Creative Closets, we understand the frustration that comes with a disorganized home. That's why we're here to help you transform your space with our top-of-the-line closet systems in Kirkland.
With our expertise and customizable solutions, we can turn your chaotic closets into functional and beautiful spaces that enhance your daily life.
The team arrived on time prepared to work. They kept the house clean by rolling out a red carpet and taking off their footwear. They were very polite and professional and my closet looks GREAT! I would definitely recommend them to anyone who's looking for great value in a superior closet design.
Work With A Company That Truly Understands Closets
Our meticulously designed closets not only reflect your unique style but also streamline your daily routine by eliminating the frustration of searching for misplaced items and dealing with clutter.
A few things that set us apart:
Get in touch today, and our designer will come to your Kirkland home. They'll discuss, measure, plan, curate, suggest, and show you how your dream closet becomes a reality.
Common Closet Systems For Your Kirkland Home
Every home is unique, and so are its storage needs. Creative Closets offers a wide range of custom closet systems tailored to meet your specific requirements.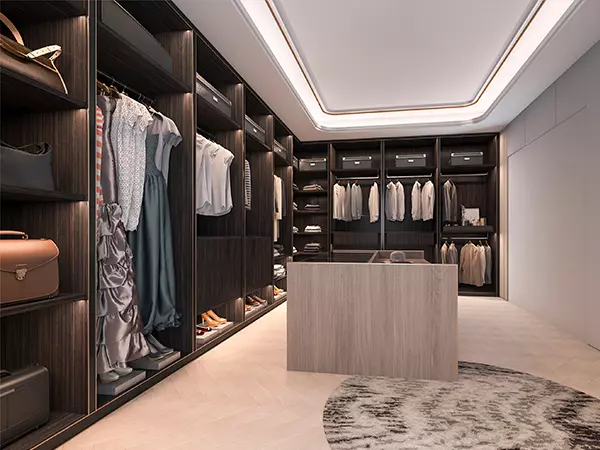 A walk-in closet is a homeowner's dream—a personal haven where you can organize your clothing, accessories, and more. With our custom walk-in closet systems, you'll have dedicated spaces for your shoes, hanging garments, folded items, and even accessories like belts and ties. Maximizing your storage potential, our walk-in closets ensure everything has its designated place, making it a breeze to locate items and start your day with ease.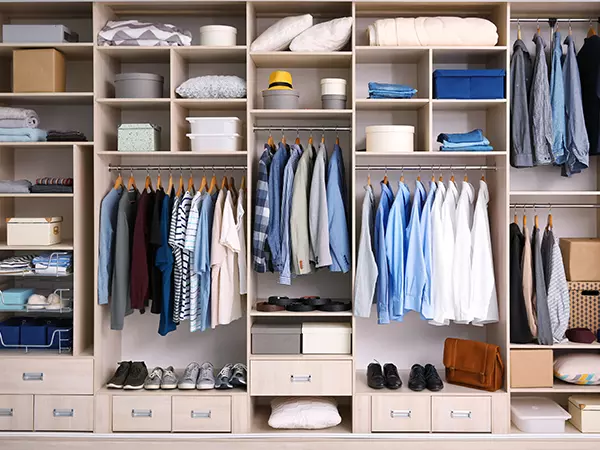 Even smaller spaces can benefit from our reach-in closet systems. Whether it's a bedroom, hallway, or entryway, we can transform your cramped reach-in closet into a well-organized storage solution. Our designs optimize every inch of available space, featuring shelving, drawers, and hanging rods. You'll be amazed at how much you can fit into a reach-in closet with our innovative solutions.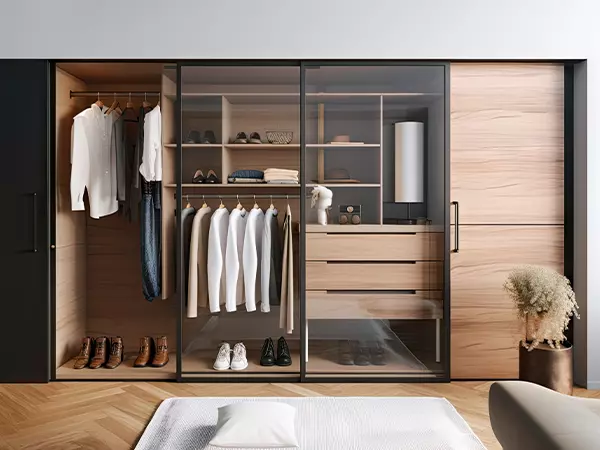 If you don't have a designated room for a walk-in closet, our wardrobe closets are the perfect alternative. These standalone units offer the convenience of a traditional closet, allowing you to hang your clothes, store accessories, and keep your belongings neatly arranged. With various styles, finishes, and customizable features, our wardrobe closets seamlessly blend into your bedroom or any other area of your Kirkland home.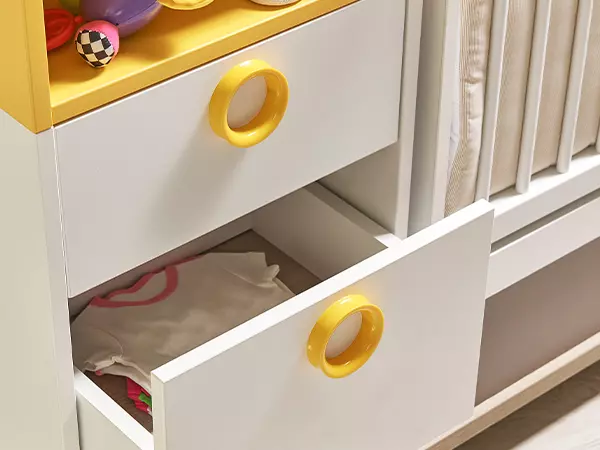 Children's closets often require unique organizational solutions to accommodate their smaller-sized clothing and growing storage needs. Our custom kids closets are designed with functionality and style in mind. From adjustable shelves and cubbies to specialized storage for toys and school supplies, our kid-friendly designs make it easy for your little ones to keep their belongings tidy and accessible.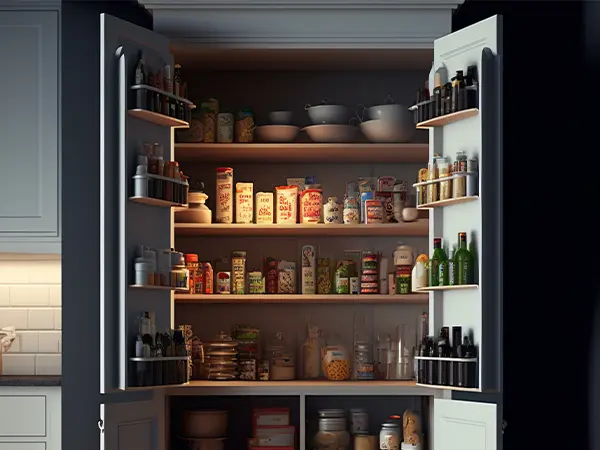 A well-organized kitchen pantry can make meal preparation and grocery shopping a breeze. Our custom pantry systems maximize your storage space, allowing you to neatly arrange your dry goods, canned items, and kitchen essentials. With adjustable shelving, pull-out baskets, and specialized storage for spices and bottles, our pantry designs ensure everything is within reach, saving you time and reducing food waste.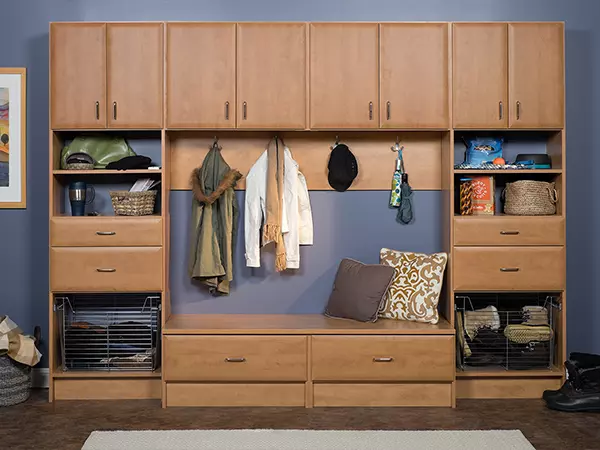 The entryway is the gateway to your home, and it deserves to be organized and welcoming. Our custom entryway cabinets provide the perfect solution for storing shoes, jackets, bags, and other outdoor essentials. Say goodbye to cluttered entryways and hello to a functional and stylish space that sets the tone for the rest of your Kirkland home.
Contact us to schedule a complimentary in-home appointment and benefit from our wardrobe analysis to best determine what closet and features would suit your lifestyle.
Real Kirkland Homeowner Reviews
Don't just take our word for it—hear what our satisfied customers in Kirkland have to say about their experience with Creative Closets. We take pride in delivering exceptional results and exceeding our clients' expectations.
I purchased a home built by a builder who used Creative Closets. Closets were already installed and I needed to make adjustments, so I called Creative Closets. I've been a California Closets customer for over 20 years and was blown away by the team when they arrived to do the install. On time, professional and prompt. I was blown away by their service. Highly recommend!
Our two installers were very friendly and professional. They reviewed everything before they started and answered any questions we had during the installation. They also did an excellent job of cleaning everything up after completing the job. I was very satisfied with the final product. It was even better than I imagined!
Breaking Down Closet Systems Cost In Kirkland
When it comes to the cost of a custom closet system, it's important to understand that every project is unique. Factors such as the size of the space, design complexity, desired accessories, and installation considerations can all impact the overall cost.
At Creative Closets, we believe in providing accurate and fair pricing tailored to your specific needs. The table below includes pricing for some of our recent projects. However, without assessing your space and understanding your requirements, it's challenging to provide an accurate estimate.
| Closet Type | Size | Average Price |
| --- | --- | --- |
| Walk-in Closet | 20' x 20' | $9,500 |
| Reach-In Closet | 6' Long | $1,000 |
| Kitchen Pantry | 8' x 5' | $4,500 |
| Entryway Cabinet Wall | 8' | $6,500 |
| Kids' Reach-In Closet | 6' Long | $2,200 |
We understand that budget is an important consideration when investing in a custom closet system. The cost of your closet system can vary depending on several factors. Here are the key elements that influence the cost.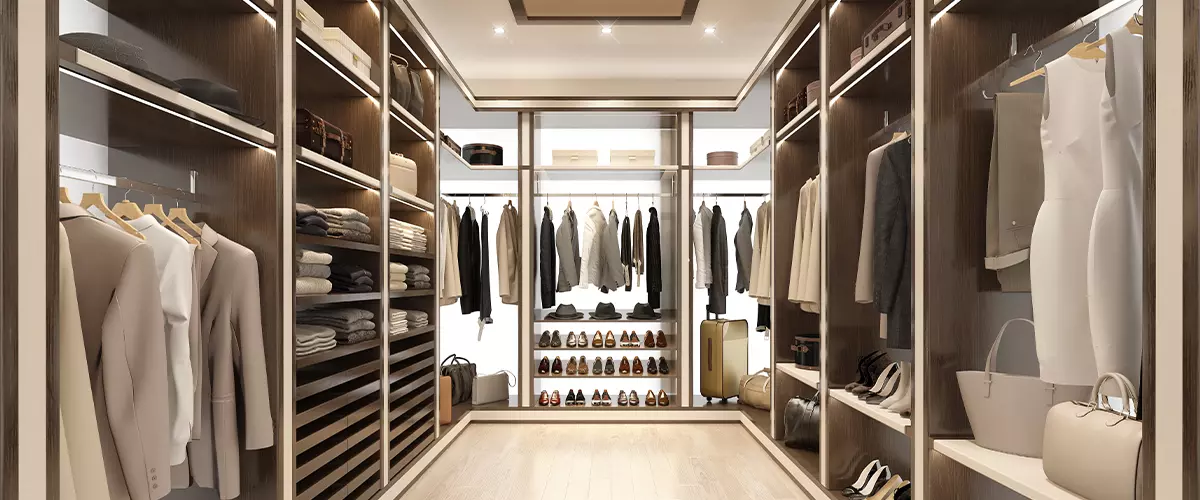 The size of your closet plays a significant role in determining the overall cost. Larger closets require more materials and labor to design and install, which can increase the price. However, rest assured that our team will work closely with you to optimize your space and find solutions that fit your budget.
A walk-in closet that is large with various sections and complex shelving will be more costly than a small, simple reach-in closet. A 6′ x 9′ walk-in closet can cost around $4,500, while a bigger one measuring 20′ x 20′ can cost as much as $10,000.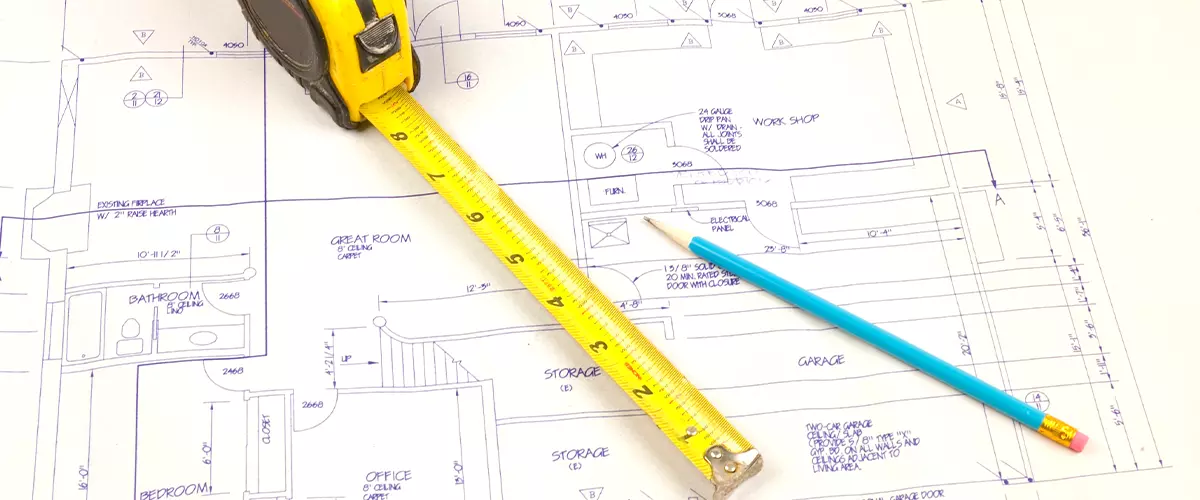 The complexity of your desired design can impact the cost of your closet system. Intricate configurations, unique features, and customizations may require additional time and resources to bring your vision to life. Our design experts will collaborate with you to create a solution that balances functionality and aesthetics within your budget.
You can get an 8-foot reach-in closet for your child's bedroom at a minimum cost of $1,800 if you choose the basic features. If you want additional features like shaker drawer fronts, multiple clothing rods, and custom color, the price will increase to $2,800.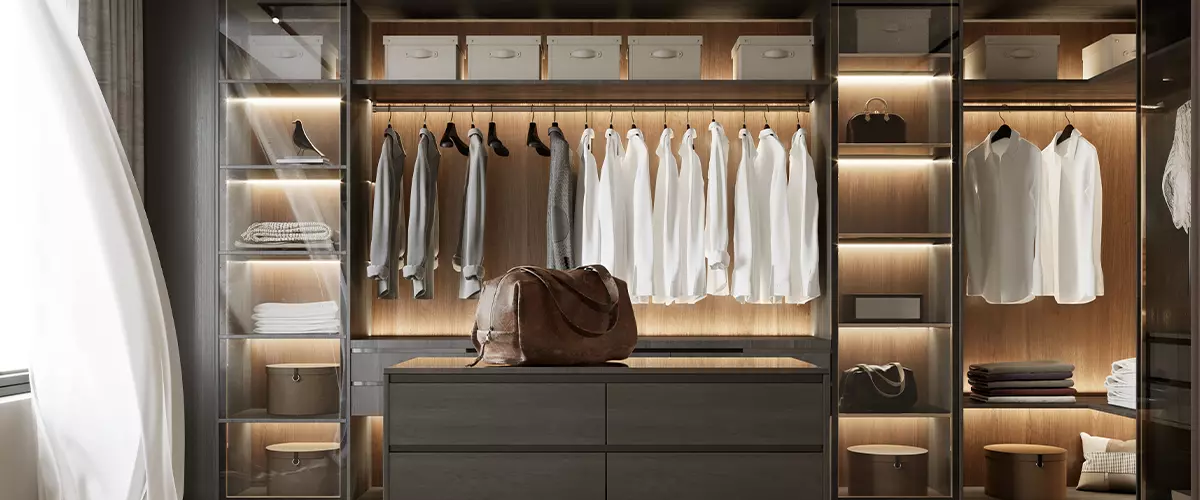 Adding accessories and upgrades to your closet system can enhance its functionality and visual appeal. Features like pull-out shoe racks, jewelry drawers, LED lighting, and decorative finishes can elevate your closet experience. While these additions may increase the overall cost, they offer long-term convenience and satisfaction.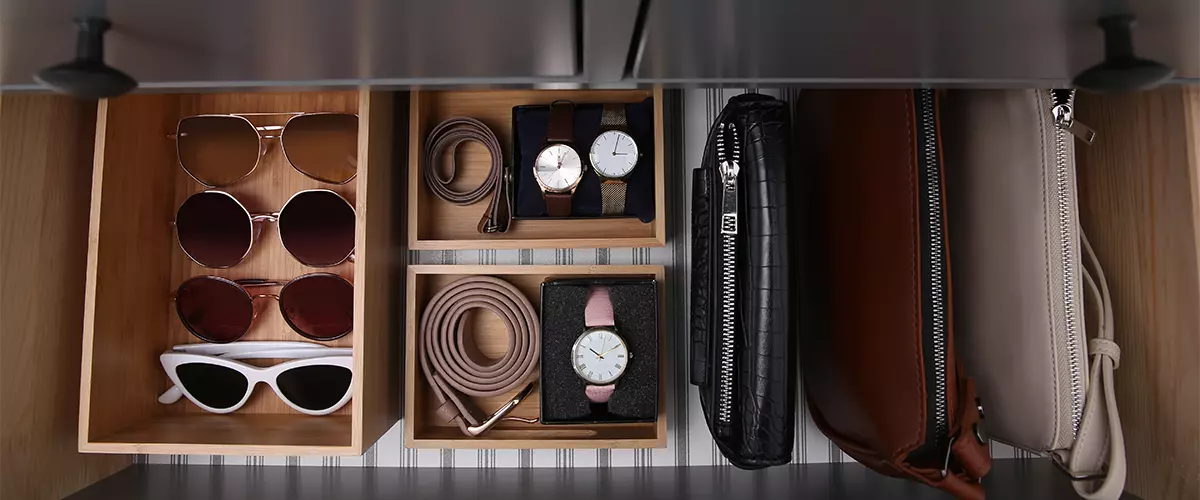 Installation considerations, such as the complexity of your existing space and any necessary modifications, can influence the cost of your closet system. Our skilled installation team will handle the entire process efficiently and professionally, ensuring a seamless transition from your old closet to your new, customized solution.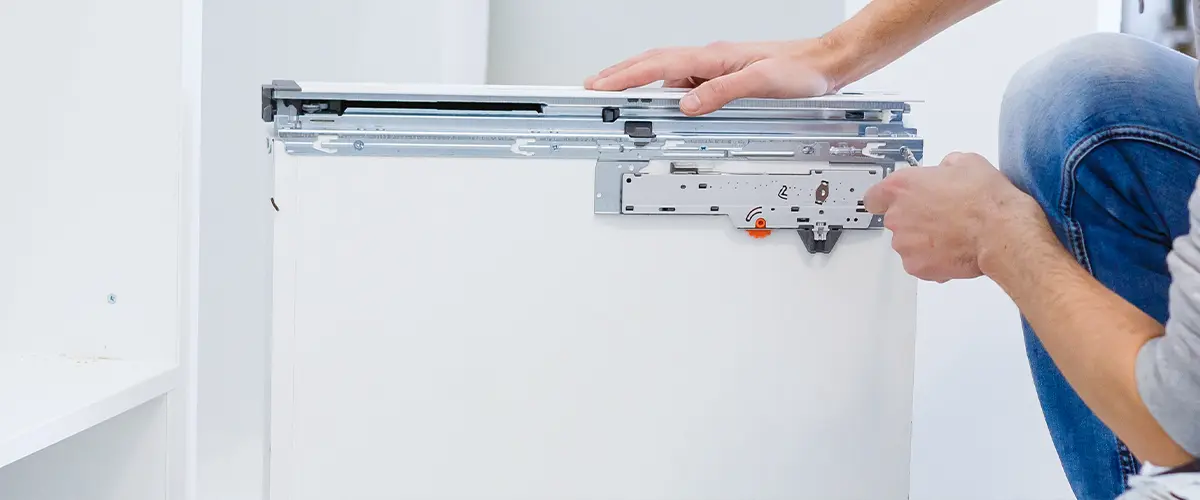 At Creative Closets, we believe in transparency when it comes to pricing. During our initial consultation, we will provide a detailed estimate based on your specific needs and preferences and set you up with financing, if eligible.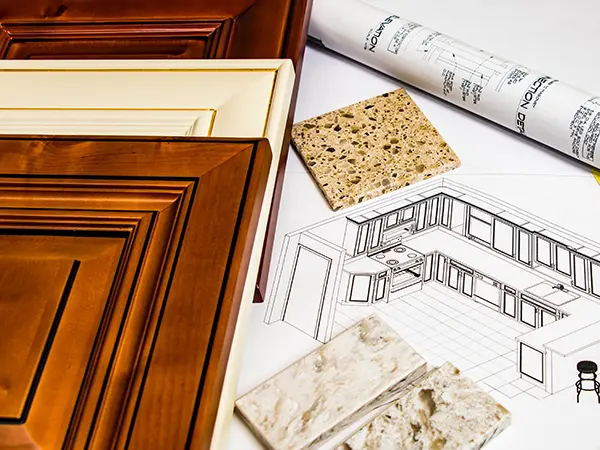 We work closely with you to understand your needs and design a customized closet system that perfectly suits your requirements.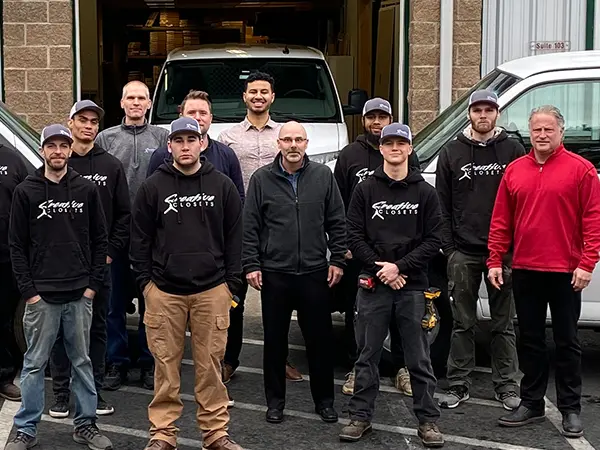 Our expert team efficiently installs your new closet system, ensuring a seamless transition and minimal disruption to your daily routine.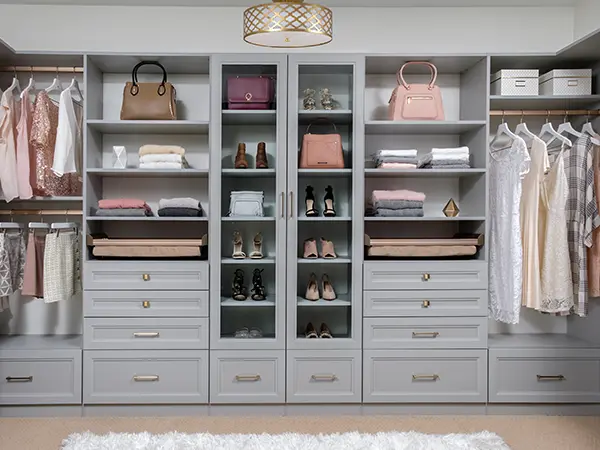 Sit back, relax, and enjoy your beautifully organized space, knowing that Creative Closets has transformed your cluttered closet into a functional and stylish storage solution.
Experience The Creative Closet Expertise
Inspiring Closet Transformations in Kirkland
Take a glimpse into our portfolio gallery and discover the remarkable transformations we've achieved for homeowners in Kirkland. From stunning walk-in closets to cleverly designed pantry systems, our gallery showcases the expertise and creativity that goes into every project.
Choose Creative Closets for Your Dream Closet System
When it comes to designing and installing your custom closet system in Kirkland, choosing Creative Closets is the decision that guarantees exceptional results and a seamless experience. We pride ourselves on our commitment to customer satisfaction and our ability to transform cluttered spaces into beautifully organized havens.
When you choose Creative Closets, here's what you get:
Elevate Your Space with Creative Closets - Contact Us Today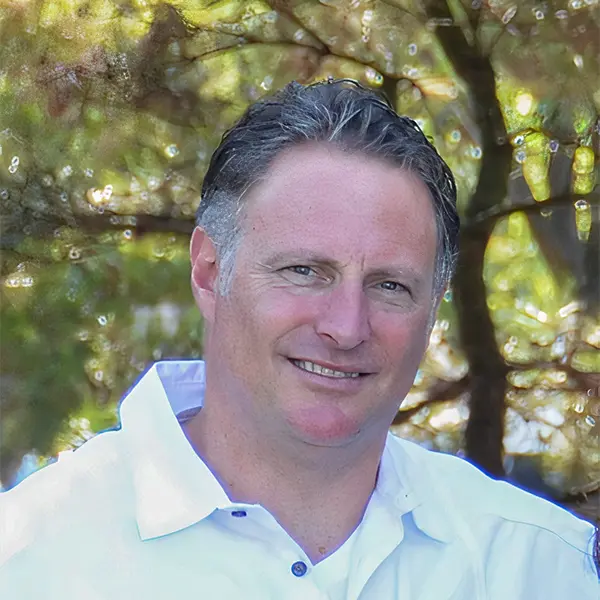 Contact us today by sending us a message by clicking the button below or calling (425) 428-5073. Our friendly team is eager to answer your questions, schedule a consultation, and guide you through designing and installing your dream closet system.