The Best Closet Organizers In Kirkland
Keep your home organized and looking sleek with a quality closet organizer!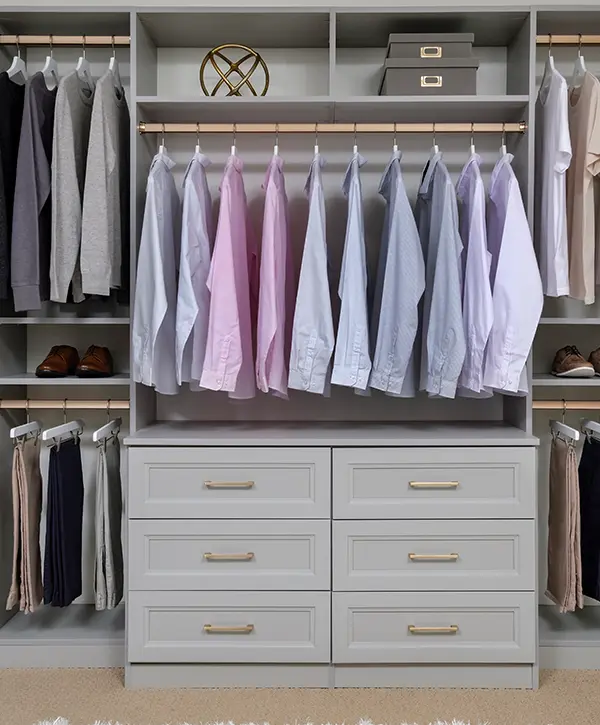 The main problem with a cluttered closet is the difficulty in finding what you need when you need it. When your closet is disorganized and overflowing with clothes, shoes, and accessories, it becomes a challenge to locate specific items quickly. This leads to frustration, wasted time, and even the risk of damaging or misplacing your belongings. We can change that.
From the moment we start designing your closet to the final installation, we'll be there every step of the way. You can trust us to handle all the details, so you can focus on enjoying your beautifully organized space. Get ready to experience the joy of a clutter-free closet that makes you smile every time you open its doors.
Creative Closets did an excellent job all around. They designed a closet system that meets my needs, looks great, at a competitive price. The installer was on time, extremely polite and friendly, and efficient! I would recommend them to all of my friends!
Simplify Your Life with the Top Closet Organizers in Kirkland
Embrace a stress-free and organized living space with Creative Closets' customizable solutions. No more searching for clothes around the house and wasting precious time in the morning.
Instead, imagine having extra moments to enjoy your favorite activities, like reading a captivating book or savoring a delicious breakfast.
Work with us to:
Transform your Kirkland home with the expertise of Creative Closets. Our professionally crafted and installed closet organizers bring peace of mind and a sense of order to your home.
What Are The Types of Closet Organizers You Can Get In Your Kirkland Home?
Experience the transformative power of an organized closet that caters to your individual needs and lifestyle. We understand that everyone's closet is as unique as their personal style, which is why we offer a wide range of customizable storage solutions in Kirkland.
Whether you have a passion for collecting hats, a shoe collection that rivals Carrie Bradshaw's, or a wardrobe filled with trendy activewear, we have the perfect closet organizers to accommodate your specific items.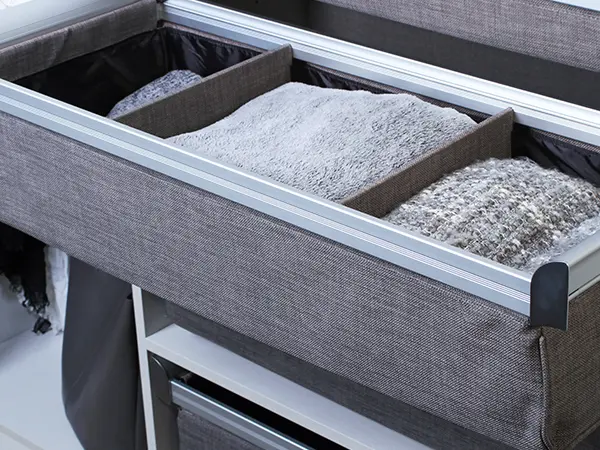 Enhance the functionality and organization of your closet with a wide selection of drawer options tailored to your unique requirements. From wire mesh and wood drawers to laminate, shoe, fabric, and sliding basket drawers, we offer a variety of choices to optimize your storage. Our expert designers will assist you in choosing the perfect drawers that align with your specific needs.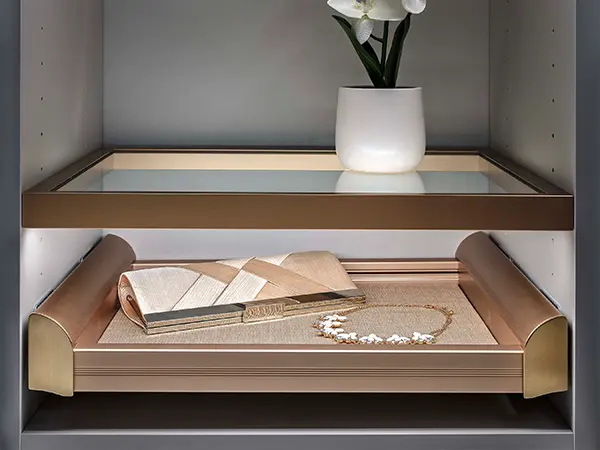 Enhance the functionality and organization of your Kirkland closet by incorporating custom closet shelves. These versatile additions will optimize your storage space, allowing you to neatly arrange various items such as clothing, shoes, accessories, and more. From storing your collection of hats to fancy Swiss watches and beyond, our shelves provide the perfect solution for keeping your belongings within easy reach.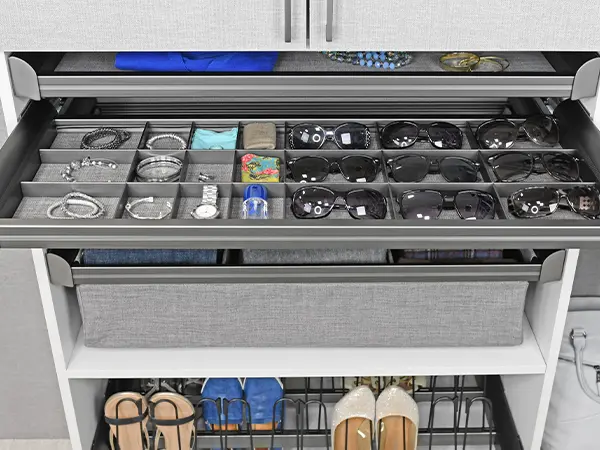 These thoughtfully designed solutions for jewelry storage feature compartments and hooks, ensuring your accessories are both protected and beautifully displayed. With the added bonus of LED lights, your favorite pieces will shine and sparkle, adding a touch of elegance to your closet. No more tangled necklaces and misplaced earrings!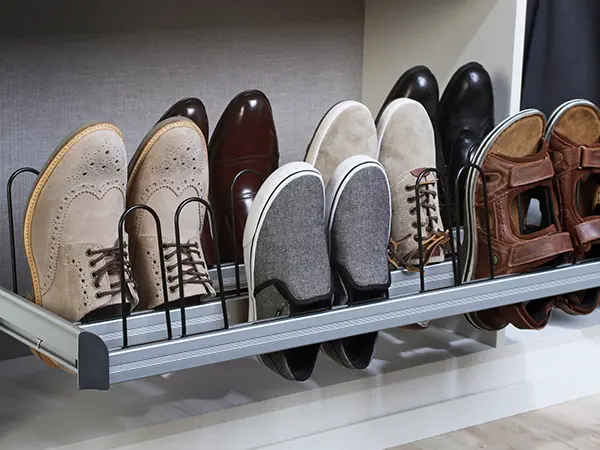 Elevate your shoe storage game with our specialized shoe racks. Designed to keep your footwear in perfect condition, these racks offer dedicated spaces for each pair, ensuring easy access and eliminating the hassle of searching for the right shoes. With our shoe racks, your favorite pairs will be protected and ready to step out in style whenever you need them.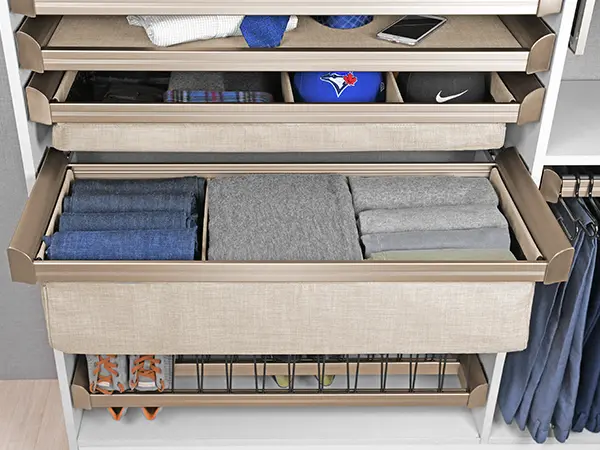 Streamline your clothing organization with fabric organizers, eliminating the frustration of rummaging through messy sock piles. Keep your T-shirts and underwear neatly arranged and easily visible with our range of options. From dresser dividers to baskets for storing sheets and duvet sets, we have a variety of solutions to cater to your specific needs.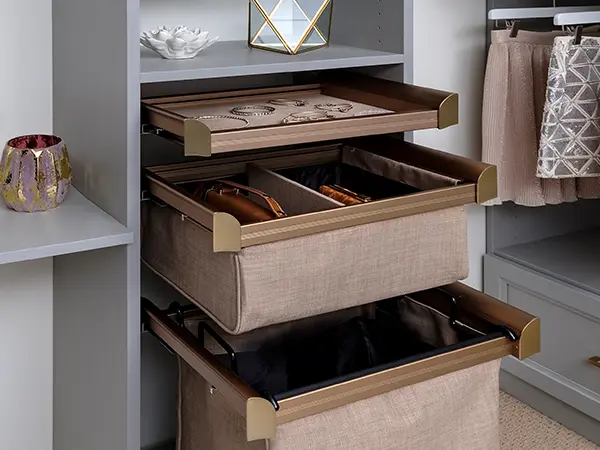 Discover the incredible potential of storage bins in revolutionizing your closet organization. These practical containers offer a hassle-free solution for storing blankets, seasonal clothing, and infrequently used items. By harnessing the versatility of storage bins, you can reclaim valuable space in your closet.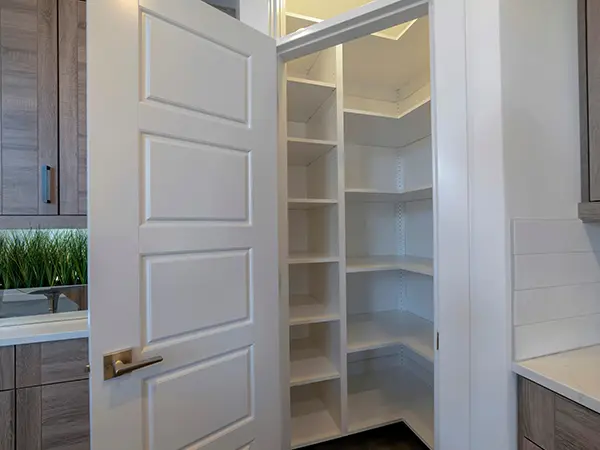 Enhance the efficiency and organization of your pantry with our comprehensive range of storage solutions. Explore our diverse selection of products meant to organize your pantry: from can dispensers to lazy Susans that help you reach for that bottle of pasta sauce without getting other 10 out of the way first.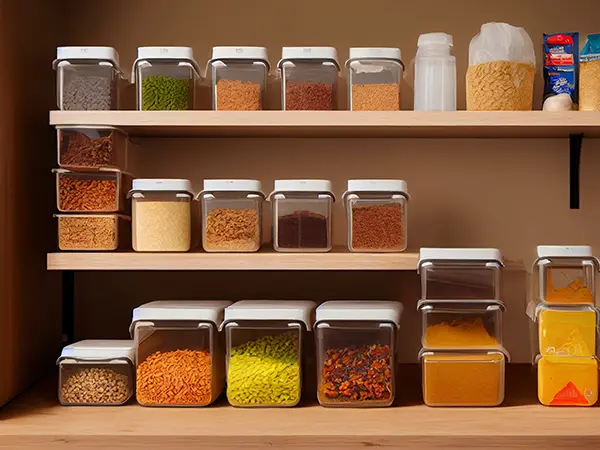 Transform your Kirkland pantry with our versatile pantry shelving units. Our customizable systems are specifically designed to accommodate items of all sizes, allowing you to neatly store everything from small spice jars to bulky cereal boxes. Our pantry shelving gives you easy access to your ingredients, ensuring that nothing gets lost or forgotten.
Talk to our expert designer and have them map out your space and design your closet from scratch. You can make changes on the spot and visualize your closet before we even start installing it.
Your neighbors love working with Real Pros!
Here's what homeowners in Kirkland and surrounding areas say about working with Creative Closets!
I have 5 of my closets designed and installed and couldn't be happier! Everyone was friendly and they did a wonderful job. I'm so glad I redid my closets it has made such a difference for living in a small space.
Great service, quality and installation of new closets. This is our 2nd time using Creative Closets and extremely happy both times. Jordan was our installer and was on time, respectful and efficient. Thank you!
Breaking Down Closet Organizers Cost In Kirkland
Understanding the cost of an investment is important because nobody wants to be caught off-guard by a price they can't afford. That's not the case with Creative Closest. It's not ideal to give you a price upfront without getting the chance to assess your space and get all the details on the closet organizers your need in your Kirkland home.
Here are some prices from our past projects, giving you more details and insights on how much other people before you paid for their systems.
| Closet Type | Size | Average Price |
| --- | --- | --- |
| Walk-in Closet | 20' x 20' | $9,500 |
| Reach-In Closet | 8' Long | $2,000 |
| Kids' Reach-In Closet | 8' Long | $2,800 |
These prices are not universal. They're just hinting at what your project may cost if you opt for the exact same specifications. We know, however, that your project is unique. So, instead of giving you a price without looking at your space, it's better to take a look at the factors that impact the end cost of your closet system.
Small closets and larger systems never have the same price. If you have a small closet, you won't need too many closet organizers, significantly reducing the cost. To clarify, a 6-foot reach-in closet installation costs under $1,000, but increasing it to 8 feet may raise the cost to around $2,000.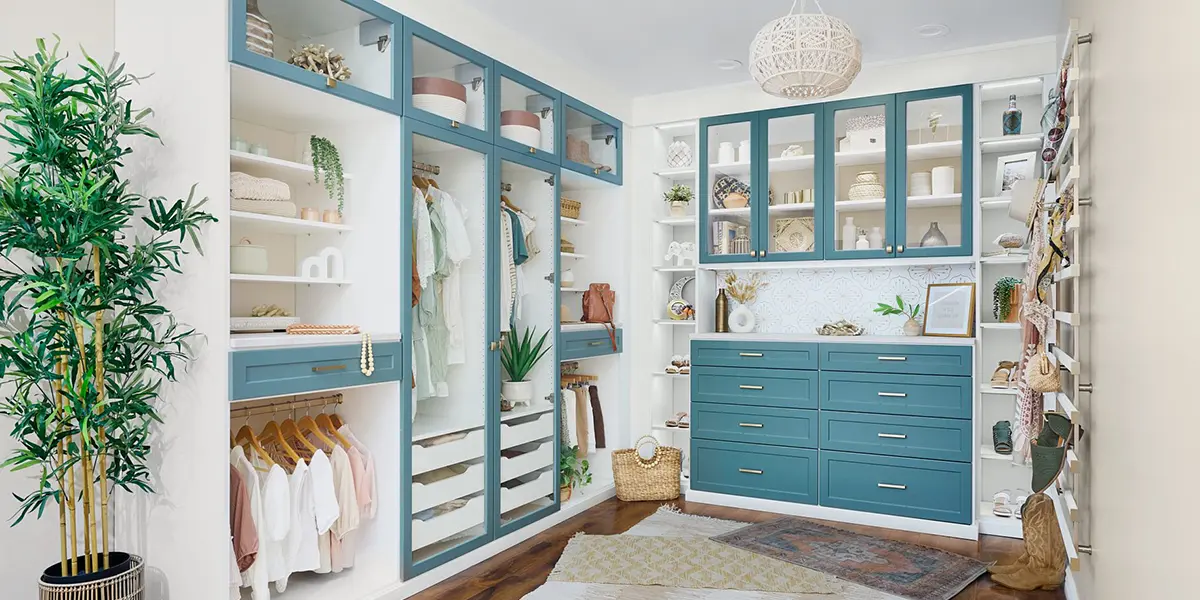 The cost of a closet varies depending on the type you choose. Walk-in closets are more expensive than reach-in closets because they are larger and offer additional features. Walk-in closets provide more storage space and customization options, including a variety of racks an hooks, integrated lights, a bunch of storage boxes, corner shelving, and many more.
In contrast, reach-in closets are smaller and have a more straightforward design. They require less material and labor, making them less expensive than walk-in closets.
The cost of installing closets and organizers in a 6' x 9' walk-in closet is around $4k to $5k, while the same can be done in an 8′-long reach-in closet for about half the price.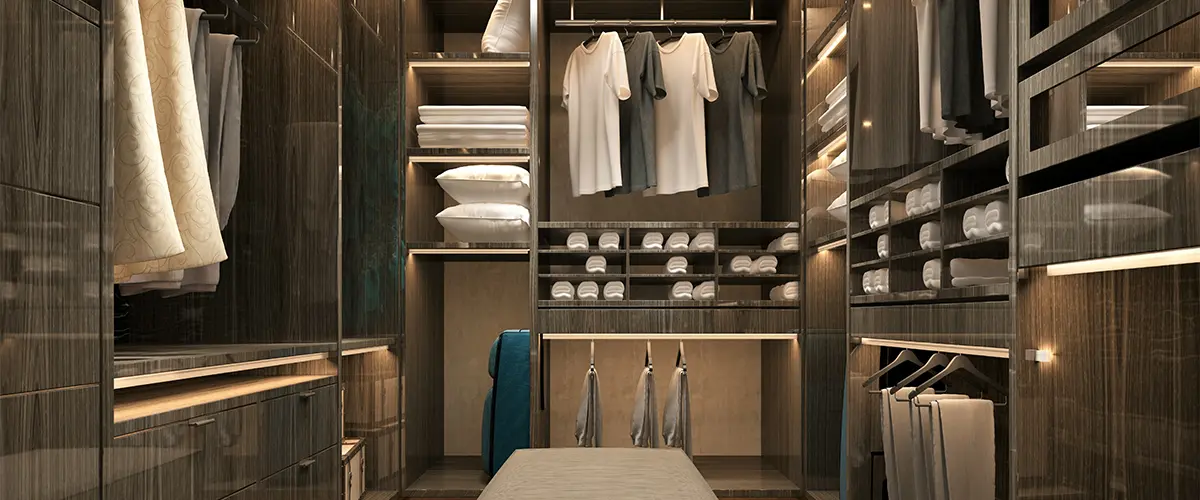 Every accessory you want to add to your system is going to increase the price. These accessories could be anything from closet rods to drawer dividers, and they are all considered closet organizers that you may need depending on the clothing and accessories you own.
The cost of a simple and compact reach-in closet is between $700 to $1,000. If you want extra features such as shoe racks, tie hooks, custom-made shelves or seating inside your walk-in closet, the end cost will be higher.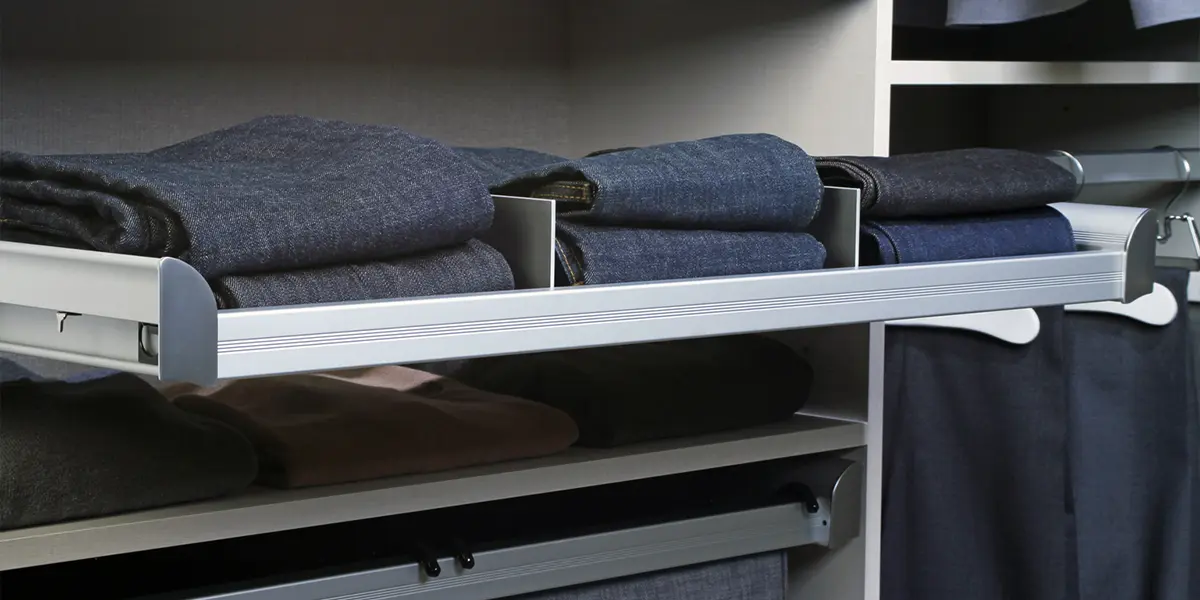 Some closets are easy to install, while others may take us a full day. Labor costs are calculated based on how much work it takes to install your closets. Projects are not equally complex, but we can give you a price that includes everything from materials to labor costs before we leave your home after our initial consultation.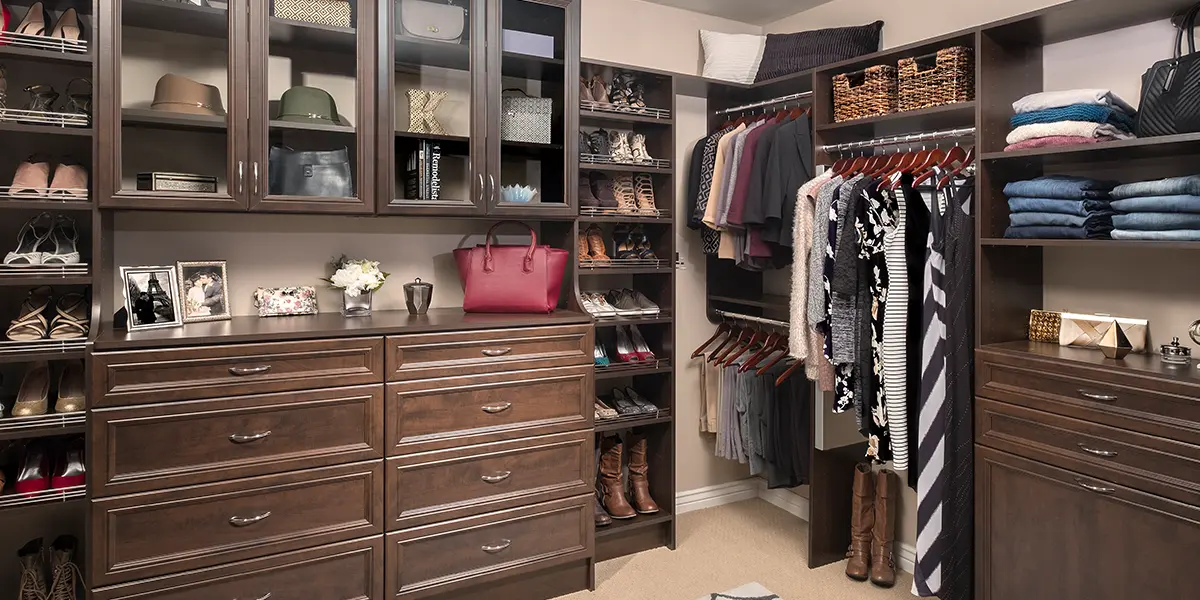 Strapped for cash? We can set you up with financing during our initial consultation! Get the closets you want without waiting, thanks to our 0% interest, $0 down payment offer, courtesy of our partner, GreenSky.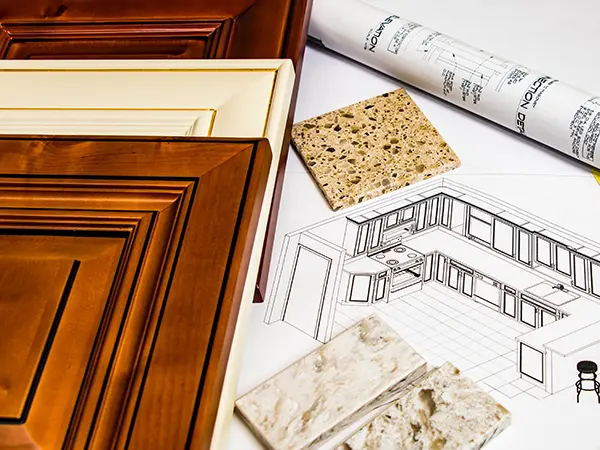 Let's find out what exactly do you need and schedule a consultation.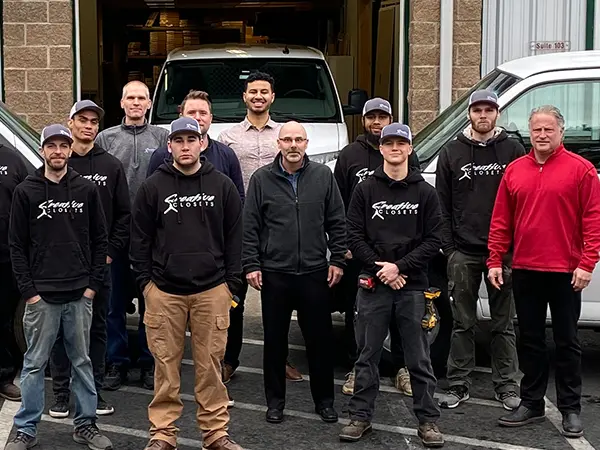 We start installing your closet organizers while keeping you in the loop at all times.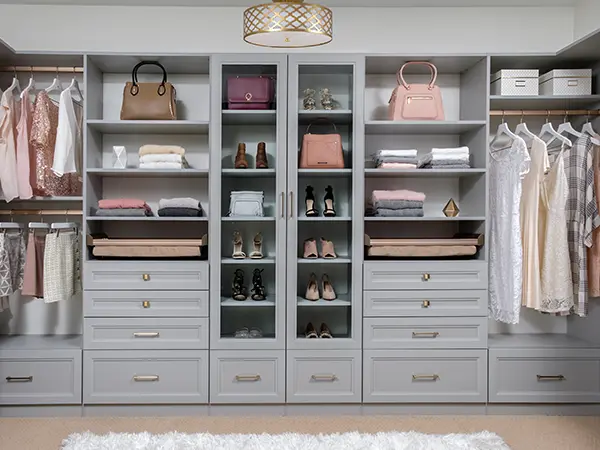 Take advantage of an organized closet and start saving time on cleaning the house!
Here's How Everything Goes...
Our two installers were very friendly and professional. They reviewed everything before they started and answered any questions we had during the installation. They also did an excellent job of cleaning everything up after completing the job. I was very satisfied with the final product. It was even better than I imagined!
We Bring Decades of Experience To The Table
We complete the entire design process in 90 minutes or less, saving you time and ensuring a quick turnaround. 
That's because we've designed and installed more than 8,000 closet systems so far, and we're ready to bring that expertise to your Kirkland home too!
When you work with us:
Contact The Top-Tier Closet Organizers In Kirkland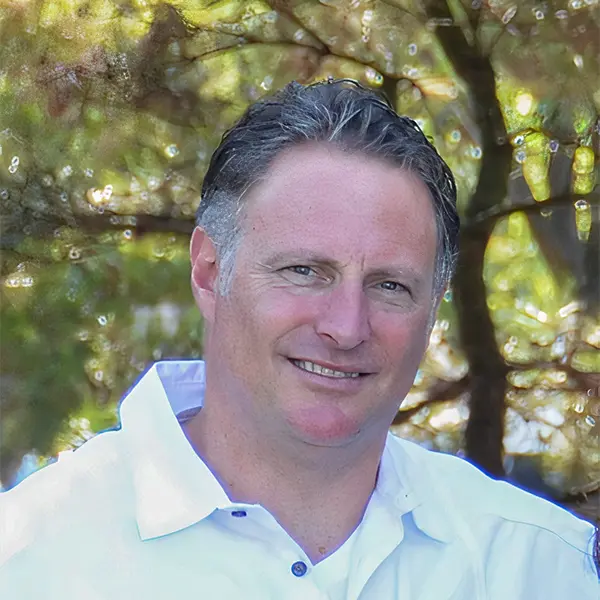 Contact us for a complimentary wardrobe analysis at (425) 428-5073 and see how your space can be organized and magazine cover-worthy. Get a chance to work with the most sought-after cabinet installer in the industry and click below!